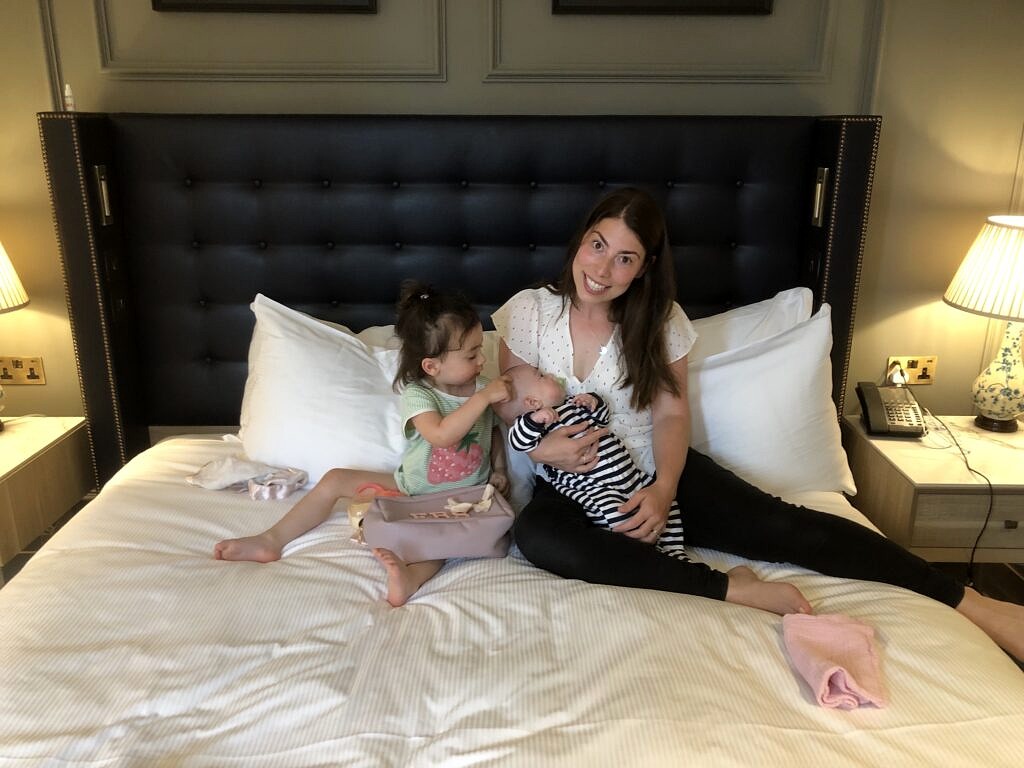 I recently made the trip to The Grand Hotel in York with my family for a staycation. This hotel is the ideal place for families with children who like to explore the city whilst staying in the only five star hotel in York! The Grand Hotel is conveniently located on station rise just a few minutes walk from the main attractions. When we arrived at the hotel we were greeted by a doorman and all our luggage was collected and taken to our room. The staff in the hotel couldn't do enough for us and nothing seemed too much trouble. 
We stayed in a family room in the new part of the hotel which was very modern and spacious with a queen size bed and another double bed for my daughter. There was plenty of room for an additional travel cot for my baby and all our luggage. Every detail really had been thought about, from the children's slippers and robes to the cuddly toy and colouring book that were placed on the bed upon arrival. The room had a Nespresso coffee machine, cooler, safe and toiletries that you would expect to find in a luxury hotel. My favourite part of the room had to be the beautiful marble tiled bathroom with walk in shower, large bathtub and heated floor, it was perfect for a family especially during bath time!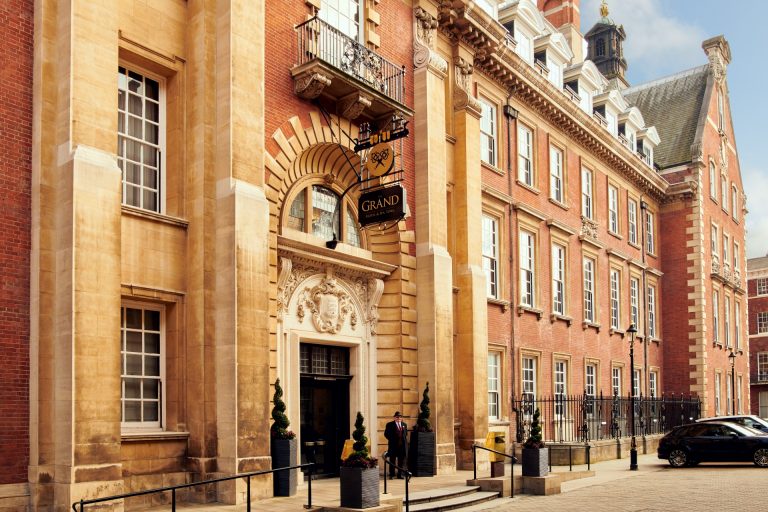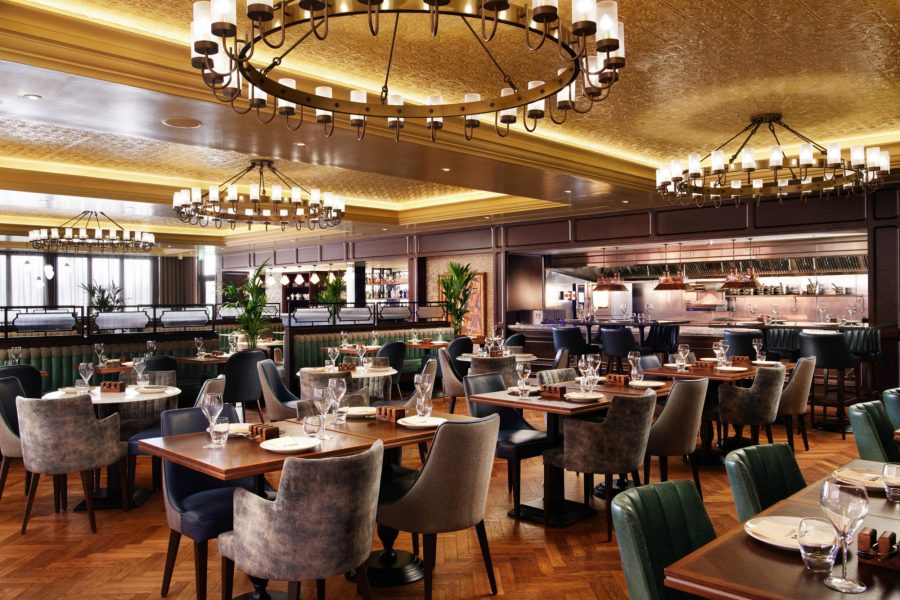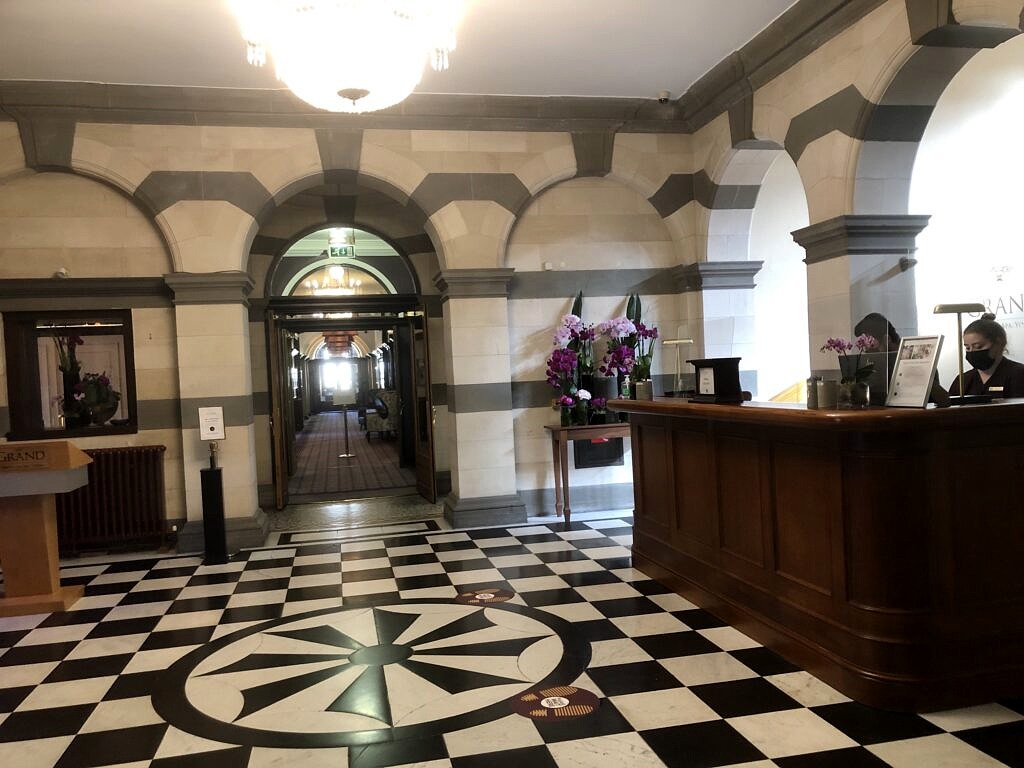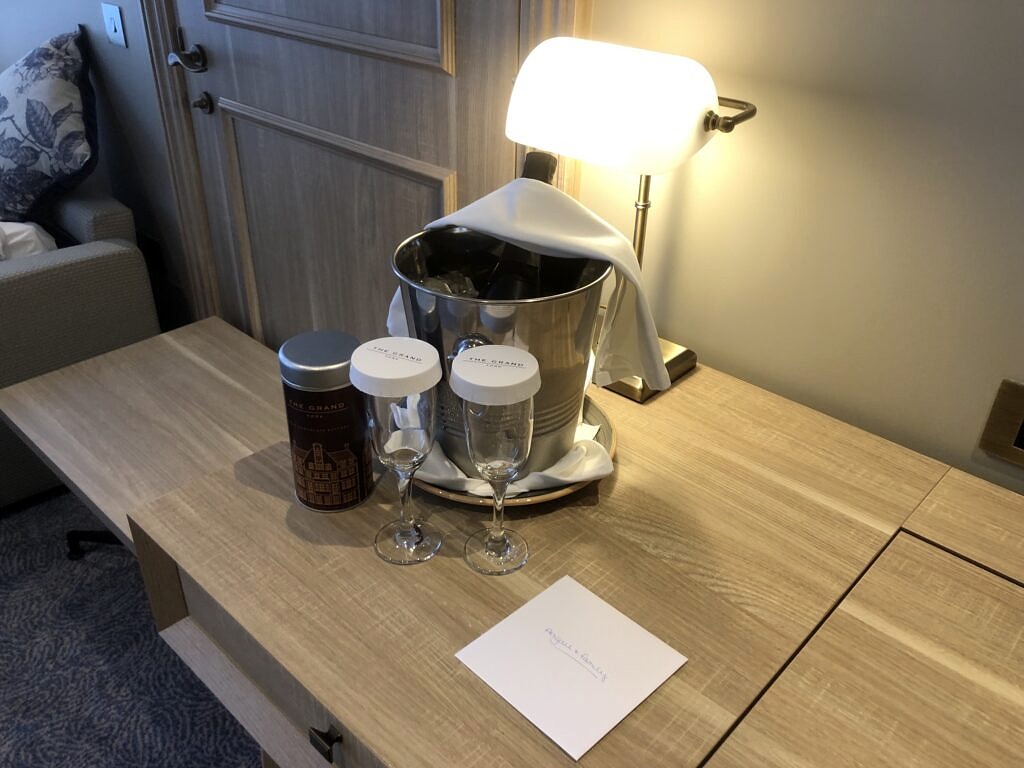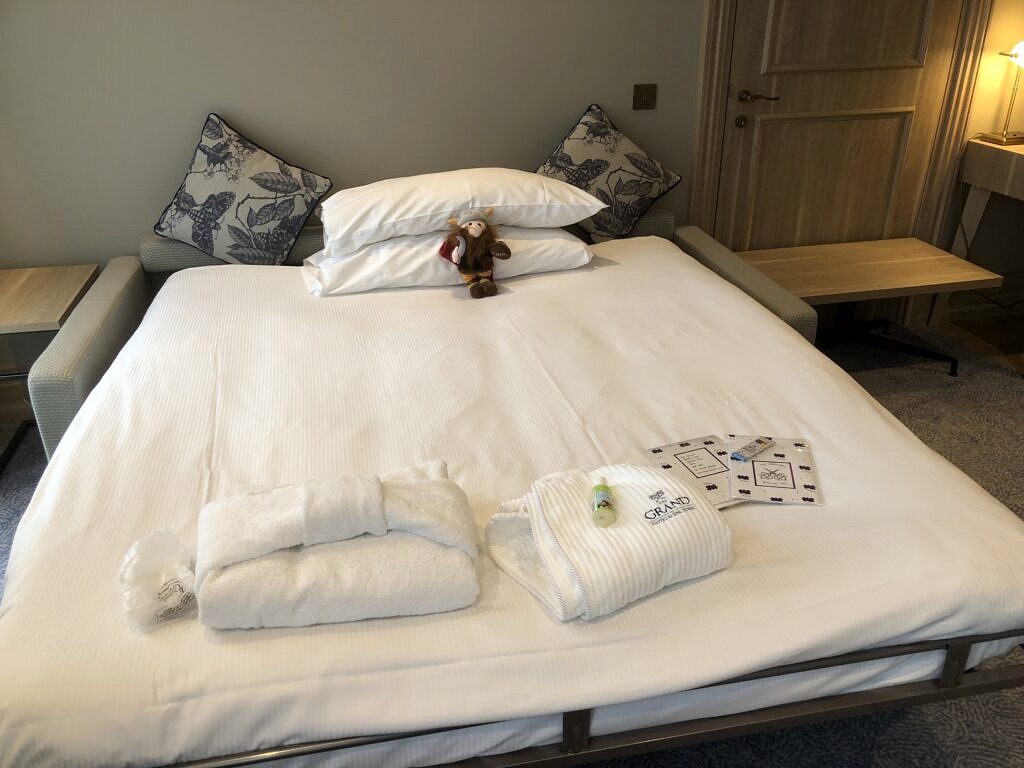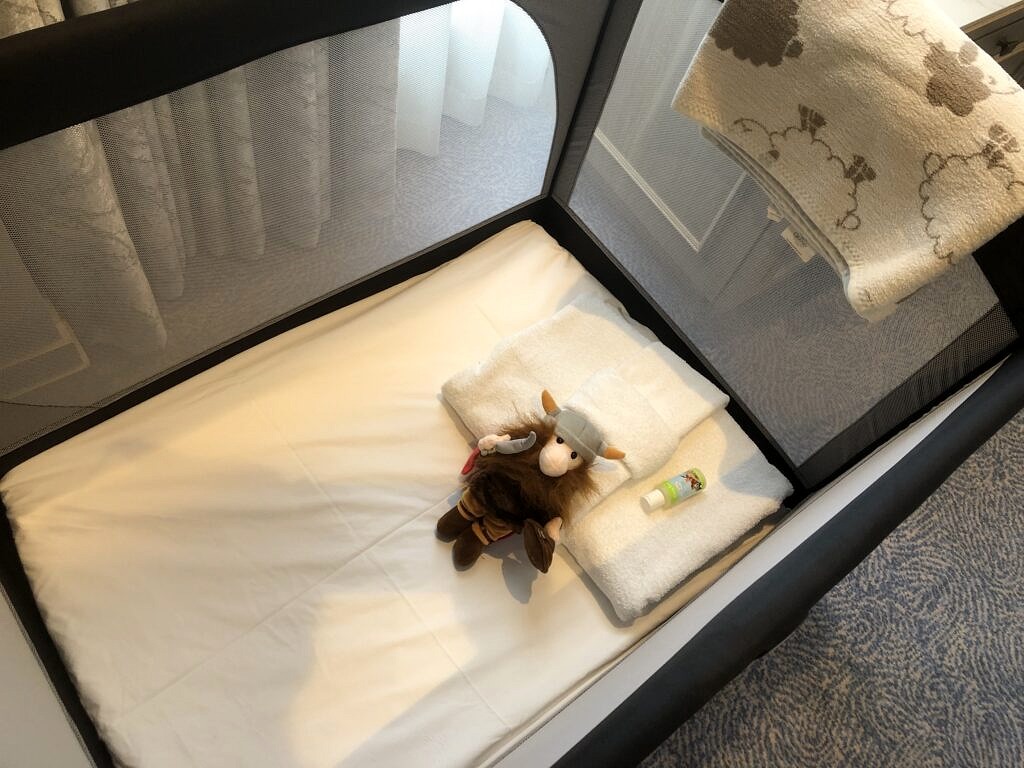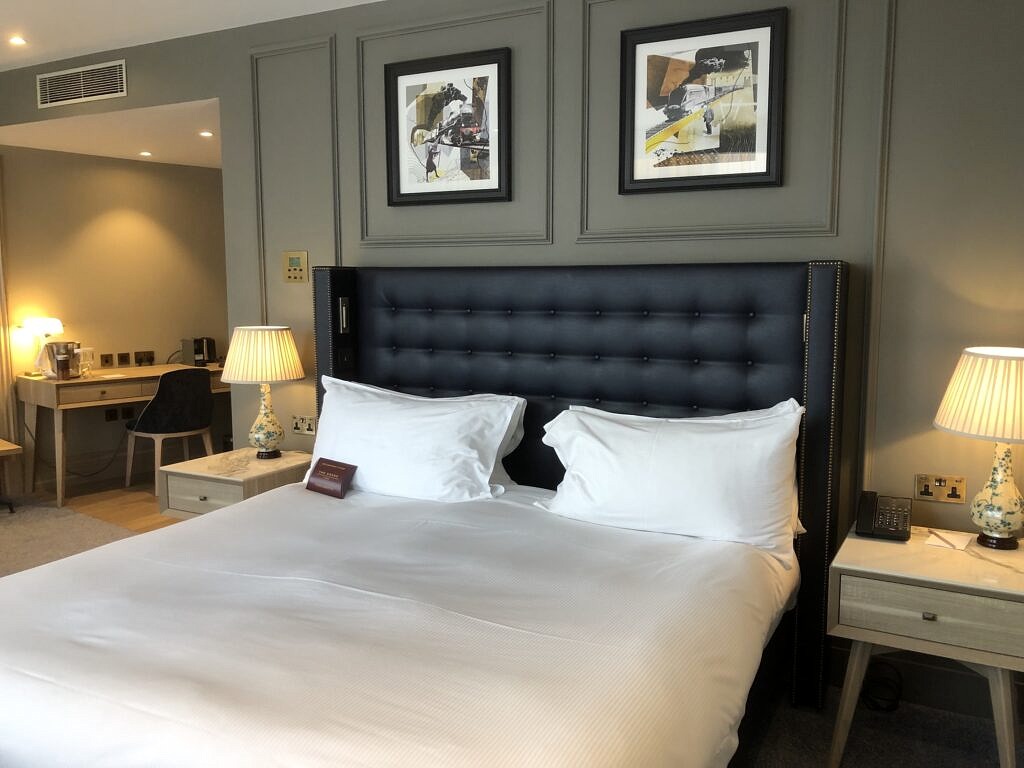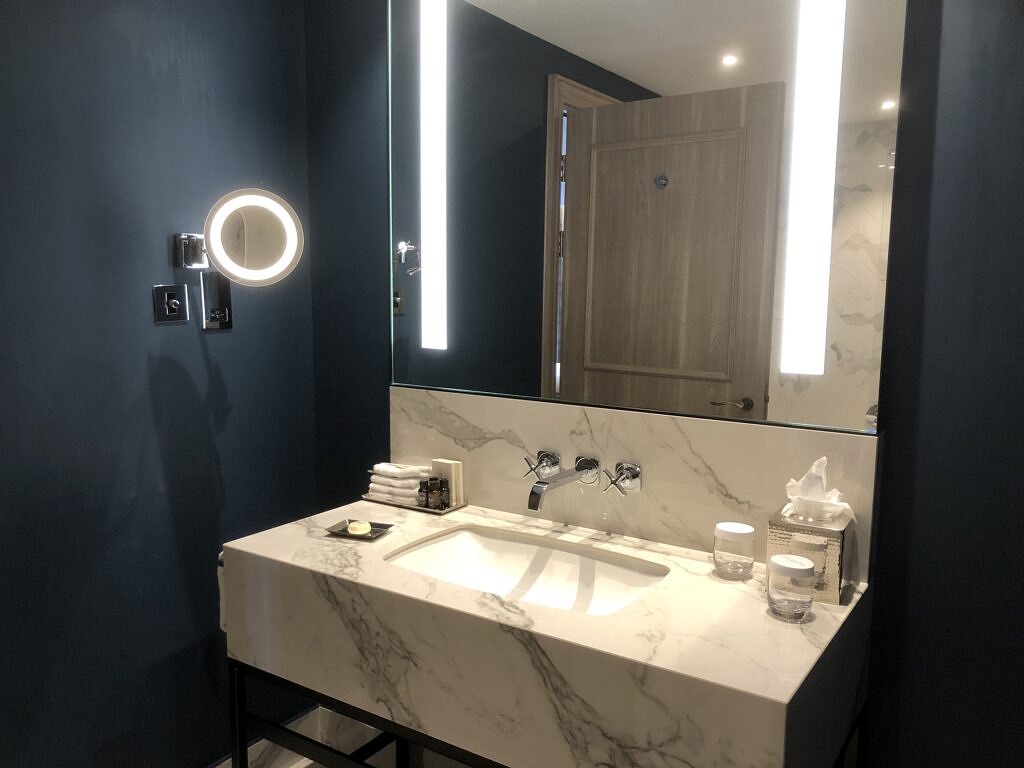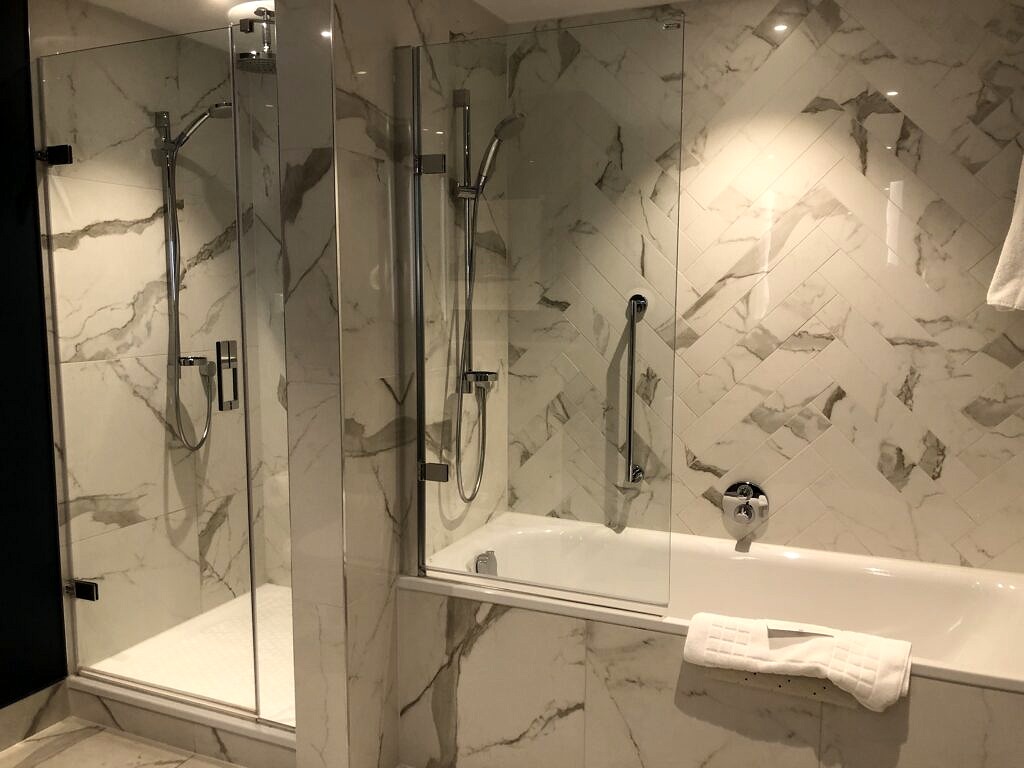 During our stay at The Grand Hotel we took the children swimming which they loved! This was located in the spa which had a lovely sauna, steam room and jacuzzi as well as a beauty salon. The pool was heated and you could book a 30 minutes slot during your stay due to restrictions which meant there was only a few other people in the pool at the same time.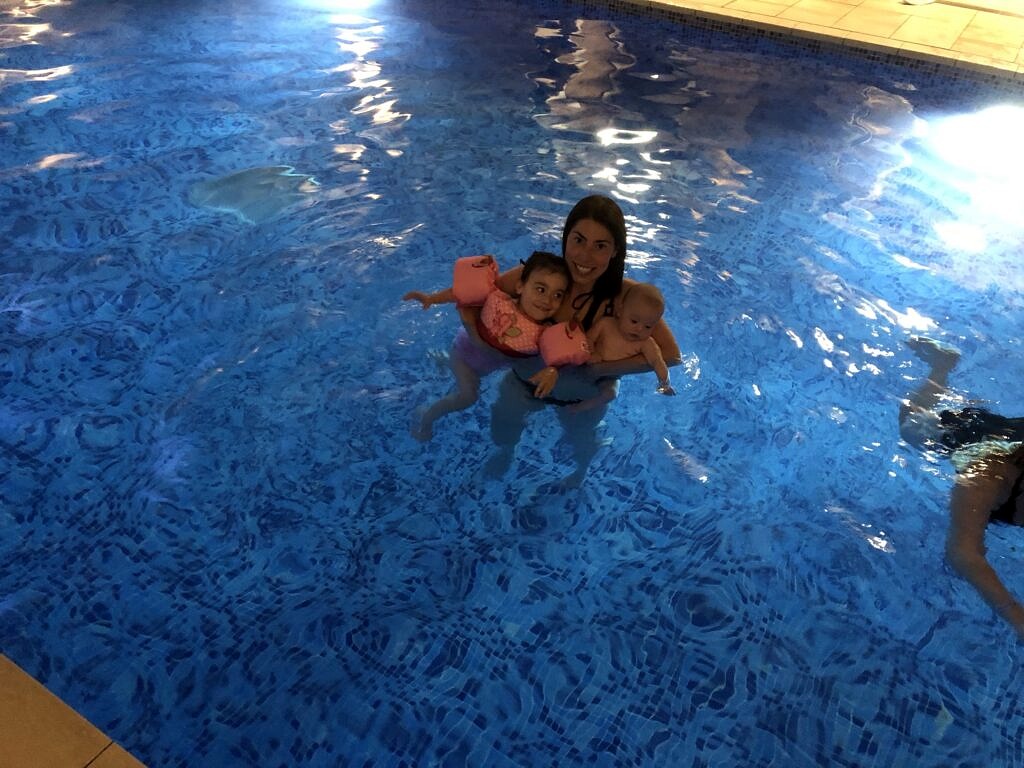 The hotel has a beautiful Art Deco-inspired all-day brasserie called The Rise, which is located close by to the entrance of the hotel and serves breakfast, lunch, dinner and afternoon tea! Our first meal was dinner the night we arrived at the hotel and it was so delicious. A really great menu with lots of choice especially for the children. I had the heritage tomato salad, followed by the truffle chicken breast with a side of mash and tenderstem brocolli. For dessert we tried the coffee and hazelnut praline bar and the strawberries and cream which were both amazing!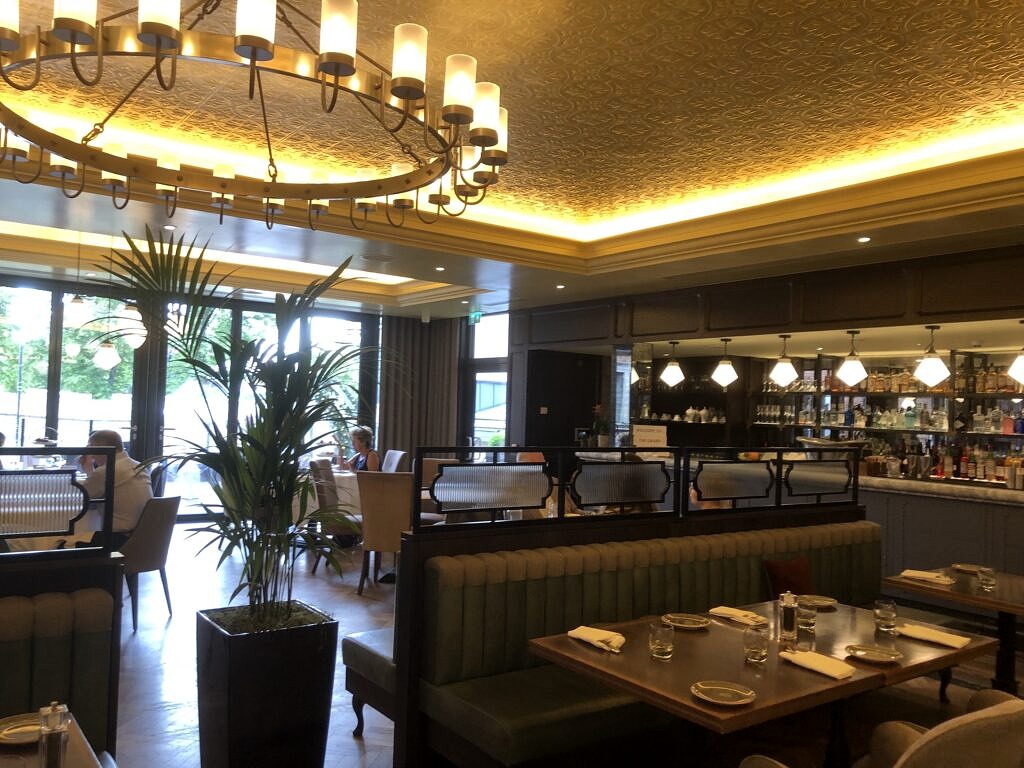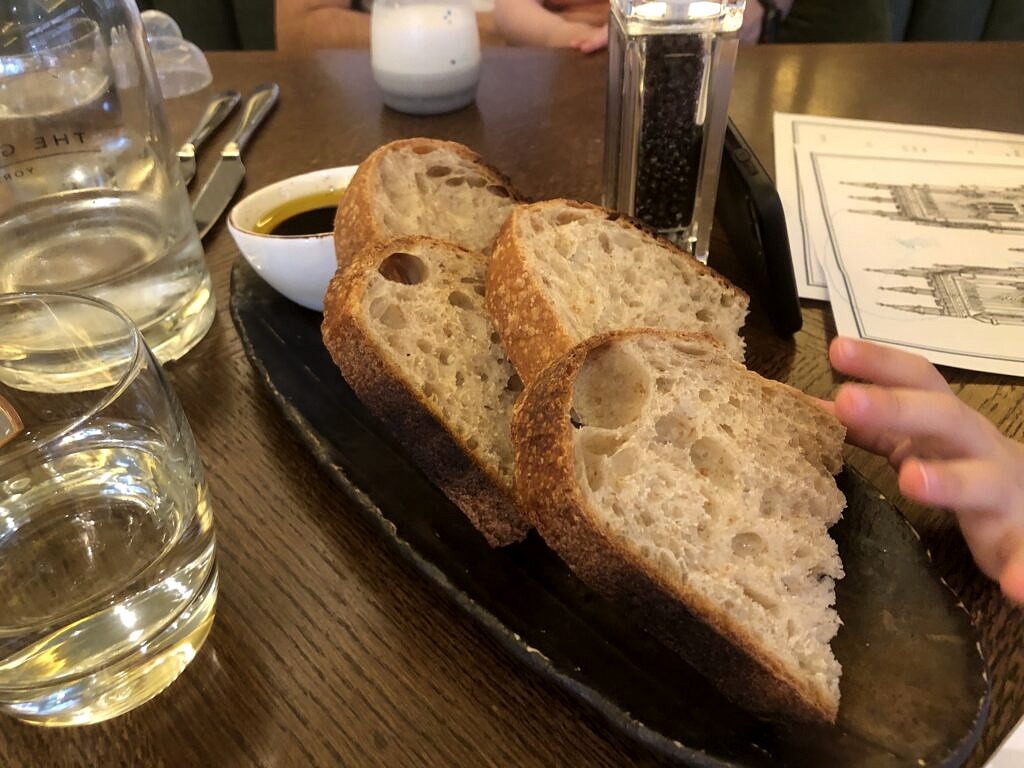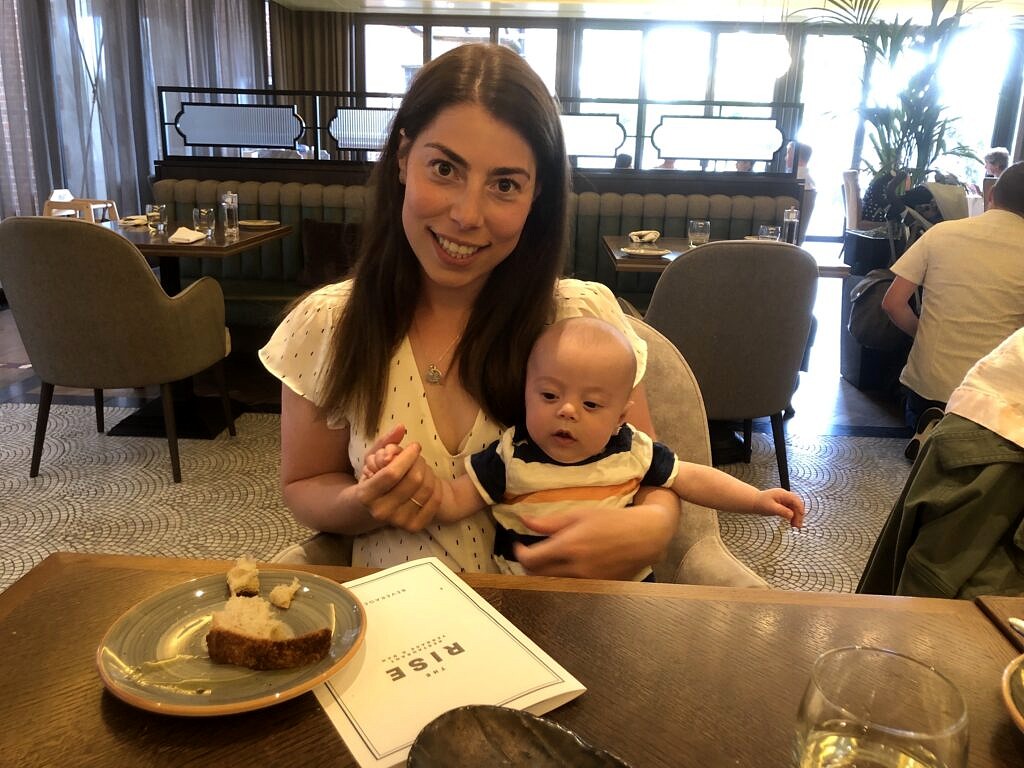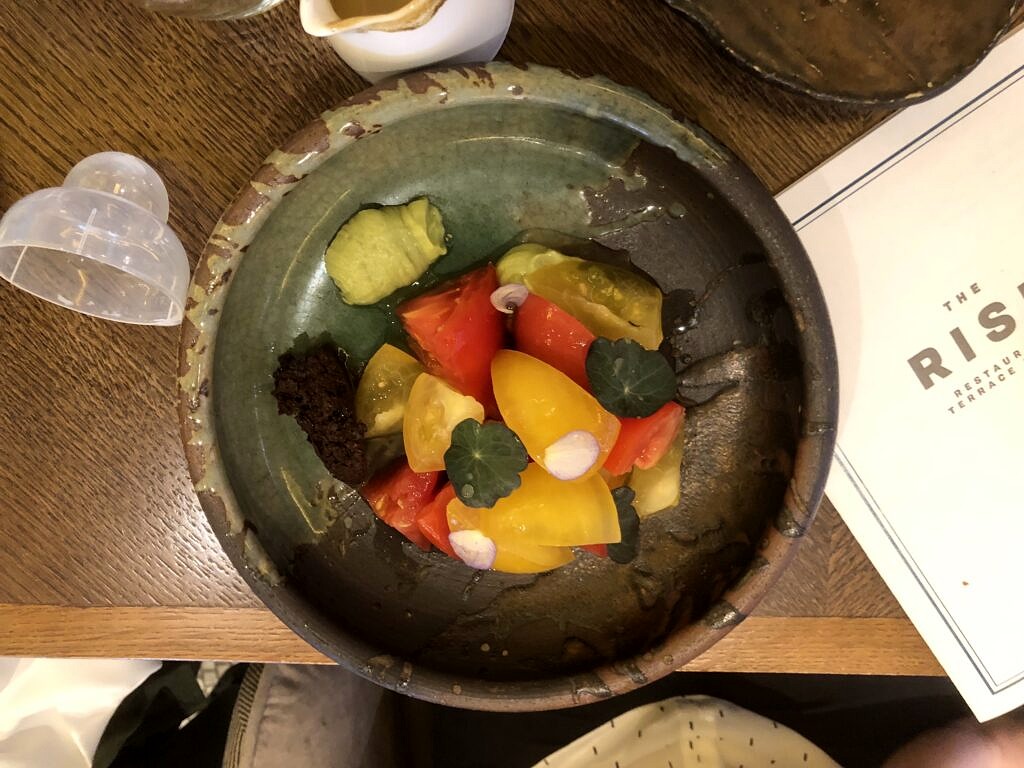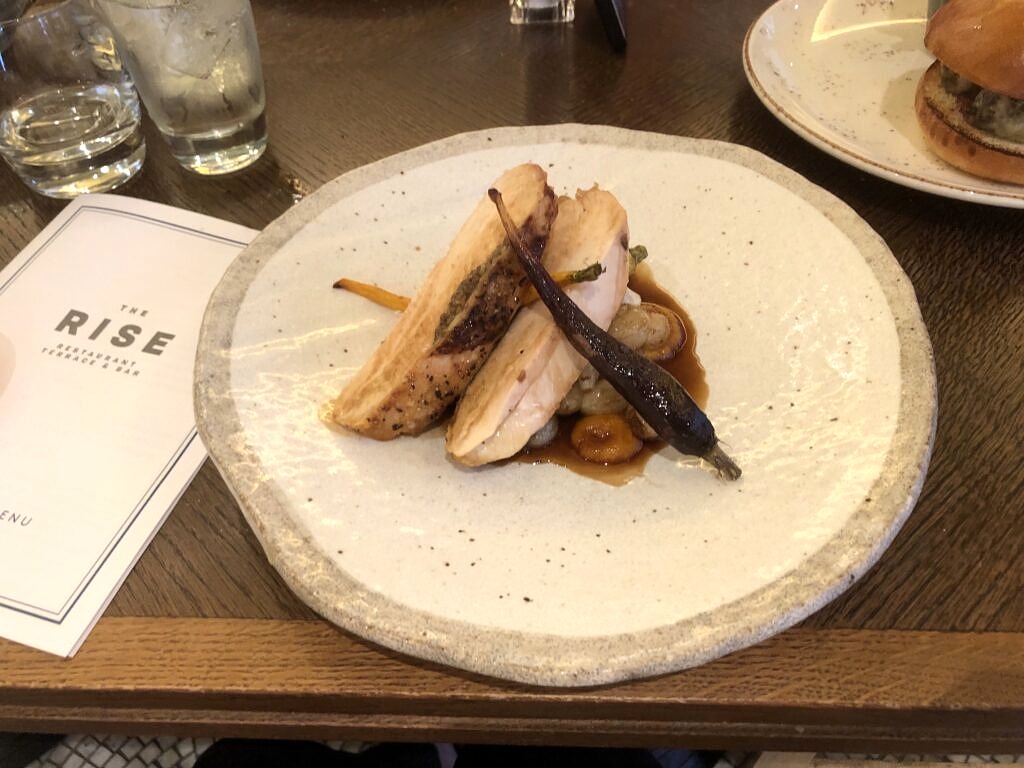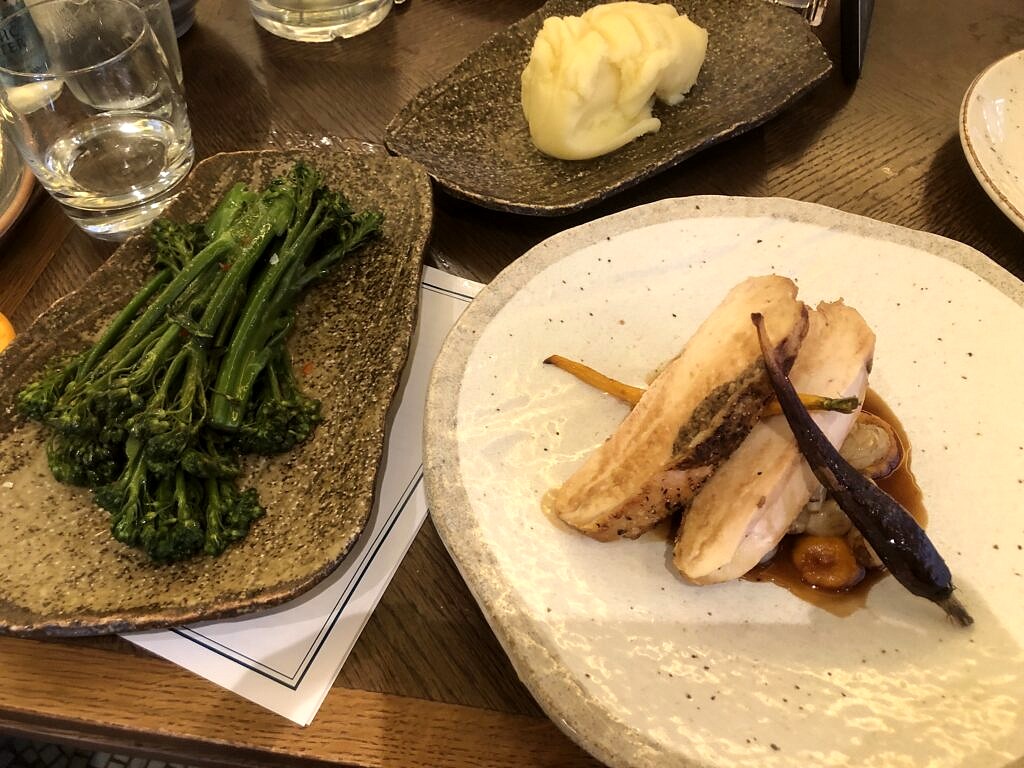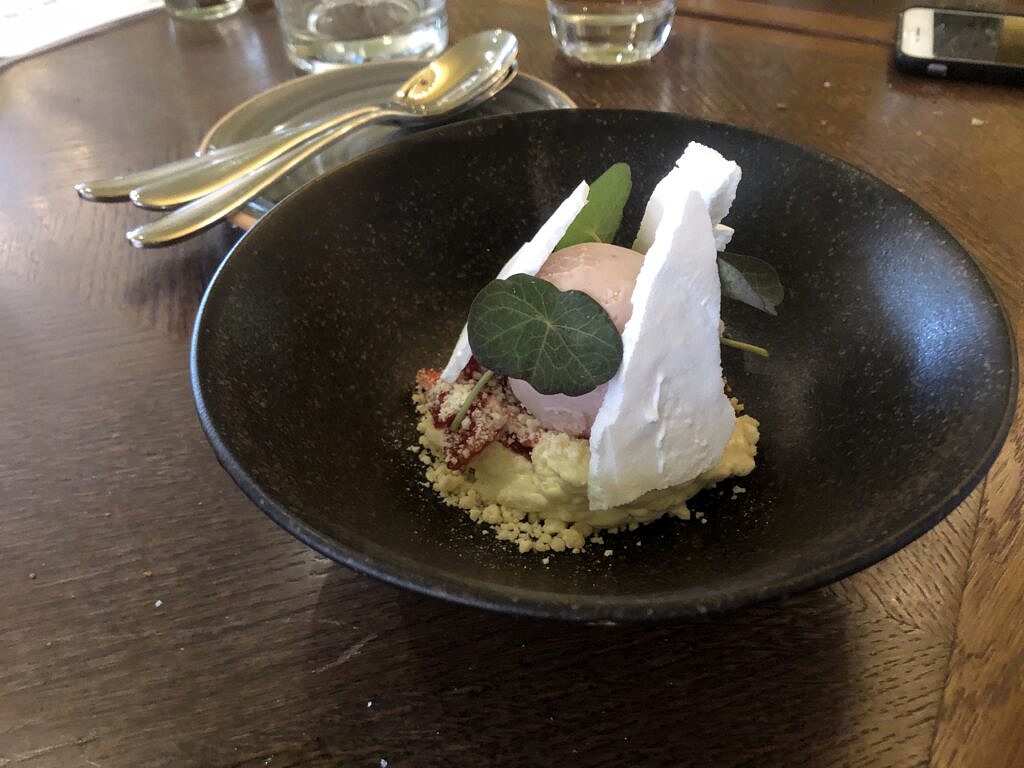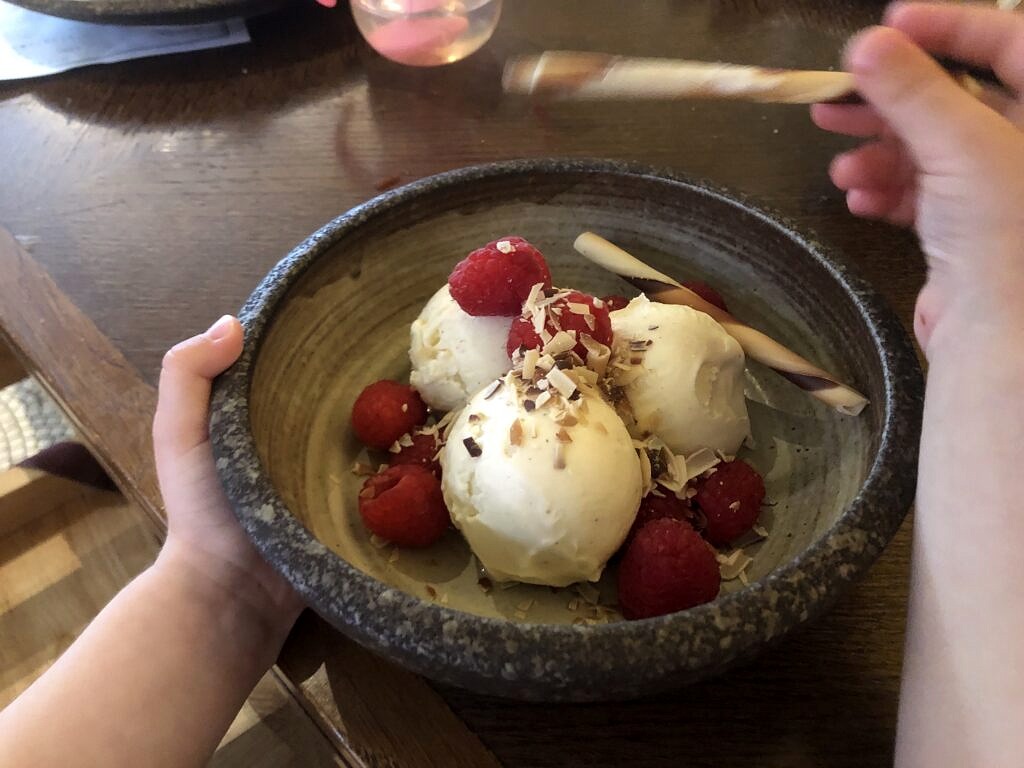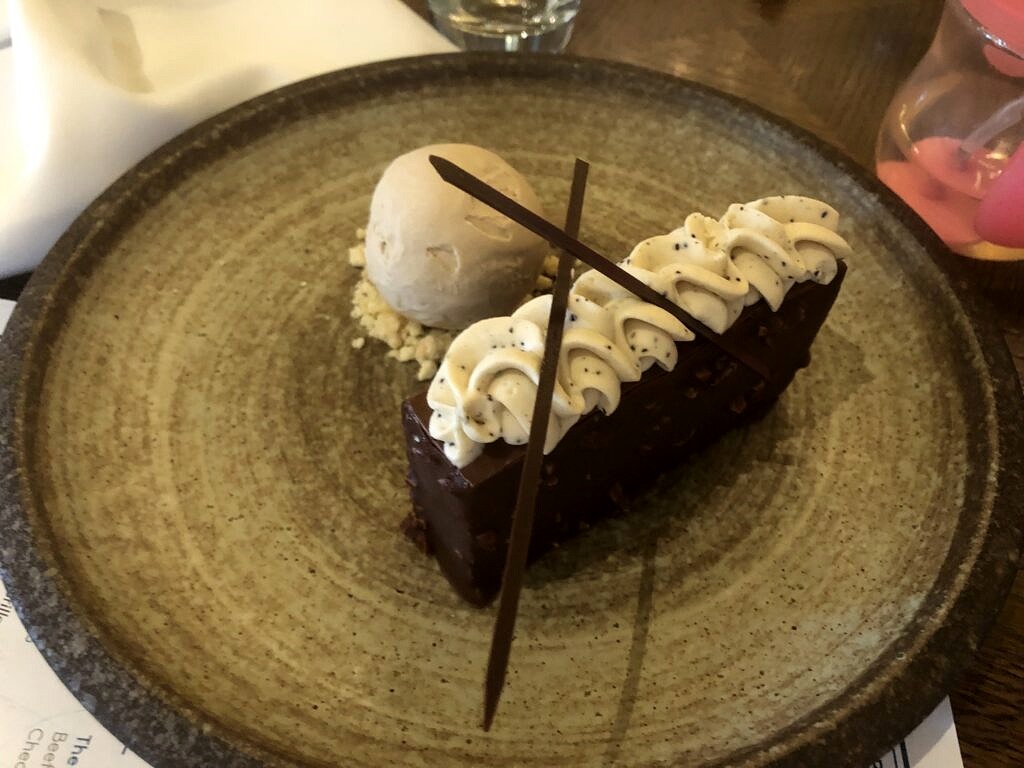 For breakfast there was a large choice from continental to cooked dishes where were all served at your table. You could order as many items from the continental as you wanted and something from the cooked dishes also. I went for the eggs and avocado which was delicious!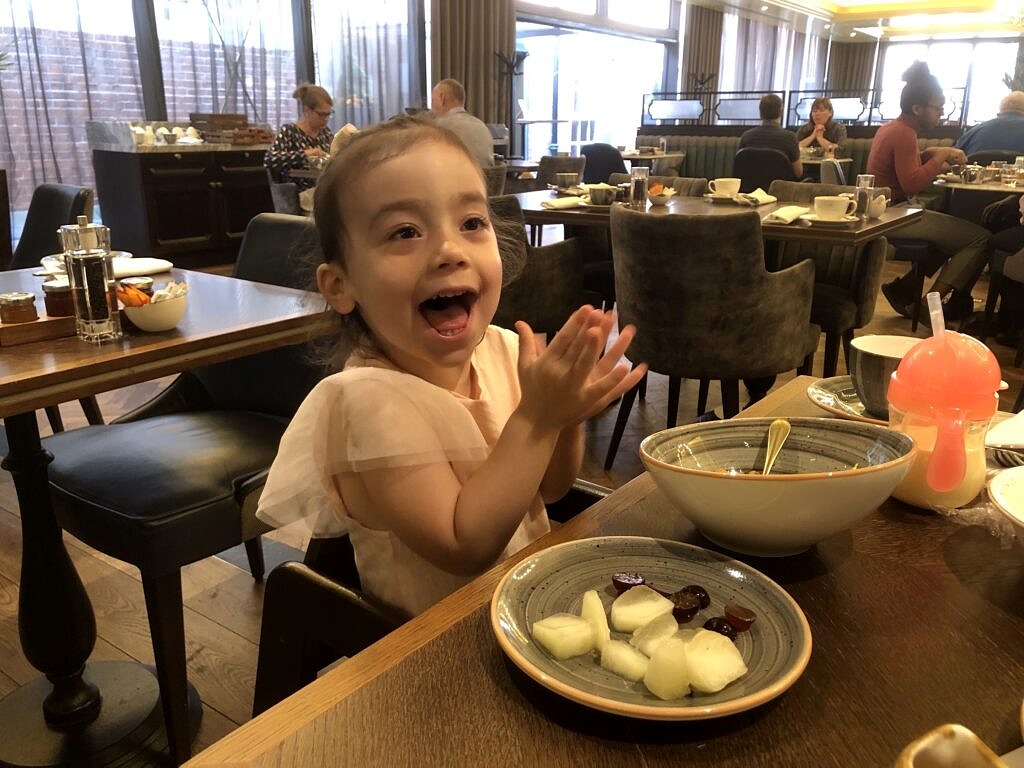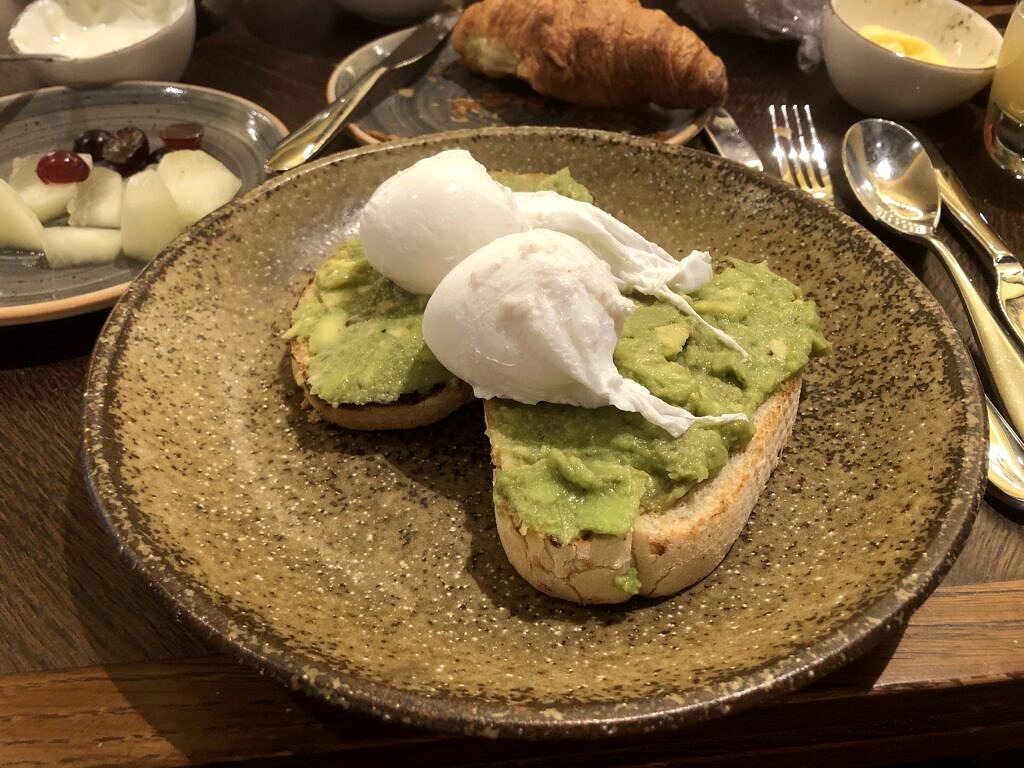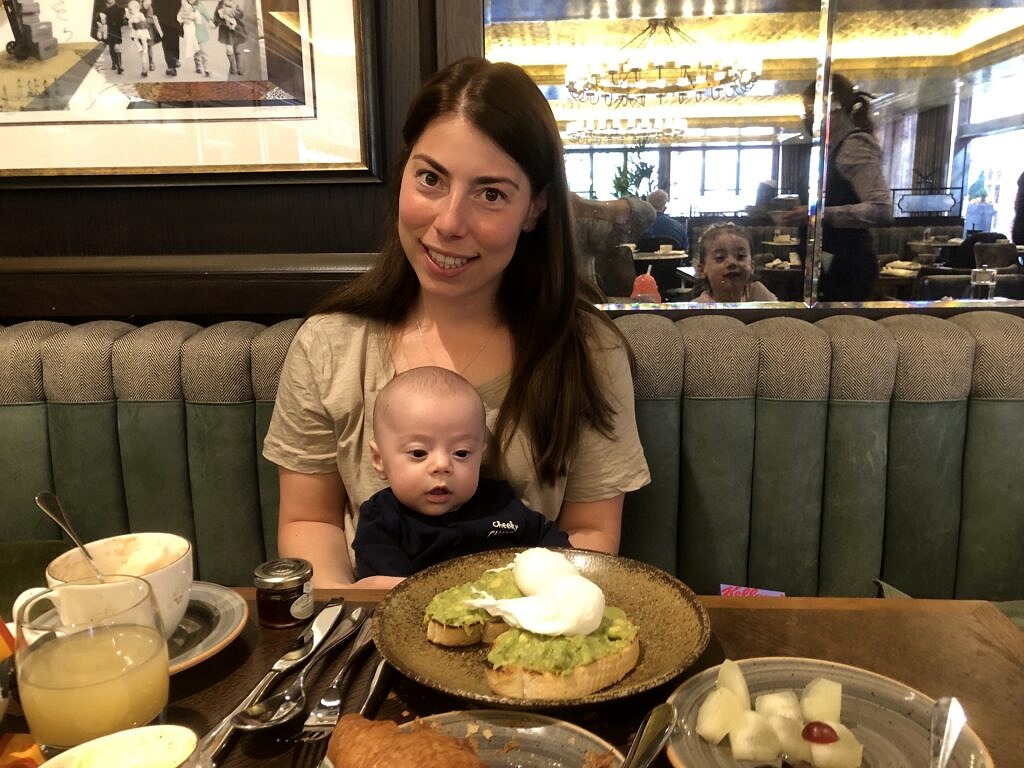 *This trip was a gifted PR stay, all opinions are my own.