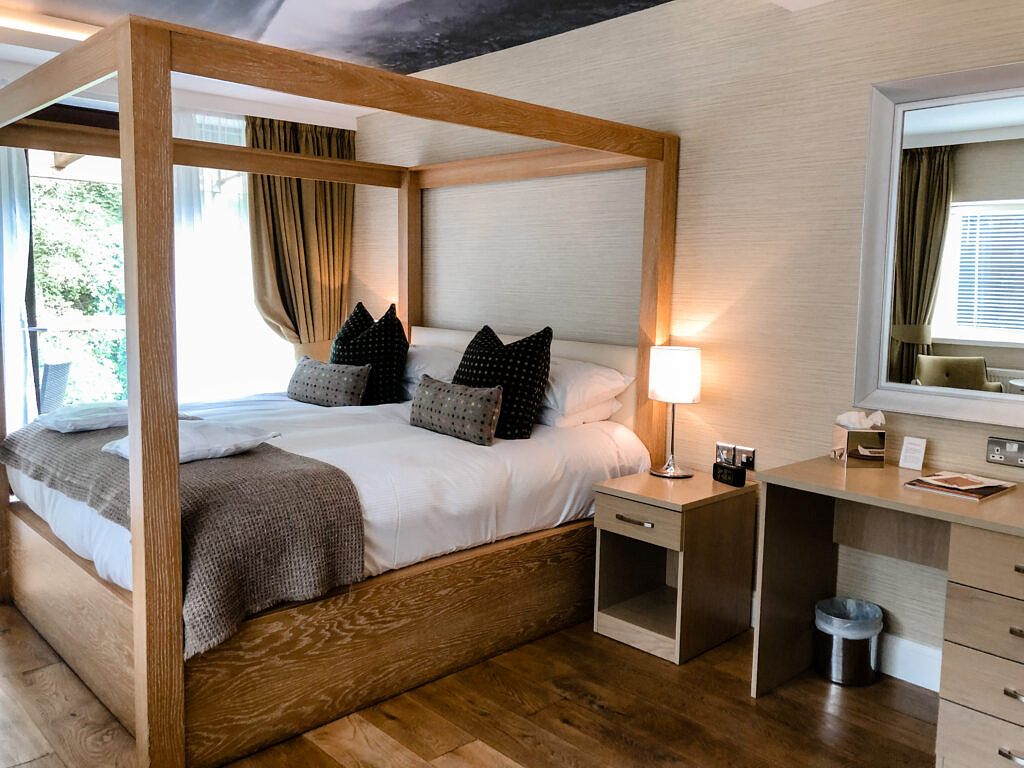 A few weeks ago I spent a few days in the Lake District. Getting away child free does not happen very often so when we had the opportunity to we booked a trip to the Langdale Hotel in the Lake District! This is a place we have always wanted to visit and having visited the Lakes many times before we were keen to come back during the Summer and experience this place. The hotel is located on the forested Langdale estate which is ideally located close to Ambleside and Grasmere and has a beautiful spa on site, leisure facilities and also a restaurant which you can dine in during your stay. The place was so peaceful and it was such a great spot to have a relaxing few days away.
We stayed in the Waterside room which had a private balcony that overlooked the Great Langdale beck! The room was light, airy and spacious with a four poster bed, minibar and all the usual amenities you would expect to find in a luxury hotel.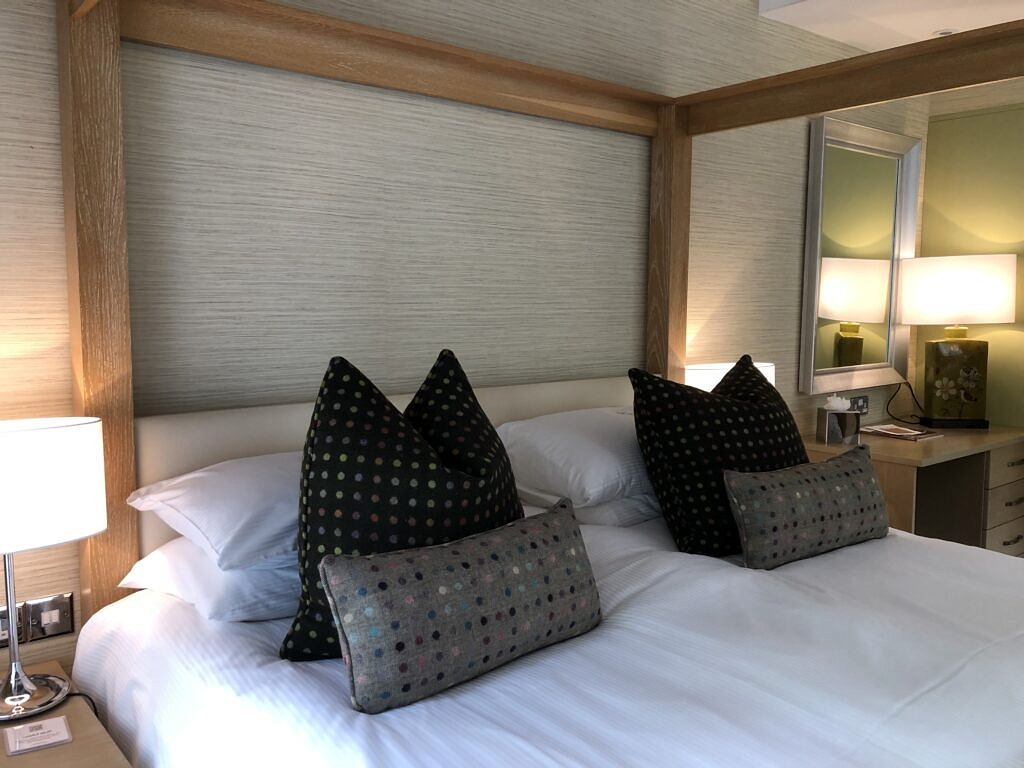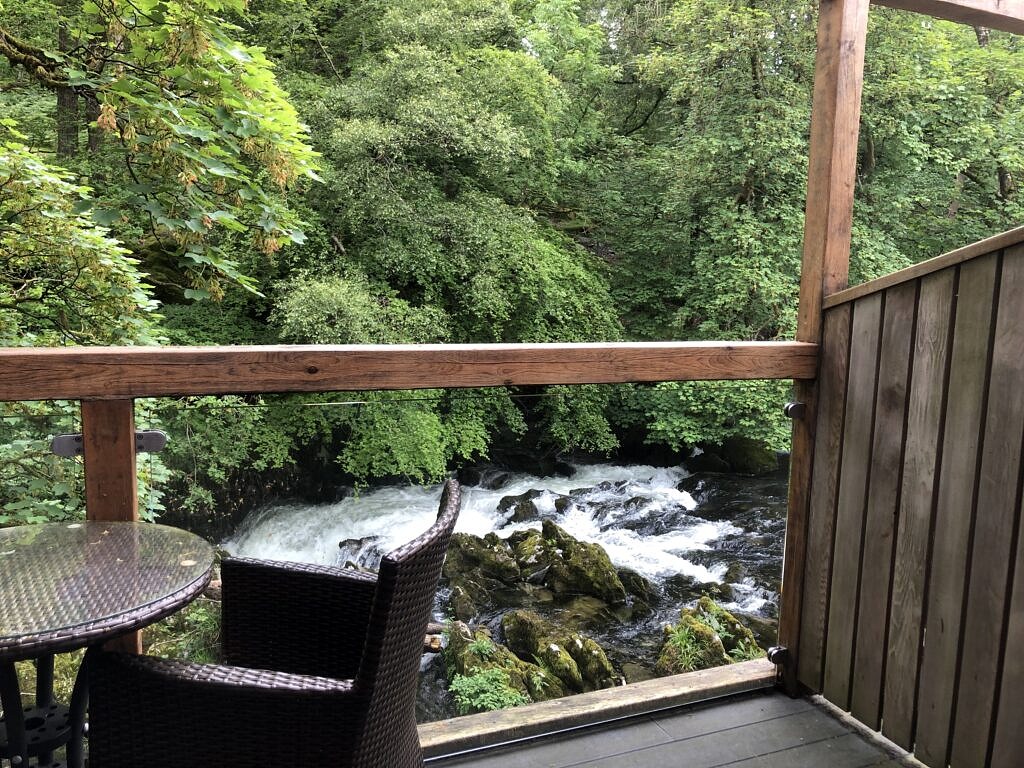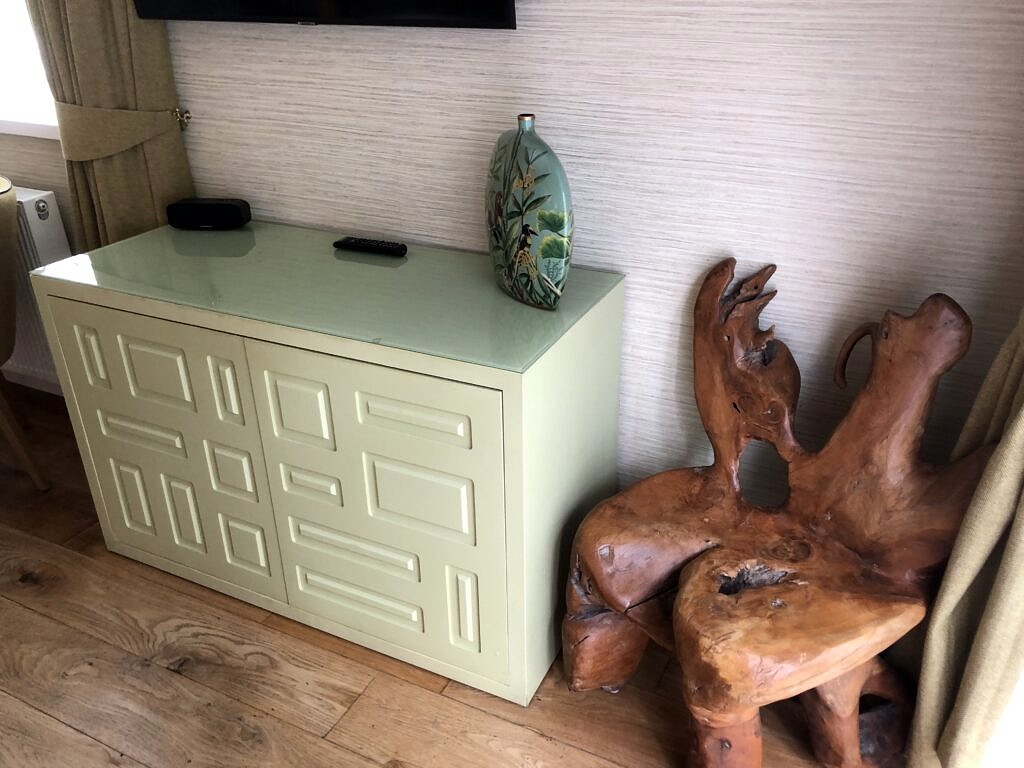 On the day we arrived we had been booked in to the beautiful Brimstone Spa, my favourite part of the stay, which is also located on the estate just a few minutes walk from the room. It has ten thermal experiences which include different saunas and steam rooms, an ice fountain, an indoor-outdoor pool, a foot bath and loungers by a fireplace to relax outside. This spa was one of my favourite places, although small it was very luxurious and relaxing, you could easily stay there all afternoon. There are treatment rooms and relaxation zones throughout the spa, I didn't have a treatment this time but if I go back I would definitely book one!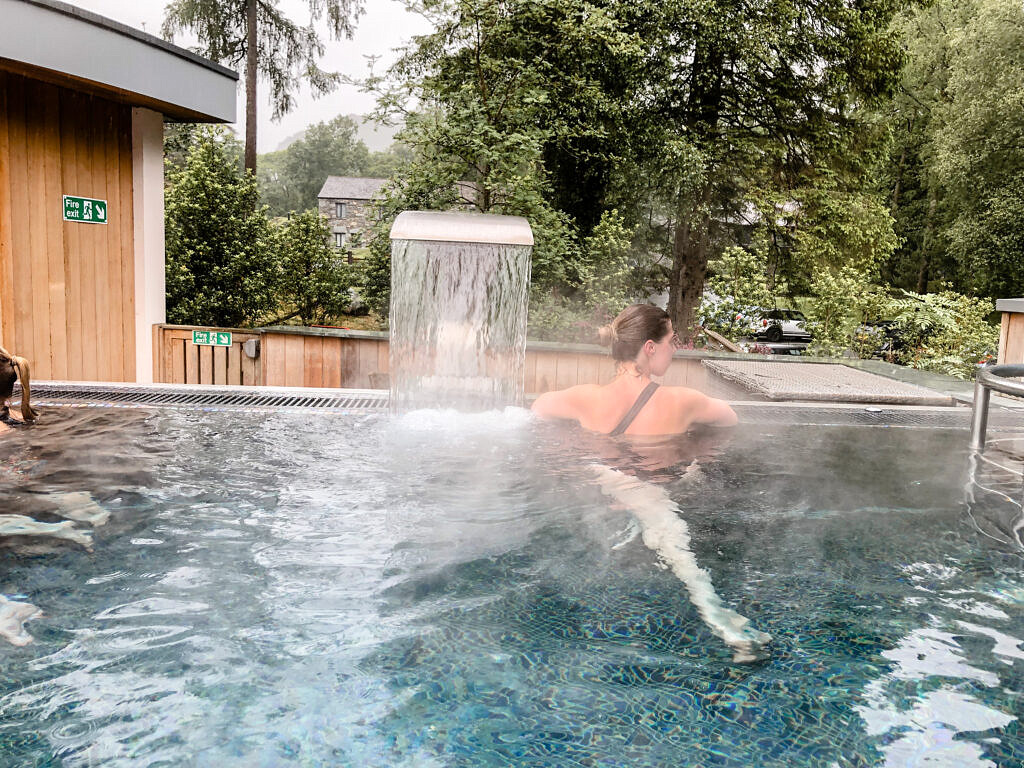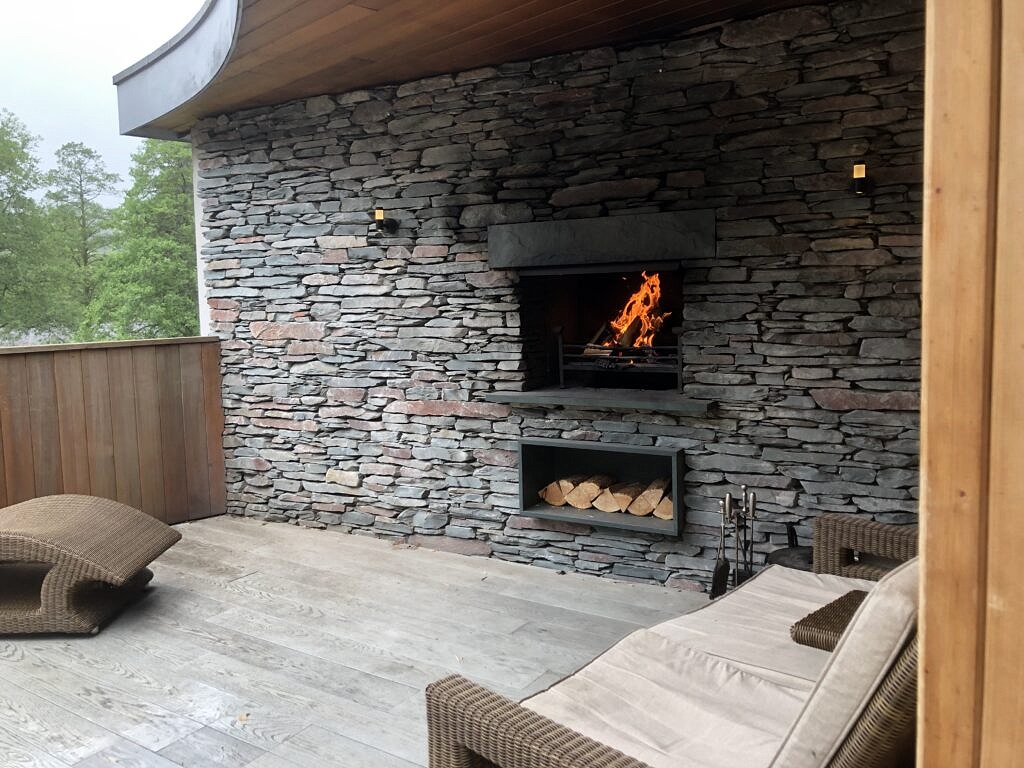 In the evening we ate at the Stove Restaurant on site, which offers something for everyone. There were many quiet areas you could relax and enjoy a meal as well as tables next to the open kitchen if you prefer to be close to the action! We sat near the wine room which had a lovely ambience and the service throughout the night was excellent. To start I tried the burrata salad which was amazing and then for main we went for the sharing lamb which was carved and served at the table. The meal was delicious from start to finish and I'd highly recommend booking a table during a stay at the Langdale hotel.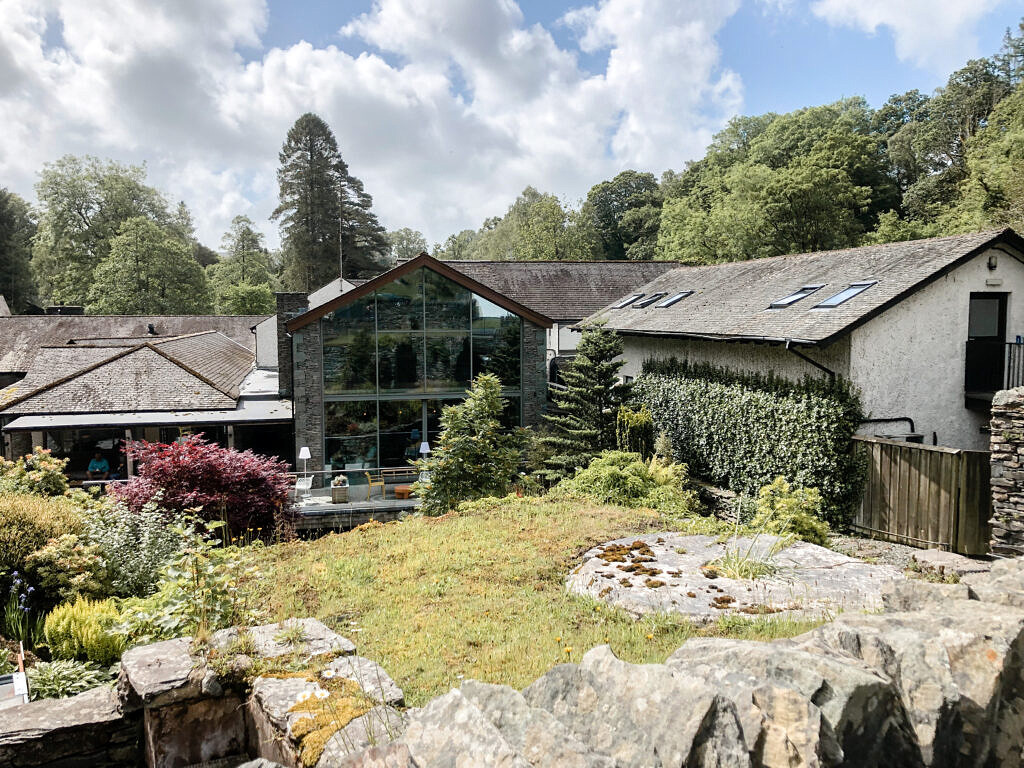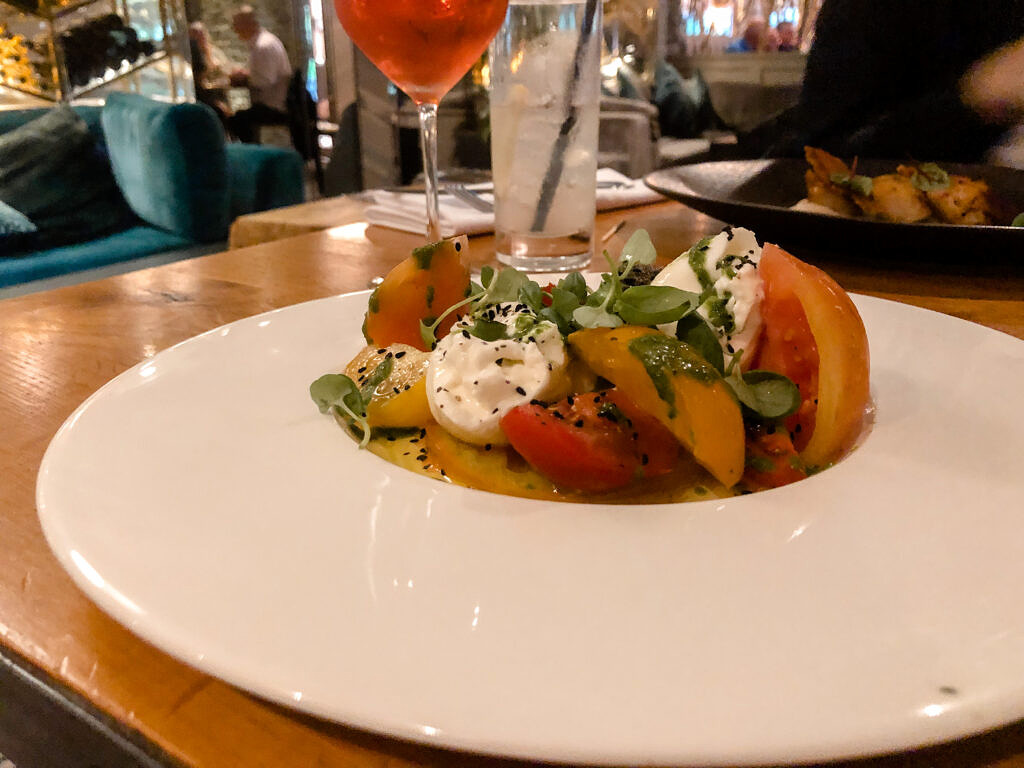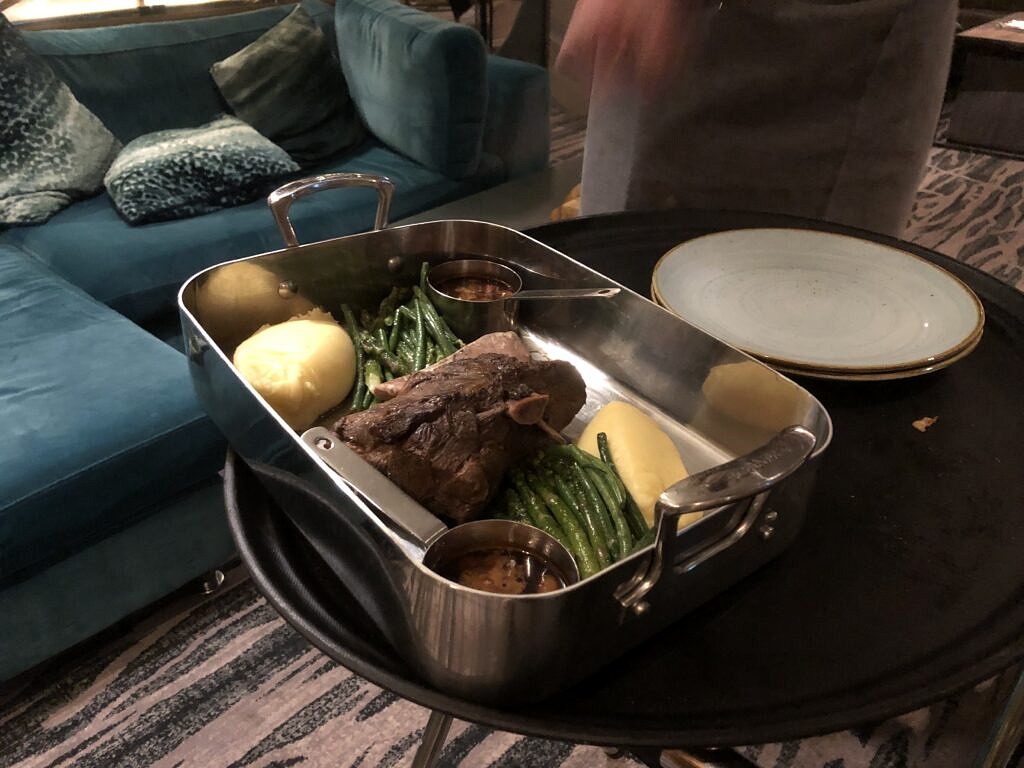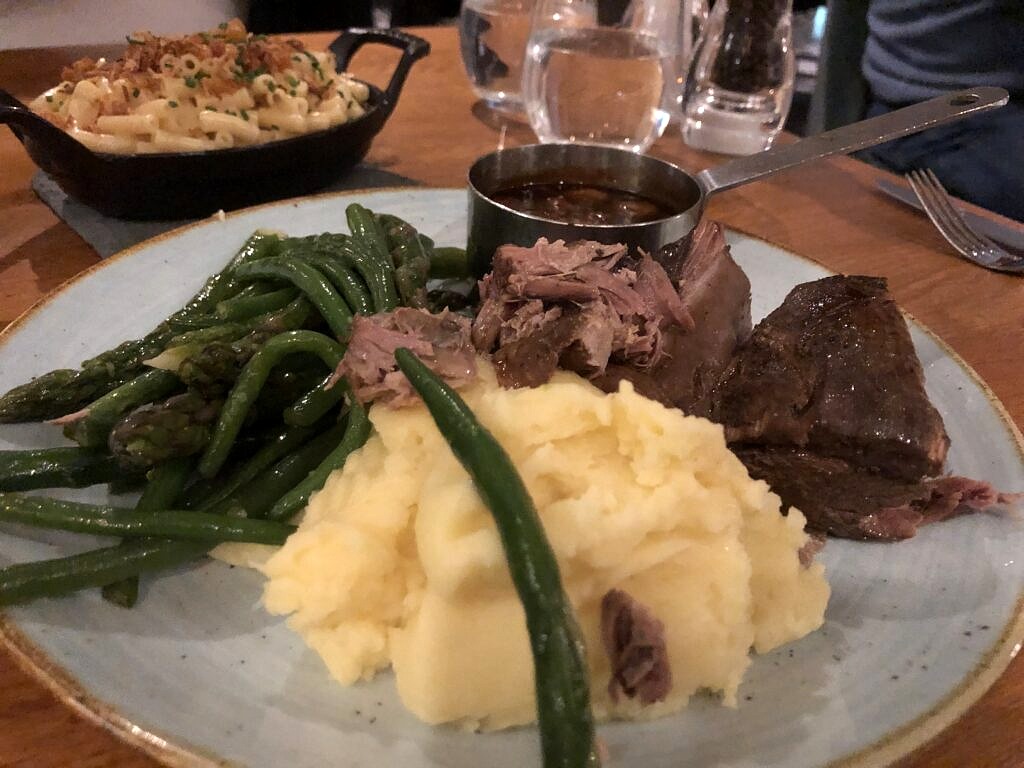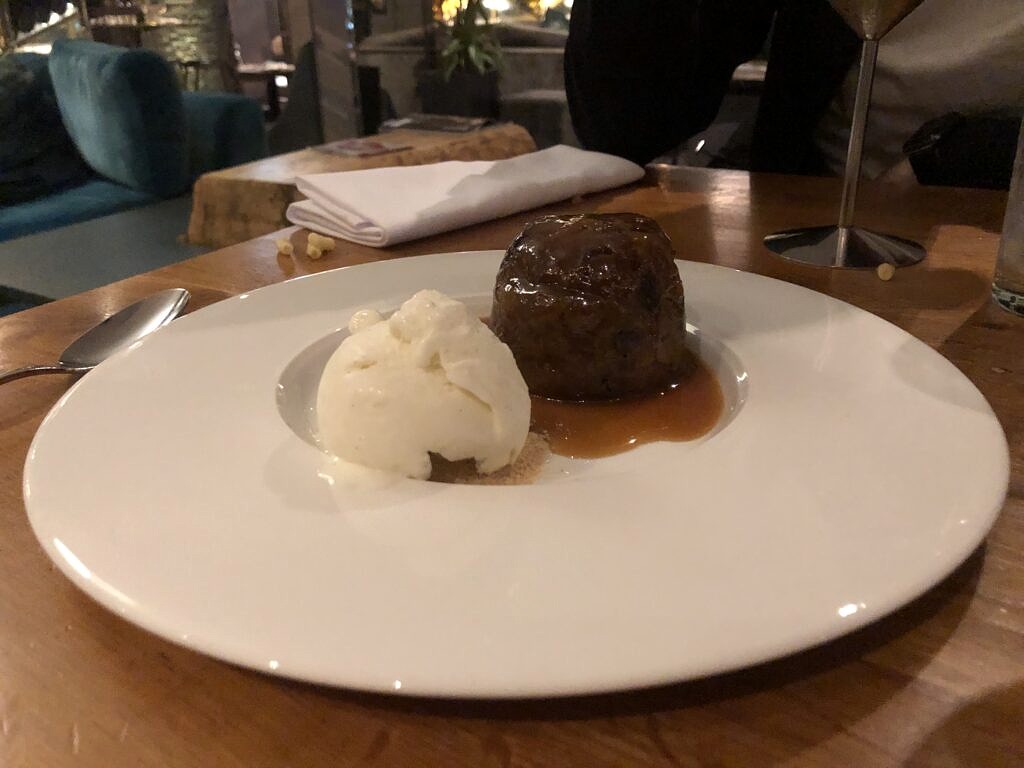 Breakfast the following morning was served in the Stove restaurant and there was a buffet selection available and also a la carte items that could be ordered from a menu.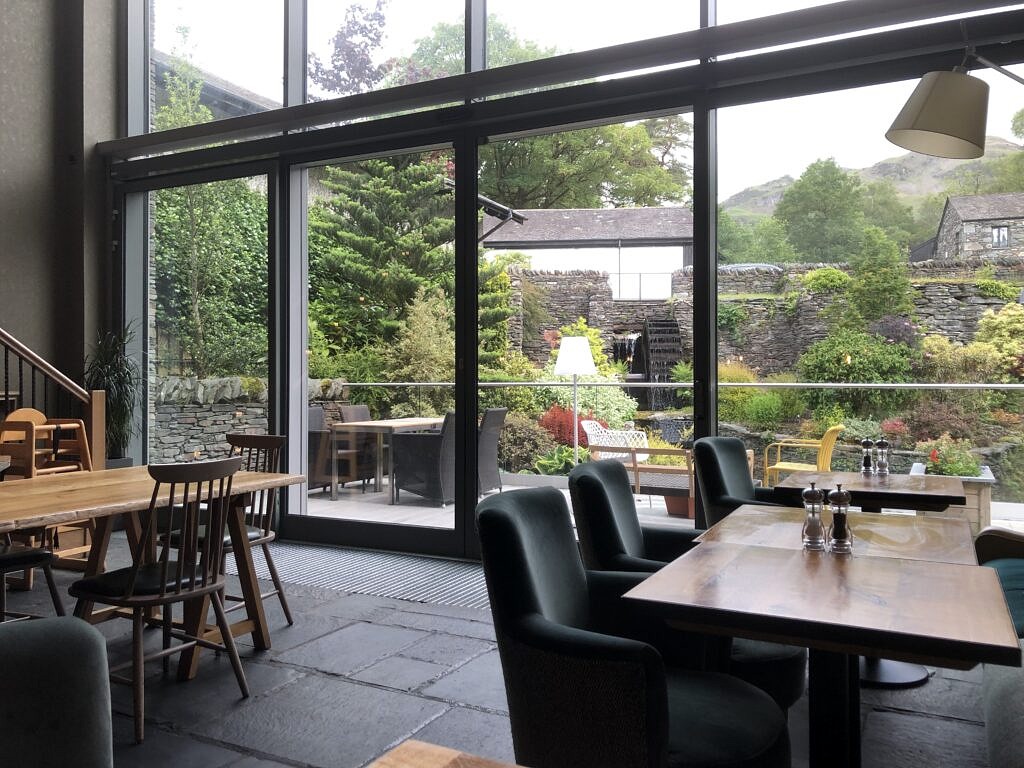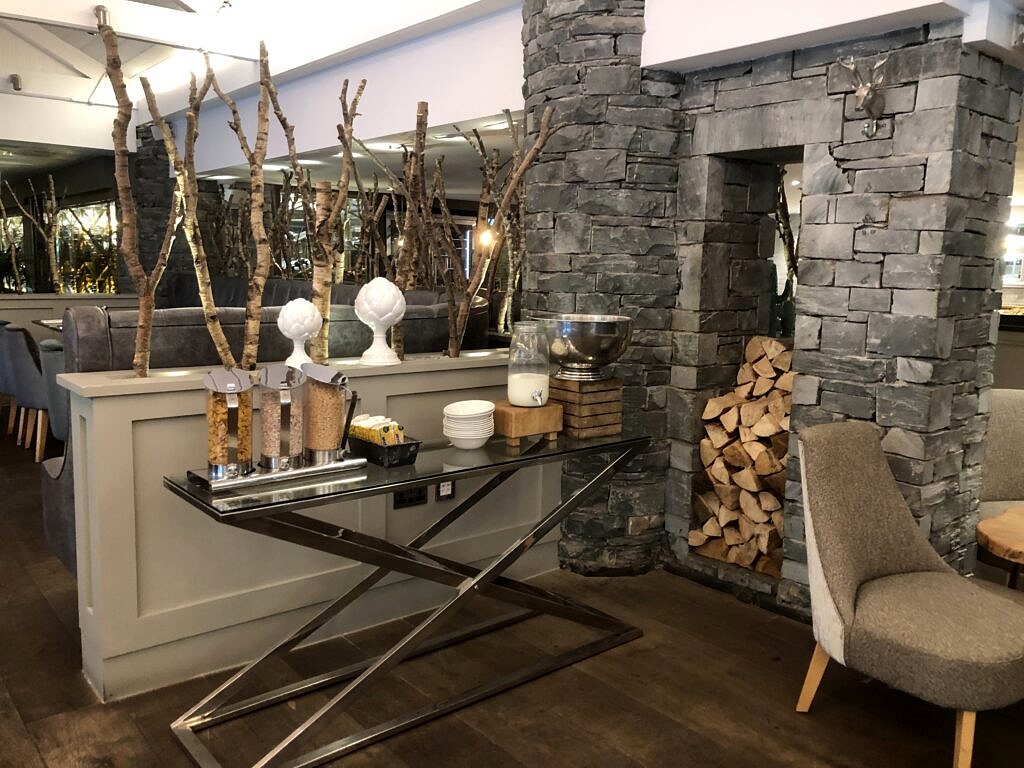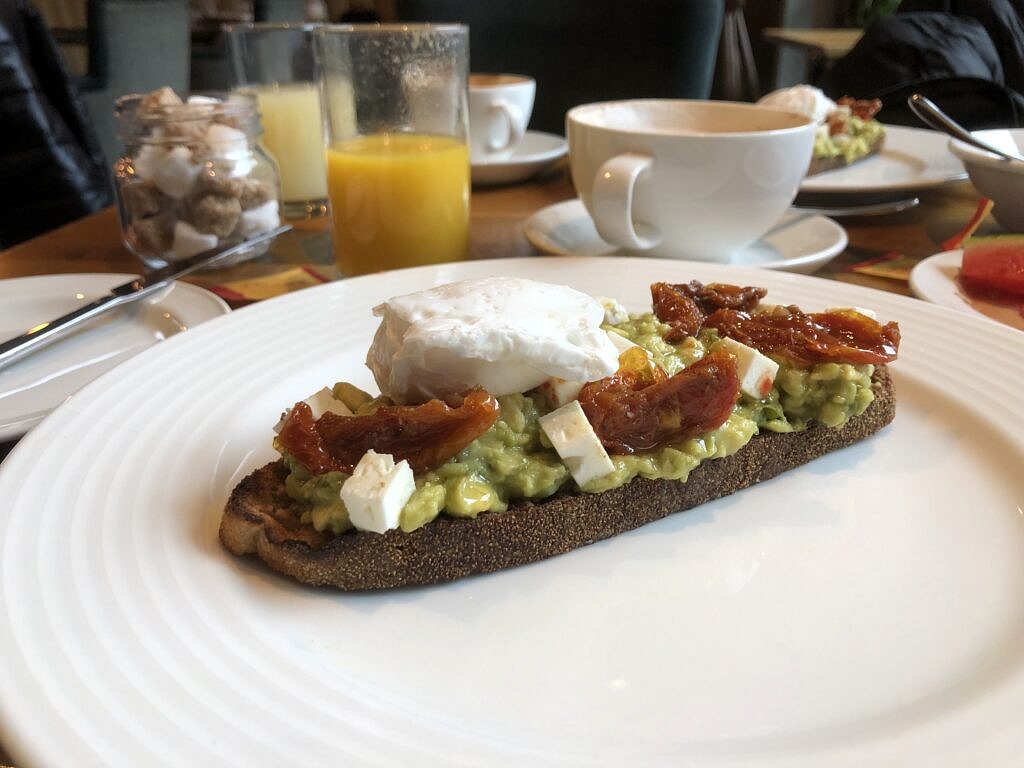 *my stay at the Langdale was complimentary in exchange for an honest review. As always opinions are my own.