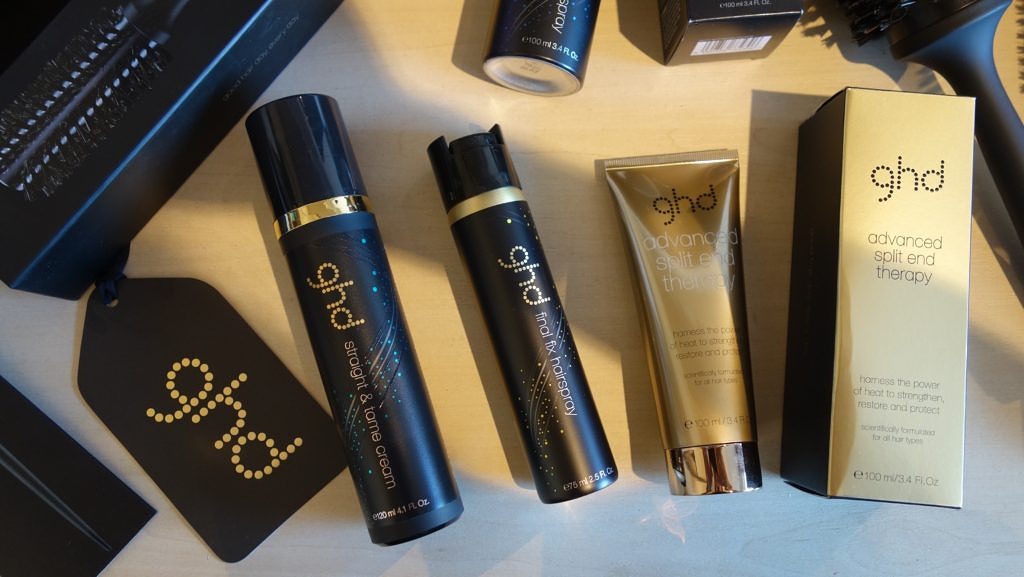 I recently experienced a little hair transformation at HOB salon in Hale which you may have read on my blog, (click here to read). Maintaining your hair colour is one thing, but keeping it looking healthy and in good condition is another challenge in itself. Over the last few weeks I have been trying out some hair styling products by GHD and couldn't wait to review them. Lets just say this range has pushed all my other hair styling products to one side for a while! This range is not only beautifully packaged but the products really do give instant results.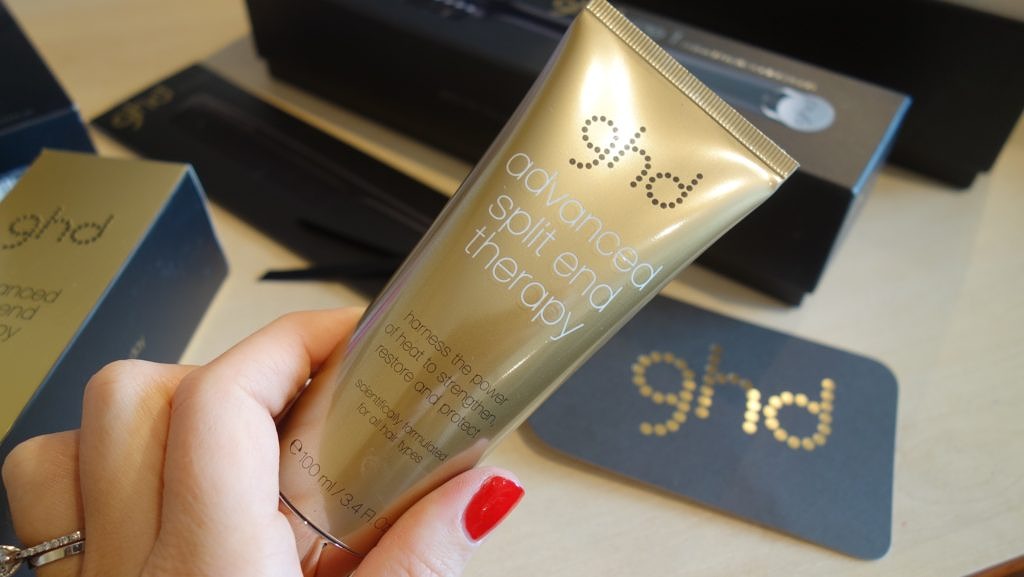 This gold bottle, the advance split end therapy, is my absolute hair heaven, I can't believe I haven't discovered it sooner! This product is applied to the ends of damp hair before styling to maintain healthy-looking hair. It is a super lightweight cream that is activated by the heat of your styling product (I used a Turbodryer professional hairdryer) to prevent further breakage and split ends. I used size 1 styling brush to blow dry my hair and I could instantly feel the difference in the texture of my hair especially at the ends, they just felt smoother and nourished, that dry split end feeling had completely gone. This product is available to buy here for £19.95.
The straight & tame cream can be applied all over damp hair so it can used in conjunction with the above product. The thing I really like about this product is it does not leave a sticky residue on your fingers or your hair. All the GHD styling products smell amazing too so thats a bonus! You can buy this product here for £14.95. The natural bristle brushes are the best I have tried, soft touch, easy grip handle and lightweight makes them easy to use. I used the smaller brush to create lift at the roots by dividing my hair into small sections, it can be bought here for £17.50. For longer hair, the size 3 brush would be perfect for creating lift at the roots. Size 3 natural bristle radial brush can be bought here for £20. Let me know if you have tried out any other hair styling products that you can't live without!