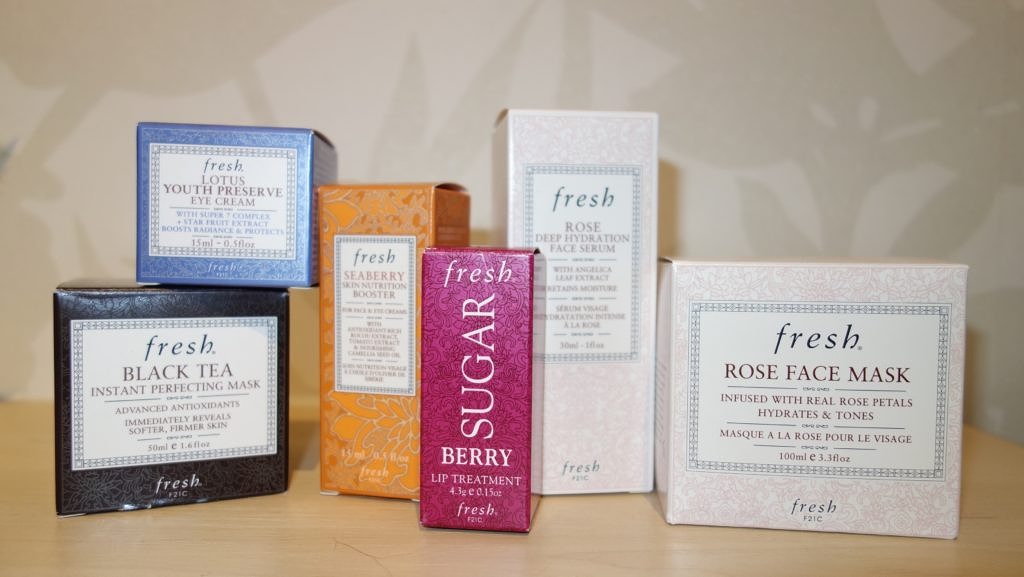 I discovered Fresh Beauty whilst I was on my honeymoon in Singapore and I just loved everything about the brand, the beautiful minimal store concept, the packaging, the products. Fresh beauty began in Boston and now has a presence globally. I have been intrigued to try out their skincare for a while now so over the last few weeks I have been busy testing these amazing products out. My favourite product has to be the black tea instant perfecting mask, it smells amazing and the texture is so rich and comforting on the skin, whilst also having a cooling effect! Probably one of the most expensive face masks I have tried (£71), if you have some extra cash I would splash out on this product. You do see instant results after using this mask so it is winner!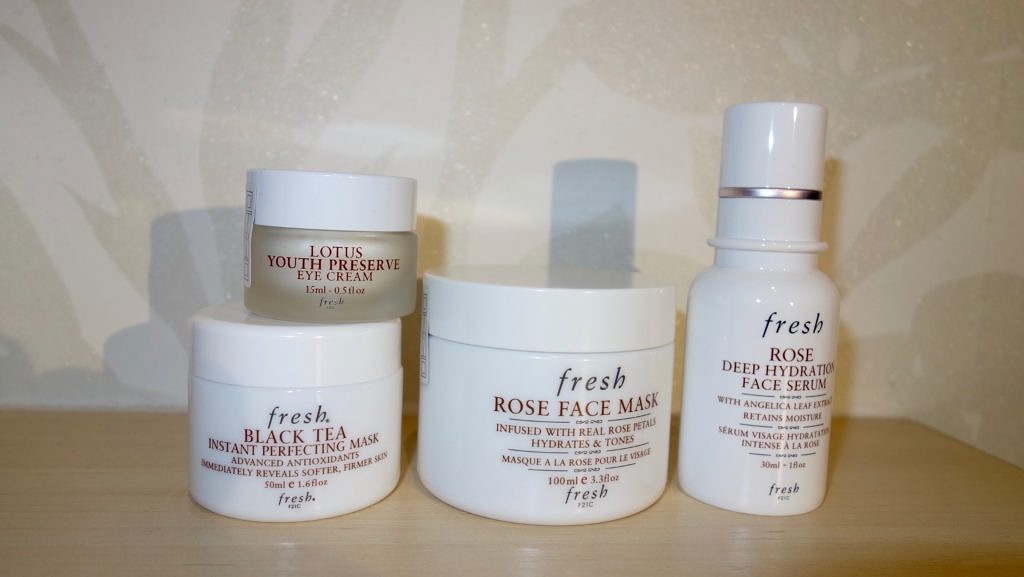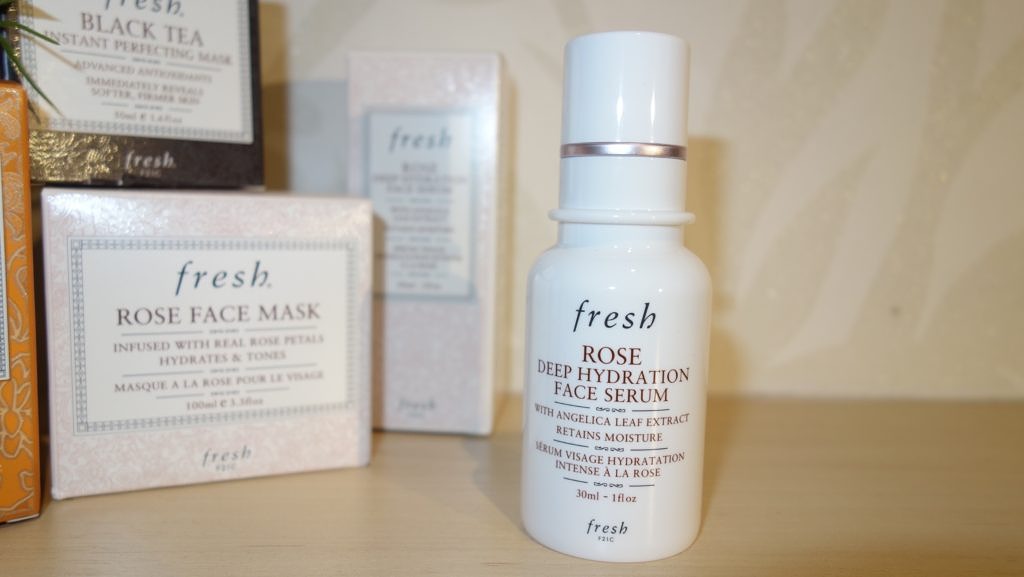 The thing I like about this serum (£44) is that it it very light and non greasy. It easily absorbs into the skin leaving it feeling moisturised and hydrated. The rosewater and cucumber extract in this serum helps to soothe and cool the skin so it is great for any redness. This product helps to boost the skincare that is applied directly after to help retain moisture and a glowing complexion.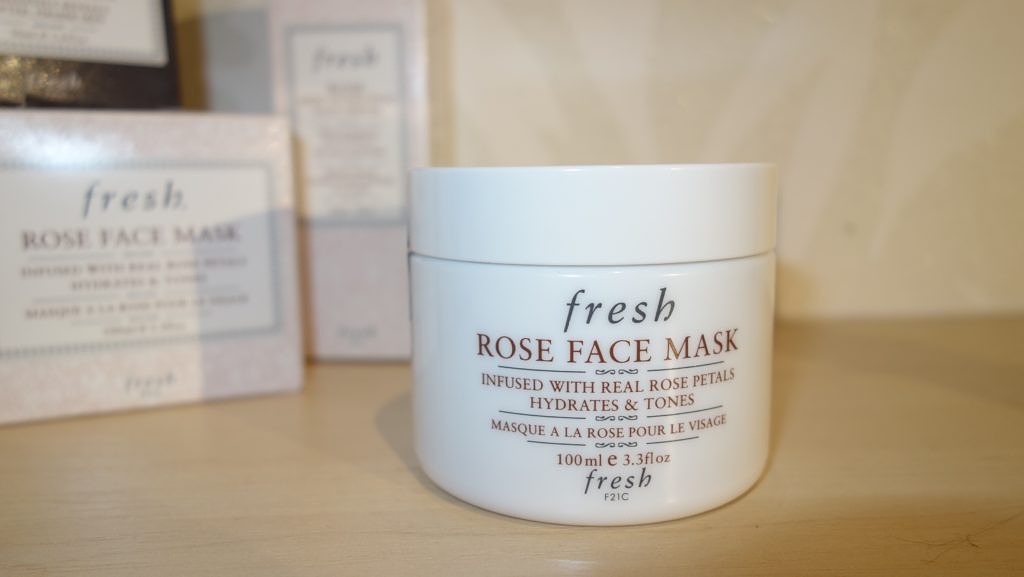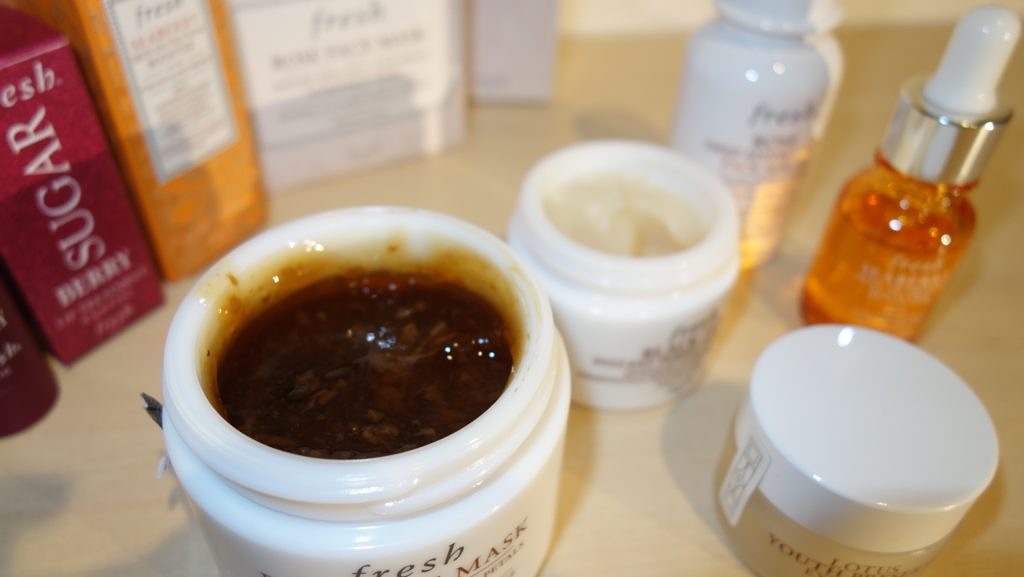 This rose face mask (£47) is a gel texture which is infused with real rose petals and pure rosewater, not what I was expecting when I first unscrewed the lid! It is a dark red colour with real rose petals that literally melt into the skin when applied. It's certainly a unique formula that hydrates and tones the skin. A great mask to apply after a long week at work and you just want to relax and give your face a little treat!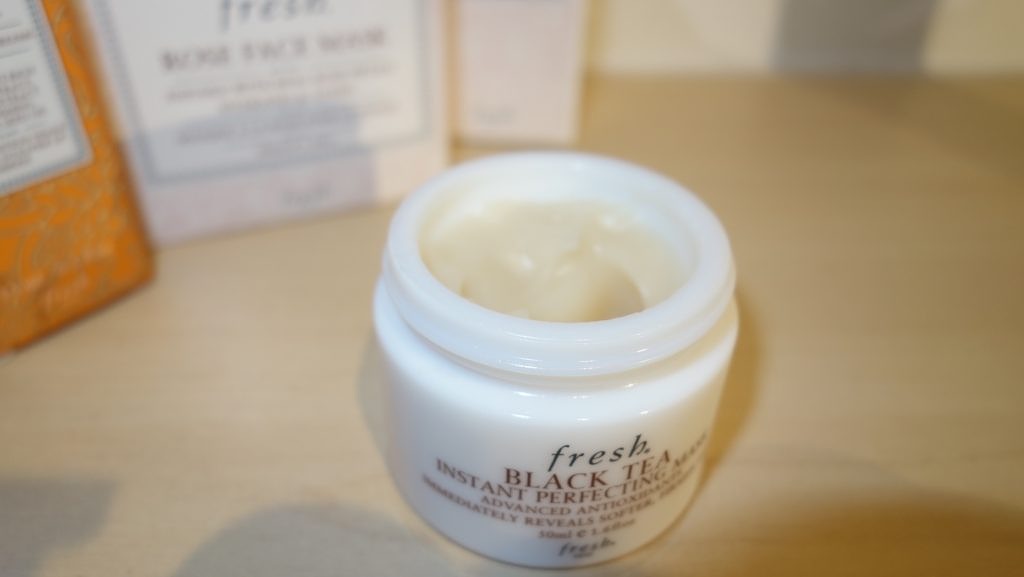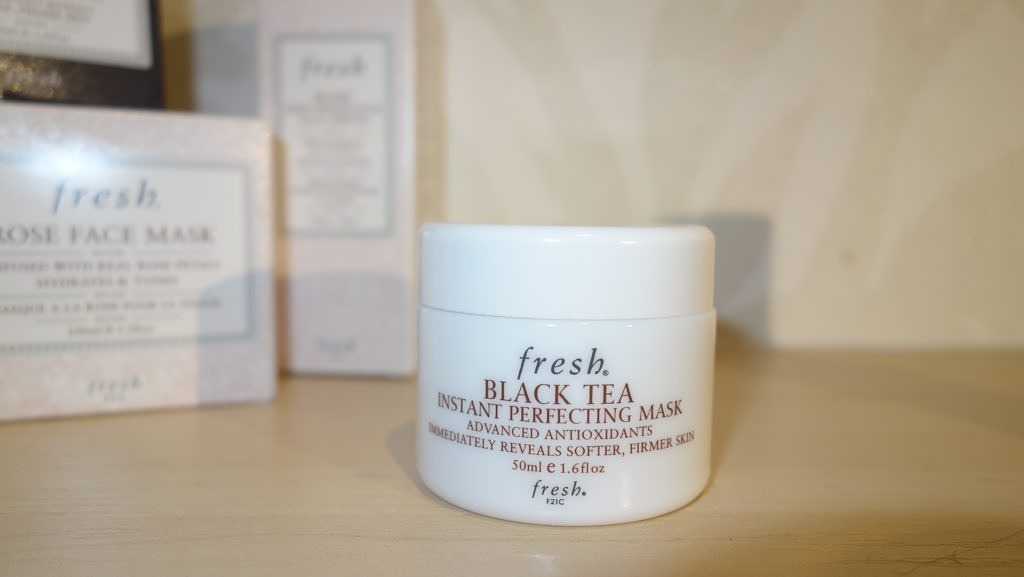 This is my favourite mask. Who knew black tea would be such a miracle worker. I have never tried a mask like this one before (£71), the texture is like velvet, when applied on the skin it has an immediate cooling effect. I could see a difference after using this mask for just the first time. It made my skin feel firmer and less dull looking.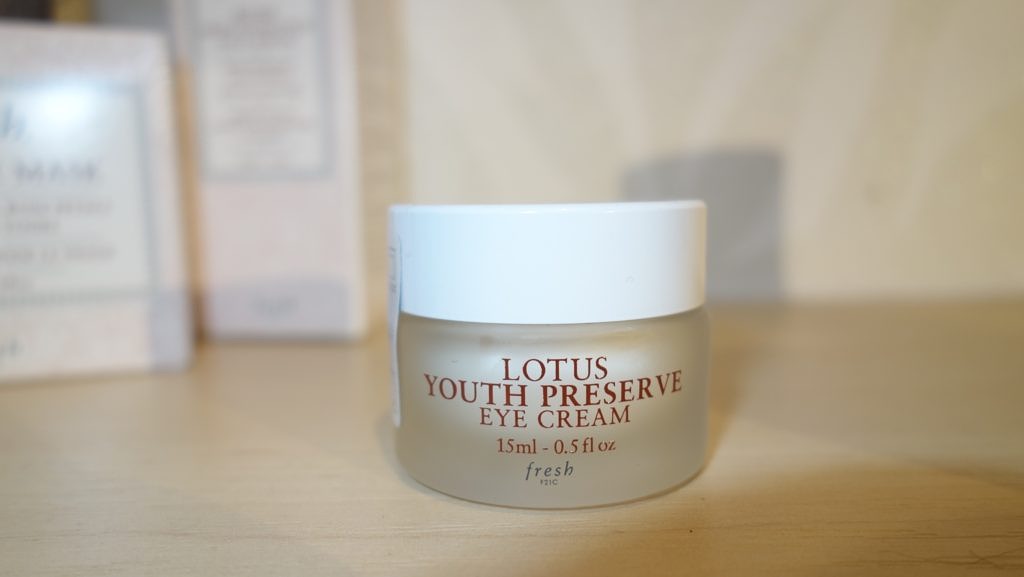 Eye creams are one I have never really been that committed too, however I know how important they are for the eye area. This Lotus Youth Preserve Eye Cream (£34) from Fresh moisturises the area around the eye and brightens any dullness. I tend to apply this at night before I go to bed and it helps to reduce any bags under my eyes when I wake up. It definitely helps you feel a little more awake the next day.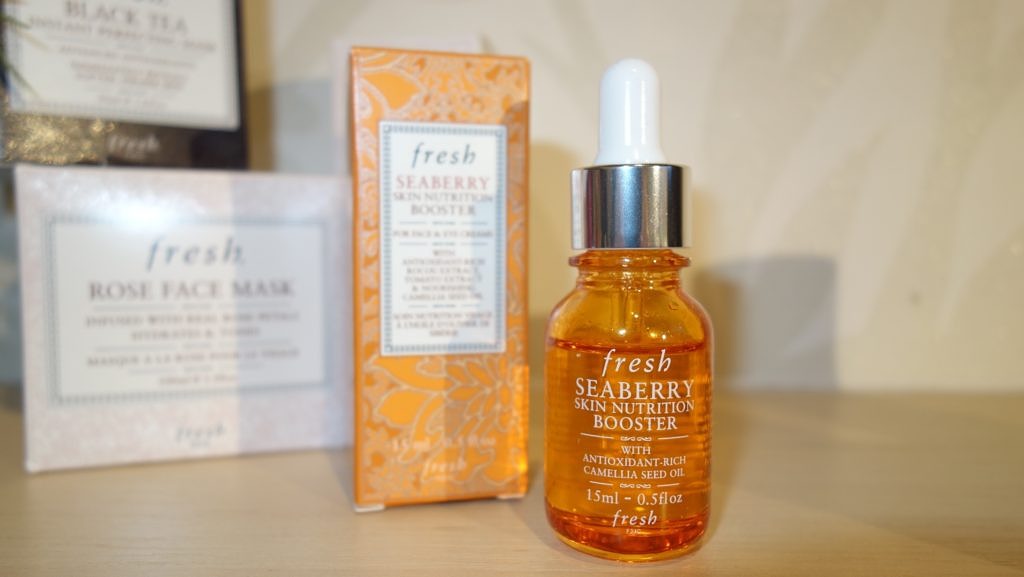 My skin is always in need of a boost, especially this time of the year! The Seaberry Skin Nutrition Booster (£36) from Fresh is a pure blend of concentrated oils and extracts. I have been adding just two drops of this booster to my moisturiser in the evenings for a boost of nourishment. I love the cute little bottle and pipet making it the perfect travel beauty essential.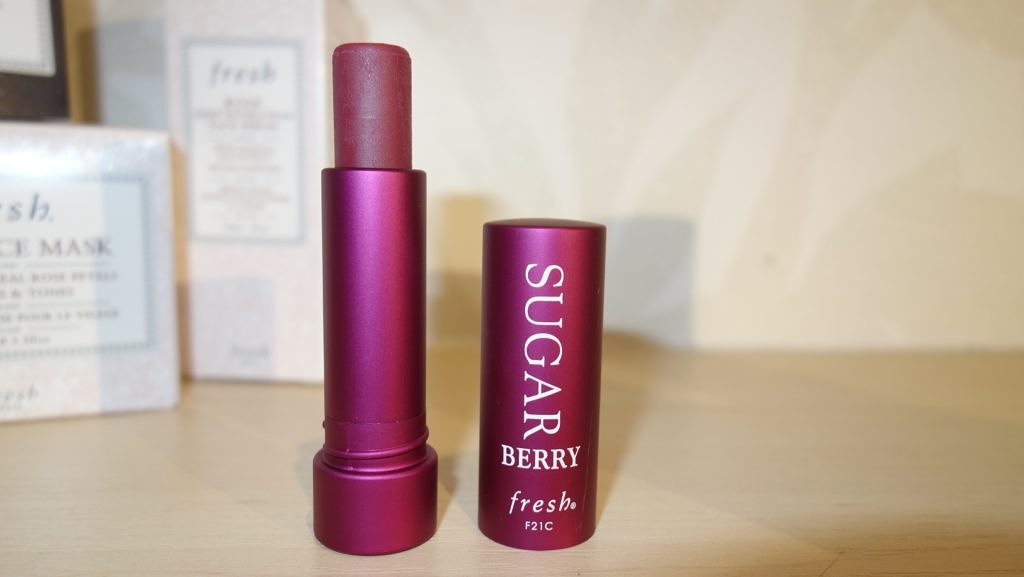 This is not my first lip balm from Fresh beauty as I bought the non tinted version whilst on my honeymoon in Singapore and I absolutely love the it! I have tried many lip treatments and this one actually gives instant relief from dry and flaky lips (£19). In the colder weather I find myself applying it a couple of times a day and it does make a difference. This Sugar Berry lip balm has a pink tint making it feel a little more like a lipstick than a balm. This is a great product to buy if you are thinking of trying out Fresh Beauty, it is one of the best lip balms around!
Shop the post
*This blog post contains PR samples