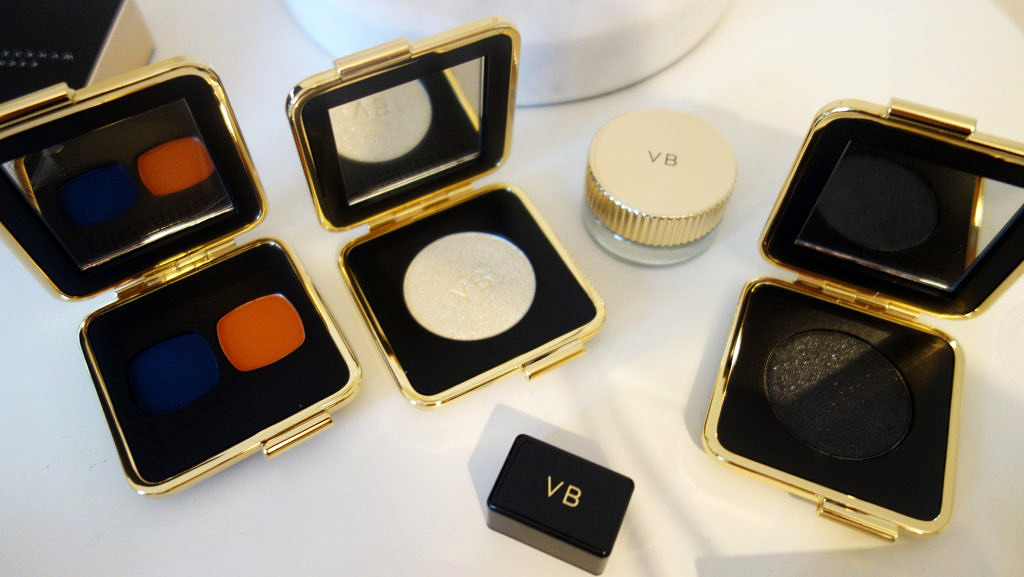 Victoria Beckham has launched her second capsule makeup collection with Estee Lauder and here's my verdict! This collection is the ultimate wearable luxury with beautiful premium packaging and colours that are daring but sophisticated and sensual! Launched in September this year in premium department stores including Selfridges and Harrods the collection is one that celebrates fashion, colour and femininity. The great thing about the VB collection is that all the products are easy to apply, highly pigmented and long lasting. However the price point certainly does reflect this, not a cheap collection but suitable for the beauty lover and someone that maybe wants to treat themselves to a few luxury items for their makeup bag. Victoria has also created tutorials for each of the looks in her bathroom which made the launch feel more genuine and authentic allowing viewers at home to create these looks from Victoria Beckham herself.

In this post I will only be featuring the eye products from the launch as there are too many to talk about but all of the products in the collection are black and gold, encased in a heavy metal clasp and leather textured finish.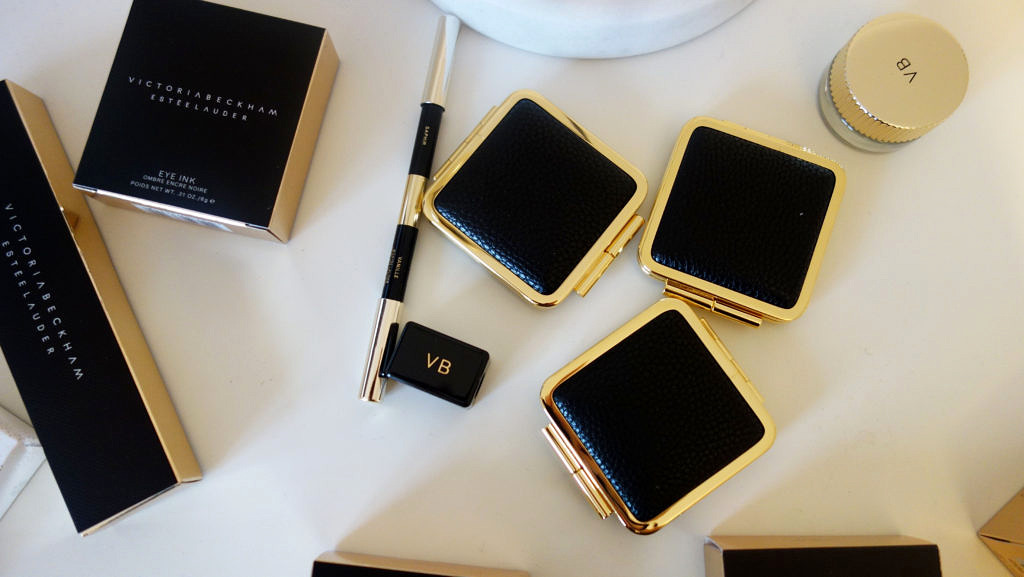 The eye kajal duo is by far the best eyeliner I have tried, it glides onto the waterline with such ease, no mess created or scratching on the eye. The great thing about this product is the double ended pencil, featuring a vanille, nude khol which can be used to line the inner lid for a daytime look. This eye pencil includes a VB sharpener and is available in three different shades.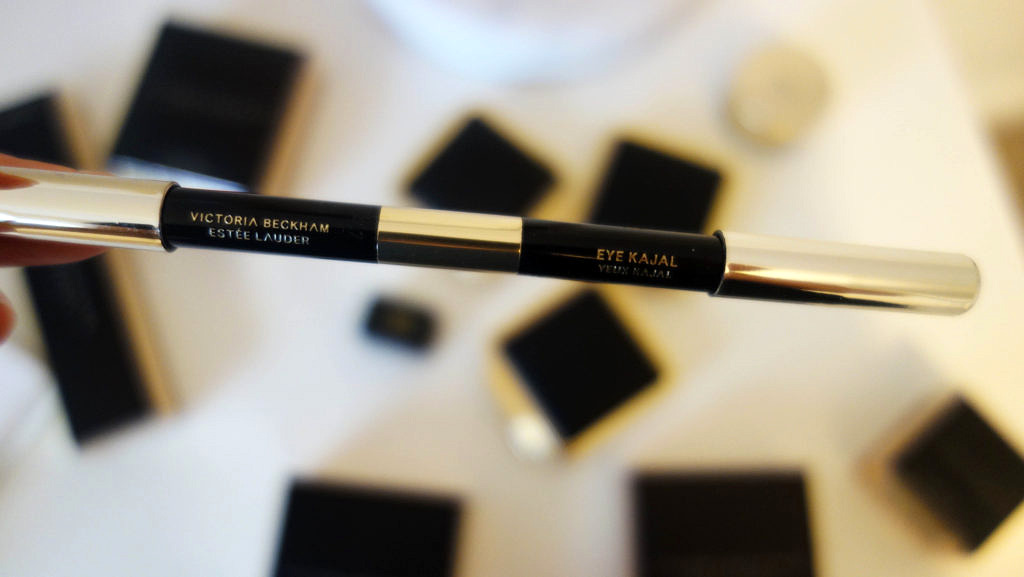 Moving on to colour…this eye mattte duo palette featuring orange and blue is a little on the bright side for my weekend look but does look amazing on if your feeling daring and is perfect for the party season! They are intensely pigmented and can be worn alone or layered under eye foils. Priced at £48 this is more like Tom Ford pricing but you are definitely getting luxury quality so worth the spurge.
Each of the eyeshadows come with a large mirror on the inside of the compact. The eye collection also features metal shadows that each deliver a precious metal finish to the eye. These are less intense as the matte duo palette but have more sparkle to them. They can be applied by either using your finger or an eye brush.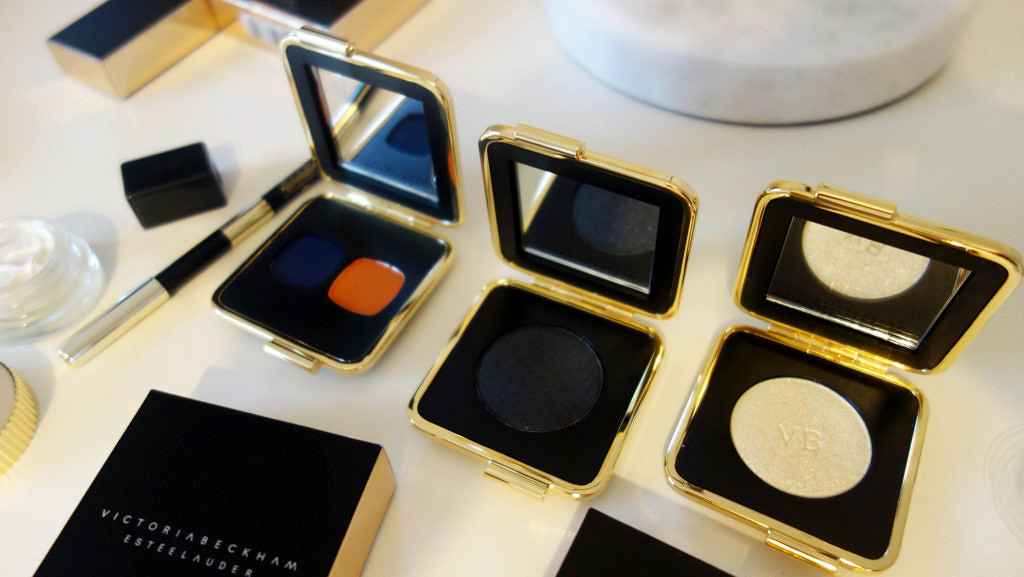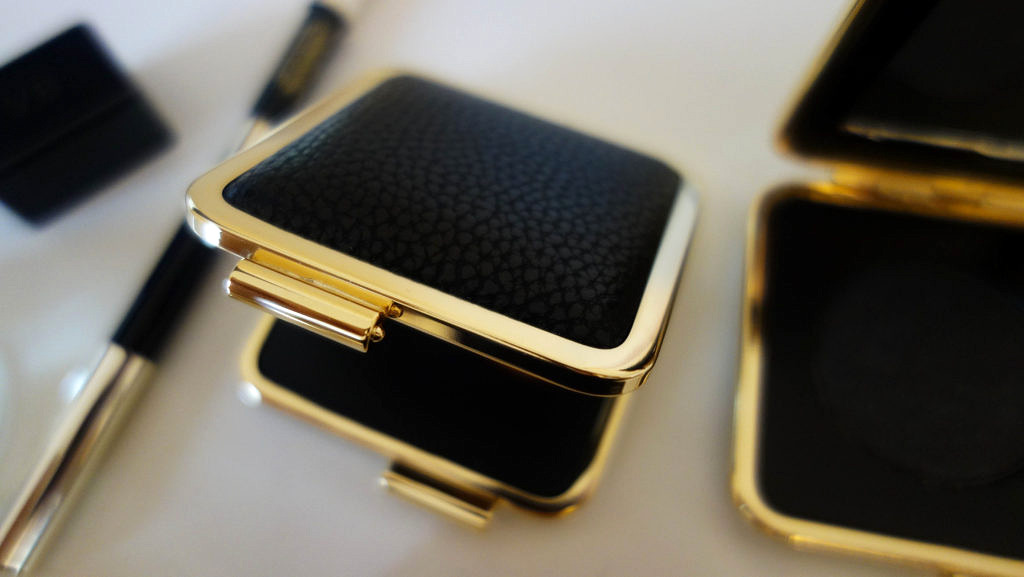 My favourite eye products from the Victoria Beckham collection has to be this Blond Gold eye foil which has sparkling pearl pigments and creates a liquid metal effect on the eye. The texture is more than a cream gel than anything else and comes in a little pot, a little does go a long way so your sure to have this for a very long time!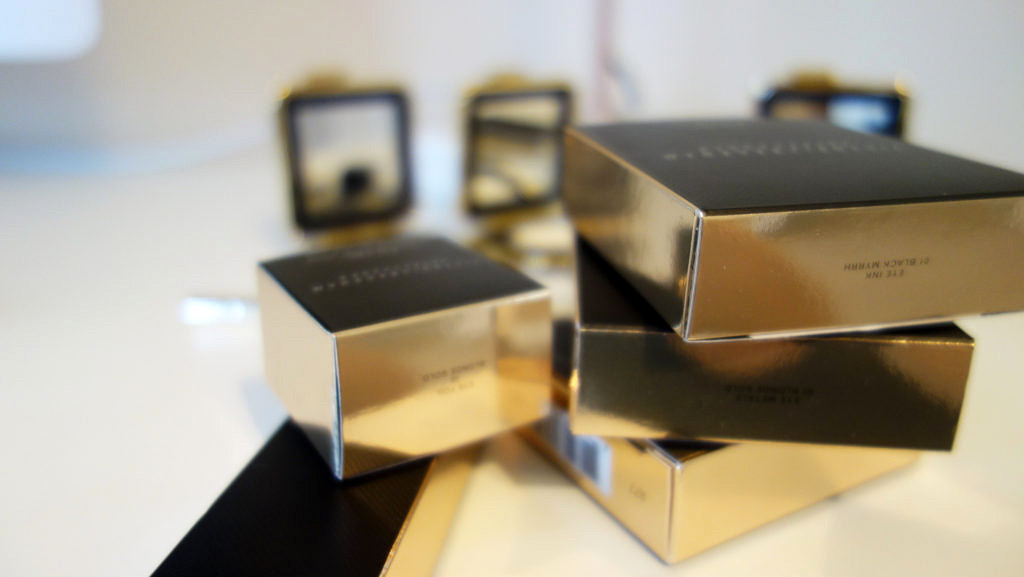 Shop my favourite products from the Victoria Beckham Collection below

*PR samples provided in this post, all opinions are my own as always!