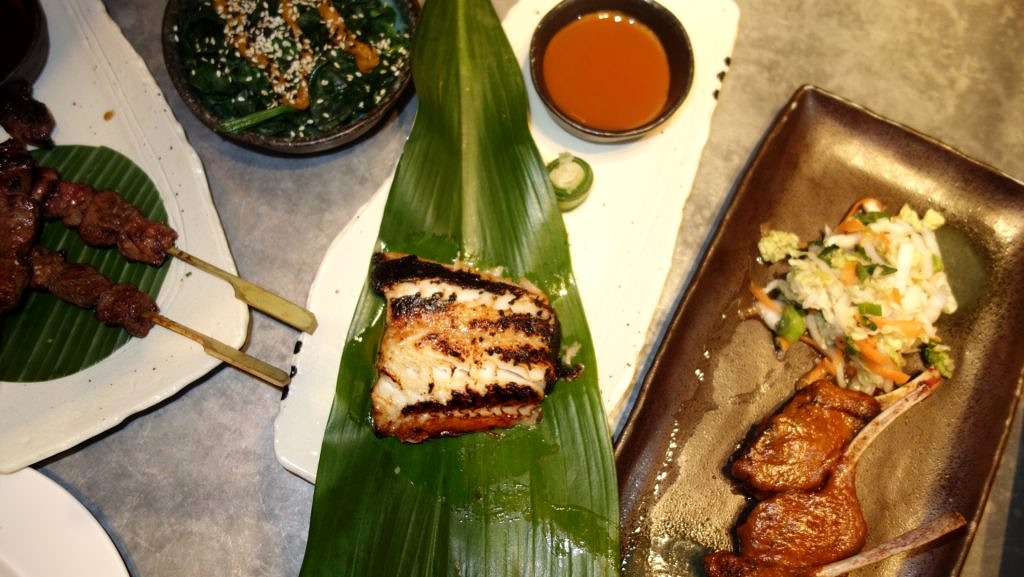 As you probably know by now eating out is one of my favourite things to do on a weekend. As soon as I heard that Australasia has extended the menu I was ready to get myself booked in! This place has the most beautiful interior design and relaxed atmosphere, the staff are so friendly and the food is excellent! Australasia is located in Spinningfields, if you're new to Manchester I would certainly take the trip to this place even if it's just for a cocktail. The menu is quite extensive, from sushi to tapas style dishes and larger plates there is plenty of choice.
To start we tried out a few of the small plates; first the mango, avocado and broccoli California roll. These were delicious and a great vegetarian option for those sushi lovers, perfect served with fresh wasabi and soy sauce.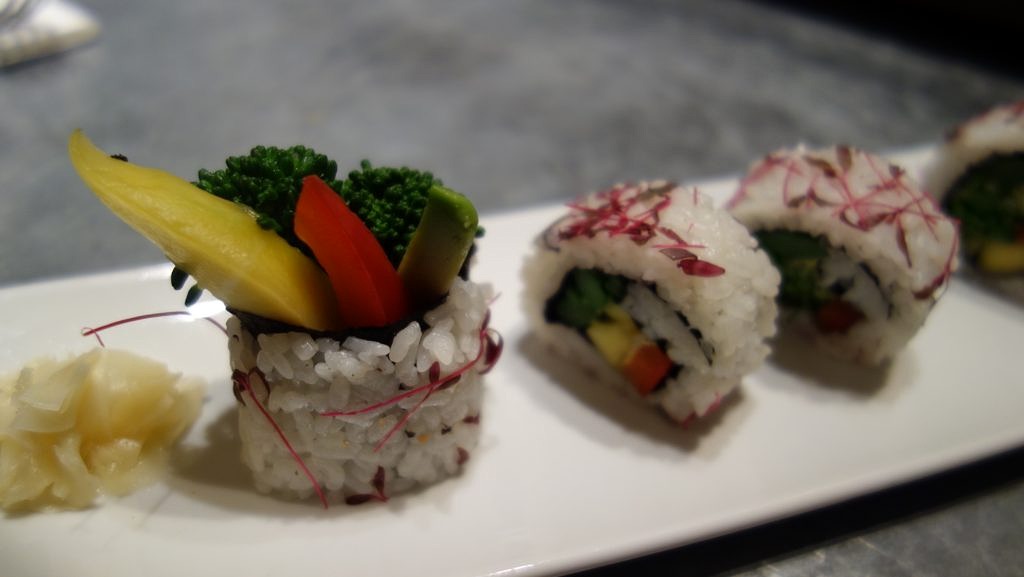 The grilled seabass fillet was packed full of flavour and such a colourful dish, cooked to perfection. It was served with mango, chilli, coriander and pomegranate creating a zingy flavour.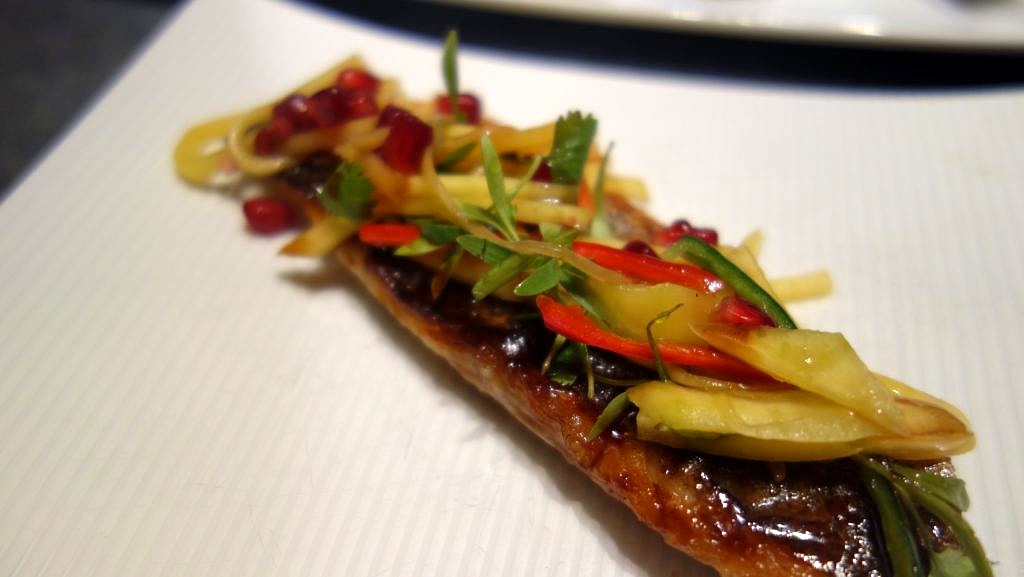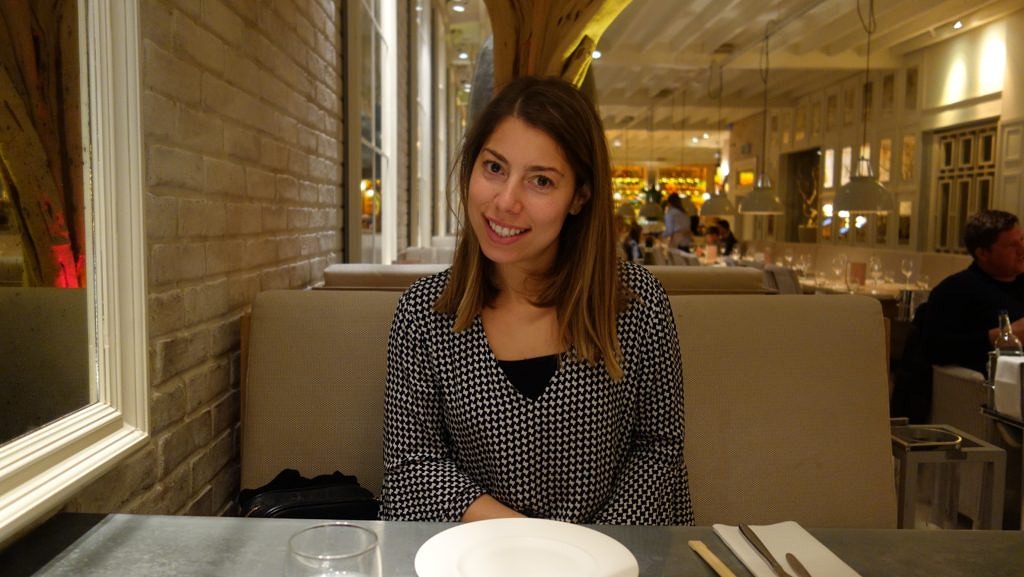 This next dish was recommended to me by a friend so I had to try it…Black cod roasted in hoba leaf served with a sweet sauce that it has been marinated in overnight. This dish tastes slightly chargrilled and just flakes apart when served. A simple looking dish with lots of flavour, if you like cod you will love this dish.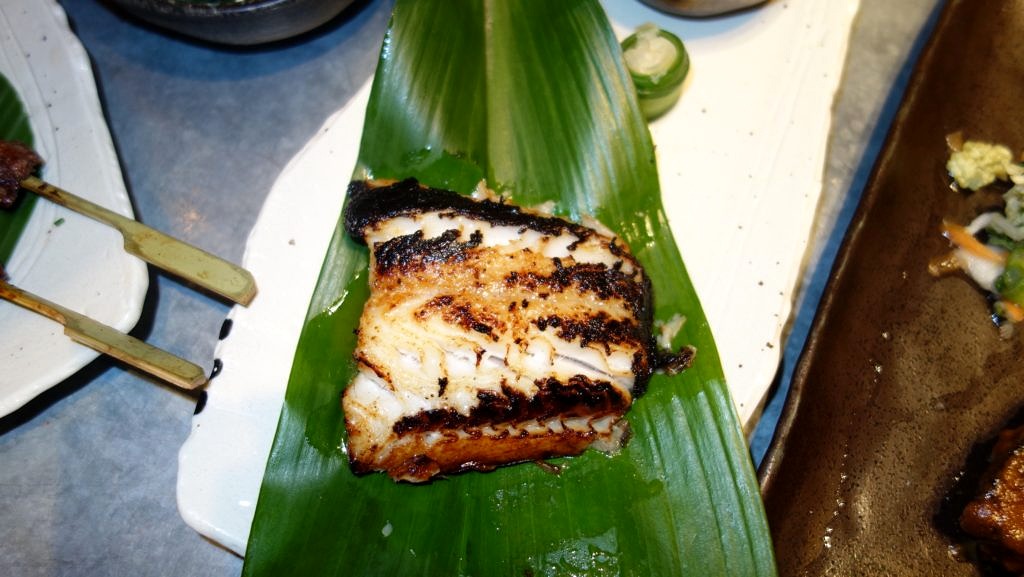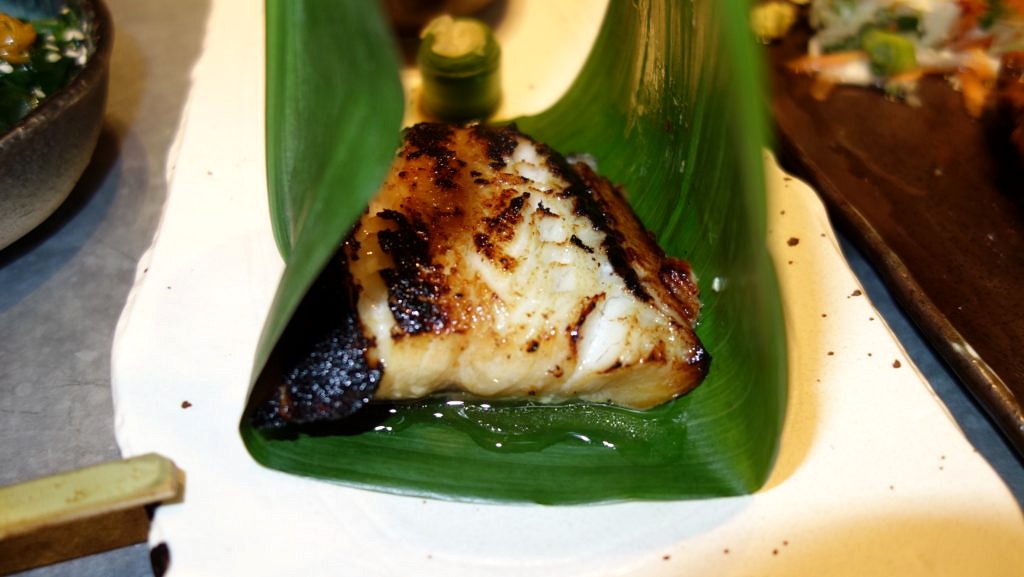 Satay spinach – a perfect side to the meal and one I will certainly make at home!
The BBQ Lamb cutlets were very tender, juicy and had lots of flavour. This was served with an asian side salad.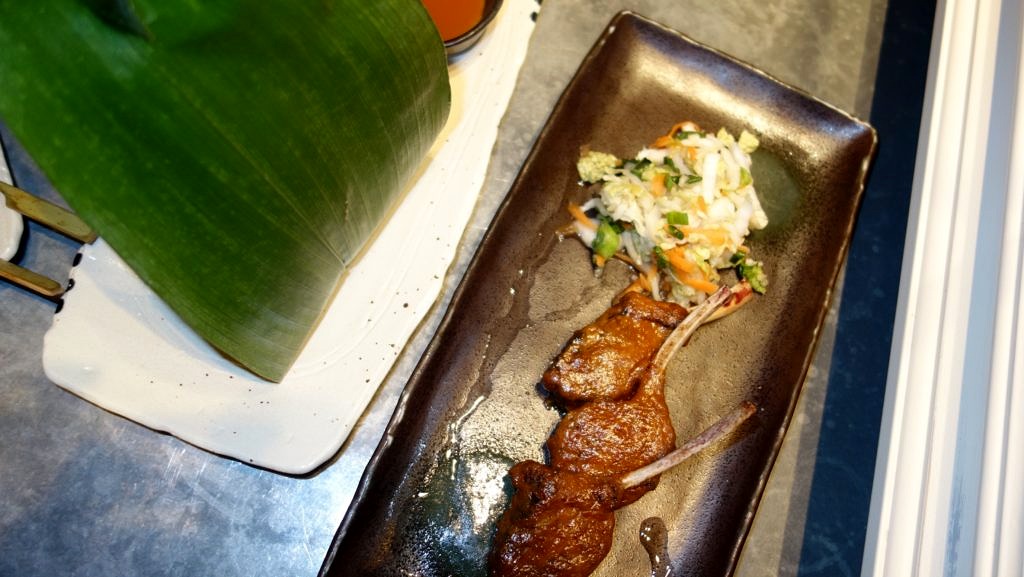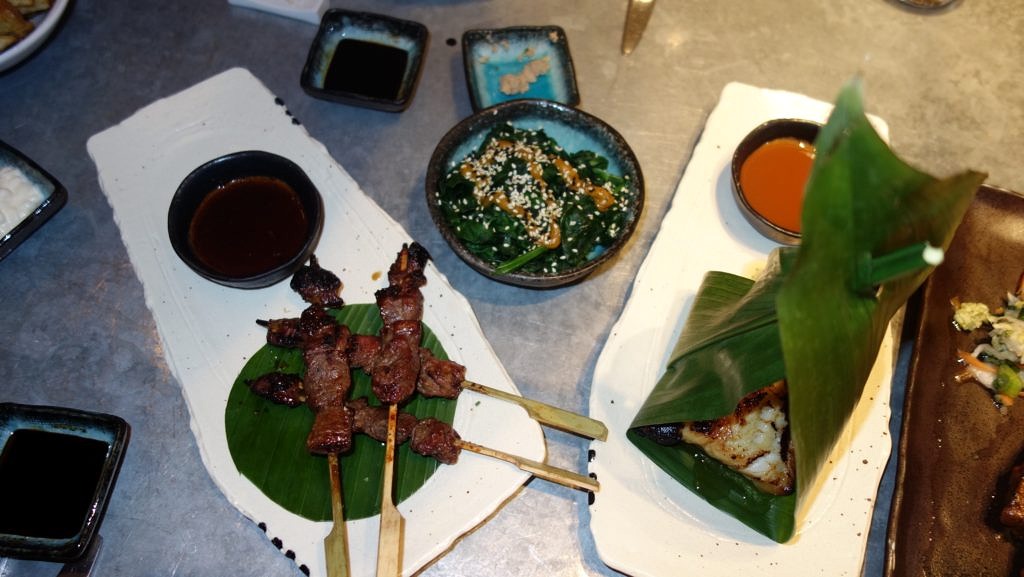 The Szechuan beef fillet skewers were tasty but not as good at the bbq lamb cutlets. The dipping sauce must have been the Szechuan flavour as this was quite hot and spicy.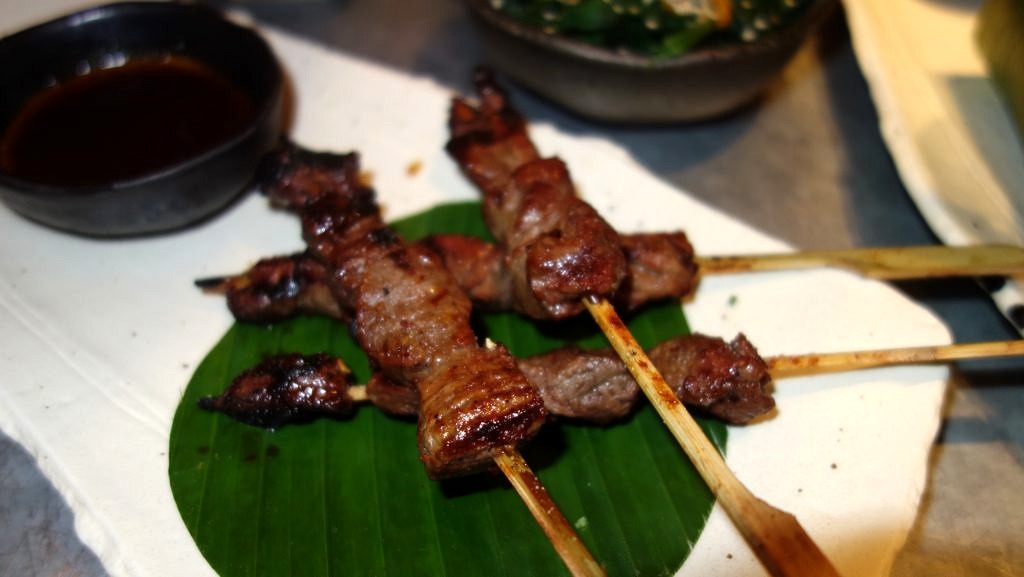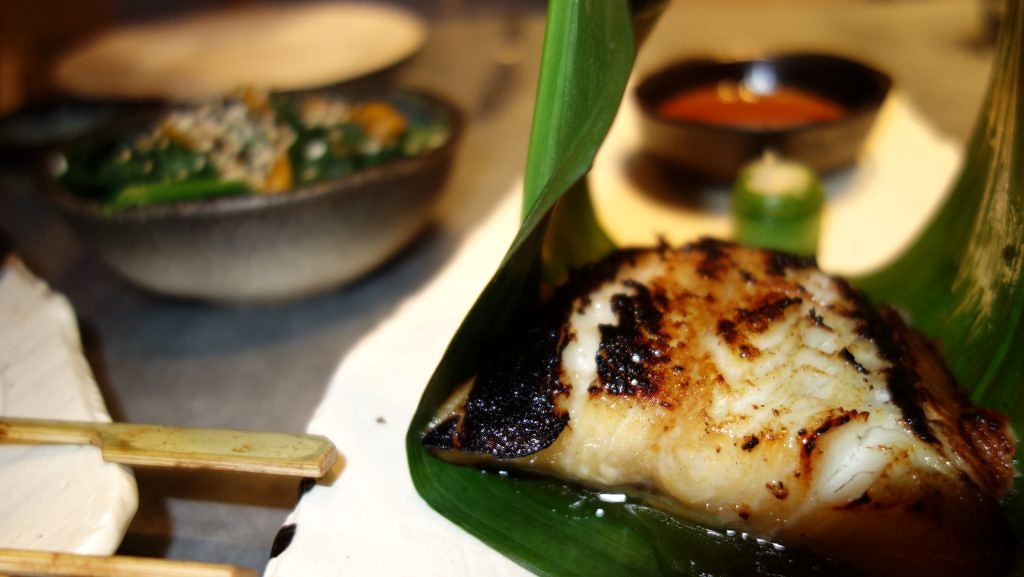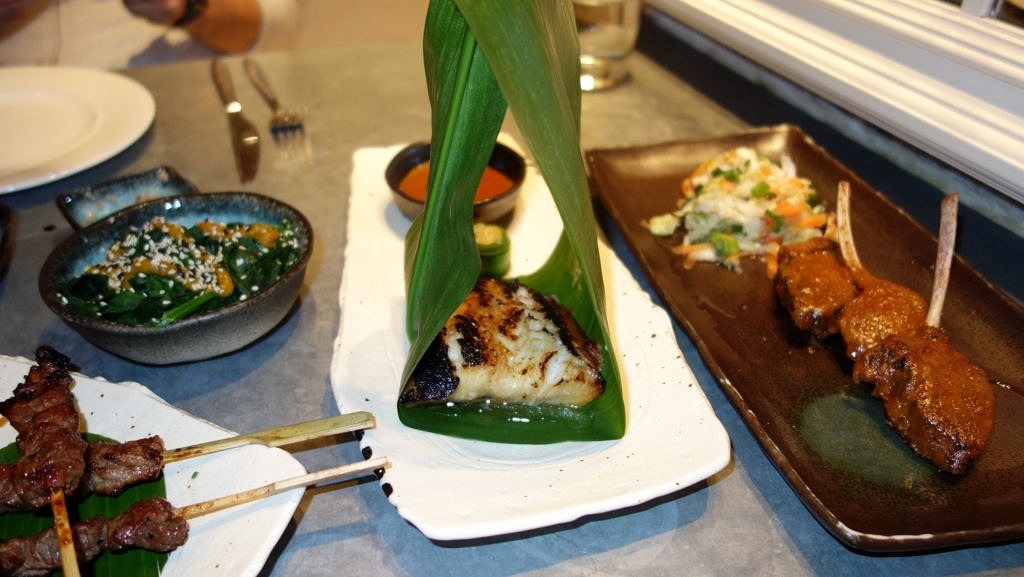 Tempura usually feels quite boring but this dish featured all different types of wild mushrooms in tempura, served with a truffle and seaweed mayo which was incredible. This was probably one of my favourite dishes, perfect as a starter or a side dish with other mains.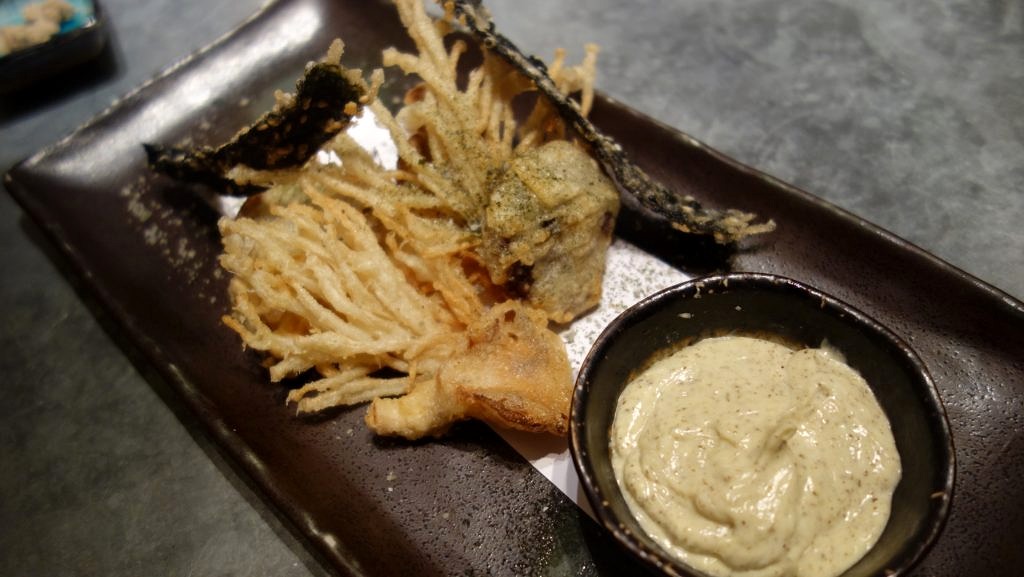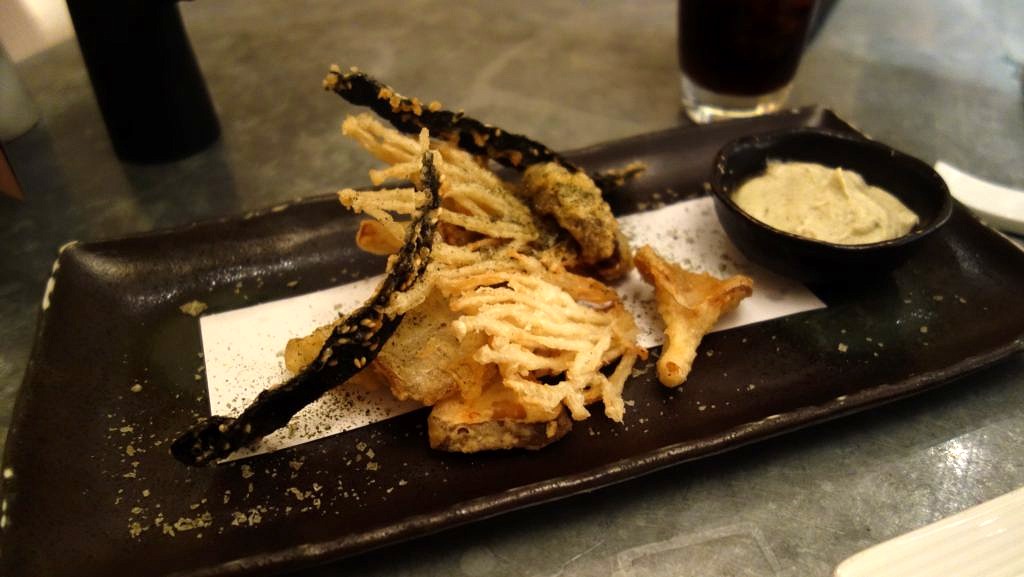 You can't visit Australasia and not try their desserts! Every single one on the menu just sounded heavenly. I decided to try the caramelised white chocolate and almond cake with passion fruit ice cream. This was served with a white chocolate and passion fruit sauce which was poured over the sheet of white chocolate to reveal the cake underneath it. I usually always go for the chocolate desserts but this was fruity and sweet at the same time, I'd definitely recommend it!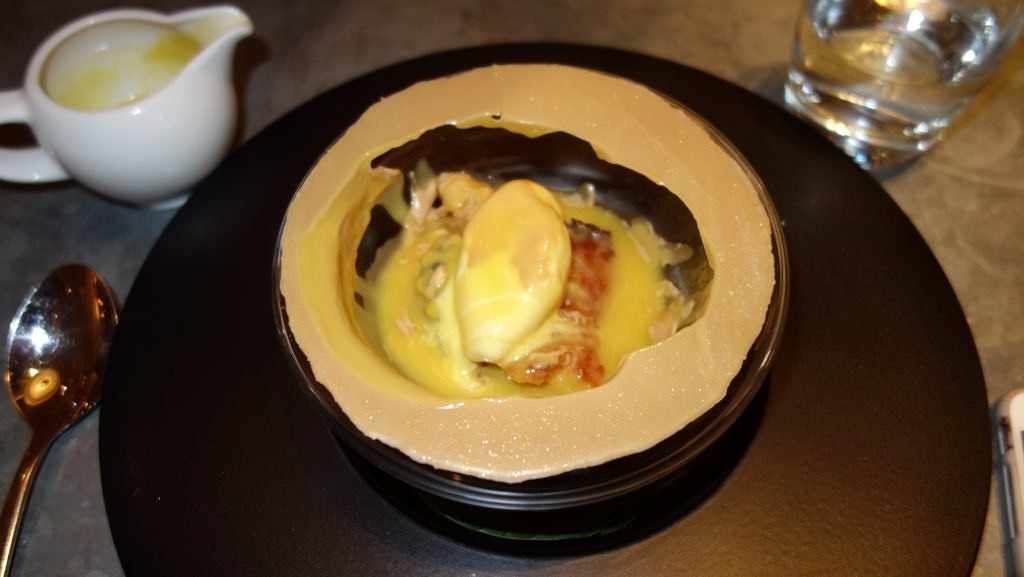 To find out more or book your table visit Australasia here.