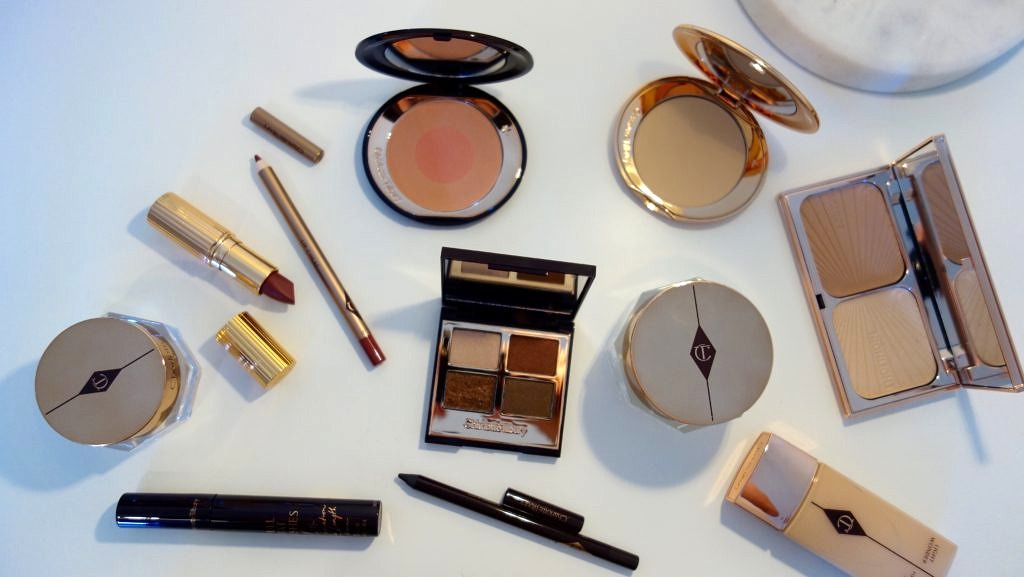 Charlotte Tilbury have recently launched a new beauty counter in Selfridges Trafford Centre and as a self confessed beauty addict I had to go along and discover it for myself! Whilst I was there I was lucky enough to have one of Charlotte's lead artist do my makeup in one of her fabulous looks, the 'Dolce Vita' which I chose for its more neutral palette. I am not a fan of such heavy makeup and usually try to stick to quite natural looks as I find it suits me better. I love everything about the Charlotte Tilbury brand from her skincare range to her cosmetics and most recently launched perfume 'Scent of a Dream'.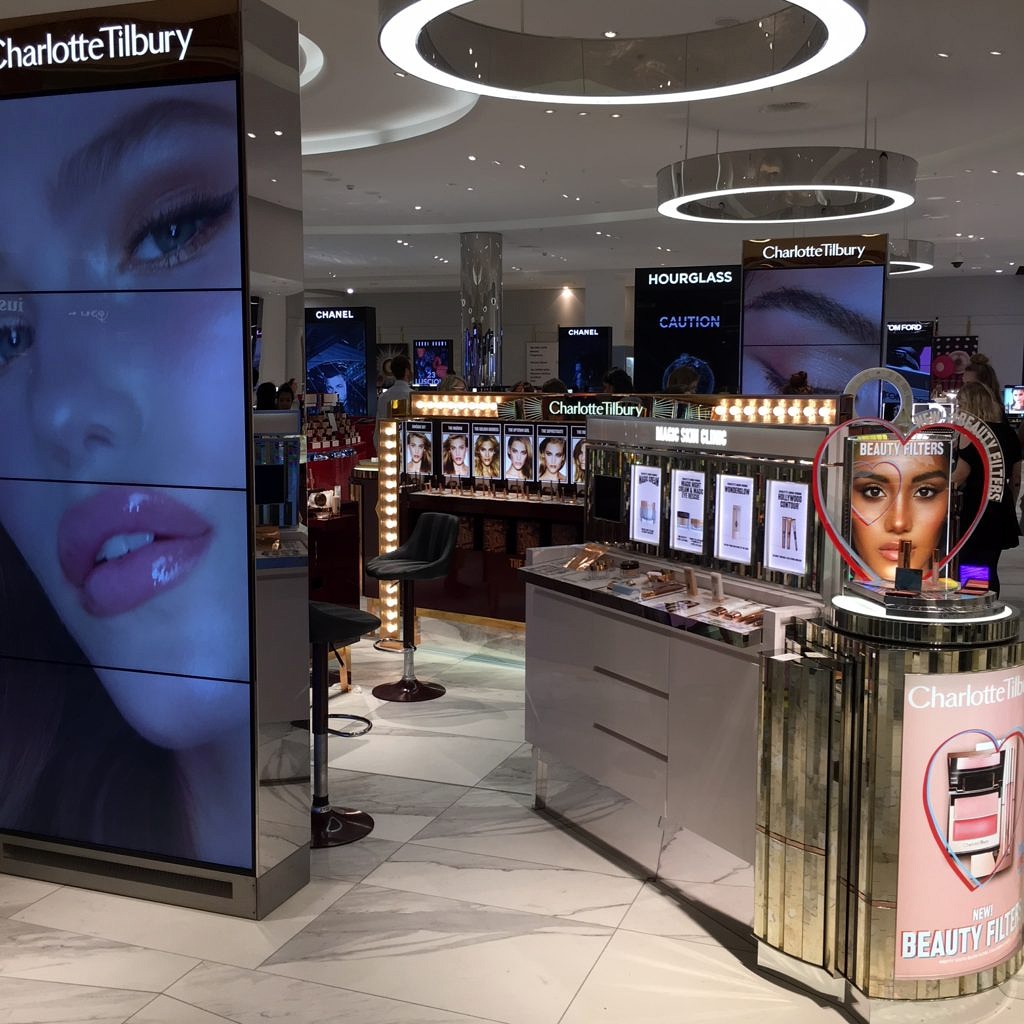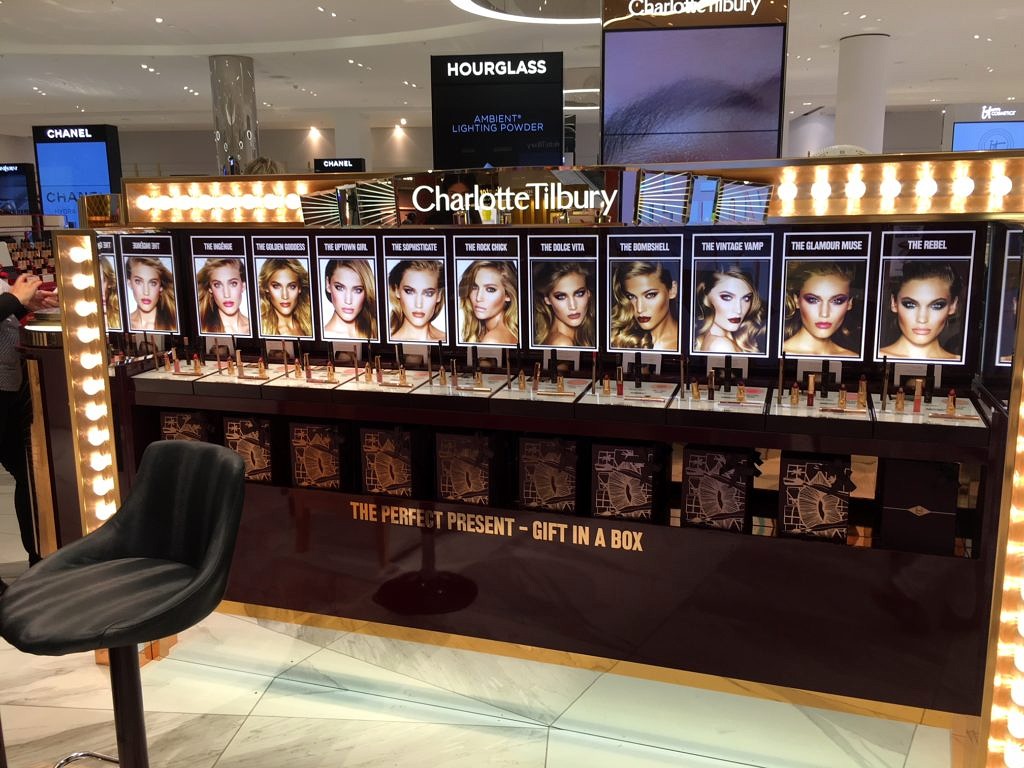 There were many products used in the look but first my skin was prepped using Charlotte's magic cream which is so rich and velvety when applied to the skin. This cream is what Charlotte uses on all the models backstage at fashion week giving them that glowy look, hence the price tag! An eye cream was also applied which I have never really worn but actually noticed the difference once my makeup was finished, it really brightened under the eye where I would usually have dark circles. I have started using this cream as part of my morning skincare routine and it does make me feel more awake.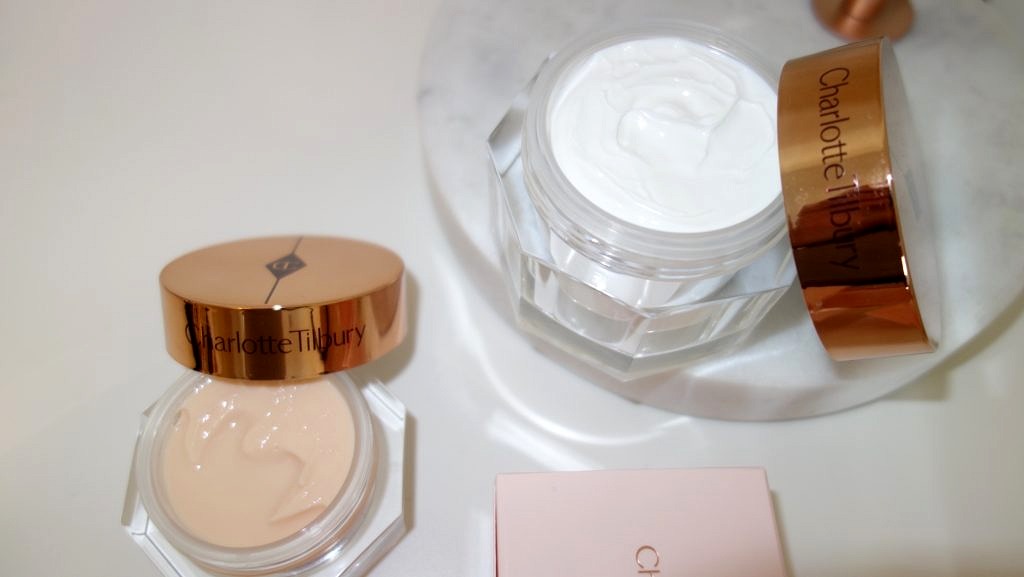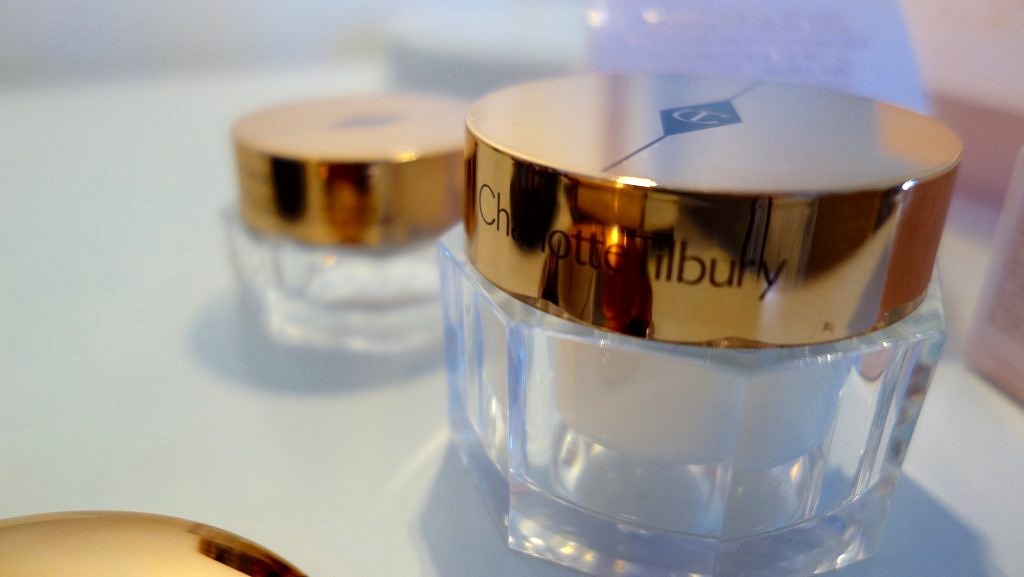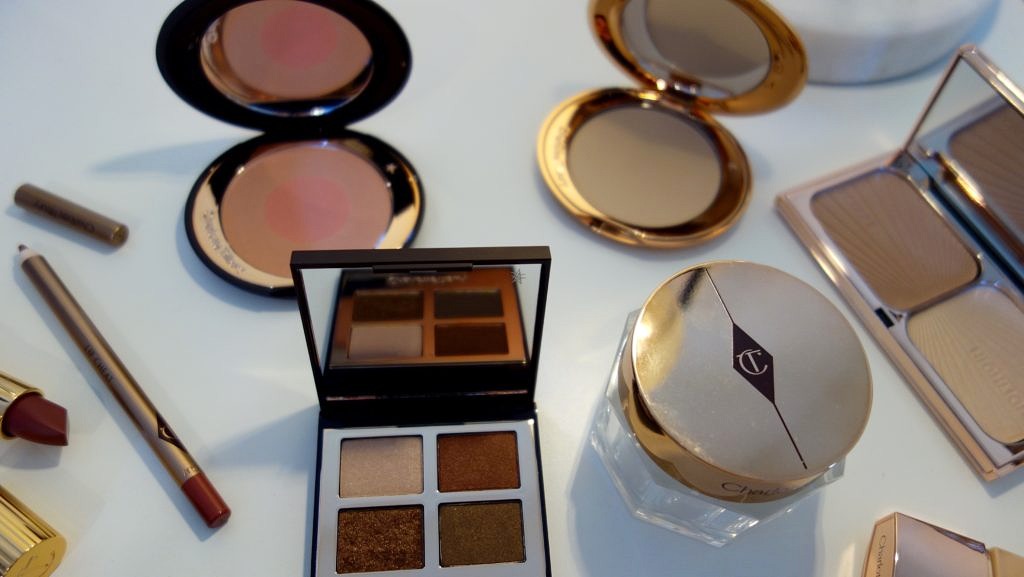 The luxury eye palette comes with four beautiful shades, from copper to khaki and gold which look amazing when blended together. I have never been a big lover of blusher but Charlotte's is so natural looking when applied that I now use it as part of my daily makeup routine. Every palette of Charlotte's comes with a large mirror encased in what feels like the ultimate luxury packaging.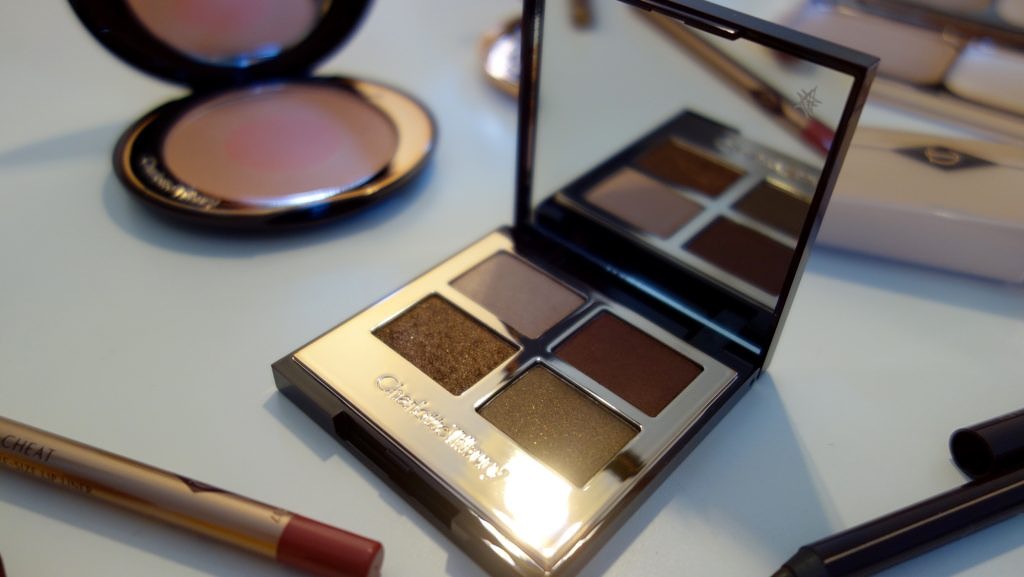 I absolutely love the light wonder foundation for its super natural coverage and moisturising properties, it made my skin look amazing! Most foundations make my skin look dry and flaky, but this one did the total opposite. The other great thing about this foundation is that it comes in a plastic container which is perfect for travelling.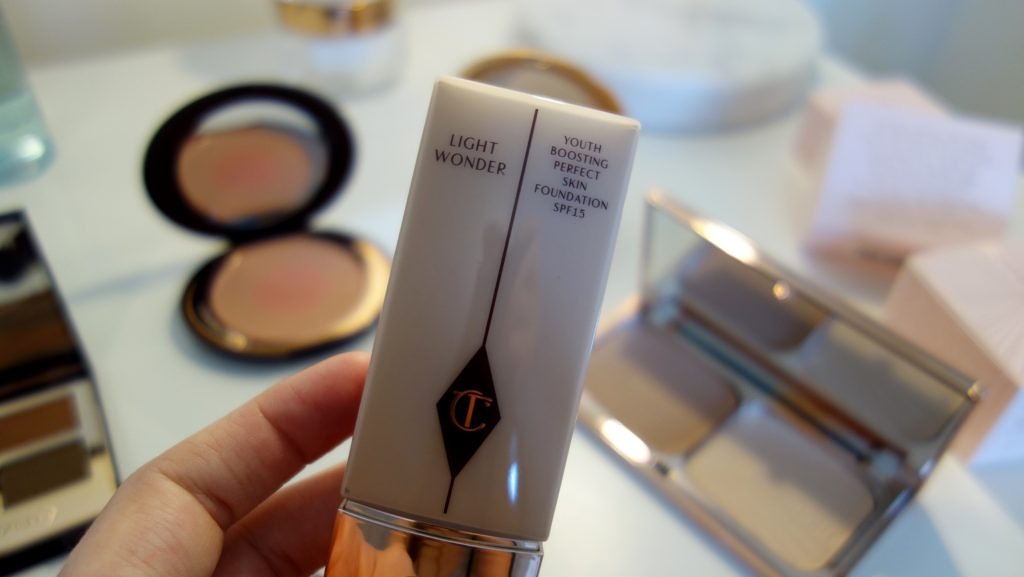 I have been searching for a good setting powder for a while until I discovered Charlotte's Flawless finish perfecting powder which creates that illusion that your skin has been airbrushed!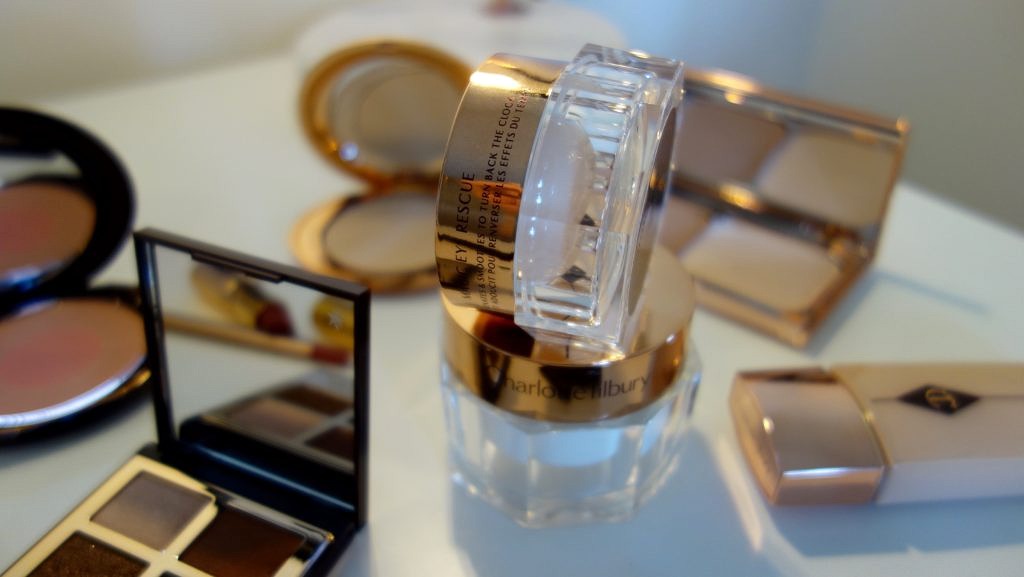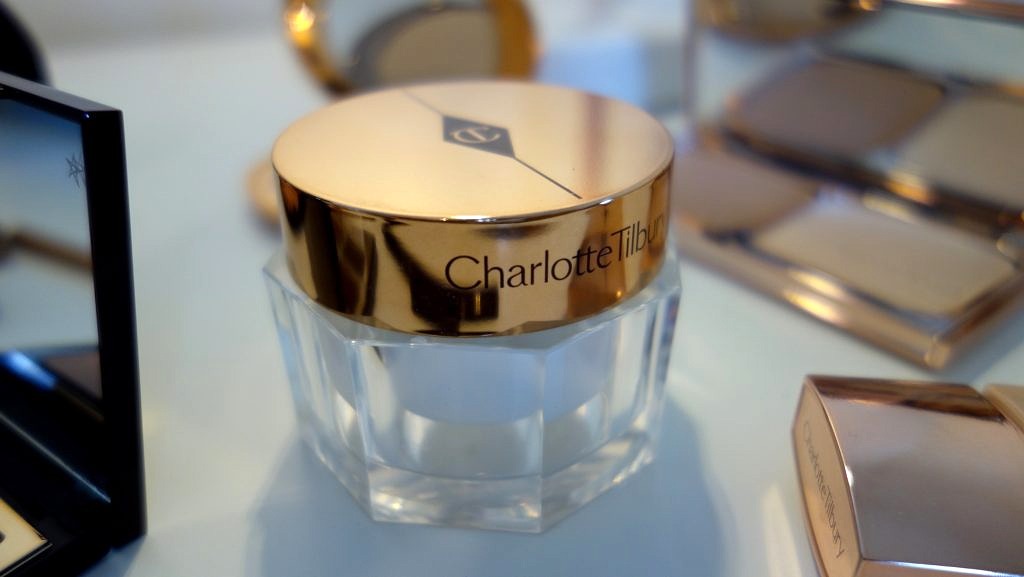 The finished look…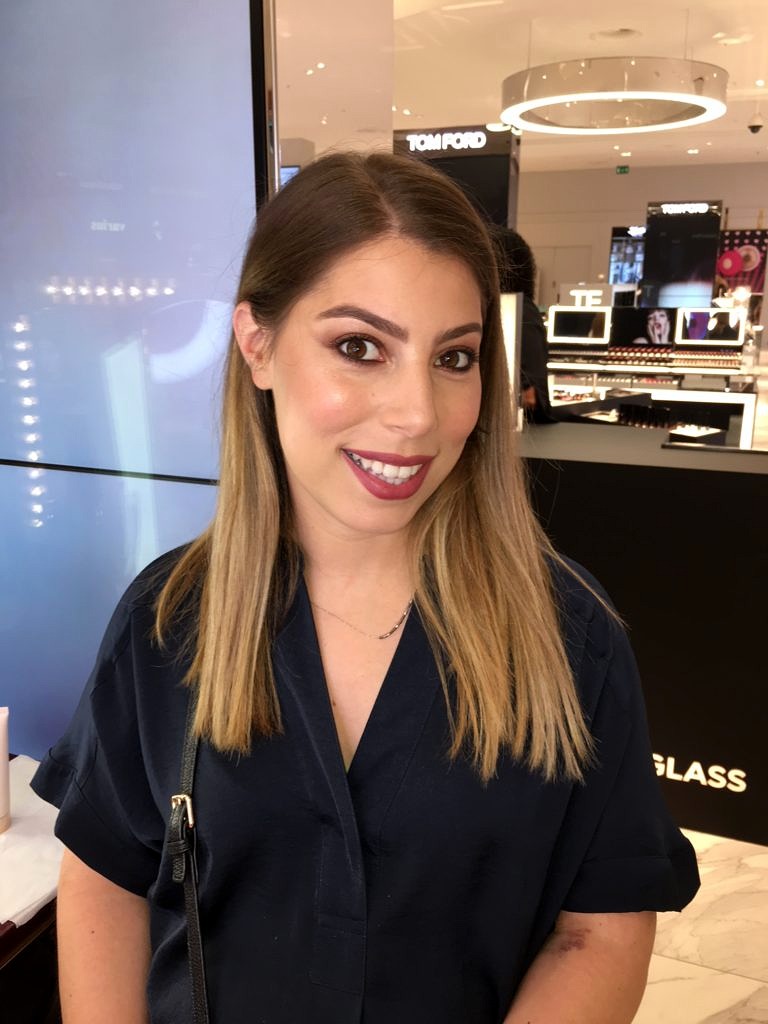 *PR samples used in this post, as always all opinions and thoughts are my own