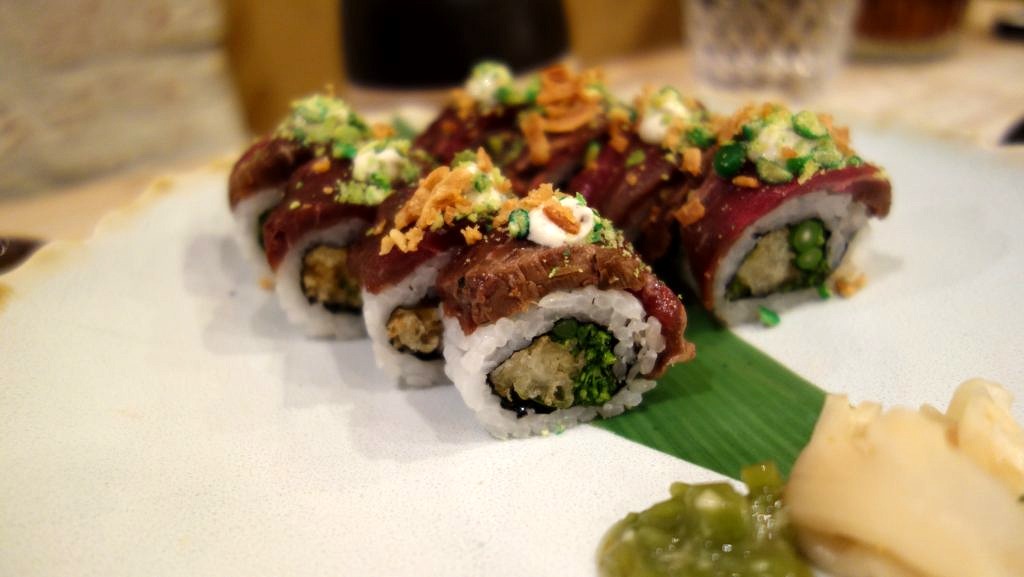 As you probably know by now if you read my blog I am a real foodie and love to try out new restaurants and dining experiences. I recently went along to Victor's, one of my favourite places in Hale, to try out their new menu. Located in the heart of Hale village and inspired by the Hamptons, this place serves everything from breakfast dishes and brunch to small plates and desserts. The interior design in the restaurant is somewhat a mix of both the indoor and outdoor with hanging wisteria, exposed brick and wooden white washed tables. The new menu has has been reduced down to include the most popular dishes from the previously very large selection that was on offer. If you prefer small sharing plates then there are lots to choose from. We began with a couple of Mediterranean/American dishes including the mushroom croquettes served with shaved black truffle, they melt in your mouth they are so delicous! Another favourite of mine is the popcorn chicken served with chipolte mayonaise.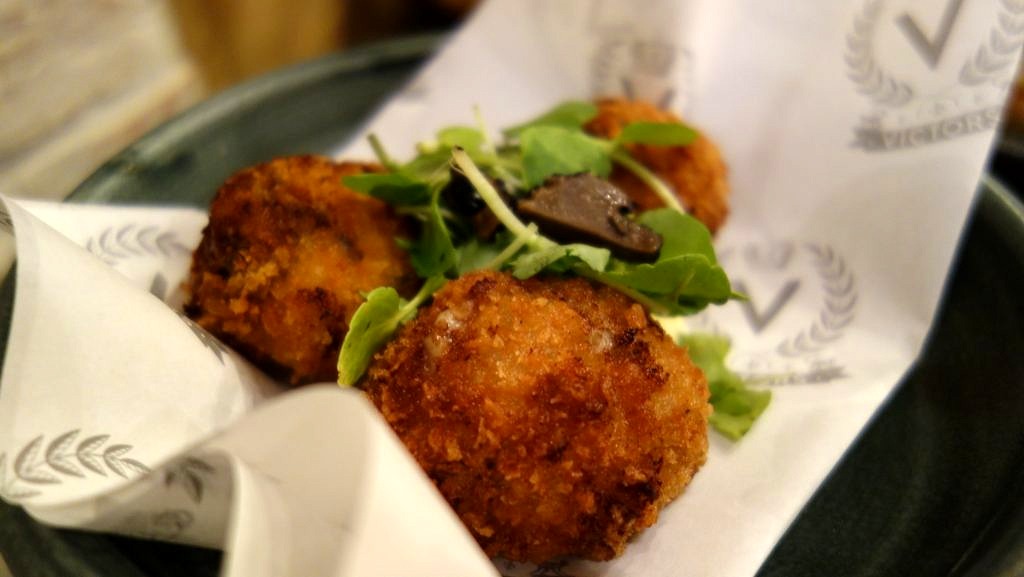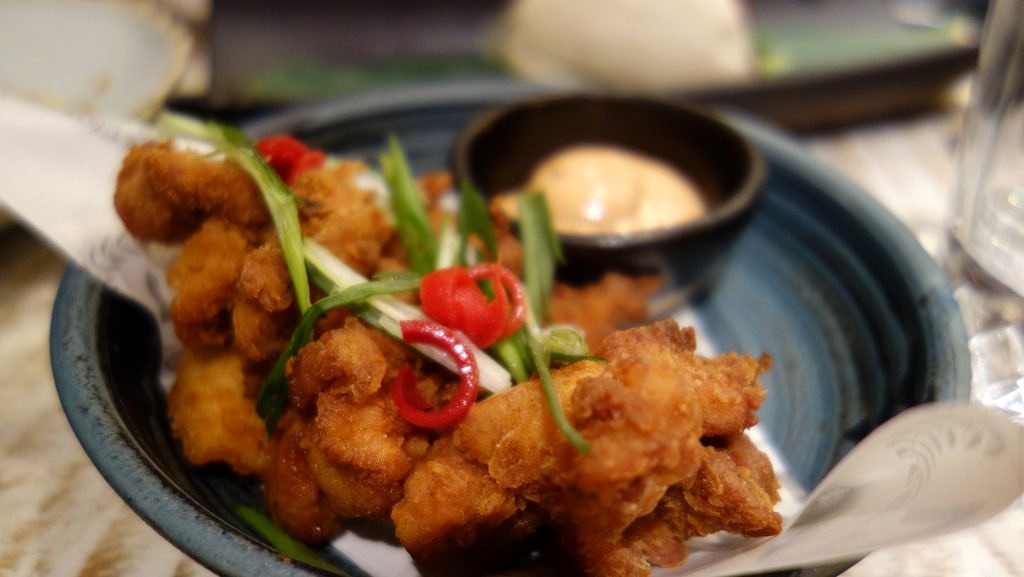 I'm a huge fan of asian inspired dished so for the second round we chose a couple of sushi dishes, the tuna tartare tacos and the smoked duck bao bun. My favourite had to be the teriyaki beef sushi rolls, they looked too good to eat! The dishes are not cheap considering they are small plates and you need about three per person but the food is excellent and nice to go on a Sunday afternoon.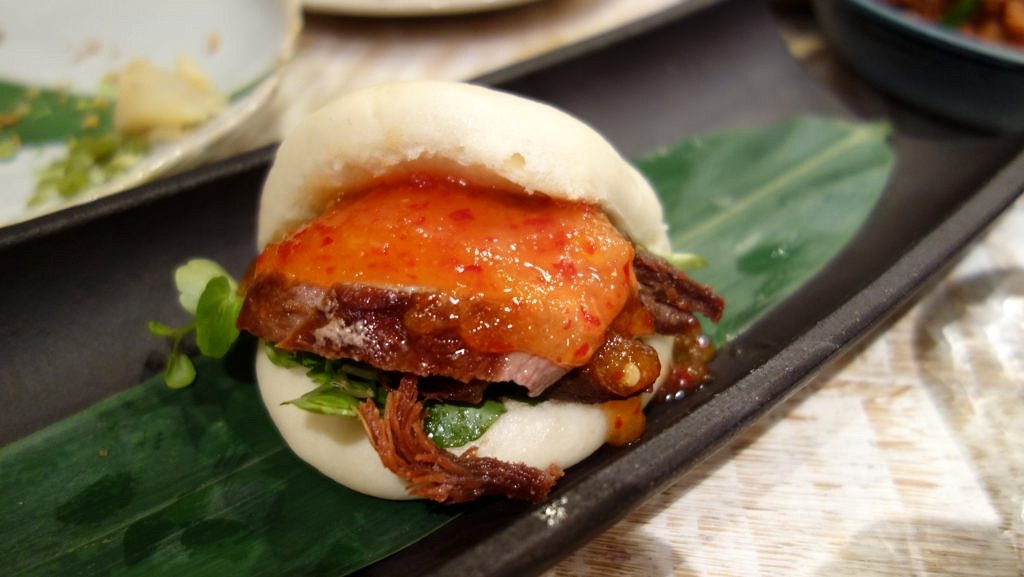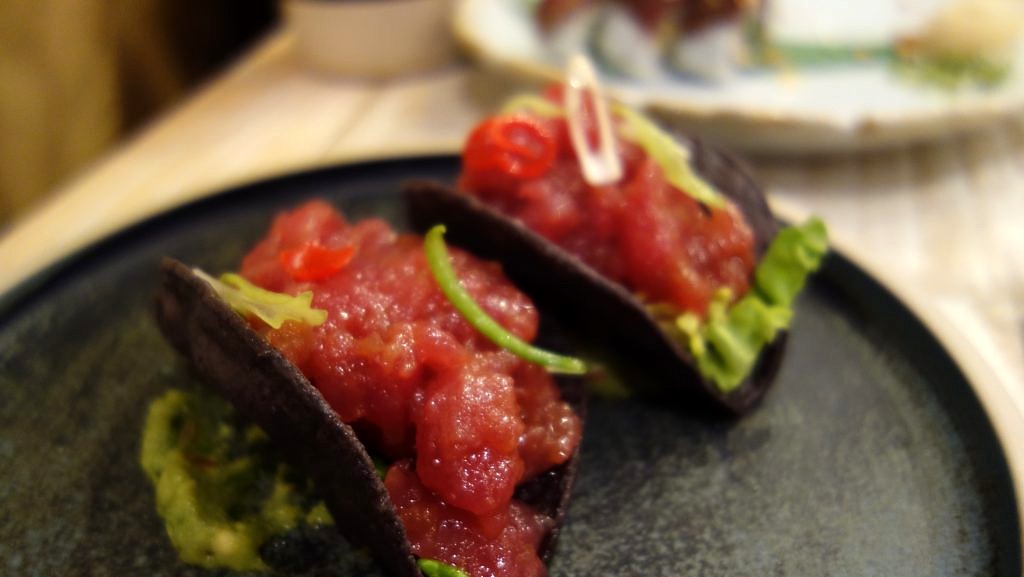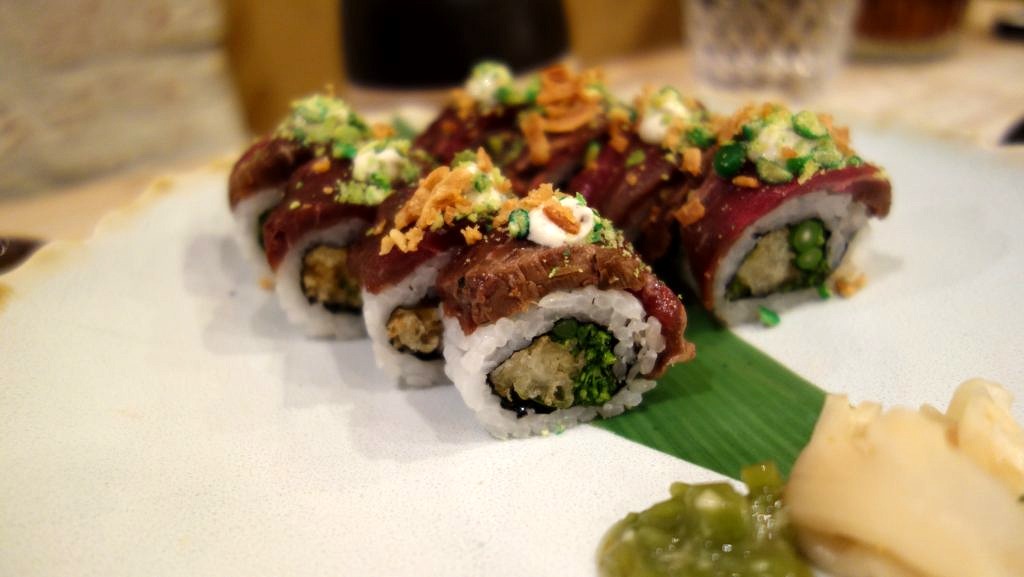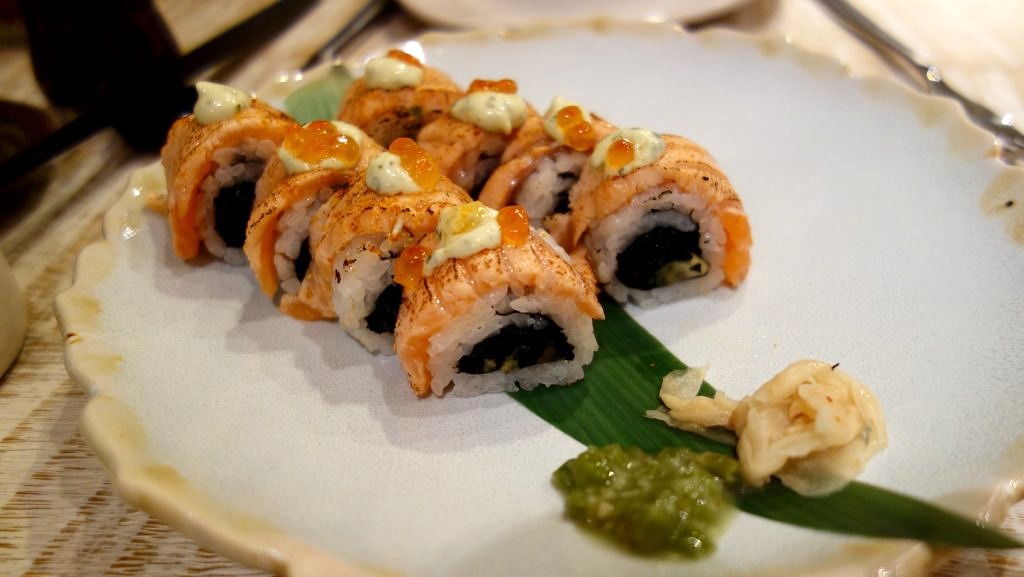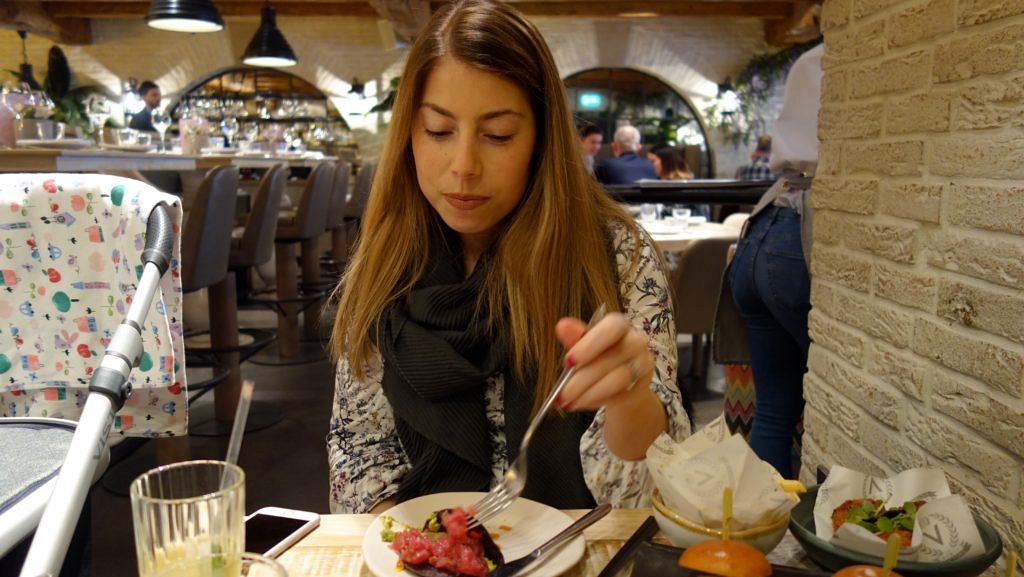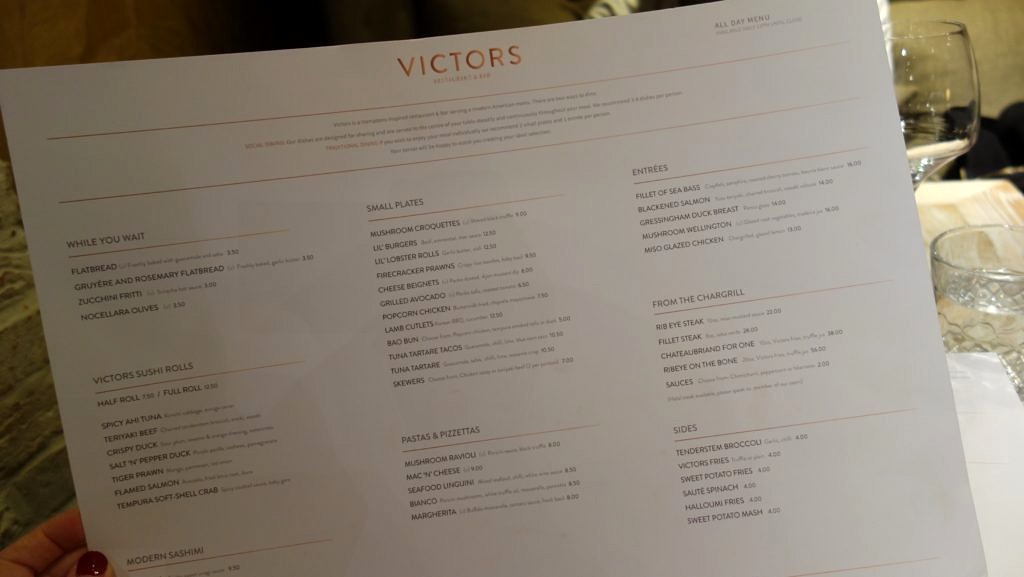 I couldn't leave without trying out the cheesecake which was served with raspberry pearls, sorbet and popping candy, this tasted so indulgent yet refreshing at the same time. If you are a fan of cheesecake I'd recommend this for dessert! I did notice that they serve a trio of desserts which include a selection from the menu which is great for sharing between a few of you.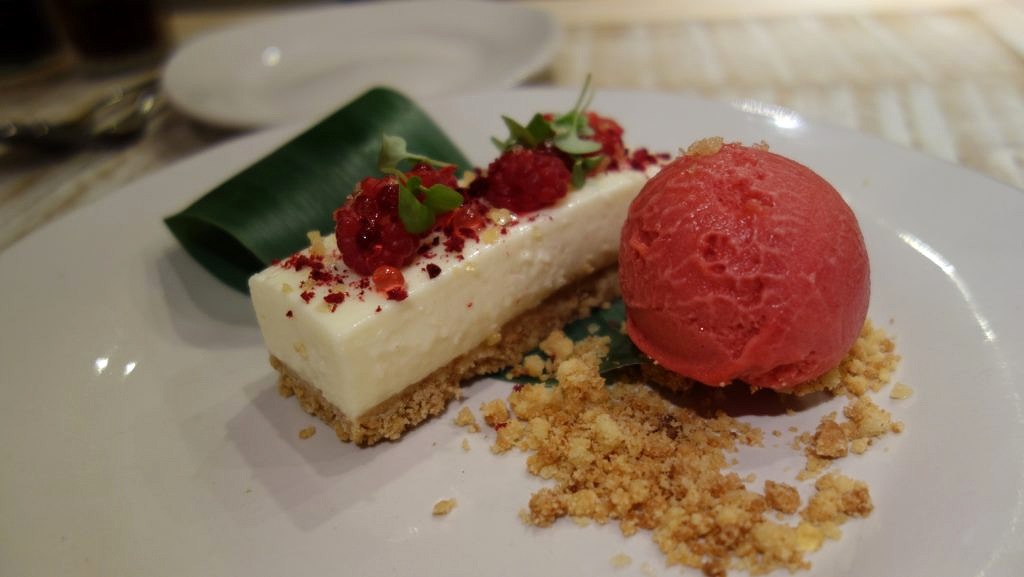 If you are thinking of trying out Victor's I'd recommend booking a table as they do get very busy on the weekends. They are also serving a festive set menu for £32.50 for 3 courses which sounds amazing so why not go for a family meal over Christmas!