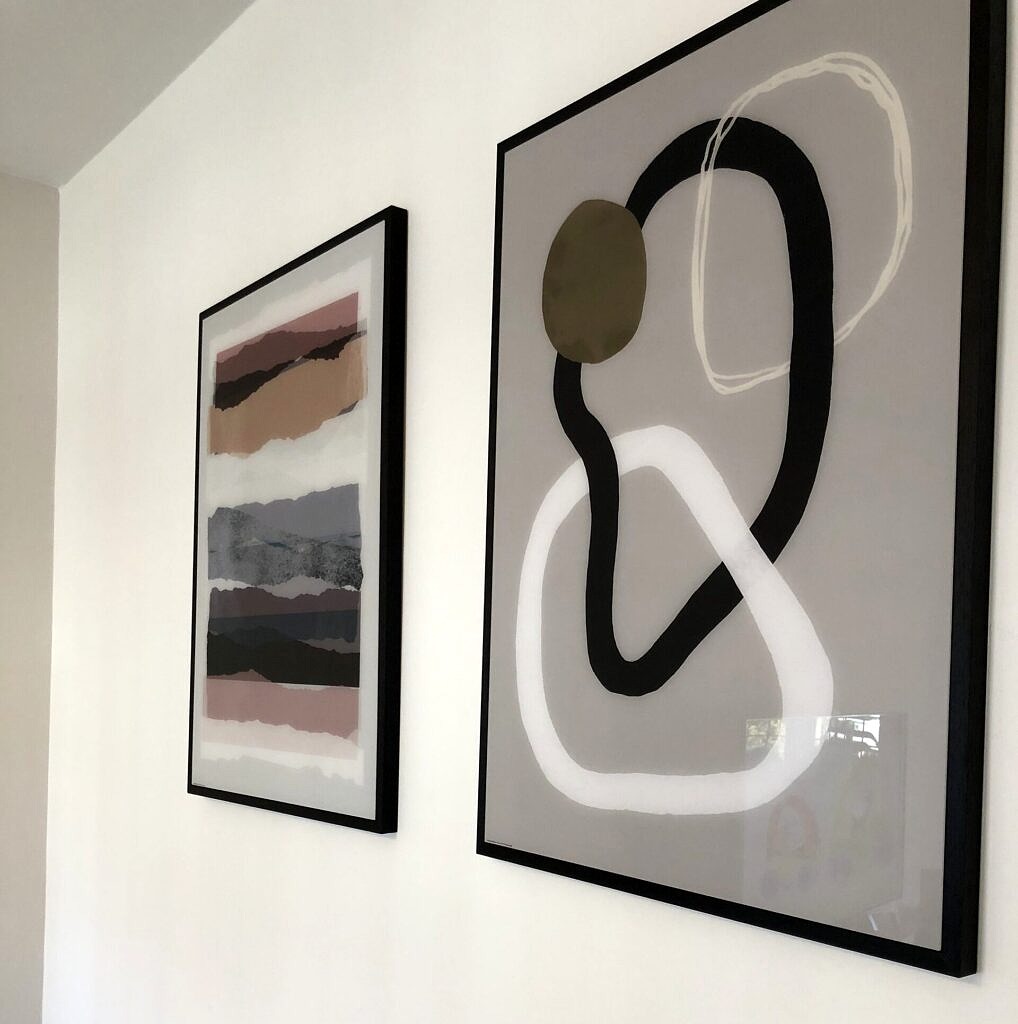 I had so much fun choosing prints for my playroom a while ago which is why I was excited to be collaborating with Posterlounge once again, this time it was for my living room. If you don't know much about Posterlounge they sell prints, photographs and illustrations from approximately 10,000 artists from all over the world! The site is categorised into themes and is easy to navigate to decide on your chosen print.
I was looking for abstract style prints with a little colour to give my living room some personality when I discovered artist Mareike Böhmer! Her designs have a Scandinavian style to them and focuses on special textures and geometries. I decided to go for these three designs as gallery print all in the same size (50cm x 70cm) and finished in a classic black frame. You can choose to have your designs printed on different materials but I think the gallery prints look really premium which is why I went for them.

The prints were really simple to hang on the wall as they came with brackets already fitted to the back of the frames. All you need is a tape measure, hammer, a couple of wall nails and a spirit level and you are good to go!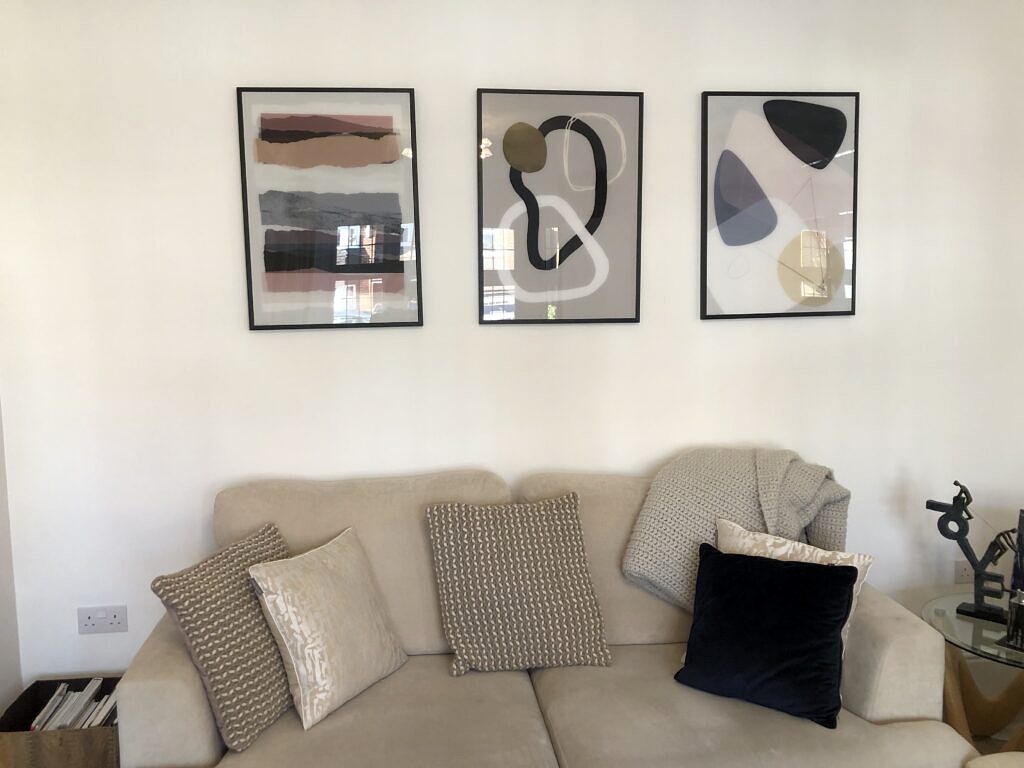 To receive 15% off your order with Posterlounge use code ABIGAIL15 at posterlounge.co.uk valid until 11.05.21
*Posterlounge kindly gifted these prints to me in exchange for a review, as always opinions are my own.