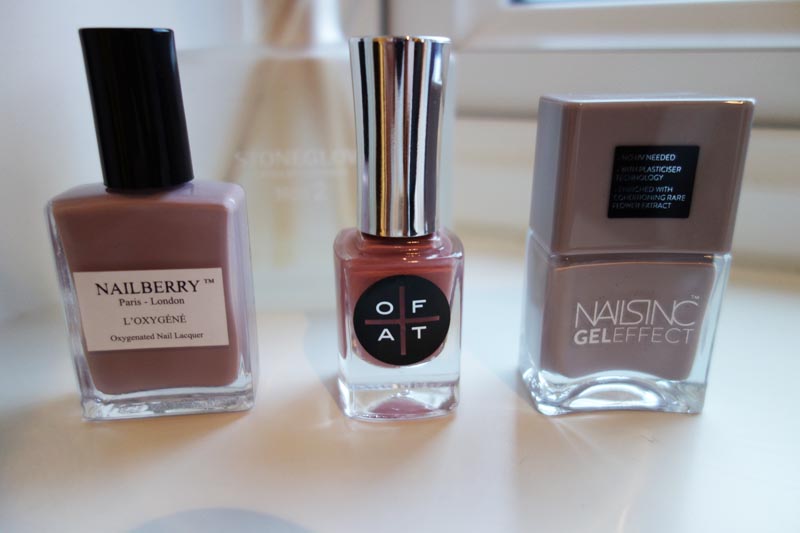 I have been trying out lots of different nail polishes recently and these three are my favourite. Generally I like to go for neutral shades as they go with everything and I don't have to worry about what outfit I am wearing. The Nails Inc Gel Effect polish gives a high gloss finish without using a UV lamp. It is certainly more shiny than a normal polish but not as glossy as a gel polish. The brush is wider than normal making it easier to apply in less strokes. I didn't experience any chipping in the first week and the polish kept its shine which gave me confidence in trying out the other shades.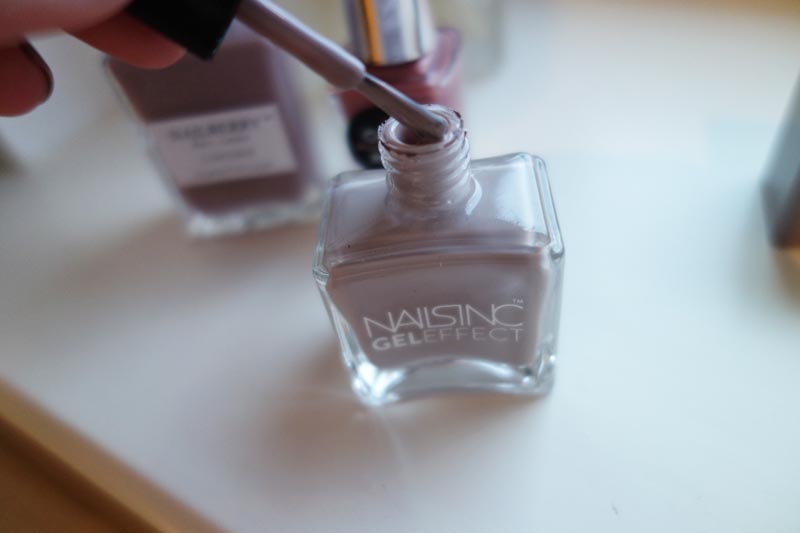 Nails Inc Gel Effect polish in Cream – Available online at £15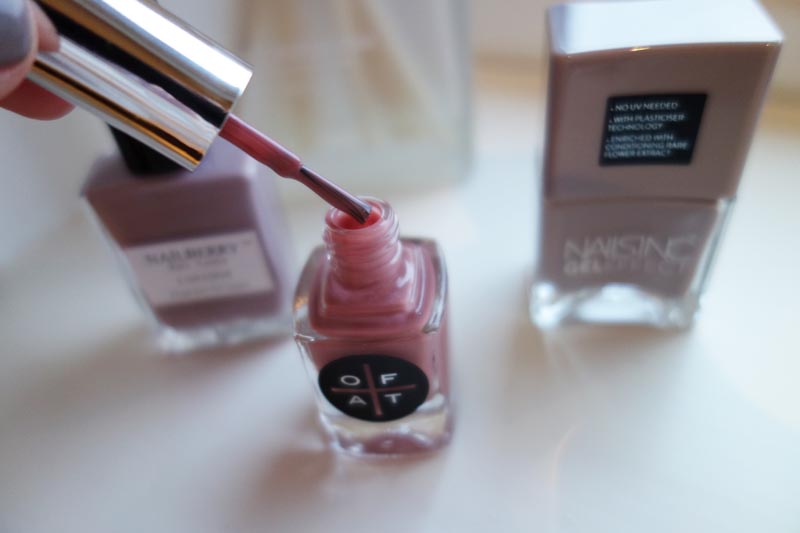 OFAT Nail polish in Osaka – Available online at £16
You will see from my experience at the champagne nail bar at Harvey Nichols that Only Fingers & Toes are a luxury nail brand that is committed to offering nail colour that is kind to the body without compromising on durability or quality. This polish seems richer in colour than the others even after the first coat. I always use two coats to give a solid finish but with this one you probably don't need more than one. All the polishes come in a beautiful textured black and orange box, making the perfect gift!
                                                                              Nailberry Nail polish in Mystere – Available online at £14.50
If you suffer from weak, brittle nails then Nailberry L'Oxygéné Collection is the perfect product for you. The brand have created a nail polish which allows air and moisture to pass through the polish resulting in healthier nails. The polish is easy to apply and has a shiny smooth finish, it is an honest product and does what it says on the bottle which is why I like it.

Does anyone have any other recommendations for great nail polishes?