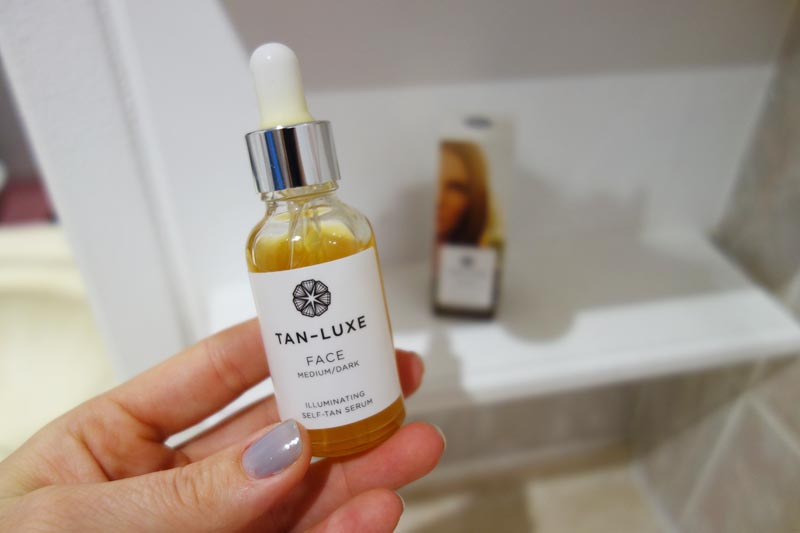 I have tried out many self tanning products over the years and this is the only one that has delivered what it promises. This Tan Luxe Illuminating Self-Tan Serum is something quite unique compared to the traditional fake tans I have used over the years. Described as the world's first complexion enhancing, made to measure, self tan serum, this product is mixed with your daily moisturiser to create a natural looking golden glow in just a few hours. With an odorless technology, your skin is left with a delicate floral fragrance, making it much more pleasant than smelling of biscuits! The clever pipette style applicator allows the product to go a long way as you only need a few drops of the serum with your moisturiser and your good to go.
Packed full of skin boosting ingredients including raspberry seed oil, aloe vera and vitamins B & C, this product is multifunctional and doesn't feel as though it is clogging up your pores. Priced at £35 for 30ml it's certainly not cheap but a little does go a long way. This product is available in two shades, light to medium and medium to dark.
What's your favourite tanning product?