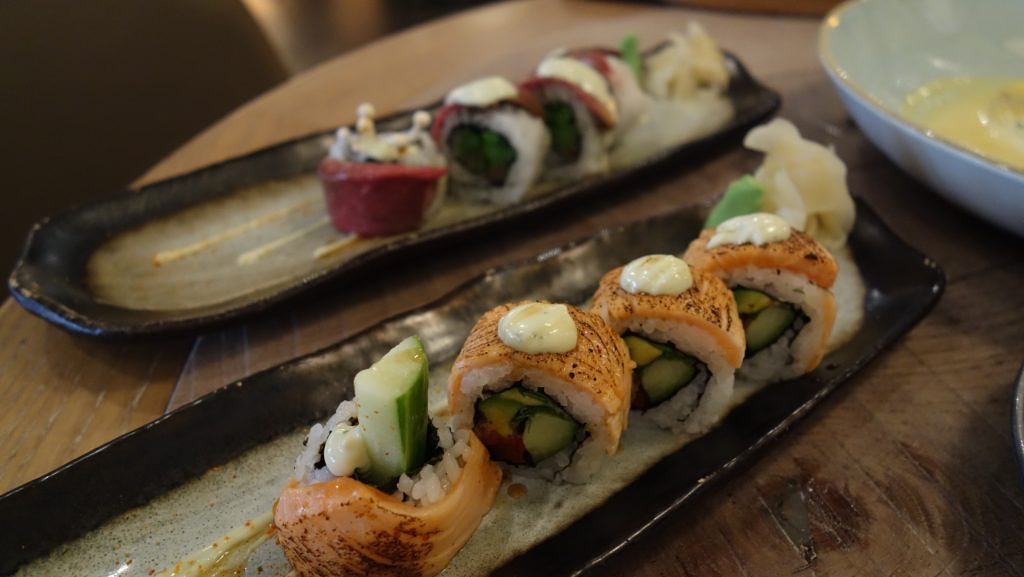 Since I moved back to Manchester there has been so many new restaurant openings that I can't keep up with them. Victor's in Hale is one that I been meaning to try for a while as I am on a mission to find the best restaurants in Manchester! I have tried out quite a few of the restaurants in Hale but haven't found anywhere that I would be rushing back to. Victor's is certainly different and offers an American version of international cuisine with a varied menu including small plates and sushi to Sunday roast and classic British dishes, reading the menu is enough to make your mouth water! The restaurant has the most beautiful interior from whitewashed brick walls, plush leather chairs and pale wooden tables, described as a relaxed eatery but more like a fine dining atmosphere!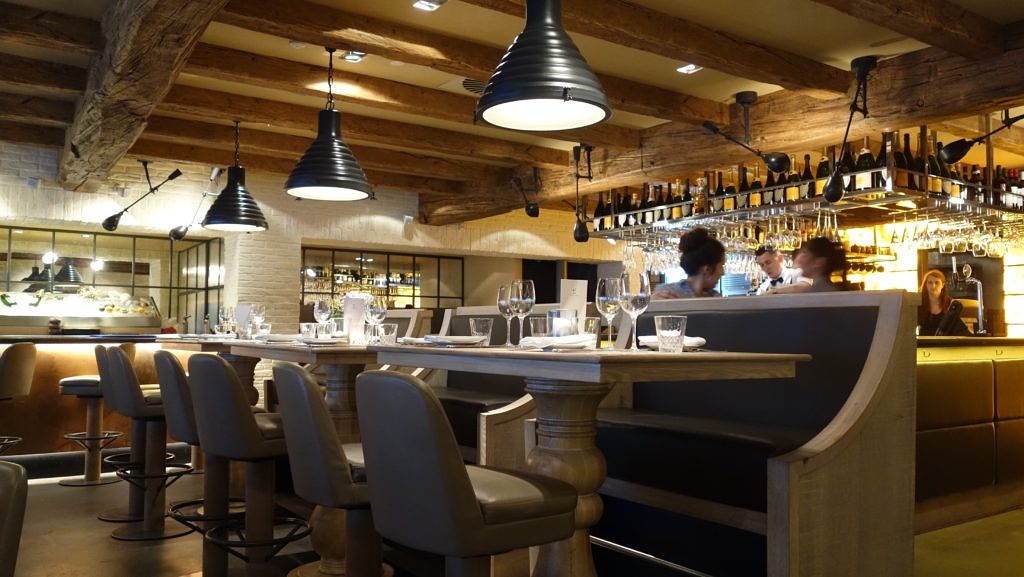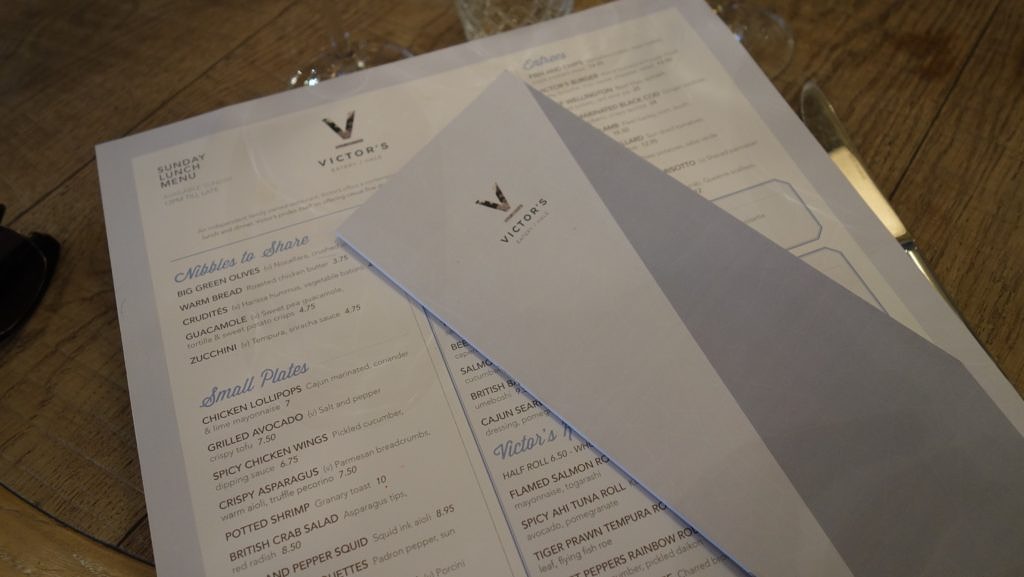 Now onto the food..everything on the menu sounded so good so in order to help us decide what to try we just chose a selection of the small plates and a couple of the sushi rolls which I had heard are amazing. These mini burgers (£12) tasted so delicious, made from wagu beef, topped with cheddar, mac sauce and brioche, these were serious bites of heaven! I am totally obsessed with avocado so I had to try the grilled avo and tofu dish (£7.50) which was delicious. The chicken lollipops (£7) were another favourite on the small plates menu, the lime mayonaise was the perfect combination to these little cajun marinated chicken bites.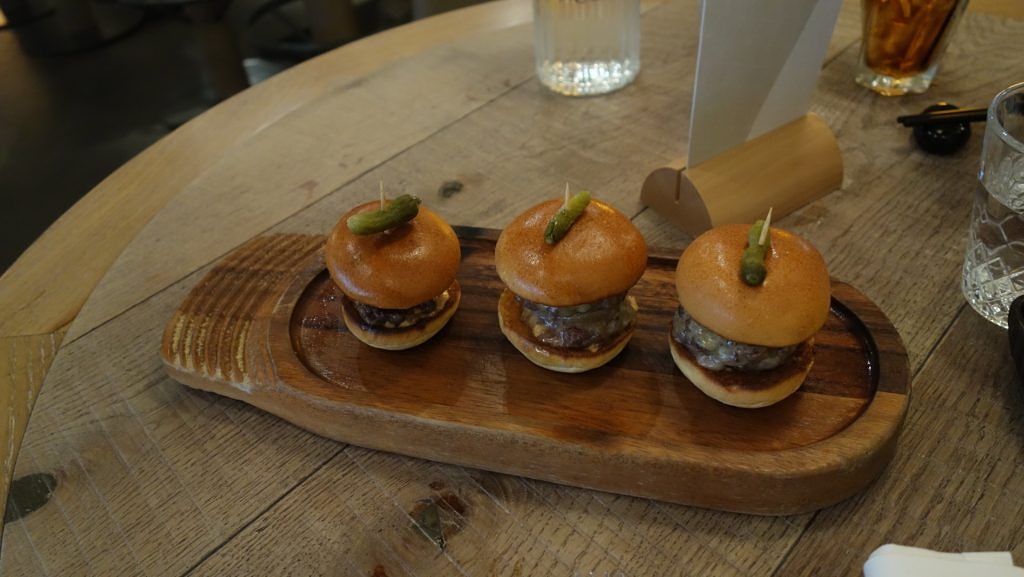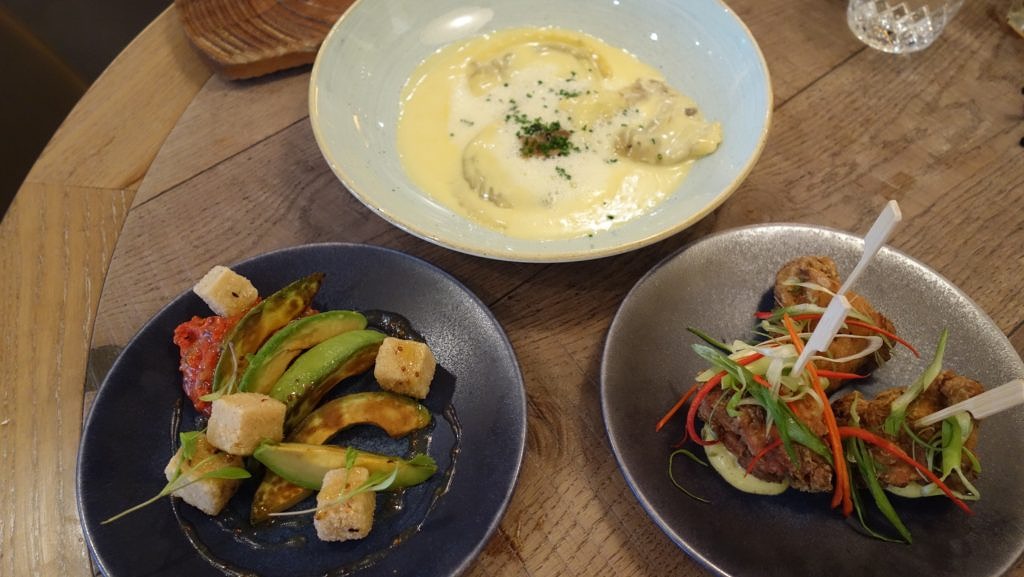 The sushi dishes we chose included the flamed salmon roll, seared teriyaki beef and the salt and pepper black cod roll, all priced at £6.50 for 4 pieces. Victor's have their very own sushi chef which is why they were probably the most perfectly presented dish on the menu and the best sushi I have ever had. All the food tasted extremely fresh and tasty.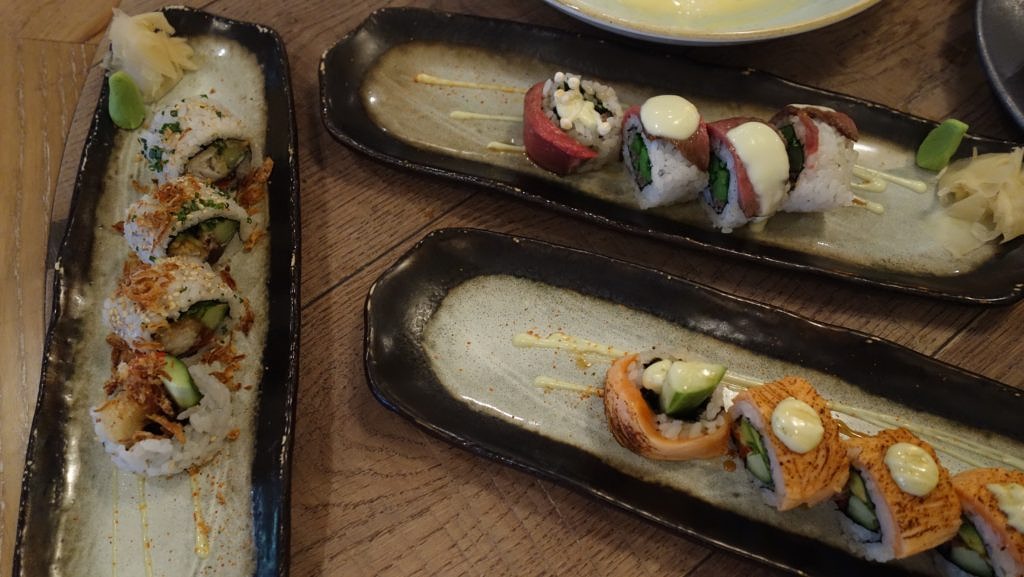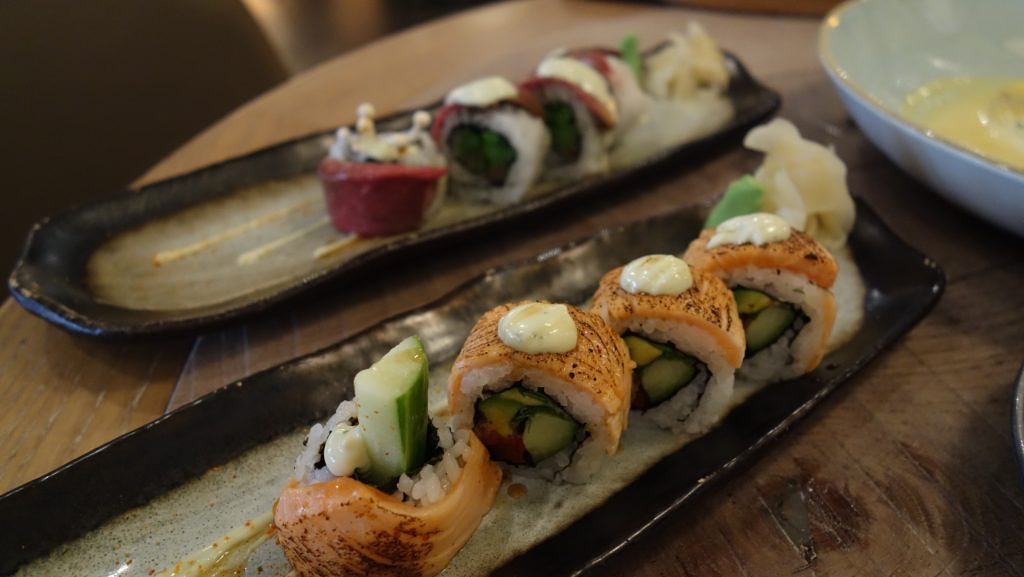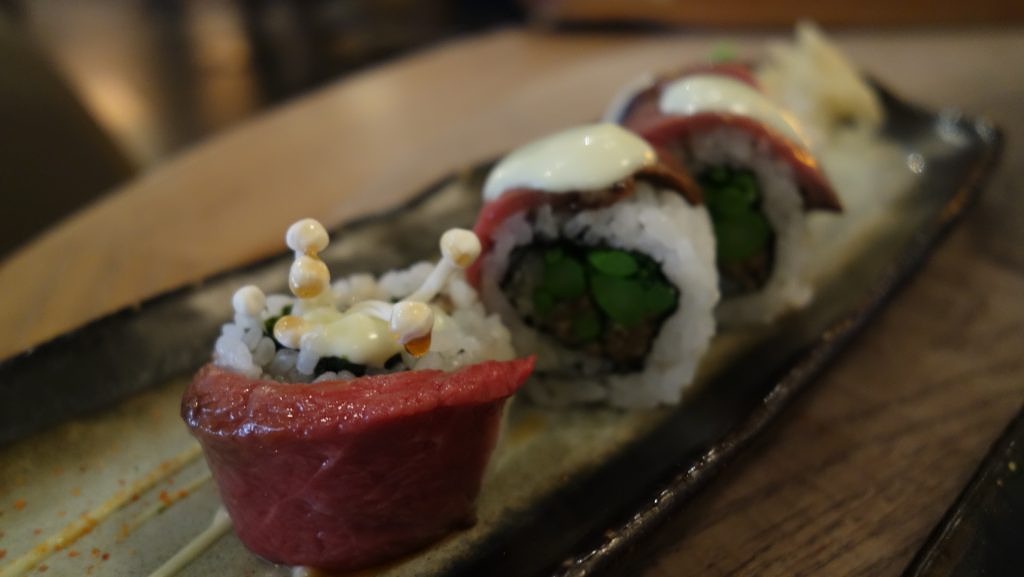 If you have a sweet tooth like myself then saving some room for dessert at Victor's is a must. I was completely stuffed at this point but just had to try one of their desserts. The best way to describe this dessert would be a deconstructed lemon meringue pie! The main part of the dessert was the lemon part of the meringue pie which was sweet but not sickly. This was served with a raspberry caviar, poached kumquats and toasted marshmallows which just melted in my mouth. This dish looked like something out of masterchef! To see the rest of the dessert menu click here. I would definitely recommend Victor's for a special occasion or just a Saturday night out with friends, the food, atmosphere and the service was truly excellent and I wouldn't hesitate to go back.