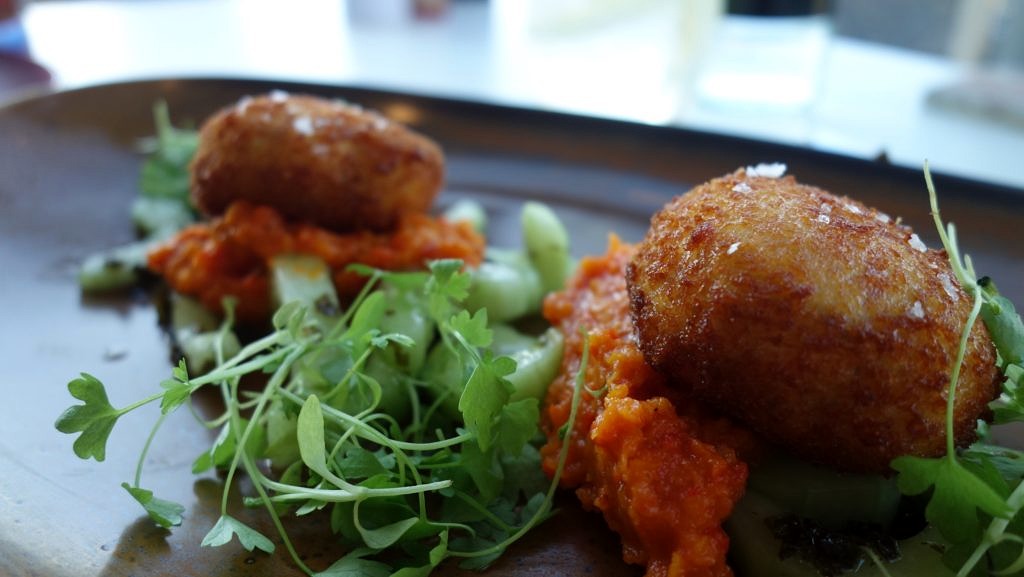 If your looking for somewhere to relax and enjoy some tasty food with a view then look no further. The Second Floor Brasserie and Bar at Harvey Nichols in Manchester is the perfect place to spend your Sunday afternoon trying out the new summer menu which overlooks Cathedral gardens. The menu includes many fresh, locally sourced ingredients that are seasonal allowing for plenty of choice for all. For the appetizer we tried out the Indian poori flatbread, this was served with a tomato and onion chutney and coriander yoghurt. The flatbread was freshly baked and complimented by both the sweet and crunchy chutney and the light refreshing yoghurt.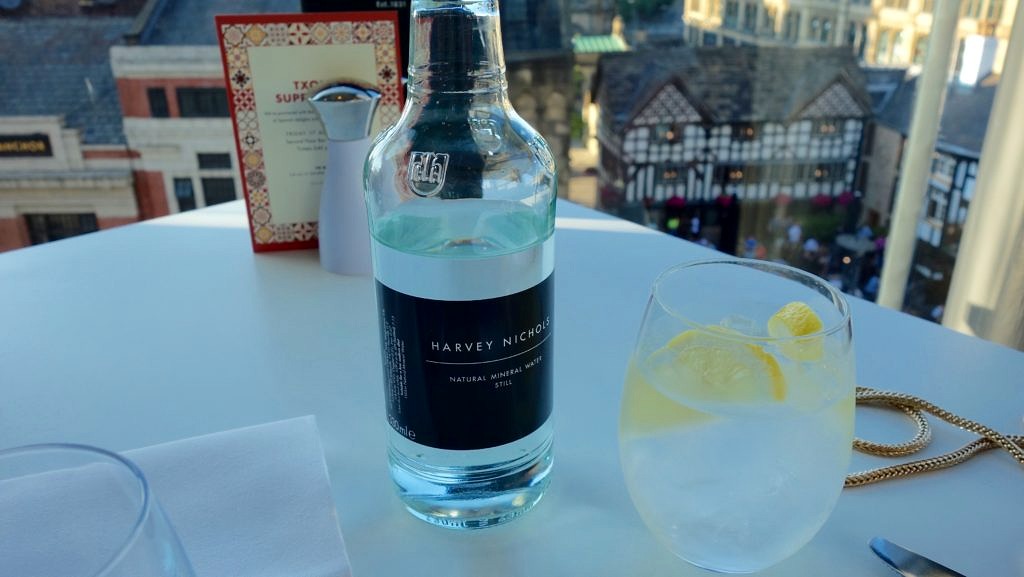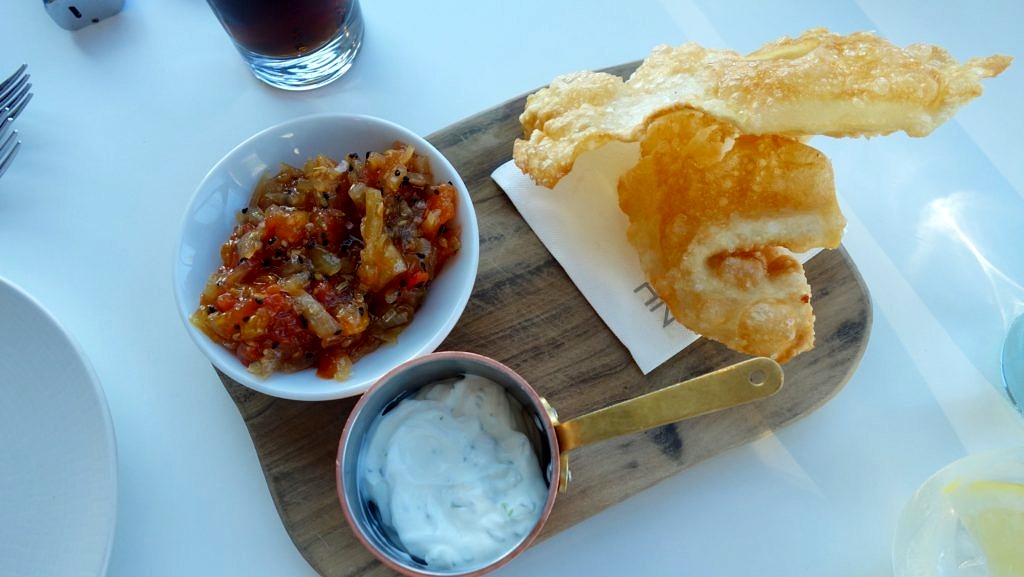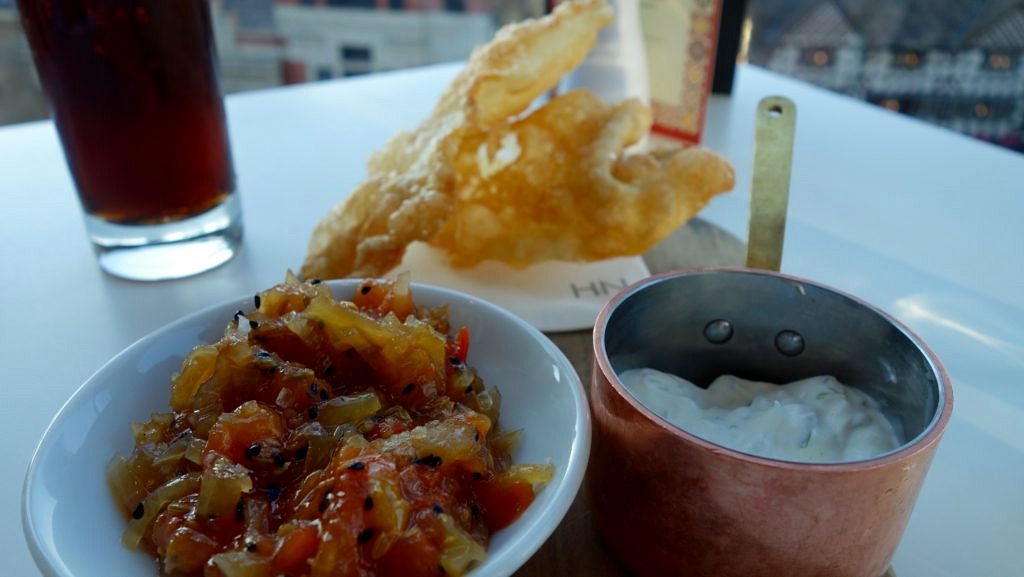 Harvey Nichols is not shy of great presentation and this was something that stood out to me. After deliberating for a while over the new menu, we decided to try the Moroccan spiced fishcakes, crisp on the outside and the perfect consistency of flavour and texture on the inside. They were served with picked cucumber and a red pepper salsa, definitely the best fish cakes I have had!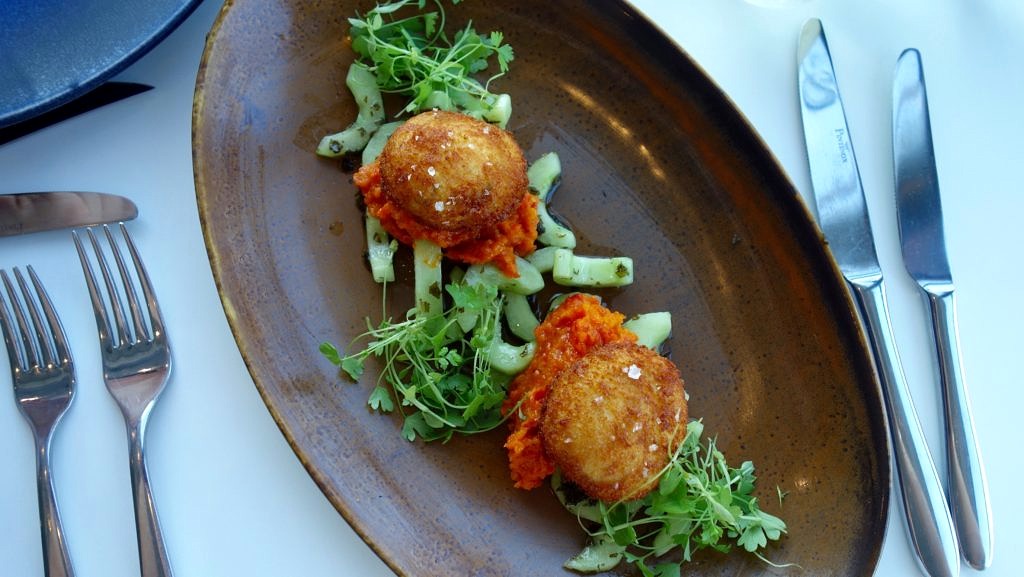 For mains we sampled the meat dishes as they stood out to us, especially the lamb cutlets, which were served on a bed of moroccan cous cous. It came cooked medium-well to my liking, not overdone in the slightest and served with a pistachio and rose dressing which finished off the dish nicely.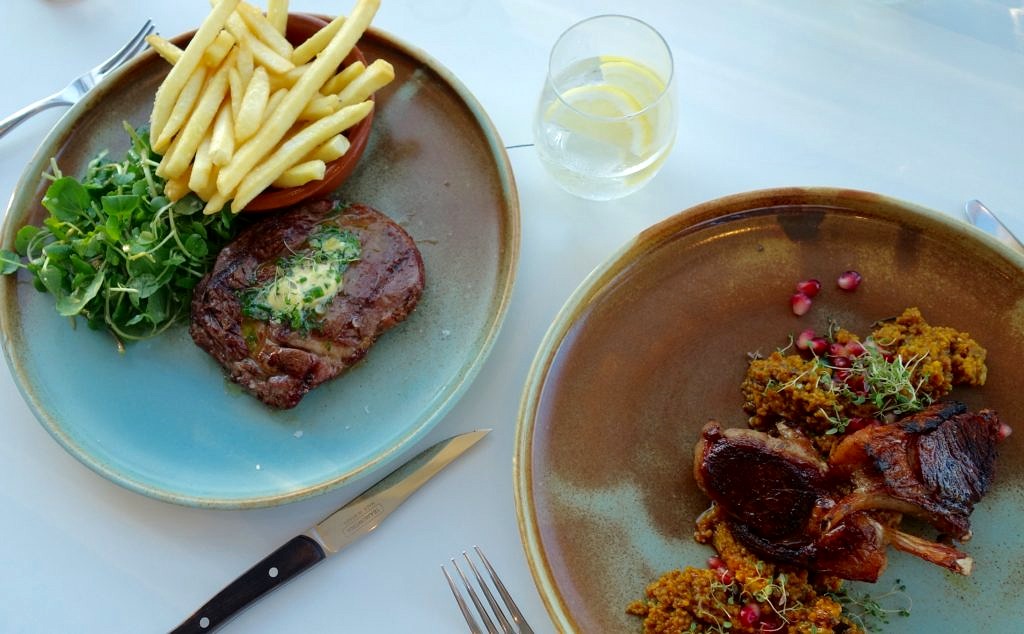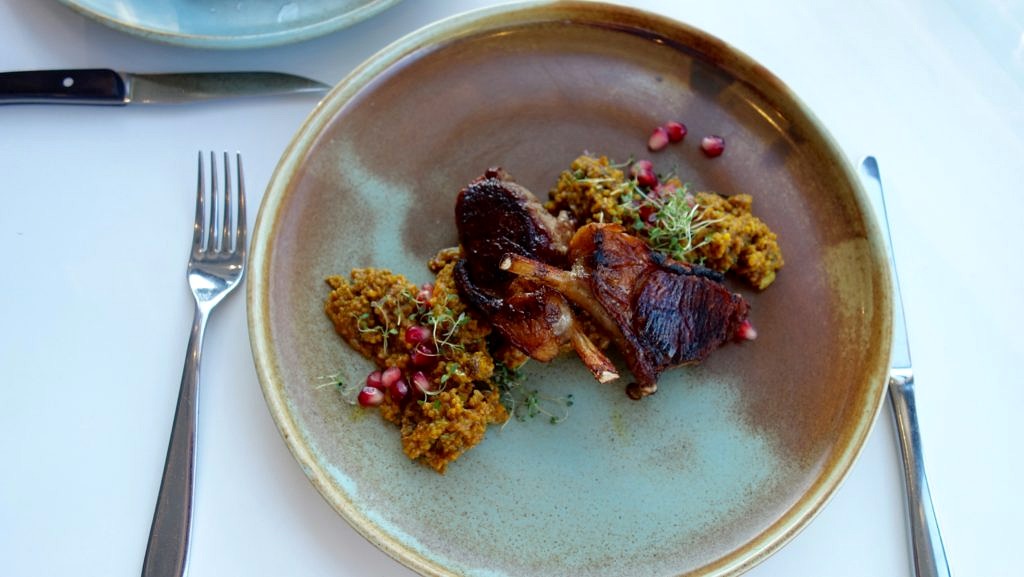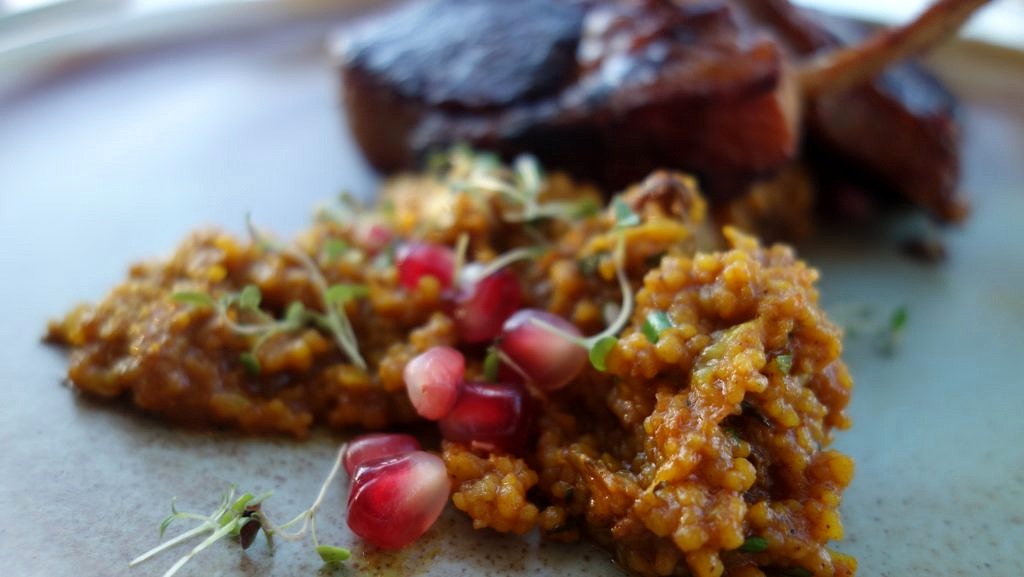 A classic rib eye steak was also ordered from the grill section of the menu, cooked medium and served with watercress and fries. This dish was not overly complicated but overall a good steak with plenty of flavour. To accompany our mains we ordered the courgette tempura and tenderstem broccoli which were both delicious.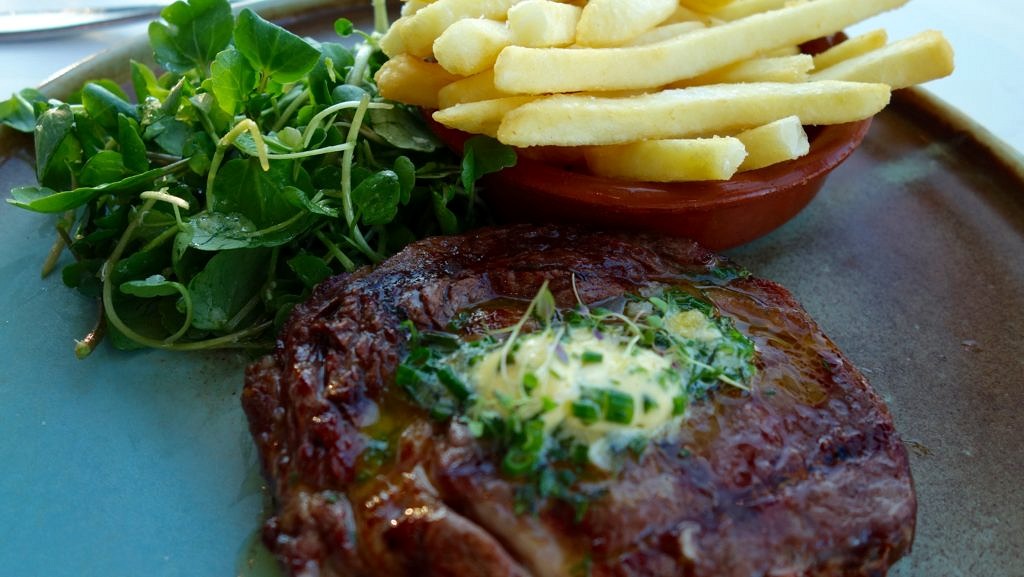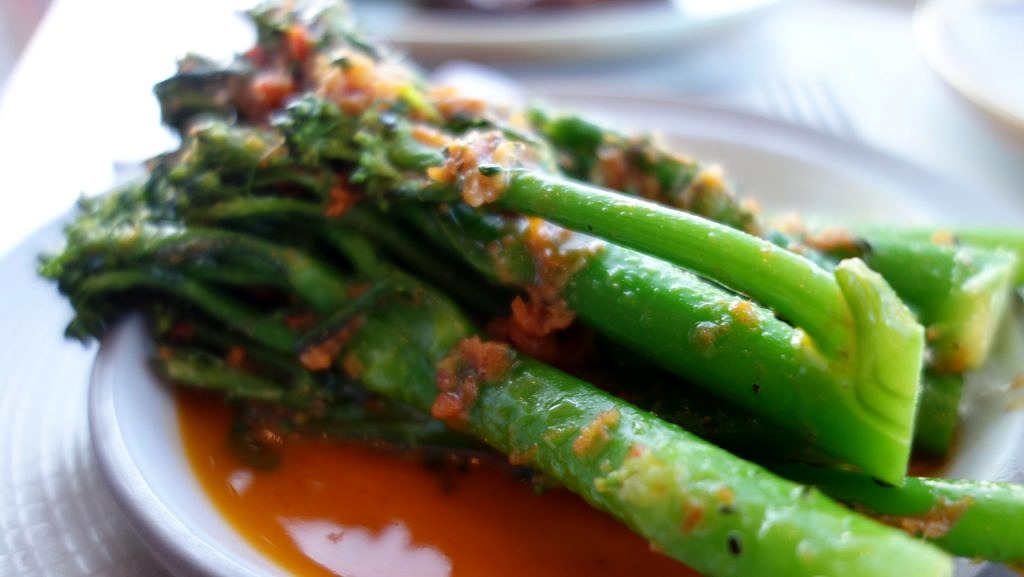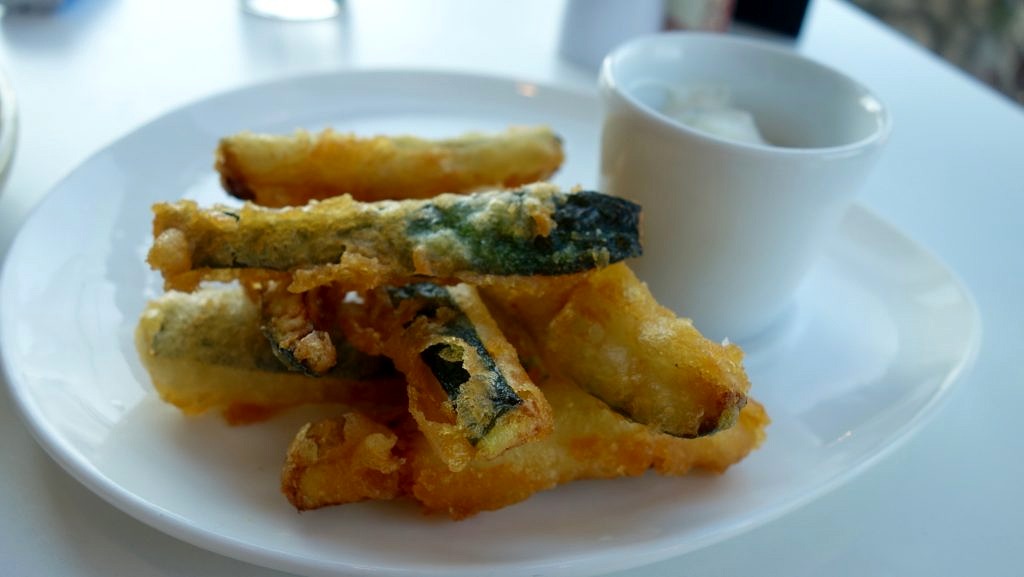 Usually I would always try out the dessert but the portions were generous and we couldn't find room for anything else! I would highly recommend visiting The Second Floor Brasserie and Bar at Harvey Nichols Manchester for a girls day out or even a date night with your loved one. Even though the store closes early evening the Brasserie remains opens most of the evening with a separate entrance from the main store. To book a table at the Brasserie visit Harvey Nichols website.