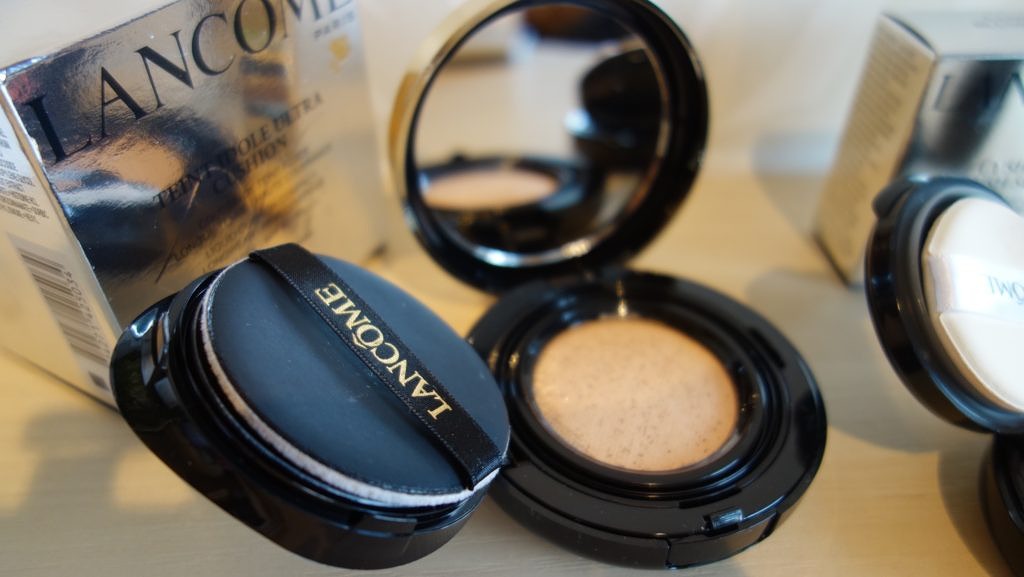 I recently discovered this Lancôme Teint Idole Ultra Cushion foundation and was so excited to try it out. Even though this is a new product in the UK beauty world, the cushion technology has actually been around a while now, taking its cue from Korean beauty trends. I have always been intrigued by this beauty phenomenon so when Lancôme launched their compact cushion liquid foundation I was so excited to try it out. My first impression of the product was intrigue as the base comes in the box along with a sealed refill in a black wrapper. This foundation certainly creates less mess than a liquid in a bottle as you apply directly on to the face using the applicator pad included. When you first push the cushion the liquid instantly seeps through to the top layer ready for the sponge application. The amazing thing about this product is that it never drips even though it is full of liquid! A little does go a long way with this product so no need to press down too much.

This product is available to buy in 18 shades, which is pretty impressive considering the technology involved. Lancôme have always developed a wide range of shades in their cosmetics and are known to cater for all skin tones. Another great thing about this product is that after the initial purchase price of £30, you then only need to buy the refill next time. Upon application of this foundation, I found the texture quite creamy, but once blended it gave a good coverage with a dewy glow. I used the applicator pad to apply to my face and then blended using my Bobbi Brown full coverage foundation brush for even finish.  This is definitely one to add to the makeup bag. Let me know if you have tried this out yet and what you thought of it.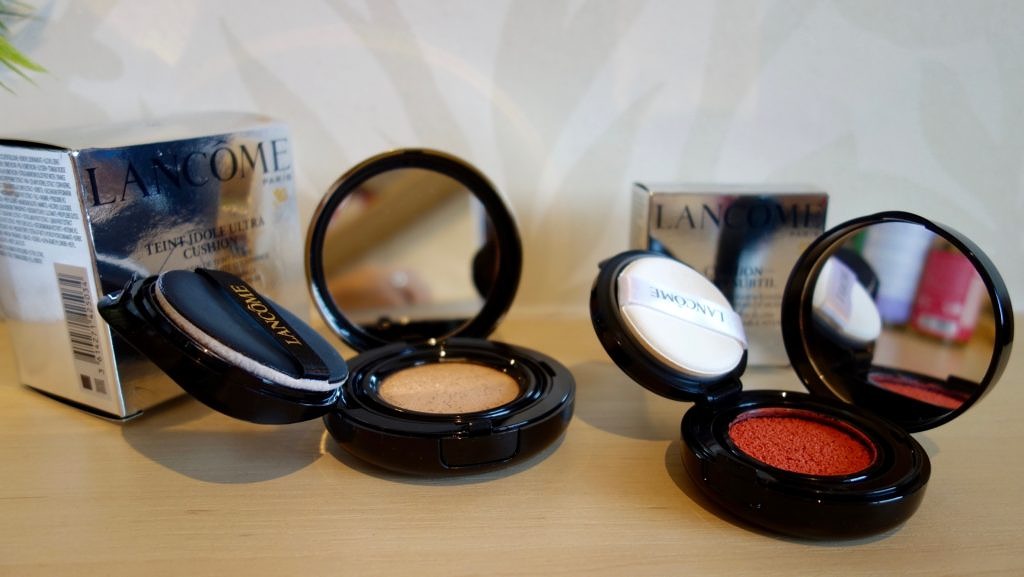 The blush compact looks a little scary to use but once the colour has been released, you only need to apply a very small amount to your cheeks to get that pop of colour. It is really easy to blend into the skin also so I would recommend if you are considering buying both the cushion foundation and the blush. The amazing thing about this blush is that it is packed with skincare actives for intense hydration which I find amazing as you don't get this with many blushers. Priced at £28, available to buy here.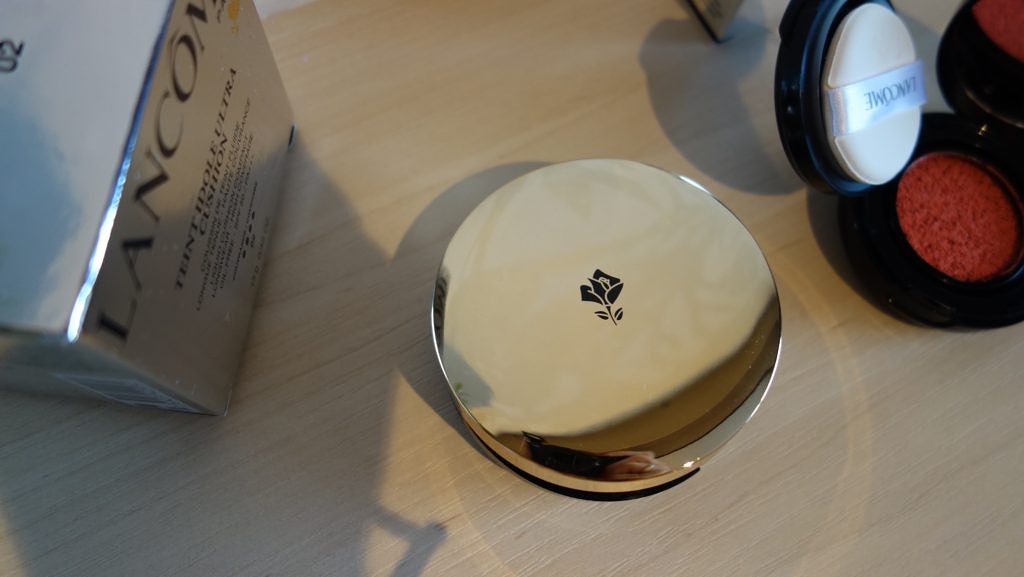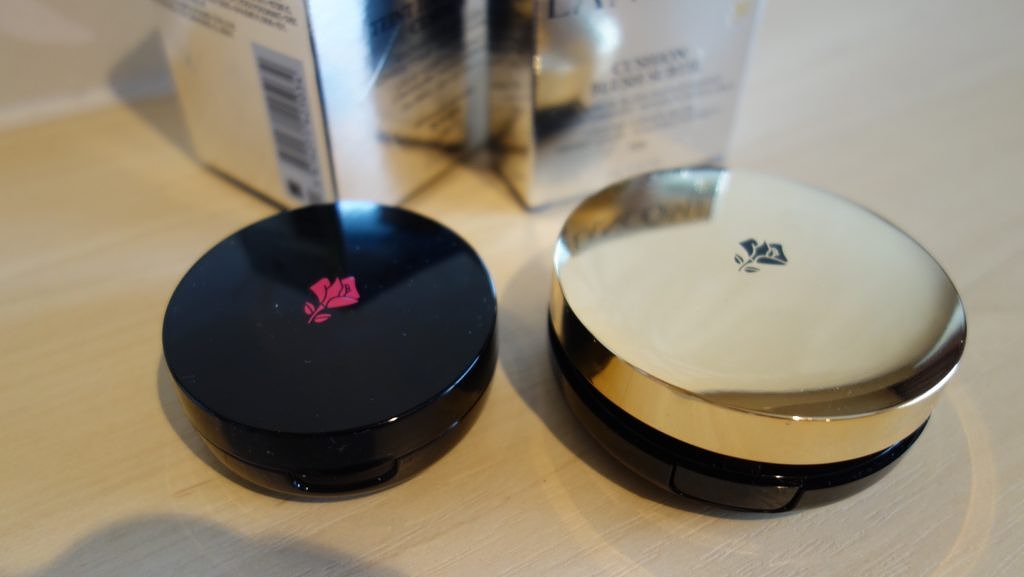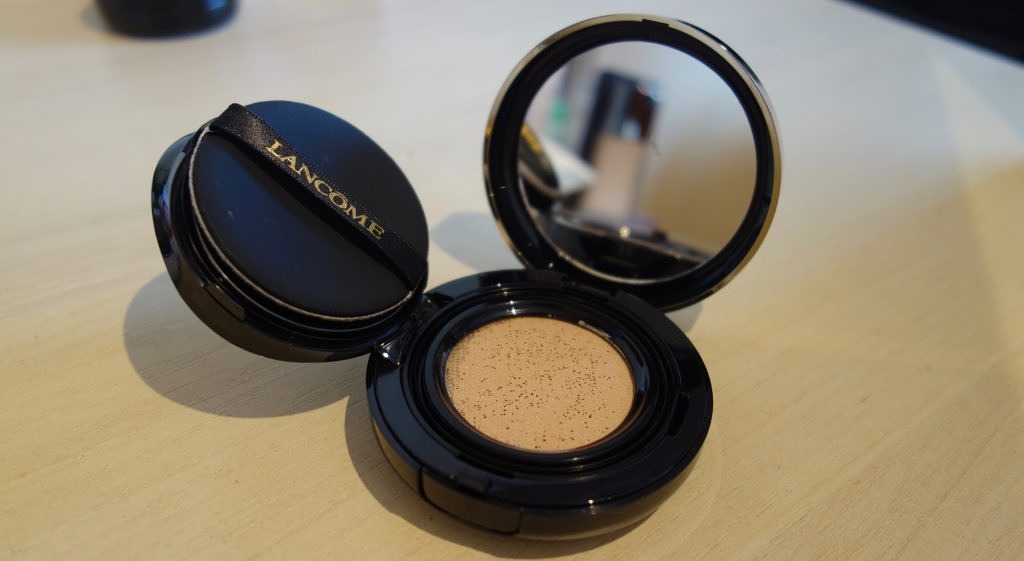 Shop the Post