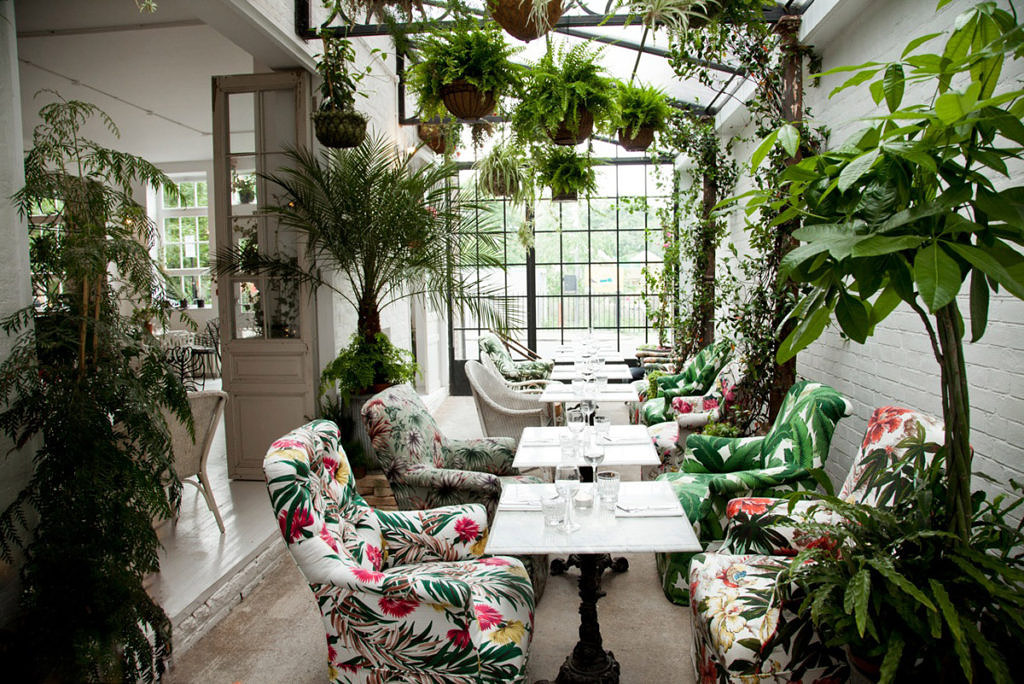 I recently visited Bourne and Hollingsworth, a beautiful retreat with a greenhouse in Farringdon. A little off the beaten track when it comes to London dining but this place is worth the visit. The decor is a mix between rustic and modern with a country house type feel to it. The most fascinating part of the restaurant was the bathroom which featured a bath tub which was used as a sink with taps that ran along the top of it. We sat in the greenhouse part of the restaurant which is airy and bright. The menu is varied with good choice for both meat lovers and vegetarians and the cocktails were delicious.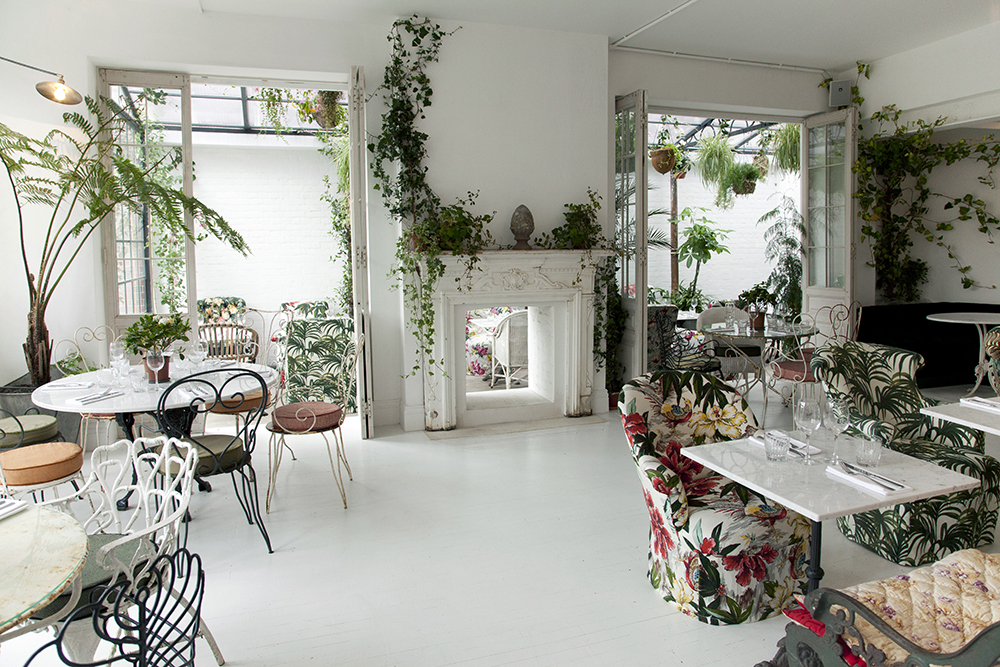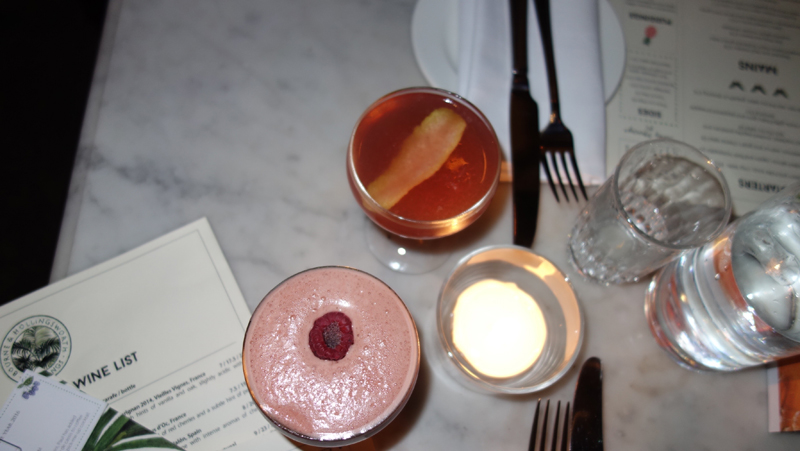 To start I tried the marinated mackerel which was served with paprika potatoes and smoked chicory salad. An unusual dish for a starter but a good choice for a light dish with plenty of flavour. If you are a fish lover then I would certainly try this dish out.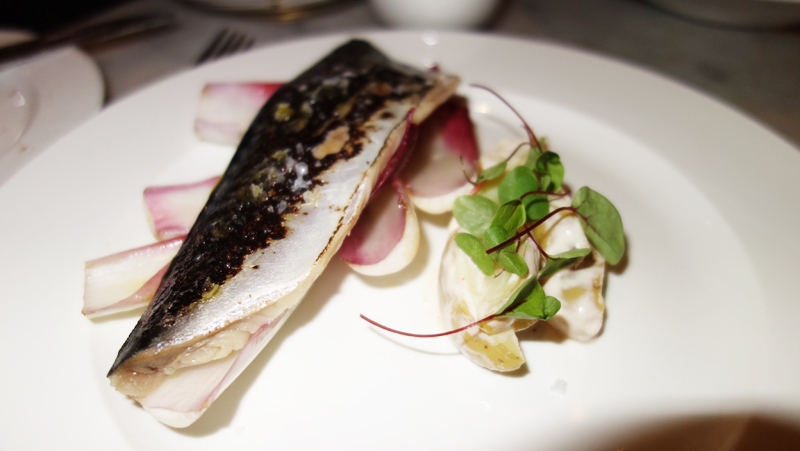 My friend tried the roasted beetroot, walnut and goats cheese salad which looked delicious and tasted very fresh.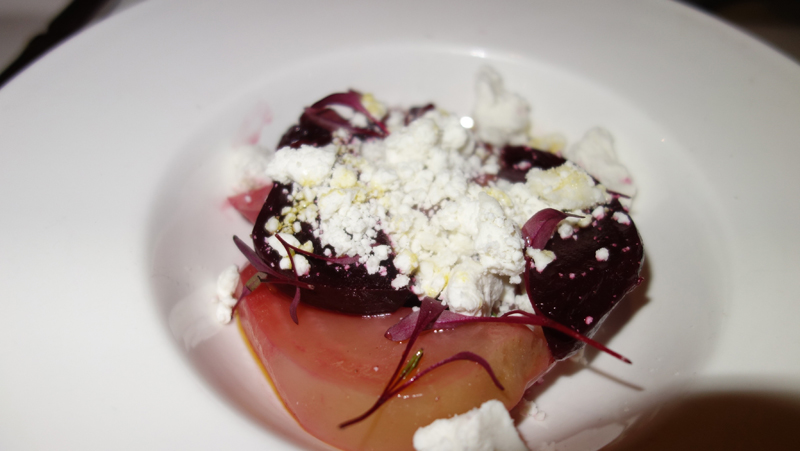 For main course I decided to go for the roasted corn fed chicken with potato hash and buttered sprout tops. The chicken was cooked perfectly, succulent and tender on the inside and a little crispy on the outside.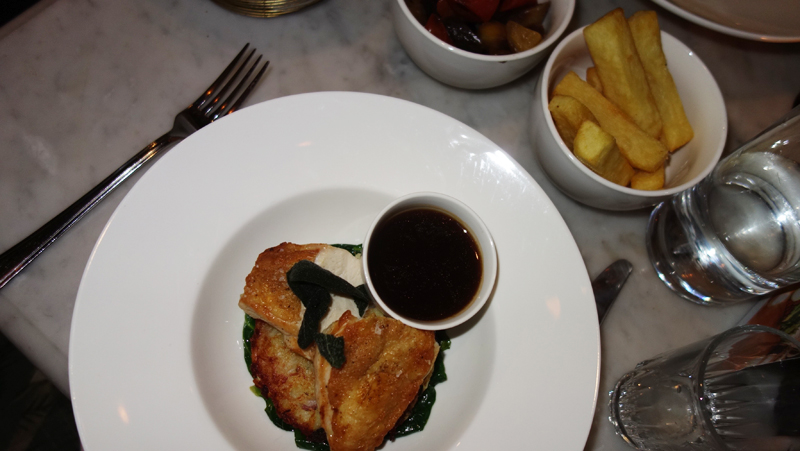 My friend ordered the seabream with mussel chowder and said it was delicious!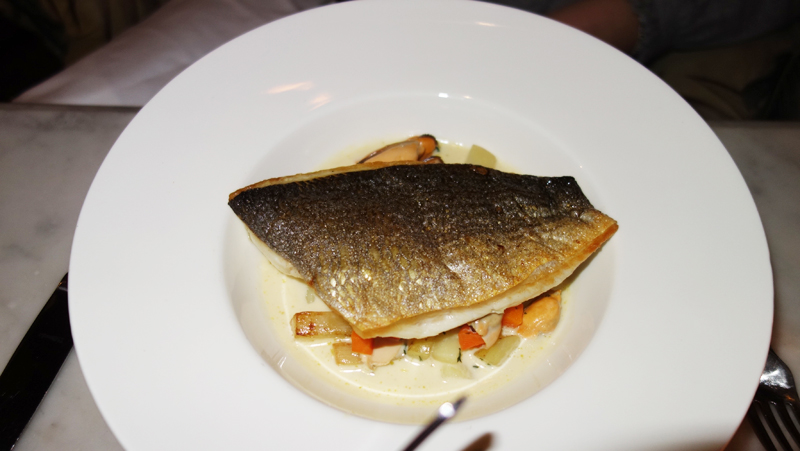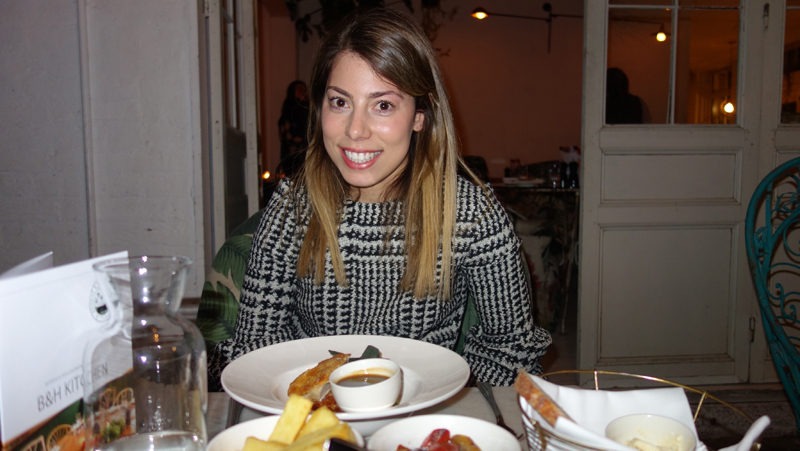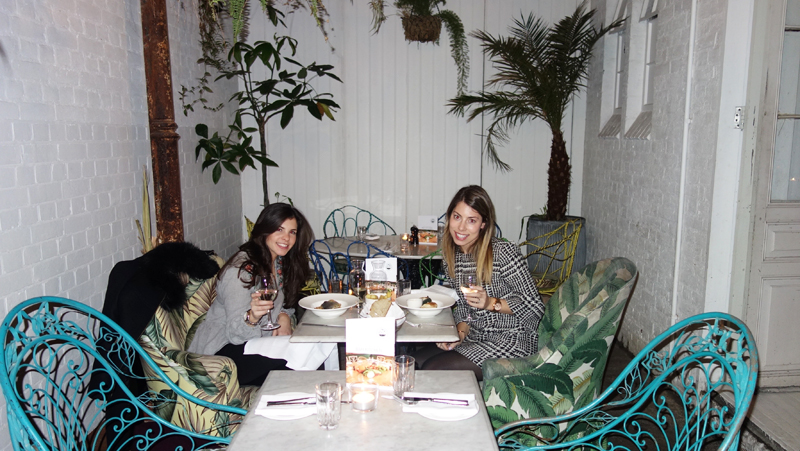 I have to admit that all of the desserts on the menu sounded amazing so it was difficult to decide which one to try. We went for the dark chocolate and salted caramel tart and iced lemon mousse with toffee popcorn and lemon curd. The chocolate tart was deliciously rich and salty but we could not finish it all and the iced lemon mousse was refreshing and sweet.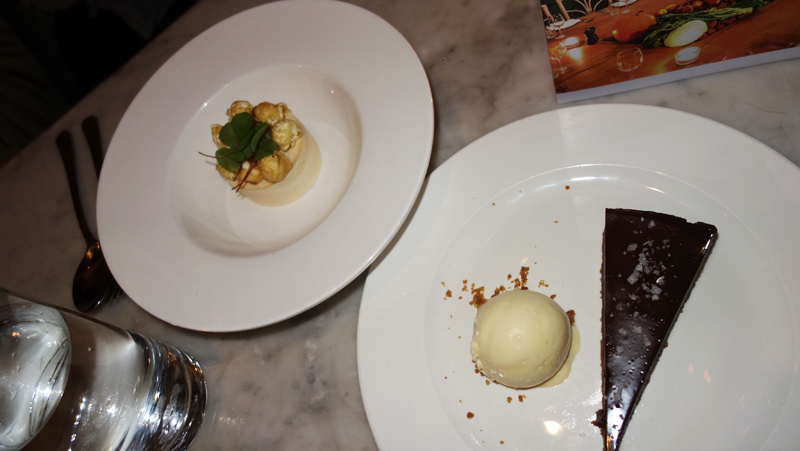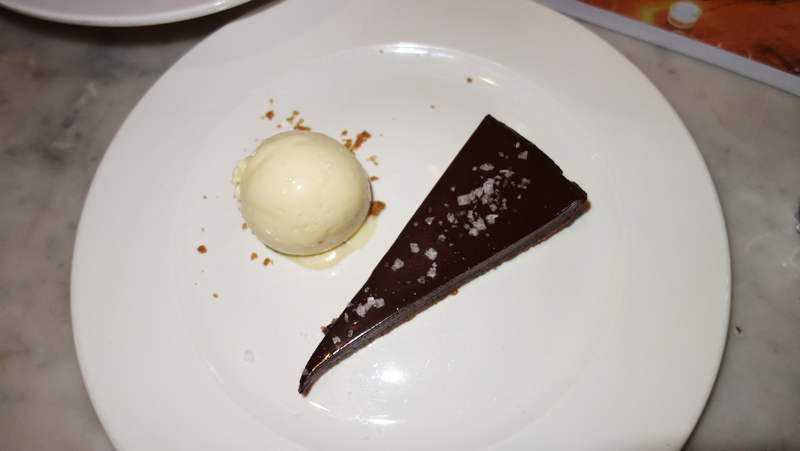 Let me know if you have been to Bourne & Hollingsworth and what you thought…