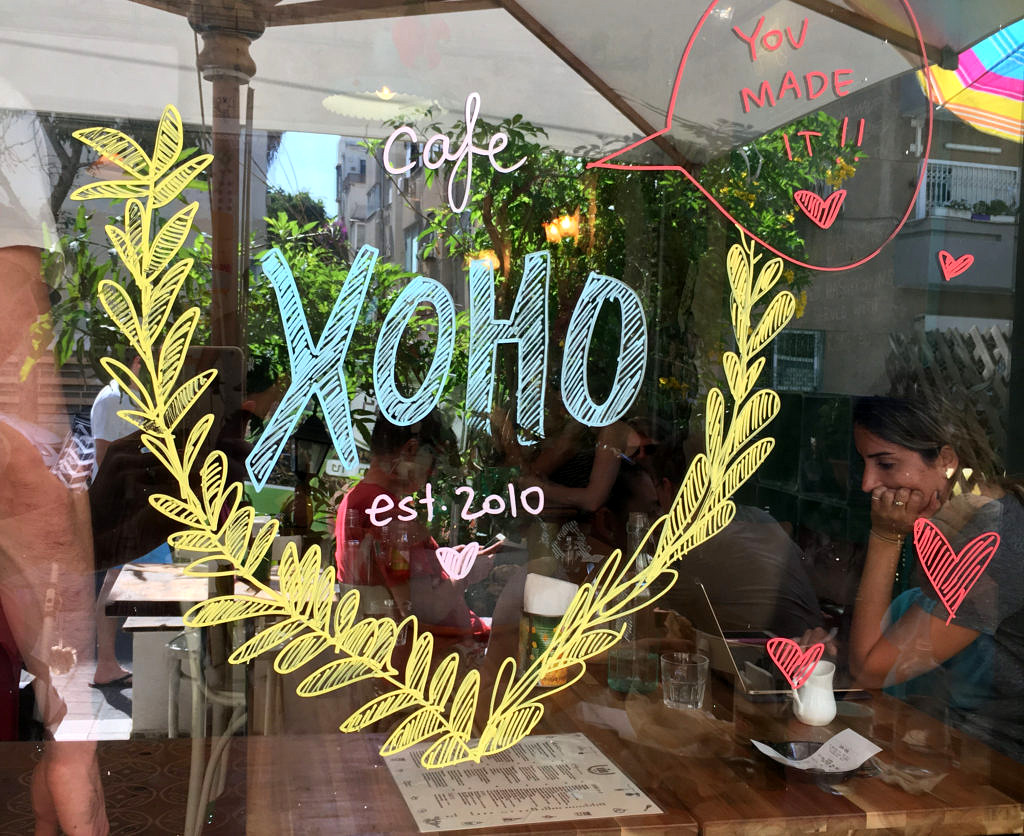 I have just been in the amazing city of Tel Aviv and whilst I was there I visited the most incredible brunch spot, cafe Xoho which opened 8 years ago, founded by Xoli and partner Howie. Everything is handmade in house daily and all bread and cookies are baked fresh every day.  Cafe Xoho is known for its vegetarian, healthy clean food and juice bar, that tastes delicious, serves possibly the best coffee in Tel Aviv and is also known for its fantastic service. The menu includes a full range of coffee, fresh juices and vegan and vegetarian options available to all. This place is a hidden gem in Tel Aviv and one that doesn't look much from the outside but certainly worth the visit.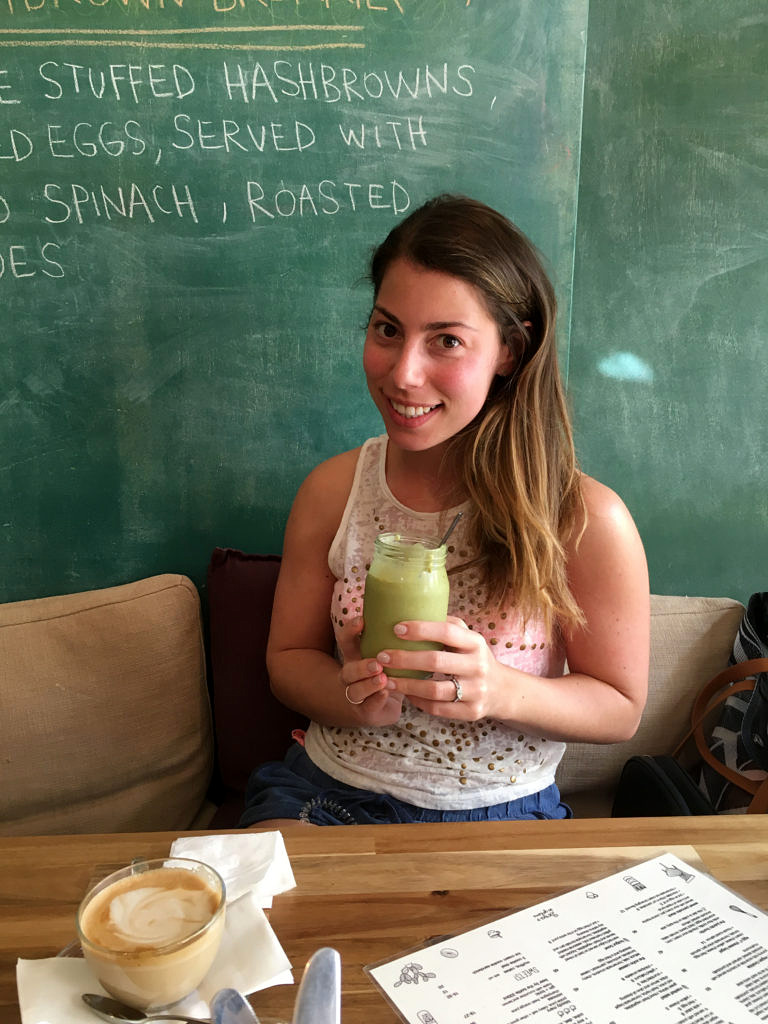 Let's start with this matcha smoothie! I am usually a little anti matcha as it can taste quite bitter when added to coffee but this was delicious and not what I expected at all. Thick and creamy, topped with halva, super healthy and filling at the same time. Cafe Xoho also serves iced lattes, hibiscus tea and a selection of coffees, all of which we got to try. My favourite drink was definately the match smoothie as it was something different.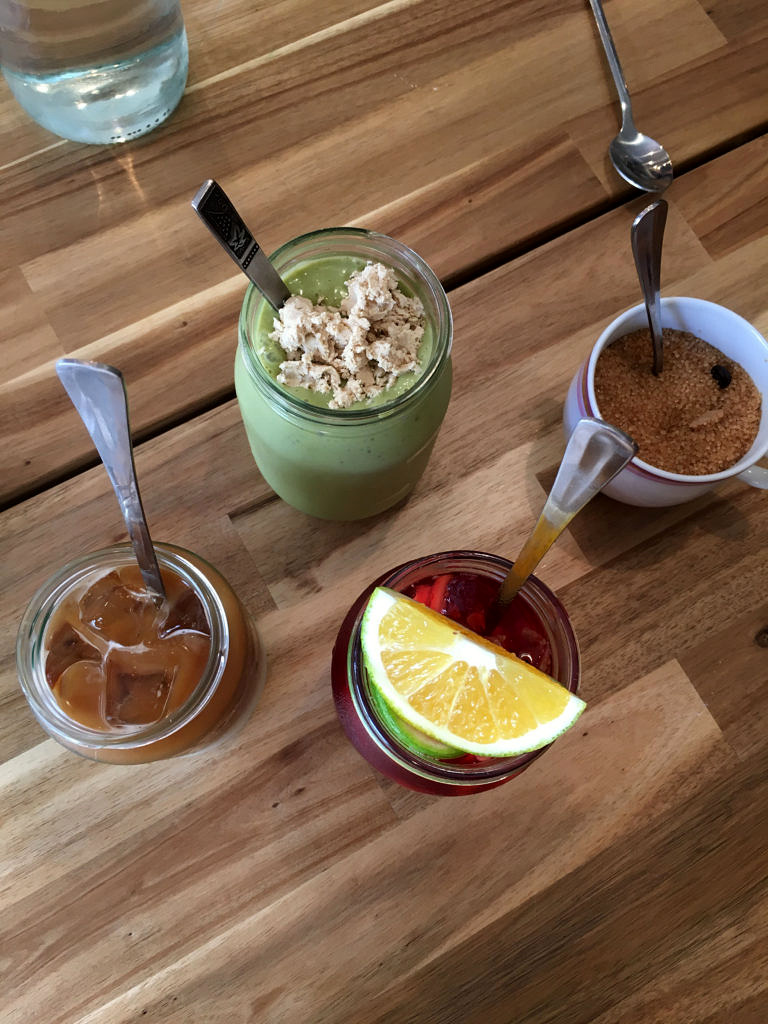 The cafe regularly collaborates with local artists and designers to feature their work making it feel a little quirky and artistic. There is also a chalkboard style menu on the wall which is updated daily.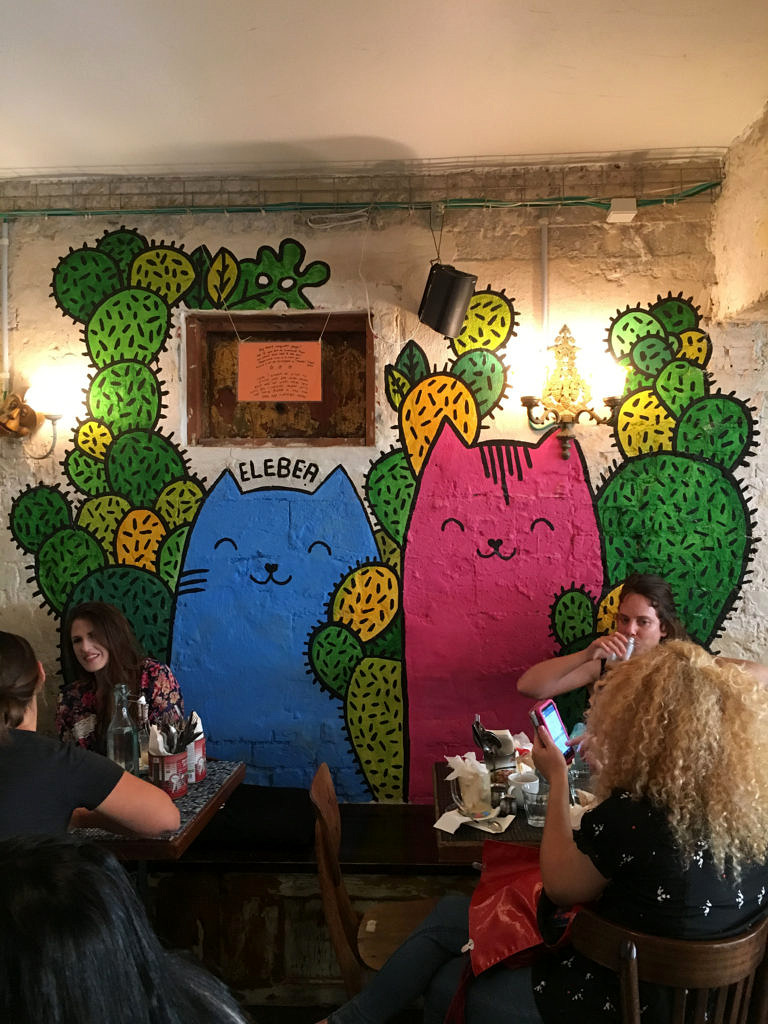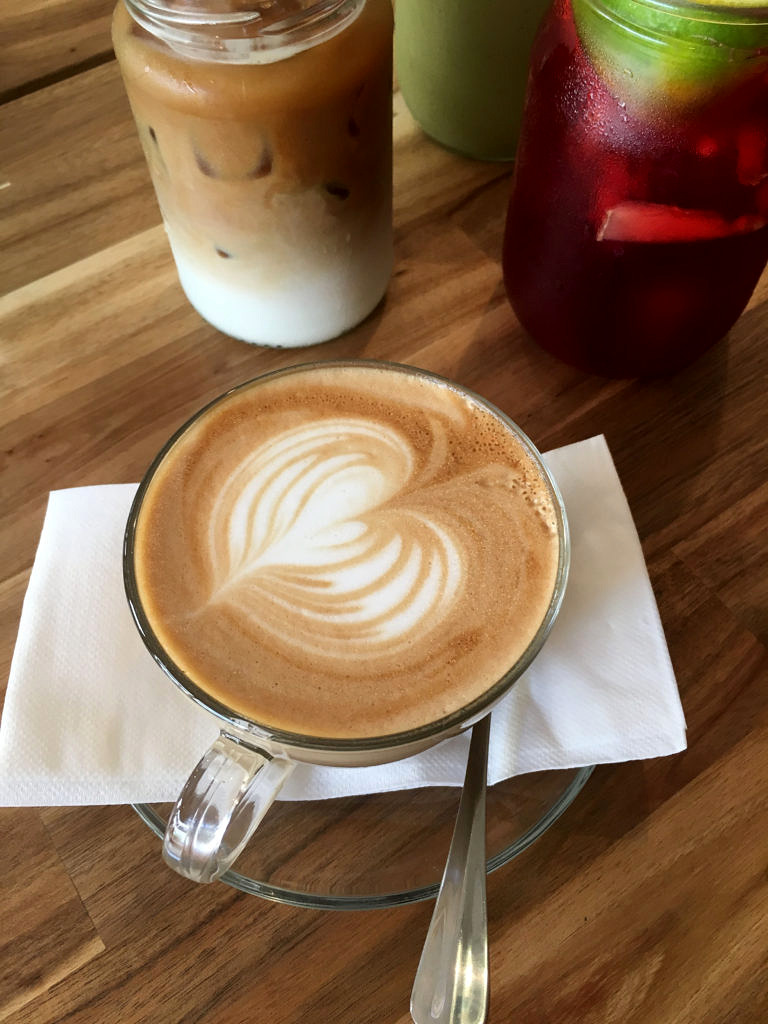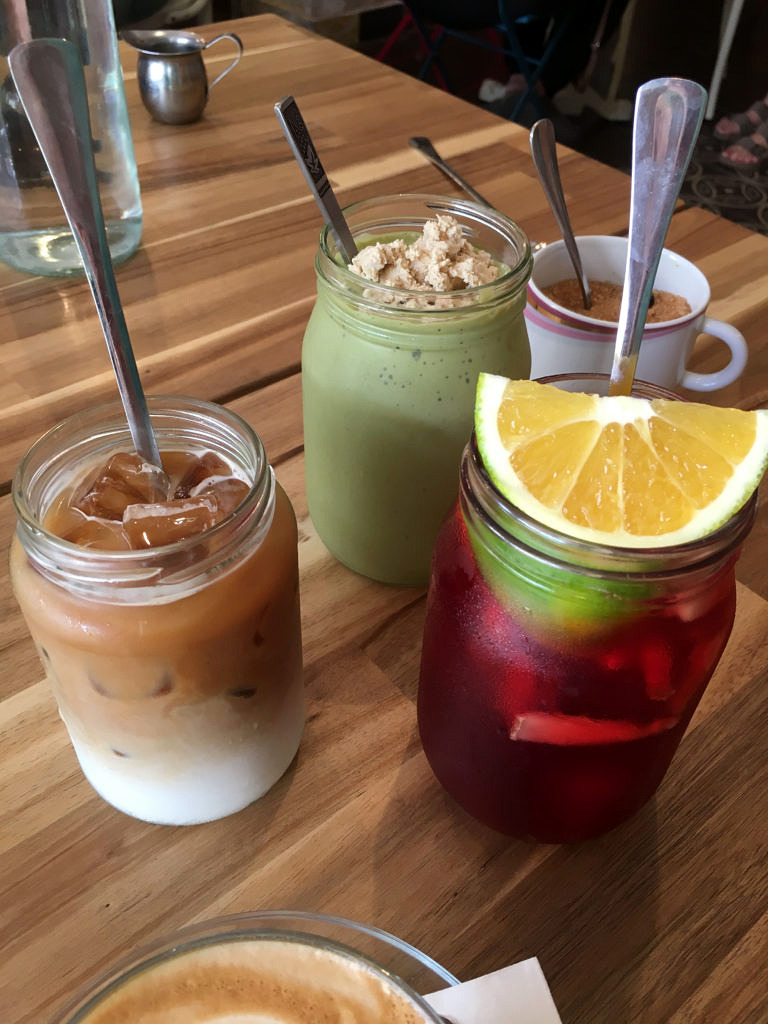 We tried the savoury corn pancakes which were gluten free served with chipotle sour cream, avocado spread, fried eggs, fresh chilli and coriander. This dish was so tasty, I could eat this every day.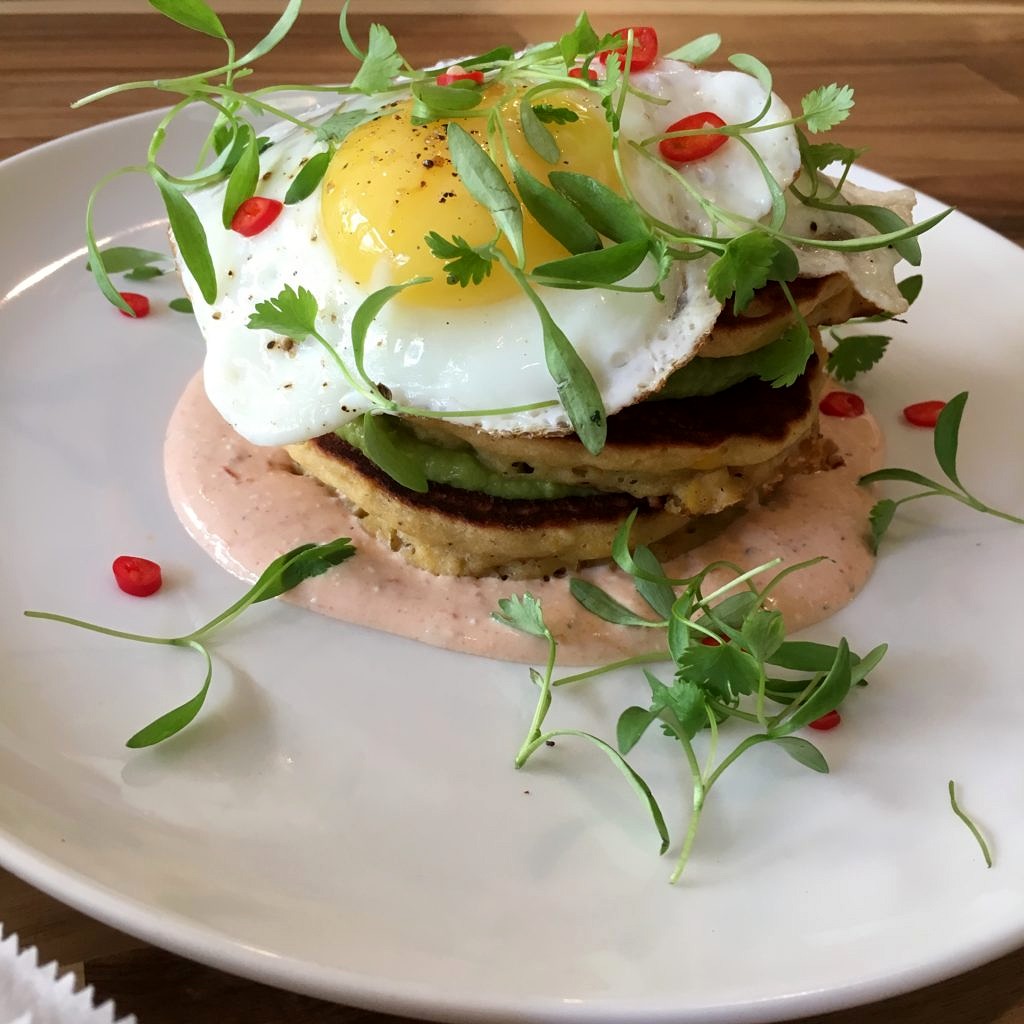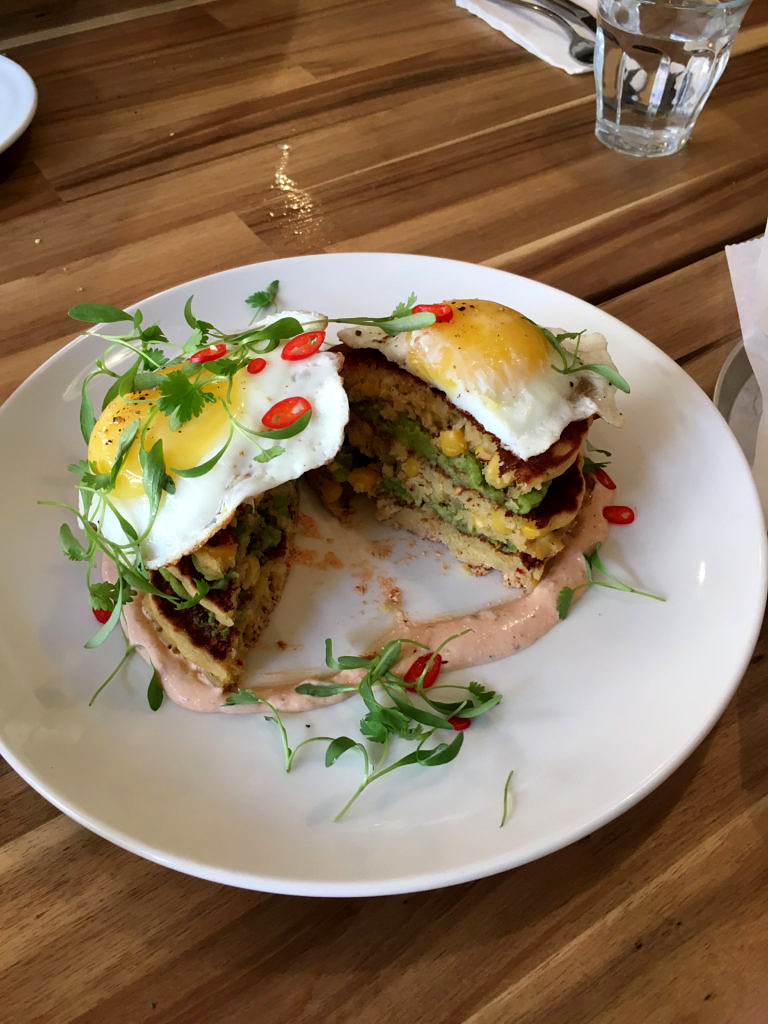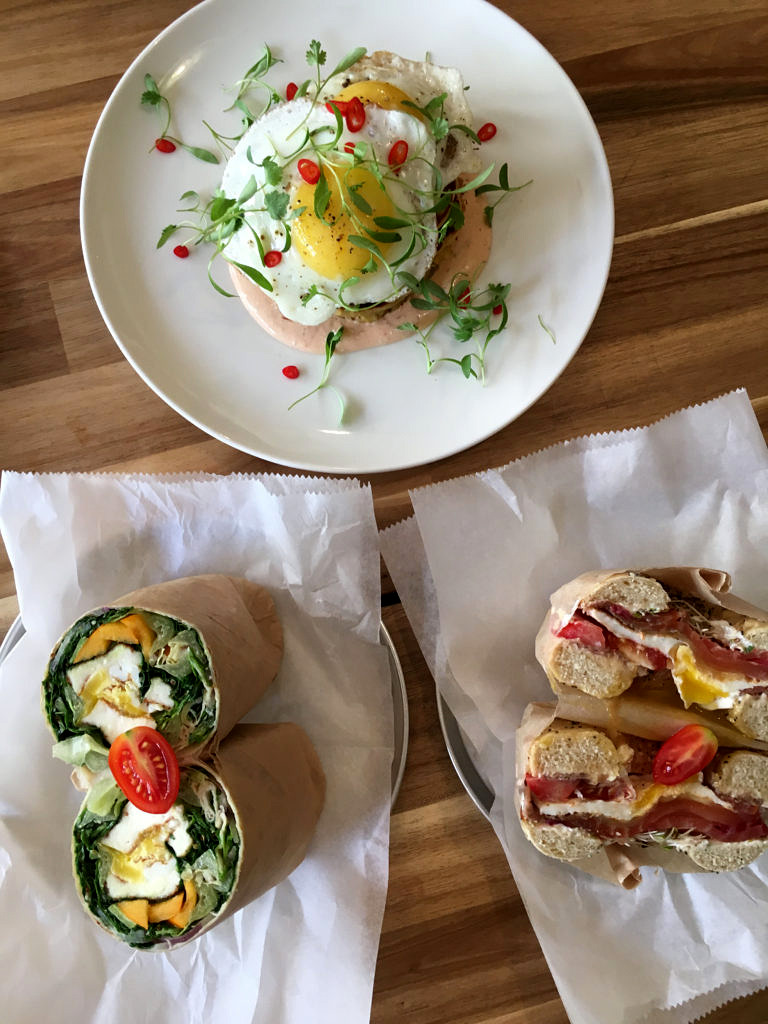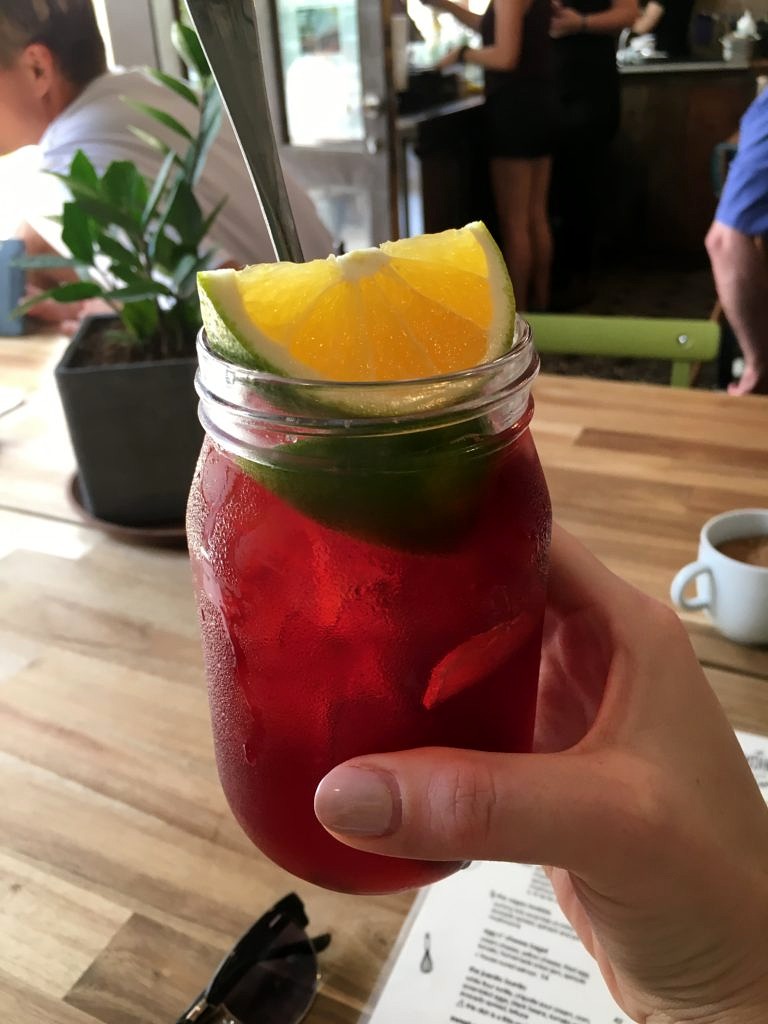 Another favourite from Xoho was this egg and cheese bagel which included cream cheese, yellow cheese, fried egg, homemade onion jam and house cured beet salmon. The best bagel I have ever tried!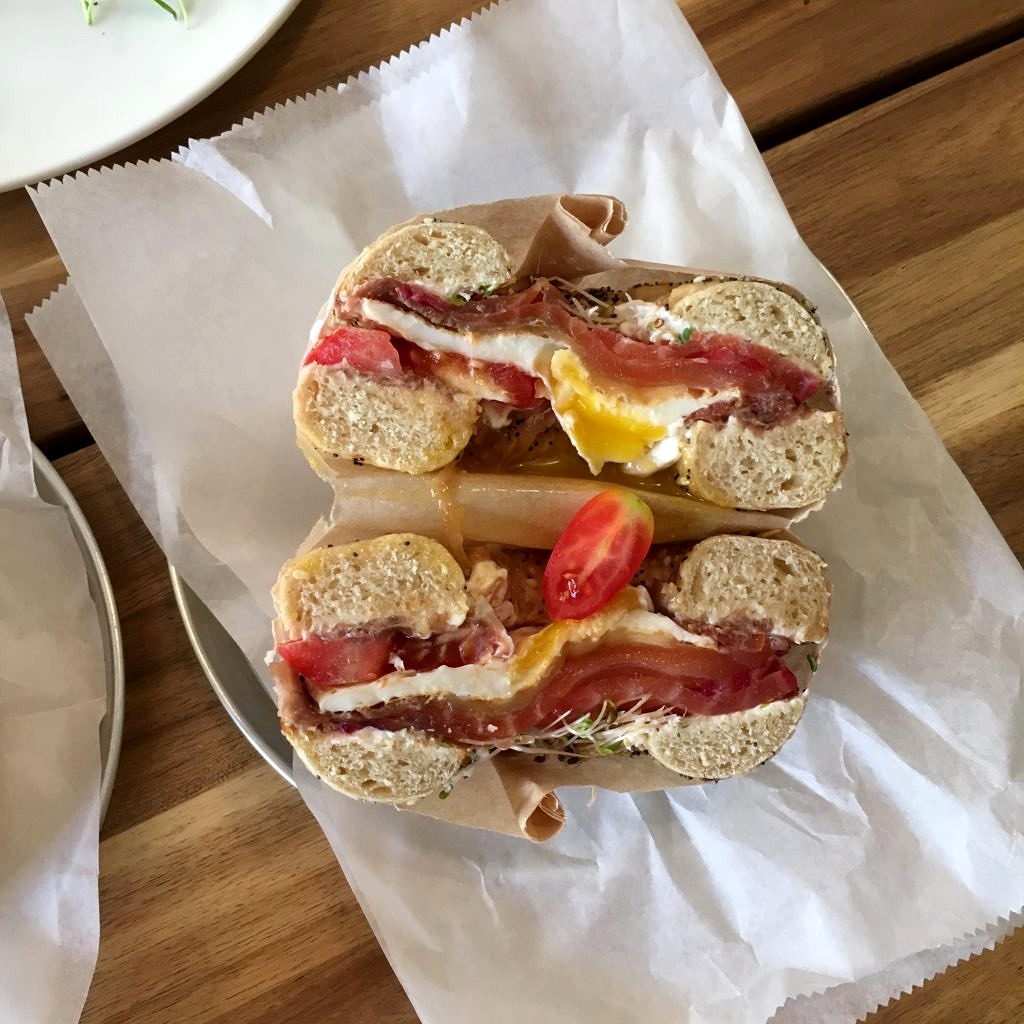 The final dish that we tried out was the halloumi bro wrap which included grilled halloumi cheese, fried egg, lettuce, kale, ceasar dressing and red onion. A great alternative to a ceasar salad if you want something a little more filling.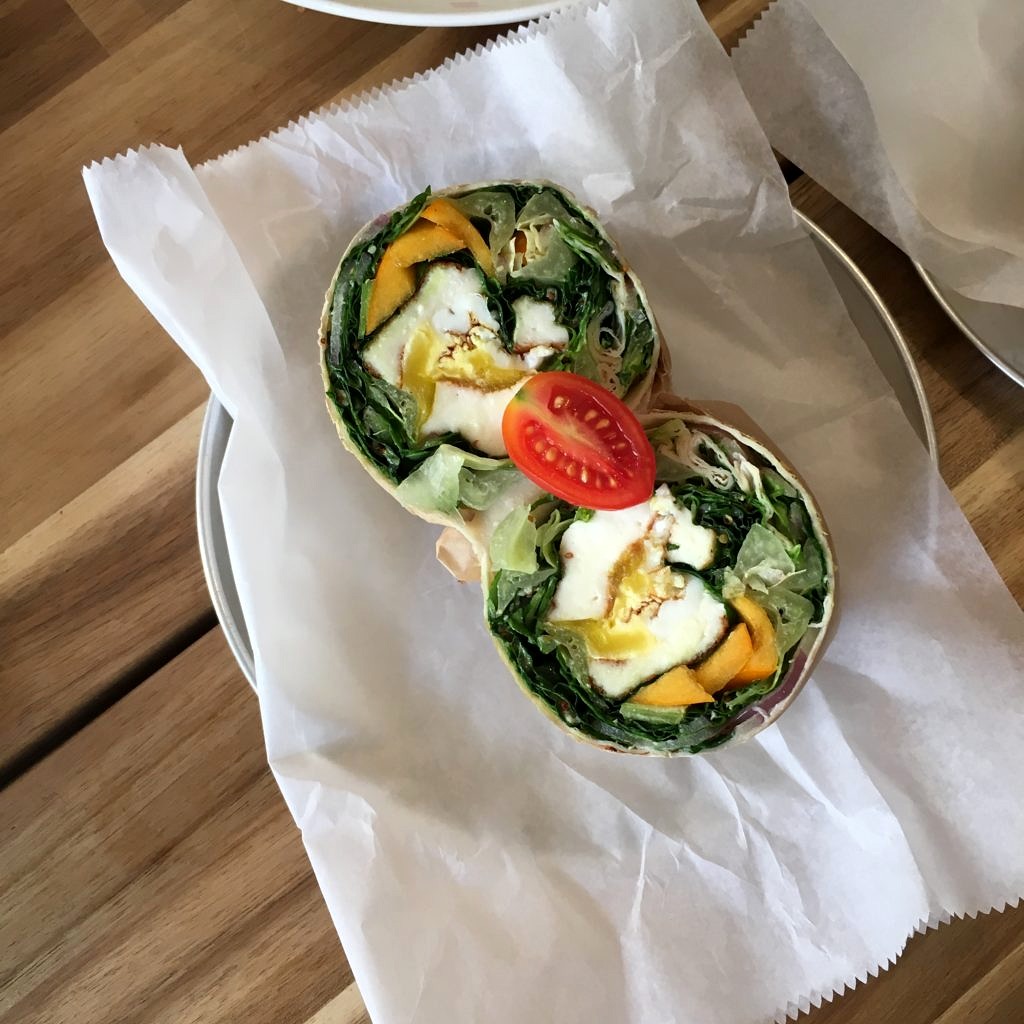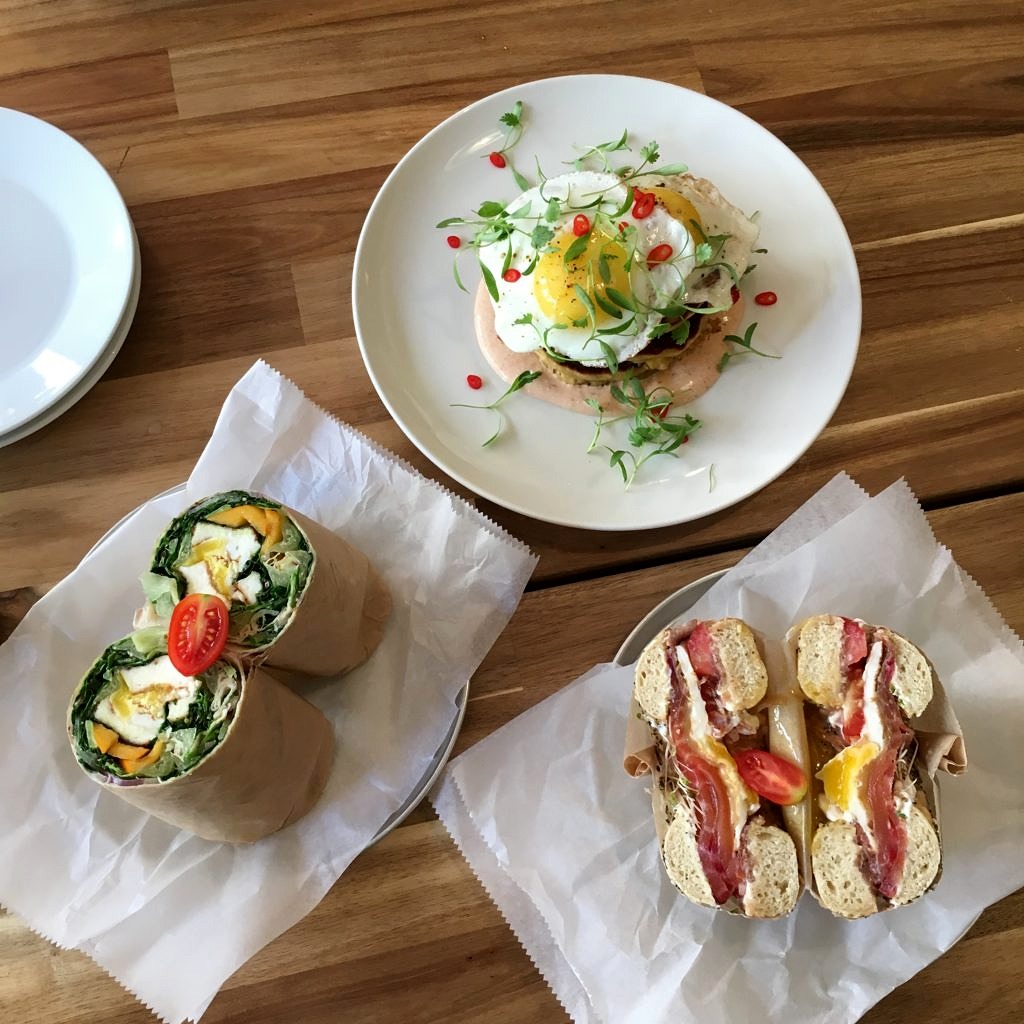 This is the lovely Xoli that my husband and I got to meet and find out all about Cafe Xoho, it was fantastic to hear all about how this place started.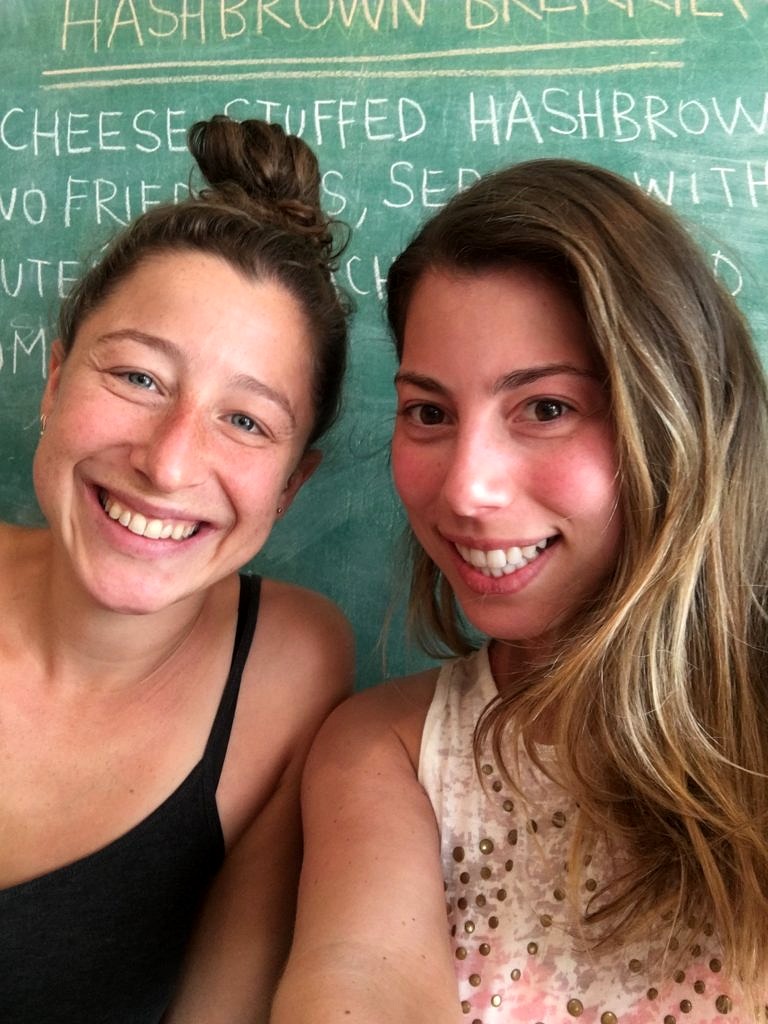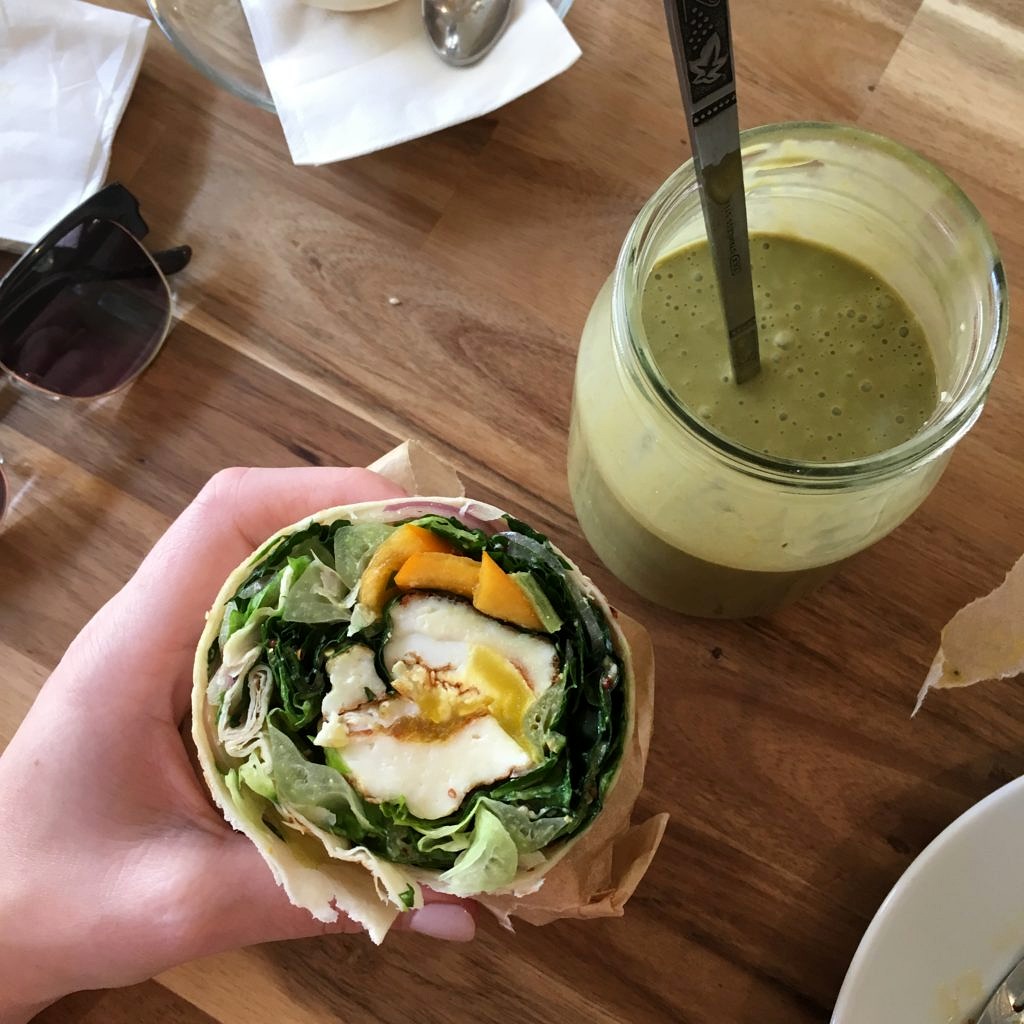 We couldn't resist to try a homemade ice cream cookie sandwich which was delicious!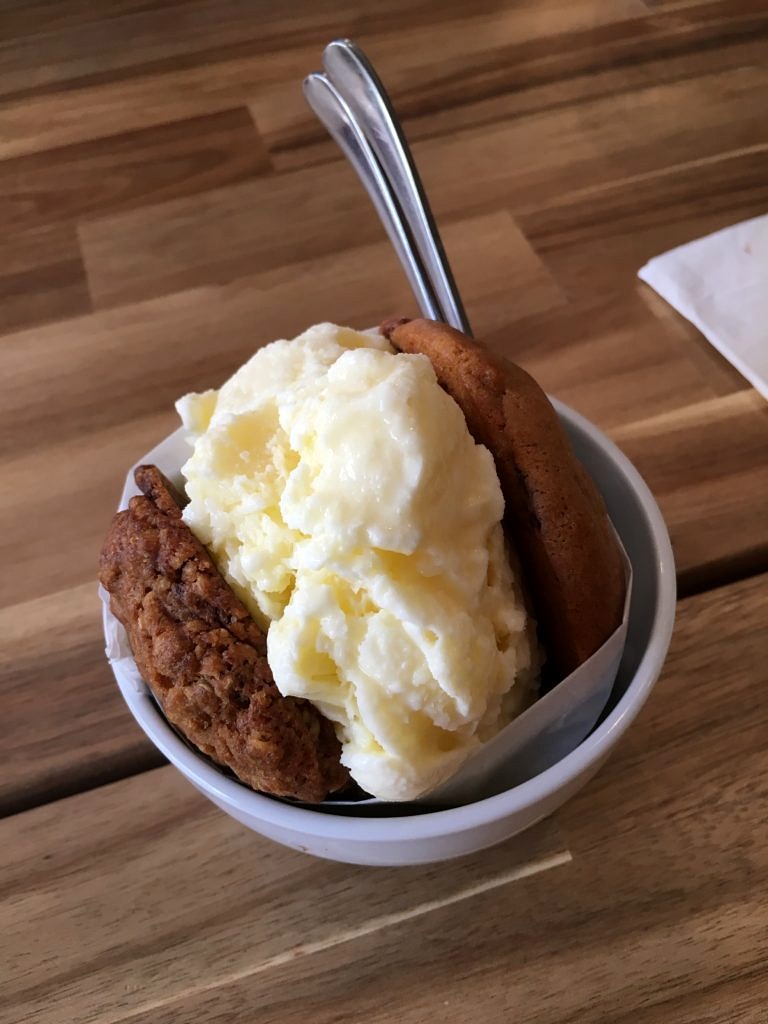 To find out more about Cafe Xoho click here.