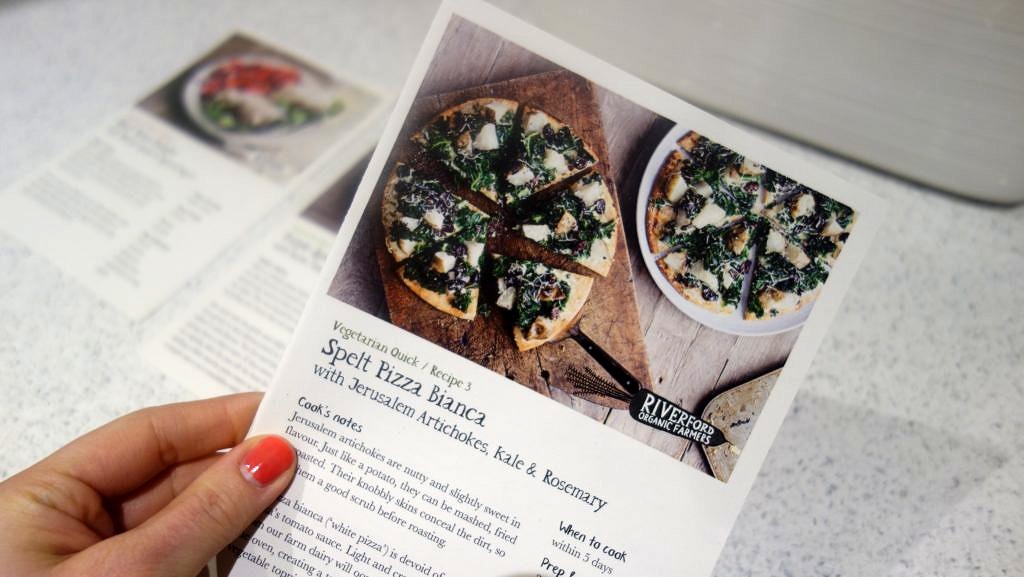 If you are a real foodie and need some inspiration in the kitchen then Riverford will change your life! The company began as a vegetable box delivering organic produce from local farms and now they offer recipe boxes where you receive all fresh ingredients and a step by step guide on creating delicious tasty meals at home. When the box arrives I was very impressed with how all the ingredients were labelled and put into sections by recipe. Even the fridge items arrived in a cooler bag which was handy. I found that this was the easiest way to cook using all fresh produce as most of the time I am unsure on what to cook or just lack inspiration! I chose the try out the vegi recipe box which meant that I received all the ingredients to make these tasty meals…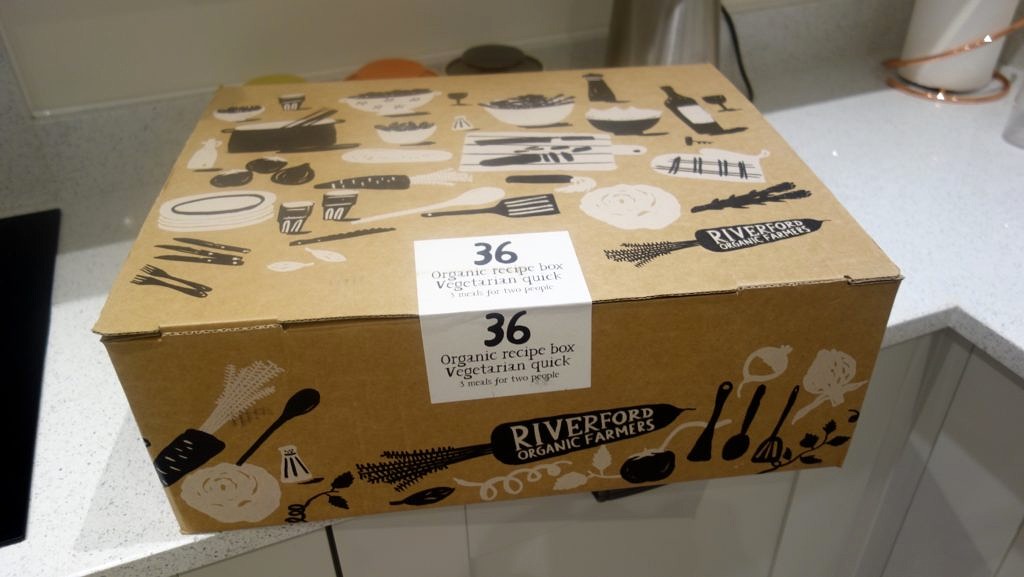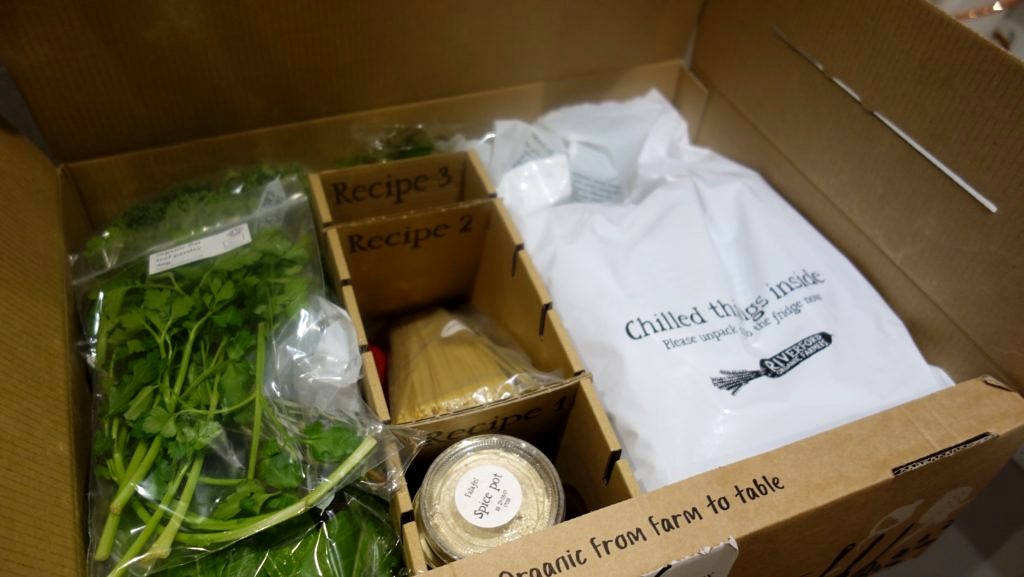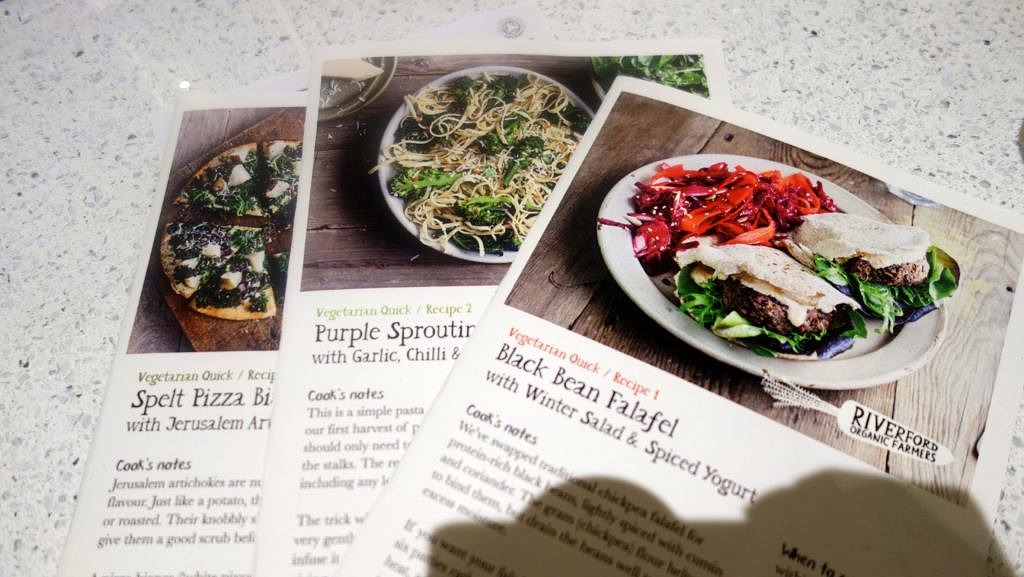 First up, spelt pizza bianca with Jerusalem artichokes, kale & rosemary. I have to admit that this does not taste like regular pizza but if you like the ingredients in this recipe then you will love it! I found the recipe really straightforward and having each ingredient already weighed out was fantastic, it meant there was no waste, although it says it makes for two I found all the recipes were generous in portion size. I've never had a white pizza base before but this was delicious!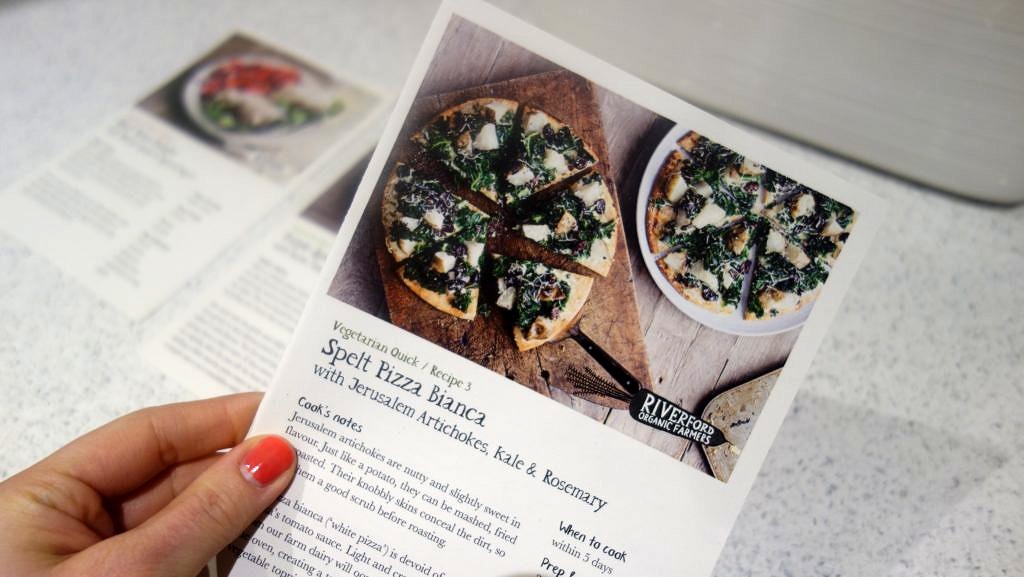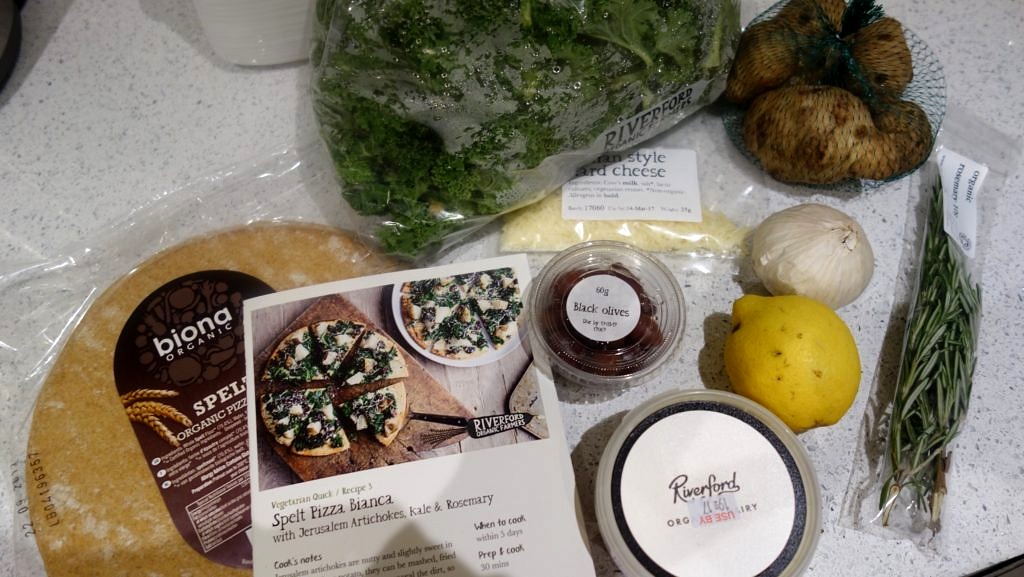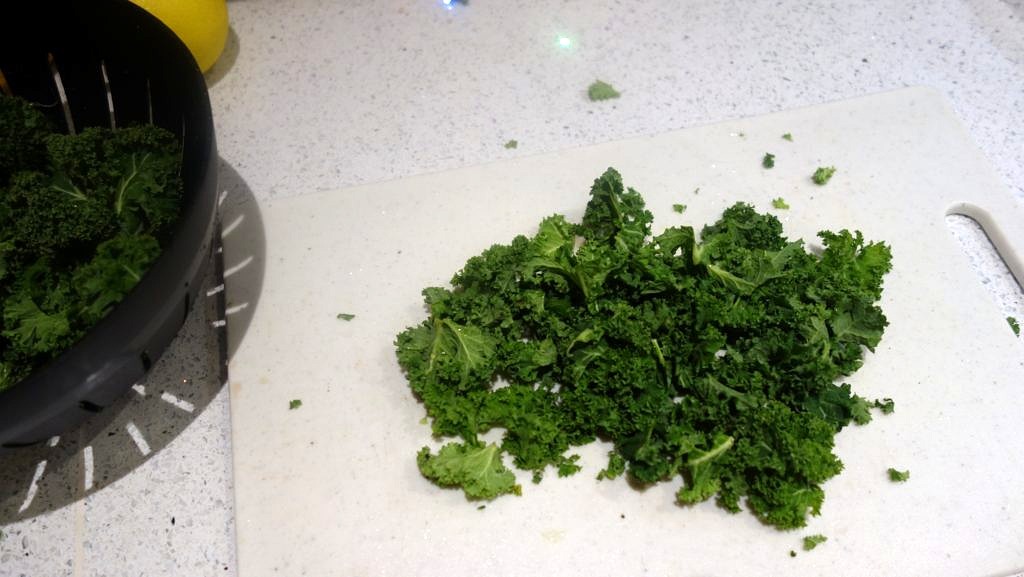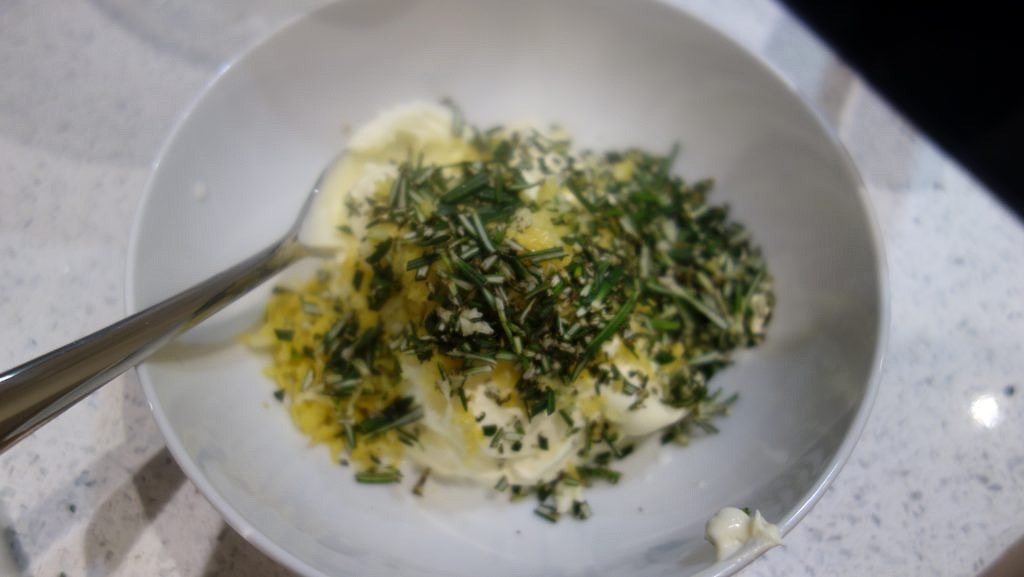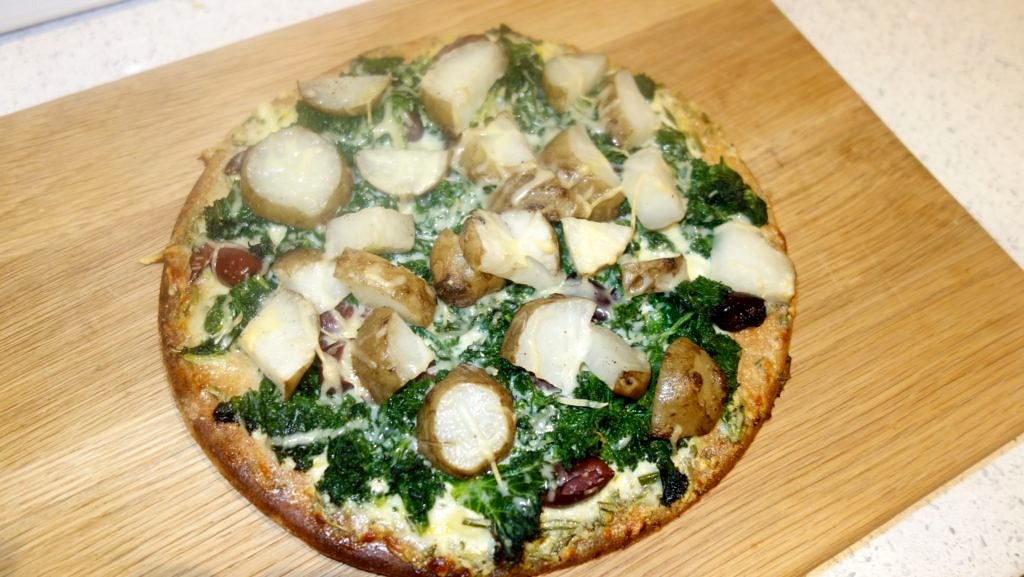 Next we tried out the purple sprouting broccoli linguine with garlic, chilli and lemon. This was probably my favourite recipe as I love linguine and the flavours were so delicious together. The chilli gave the dish a kick but it wasn't too spicy. I was really impressed with the quality of all the ingredients as they tasted so fresh.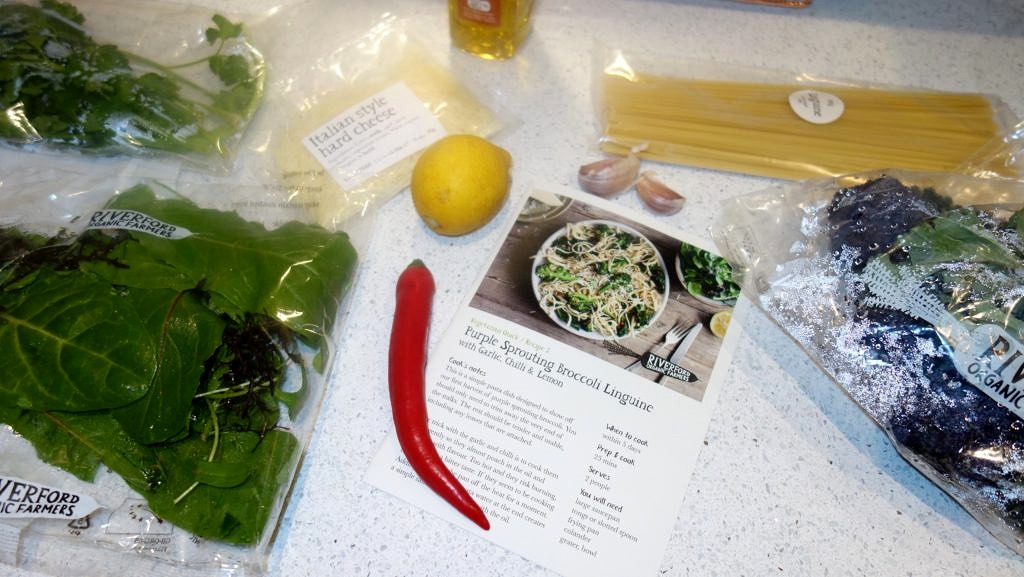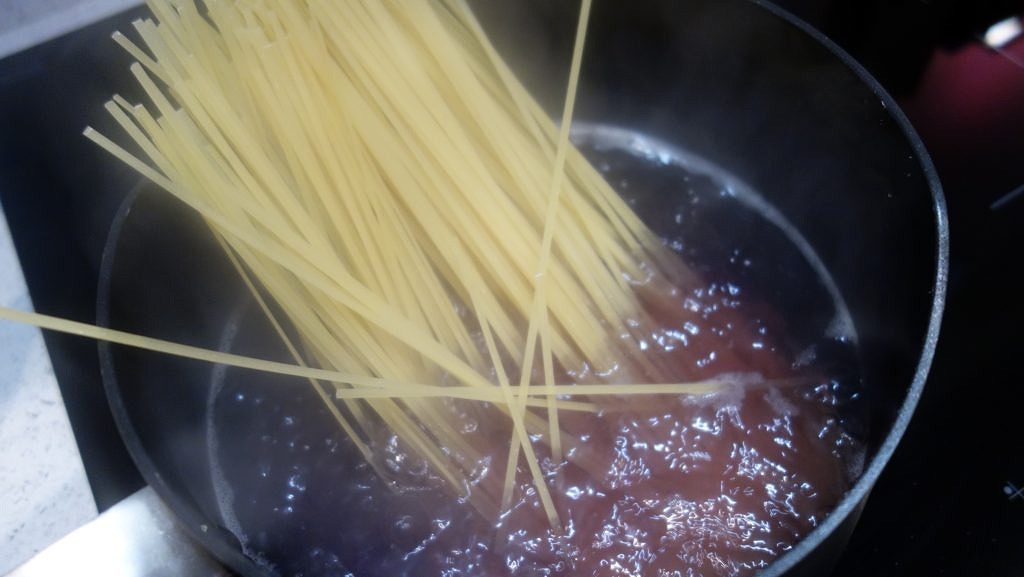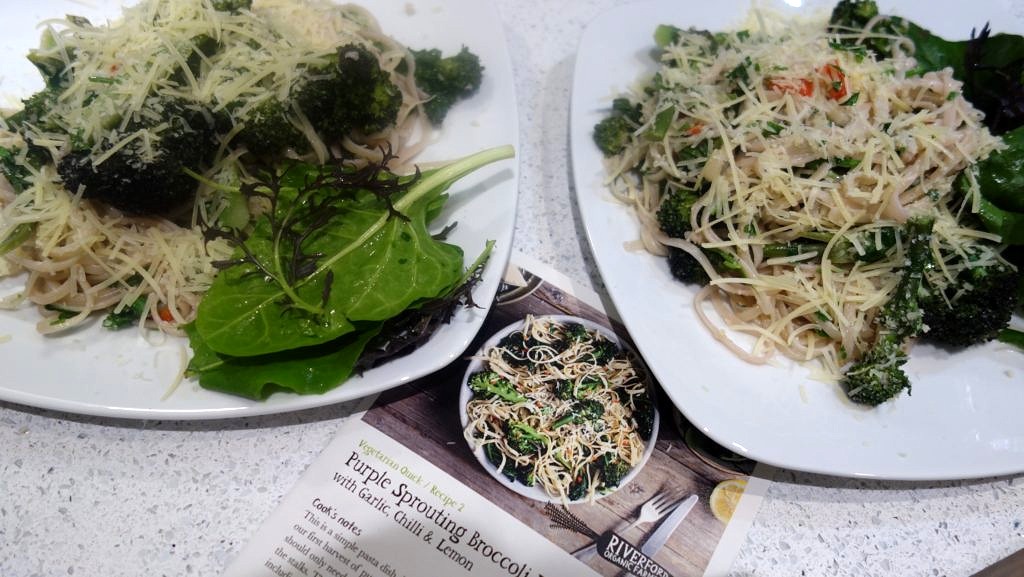 The final recipe was black bean falafel with winter salad and spiced yoghurt. I've never made home made falafel before and certainly not with black bean, but these were delicious. I would certainly make these again now I have the recipe cards.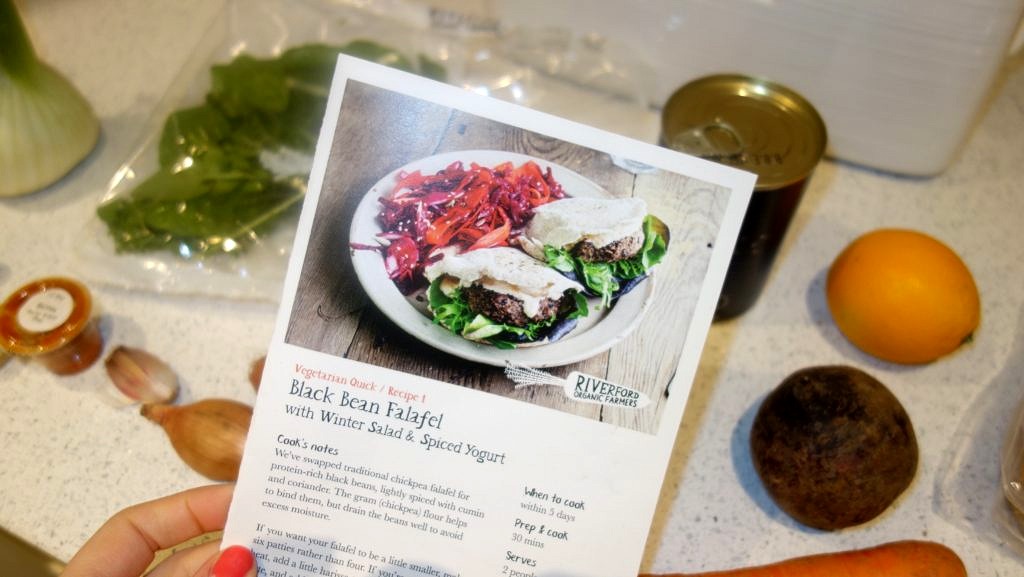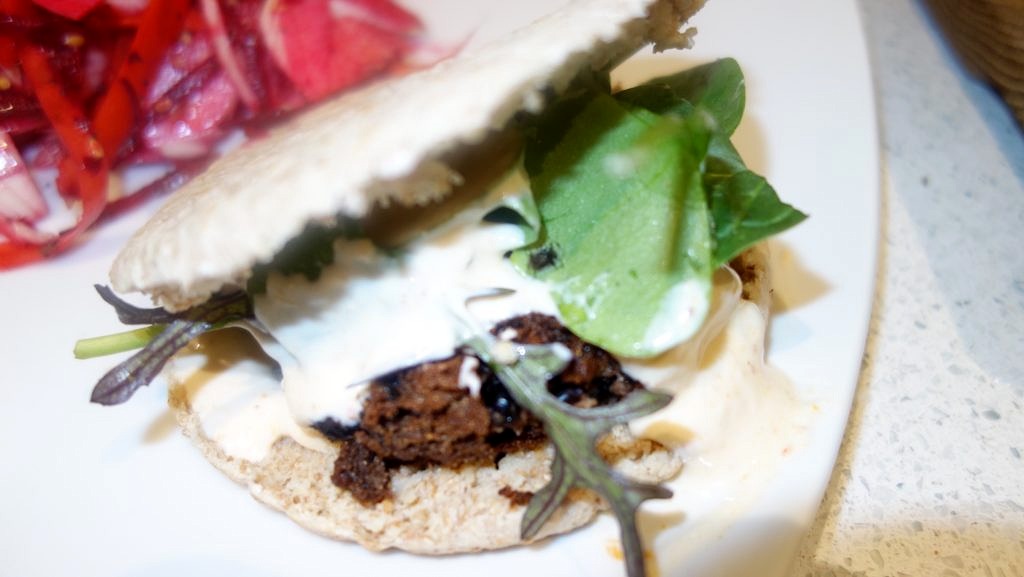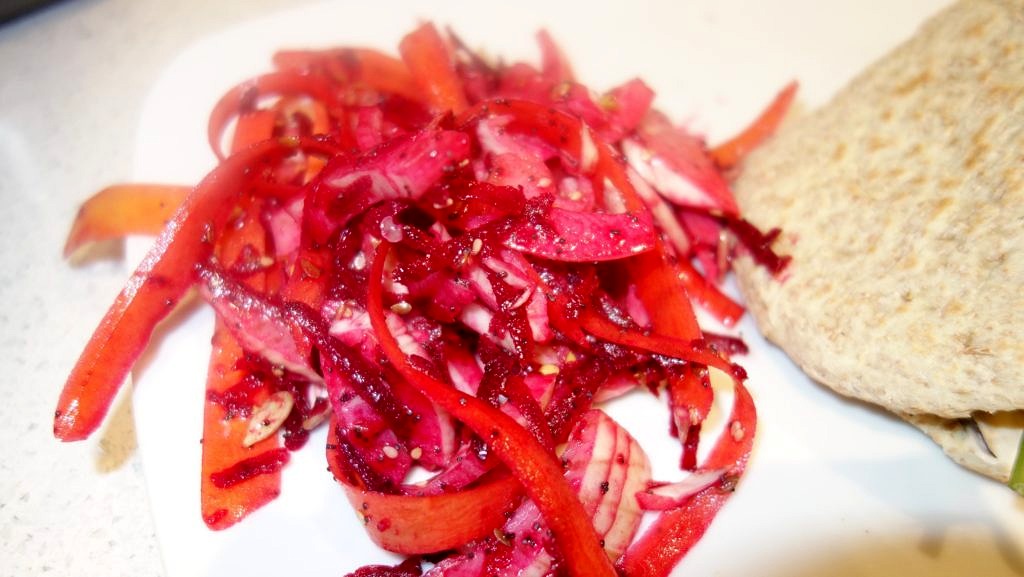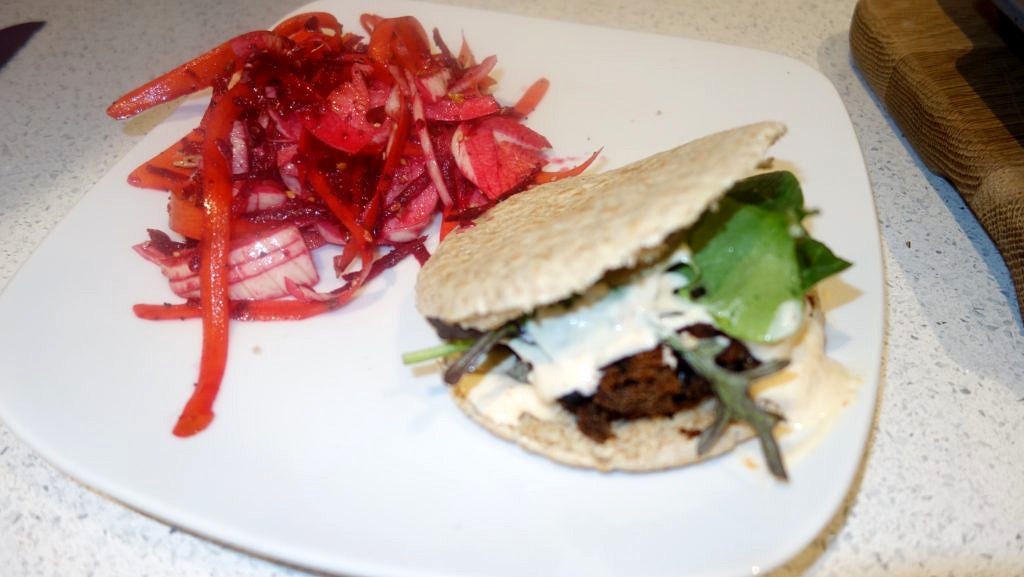 Just to give you an idea of price, the vegetarian recipe box costs £33.95 which may seem expensive but you are paying for the convenience and freshness of the food. I also loved the variety between all three recipes as they were each different. To find out more visit Riverford here.