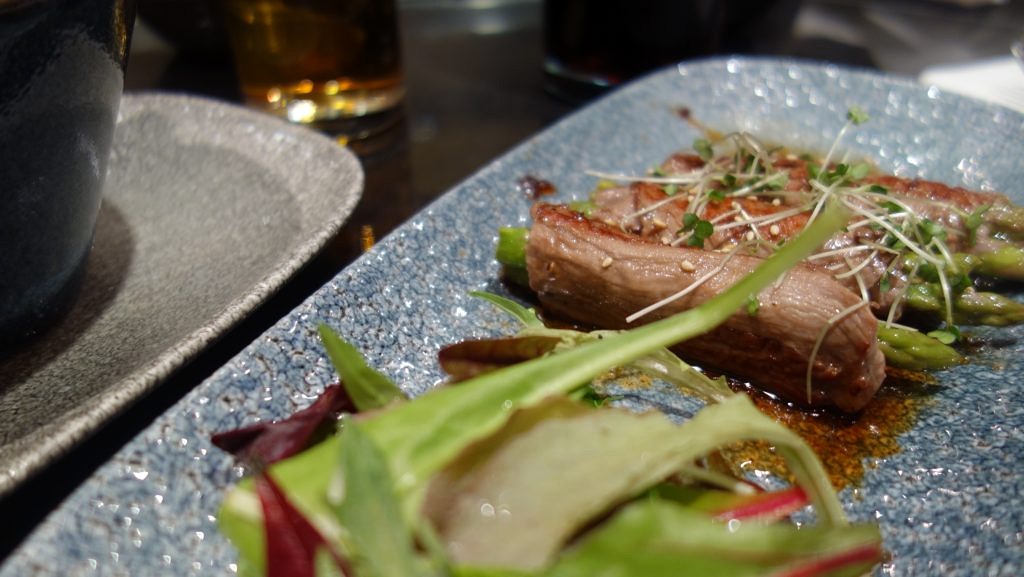 Who doesn't love Teppanyaki! It brings back memories from about 10 years ago when we first visited Sapporo. Well this place hasn't changed much, I think it may even still be the same chefs but the food is just as good as I remember it. Last week I was invited down to Sapporo to experience it for myself so I took my husband with for a little mid week date night! The restaurant is located on Liverpool street just close by to the Hilton Hotel at the top of Deansgate in Manchester, a quiet spot amongst the hustle and bustle of the city centre night life.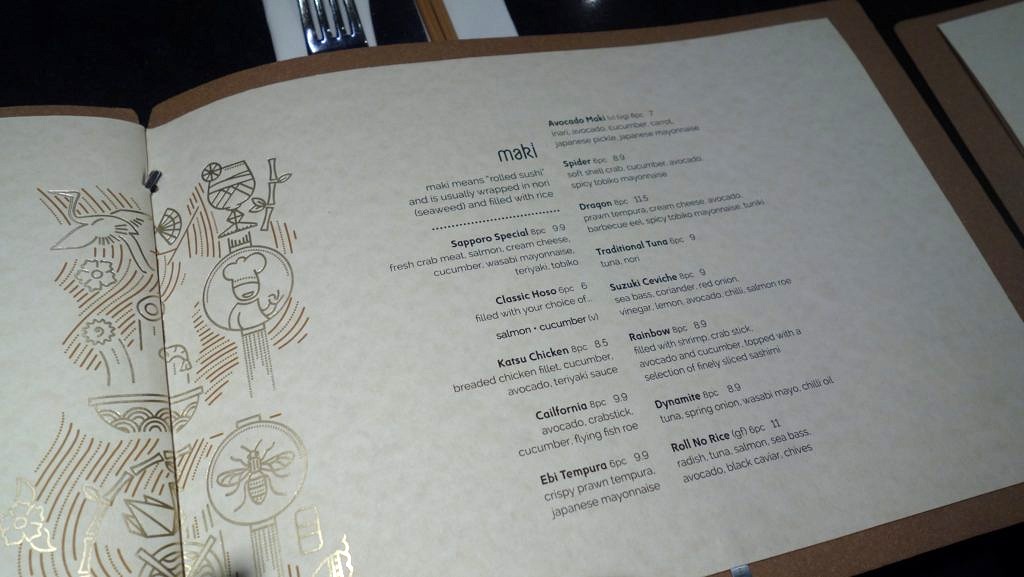 The restaurant has several large hot plate cooking stations that seat around 15-20 guests and if you are visiting with one other be sure you will be dining with people you don't know, but this is all part of the fun. Sapporo is a great place to visit for a birthday meal with all your friends as you can book out one of the tables and have two private chefs for the night. The menu is vast and I was surprised at the choice of food including sushi, small plates, steaks and fish dishes as well as a great cocktail menu. They even have tasting menus which sounded amazing but instead we decided to order a selection of dishes from the main menu. To start, we ordered the salmon and avocado maki, sweet potato tempura and the fillet steak rolls which were all delicious. These dishes were cooked in the main kitchen and brought out to us.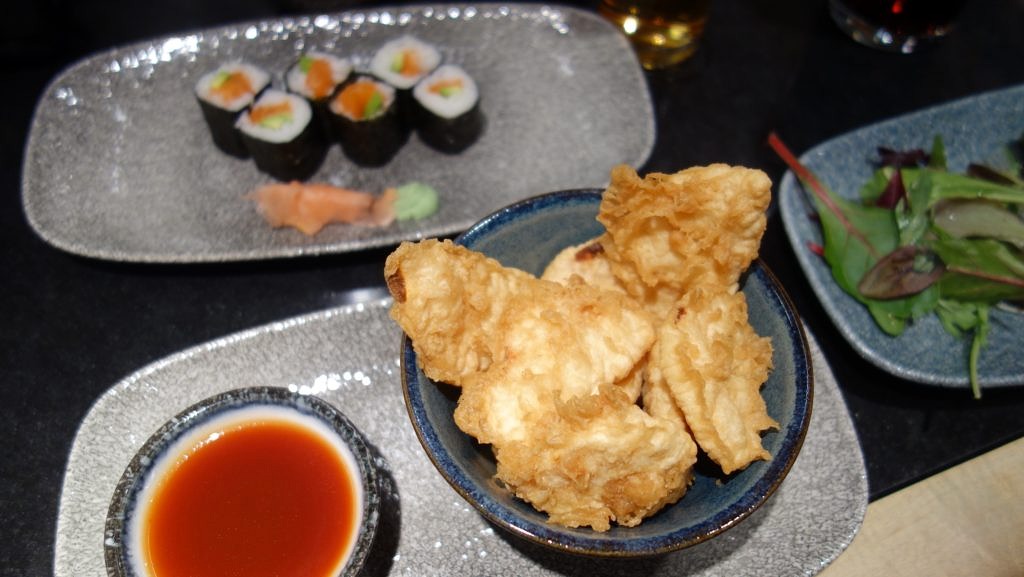 Once we had eaten our starters the show then begun! Two chefs joined the Teppanyaki area to prep the food, first up was stir fried vegetables then fried potatoes which were tossed into everyone's mouths one at a time around the table, just a little bit of fun! The egg fried rice was then cooked on the hot plate and served in individual bowls piping hot straight from the grill. Each of the main courses were then cooked, we ordered fillet steak and teriyaki salmon which were both delicious. There was plenty of food and very generous portion sizes, so no need to over order on the starters. All the dishes were very well seasoned and dipping sauces are put on the table should you require them.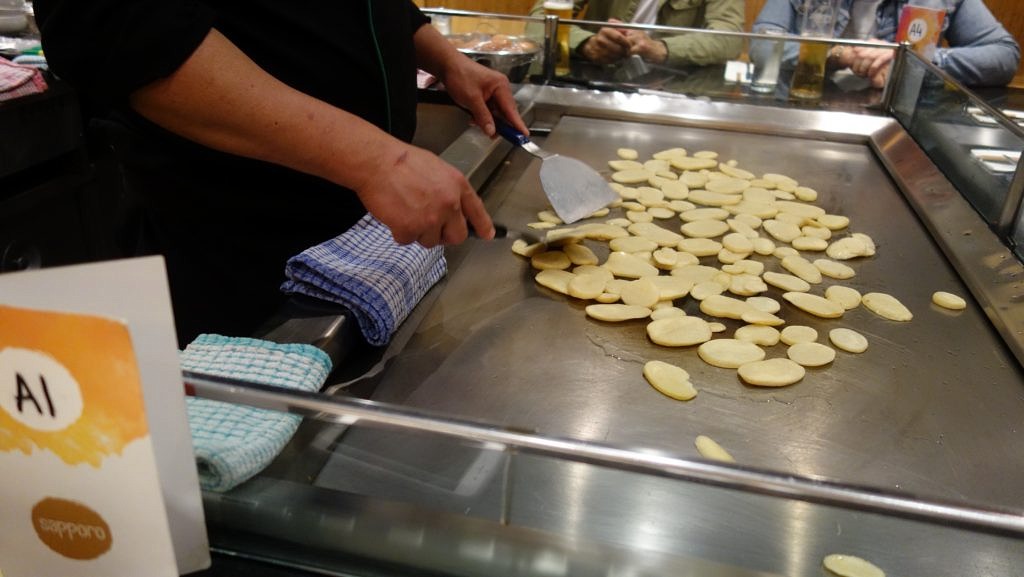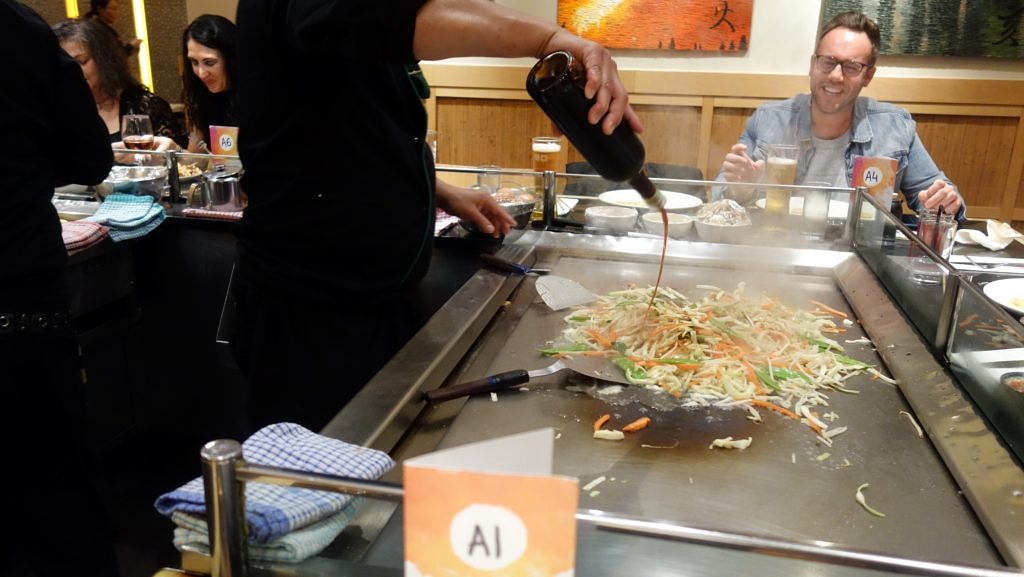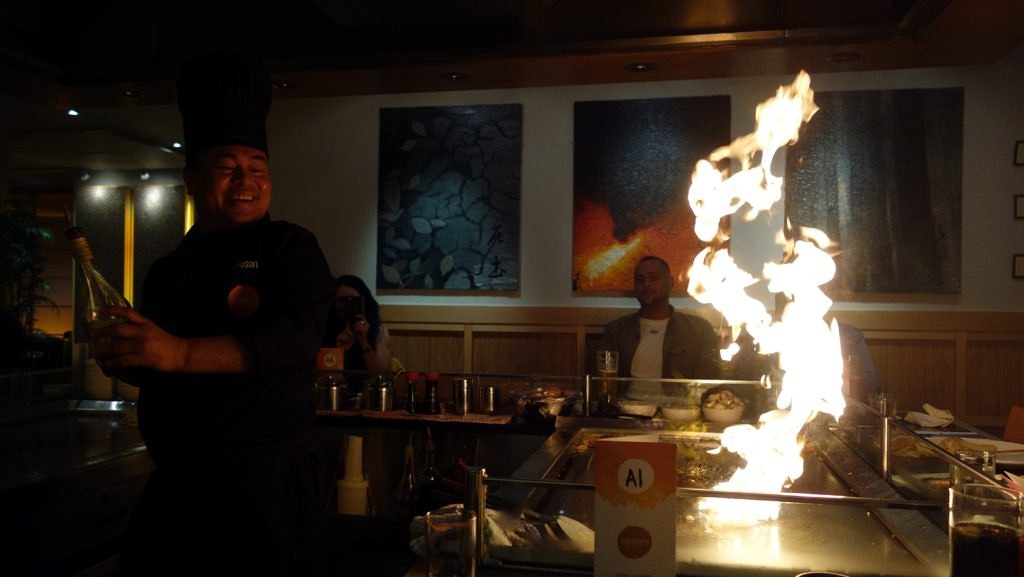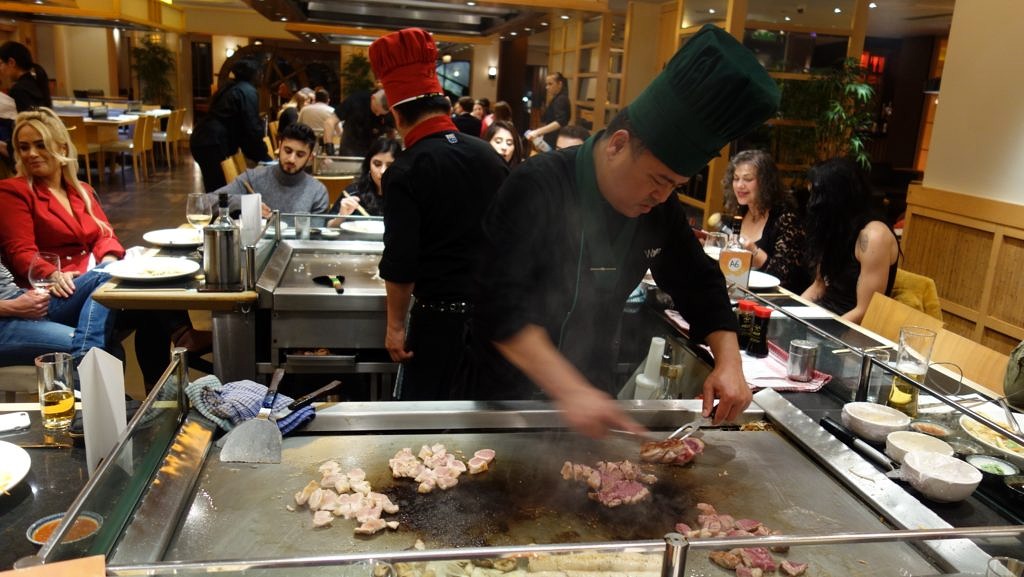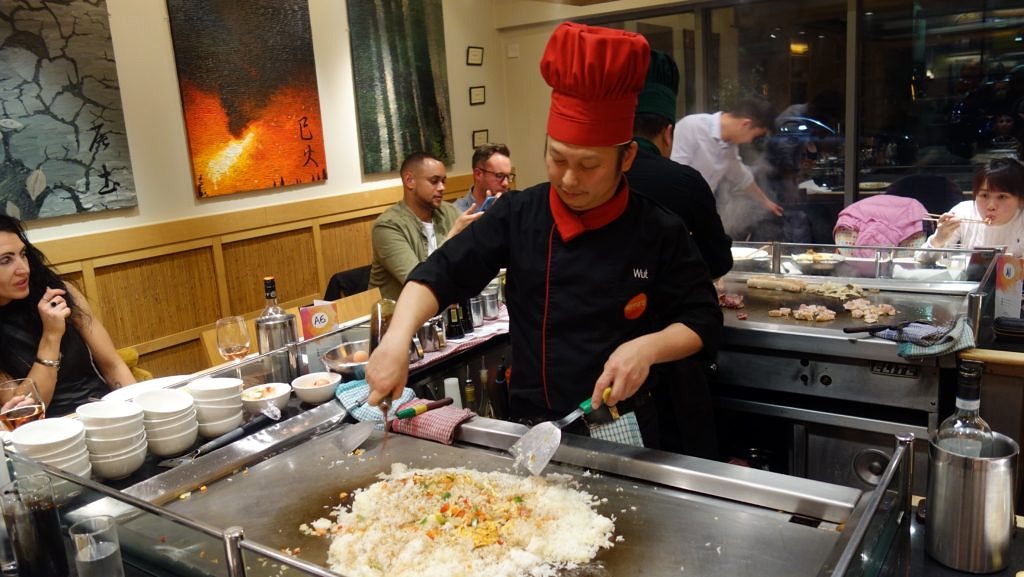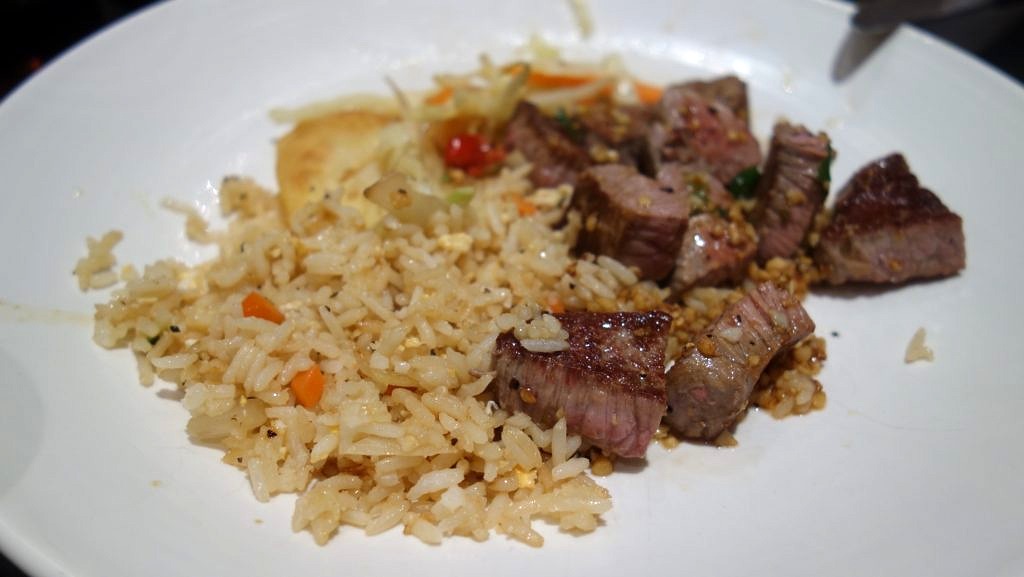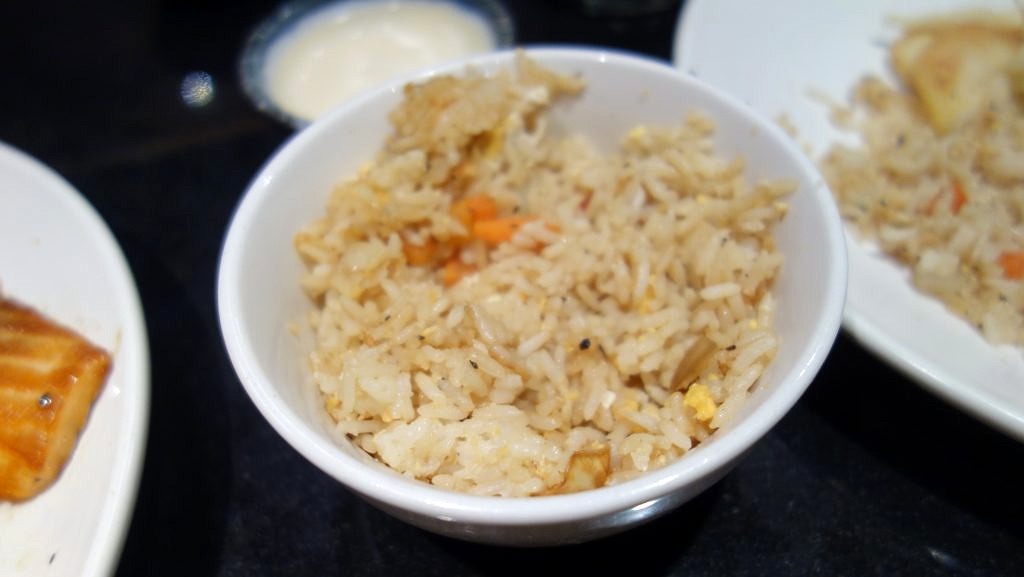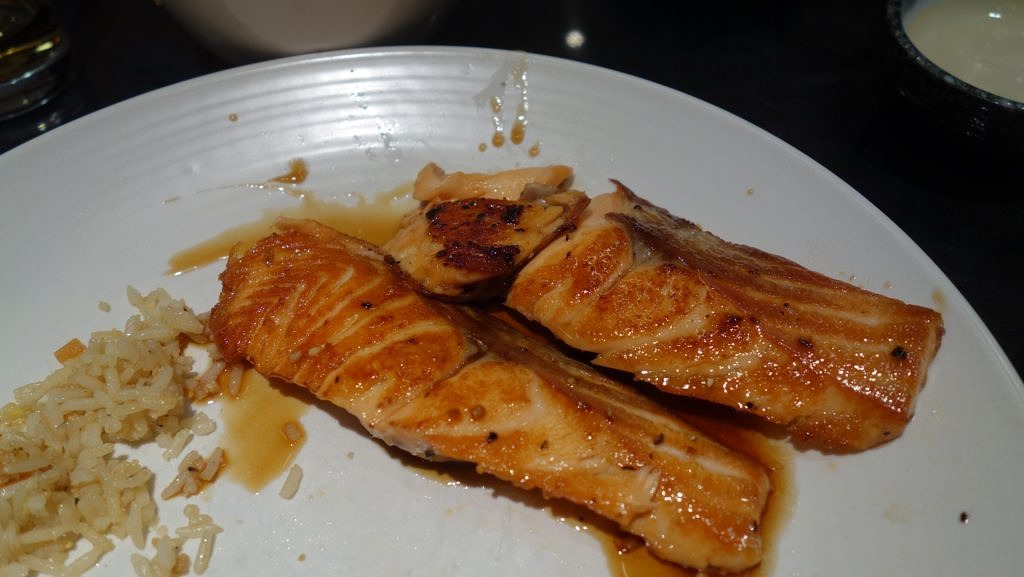 To finish the meal I ordered the jasmine tea which was served in a glass tea pot, so fragrant and a great way to end the meal. The service in Sapporo was excellent and we were looked after the entire evening. Overall a great night with delicious food and a fun experience! To visit Sapporo and make a booking click here.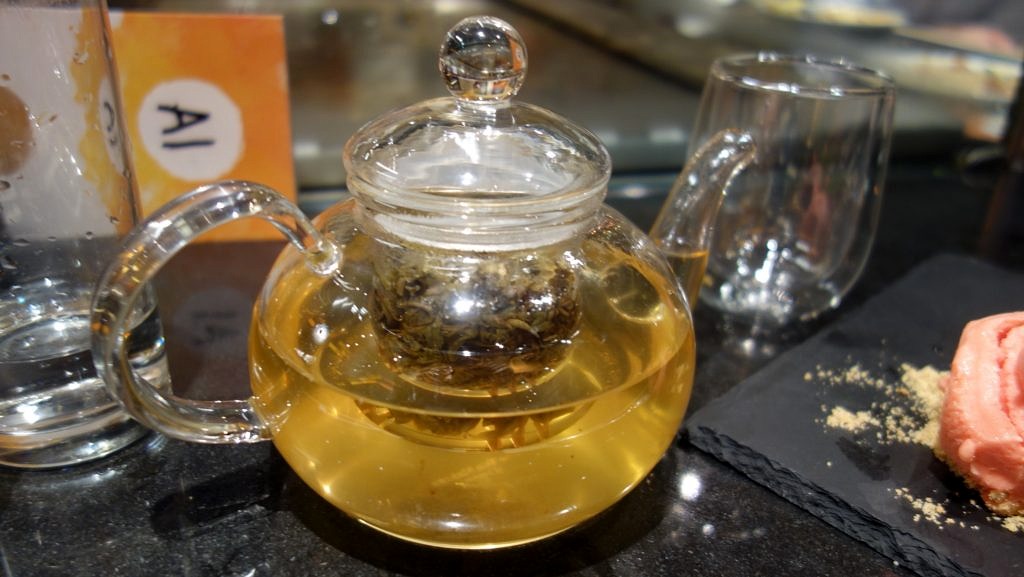 *This was a complimentary visit in exchange for a review, as always all opinions are my own.