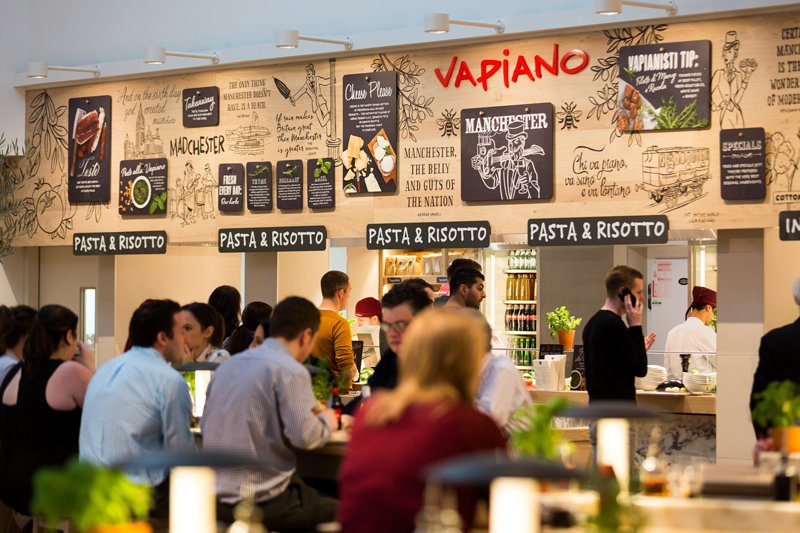 I recently tried out the Italian restaurant Vapiano's, located in the Corn Exchange in Manchester which has been transformed into a dining complex which has 13 different restaurants. This place is a very relaxed, simple dining experience with self service stations serving pizza, pasta and antipasta. You are given a Vapiano credit card before you are seated, the idea being that you swipe the card at each station once you place your order. This makes the ordering process fuss free and easy. The restaurant is vibrant with casual benches to sit at and a wide choice of dishes available to select from. The chefs were all super friendly and knowledgeable about the dishes and ingredients were very fresh.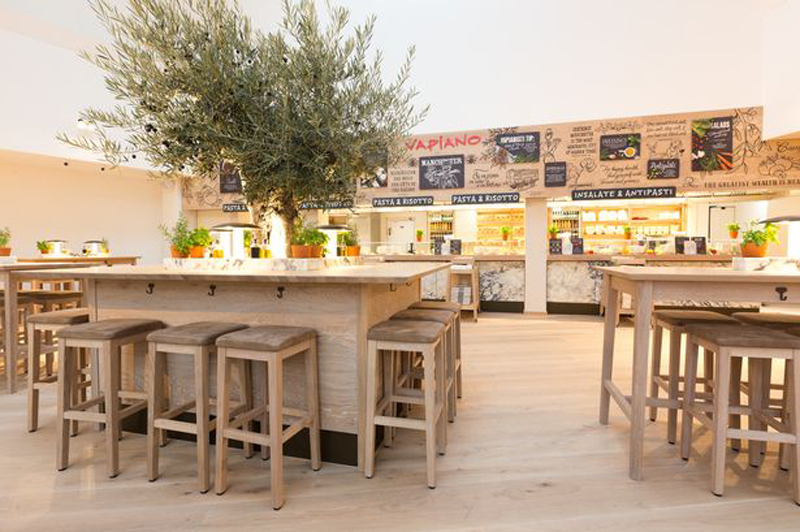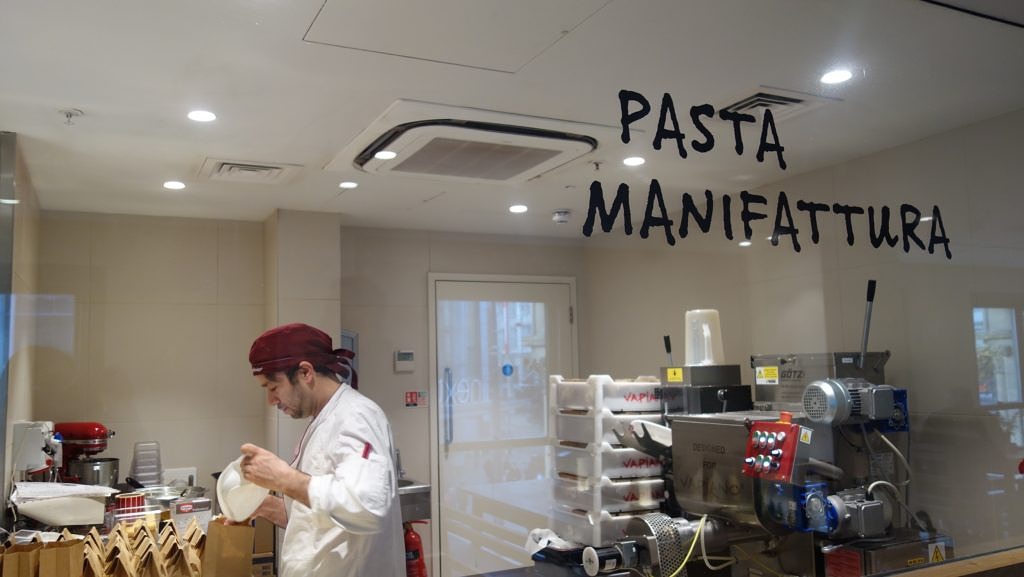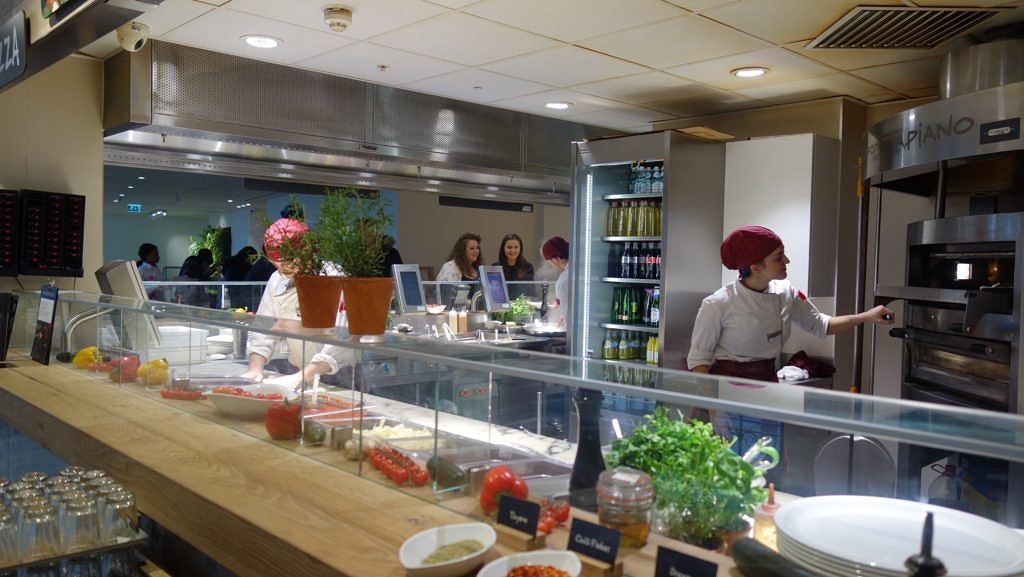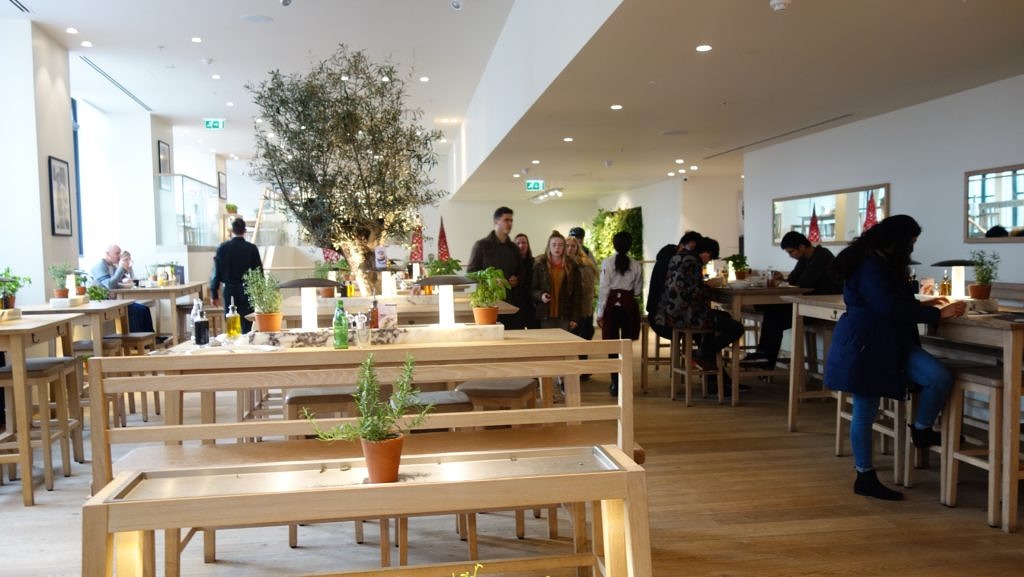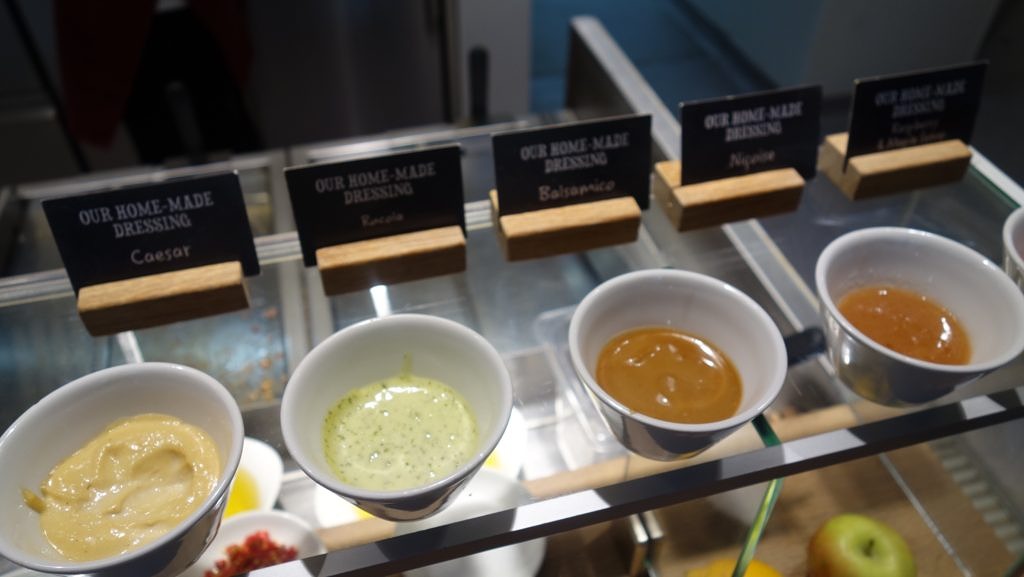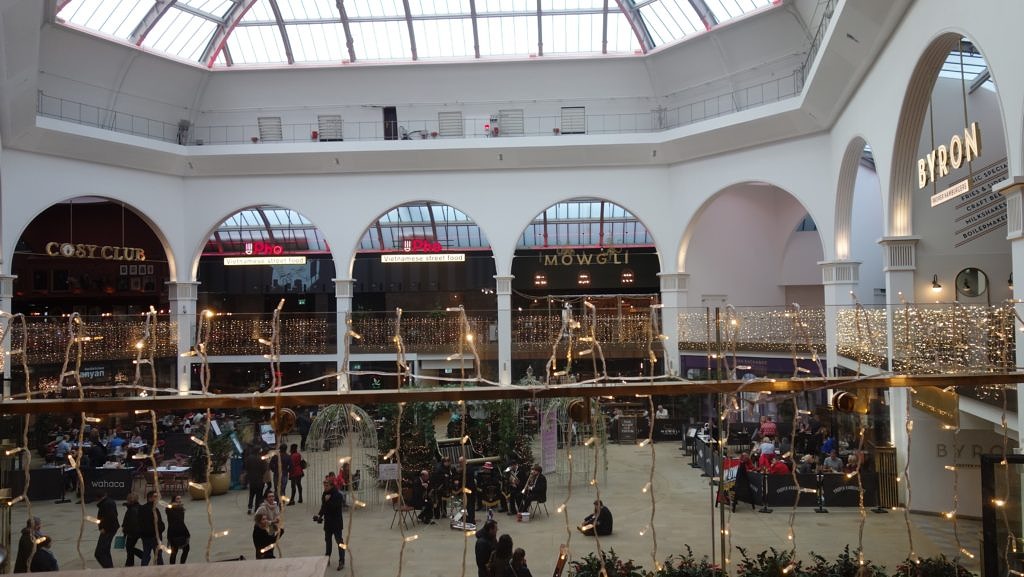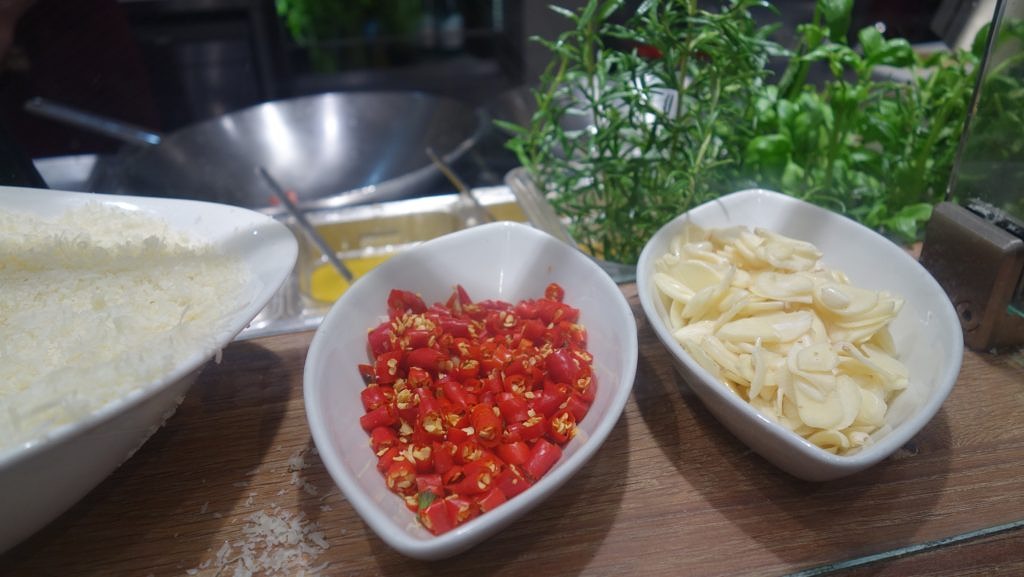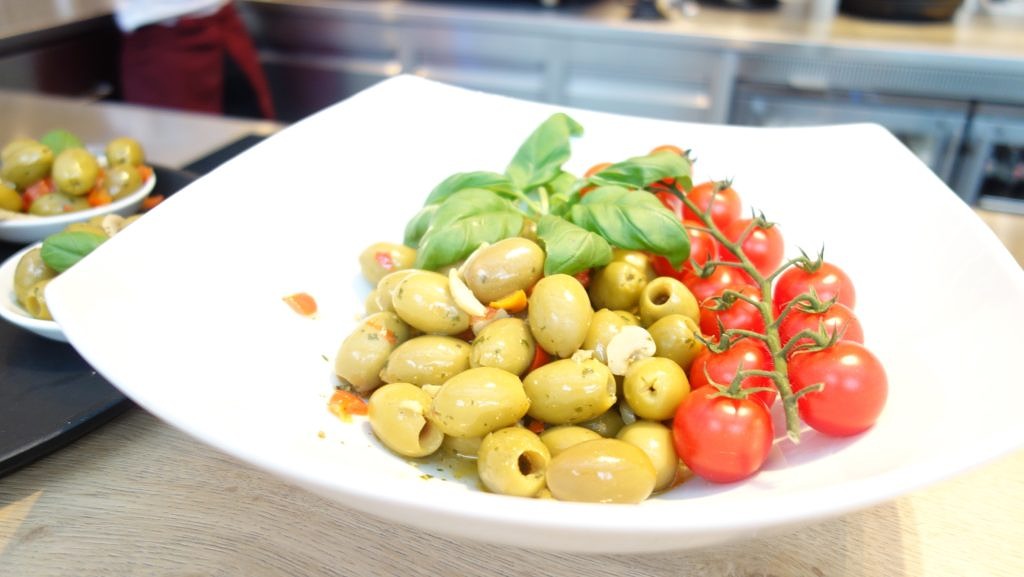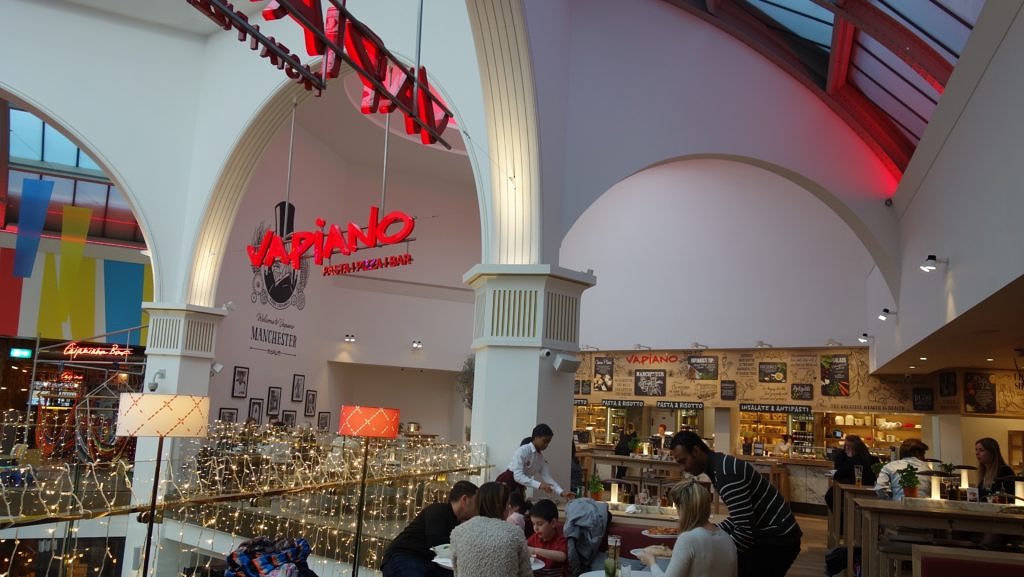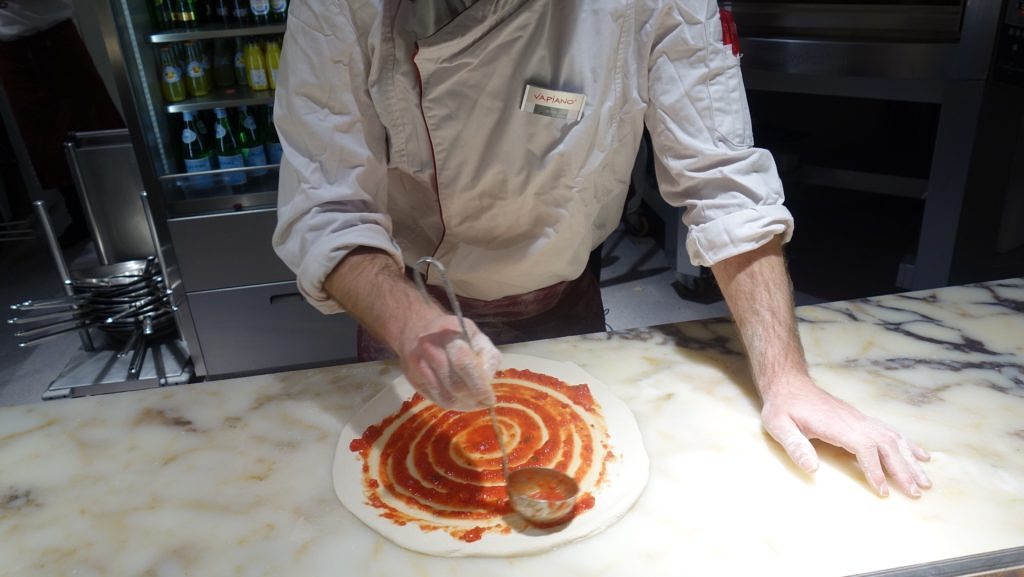 My mum and I decided to share a pizza and pasta dish so we began at the pizza station. Fresh dough to begin followed by tomato sauce and delicious roast veg, finished with mozzarella. The pizza dough tasted light and fluffy and it was served straight from the fire oven which I liked.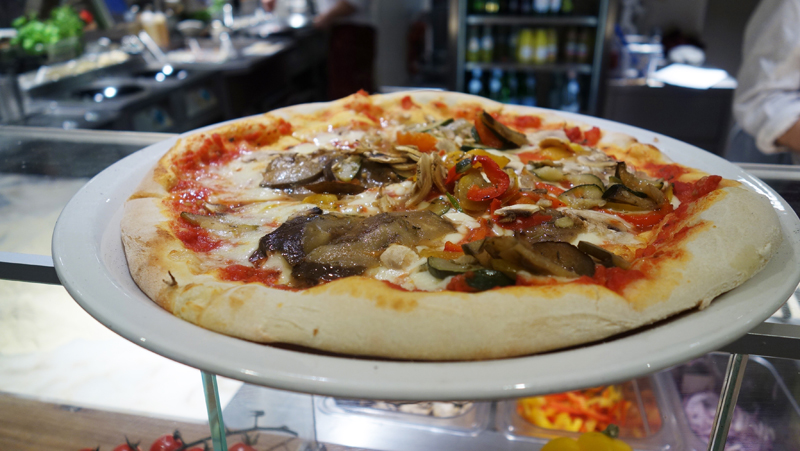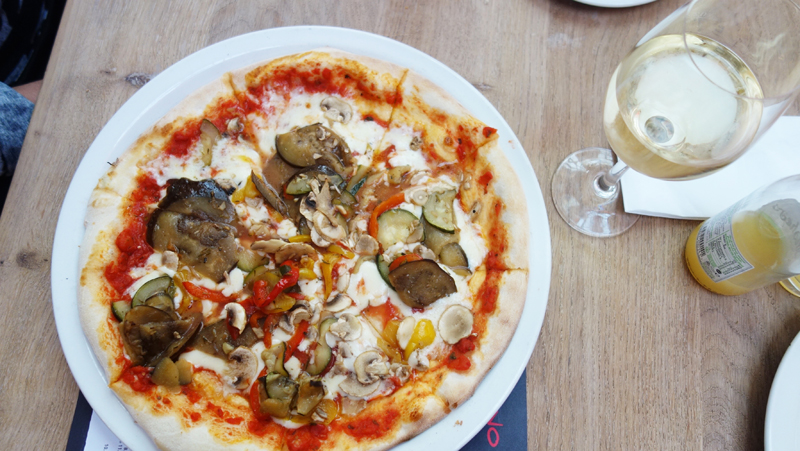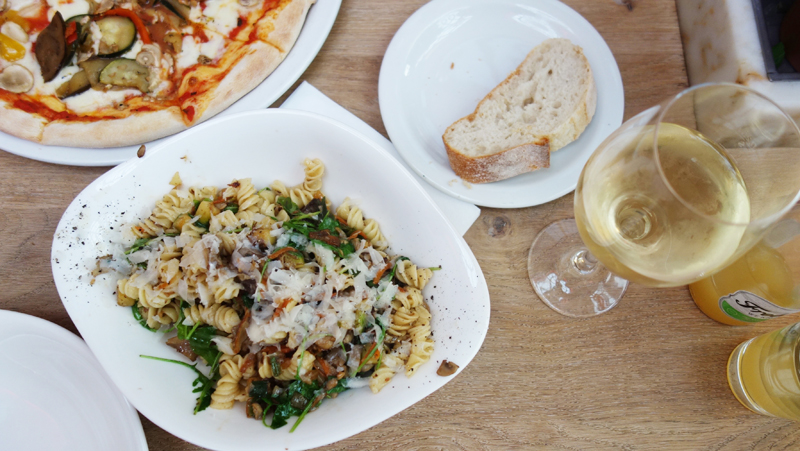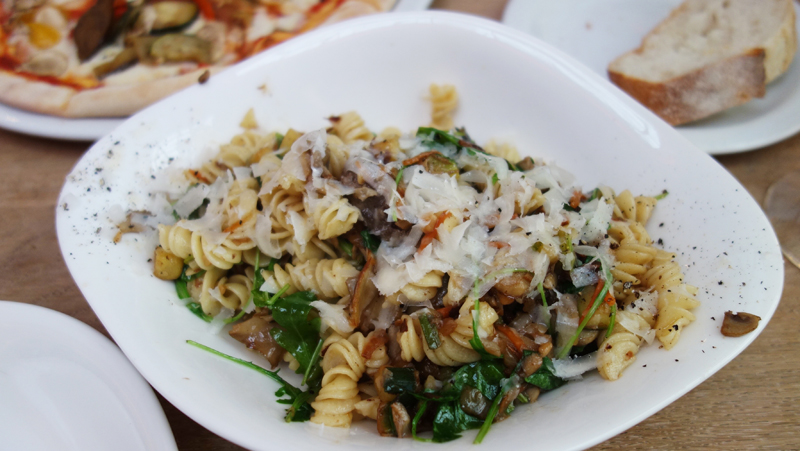 Next up was the (Filleto Di Manzo E Rucola) pasta dish which was delicious. It included chopped up beef fillet, mushrooms, fresh veg, white wine, onion and rocket. All the flavours together were delicious and watching the chef make the dish was great to see, shows how fresh all the dishes really are. The only thing I'd say about this dish is that you do only get a few pieces of beef, but overall it was super tasty and colourful. Portions were very generous on the whole and good value for money.