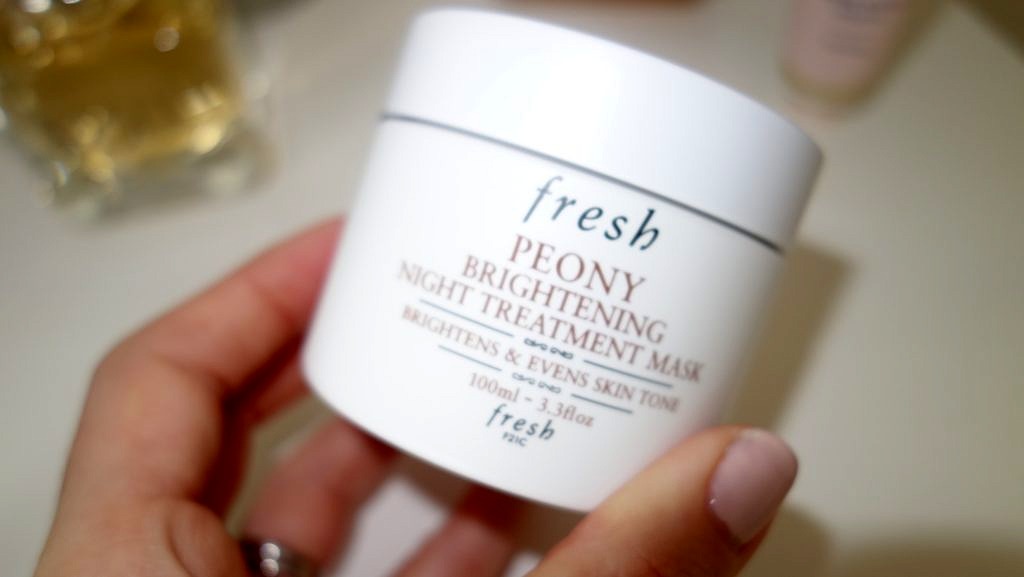 I recently did a massive clear out of my beauty and skincare products and made space for all my newbies so I can now share them with you! I have been sent some amazing beauty products recently and these are my ultimate favourites, here's why I am loving them so much. First up is this Peony Brightening Night treatment mask by Fresh Beauty. I've been a fan of this brand for a few years now since I discovered it in Singapore whilst on my honeymoon! All the products are honestly amazing, especially this overnight mask which you apply before going to sleep. I use this when I am feeling super tired and need a boost to make me feel better, waking up to smoother and brighter skin is a definite win when you are always on the go and don't have time to sit for 20 minutes to enjoy a face mask. 

Next is an absolute must have for this time of year, this rose hand cream by Lanolin. Firstly the packaging is super cute and the product itself is an intense formula which means its extra rich and hydrating on the skin. I tend the apply this before I go to bed as it works best overnight. A little goes a long way so this hand cream will last a very long time.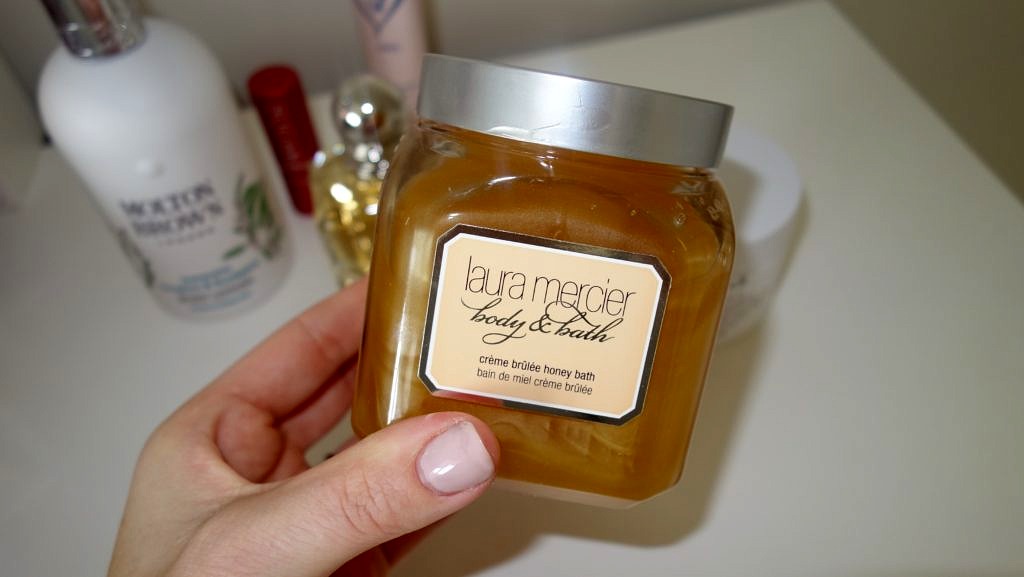 Next up is the most indulgent and beautiful smelling bath product by Laura Mercier. This creme brûlée honey bath is amazing, you literally feel as though you are bathing in honey, it smells so good! Although it looks like glass the tub is actually plastic making it very practical to have in the bathroom and the wooden honey dipper is very playful and makes pouring this into the bath mess free! This bubble bath doesn't create masses of bubbles like other brands but it is definitely a luxury bath time treat and does leave your skin feeling very soft.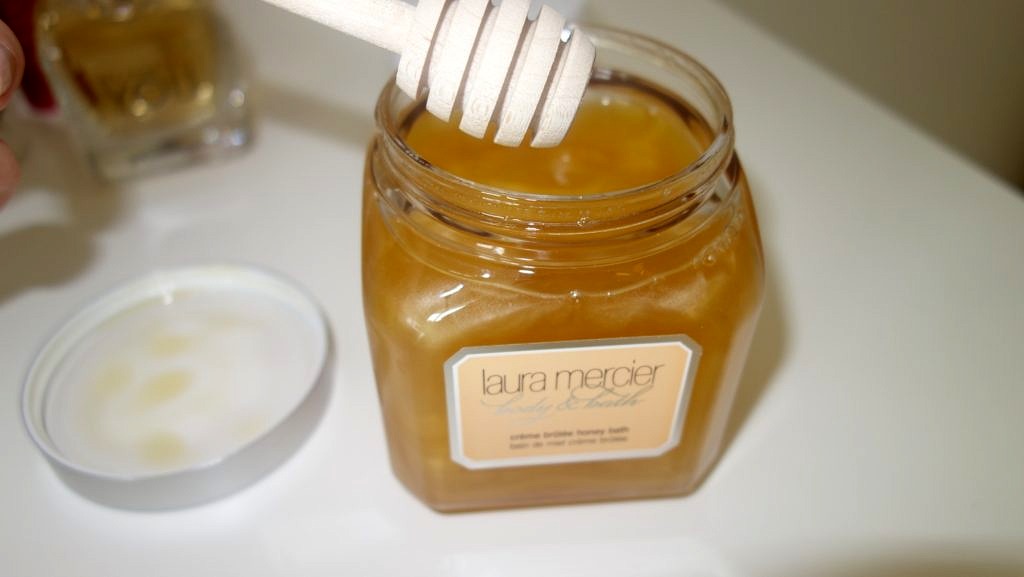 I've been a huge fan of Jo Malone since I starting blogging, I am obsessed with their fragrances and candles. My favourite scent from the collection is Pomegranate Noir, it has such a distinct scent that creates a beautiful aroma in the room even after burning. There is something about burning a Jo Malone candle that feels so luxurious and relaxing.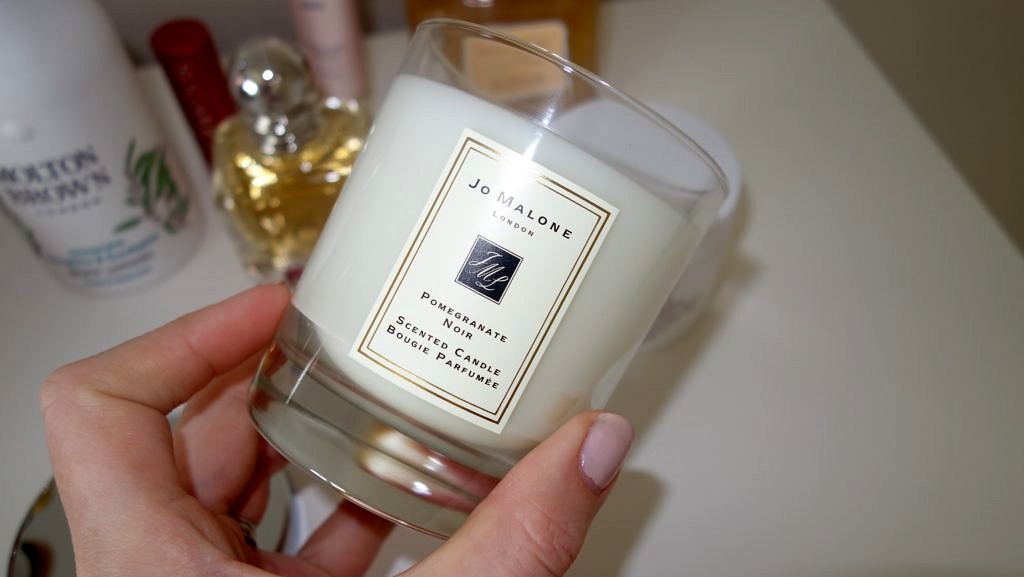 Molton Brown's latest collection that launched over the summer was called Seabourn which was blended exclusively for the world's finest ultra-luxury Cruise Line. The body lotion from this collection was my absolute fave and I've been using it for a few months now, it smells so fresh as the fragrance combines eucalyptus, samphire, bergamot and mint!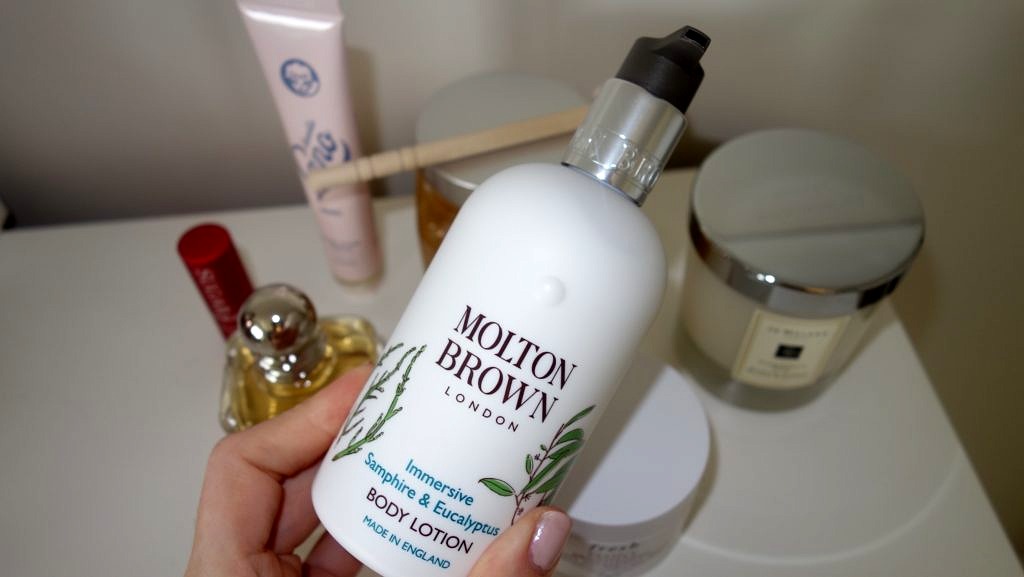 I am a real fragrance junkie, my collection spans from super sweet and sugary scents to fresh and spicy. However my everyday fragrance leans more towards to sweeter side so when I discovered 'Because it's You' by Armani I was very excited to try it out. The mix of neroli and vanilla make this scent quite addictive, I keep this fragrance out on my dressing table as I love the bottle!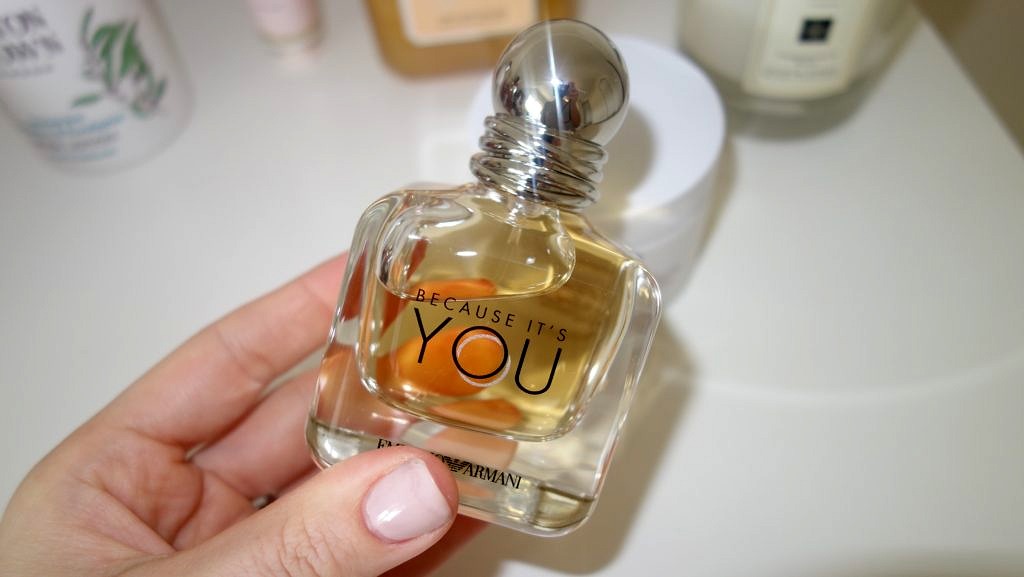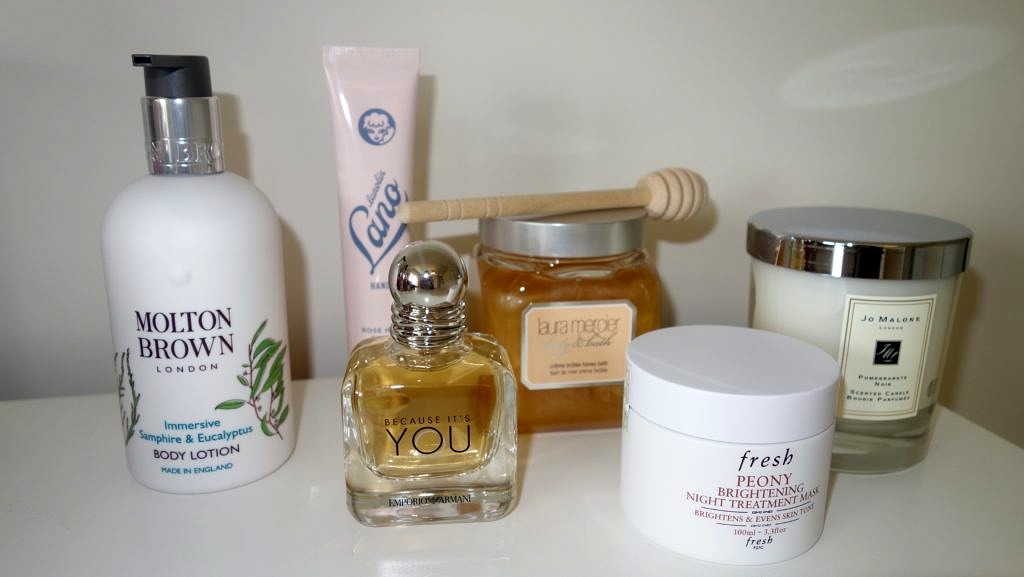 Shop my October beauty faves
What new beauty products are you guys loving at the moment?
*PR samples have been used in this post, all opinions are my own.