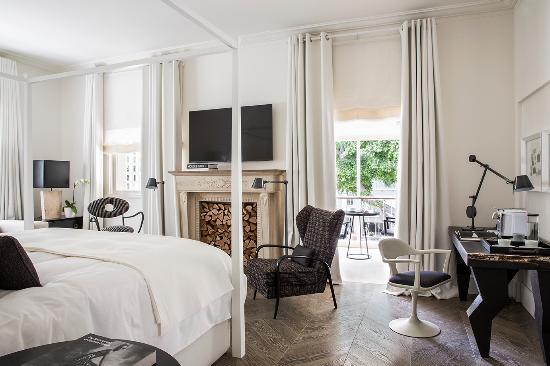 I recently spent a few days in the beautiful city of Tel Aviv and stayed at the intimate White Villa boutique hotel. This hotel was originally a private residence since 1947 and has been transformed into an 18 bedroom luxury boutique, each room has it's own unique character thanks to Italian designer Stefano Dorata. I'd call this place a hidden gem as you hardly notice it from the street but when you enter you realise that you have stepped into something quite special.
The White Villa hotel features a rooftop terrace, gym, a cosy lounge area and an outdoor patio area where breakfast is served daily. If you need a reason to visit Tel Aviv then now you have one! I have stayed in a few boutique hotels in different cities but never one quite like this. Firstly, the rooms are so beautifully designed with such character and quality that you find yourself spending more time in it than you really need to! I stayed in a deluxe room which featured a modern fireplace, a superking bed and minimal furniture keeping the whole room simple but elegant.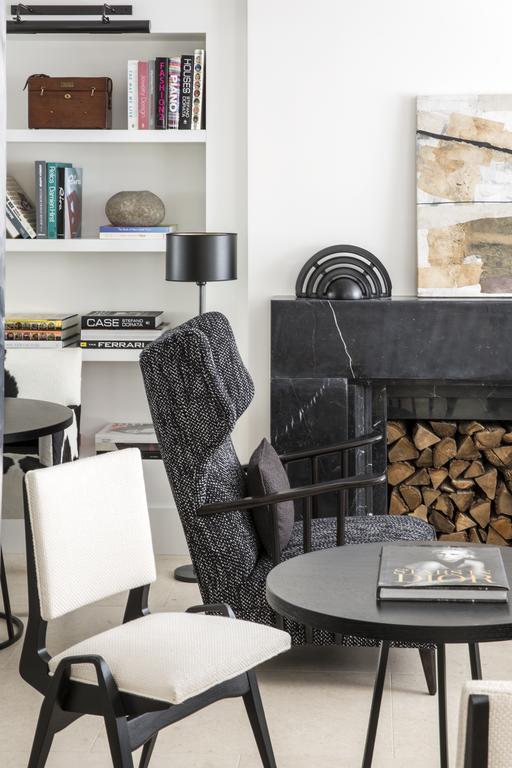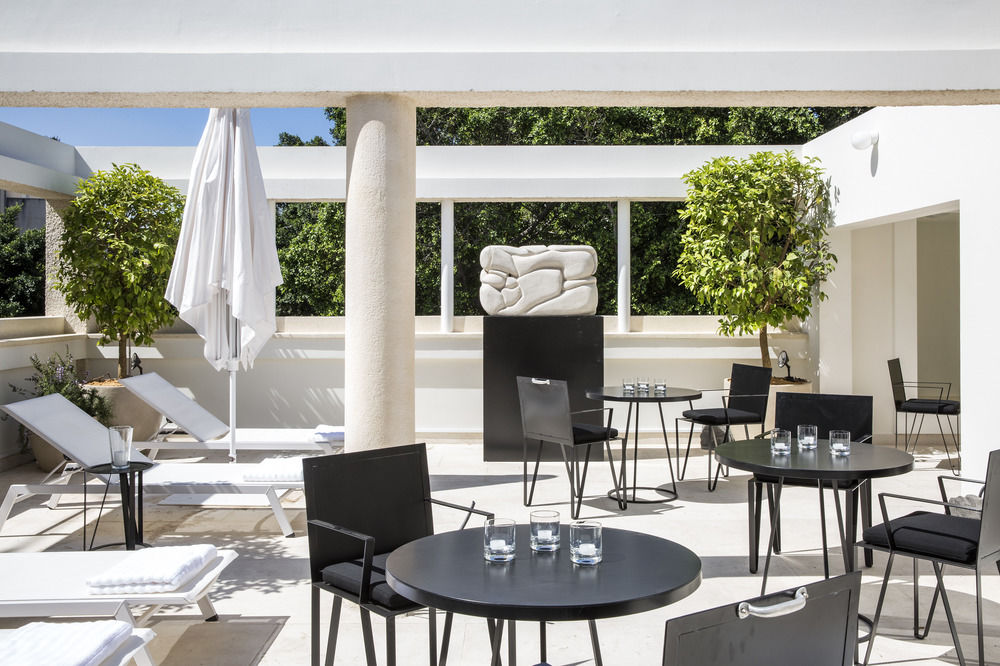 The location was amazing, just a 10 minute walk to Frishman beach and 10 minute walk to Sarona market. There was no need to get taxis anywhere as everything was within walking distance making it the perfect location.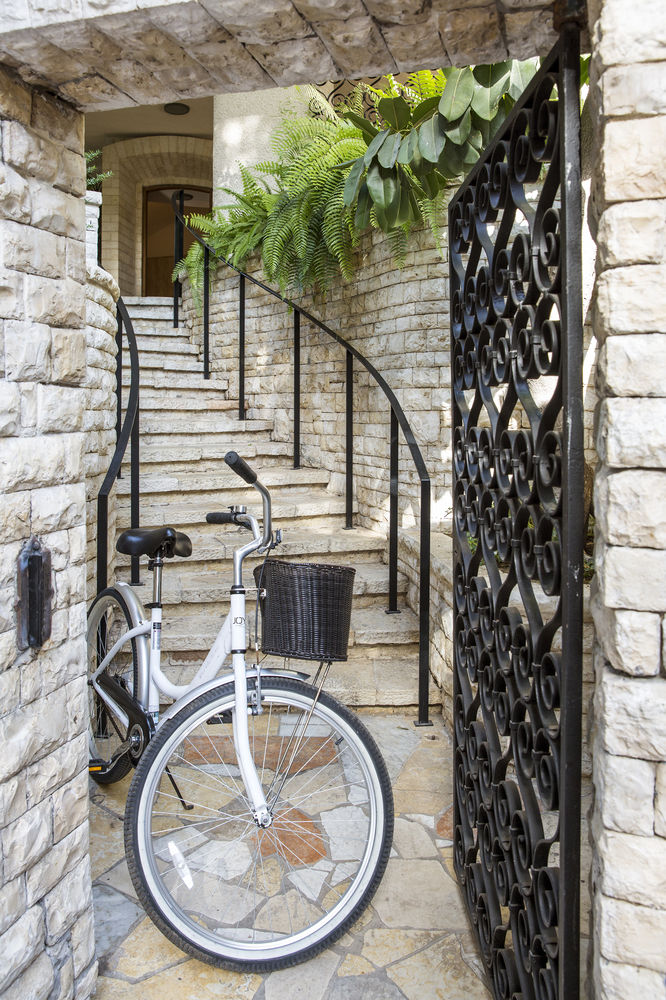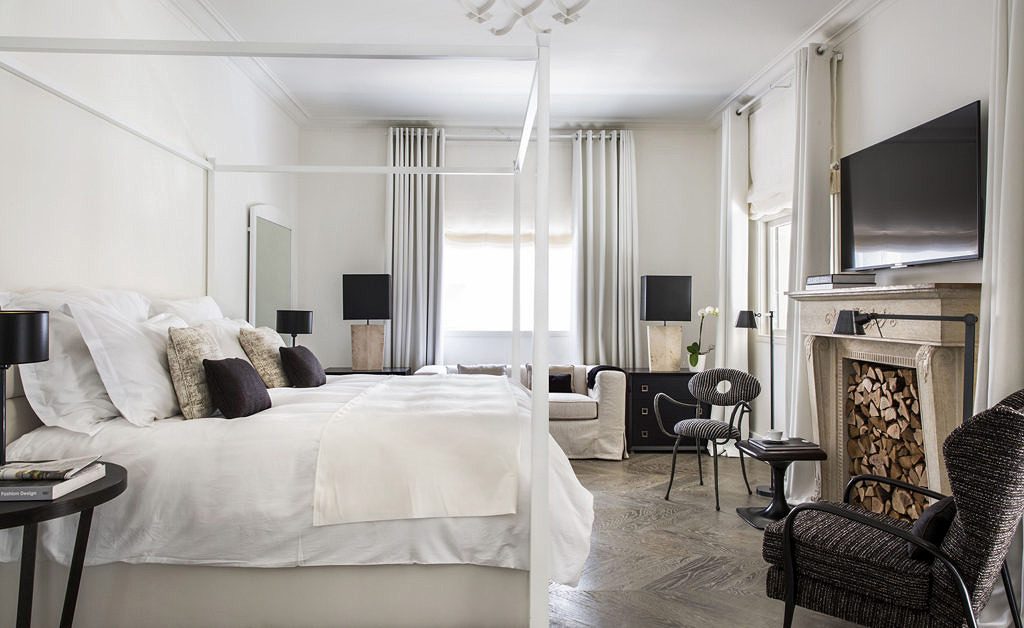 Most people rave about Israeli buffet breakfast in the large hotels by the beach, but I was pleasantly surpised by our a la carte breakfast at The White Villa. To begin we were served fresh juice, fruit, homemade granola, sourdough bread and pasties, feta cheese, mozzarella and pesto and a selection of spreads. Everything tasted amazing! If that wasn't enough, there was also a menu of 6 cooked options to try out. I decided to try the two different egg dishes, eyes wide open and Vermont Brioche. Presentation was excellent and portion sizes were perfect meaning you could try a little of everything put in front of you although we did struggle after the breakfast starter!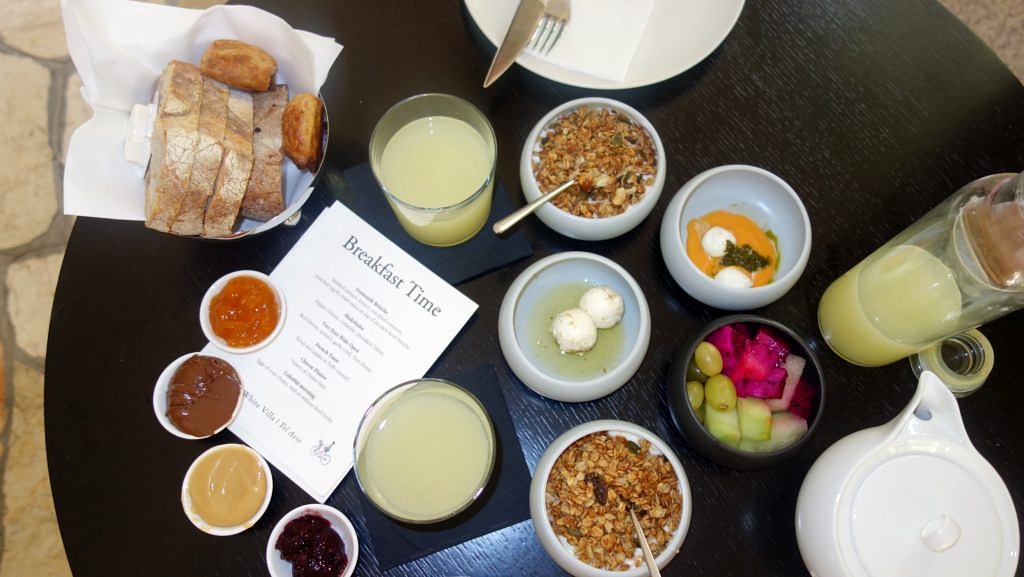 Sourdough bread and homemade pastries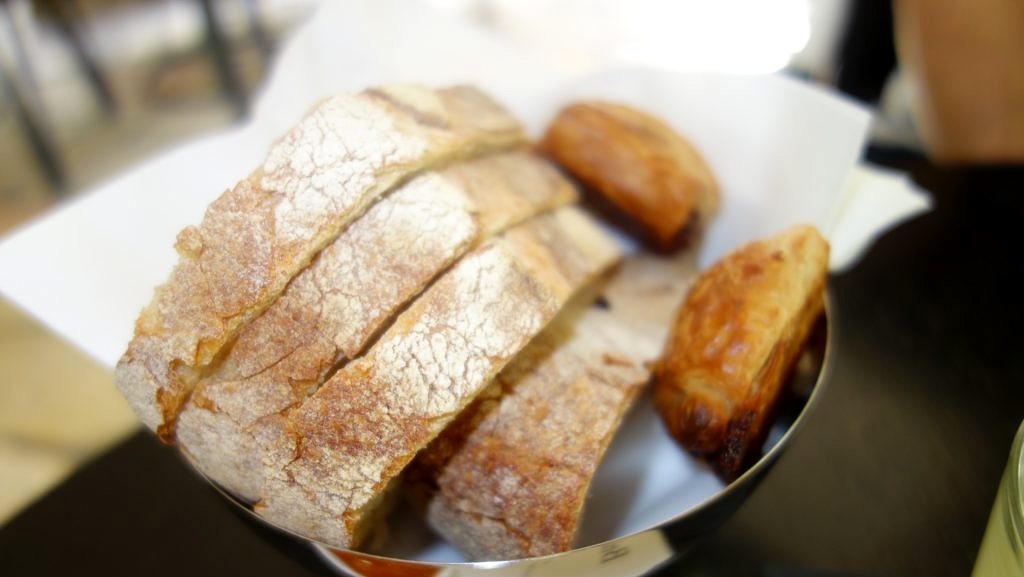 Homemade granola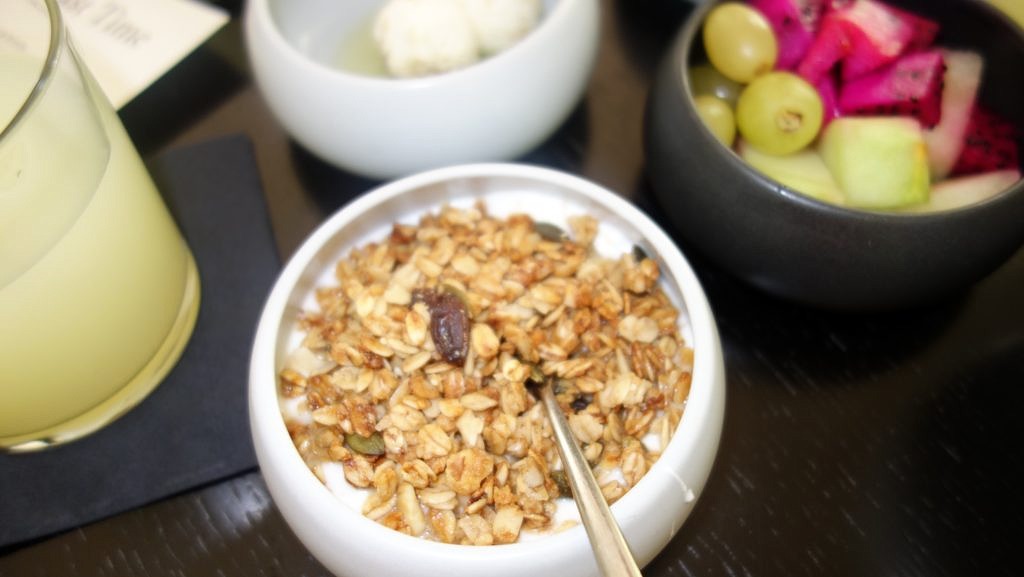 Eyes wide open – red onion, garlic, spinach, fried eggs, cheese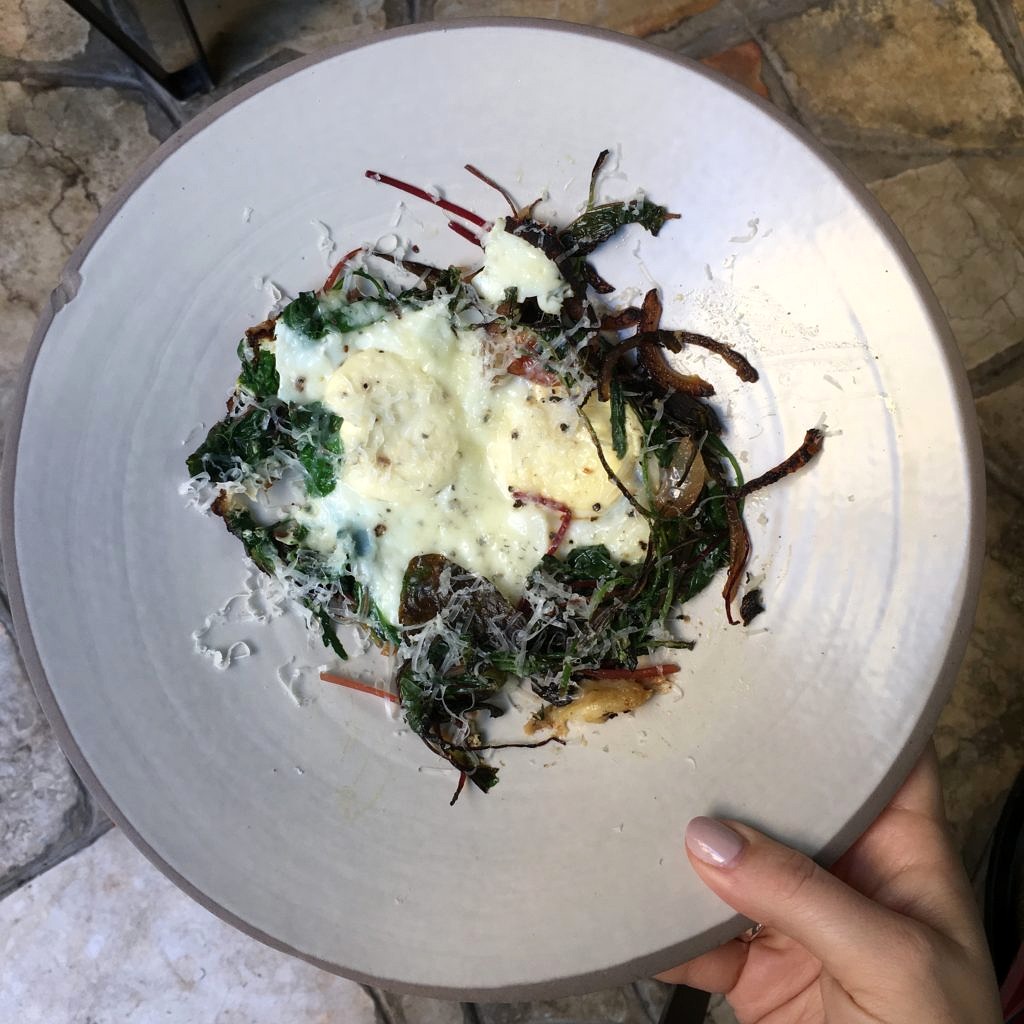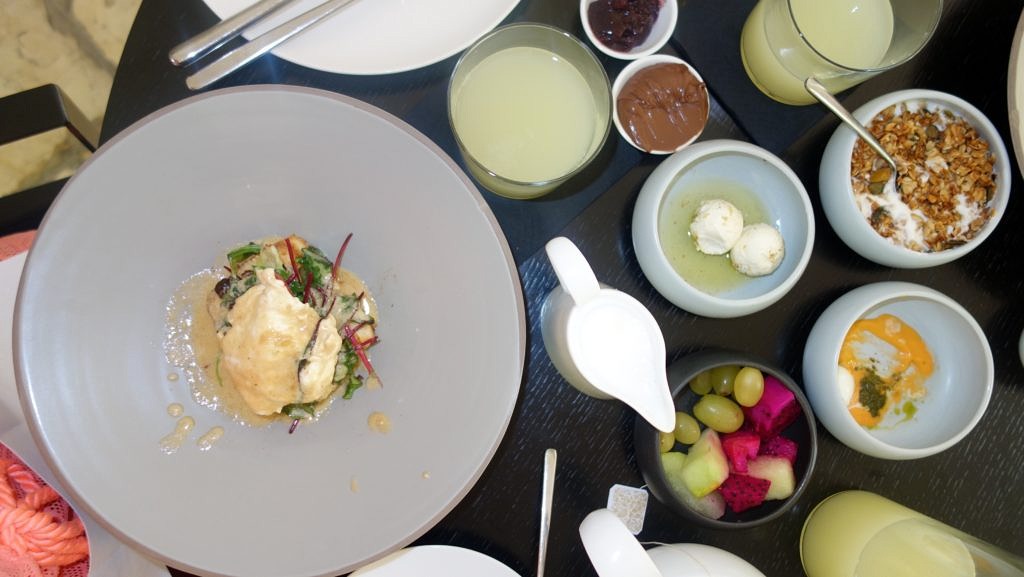 Vermouth brioche – sauteed spinach, lettuce, sundried tomato, poached egg and cream sauce on top of a brioche bun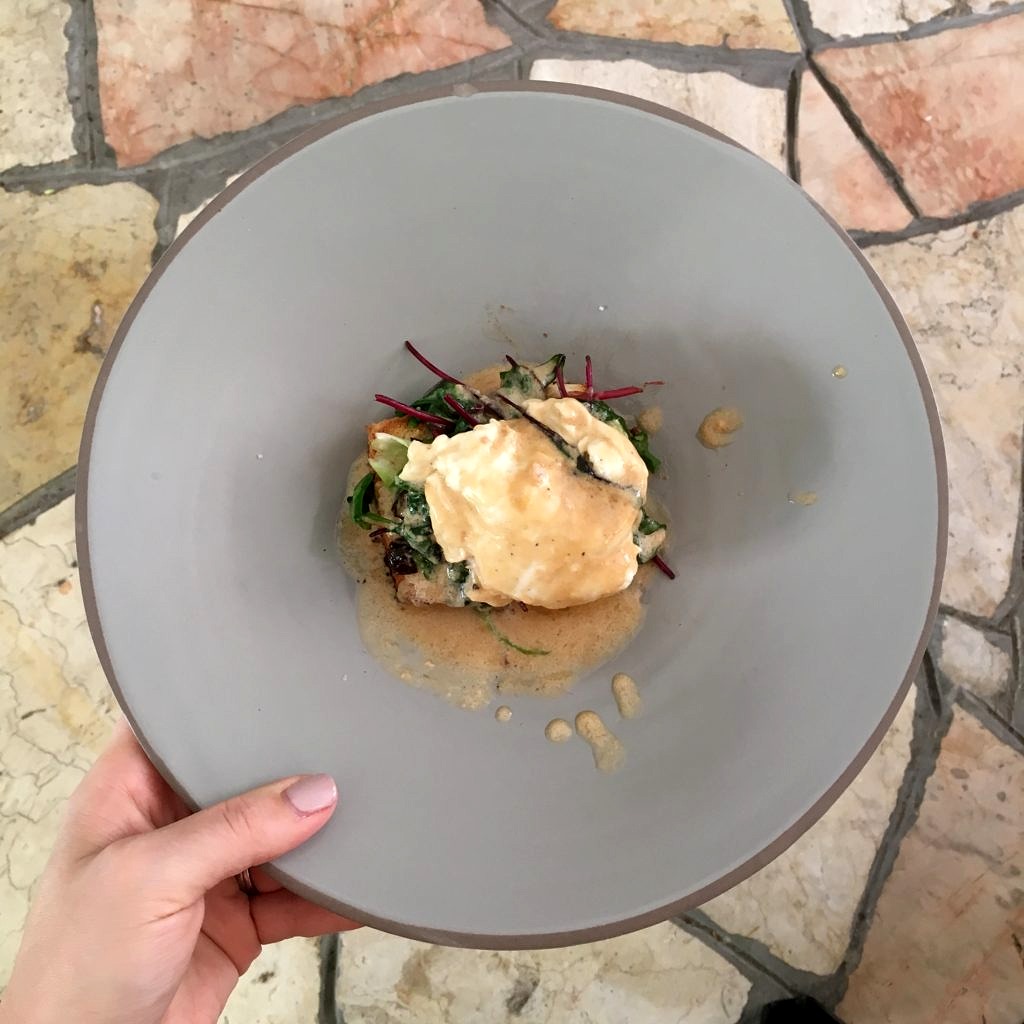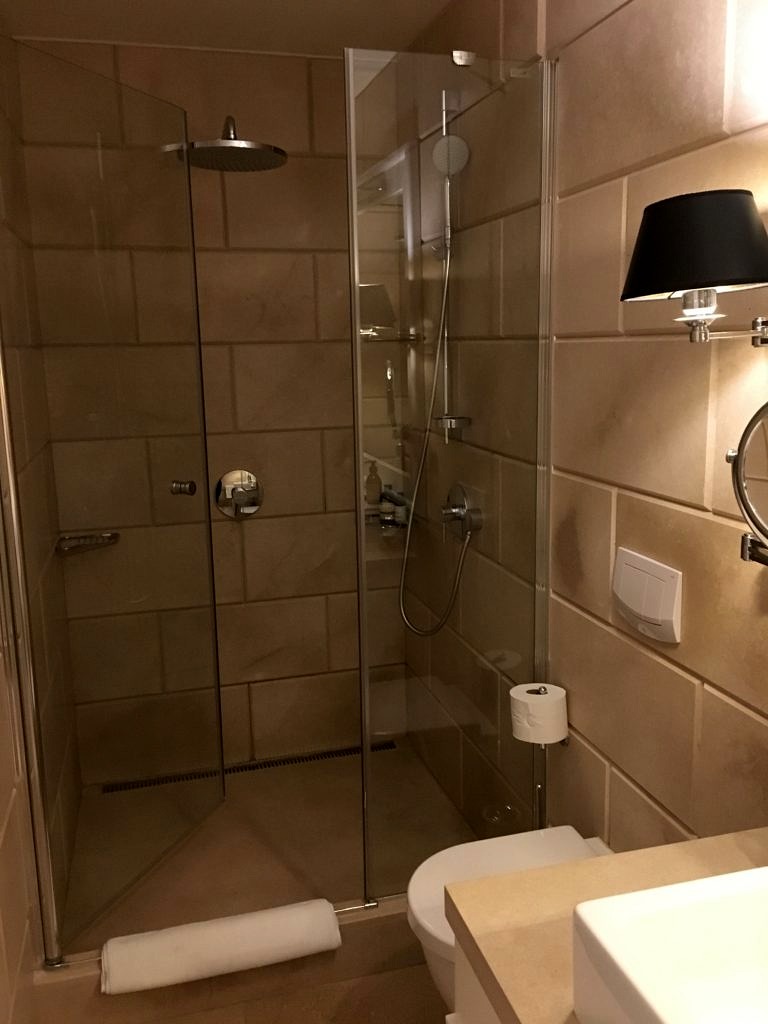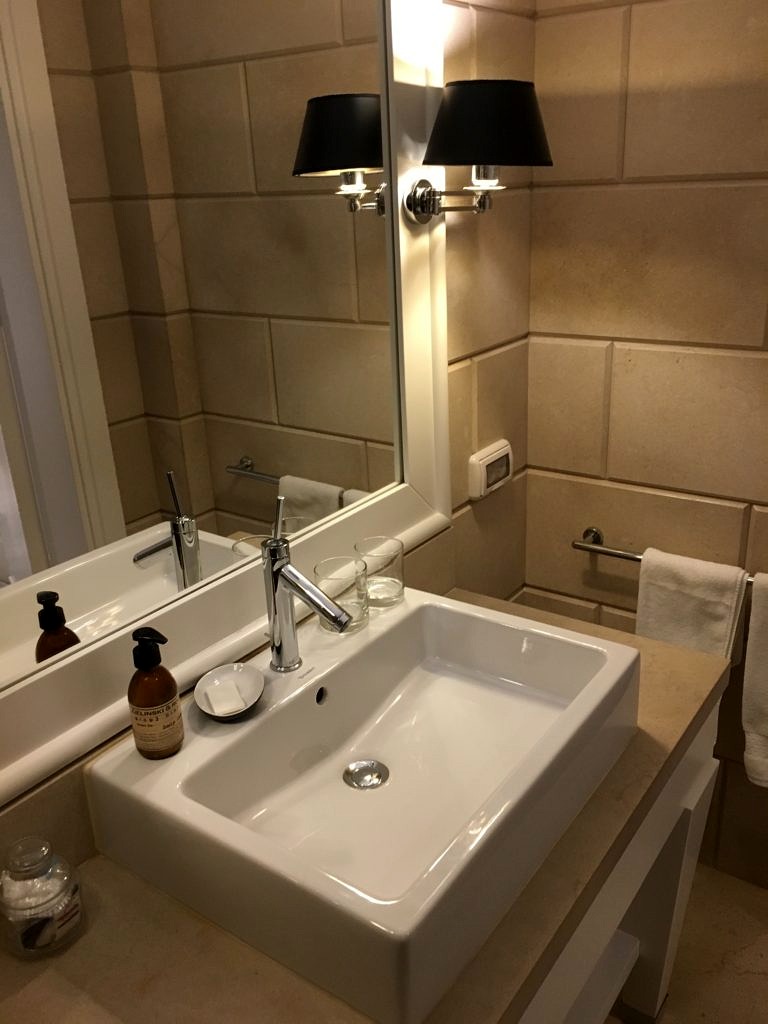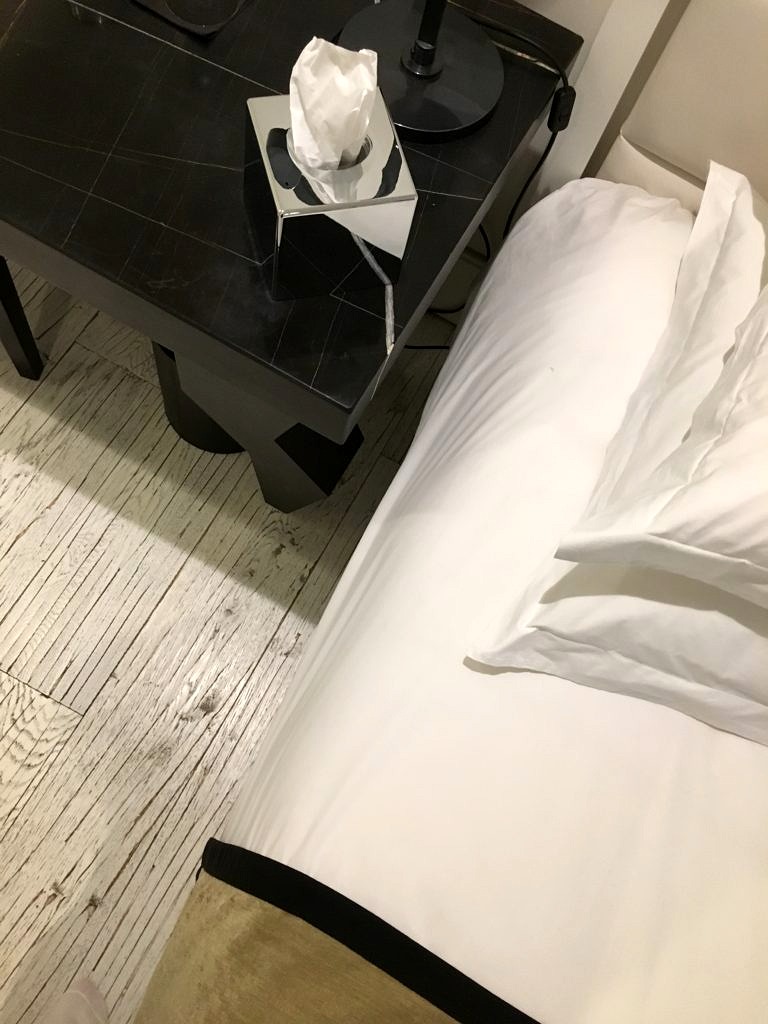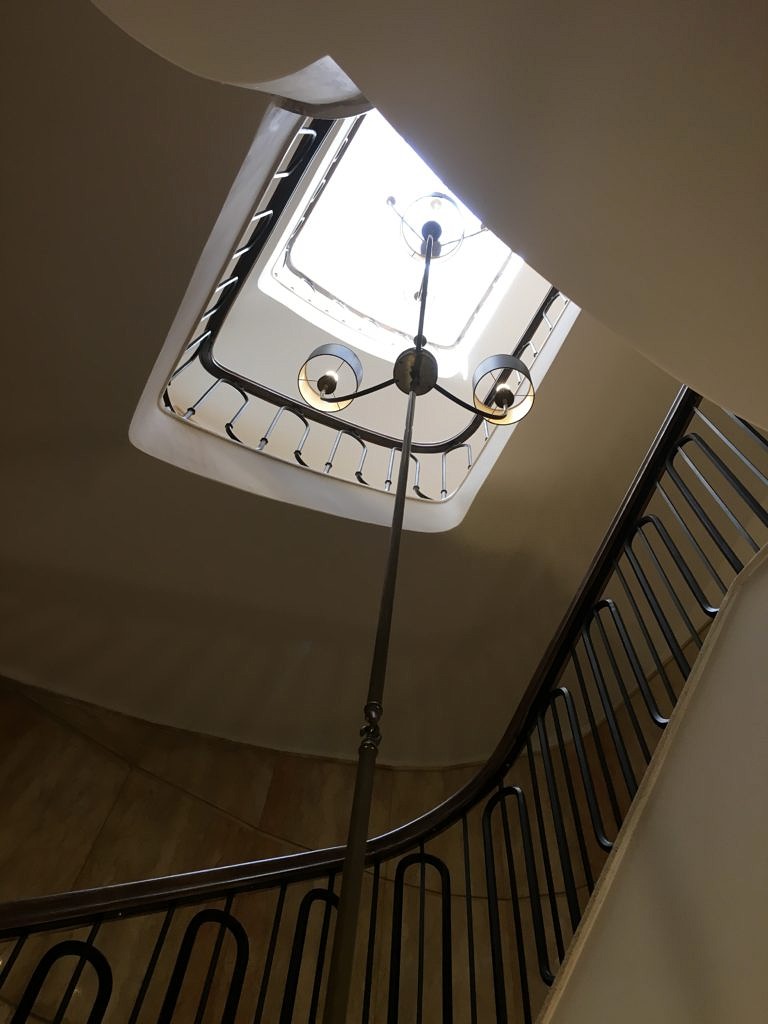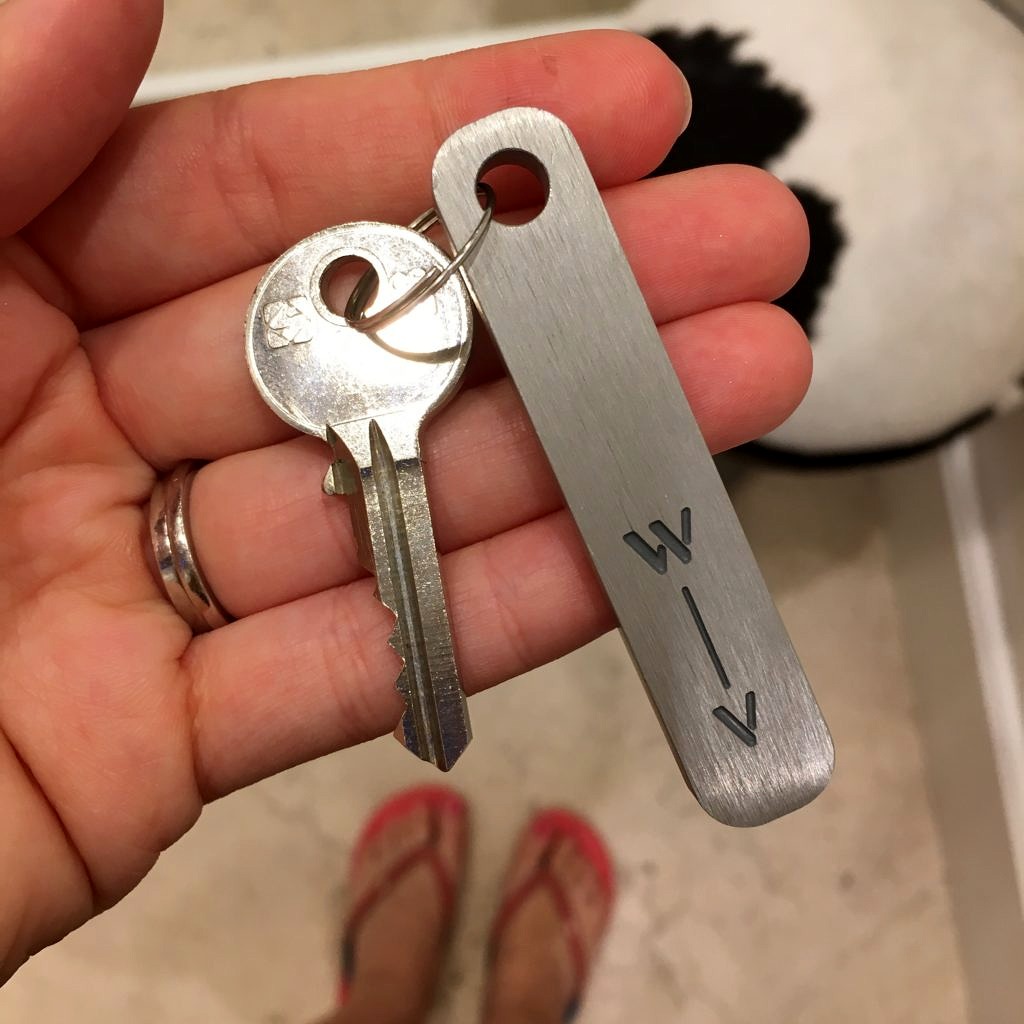 To find out more about this hotel visit http://whitevillahotel.com