Manchester has opened its doors to many new restaurants in recent years and one that offers something a bit different is the Botanist which serves botanical cocktails, craft beers, delicious food and live music every night! I recently visited with the lovely Robyn from Two Real Foodies to try out the vegan menu at The Botanist which is located on Deansgate in Manchester. The vegan dishes have been added to the current menu, there is no separate menu. I have to admit there was only a few choices for the Vegan lovers but but if you're not into vegan food there is plenty of meat and fish dishes to choice from.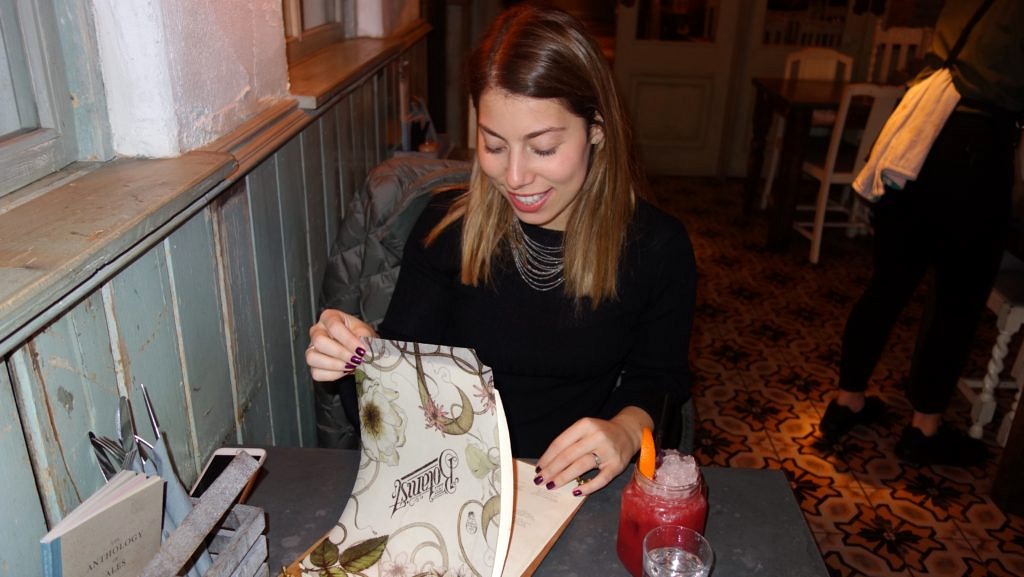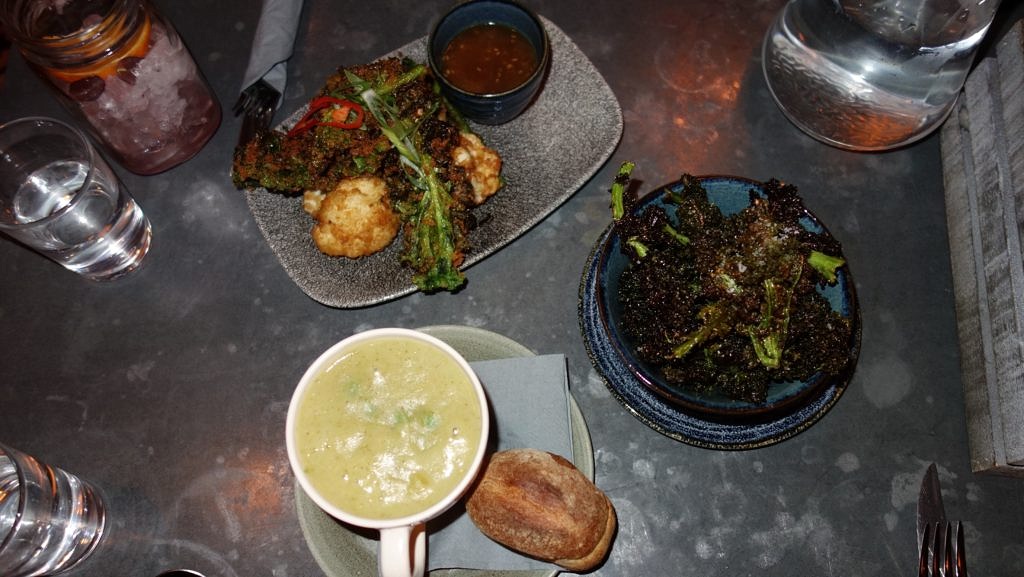 To begin we tried the tempura-fried cauliflower, tenderstem broccoli and kale Manchurian with sweet and sour sesame dipping sauce. This dish not only looked appealing but tasted delicious, especially when dipped in the sauce.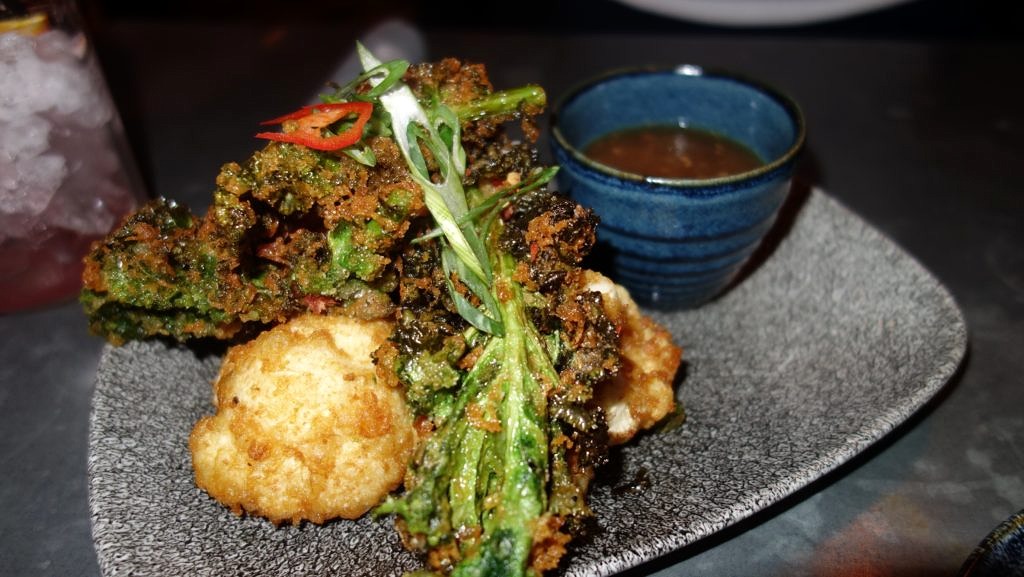 You can't go wrong with some baked kale crisps!
I tried the courgette, kale and potato soup which was served in a giant mug with a mini homemade loaf. This was a thick and creamy soup with lots of flavour.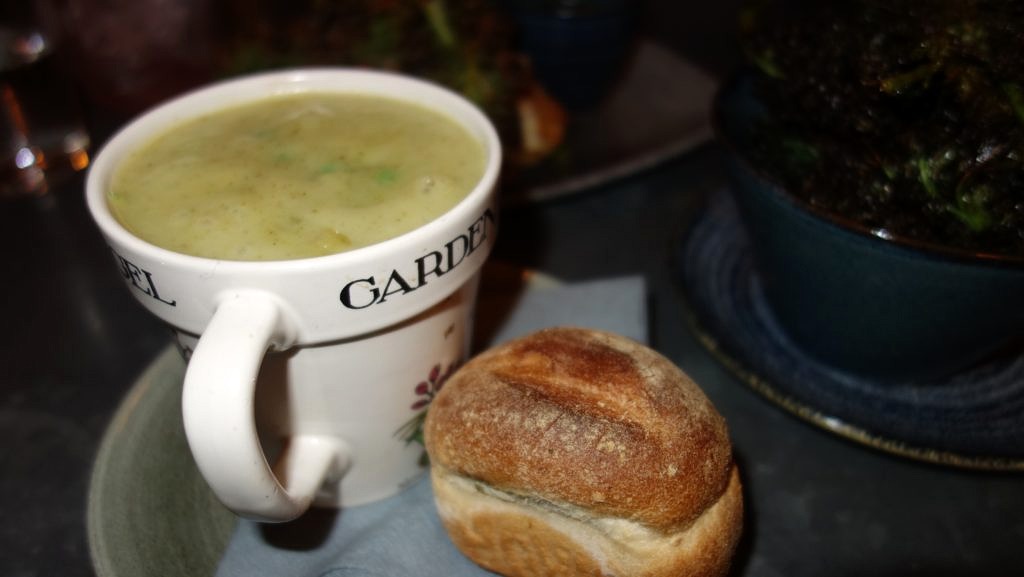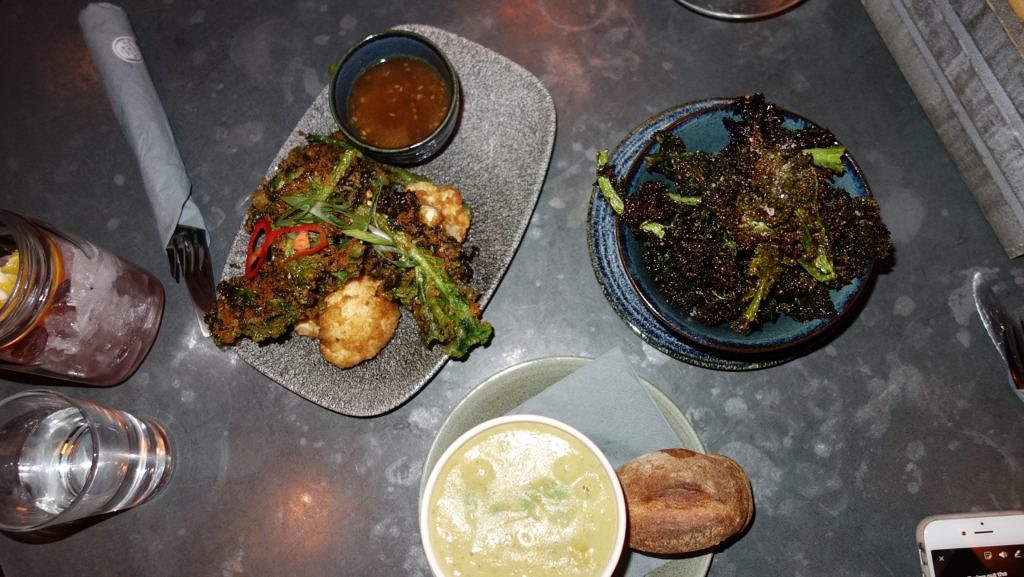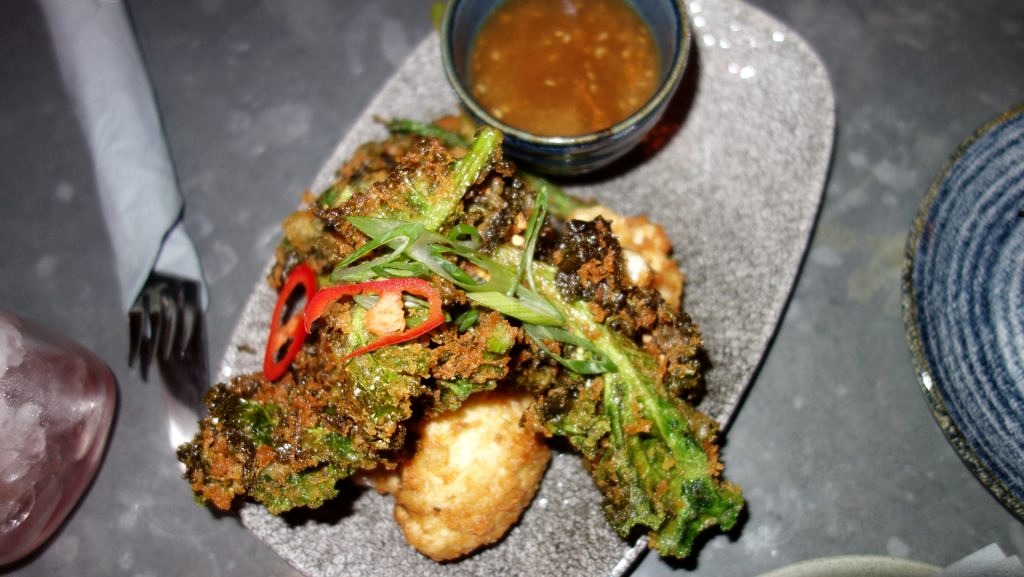 For main course I ordered the falafel burger with spiced onions, harissa jam, vine tomato, rocket and tahini dressing. The burger was full of flavour and was a great alternative to a beef burger. It was served on a wooden board with sweet potato chips.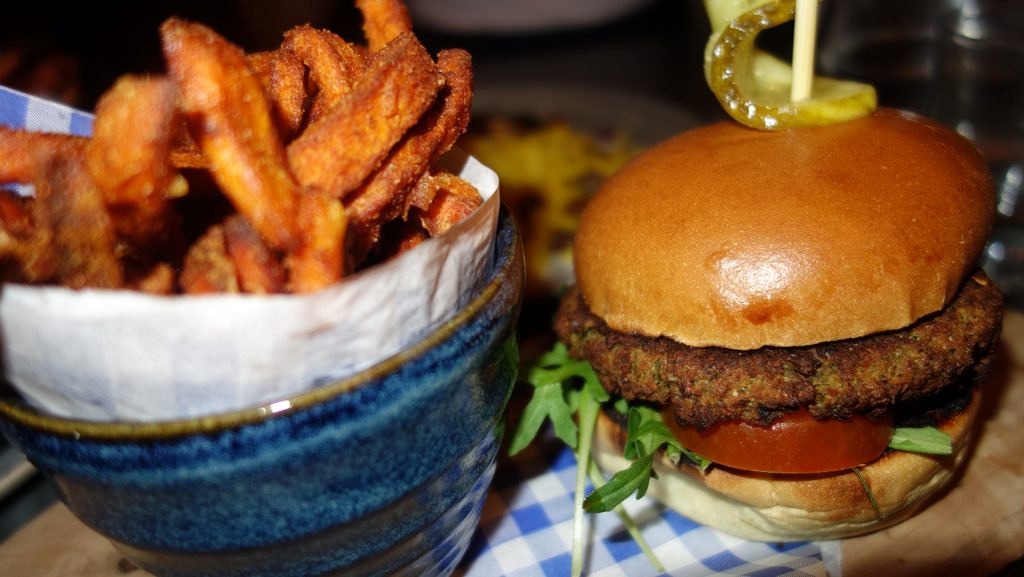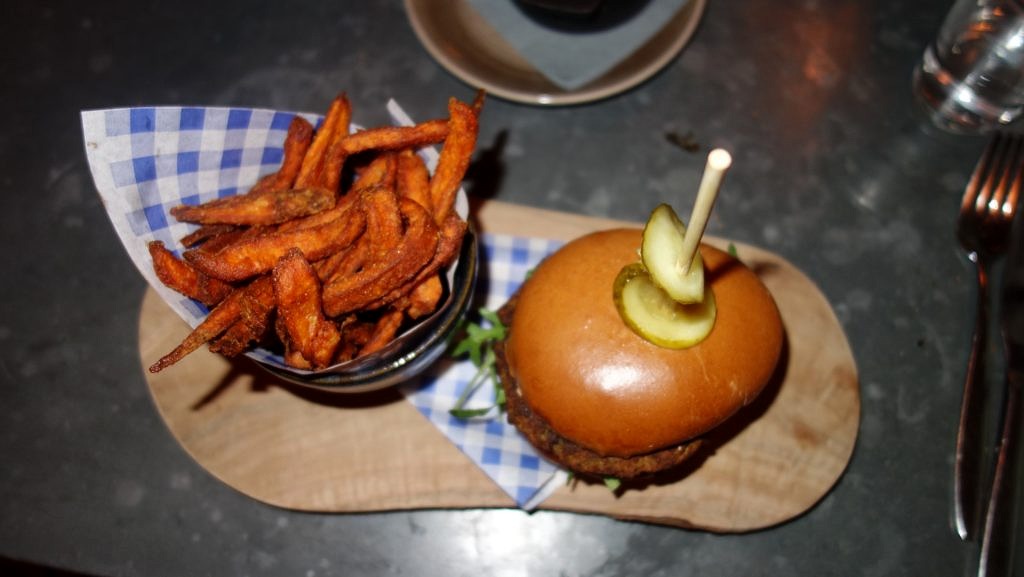 Robyn ordered the harissa aubergine steak served with saffron and almond Israeli couscous, grilled baby gem and tahini dressing. This was definitely the healthy option out of the two!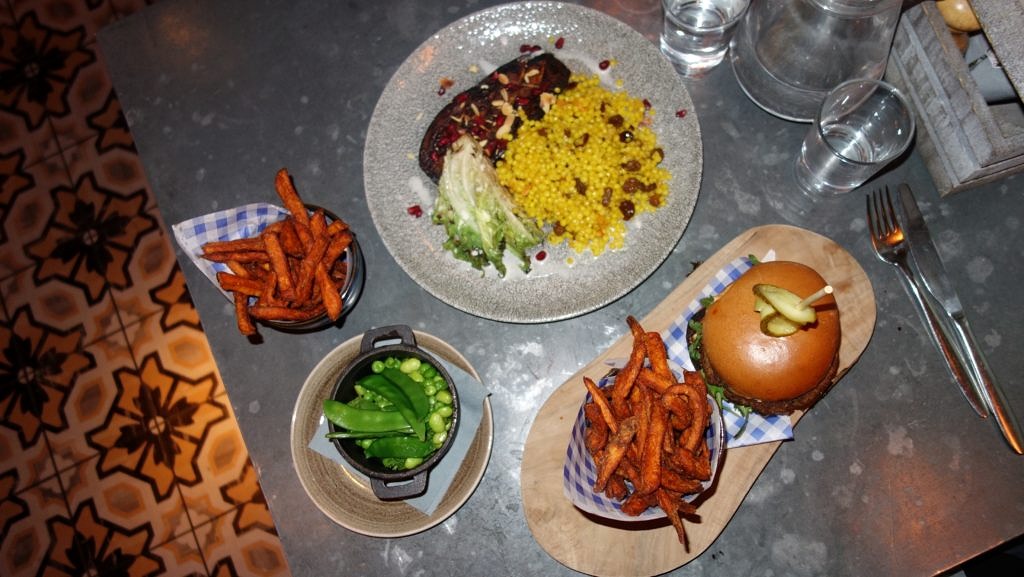 Somehow we found a little room for dessert and decided to try the peanut and chocolate brownie cake with salted caramel and vanilla ice cream. This dish was not vegan but was a great end to the meal!