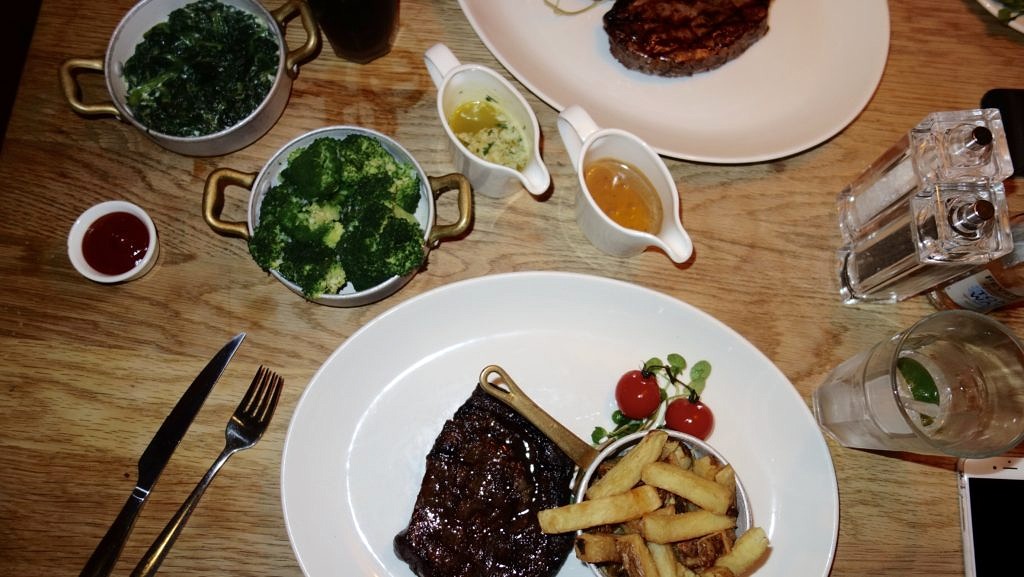 Grill on the Alley have recently launched a new Summer menu and it's definitely worth trying! Located in the heart of Manchester, tucked away from the hustle and bustle of Deansgate, situated on Ridgefield street and reminds me of a classic New York Steakhouse. A nice quiet location for an evening meal. A bar area is located at the front of the restaurant serving an array of cocktails and spirits, whilst the restaurant area is set back away from the entrance towards to the back of the restaurant in a quieter setting. The new summer menu has recently launched and a number of new dishes have been introduced and here are a few of them…The waitress recommended that we try the short rib bon bons and I'm glad she did! They were basically a giant ball of succulent tender shredded beef and crisp on the outside. Accompanied by burnt onion mayonnaise, horseradish creme fraiche and pickled red cabbage made the perfect combination of flavours. A classic dish that has been going for a while is the chicken satay skewers which are a favourite of mine. The sauce was particularly good, creamy and well seasoned and served on a slate board.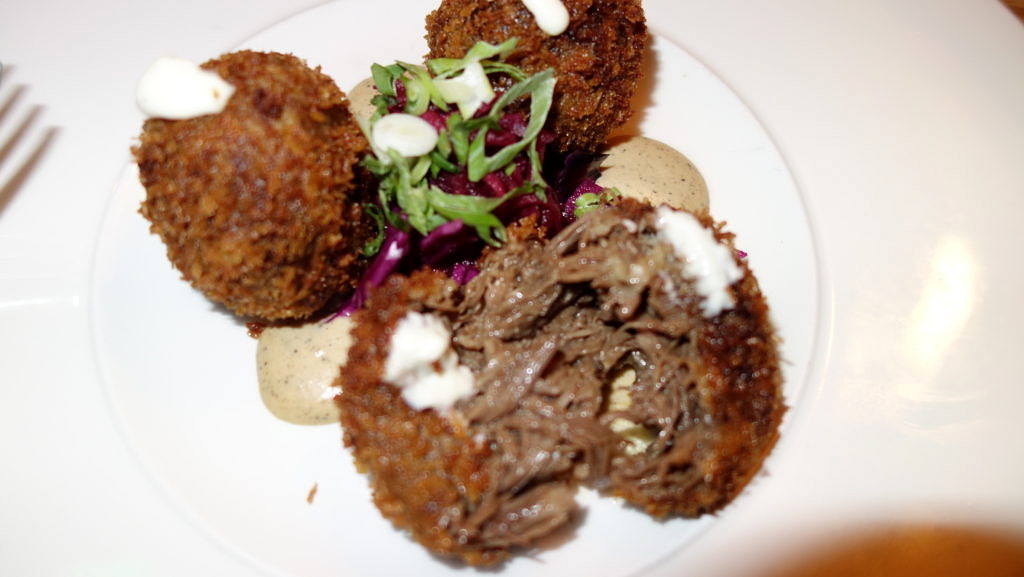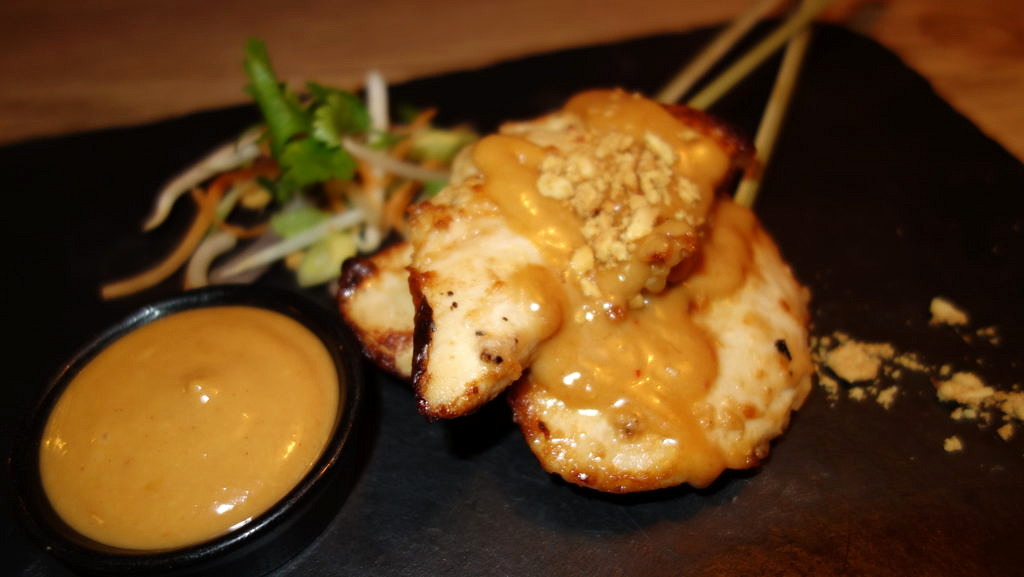 For main course I ordered the Australian Aberdeen black grain fed ribeye steak from the premium section of the menu. The rib eye has to be my favourite cut of meat for its flavour, cooked to perfection, beautifully seasoned and served with a peppercorn sauce complimented by a side of the best triple cooked chips, steamed broccoli and creamed spinach.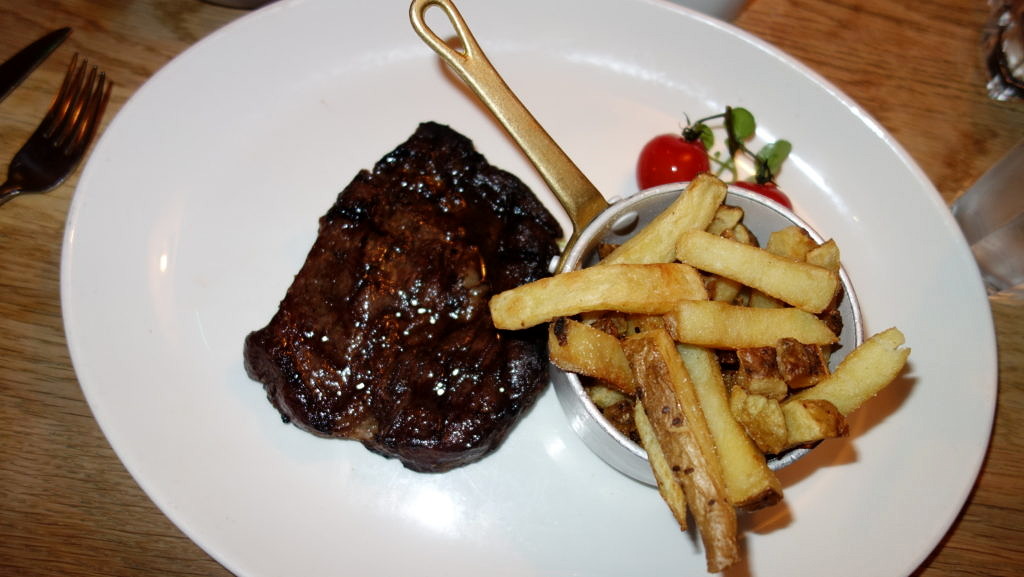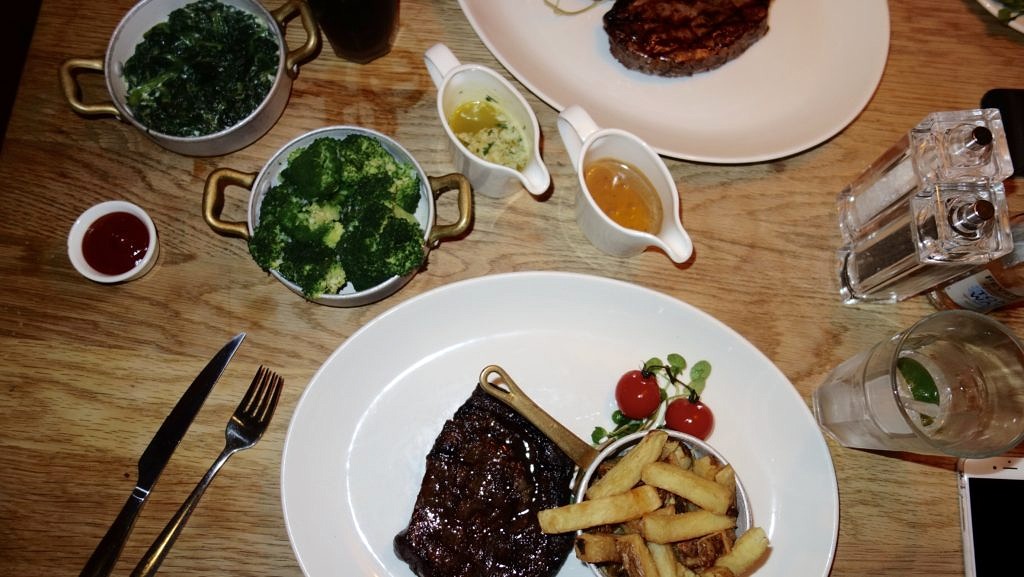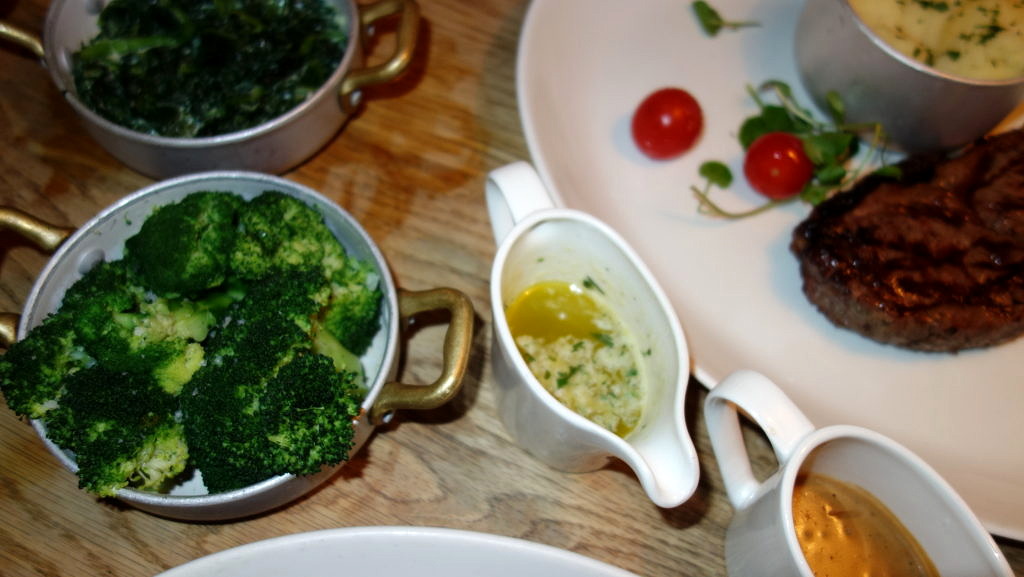 After an amazing starter and main course, we couldn't resist but to try out the coconut bakewell tart served with vanilla ice cream and caramel sauce. This dessert was not too sweet and was the perfect end to our meal at Grill on the Alley.