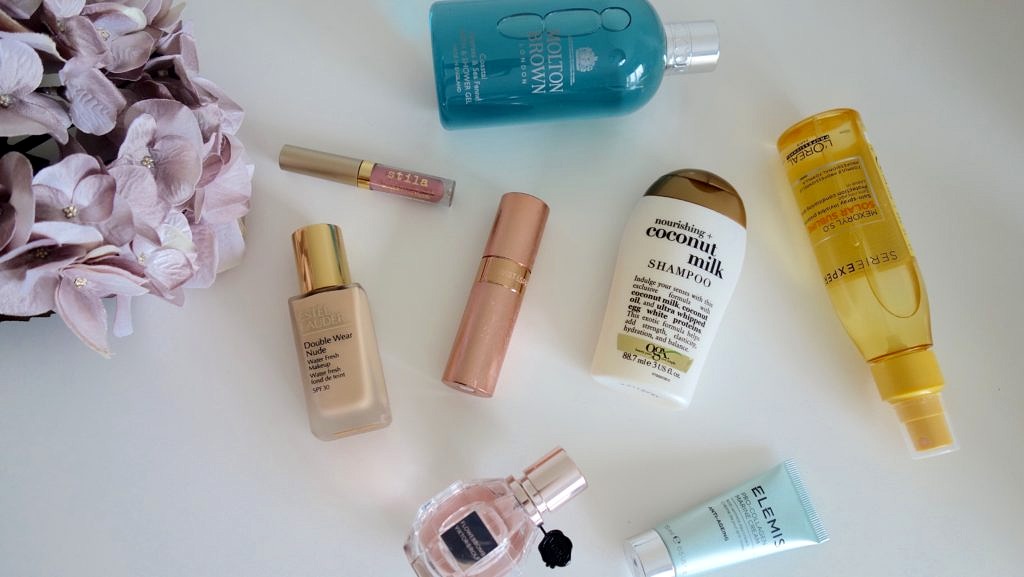 My favourite time of the year is when I plan a holiday and get to pack all my beauty products into my suitcase! Travel size everything has become essential when trying to cram every single beauty product you own into your suitcase, especially now you get charged for every kilo you take with you! I find packing a little stressful as I always find myself taking too much with me which then results in a suitcase clear out at Manchester airport whilst all the other sensible travellers stare at you!

Shop my favourite holiday beauty pics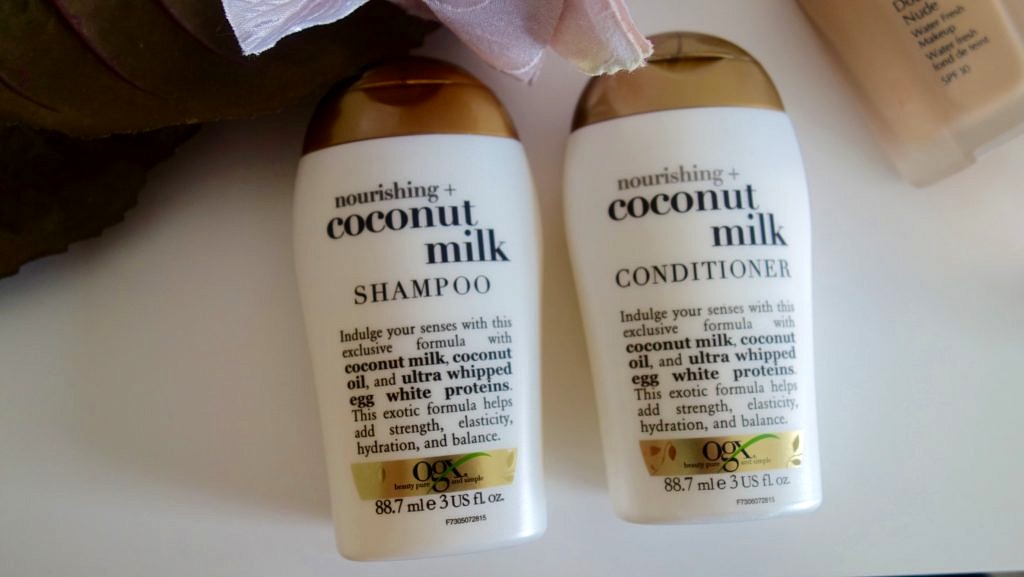 Finding a good shampoo for holiday is hard to find as the sun definitely drys your hair out. These minis by OGX are the perfect solution. Anything with coconut in the name immediately makes me think of holiday so I was already hooked! The shampoo provides a rich and creamy lather and leaves your hair smelling like the Caribbean. You can also buy these hair products in full size if you want them for your bathroom. I was away for 10 days and washed my hair nearly every day and didn't even finish these travel size products so they will last you at least a 2 week trip.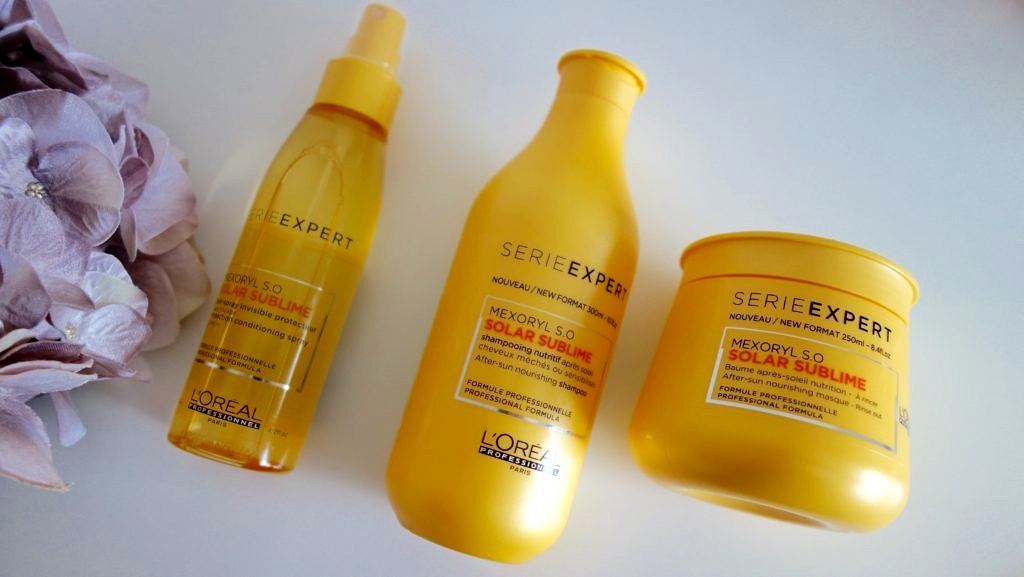 Moving on to one of my favourite luxury haircare brands is the Series Expert range by L'Oreal Professional. They have recently launched Solar Sublime which has been designed to protect your hair before, during and after sun exposure which is why I love them. I've always been a little dubious about sun protection hair products but this brand delivers what they promise. The product I used every day on holiday before going down to the pool was the Solar Sublime spray, as it acts as a barrier and gives instant conditioning protection. The Solar Sublime shampoo I have been using whilst at home seeing as we have had a little sun this month in Manchester! The After Sun nourishing mask is super indulgent and smells amazing, it left my hair so soft and silky for days.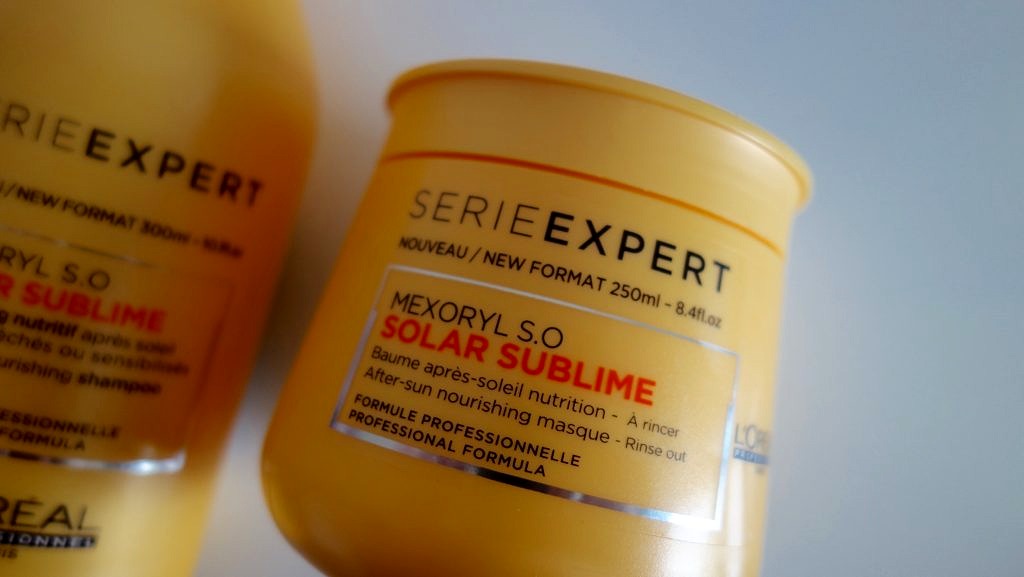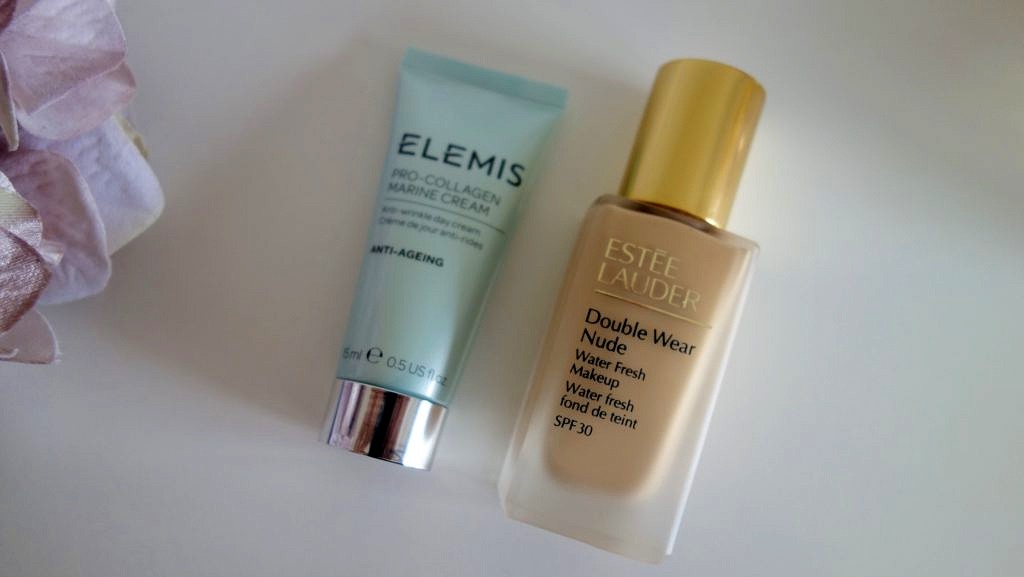 Elemis is one of my favourite luxury skincare brand, one which I can barely afford at nearly £90 a pop for the pro collagen marine cream! When I received this travel sized sample I saved it for my holiday knowing it would be just perfect. This anti-aging moisturiser leaves your skin feeling smooth, plump and fresh. After using it for a week I am now seriously hooked and may need to invest in this beauty treat.
I find Estée Lauder double wear foundation too thick for my skin so when I discovered there was a water fresh lighter version I was so excited to try it out. It is basically a much thinner, lighter consistency to the original Double Wear foundation and for those that like a natural 'no makeup look' then this is for you. This foundation also has SPF 30 in it so can be worn on holiday or during the day at home knowing that your skin is still protected from harmful UV rays.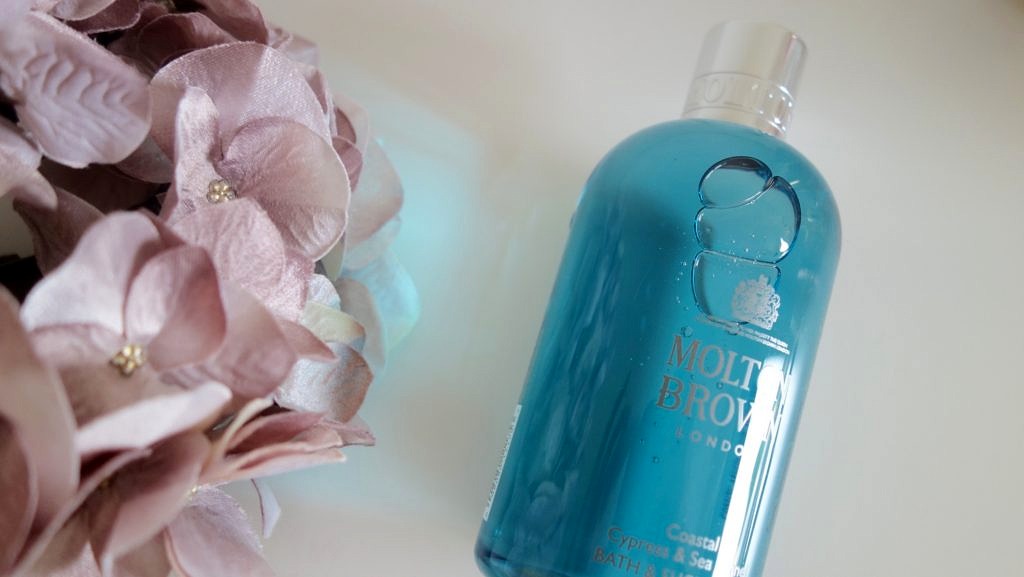 Molton Brown has recently launched their 'coastal cypress and sea fennel' collection which couldn't be more suited to holidays. A little larger than travel size but having enough room in my case I decided to take it with me. This bath and shower gel smells divine and has a freshness to it which makes you feel more awake and a little does go a long way.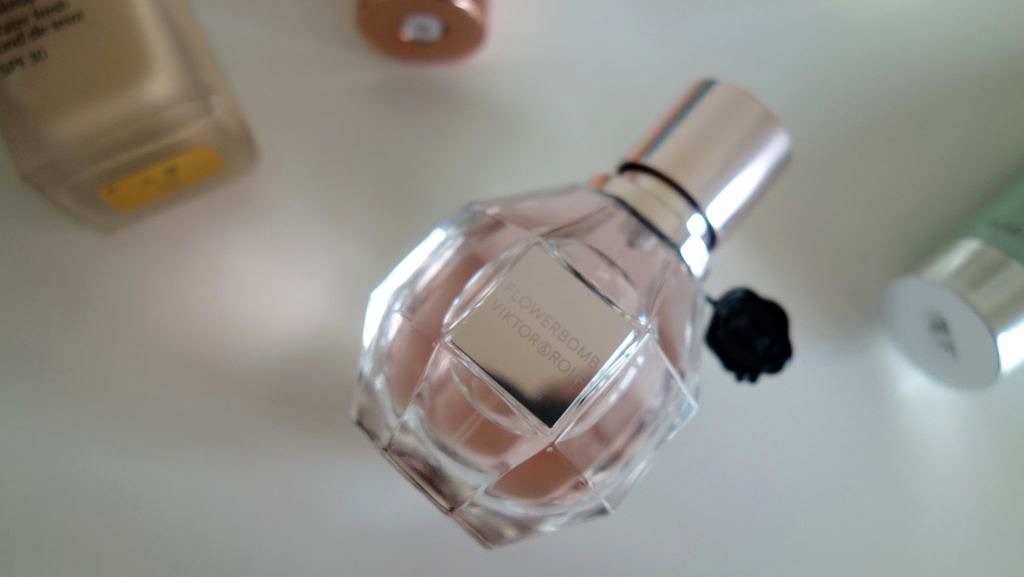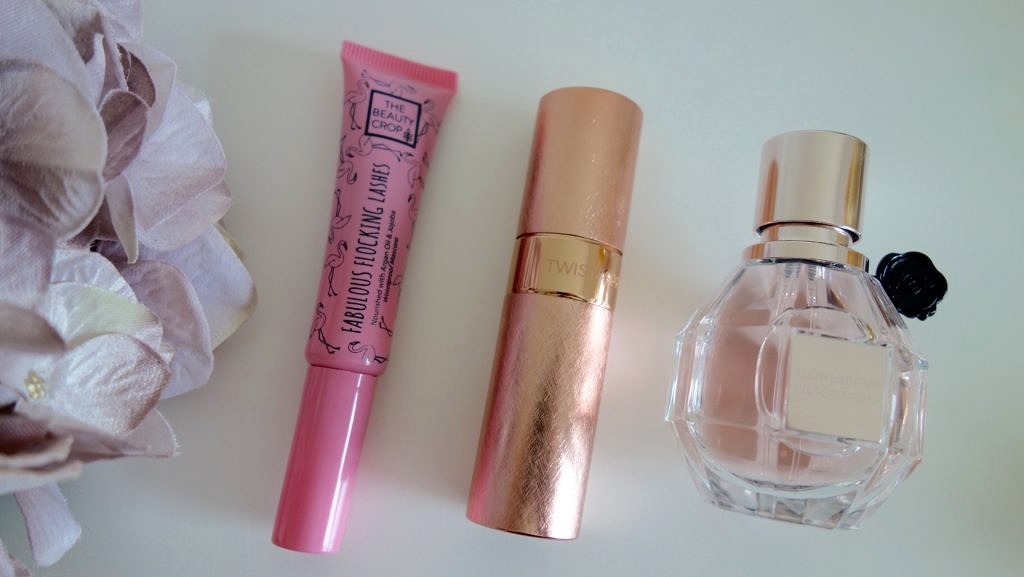 My all time favourite fragrance and one that I wore when I first started wearing perfume is Flower Bomb by Viktor & Rolf, a little sweet for some but I can't get enough of it. This is the 30ml so a great travel size but an even better travel product for fragrance is this beautiful rose gold twist and Spritz atomiser which allows you to take any fragrance away with you. It is 8ml in size and last approx 100 sprays, such a great handbag product. 
After making the decision to not to have russian or LVL lashes done for my holiday, I decided that a waterproof mascara would be the best option for my travels. I received the Fabulous Frocking Lash mascara in this months pink parcel which I will be posting my review on shortly so I thought I'd give it a try. I was a little dubious of this mascara at first but I was pleasantly surprised. It is not your conventional mascara as it comes in a plastic tube, but its perfect for travelling and very light weight. The mascara comes our very thick at first and looks as though it will be clumpy but it glides on the lashes so easily and coats them with exactly the right amount of product. After wearing this mascara all day in 28 degrees heat and swimming in the pool whilst wearing it, it didn't move one inch. It was fully on my lashes by 10pm the same night after a shower. I was very impressed by this product, not forgetting to mention you don't need to scrub it off your lashes to remove it comes off as easy as a normal mascara. At £15 I'd say its a must have holiday essential!
I'd love to know what is your favourite holiday beauty products?