I do love pretty office stationery and sending cards and invites to those closest to me. When I got asked to try out Paperless Post it was perfect timing as I am hoping to have a baby shower and wanted to find some invites. For those of you who don't know Paperless Post, it's an online invitation company that allows you to customise and send invites for all occasions including birthdays, anniversaries, wedding stationery and thank you cards. The great thing about Paperless Post is the huge variety of different designs and styles to choose from, even collections from designers such as Kate Spade which I love. There must have been nearly one hundred designs to choose from as I spent about an hour browsing the different collections!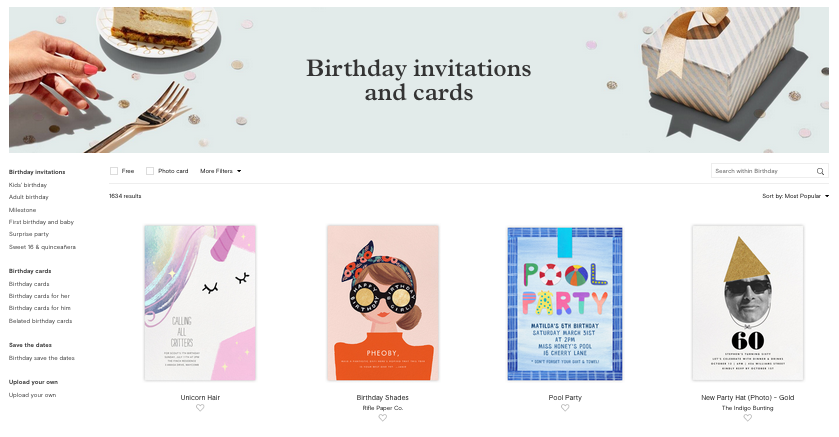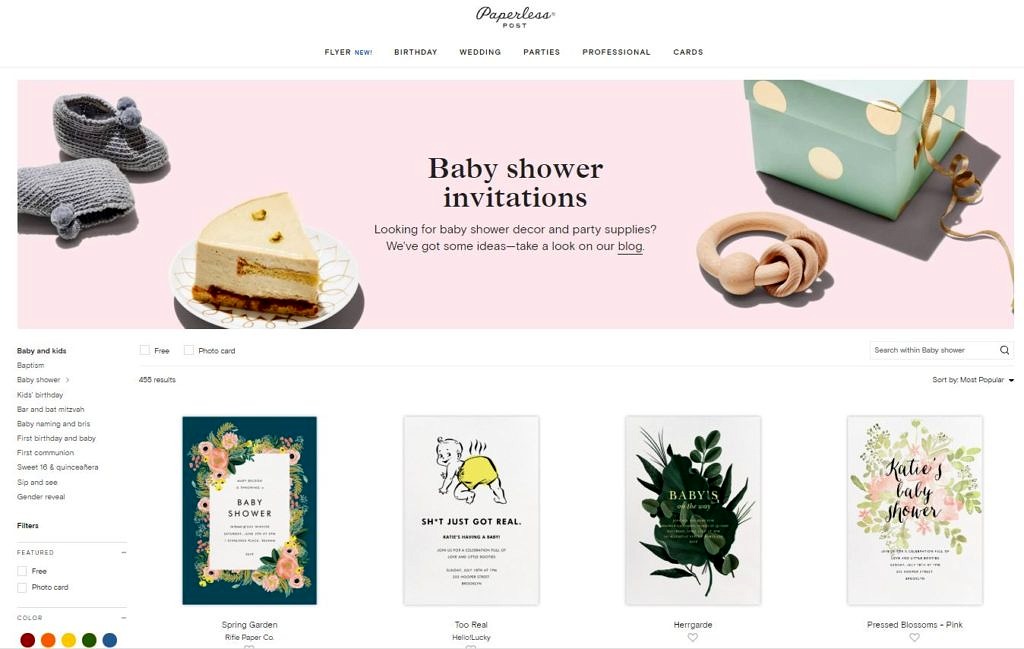 The best thing about Paperless Post is that every design can be personalised from the background print of the invite and the lining of the envelope to the fonts used for each section of the artwork. The designs, even though online have a real look and feel to a real invitation through the use of animation and the way it lands in your guests inbox!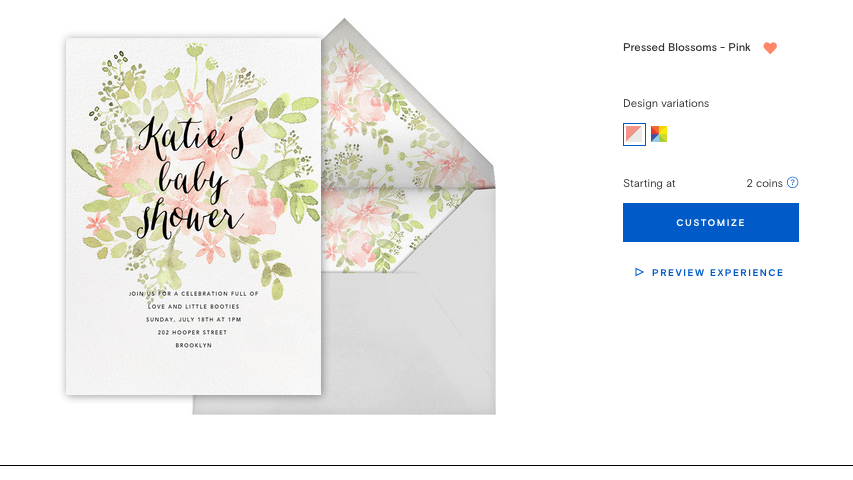 You need to purchase a number of coins to be able to buy different designs but is it not expensive and when you compare to the cost of printing and postage its very cheap! Once you create an account and send out the invite you can track all the RSVPs and guests can send messages directly to your inbox which I think makes planning any event super easy. The great thing about paperless post is that it doesn't cost a fortune but still gives the feeling you have sent a real invitation. Being completely honest I wouldn't have done my wedding stationery with Paperless Post because there is something about have beautifully printed and embossed invites sent to your guests, but I wouldn't think twice about using this service for something like a birthday party, baby shower or house warming party. 
*This post was published in collaboration with Paperless Post – I received free coins for my honest review