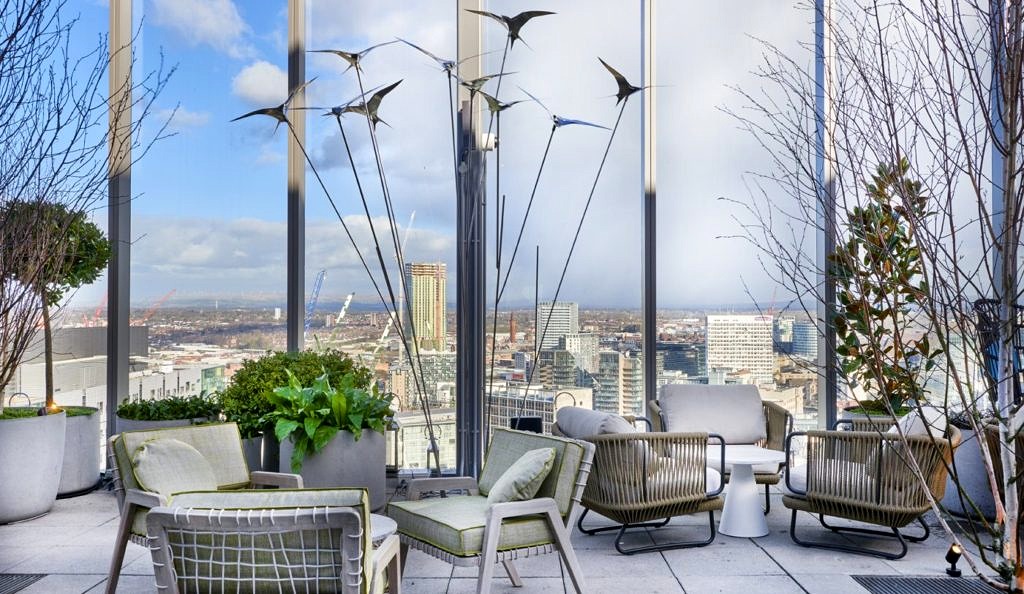 20 stories is a recently opened restaurant and cocktail bar in the heart of Manchester, located on the 19th floor of No 1 Spinningfields. I wasn't really sure what to expect, but my first thoughts were maybe something quite pretentious and poncy, although it took me by surprise as it was none of those things at all. This place has a beautiful restaurant, a bar area and a very large rooftop terrace with a fabulous view of the city! The restaurant is headed up by chef Aiden Byrne serving modern British food. 20 Stories has something quite unique about it, the name represents different stories or titles which hint towards where the food or drink has come from or the people that have visited, not sure I fully understood this concept as I first read the message on the bread board, but later on in the evening as more stories were revealed it all made more sense. The menu is quite small, but does have a variety of both meat, fish and vegetarian dishes. We opted for the Sunday roast dinner with all the trimmings which was a great choice!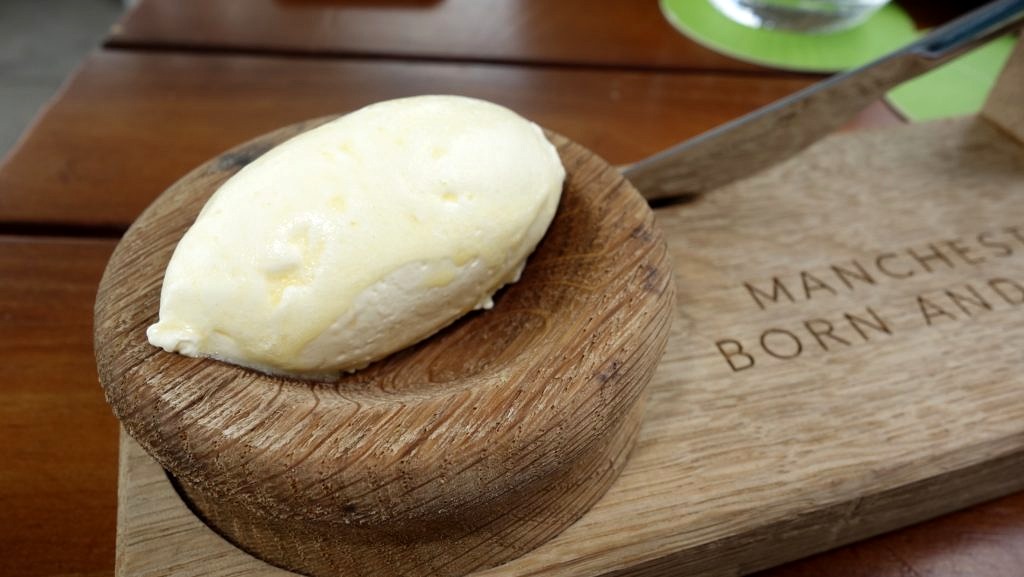 I tried the non alcoholic tropical sling cocktail which was super sweet and sugary but very good all the same!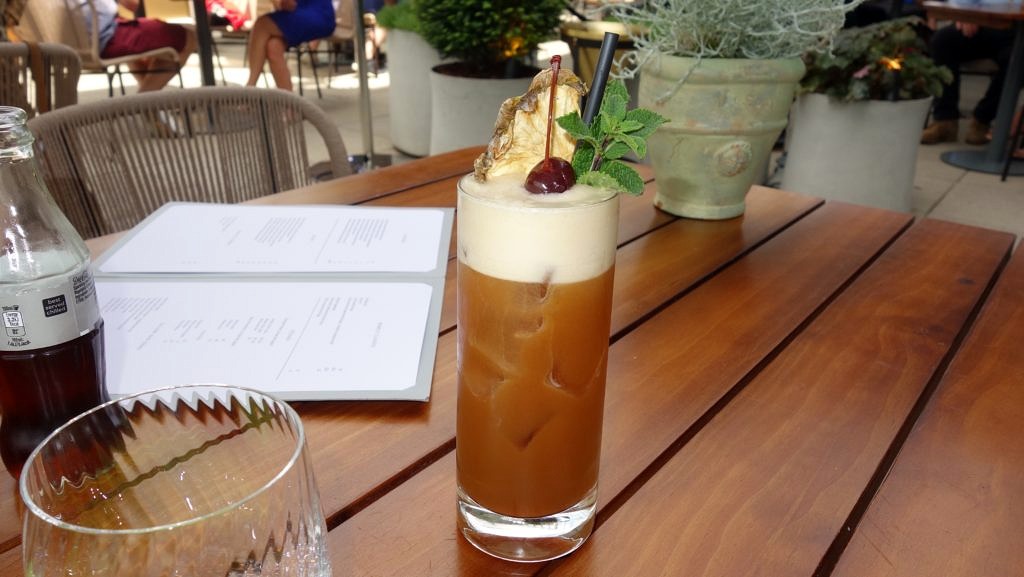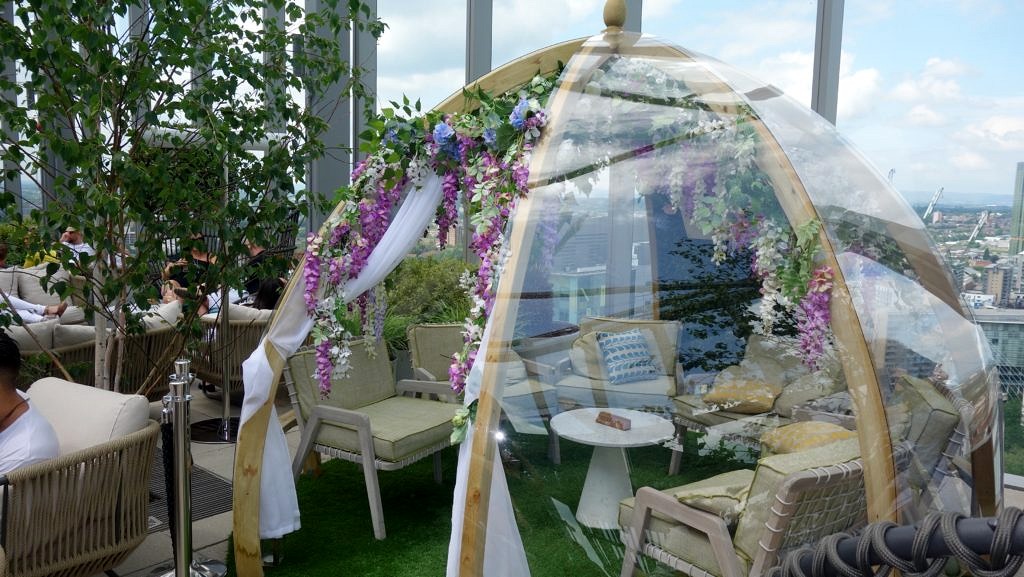 To start we chose the peach and tomato salad with pine nut dressing which was light and summery, beautifully presented and tasted fresh. If your a fish lover then I'd try to fennel cured salmon which tasted as good as it looks! Served with a beetroot and orange vinaigrette and a generous portion for a starter.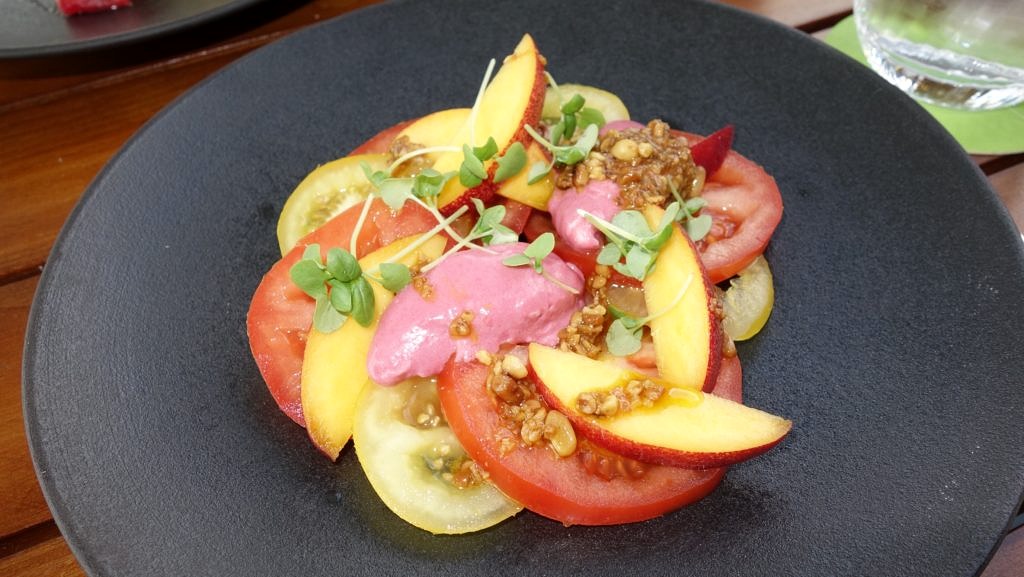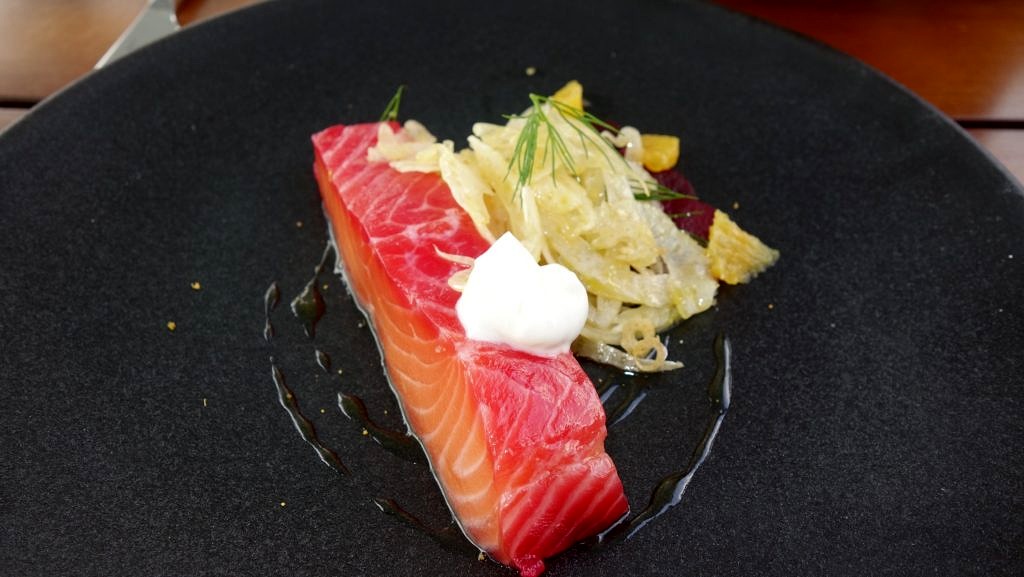 For the main course, we both chose the Sunday roast which included a generous serving of sliced beef with a giant Yorkshire pudding, minimal on the plate but effective with the sides that followed. This was served with roasted parsnips and potatoes, peas and carrots, a side of cauliflower cheese and a pot of gravy which was delicious! The beef was probably the best part of the dish as it was cooked to perfection and seasoned well.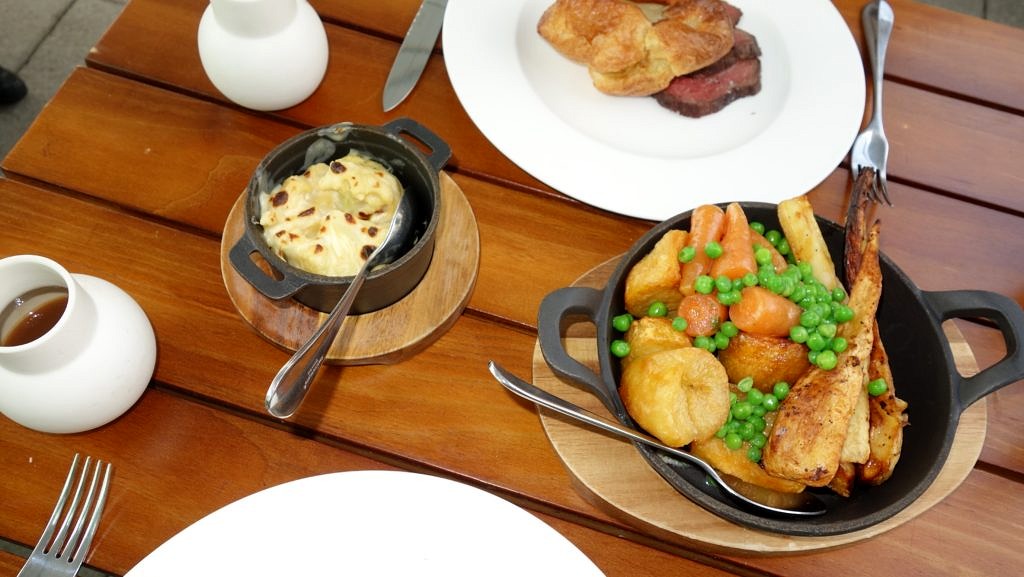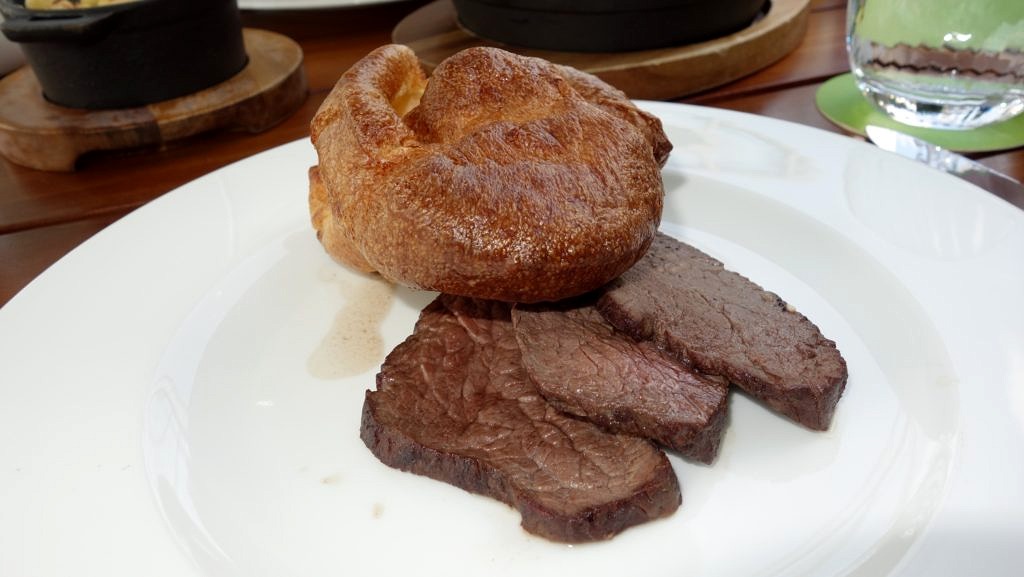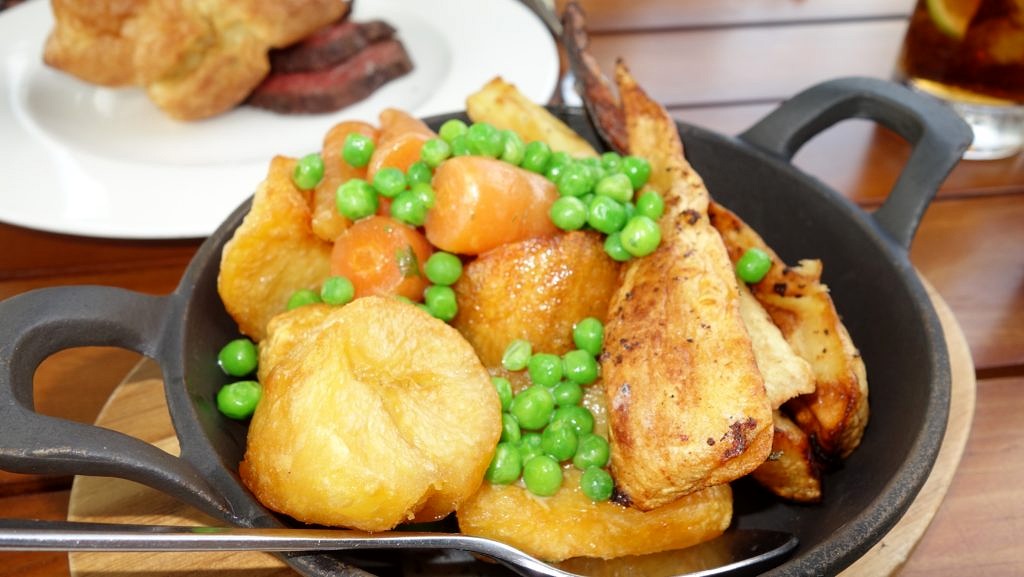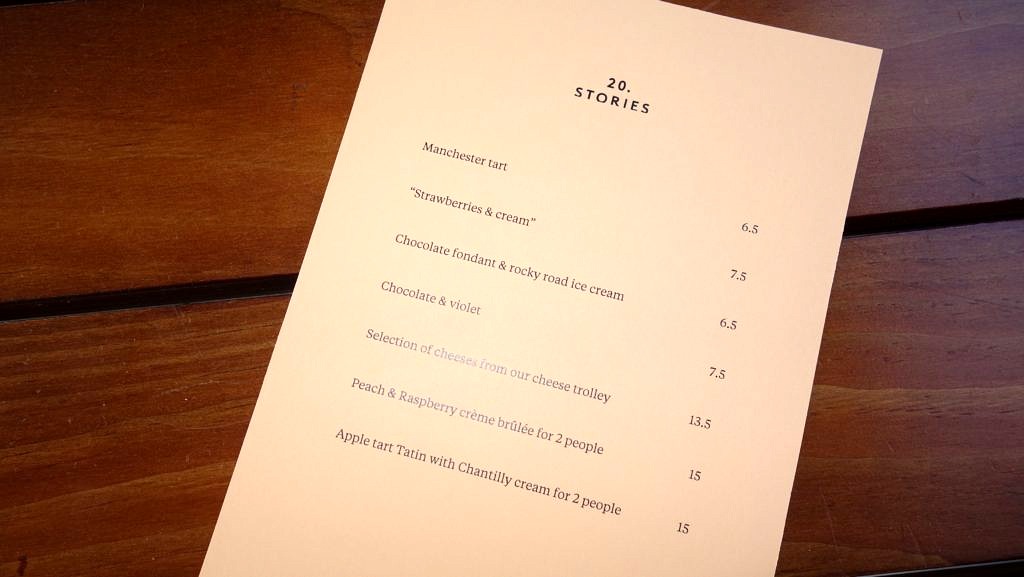 For dessert we tried out the chocolate & violet and the chocolate fondant and rocky road ice cream! If you have a sweet tooth like me then you will certainly love both of these desserts. The chocolate fondant was delicious, rich and chocolatey with a crisp outer shell, although I'd say that the rocky road ice cream tasted more like a mousse covered in freeze dried strawberries and meringue pieces, still delicious!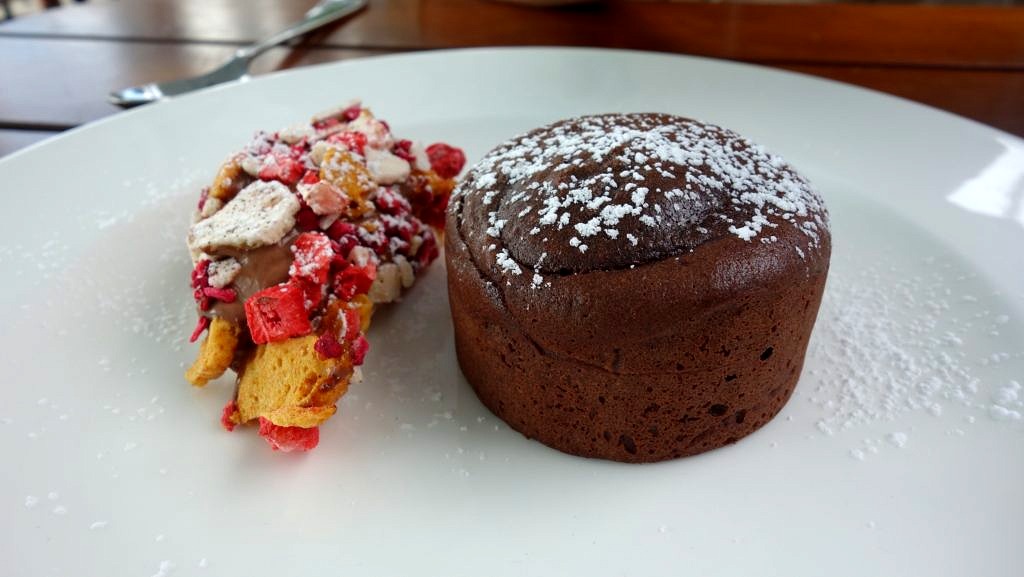 The chocolate and violet was a very intriguing dish and one I have never seen on a menu before. It looked like a giant Ferrero Rocher from the outside and when cut into the middle it revealed voilet pieces which tasted amazing. This was served with voilet ice cream which certainly had a unique flavour, a chocolate sponge and chocolate crumb. Aiden certainly knows how to create a masterpiece when it comes to dessert!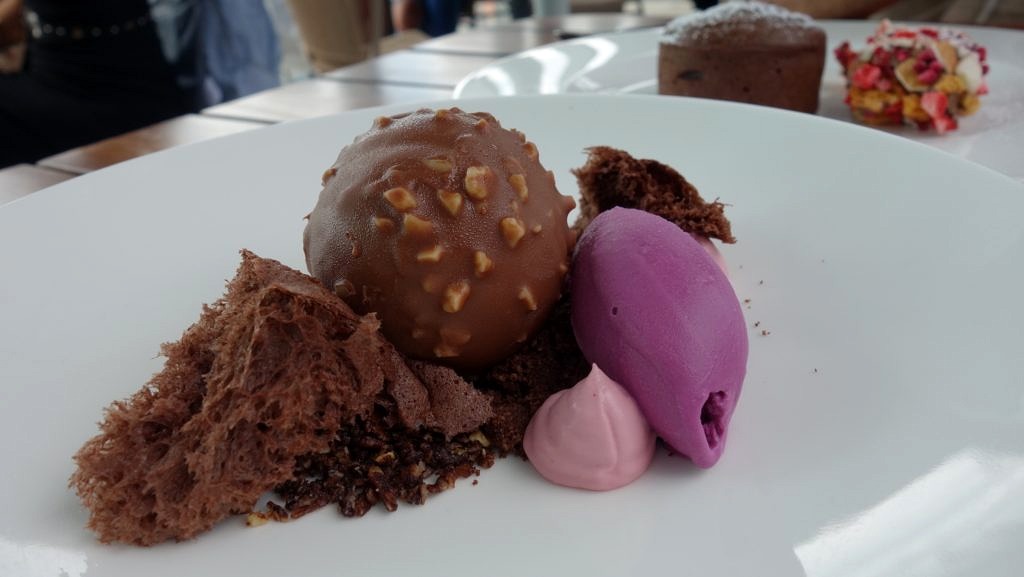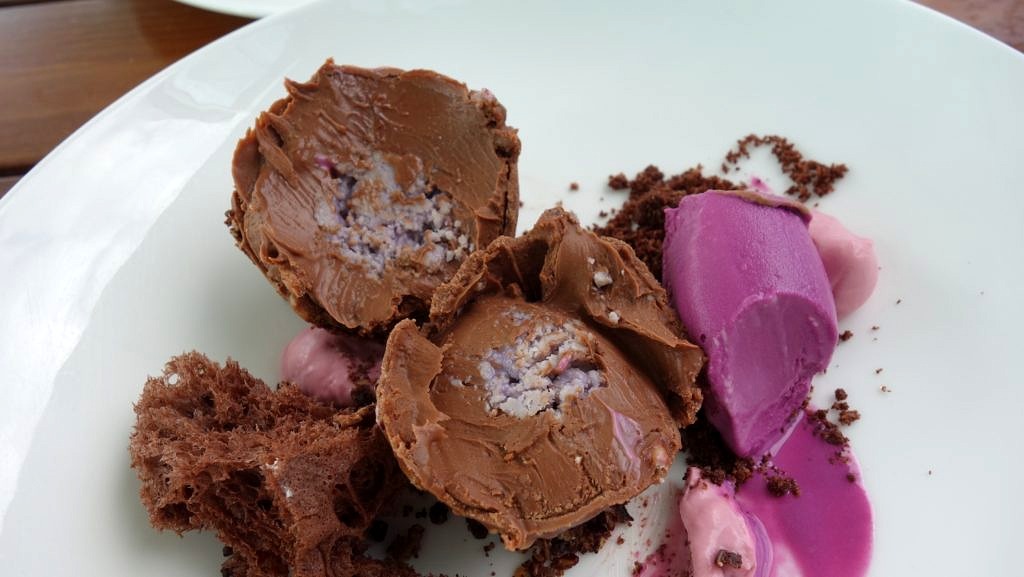 20 Stories is definitely a place a would visit again as it has such a great atmosphere, beautiful decor and a choice of food and drinks menu. If you're visiting Manchester any time soon I'd certainly get this place booked before you arrive, you won't be dissapointed! To find out more about 20 Stories visit their website here.