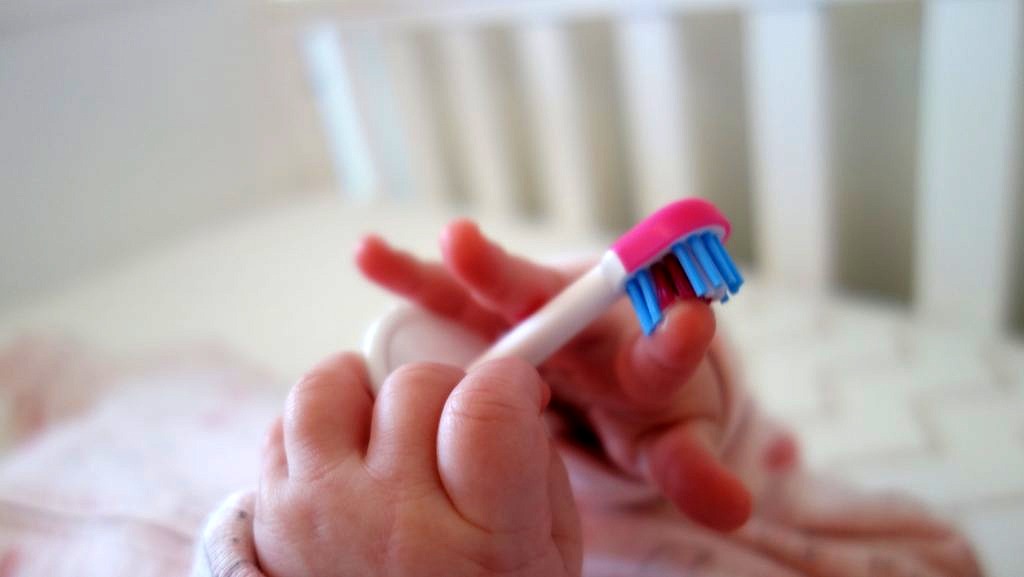 I was recently introduced to MAM baby oral care and little do I know about babies teeth, you should actually start cleaning their gums even before any teeth appear, which will apparently get them used to a daily dental care routine! My baby is just approaching seven months old and is showing signs of two little teeth on her bottom gums and has been teething now for what feels like months! I absolutely love the MAM baby range including the self sterilising bottles which you can read about here, so I was pretty excited when they told me they were launching something new from their oral care range.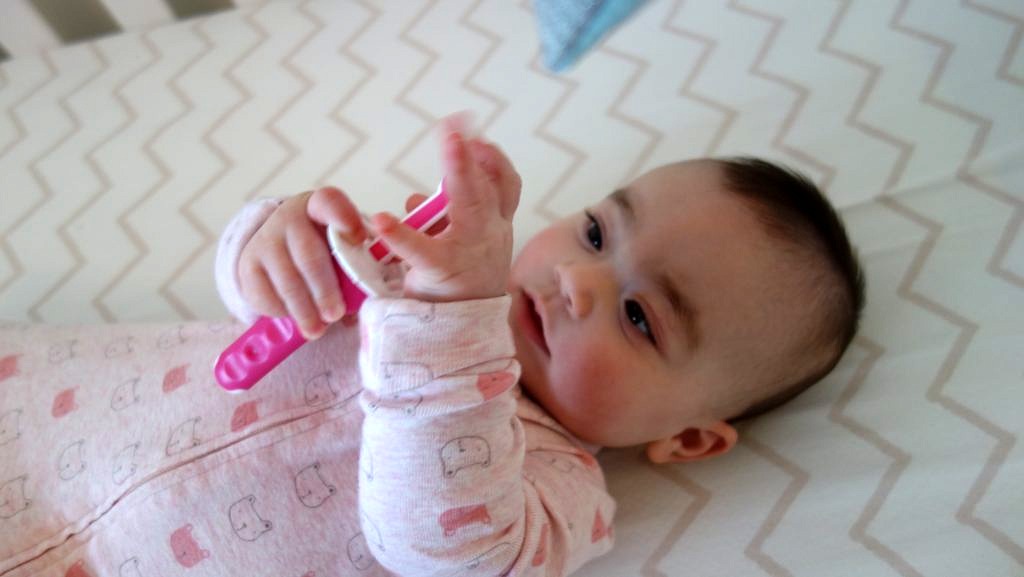 I was sent the MAM training and babys brush which features an extra long handle which is designed for both you and your baby to brush together to teach your little ones the best technique! Also a great way to introduce oral care into the bath time routine. Once your baby is old enough to hold the toothbrush themselves you can move onto the smaller independent brush which has the anti slip safety feature, extra soft bristles and brushy the bear character to make brushing a fun and essential part of bed time routine. The tooth brushes are available in blue, pink or green and available on MAM website.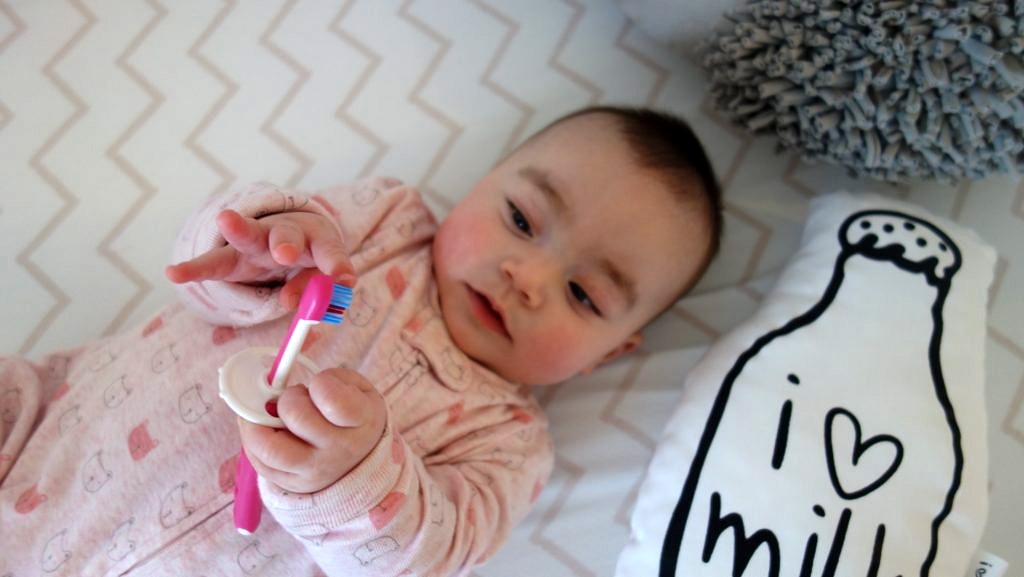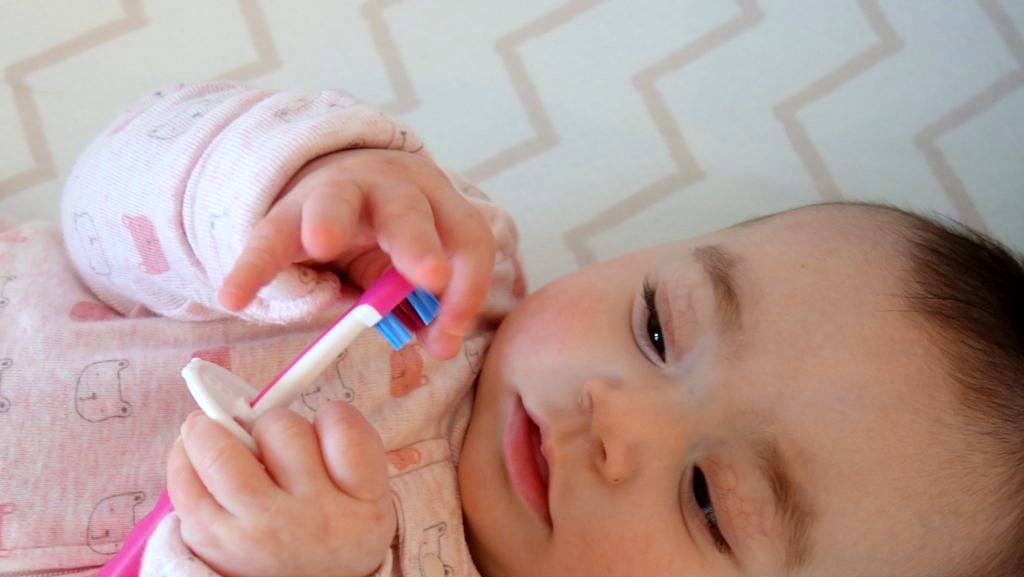 *This post is in collaboration with MAM. As always opinions and thoughts are my own.