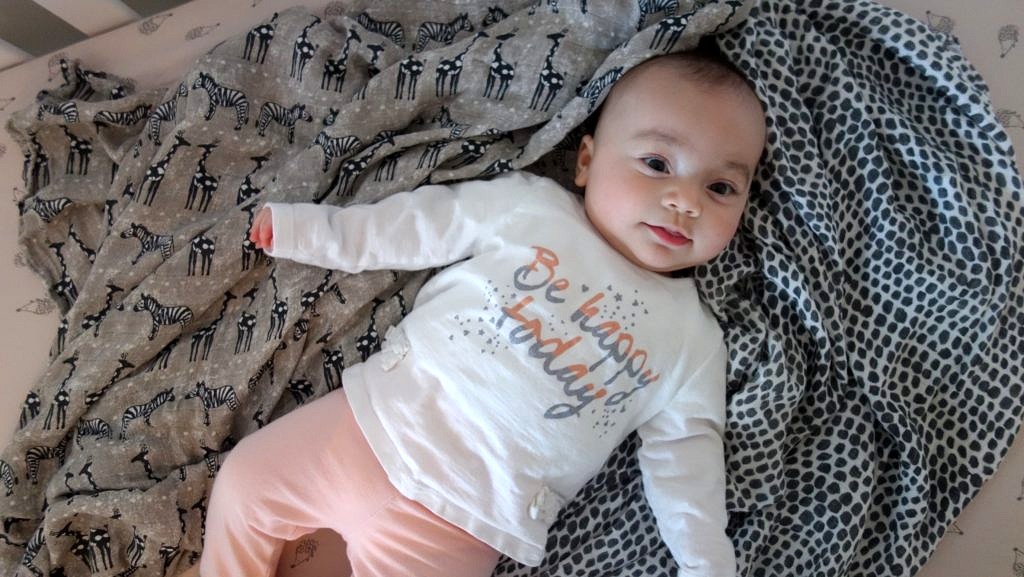 If there is one thing you really can't leave the house without when having a baby it's a muslin! You really can find so many uses from them, meaning that you can go through at least three a day in the early days, which is why you need plenty. However I bought a few cheaper ones and you can tell the difference immediately, the quality is no where near as good as the Aden and Anais products. I was kindly sent a selection of baby essentials from their range and love every single thing!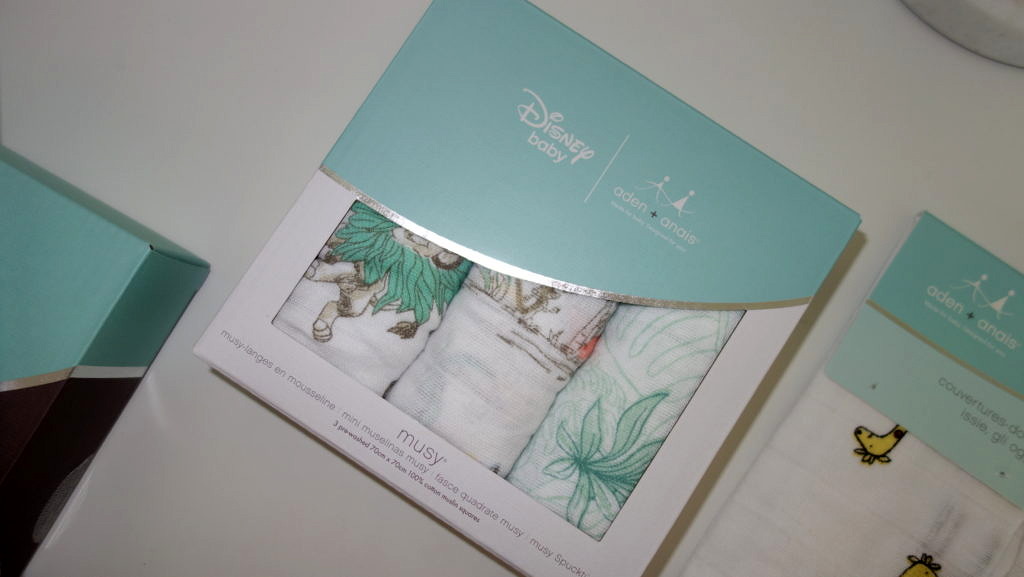 As I didn't know what I was having I was sent products that were unisex, first up is the Lion King muslin squares (£21). They are the most absorbent muslins I have come across and become softer with every wash. I just love the cute prints especially the leaf design. Having lovely soft muslins for your baby to use is important especially as their skin is so sensitive, so anything even remotely rough on their skin can cause irritation. Not the cheapest of products on the market but I have to admit they are definitely the best I have come across.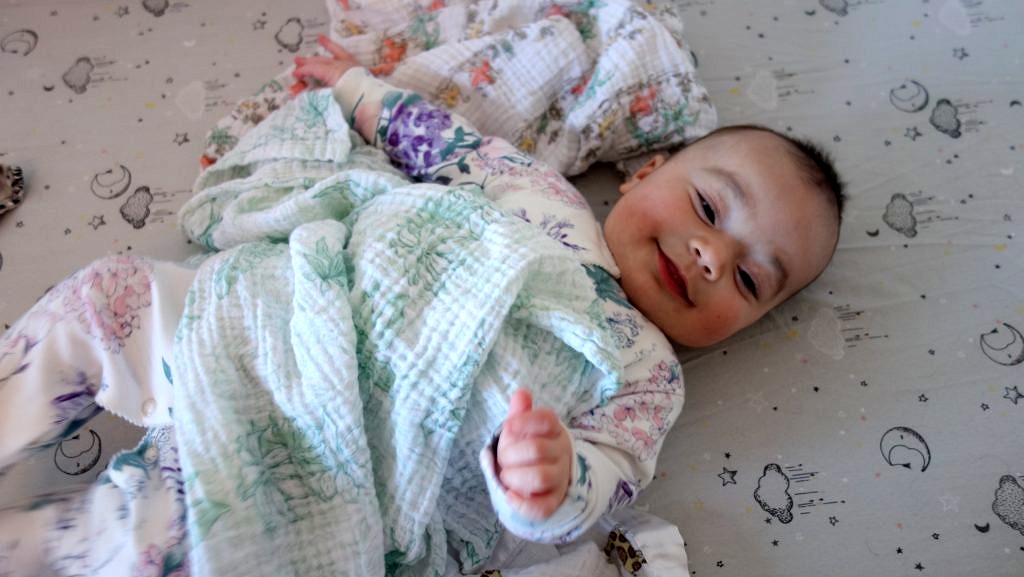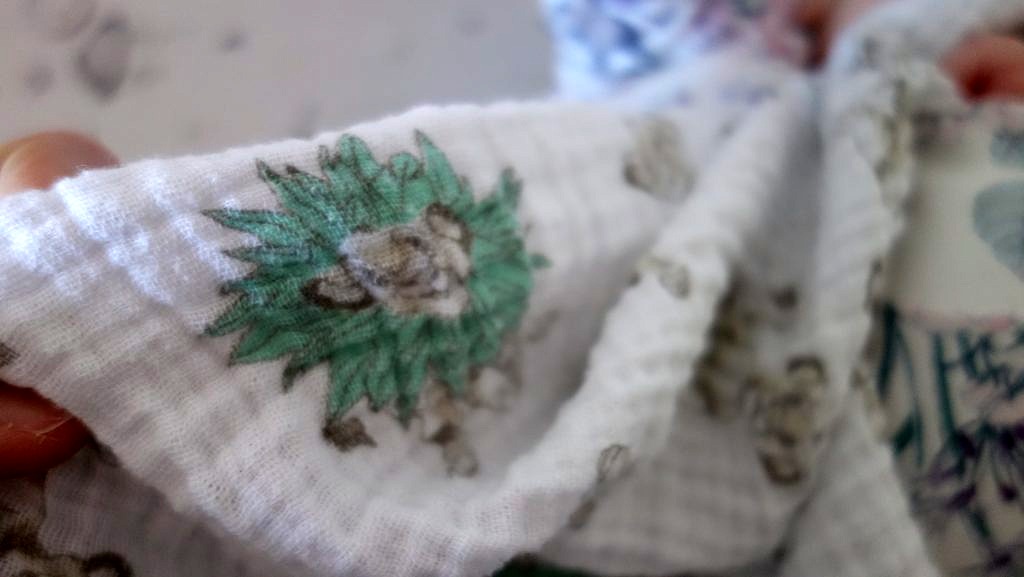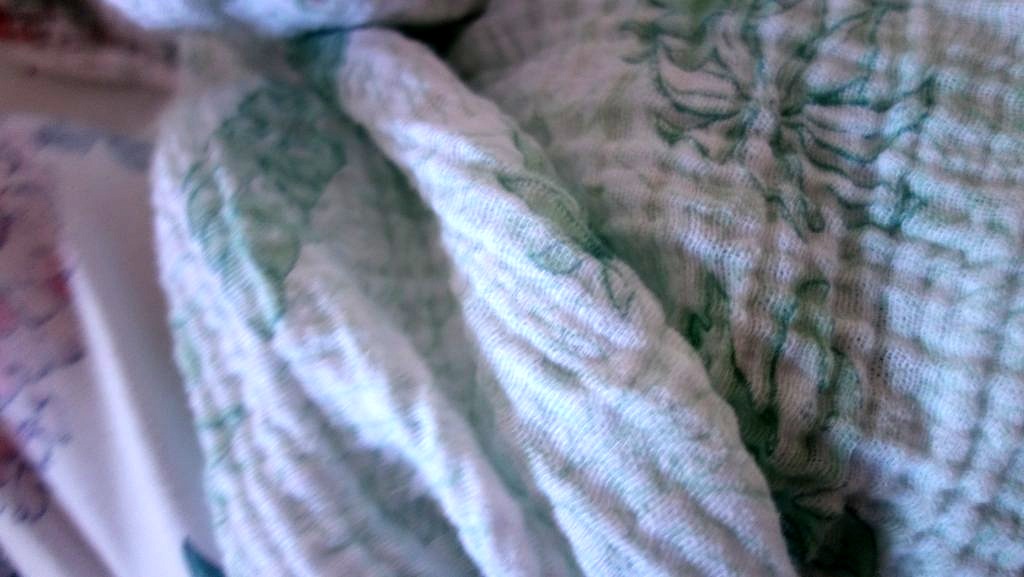 The Snap bibs are much larger than many other baby bibs which is what I like about them. They fasten at the side making it very easy to adjust and come in a pack of three (£19.95) I went for the lovely animal prints and my daughter is now constantly playing with the bib during her feeds! The bibs are made from 100% cotton and are extra absorbent meaning that when milk dribbles down it doesn't go through onto their clothes. I found with some of the thinner dribble bibs my baby's clothes were soaked through after one feed.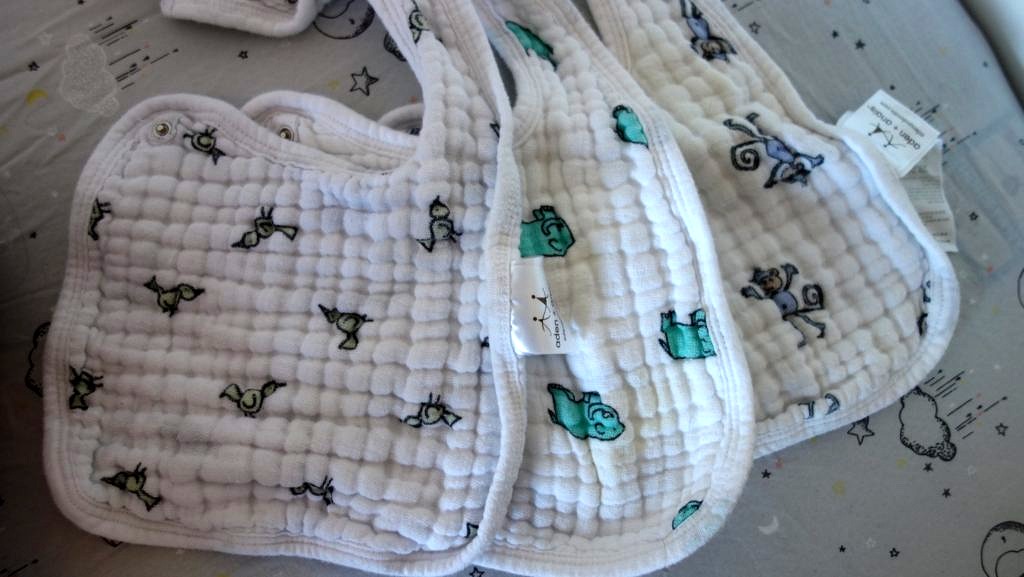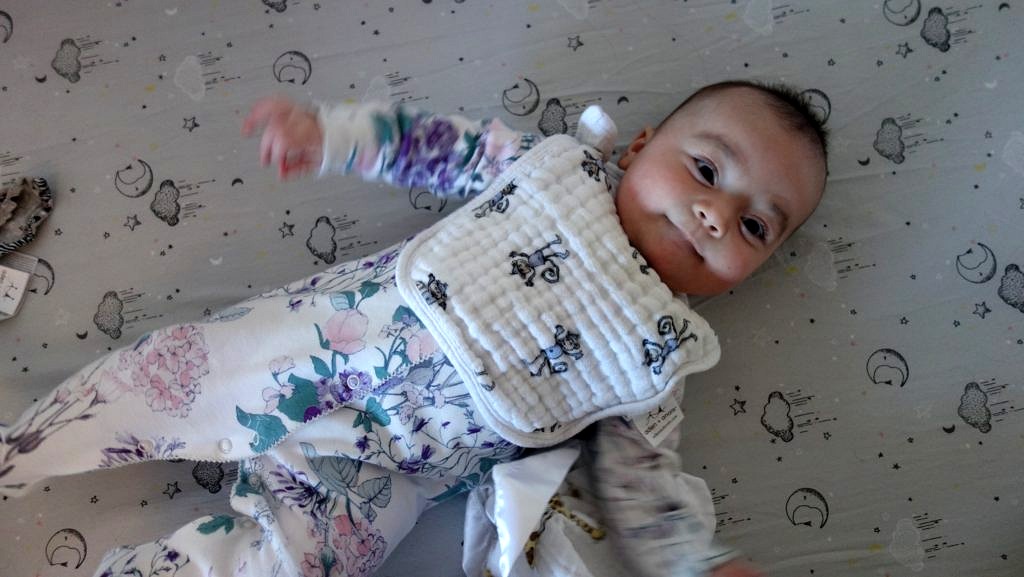 Moving on to the lovely security blankets (£16.95 for a pack of 2) by Aden and Anais, something I introduced to my daughter around 4 months old which has really helped with nap times both in the day and at night time. They are soft muslin fabric with a satin trim and are the perfect size for your baby to hold in their cot. My little girl loves the giraffe print security blanket and I'm sure it has definitely contributed to our full nights sleep!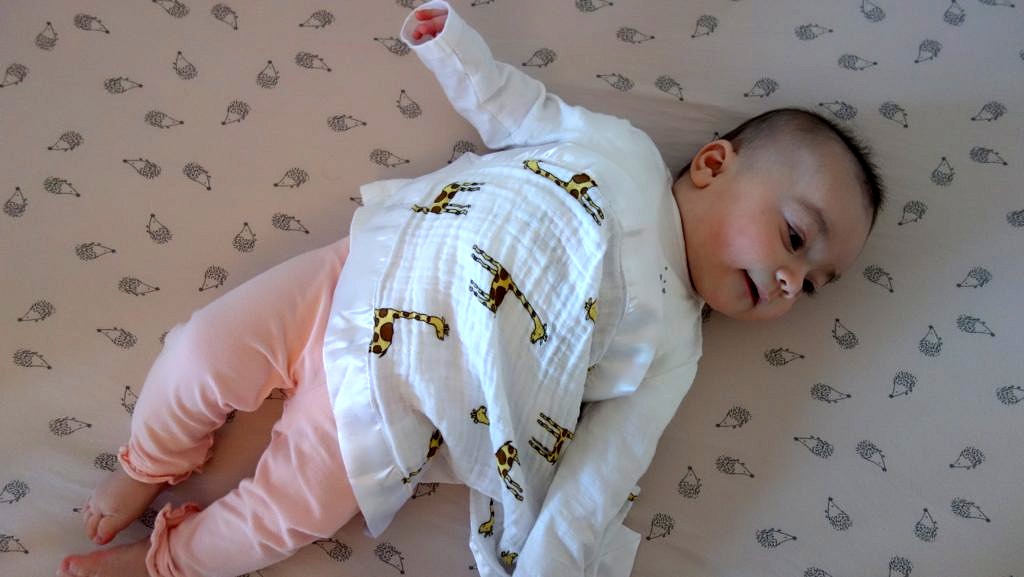 Every mummy needs a swaddle blanket, not only are they used for swaddling but they have so many uses in the world of parenting! My baby wasn't into swaddling at all when she was born, I tried it from very very young age but she liked to have her hands and arms out so they weren't used for this. We actually used our swaddle blankets over the sleepyhead to create a soft surface for our baby to feel cocooned and safe in. They can be used to cover your pram during nap times and also just as a large muslin when feeding. I chose the black and white animal print swaddles as babies can only see black and white in the first few weeks so thought they would be quite a sensory experience for her.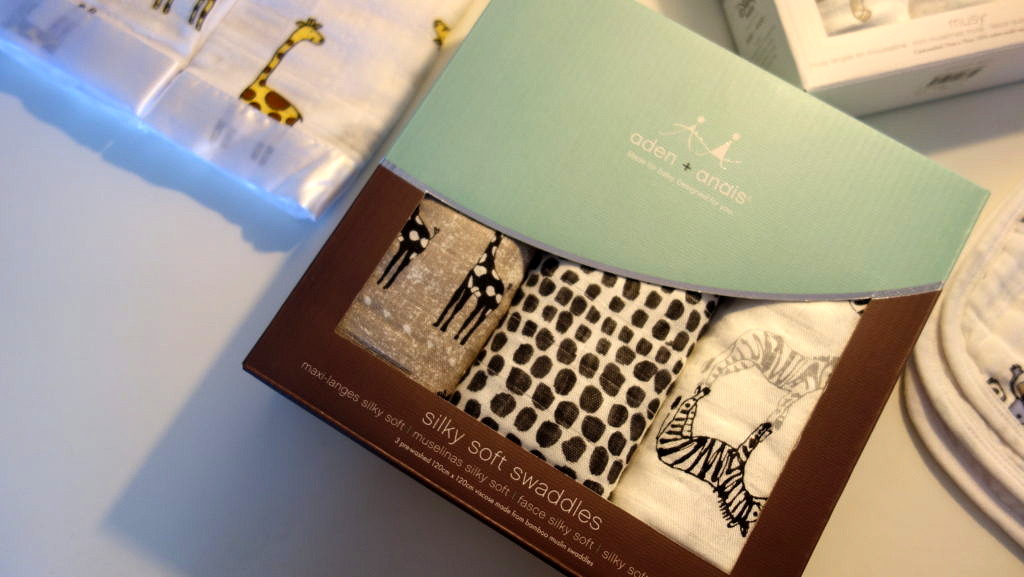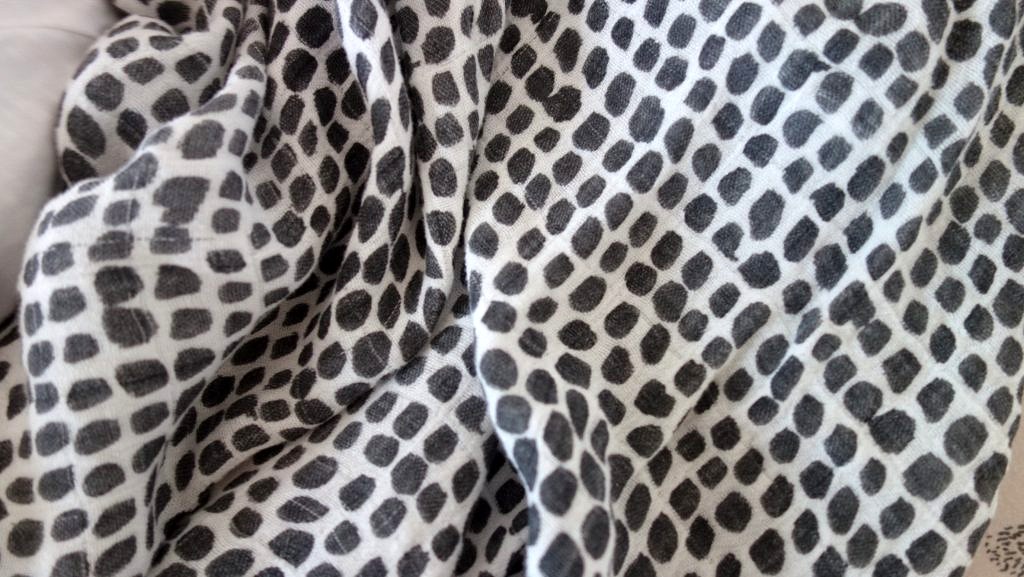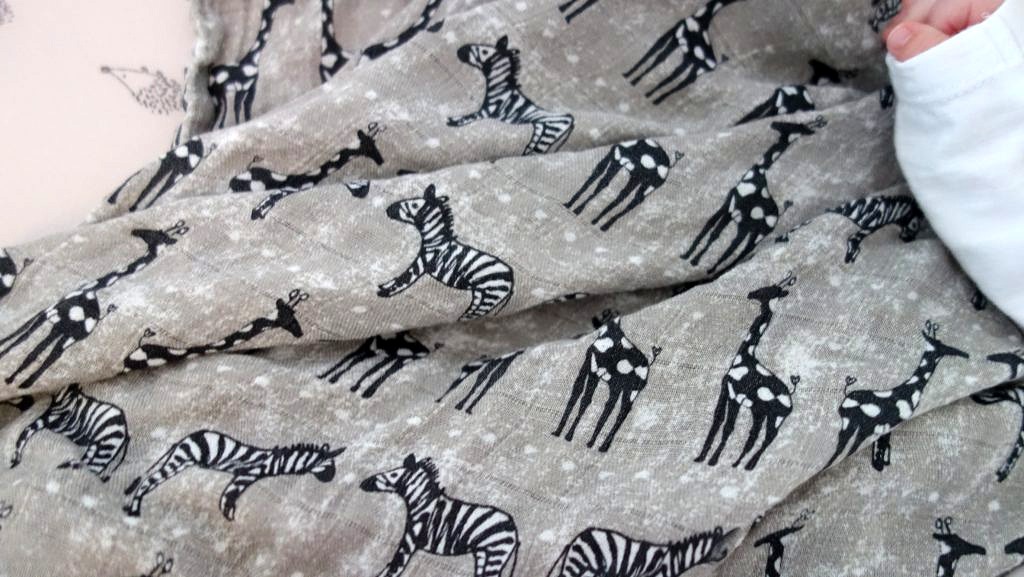 *This post is written in collaboration with Aden and Anais. All thoughts and opinions are my own