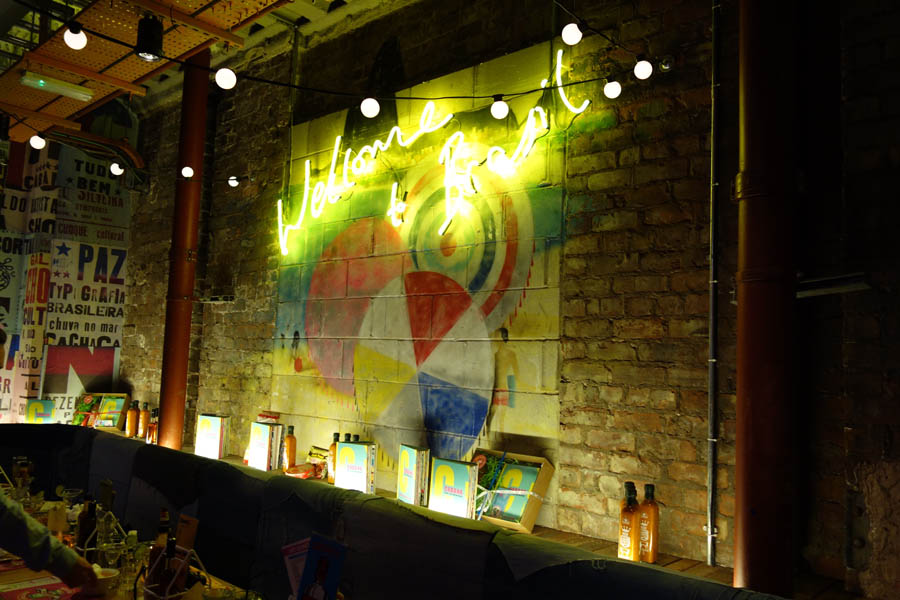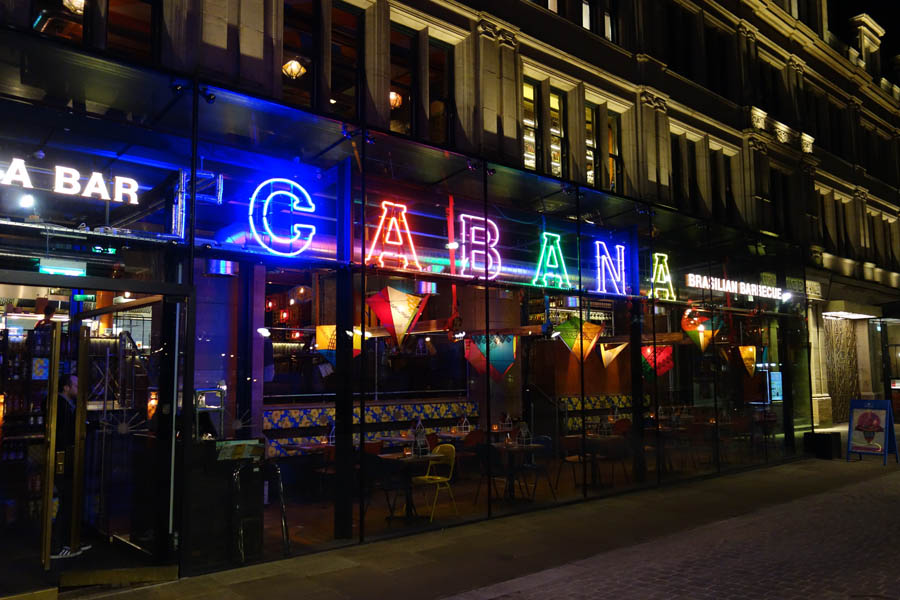 Discovering new places to eat in Manchester is one of my favourite things to do on a weekend, so when I was invited to the newly launched Cabana in Corn Exchange I was very excited.
If you haven't heard of Cabana, it is a Brazilian barbecue restaurant that aims to capture the carnival spirit of Rio de Janeiro and San Paulo. The interior is very quirky with neon lights, caged fencing and brightly coloured art on the walls. Even the music was reflective of being in Brazil! We began our adventure with a brasilito cocktail which is a modern take on a mojito.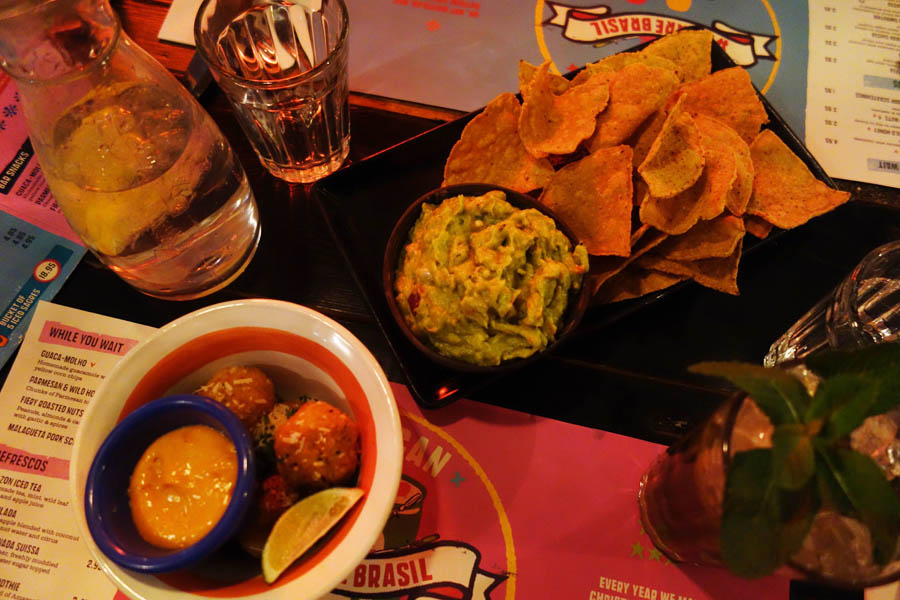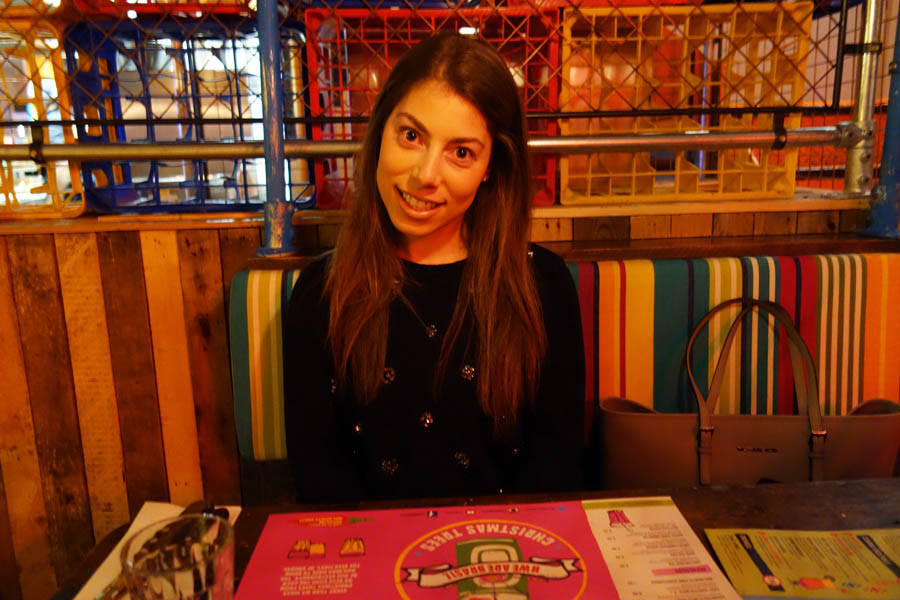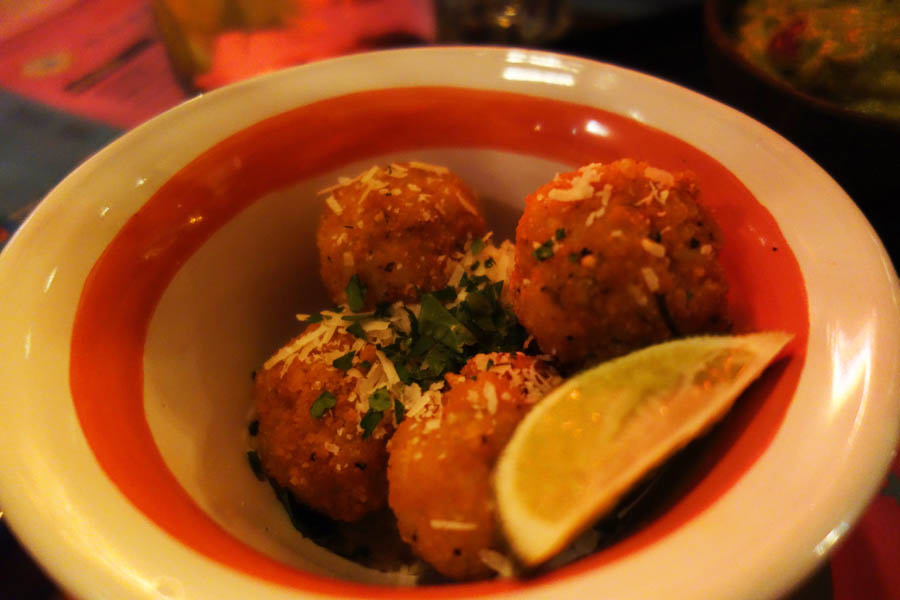 For starters we ordered the homemade guacamole with tortilla chips which were really tasty and the portion size was very generous too.  We also tried the crunchy fried rice balls which were served with a Malagueta mayo which was like a chilli mayo.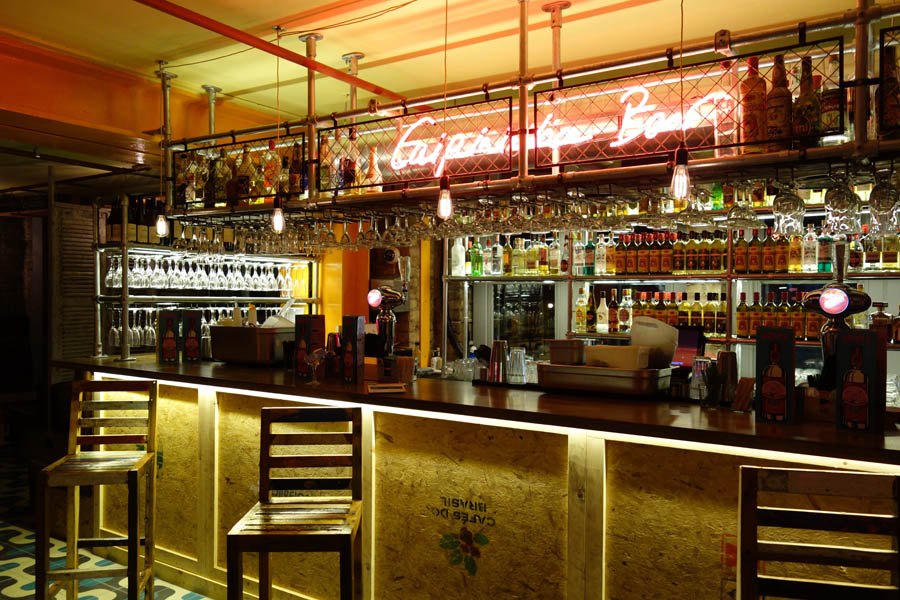 For the main I decided to try the Cabana steak which was marinated in chilli and cumin sauce, it certainly had a kick but not too spicy for me. I ordered sweet potato chips which were amazing and a corn and palm heart salad which I wasn't so keen on. I should have known that 'crunchy salted kernels' would have a crisp like texture, this was not what I was expecting from a salad, but it was still interesting.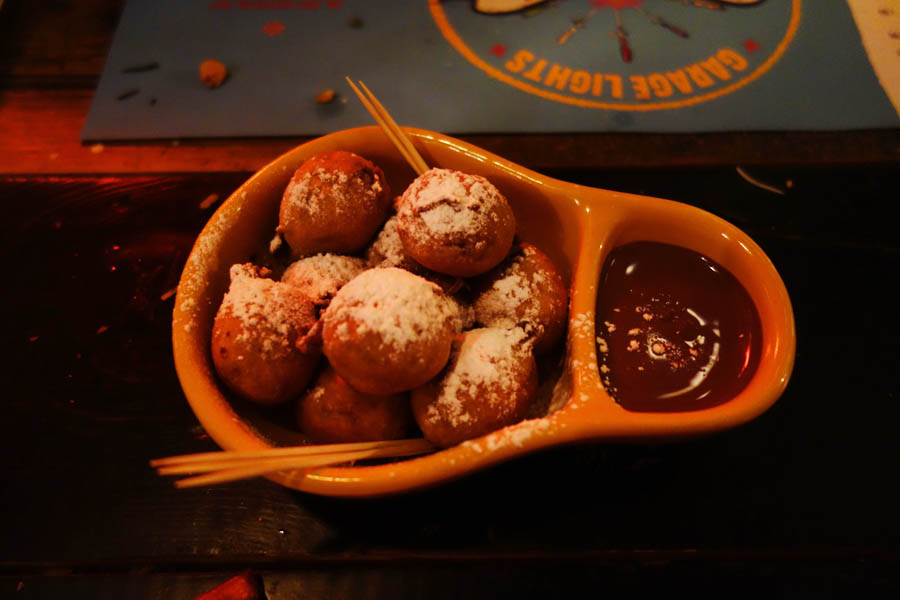 If you have room for a dessert at this point I would definitely try the chocolate rainbow doughnuts which were stuffed with nutella and presented in a cute little dish with a side of extra nutella. Not quite sure why they were called rainbow doughnuts! Certainly enough to share between two as you get quite a few.