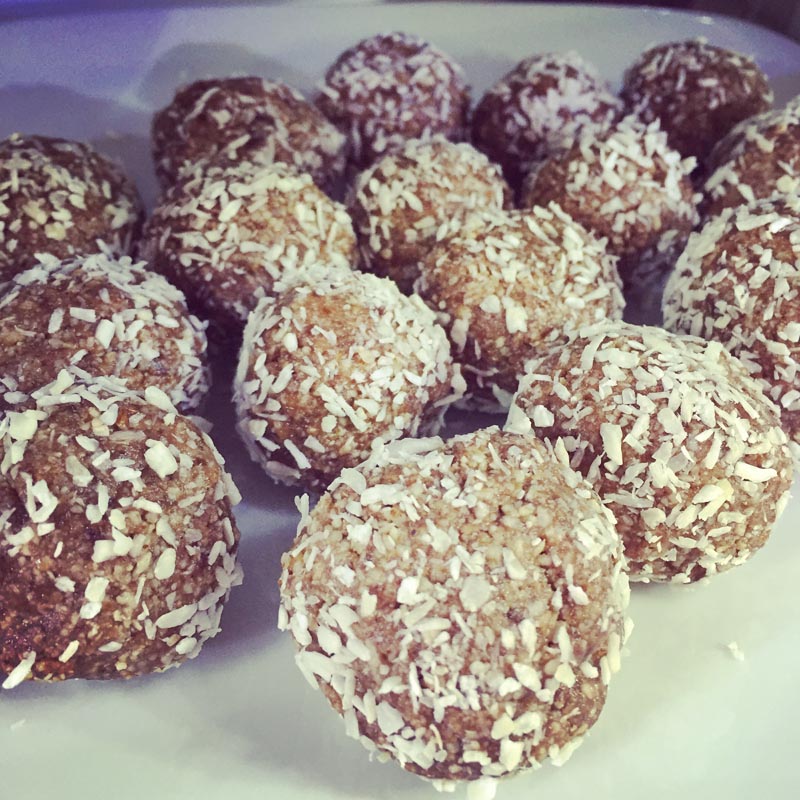 Holland and Barratt sent me some healthy cooking ingredients so this is the first of my healthy food posts! Look out for more to come. I have a real sweet tooth so to avoid me eating chocolate every day I decided to make Deliciously Ella's raw coconut and cacao bites. This recipe is so easy and only takes about 10 minutes to make.
All you need is desiccated coconut, almonds, medjool dates, cashew butter, raw cacao and coconut oil. To view the quantities and step by step guide on how to make these delicious healthy treats, click here.
Let me know if you have tried any variations of these healthy bites.