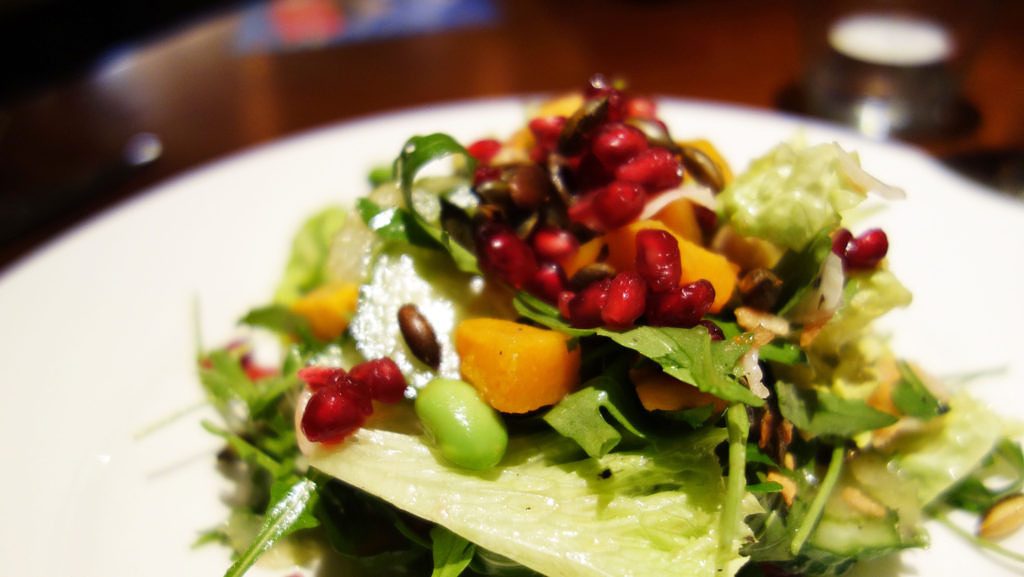 As you may have noticed by now I love eating out and trying new places. Most of the time I go into town but Didsbury is an up and coming area, full of trendy bars and restaurants. When I got asked to try out the new menu at Gusto I was very excited as Italian is definitely one of my favourite foods. As I visited during December the restaurant was all festive and decorated in fairy lights and baubles. The restaurant has leather booths for larger parties and smaller tables for romantic dining. I took my husband with me and after a long day at work we decided to begin with a much needed glass of wine and garlic bread which was delicious, it tasted so fresh!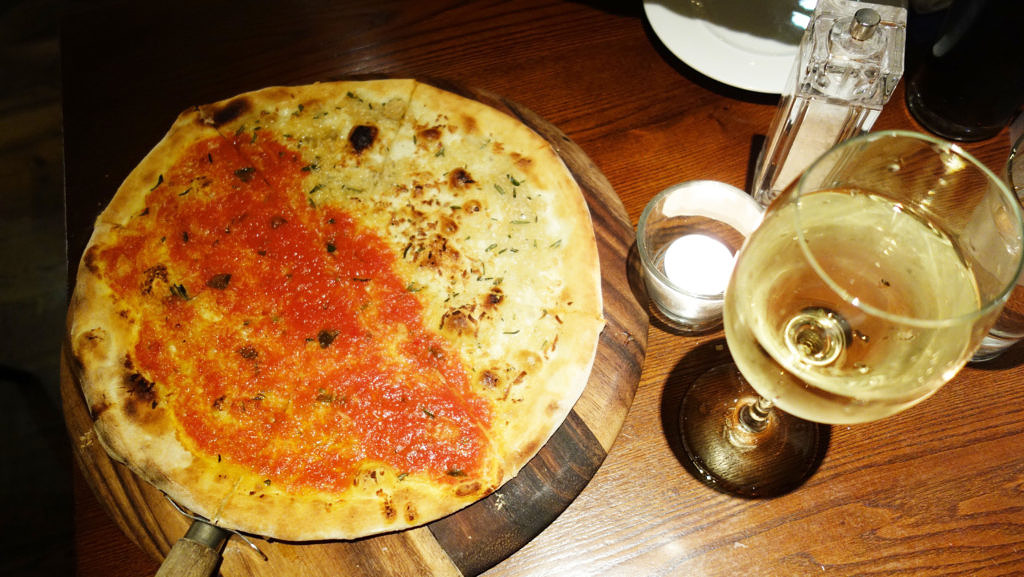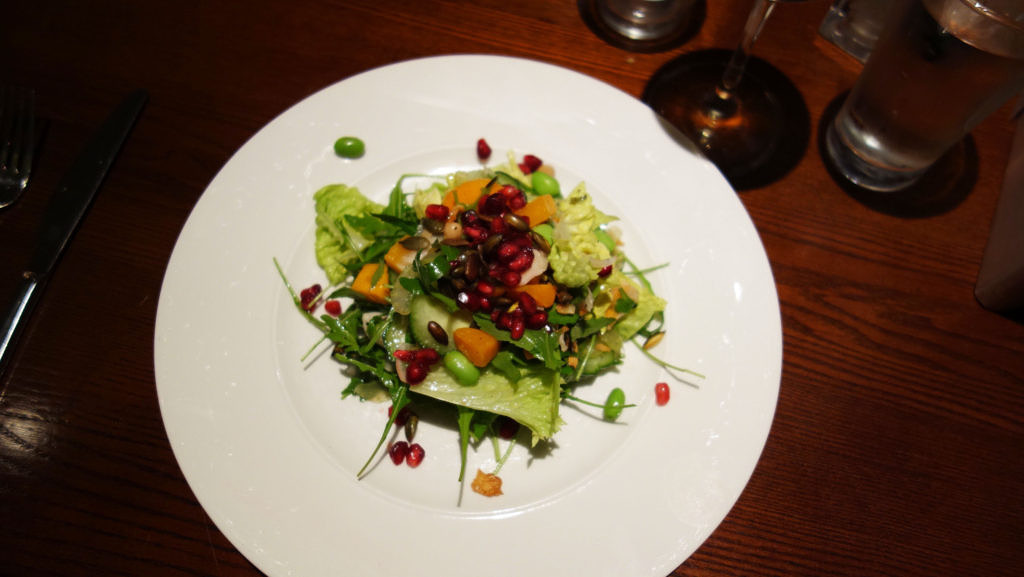 I tried the roasted butternut squash and chick pea salad as a starter which was really fresh tasting and light. It has beautiful intense colour from the squash and the pomegranate seeds. If you are looking for a tasty starter and nothing too heavy then I would recommend this salad which can also be ordered as a main.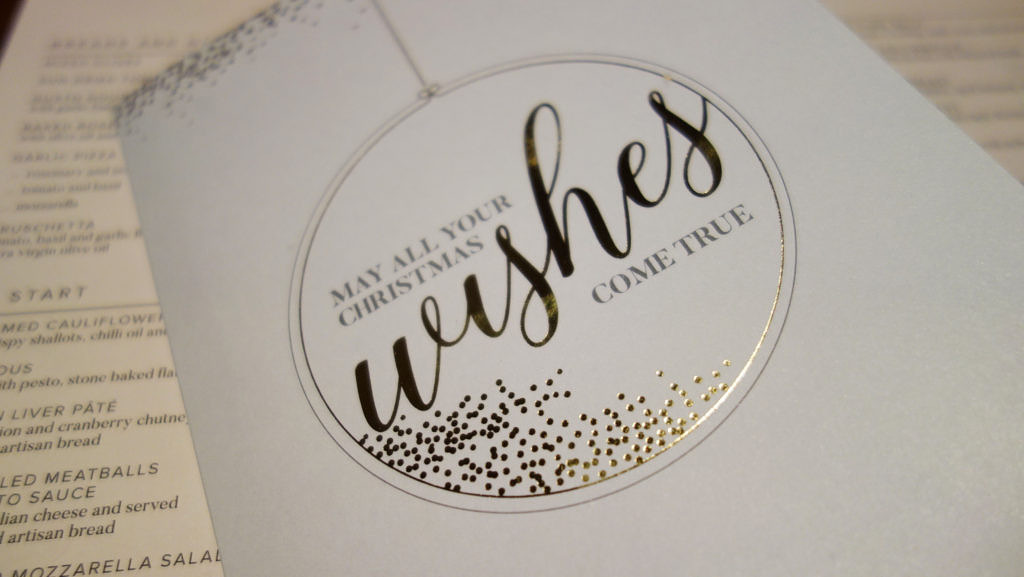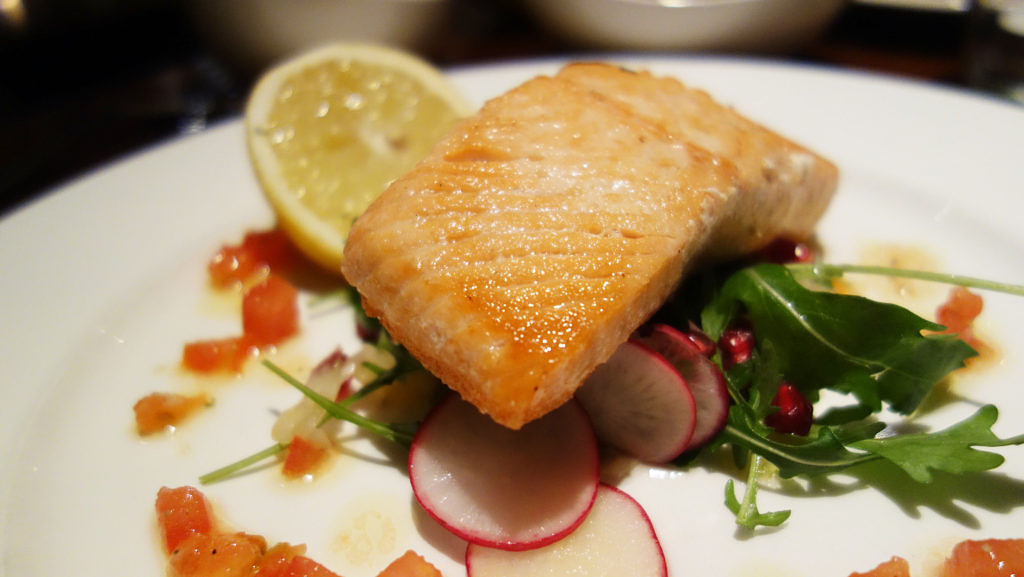 Pan fried salmon fillet served with tomato and caper dressing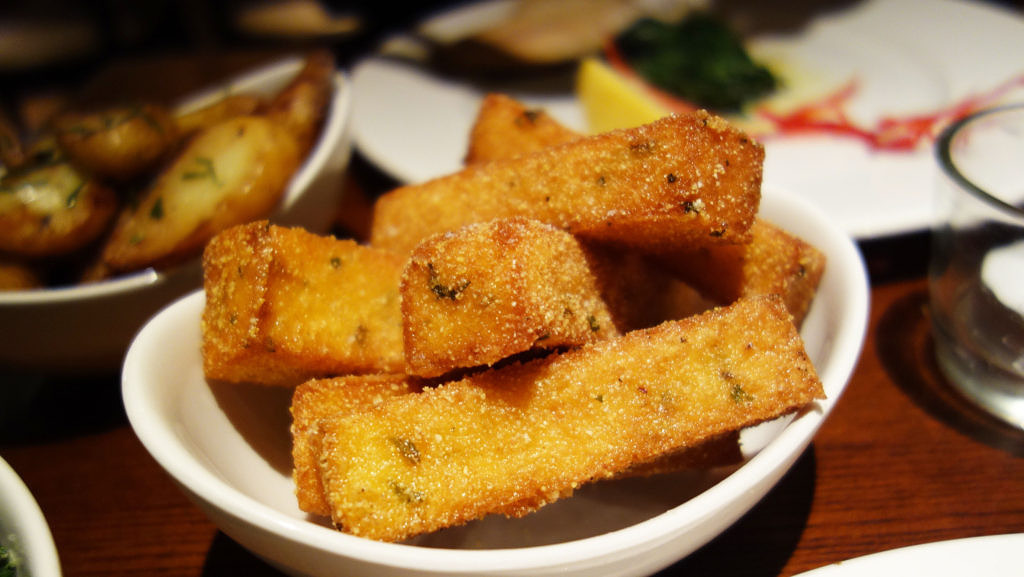 Polenta chips are a great alternative to the chunky chips as they are a slightly healthier option and taste amazing!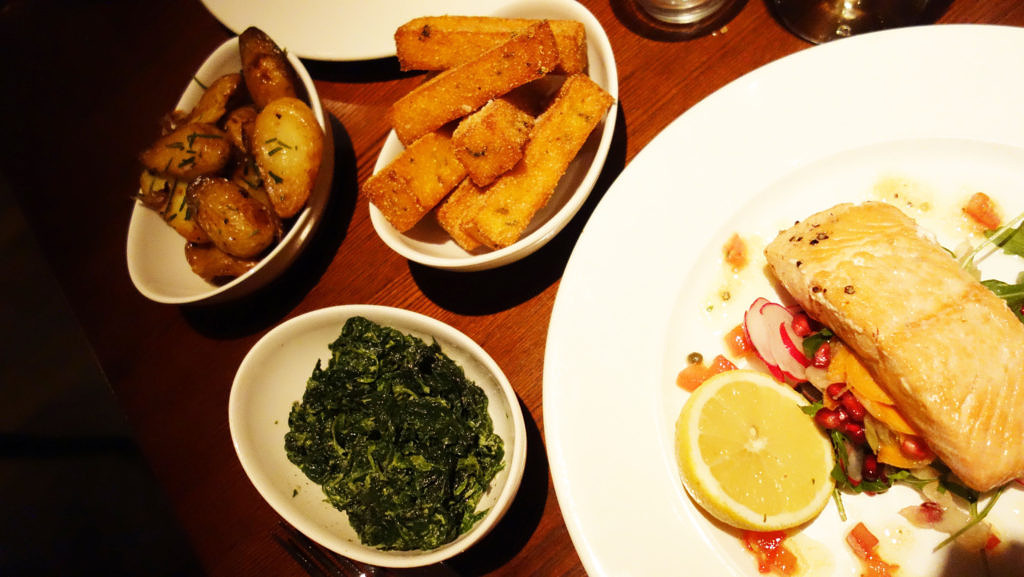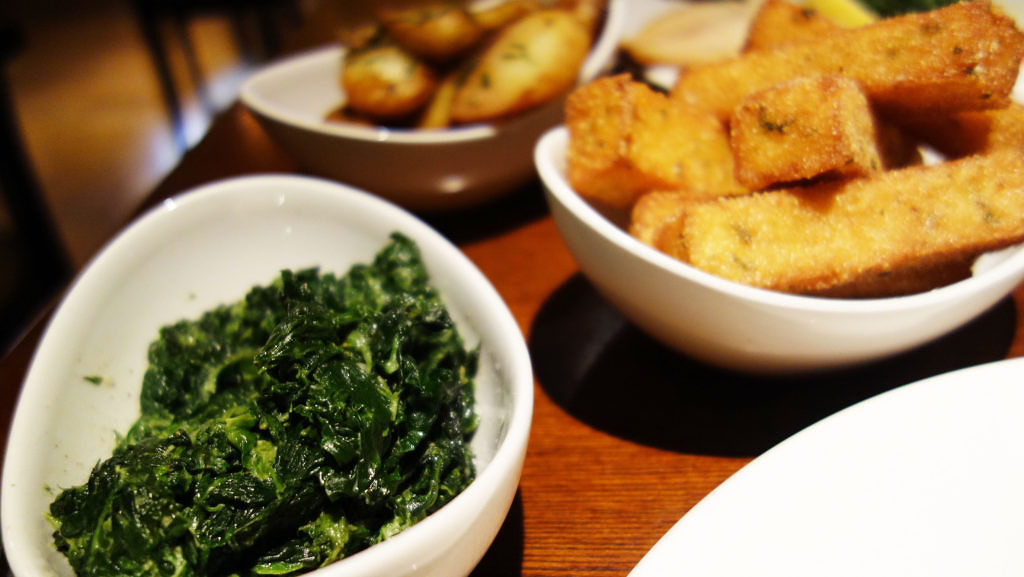 Creamed spinach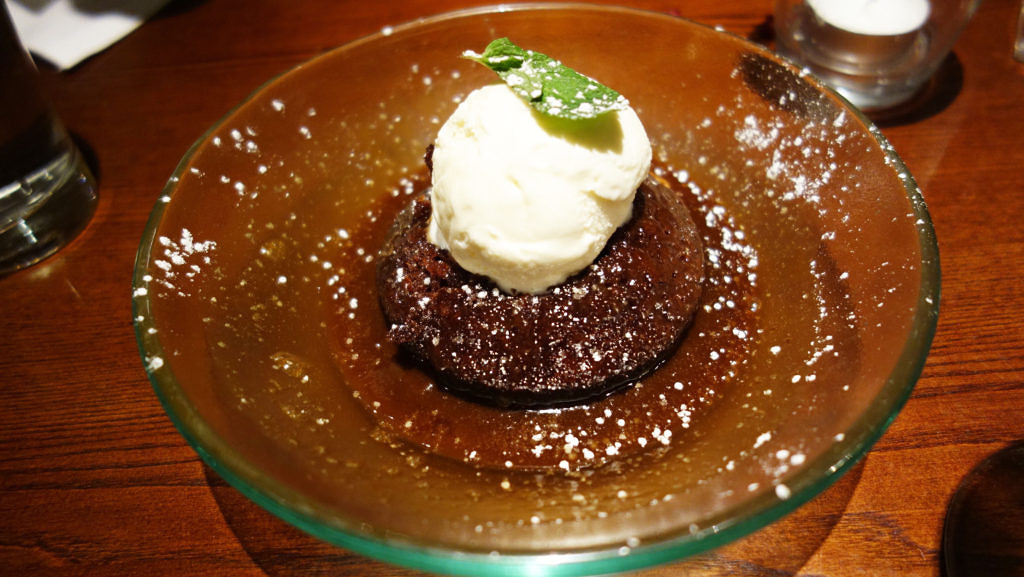 Sticky toffee pudding