Grand Pacific is the new home of exotic cuisine located at the top of King Street, part of the Living Venture Group. When you enter the building you are greeted with beautiful interior, a grand staircase adorned with gold embellishment and hanging lanterns that feature around the bar area. The cocktail menu has an array of signature drinks that all sound amazing. I tried the watermelon martini which was fruity and delicious, it is worth visiting this place just for a cocktail!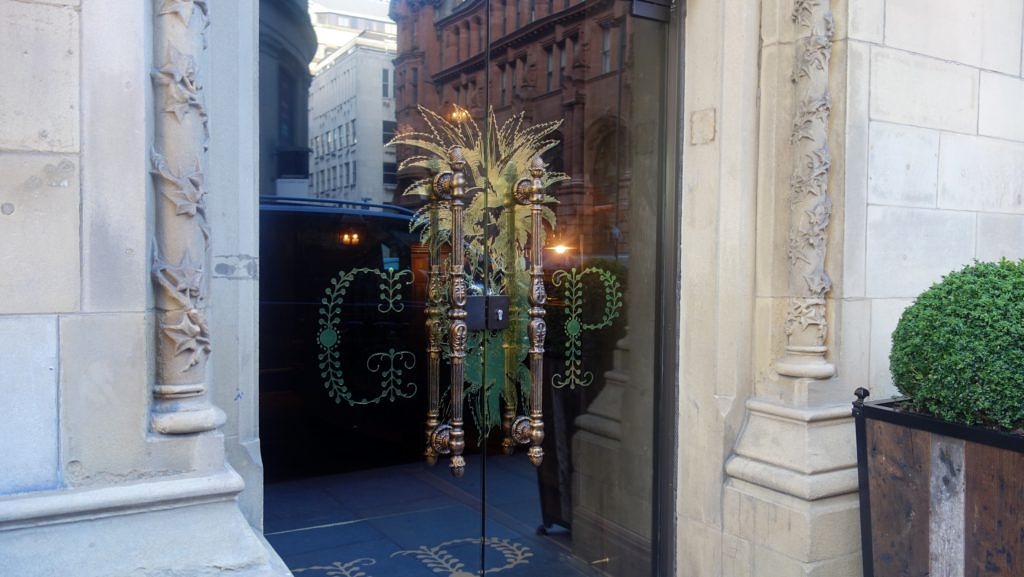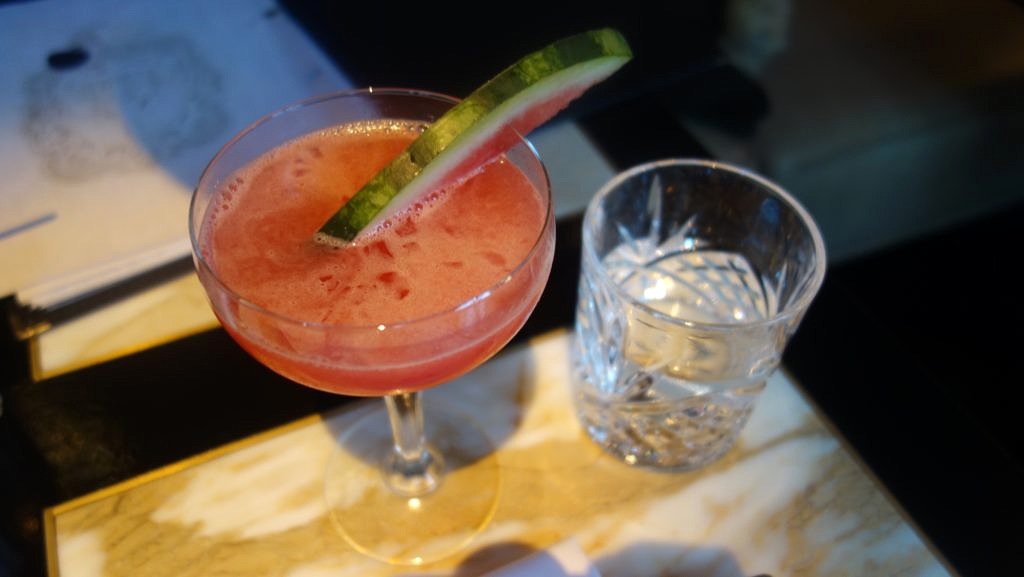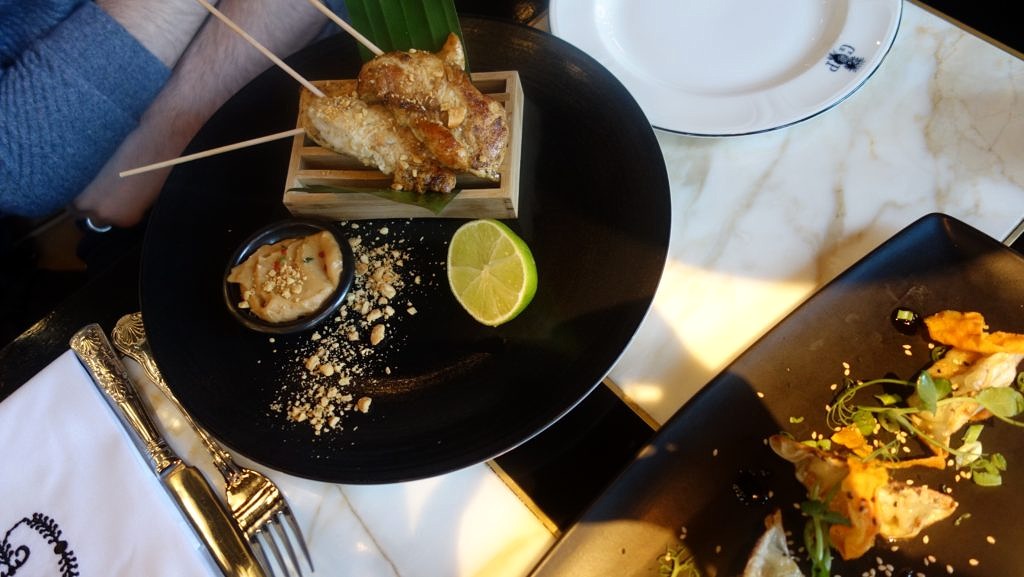 We began our culinary journey with a selection of starters from the menu. Satay chicken skewers served with a spicy peanut dipping sauce tasted delicious, nothing unusual about this dish though.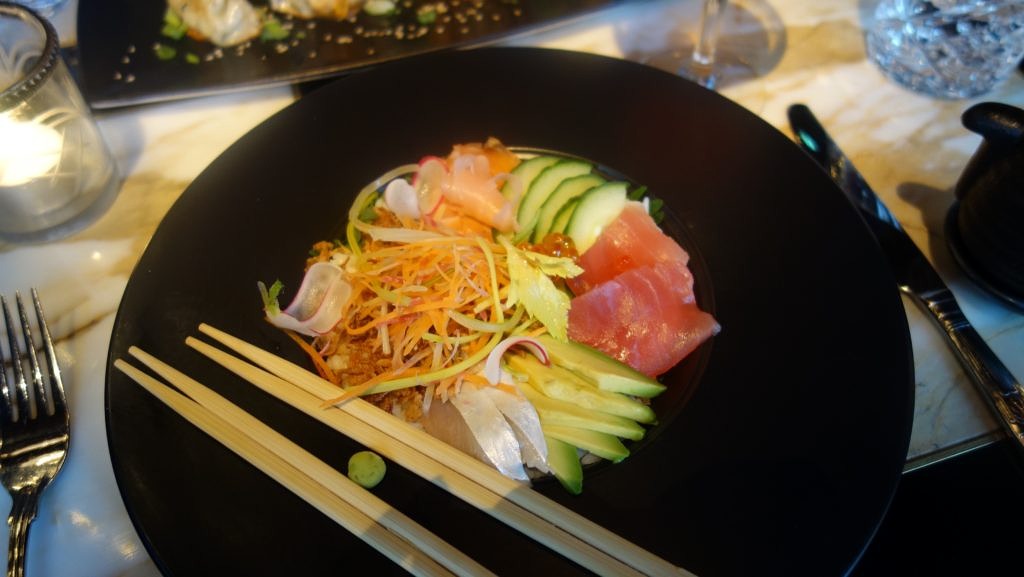 The chicken and spring onion gyoza with sweet potato, miso and soy were beautifully presented and I was impressed with the flavours. For those sushi lovers there is the chirashi sushi bowl on the menu which comes with tuna, salmon and pickled mackerel sashimi, sliced avocado and sushi rice. I was disappointed by this dish as although the sashimi was lovely, there was a lot of rice on the plate and not much flavour to the dish.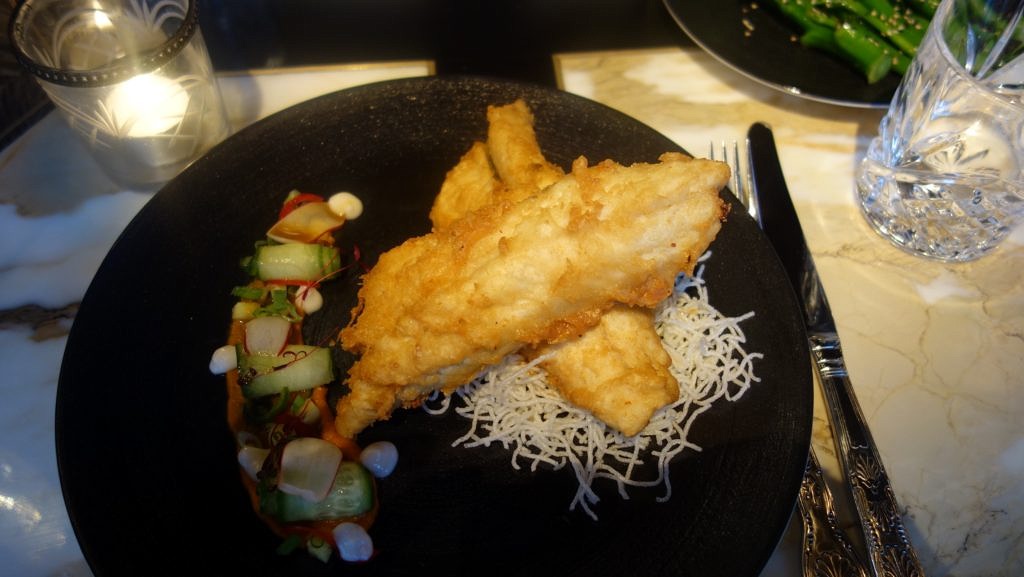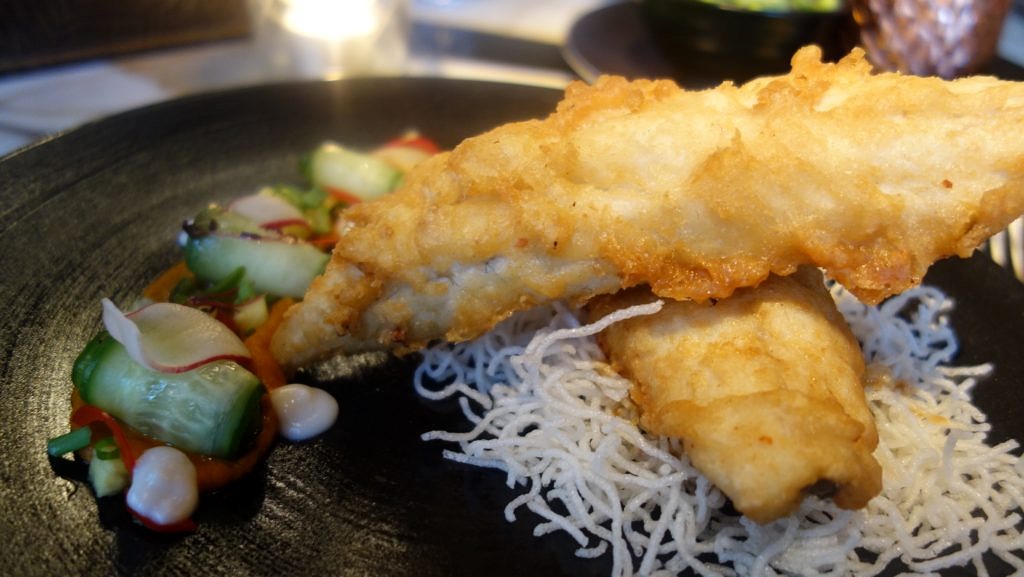 For main course I decided to order the szechuan sea bass which was served with crispy noodles and a cucumber salad. A generous portion of fish coated in batter, although it tasted very good, it was not what I was expecting! The menu makes the dish sound like fish coated in a spicy sauce and served with hot noodles but there was no sauce or spice to this dish. I would probably return to Grand Pacific and try something else off the menu next time.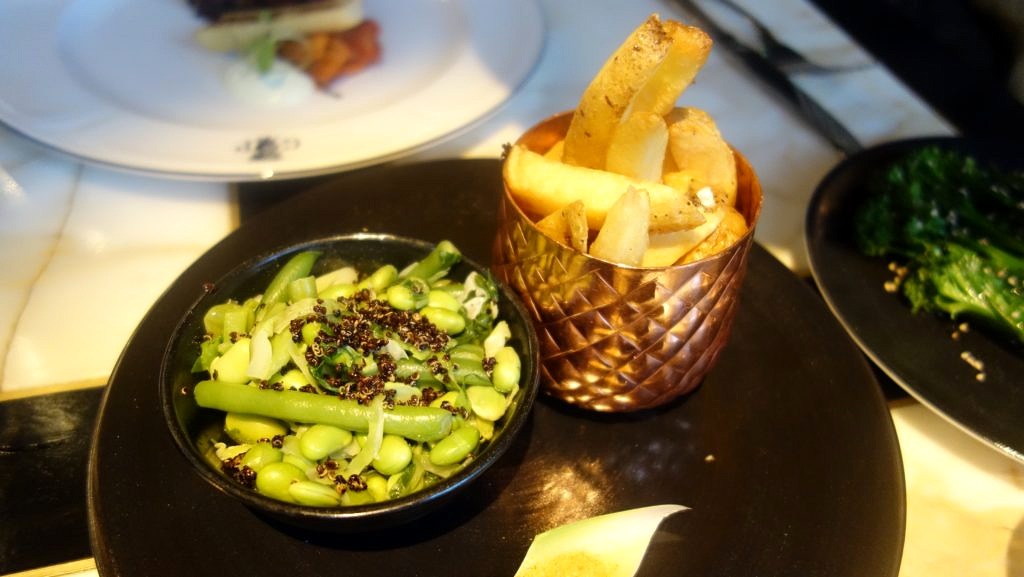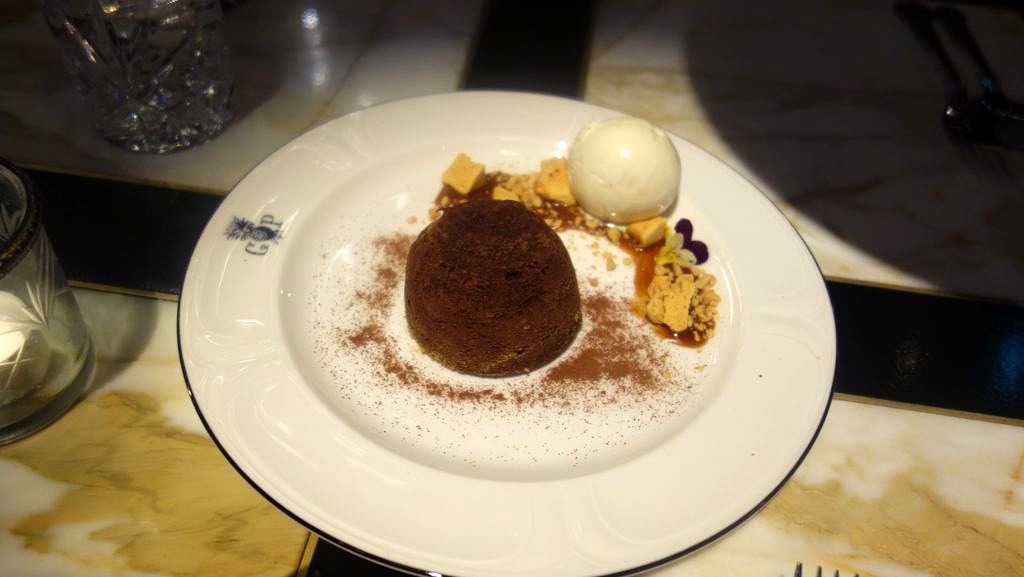 The dessert was probably the best course and one of the best chocolate fondants in Manchester served with salted caramel sauce and honeycomb. Beautifully presented, this dish can not be faulted. A unique restaurant that is worth the visit when in Manchester. Find out more about Grand Pacific here.