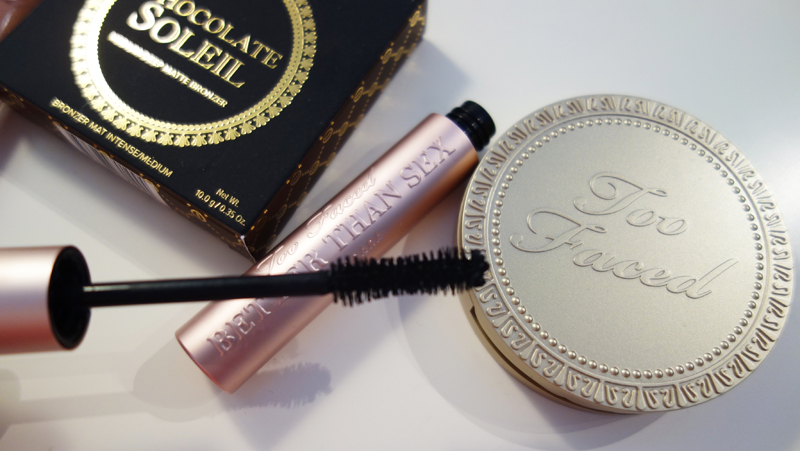 Too Faced Cosmetics is a new addition to my makeup collection and now one of my absolute favourites! I was most excited to try out the 'better than sex' mascara as I find that using a great mascara really transforms your look from day to night and I am yet to find a mascara that doesn't clump after a dozen uses. My first impression of the mascara was from the packaging which I thought was really premium. The mascara wand is encased in a metallic pink bottle and embossed with the name. I tend to judge a mascara from the first use and applying it for the first time was quite amazing to see how much product coats the lashes with just one stroke.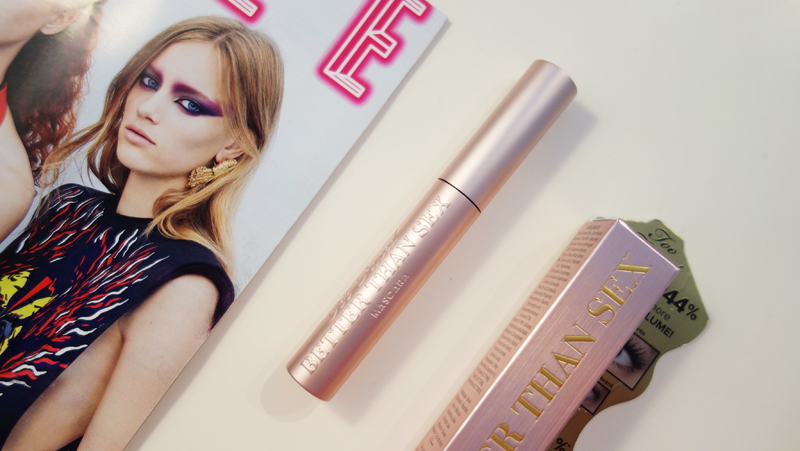 The large brush is shaped like an hourglass which somehow allows you to create full, thick lashes without getting it all over your eyelid. For an even more dramatic look, you can apply two coats of this amazing mascara but for everyday use one is more than enough! Priced at £19 it is a great investment for your makeup bag one you will not regret.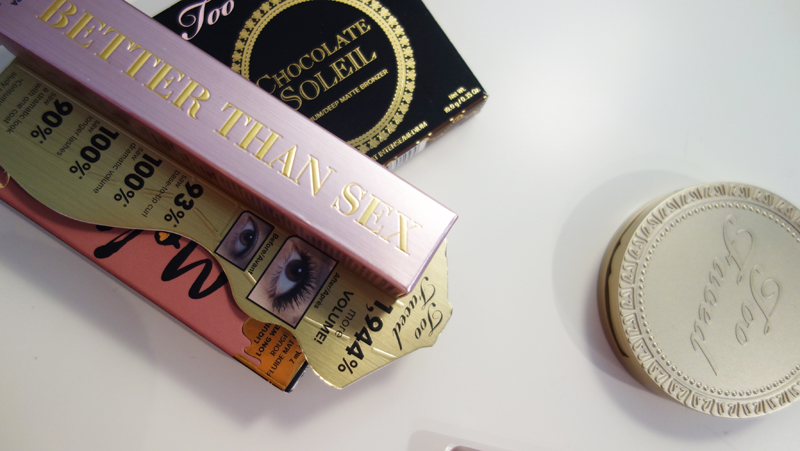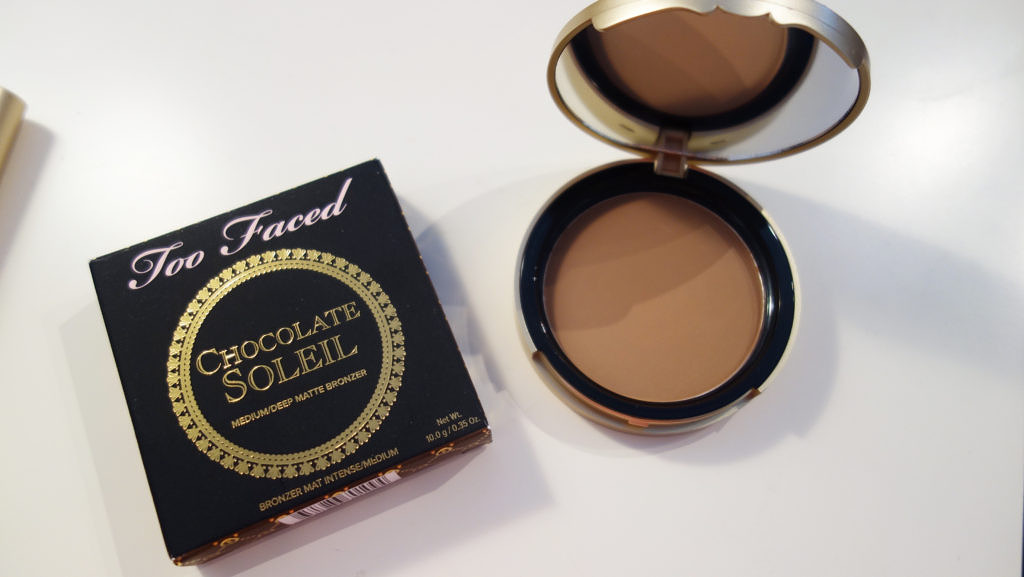 You just have to love the names of these products…Chocolate Soleil by Too Faced cosmetics is the ultimate shimmer free, matte bronzer that is perfect for everyday. Not only is the packaging amazing but it smells good enough to eat! I find a matte bronzer so versatile as it can be used to contour aswell as giving a glow to the entire face. All of the Too Faced products are available to buy at Selfridges, Debenhams and online at Too Faced.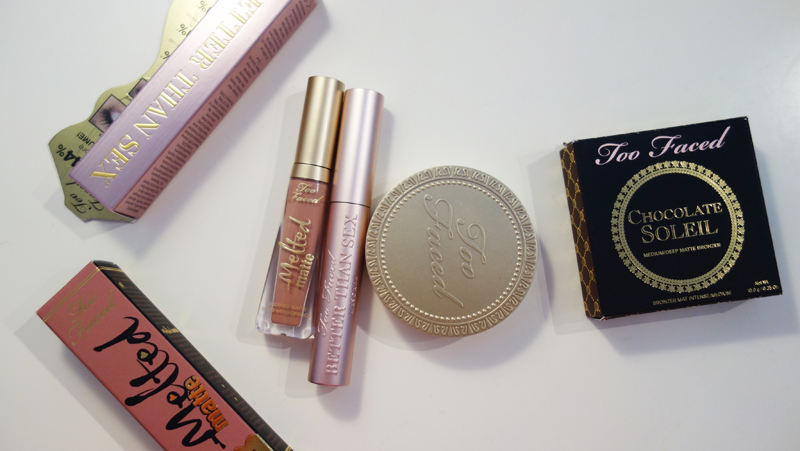 Lipsticks are my guilty pleasure when it comes to beauty so I am constantly buying new shades and textures for every occasion! This melted matte lipstick is an interesting one as I love the idea of it and upon application I loved the effect but wasn't 100% on the opaque finish, it just felt much drier than other matte lipsticks, but that could just be my lips, who knows. Let me know if you have tried these out and what you thought.

Shop the post