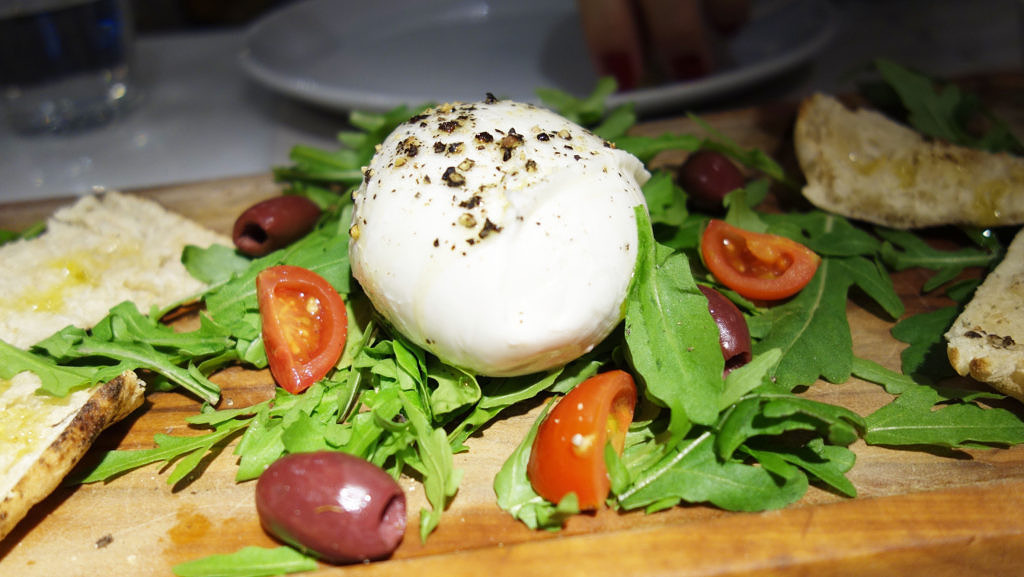 I often go to London to visit my sister and when I do I love eating out and trying new places, after all London has such great choice for everything. My sister and I went to try out the menu at Franco Manca in Belsize Park as we had heard such amazing things about the pizza. We were not disappointed!! If you like pizza and you want good value, then you need to try Franco Manco, they are dotted all over London and famous for their sourdough pizzas which are light and fluffy and just taste amazing. The menu is only small but they also have a specials board which include a variety of dishes every day.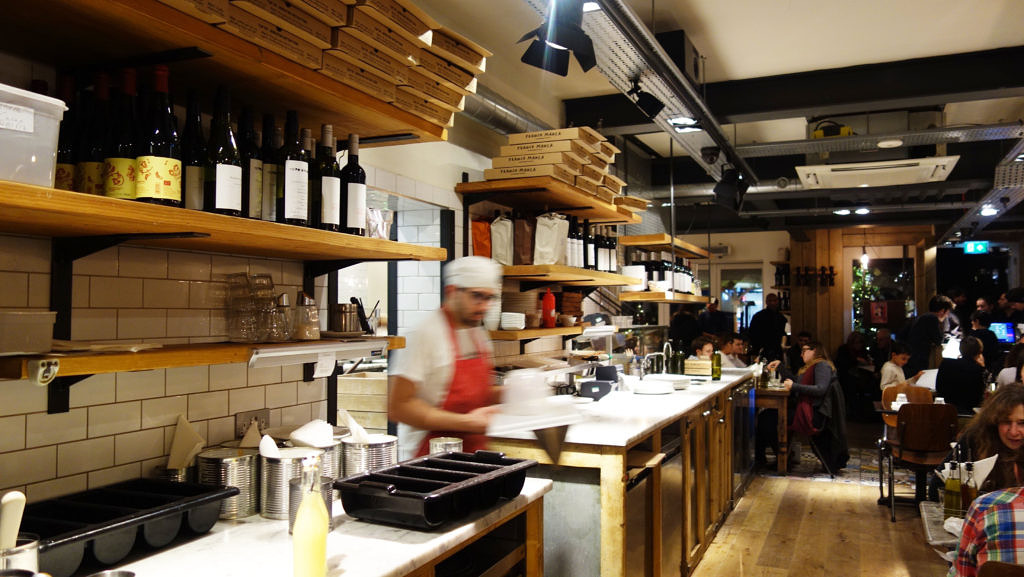 We began by ordering these olives, which were incredible and tasted so fresh! For starters we shared the burrata, which was super creamy mozzarella which is produced daily so is incredibly fresh. This was served with crispy ciabatta and some side salad. I would definitely recommend this starter as you don't get fresh mozzarella like this in many Italian restaurants.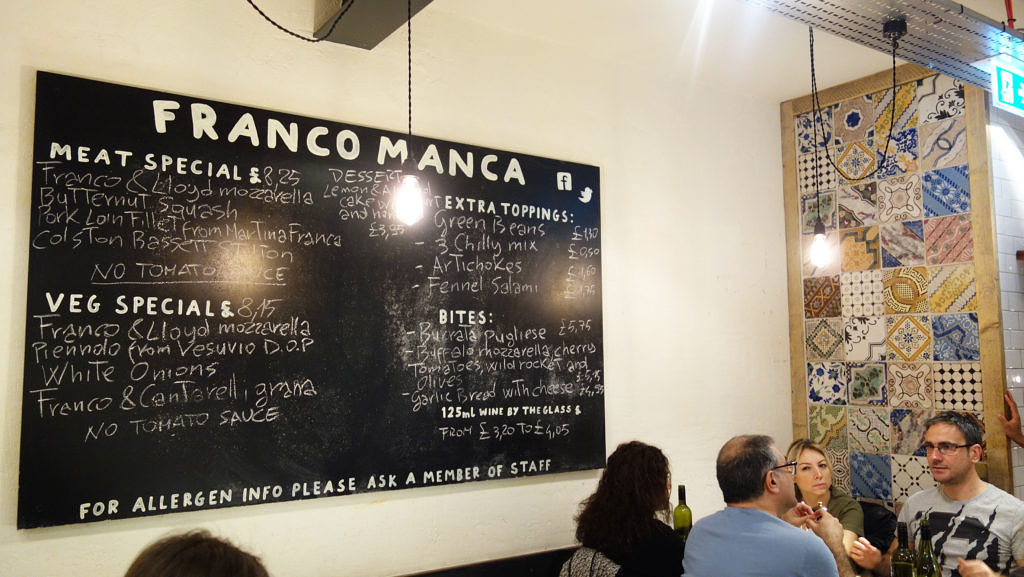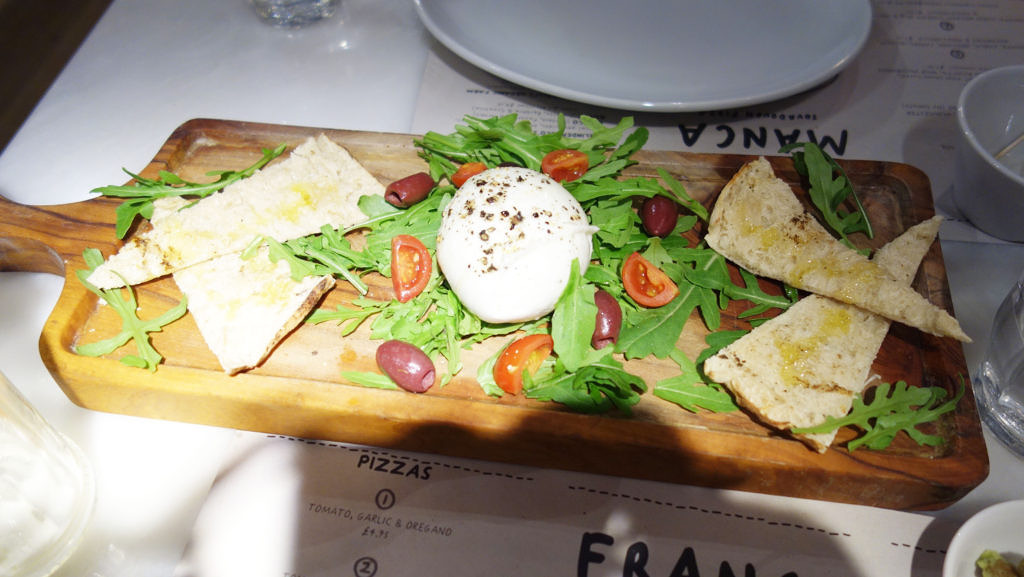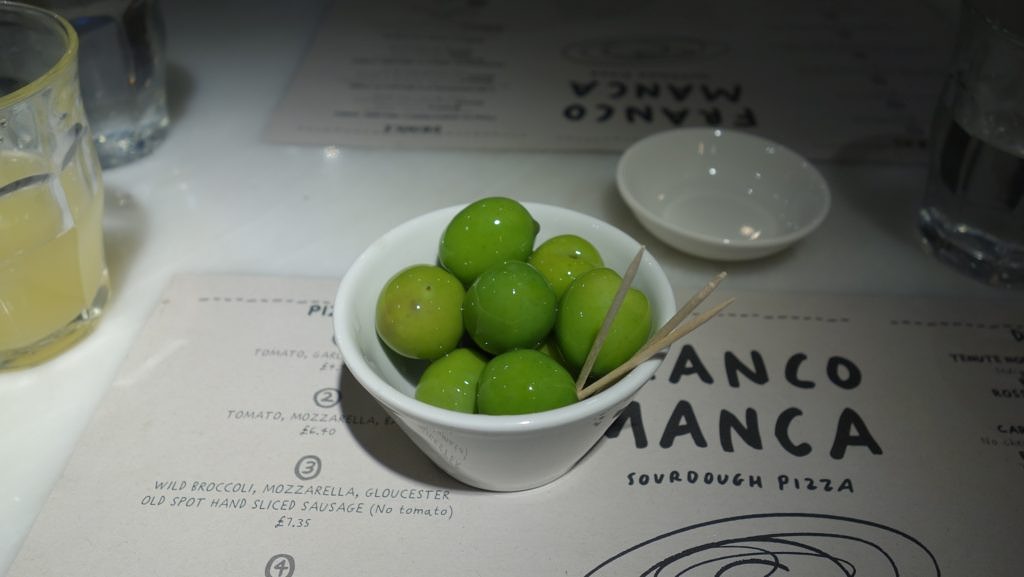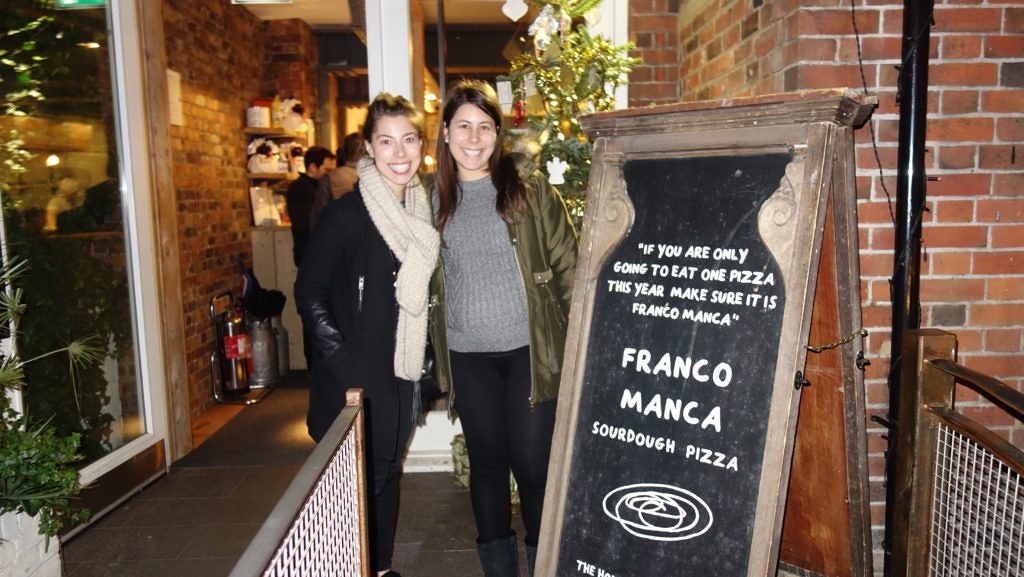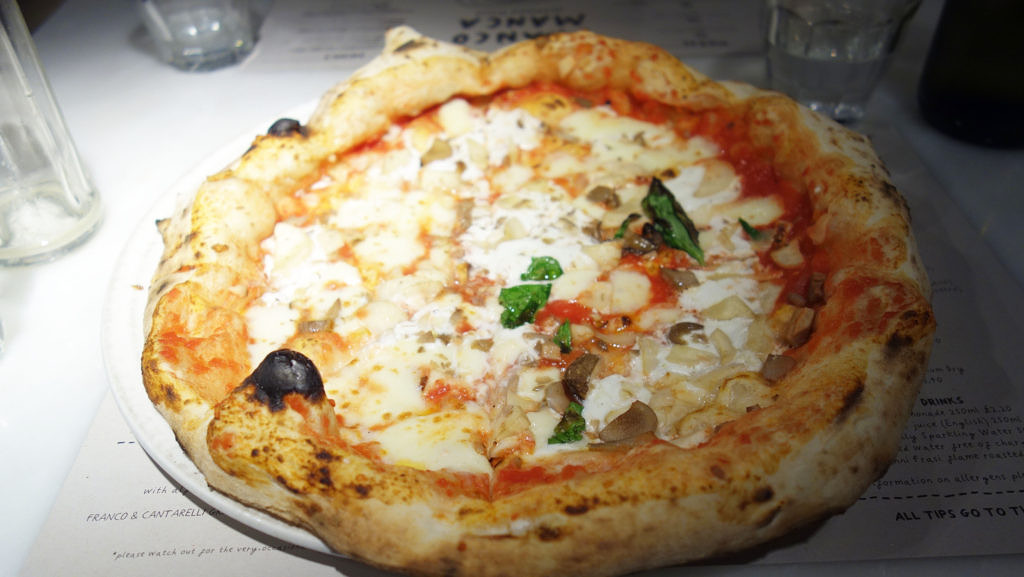 I ordered the vegi special pizza (mozzarella, white onions, and another type of white cheese), this originally came with no tomato, so I decided to add this on and I am glad I did. The pizza tasted so delicious, a soft centered chewy but fluffy dough with a crisp baked crust. The dough does taste similar to sourdough bread but even better. I was really impressed with the pizza and would return very soon!   We were stuffed by this point but were told that the chocolate and hazelnut cake was delicious so we gave it a try. I have to honestly say that it wasn't the best dessert I have had but I would certainly go to Franco Manca to try out their pizzas, you will not be dissapointed!