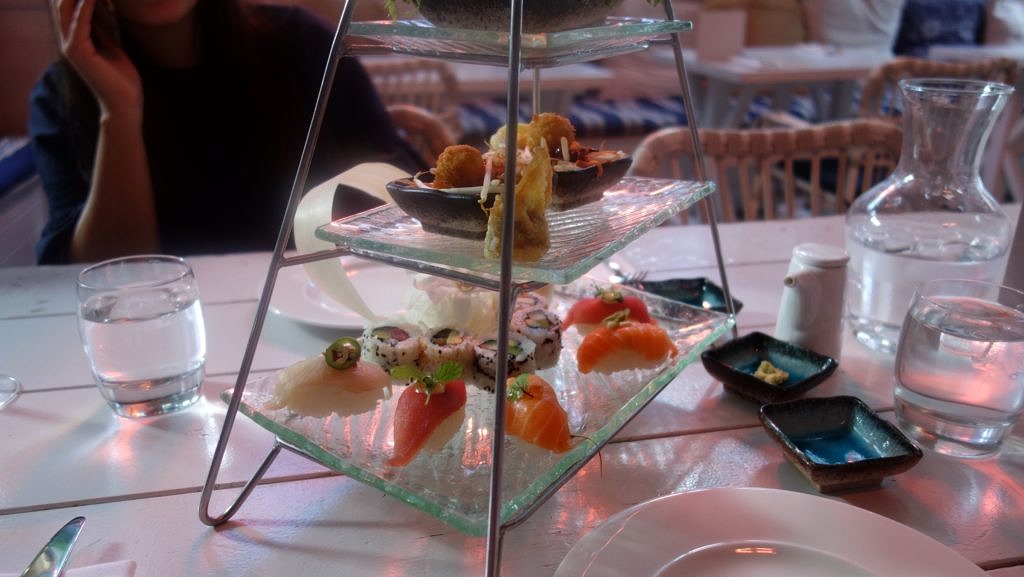 High tea at Australasia is not your typical afternoon tea but one that takes you on a pan asian experience in the heart of Manchester. Served in the bar area upstairs at Australasia, the setting is relaxed and has a summer feel to it with all the tropical plants and the white wicker furniture. I spent the afternoon with my sister and nephew so I decided to take them with me to try out the wonderful high tea at Australasia which is served in two waves, the first is savoury as you'd expect and the second is sweet. The tea includes a glass of champagne and a choice of tea from the extensive tea mention which was impressive.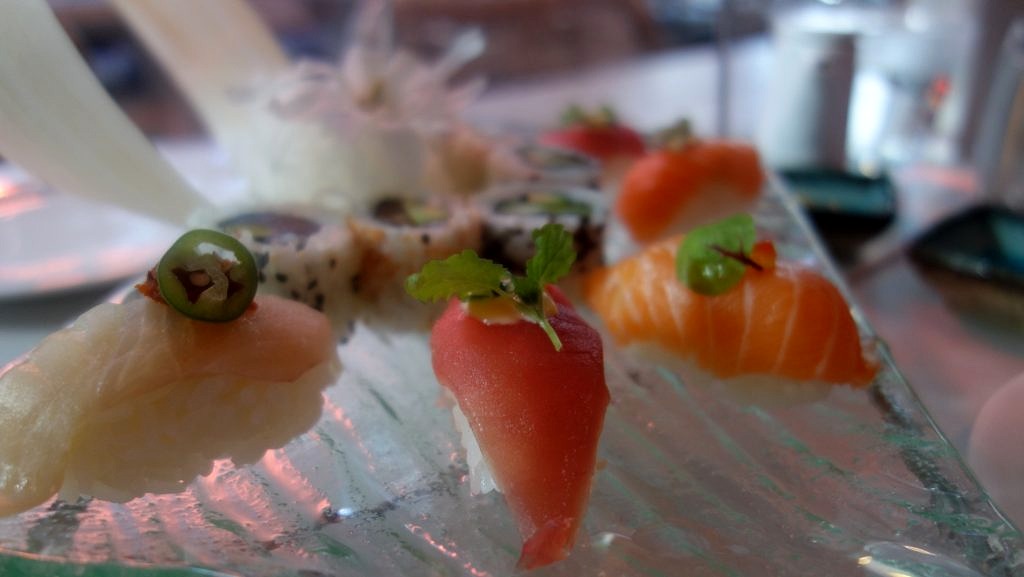 The first wave included a selection of sushi which was beautifully presented on a three tiered glass pyramid. The waitress then grated fresh wasabi at the table to eat with the sushi which was great, I've never seen fresh wasabi before. I am not a massive fan of sandwiches on an afternoon tea so having sushi made it completely different. The tofu salad was lovely and crisp on the outside whilst soft on the inside.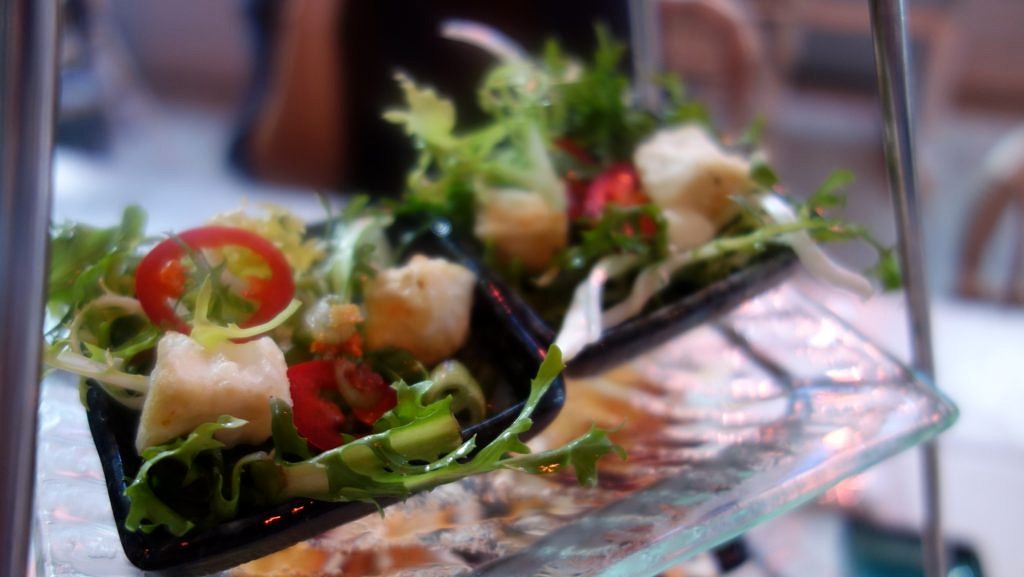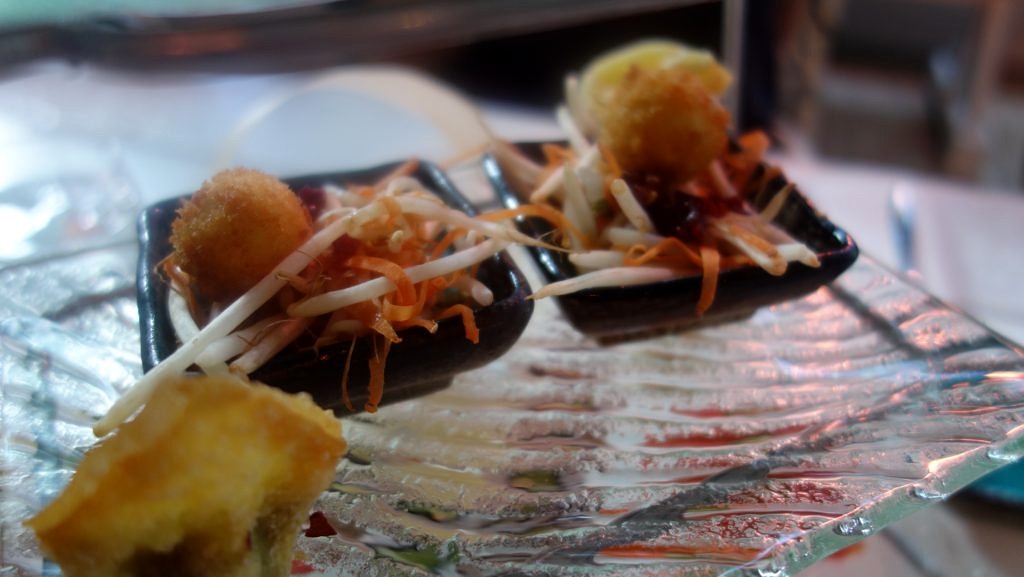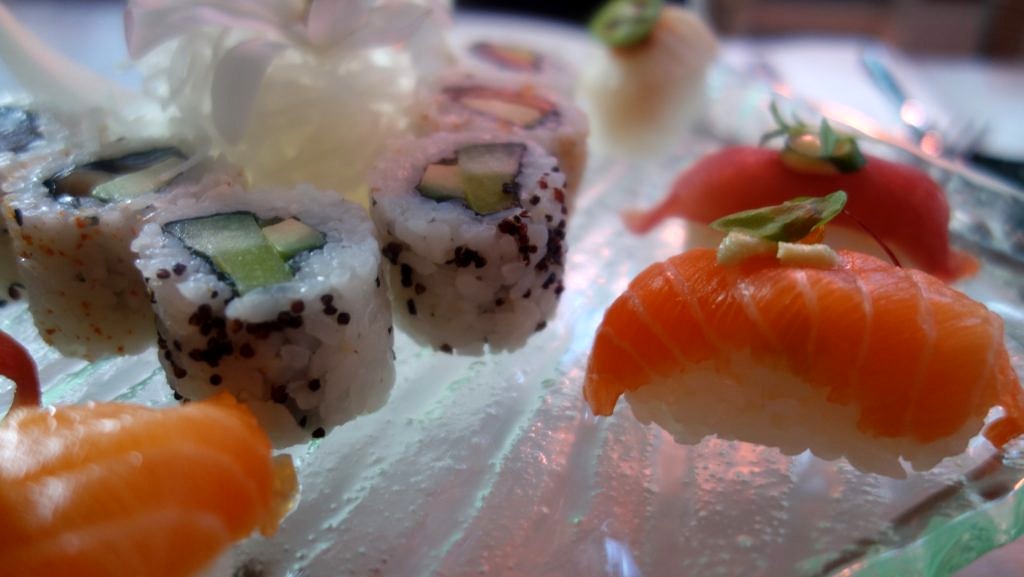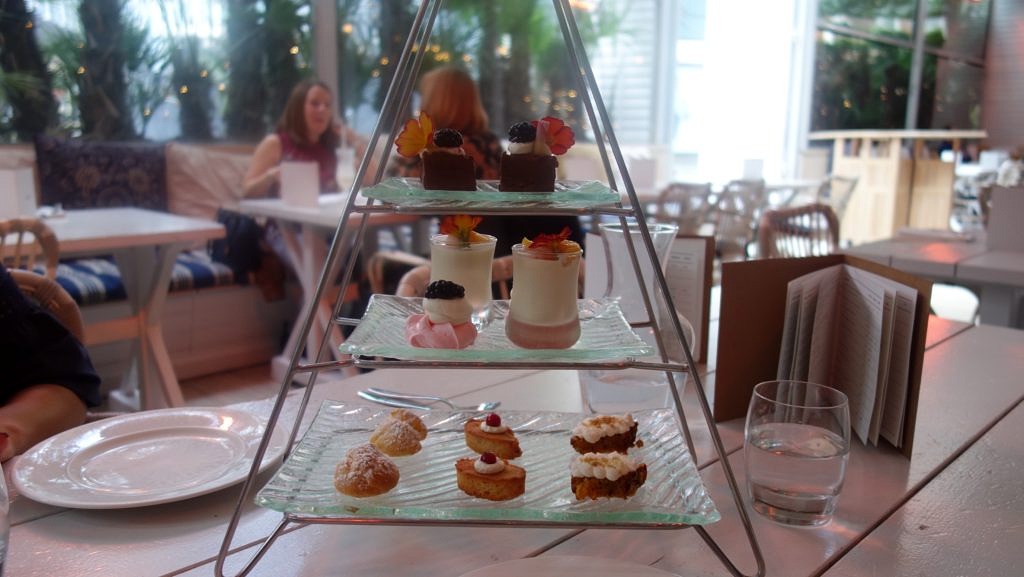 The second wave of this afternoon tea includes 6 different types of sweet treats from panna cotta to chocolate mouse and raspberry merigue. My favourite would have to be the mini carrot cake which was a perfect slice of heaven! I have to admit the other desserts were a little sweet for me but I did try a little of each.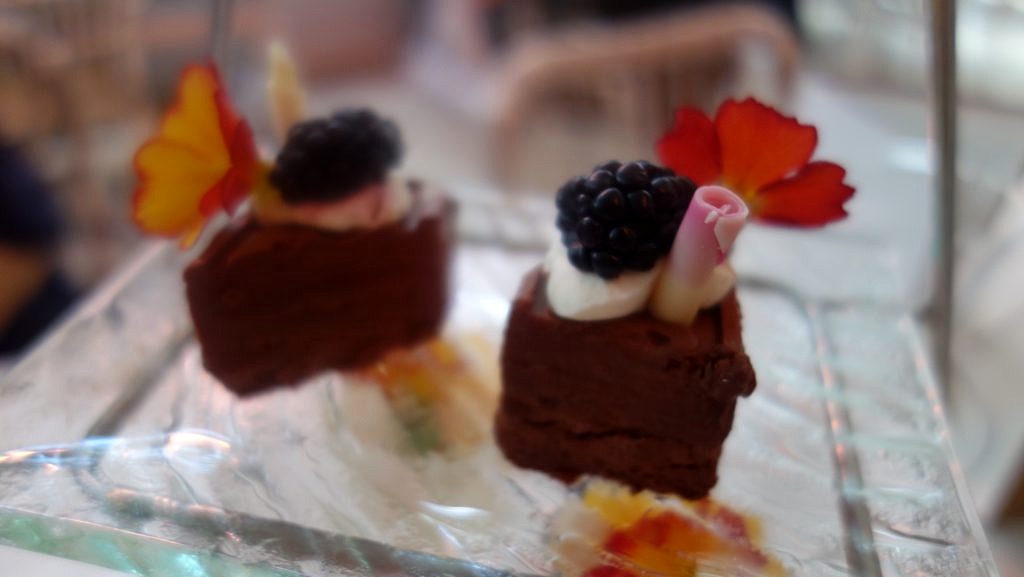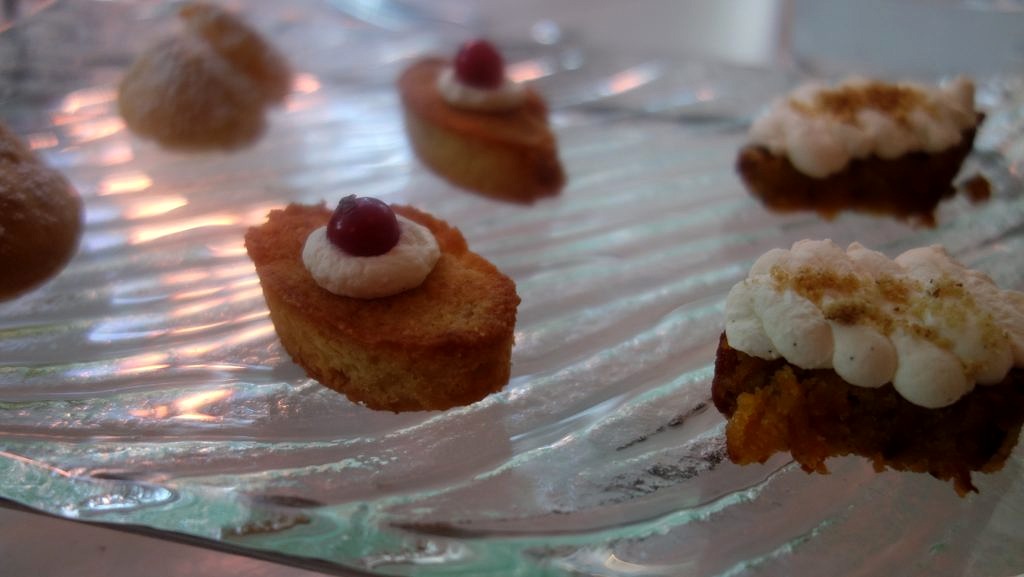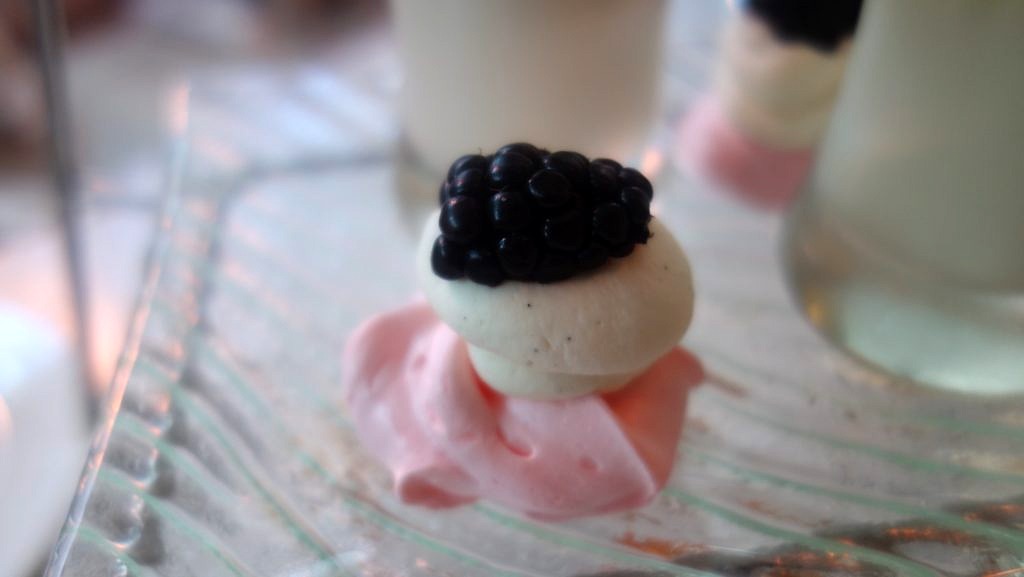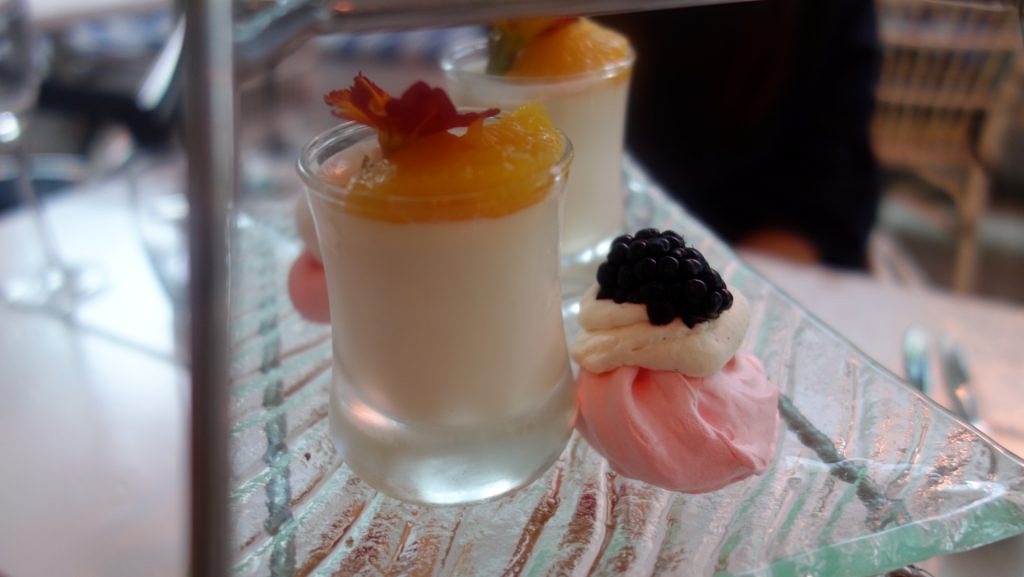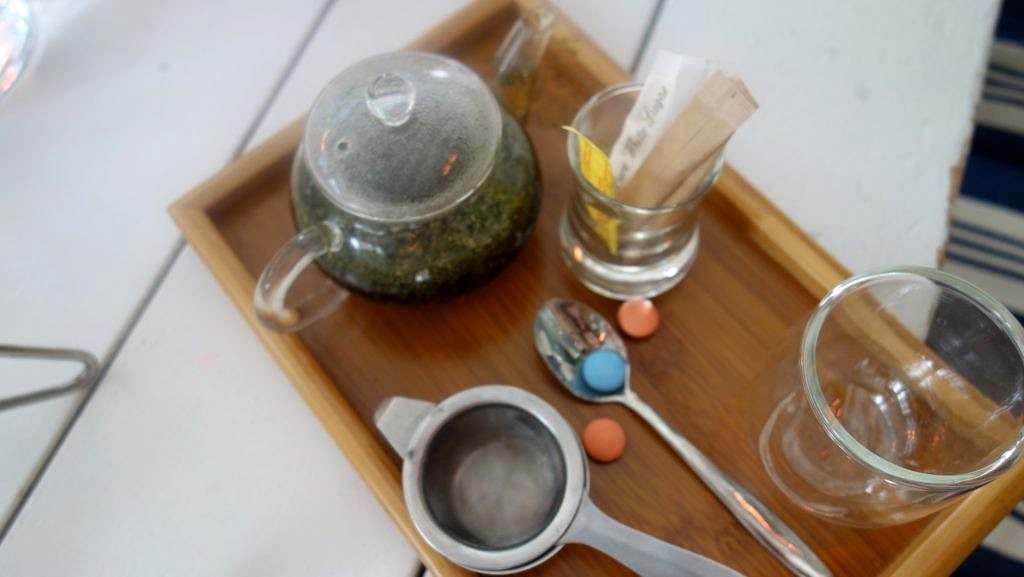 Overall a unique approach to afternoon tea and one that is worth the visit. Priced at £25 per person it is not the cheapest afternoon tea but one you will remember! Have you tried any other places in Manchester for afternoon tea?