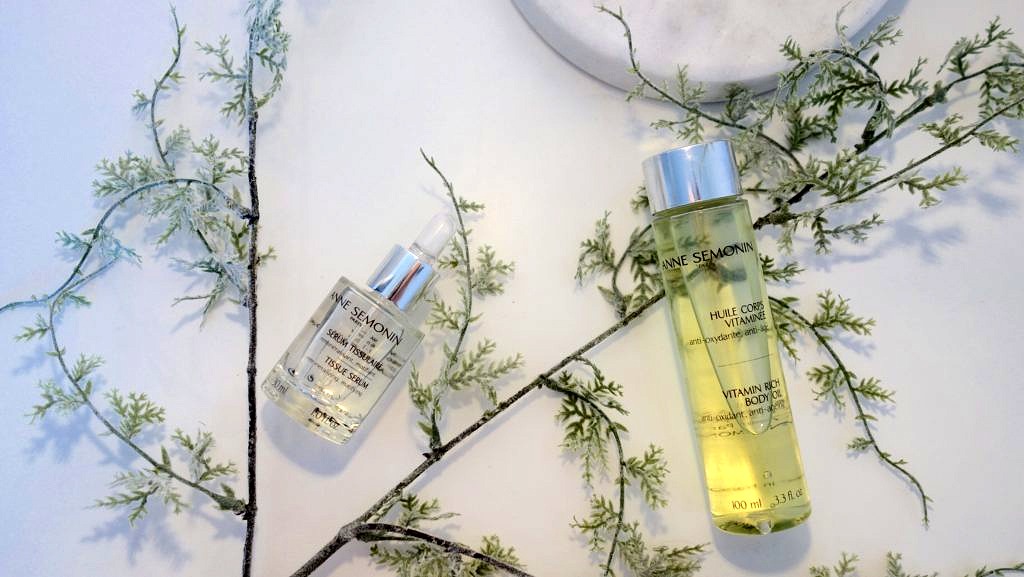 I recently discovered Anne Semonin whilst I was away on a family holiday at Sani Beach in Greece. I wasn't so familiar with this brand even though it has 25 years in the industry. This Parisian based skincare brand offers prescriptive tailor-made skincare combinations and treatments. Whilst away with my family I booked the pregnancy bliss treatment in the spa which included a facial using Anne Semonin. I immediately fell in love with the products, little did I know about this French skincare brand but I was so impressed with my facial that I wanted to discover more. At first I was little dubious about such a niche skincare brand, sold in Harrods along with a price tag to match but the products really do work!
Shop my favourite Anne Semonin skincare products
First up is the vitamin rich body oil (£39 for 100ml) which I have been using all over my body during pregnancy to help with stretch marks and keep my skin hydrated. The cap just twists to release the product allowing you to squeeze just a few drops out at a time, meaning there is no mess during application. It's rich in botanical ingredients making it the perfect anti-ageing product but also is suitable for pregnancy which is another reason why I love this body oil! It can be used as a massage oil or in more specific areas of the body for skin renewal.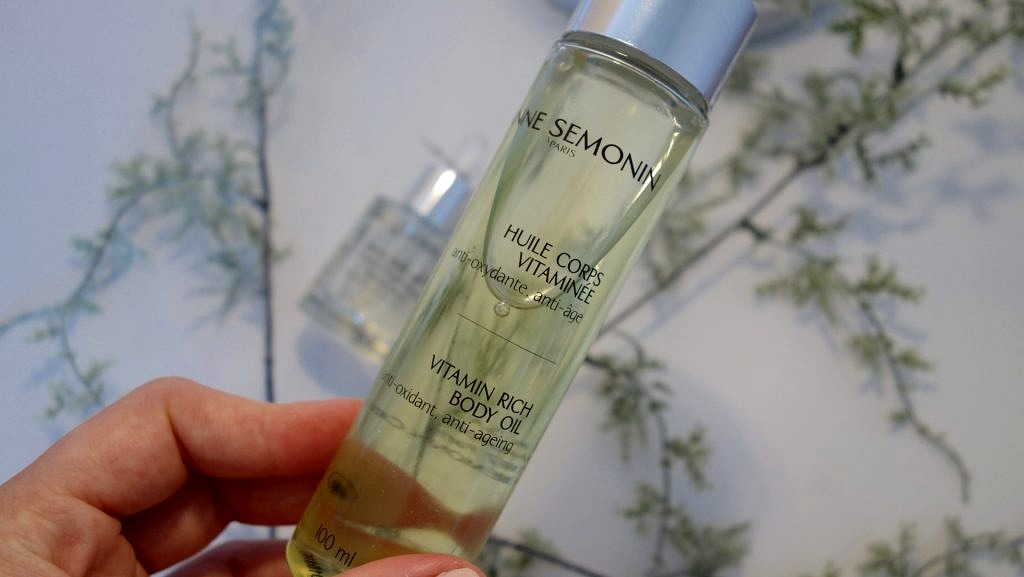 Anne Semonin has a collection of serums, these are the hero products within the skincare collection, each one designed to solve a wide range of specific skincare needs. Being pregnant and not having too much concern over my skin other than dryness, I was recommended to try the tissue serum for its super hydrating ingredients. The formula is a very light, almost water like and when applied to the skin it just melts and sinks in very quickly. This serum has seawater, ginkgo biloba and rose water, which are all meant to help blood circulation and oxygenation to the skin, sorry to be so technical but with a product priced at £98 for 30ml you want to know what your getting! A little pricey for the average skincare junkie but I have been using this serum for about 4 weeks now and the bottle still looks full so I'd say it's going to last a pretty long time! I have been using about 3 drops of the serum in the morning before applying my moisturiser and have already seen a difference in my skin, it feels much smoother, brighter and firmer. This product really does work! I've heard great things about the rest of Anne Semonin's skincare so I'd get trying this out if your looking for a new skincare routine that is going to work some magic.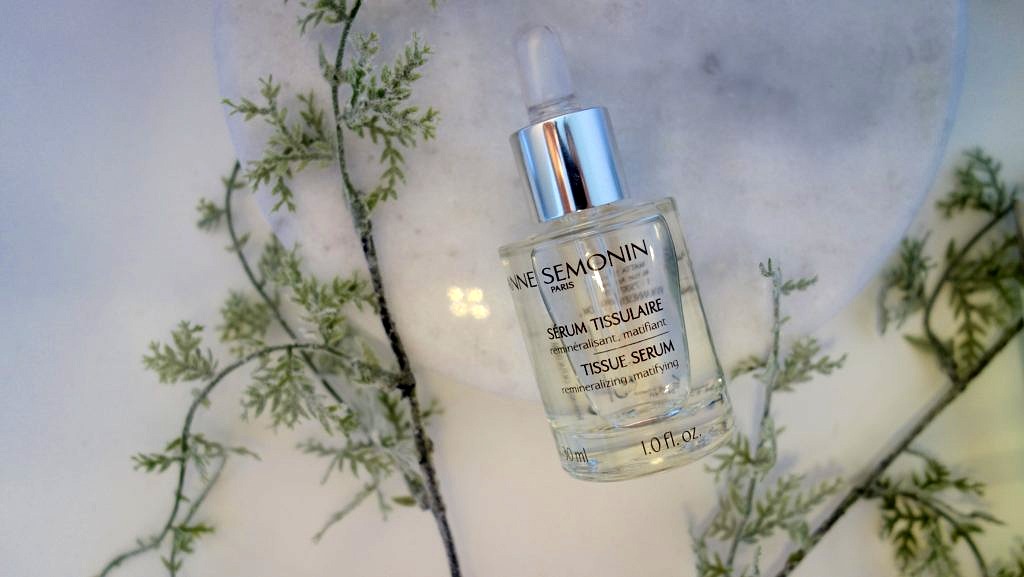 *PR samples used in this post, as always all opinions and thoughts are my own.