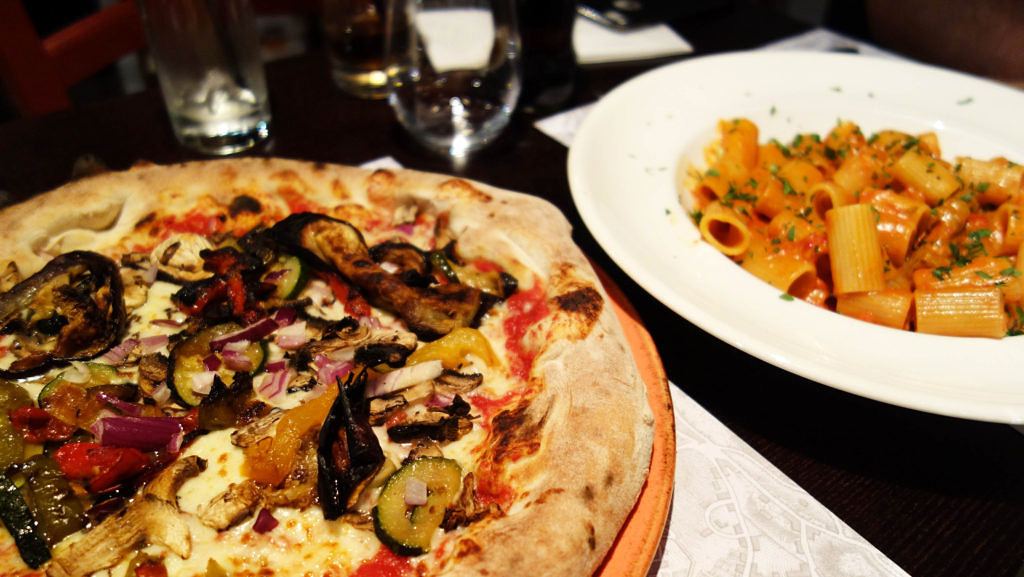 Salvi's Manchester is one of those Italian restaurants serving honest and delicious food. Since the revamp of The Corn Exchange I've been meaning to try out Salvi's as I'm a huge fan of Italian food and love that they have an Italian deli counter which is located just above the main restaurant. You're probably thinking not another Italian restaurant in Manchester, but Salvi's does offer a real unique experience especially after I found out that they import their ingredients from Naples each week! If you come to Salvis's you have to try the Mozzarella, it is far from the pre packed type you find in the supermarket. All the pizzas are made using sourdough which is my favourite type of pizza base, much softer to tear then a regular Italian pizzeria.
To start we shared the mixed antipasta which included mozzarella, grilled vegetables and Taralli Caserecci which are savoury Italian biscuits. The mozzarella was definately the best part of this starter, creamy in the centre and full of flavour.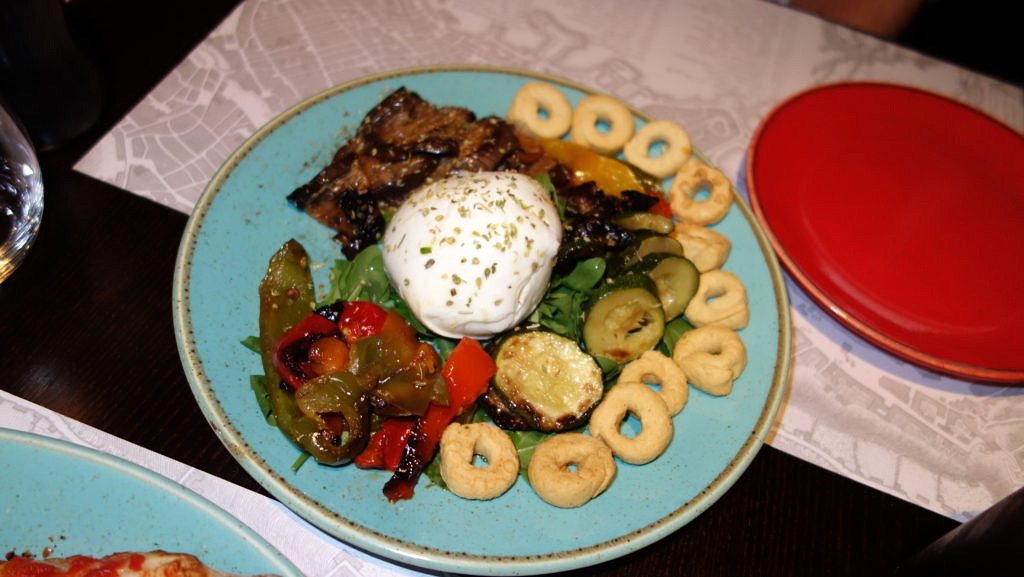 We couldn't visit Salvi's without trying their homemade focaccia bread which is topped with the most amazing tomato sauce & garlic is very good, absolutely delicious! Although I wouldn't get this to start if you are ordering a pizza for main as you may struggle to eat the pizza as they are very filling.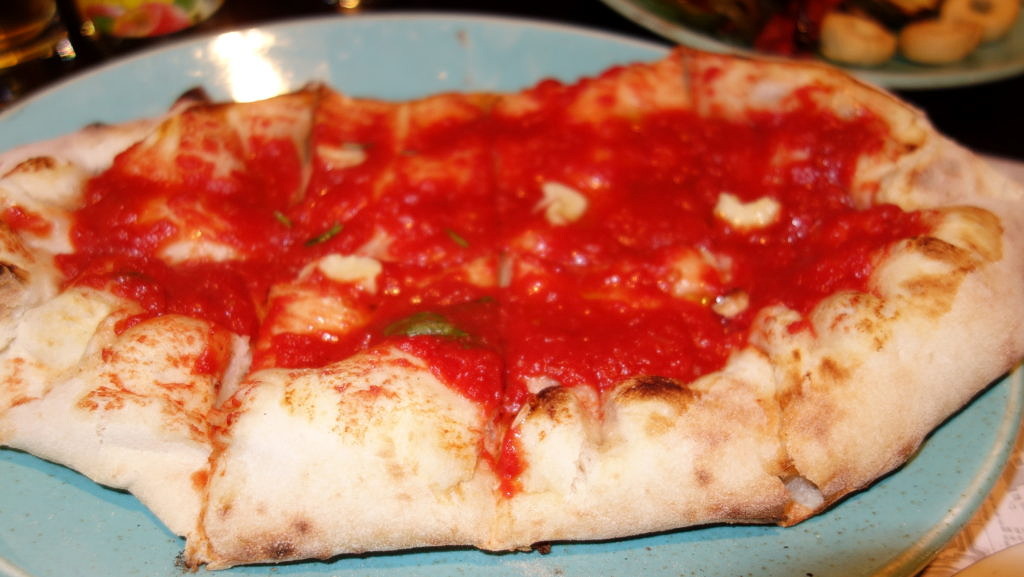 For main course we opted for a pizza and pasta dish to get a real taste of Salvi's! The vegetariana pizza was topped with a great selection of vegetables including tomato, aubergine, courgettes, peppers, red onion and mushroom finished with plenty of mozzarella. The dough was perfectly cooked as it was soft in the centre with a little crisp on the edges. You do tend to get more dough crust then a regular pizza but I'd probably say this is the best bit!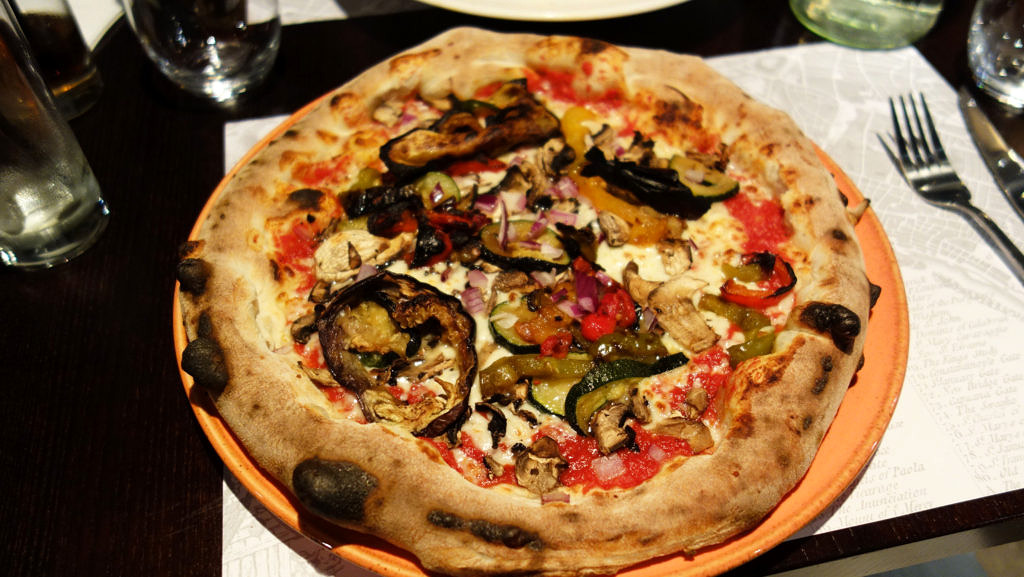 For the pasta dish We chose the pasta aurora which is served with fresh tuna, cream, tomato sauce and parmesan, a generous portion size cooked 'al dente' which is worth noting if you prefer your pasta cooked a little longer then worth mentioning when you order. The dish had good flavour and texture. Although a simple dish with not many ingredients it did taste better than the norm and something you wouldn't usually get in an Italian restaurant.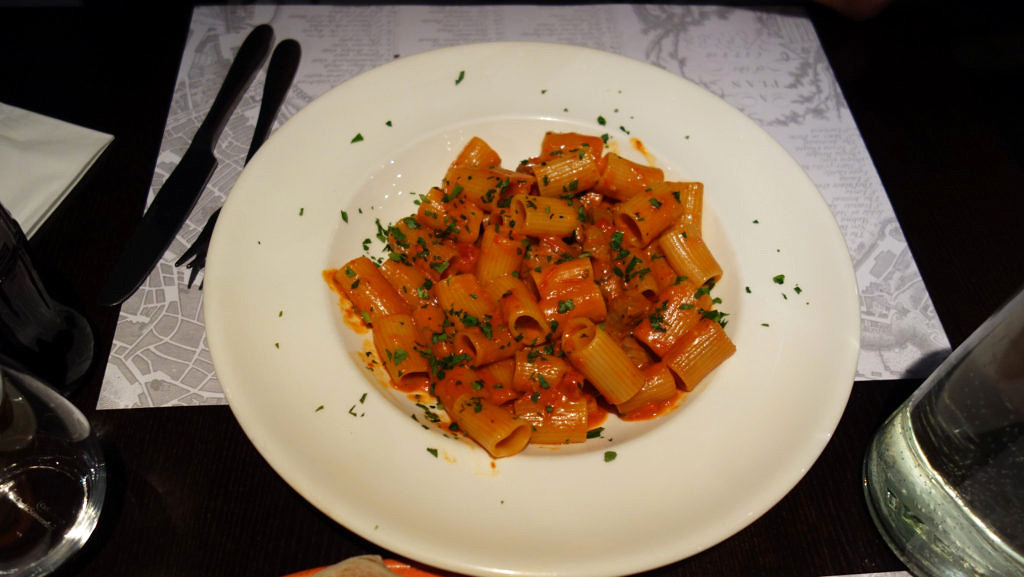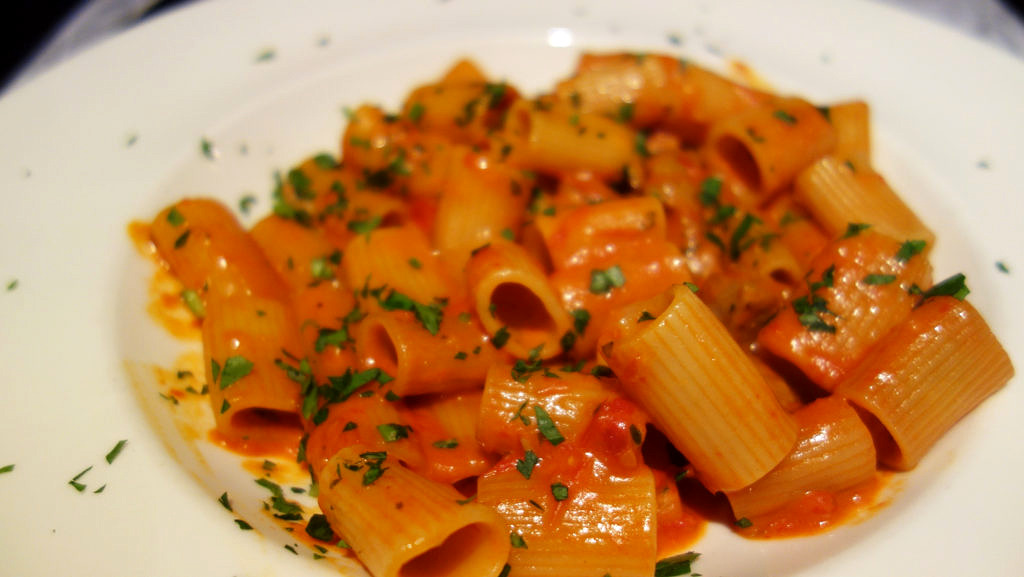 If your an Italian lover and want to try out some real authentic Italian food then this is the place to try! To find out more visit Salvi's here.