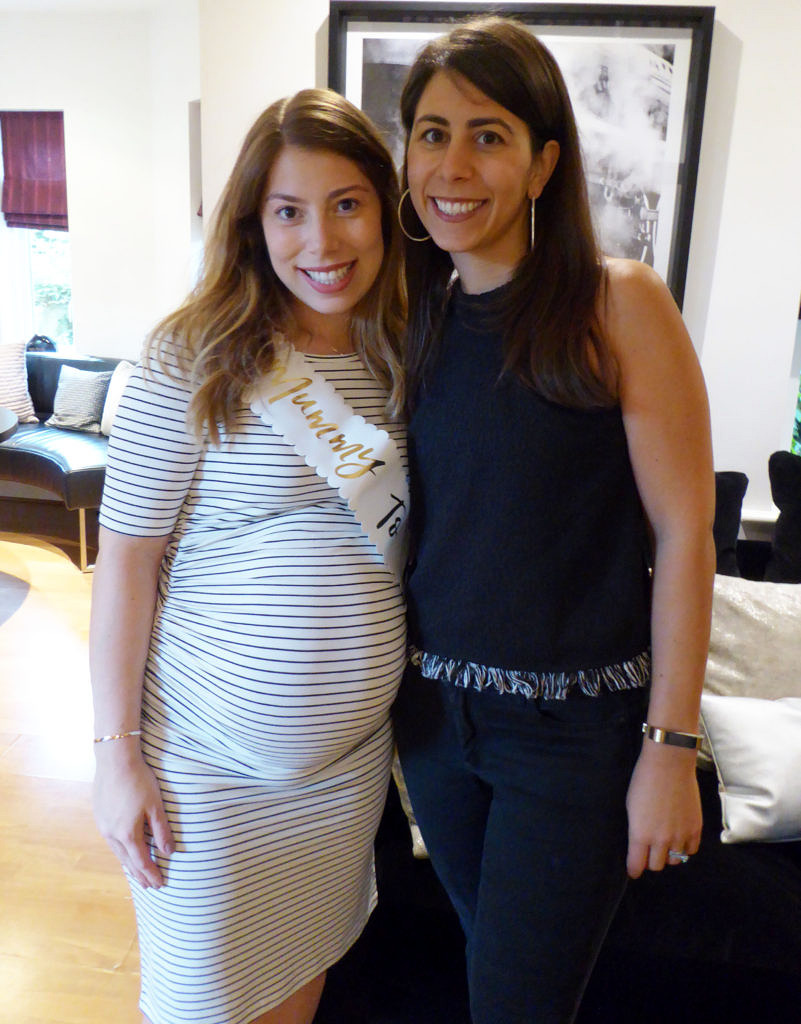 Last week I celebrated my baby shower with all my wonderful family and friends and had such a fantastic time. I am now 39 weeks pregnant and my pregnancy so far has been pretty good, no sickness or nausea just a few hip pains during my second trimester so I can't really complain! I had a really lovely time at my baby shower, with the help of my sister to organise some interesting baby games and Party Pieces who kindly gifted some decorations from their 'oh baby' range for the party which was all white and gold. I decided to keep the theme quite neutral as we don't know what we are having. This includes the mummy to be sash, the beautiful rose gold straws, mini milk bottles, oh baby napkins, plates, paper cups, confetti and the balloons.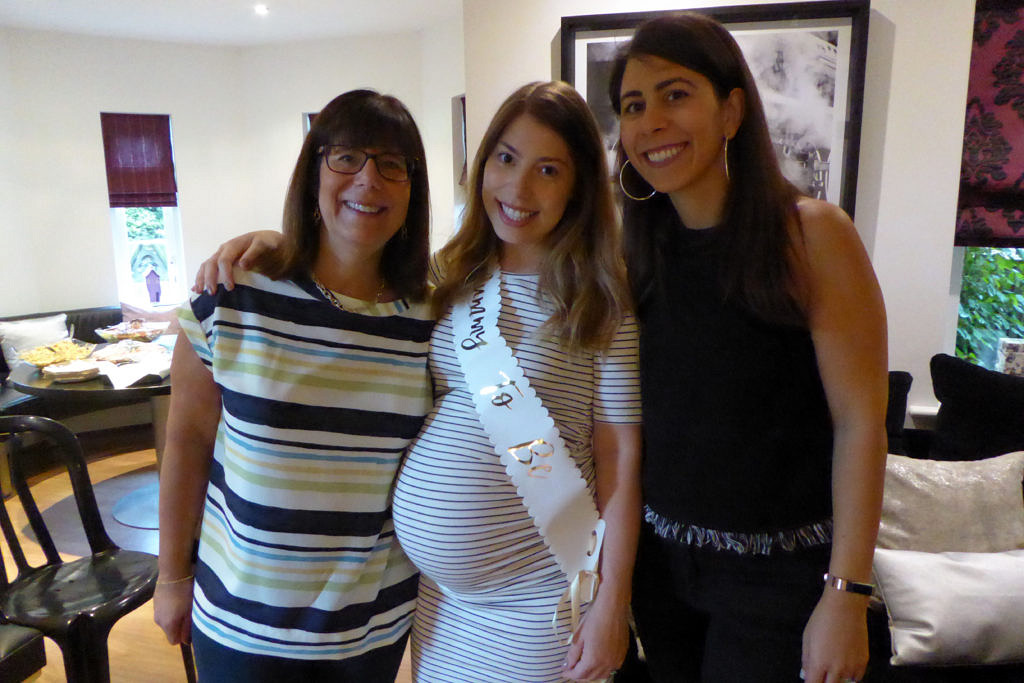 I loved all these selfie sticks and advice for parenthood cards which were also part of the oh baby range from Party Pieces. My sister planned a couple of games which included me guessing who everyone's baby photo belonged to which was pretty difficult! Another game which got everyone involved was guess the baby food where I was blind folded along with a friend and had to guess the baby food that was being fed to me, I have to admit most of them were awful which I was quite surprised at as babies love this stuff!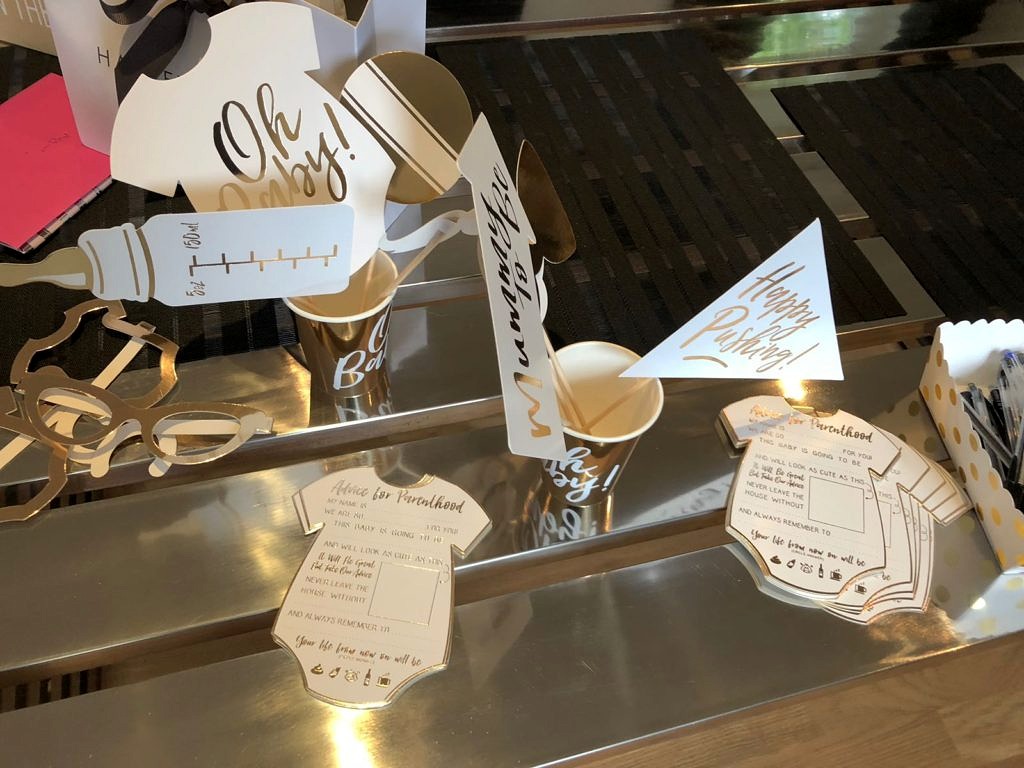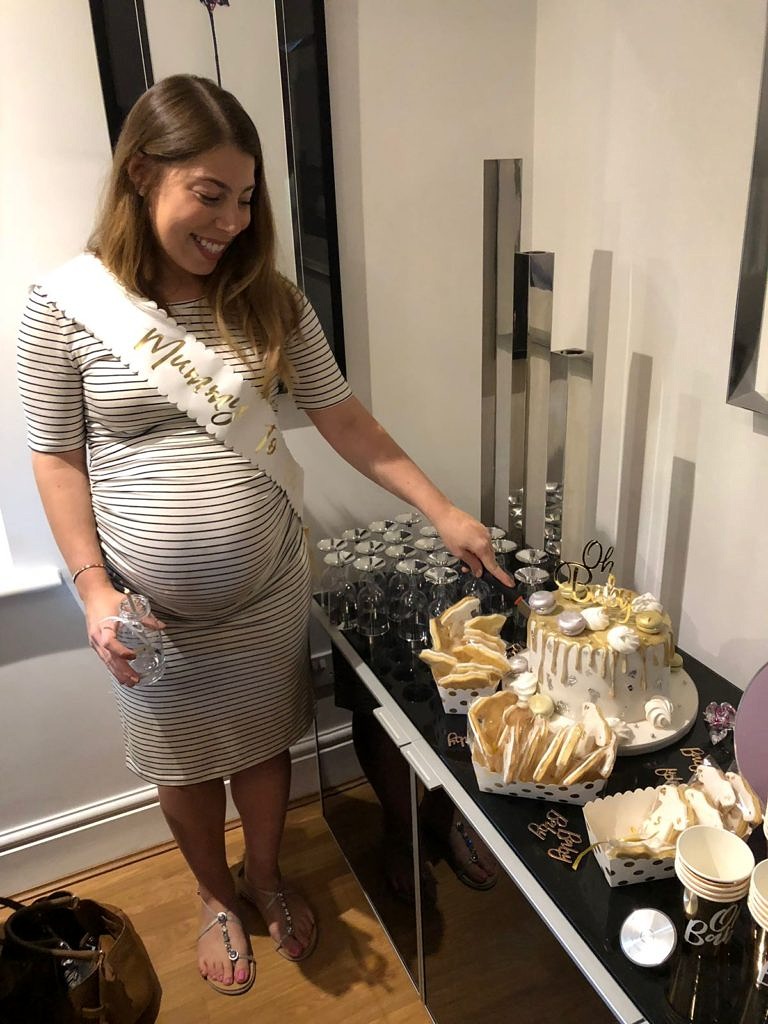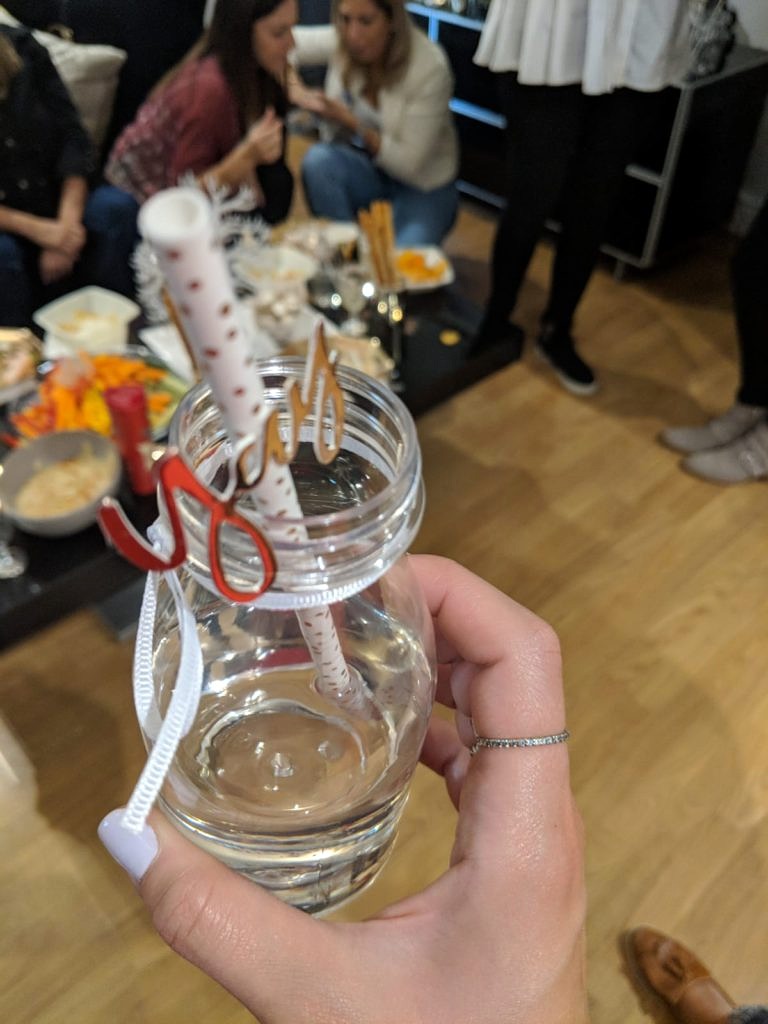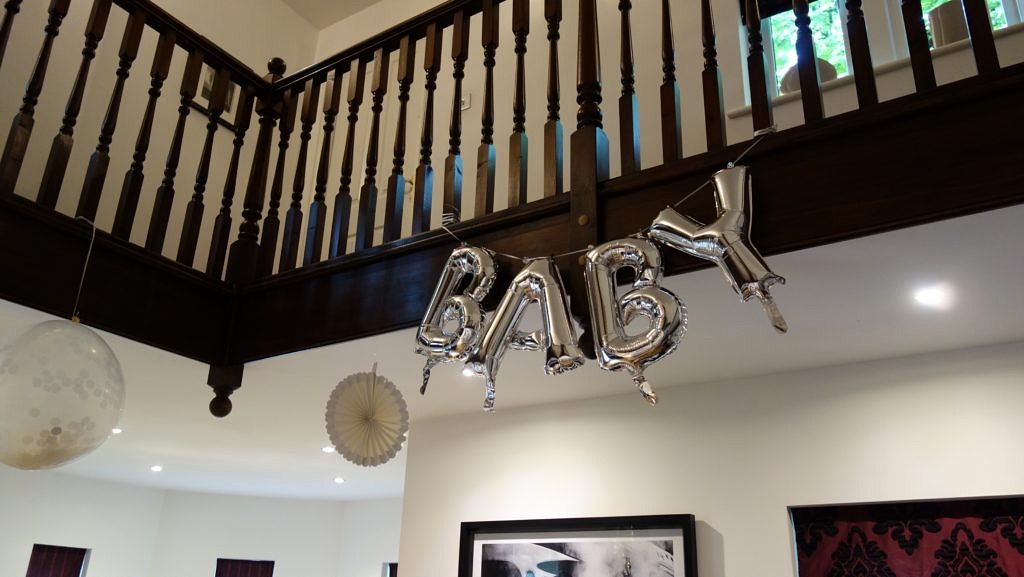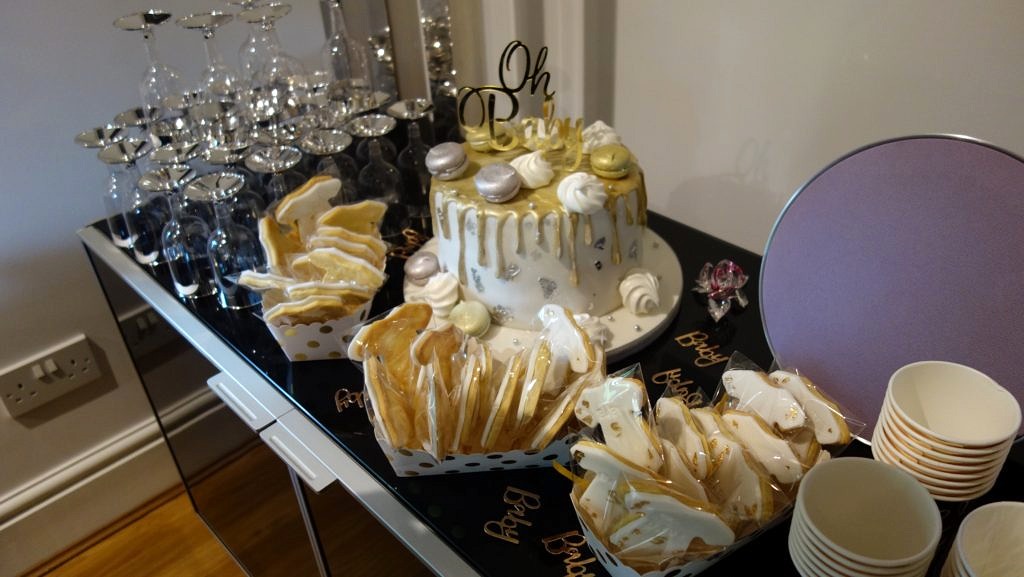 The lovely biscuits and cake were made by the very talented Jakki at Gravity cakes and they tasted even better than they looked! I would definitely recommend her if your looking for an occasion cake as she makes all kind of unusual and quirky creations, check out her instagram here.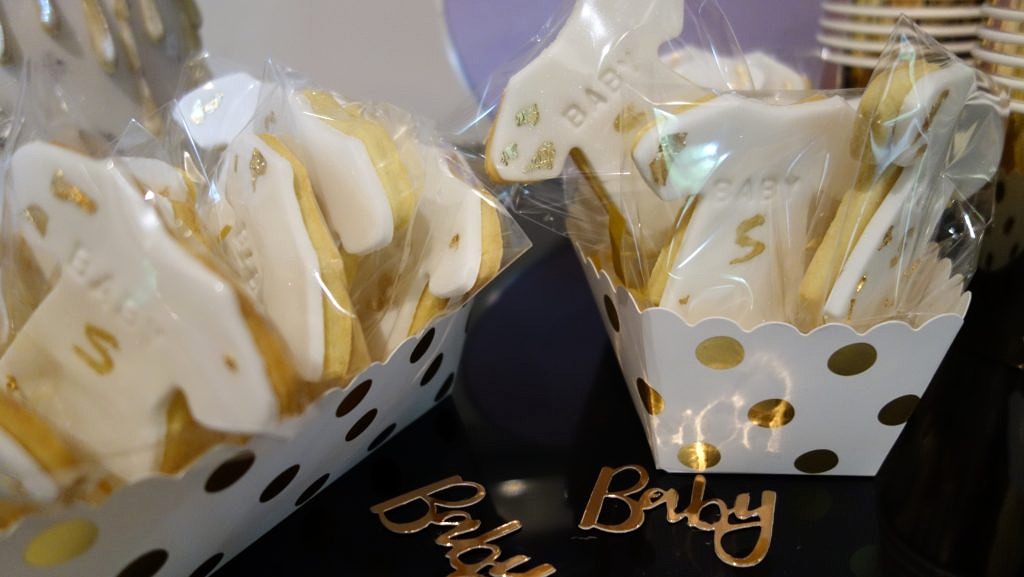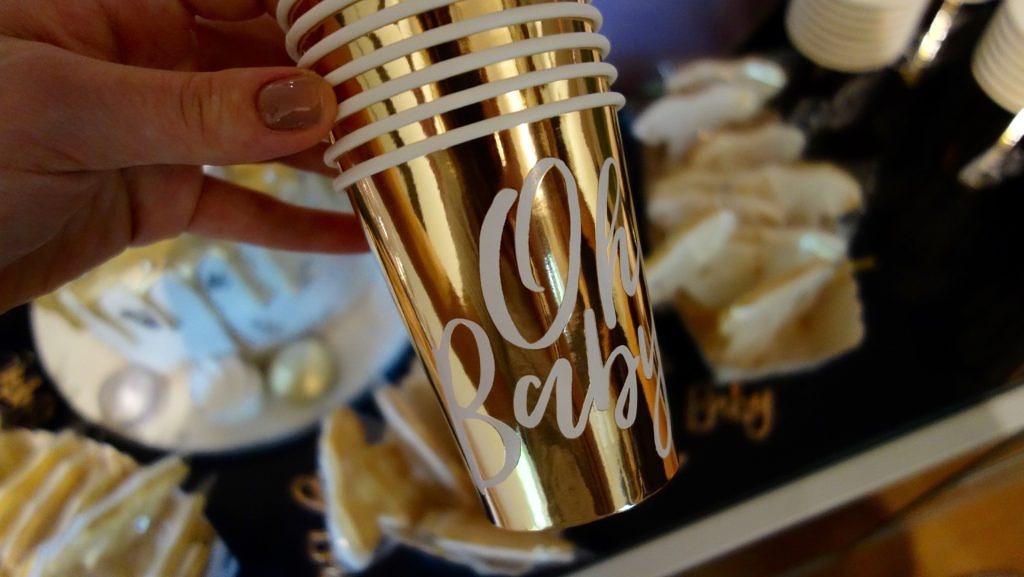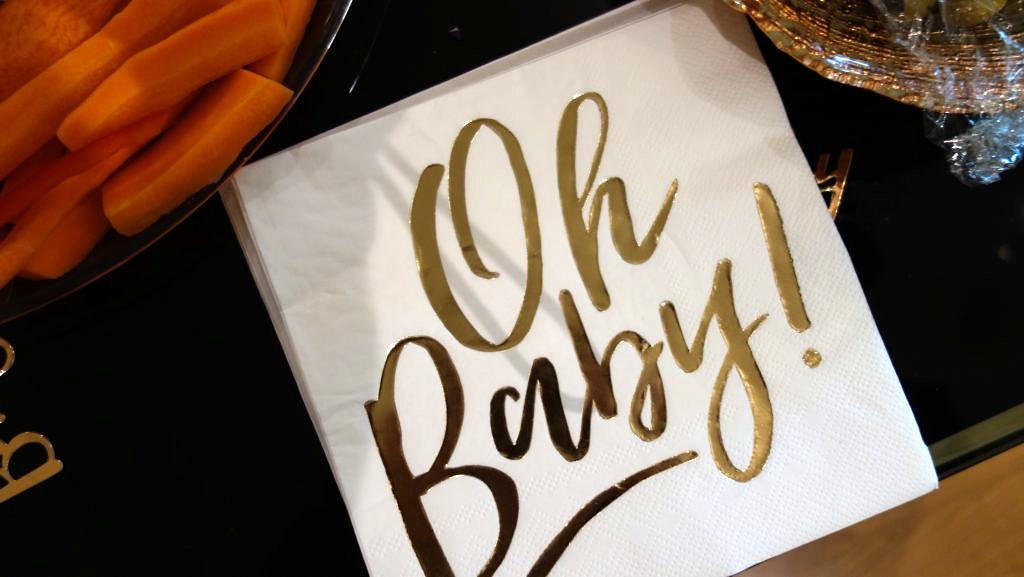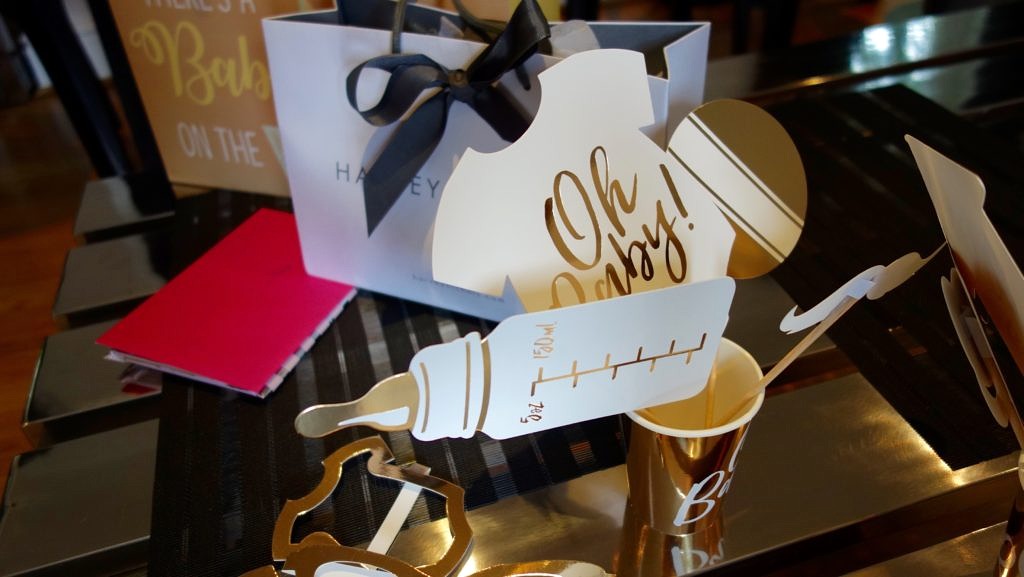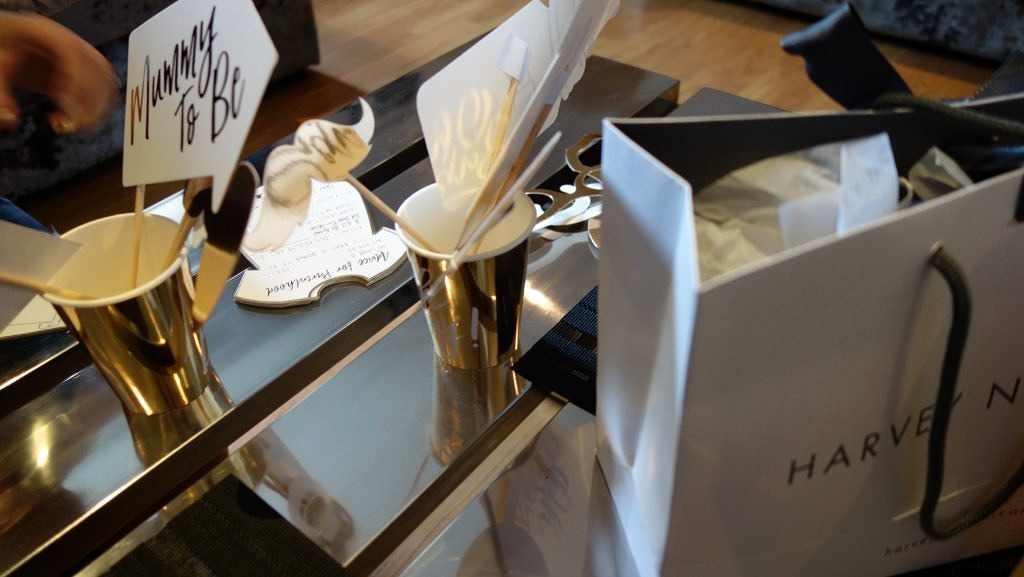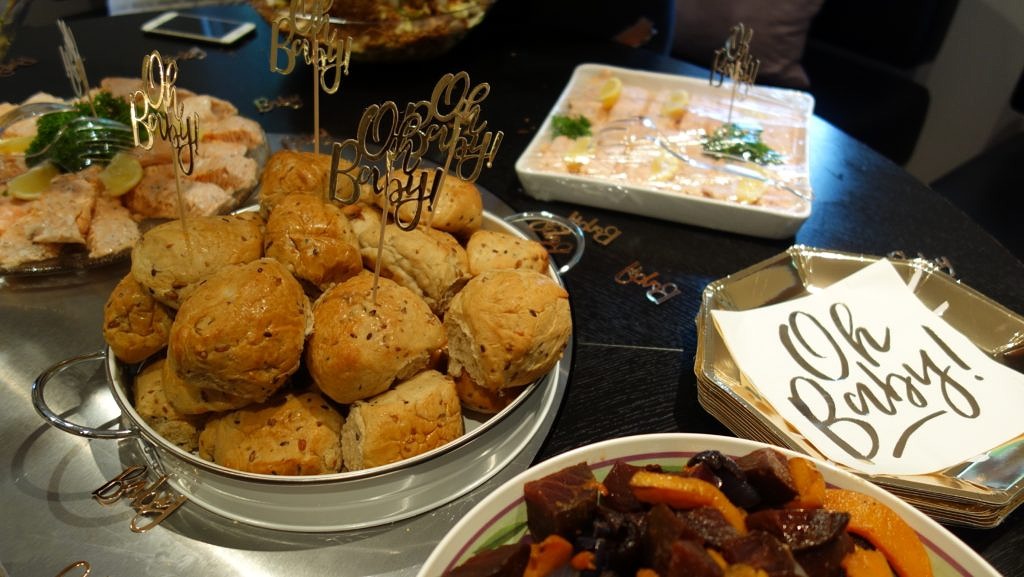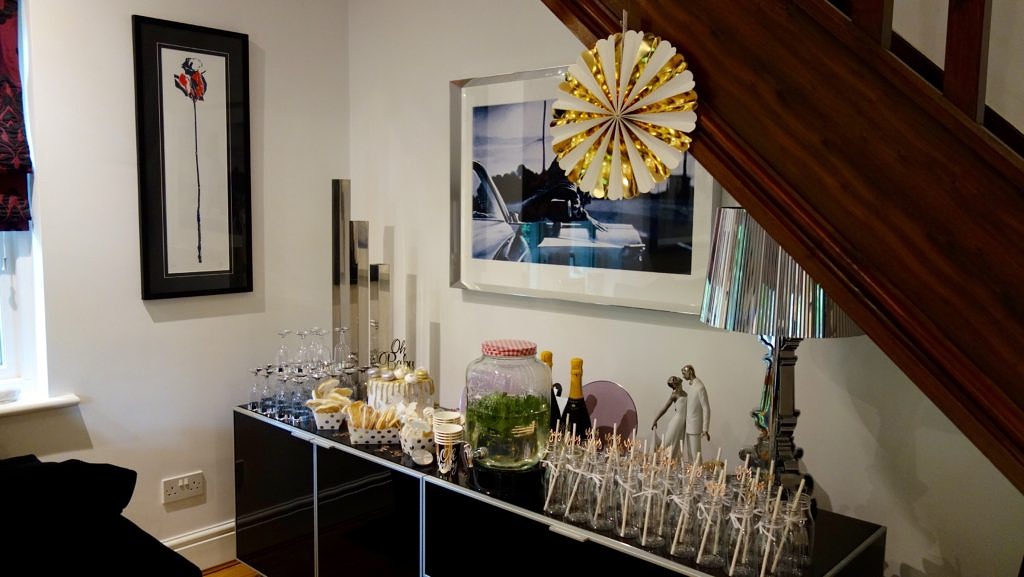 One of my favourite things from Party Pieces was this wooden wishing tree guest book where people could write messages on the little wooden hearts and hang them onto the branches of the tree. I love anything like this to make the event more personal. It was also super easy to set up as it came flat packed and just popped up into the tree with two pieces.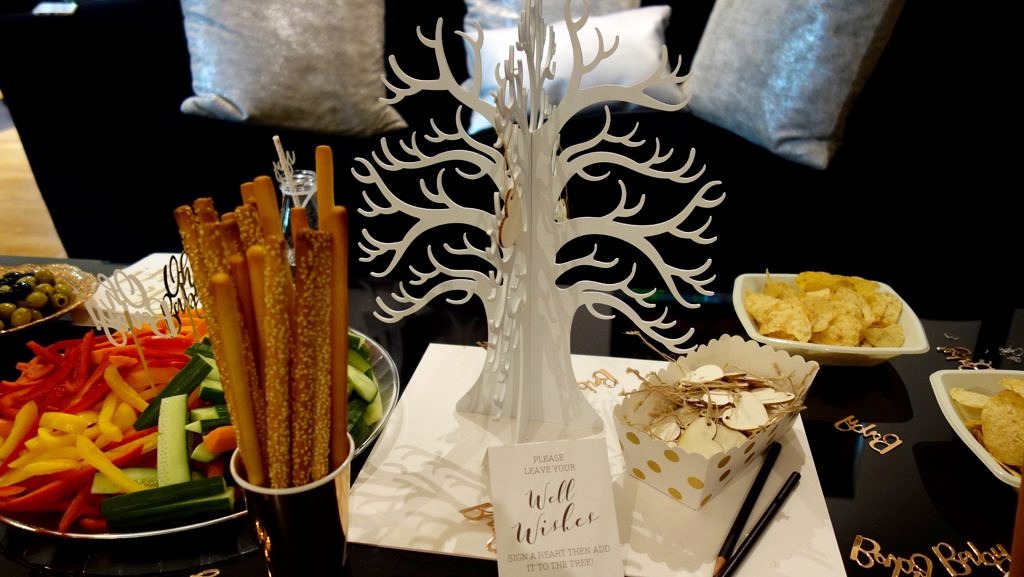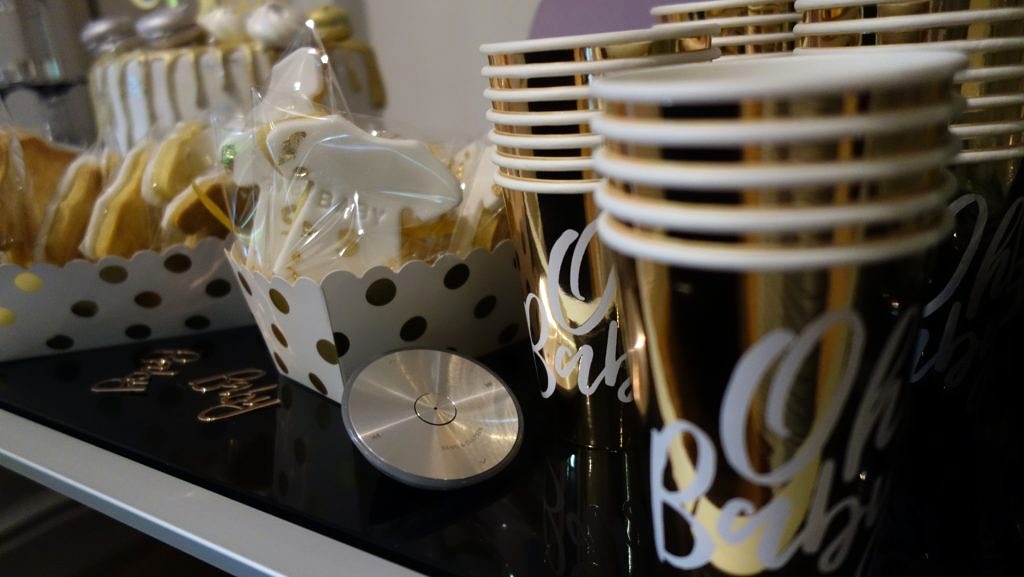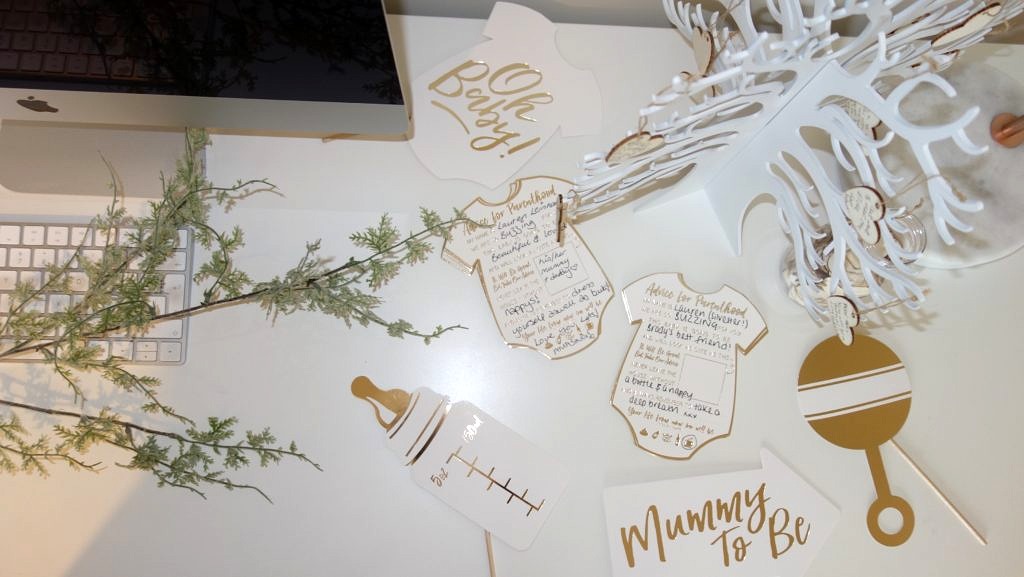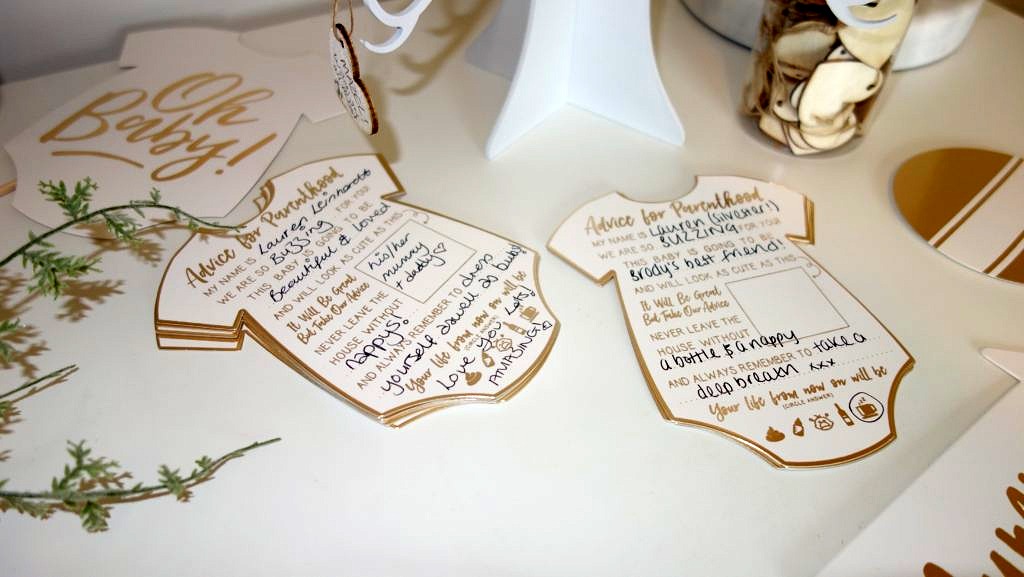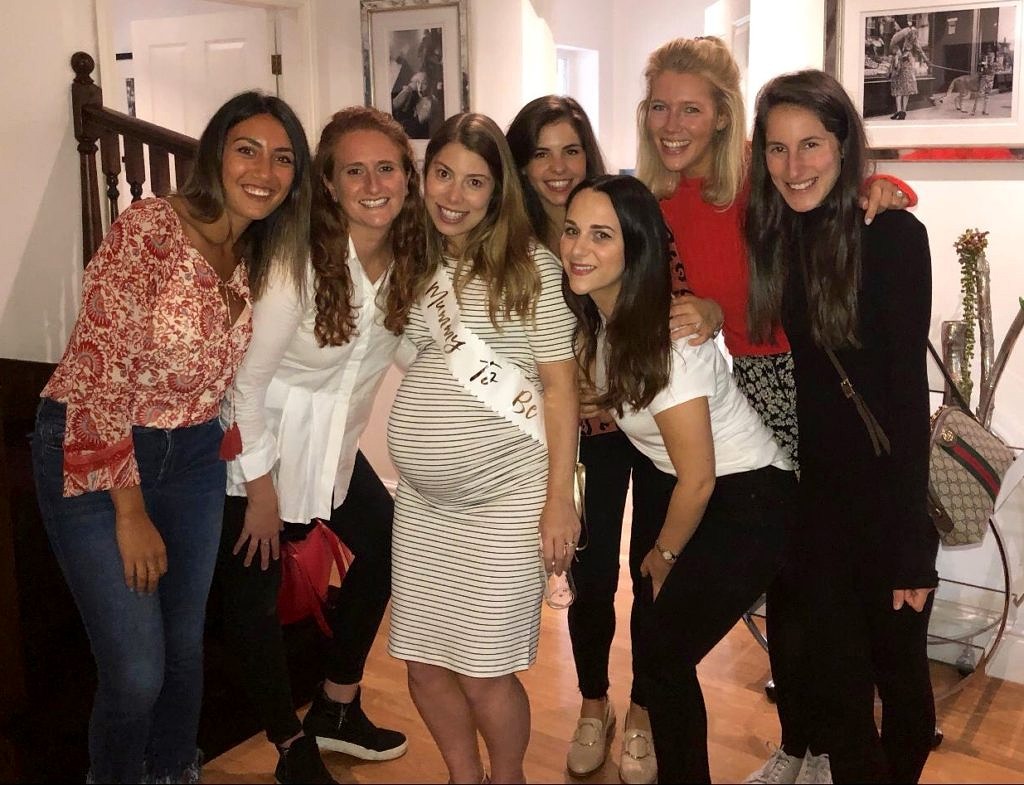 The day was so lovely and I received so many amazing gifts for both baby and myself which I did not expect. From pampering items and vouchers to go and treat myself to lots of gorgeous baby gifts we were well and truly spoilt! Not long to go now until we get to meet baby S, I will update you on here once the baby has arrived.