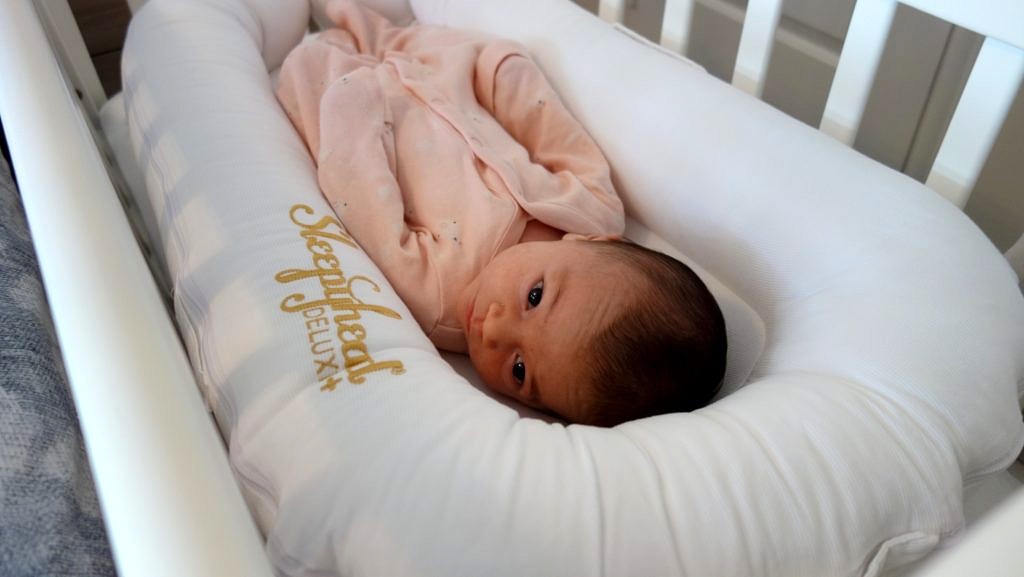 For those of you who are deliberating over buying a Sleepyhead for your newborn then continue reading this post as it truly has been the best newborn essential so far! I don't know what I'd do without it to be honest as we have used the Sleepyhead every day since we arrived back from hospital. Our main use for the Sleepyhead is in the crib for our baby to sleep in at night. It is cleverly designed to be both practical and stylish and can be used for many different purposes.We were kindly gifted the Sleepyhead Deluxe+ Pod 0-8 months in pristine white for the purpose of this review, but at £130 to purchase I'd say it is worth the investment as you can use it for sleeping, co-sleeping, tummy time and even nappy changes.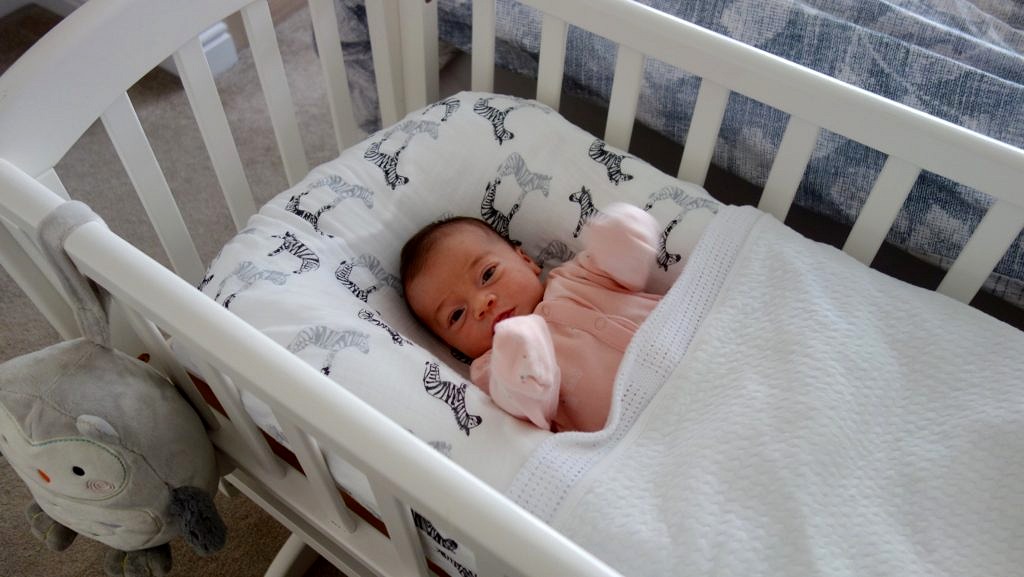 The Sleepyhead cover is easily removable and can be washed which I like as some of the other pillow style cushions do not have removable covers. The bottom of the Sleepyhead is clipped together making it snug and cosy for your baby to sleep in. Once your baby gets too big for the Sleepyhead you can unclip the bottom of the cushion making more space for their legs. If you like to travel with your baby then the Sleepyhead is easy to transport as it comes in a zip up carrier.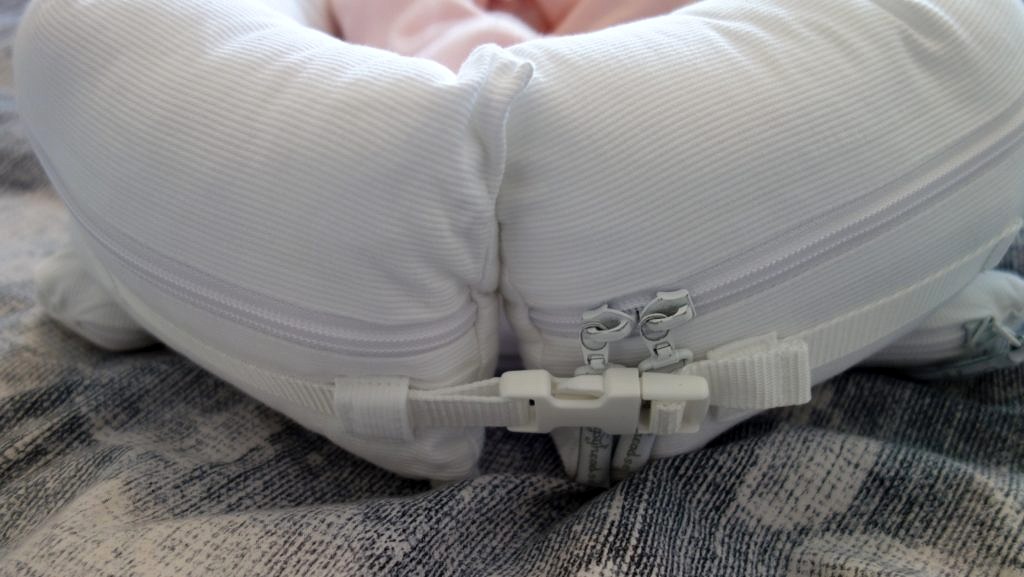 So far we have only used the Sleepyhead in the crib in our bedroom but plan to make the transition to the cot using this to ensure our baby feels snug until she is ready to sleep in the cot on her own. The thing I love about the Sleepyhead is that I can move it from room to room if I have things to do around the house as it is lightweight. The Sleepyhead is safe for sleeping as it is made from fabric that is breathable and non-toxic, giving you that confidence that you are using a product that is safe for your baby. I have covered my Sleepyhead with a swaddle blanket from Aden & Anais to protect from any stains and because they say newborns can see black and white in their first few months but you can buy the most beautiful printed covers which are sold separately.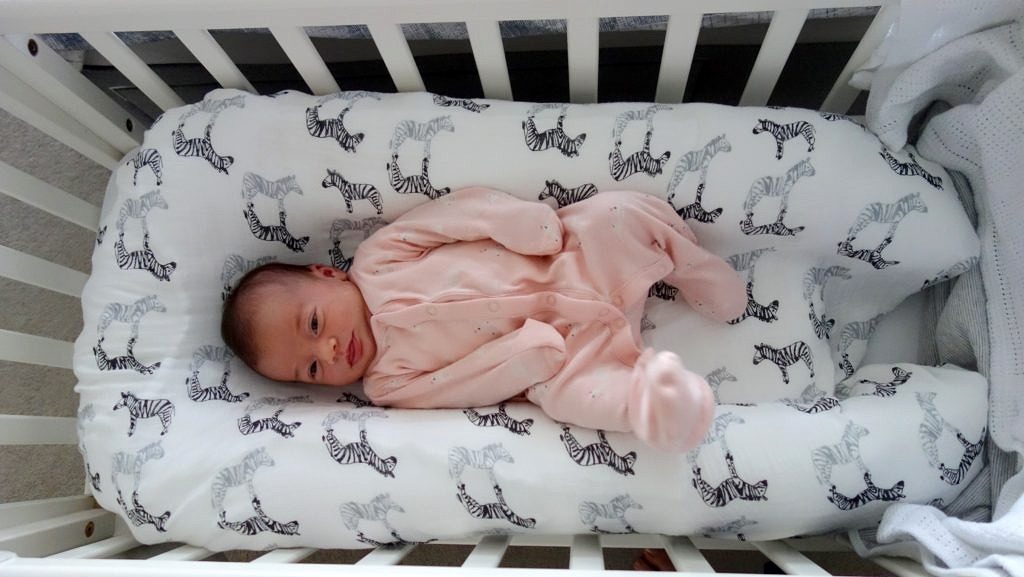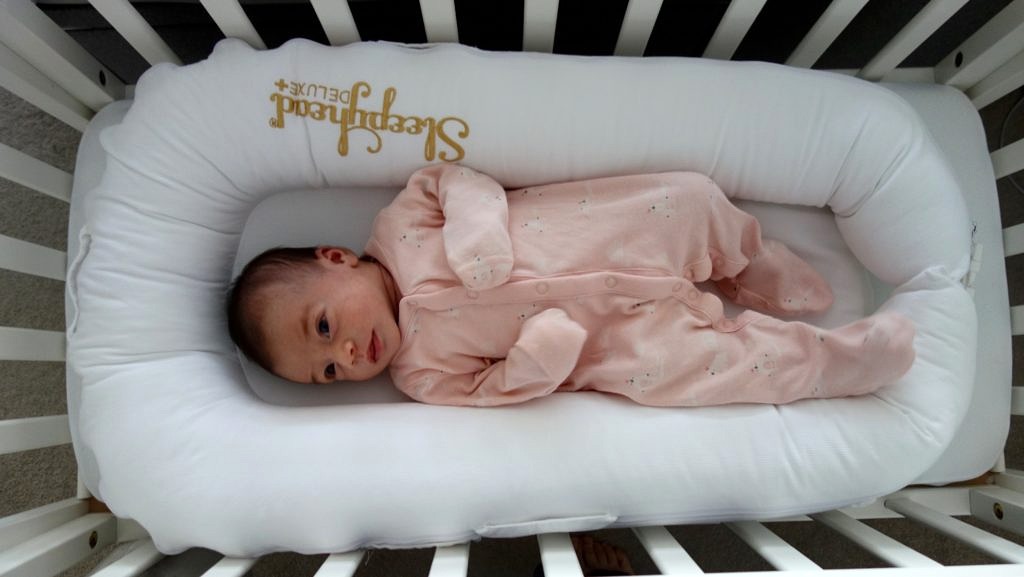 *This post is in collaboration with Sleepyhead of Sweden. As always all thoughts and opinions are my own.