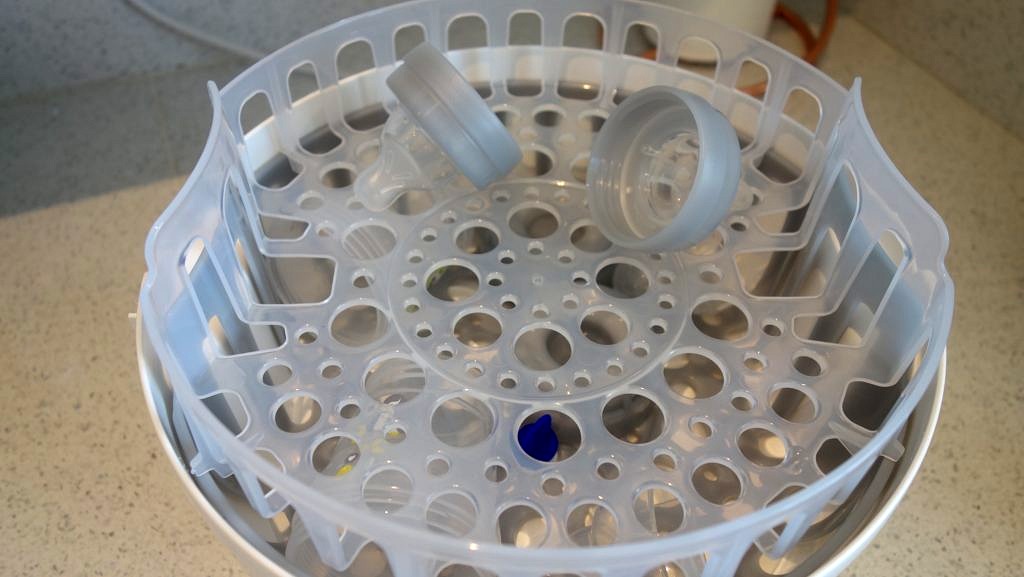 It has been 8 weeks since my baby arrived and I am now getting used to motherhood and everything that comes with it! Whilst pregnant I did lots of research into the best buys for newborn babies and came across lots of differing brands. MAM seemed to be very popular and everything I tried I seemed to be a fan of. Even though I planned on breastfeeding, a steriliser and bottle warmer was top of my list as I knew that I'd also be expressing so would require the use of bottles either way. That said, I now combination feed, by that I breastfeed in the day and give one bottle of formula in the evening, which was introduced very early on. The MAM 6 in 1 electric steriliser and express bottle warmer has made my life much easier since day one and this is why…
It has six different functions which include both electric and microwave sterilising, express and gentle bottle warming and also food warming and defrosting. This machine was certainly made for the multitasking mum who is on the go and likes to keep things simple. The box was full of lots of different items but after reading the instructions and putting everything together it was quite simple and compact. The MAM Steriliser & Bottle Warmer includes 2x Easy Start Anti colic bottles, 2x Start 0-2M Soothers and a small pair of tongs to assemble the clean bottles.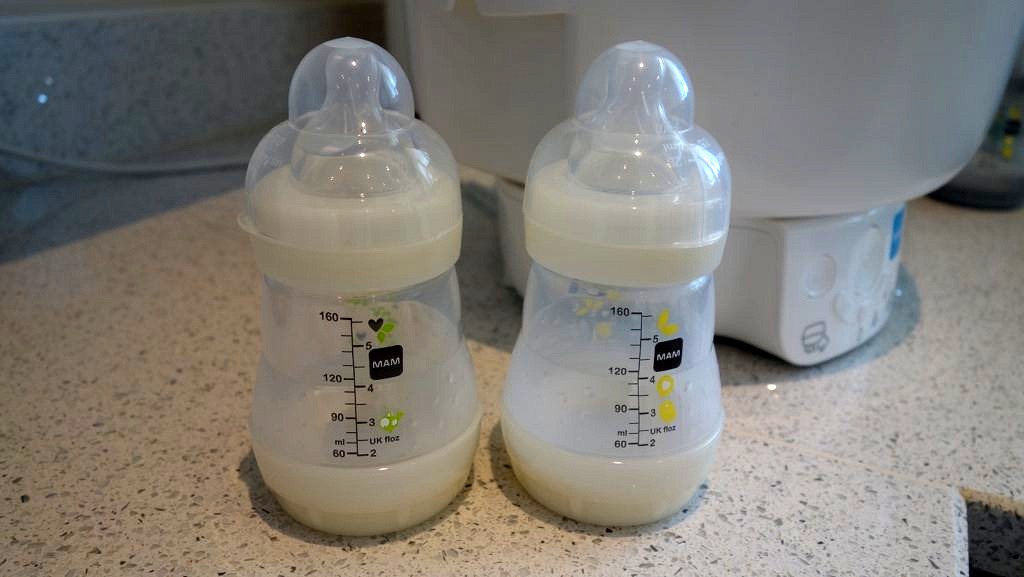 The display is very easy to use as it only features two buttons, one to turn the device on and the other to choose a function. If you hold down the large button the steriliser function starts and once it is finished it beeps 3 times. It only takes 7 minutes in total to sterilise, followed by a cooling down function.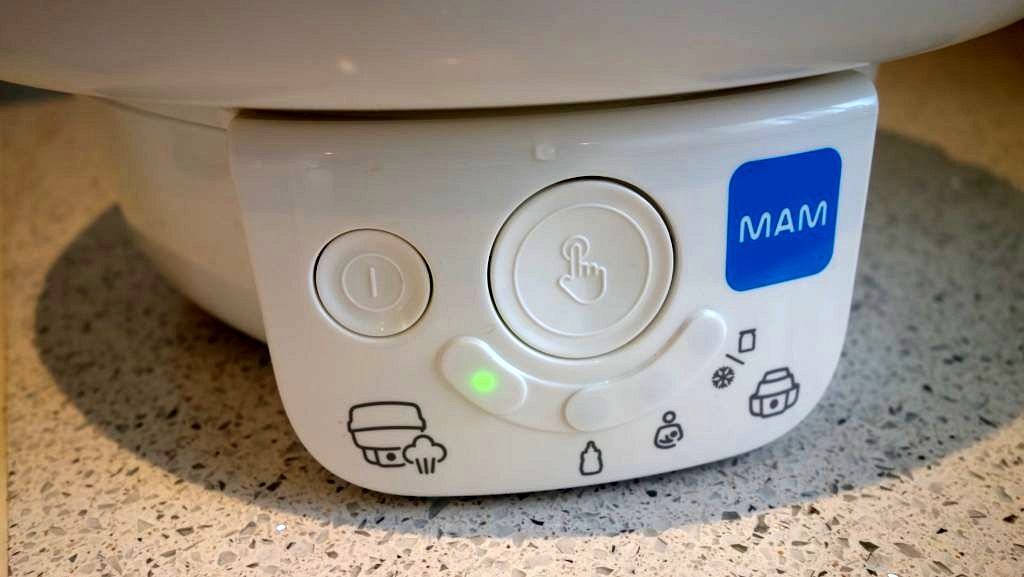 The machine is compact and looks quite stylish on any kitchen worktop unlike some of the other baby brands offering similar products. A generous size basket with two levels means that you can sterilise at least 3 of the large bottles including the teats, caps and a couple of dummies. I found that I was only sterilising once a day as I could fit everything I needed into the machine for the next 24 hours. All you do is put 200ml of water into the base of the steriliser and pop the lid back on along with all the items in the tray. If you're like me and always thinking about your next holiday then worry not as this machine converts into a microwave steriliser which is perfect for travelling or even visiting family.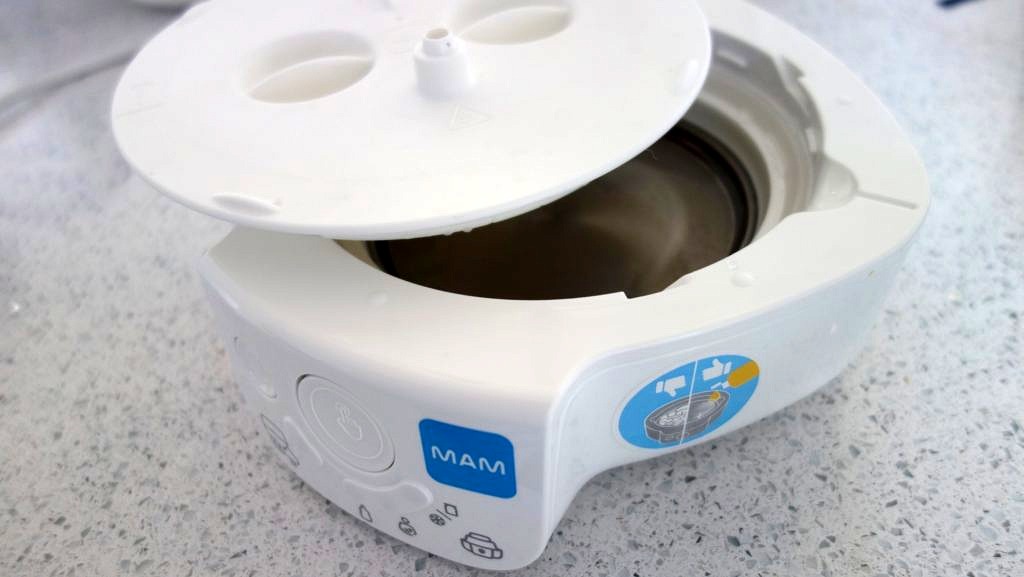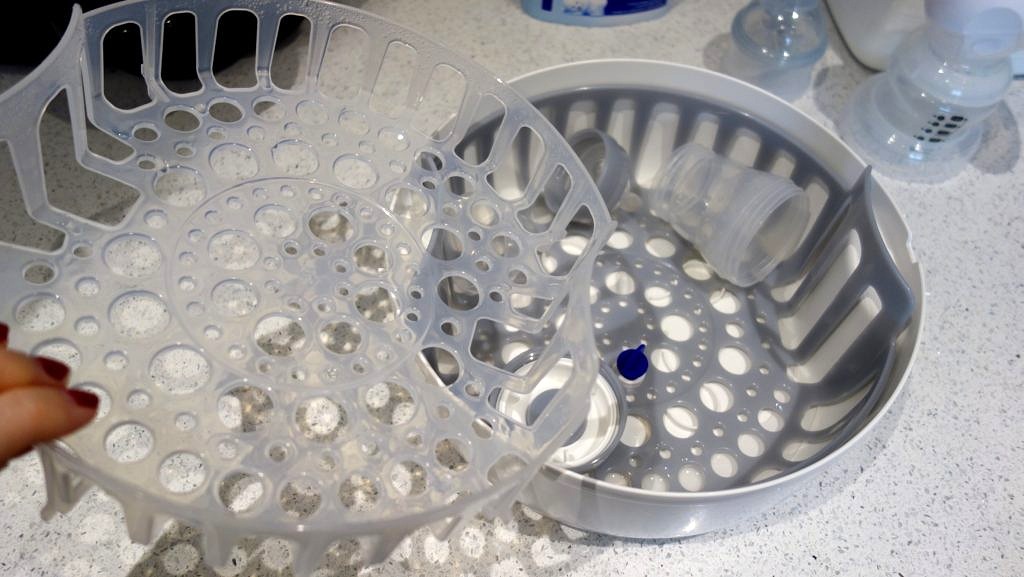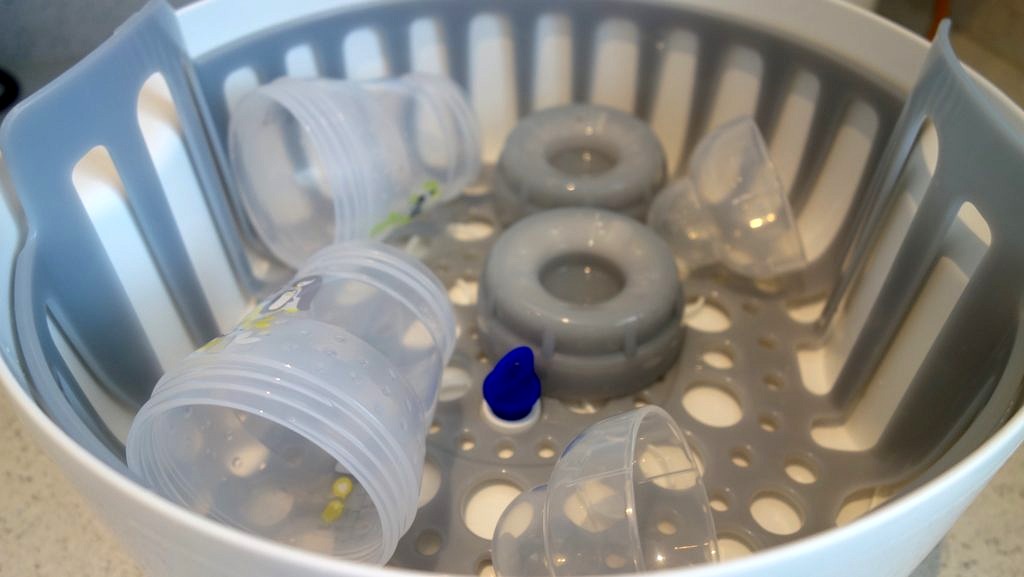 For breastfeeding mums like myself, you may want to express and keep a supply in the freezer for those emergencies or when you are out and about! The bottle warmer can be used with frozen milk and can be defrosted in just 10 minutes using the warming function. No more waiting for hours for your milk to defrost! Another great feature is that the bottle warmer can keep food or milk warm for up to 45 minutes, very useful when your little one decides to fall asleep just as you make the bottle.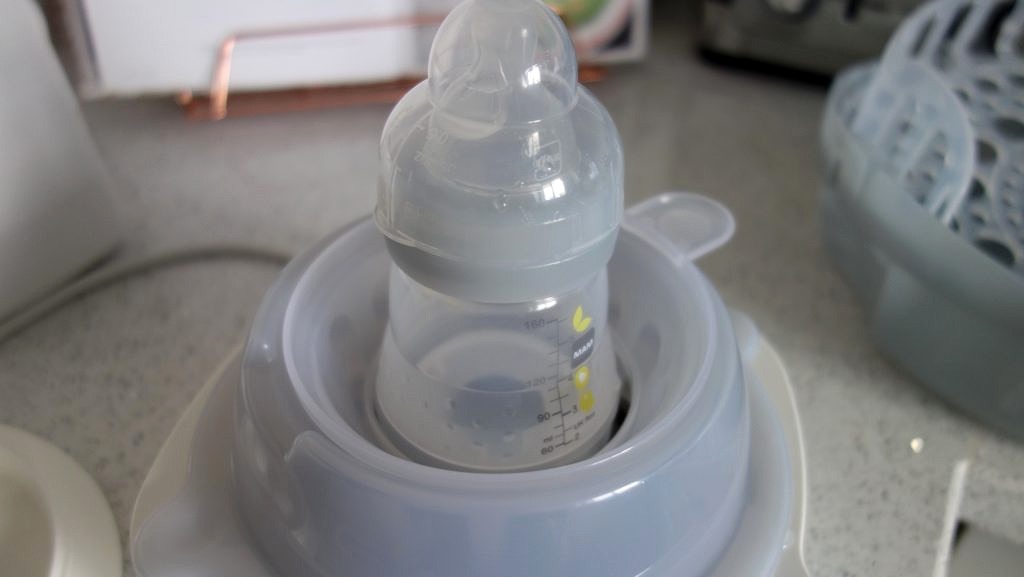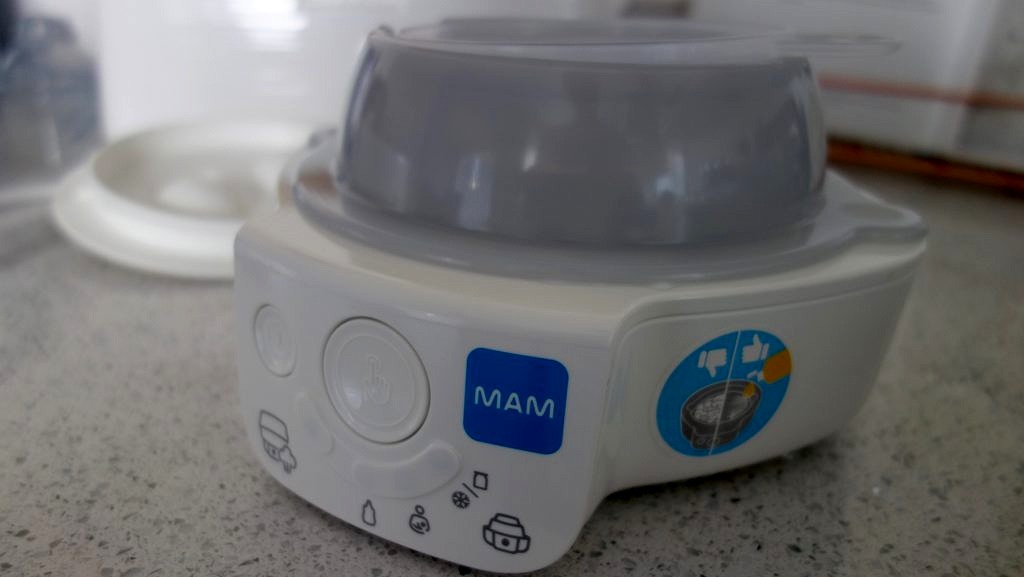 Not the cheapest steriliser on the market at £90 but I'd say its an investment when it does 6 different things which is key when having a baby especially as there are so much you have to buy! The MAM 6 in 1 steriliser and bottle warmer is available to purchase here.
*This post is in collaboration with MAM. As always opinions and thoughts are my own.