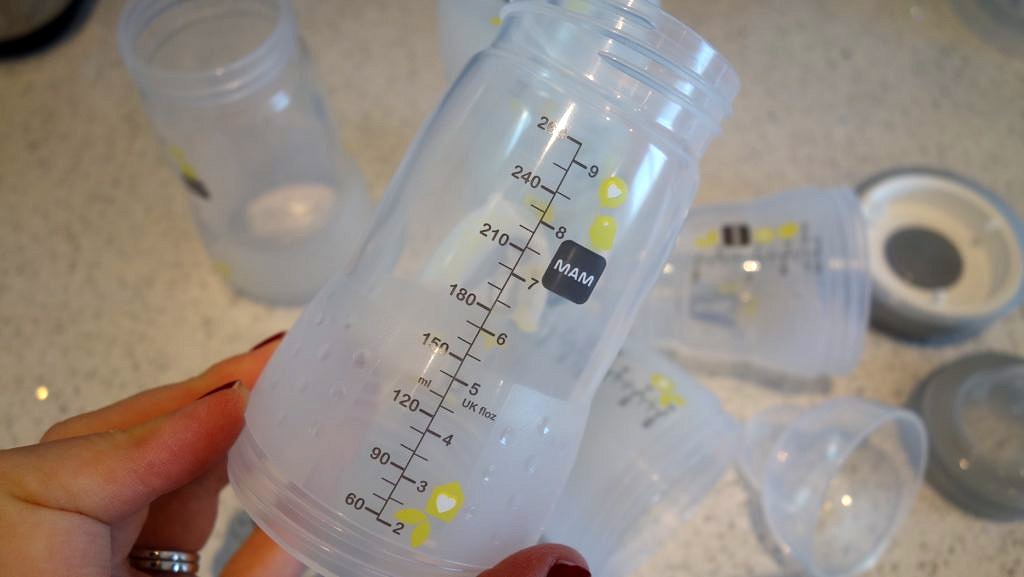 I recently became a new mummy and having tried out a few different baby brands I found MAM to be a favourite of mine and its not surprising that they have won numerous awards for their products. Their range of products not only includes baby bottles and teats but also soothers, teethers and sterilisers which are all meant to be excellent. I recently wrote a review about the 6 in 1 sterilising and bottle warmer which can be found here if you want to have a read. The MAM bottles seemed to have lots of added features that the other bottle brands didn't have and being a new mum I did plenty of research before using them to ensure I was choosing the right ones.The best thing about these bottles is that they are self sterilising which can be done in the microwave by just filling the base with water and putting the body, teat and lid on top for 3 minutes, it's as simple at that! The base of each bottle has air holes, reducing the effects of gas and regurgitation, thus allowing your baby to drink at their own pace and stopping any air bubbles getting into their tummies. I found my baby brought up wind very easily whilst using these bottles.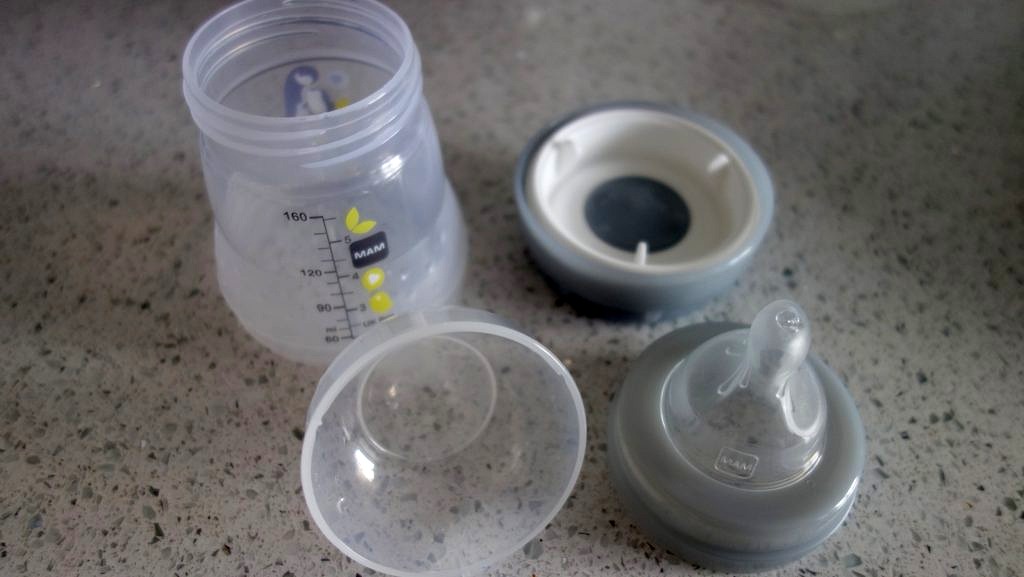 MAM have designed these bottles very cleverly, making them super easy to assemble and wash. Whether you are bottle or breastfeeding you are likely to still need bottles if you decide to express and MAM have made their teats in such a way that they are widely accepted by breastfed babies, avoiding any nipple confusion! This can be a challenge if you try to get your little one to take a bottle for the first time, luckily my baby has taken a bottle very easily as we have combination fed since a few weeks old.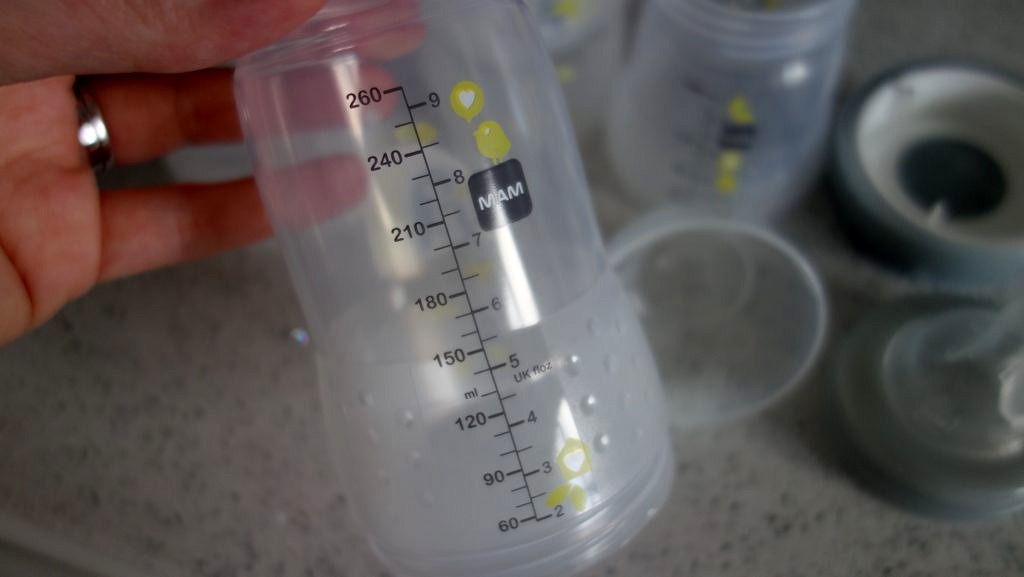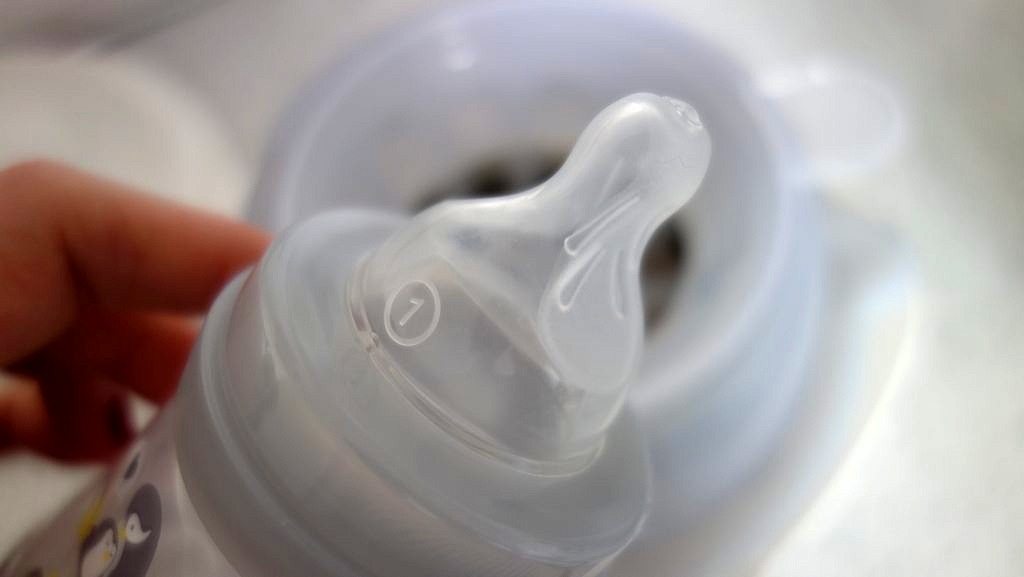 All the MAM bottles are sold in singles and doubles and in range of sizes and colours but the best value packs are the starter kits which come with a range of bottles, teats and soothers. I had the large bottle starter kit which included everything we needed from day one. They can be bought on the MAM website here and also available to buy from most high street retailers including Tesco, Asda, Boots and Mothercare. The large starter kit costs £65 but does include the below which is enough for the first 6 months at least!
6x Easy Start Anti-Colic Bottles 160ml with Slow Flow Teats

6x Easy Start Anti-Colic Bottle Bodies 260ml

2x Medium Flow Teats

1x Start Soother

1x Extra Soft Bottle Spout

1x Hold my Bottle Handles

*This post is in collaboration with MAM. As always opinions and thoughts are my own.