Afternoon tea is definitely a favourite of mine so when I was invited to Betty's in Harrogate I was super excited! This place is nothing like the ordinary type of tea service, it is quintessentially British and one of the best in the country. We decided to spend the day in Harrogate and have a walk around the city centre before arriving at Betty's to try out the Lady Betty Afternoon Tea, which is an amazing dining experience that has been around for nearly 100 years.
Upon arriving at Betty's we were greeted by very professional looking staff dressed in white aprons and gloves and escorted to our table in the upstairs dining room where a pianist was playing. Every table was set with the finest of china and beautifully polished silver ready for the most sophisticated afternoon tea! We began the tea with a pea, cucumber and tomato cocktail which was delicious, it tasted like a pea mousse which was surprisingly refreshing.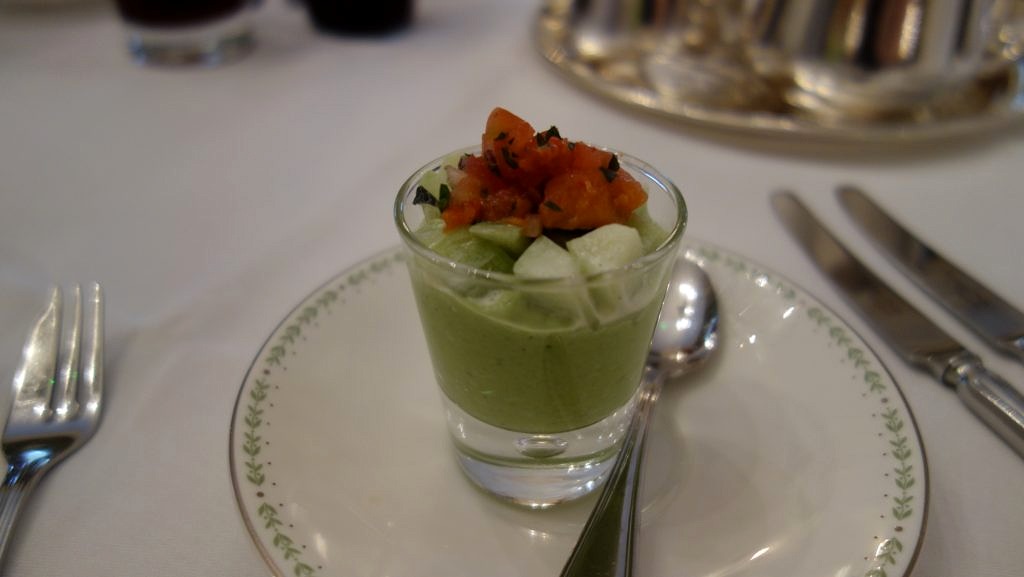 This was followed by a smoked salmon, cream cheese and dill roulade and a vegetarian miniature wrap.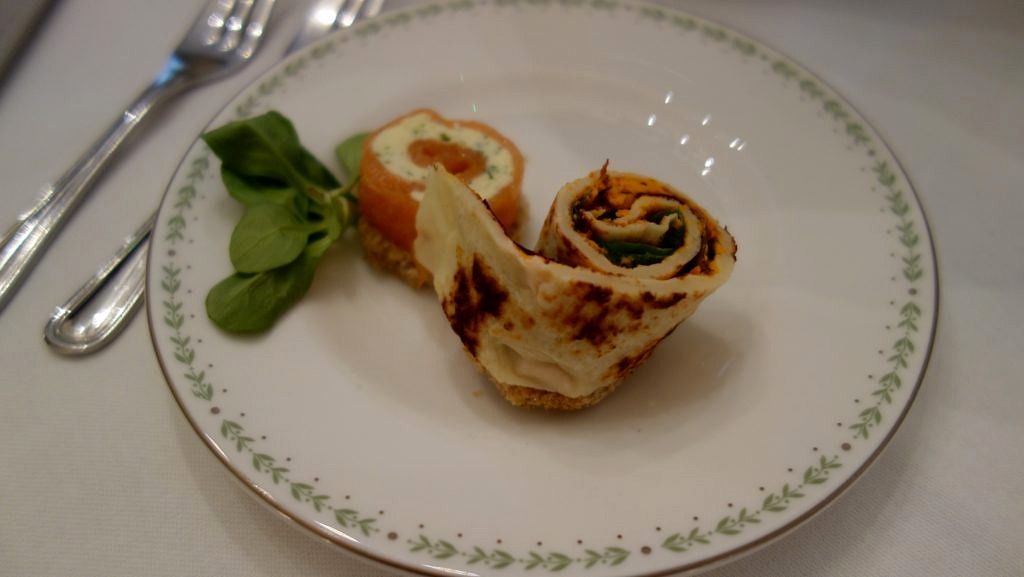 Now for the main event…this was served on a three tier platter which consisted of a selection of delicious sandwiches that were well seasoned and very fresh tasting, a rose scone and lemon scone served with jam and clotted cream which were amazing and finally a selection of beautifully presented sweet treats. This included a chocolate and passionfruit cube, gooseberry macaroons and a miniature battenberg, certainly not your regular sweet selection at afternoon tea. My favourite was the passionfuit cube, as it was sweet and rich but not sickly.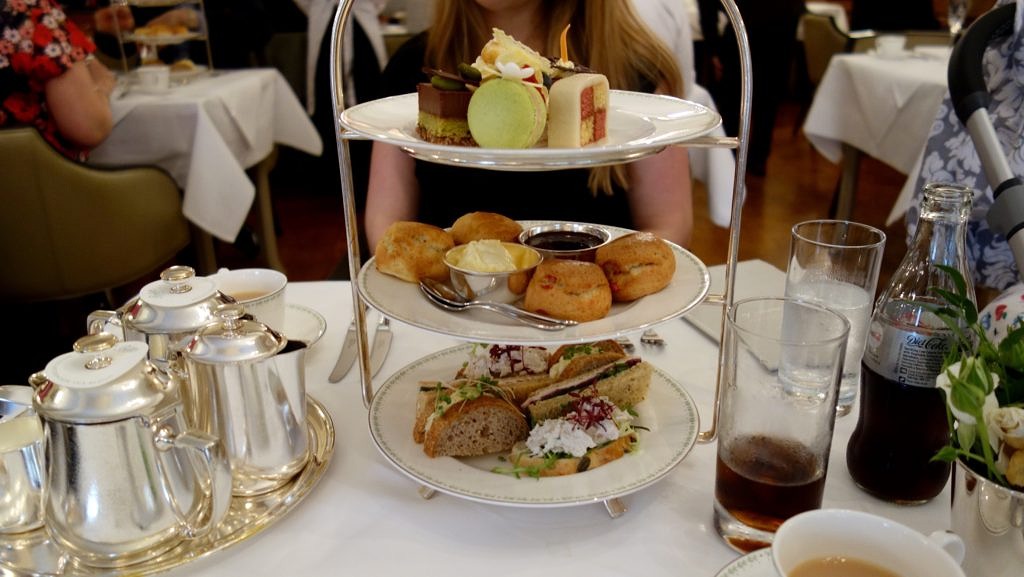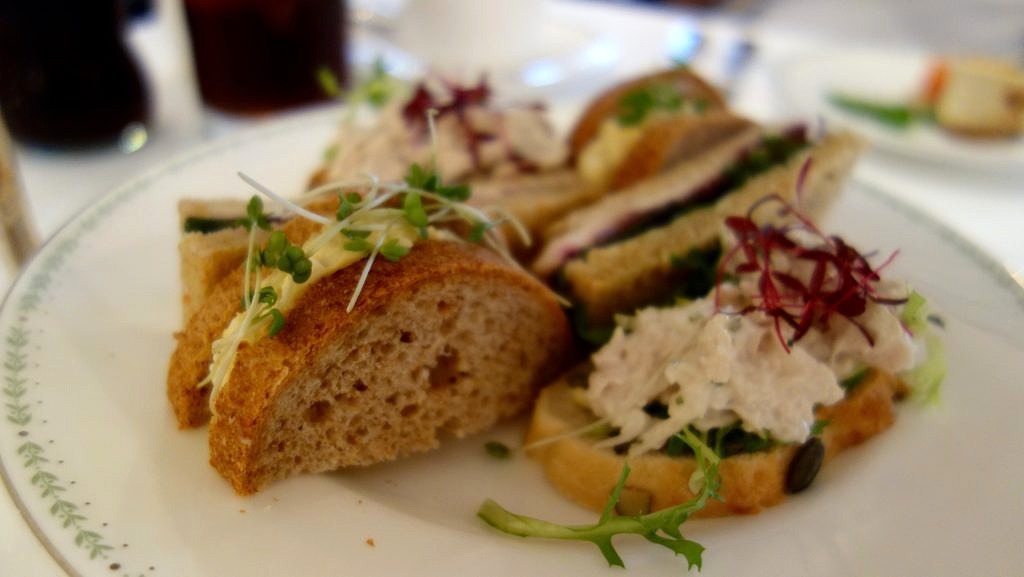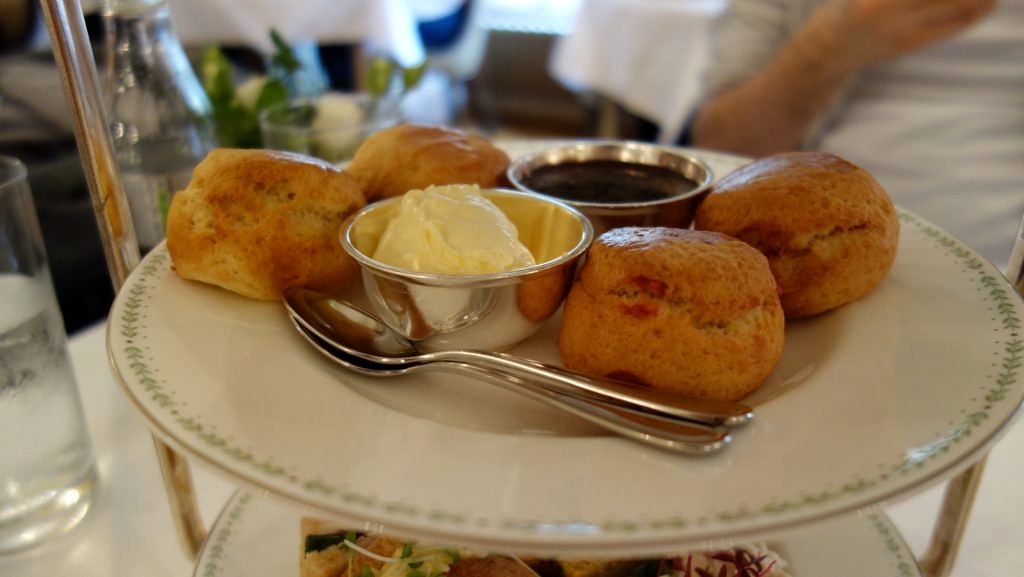 There was a huge selection of teas on the menu which you could select from, all served in a silver teapot with silver tea strainer and stand. I wasn't too adventurous with my tea selection as I chose the English breakfast tea, but still a perfect choice!