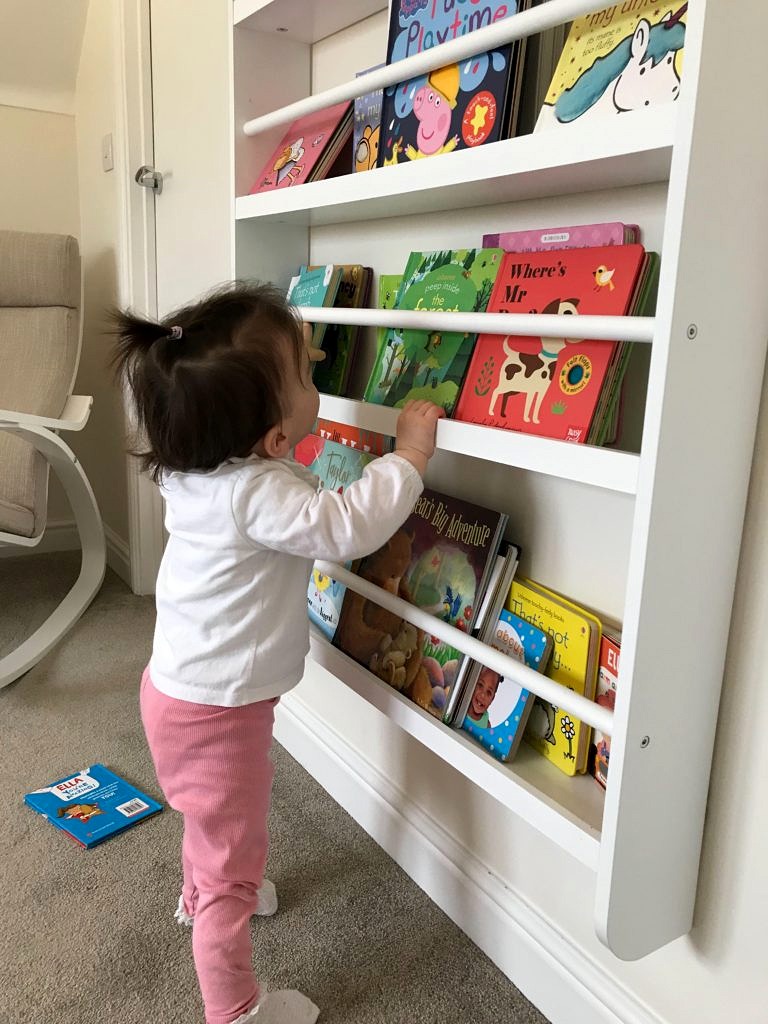 We are well and truly in lockdown mode and have been now for several weeks! For anyone stuck at home with a baby or toddler I know how difficult it is at times, we are all in this together so I thought what better time to share some activities to enjoy with your little ones whilst at home to keep them occupied (even if it is just for 10 minutes!)
We have now been stuck in the house for four weeks and finding it's a real challenge to keep a 19 month old child entertained for 10 hours every day! Now I am focusing on being a mum I have decided that trying to stick to a routine is the best approach to keep us feeling sane during these days of lockdown, where every day feels the same. There are plenty of ideas and things to keep your kids entertained online but some of them are too messy for me so here are a few for you!
Doodle mat – mess free!
These are so great! If you don't have one then I would highly recommend them. It is a mess free way to doodle and stops babies from painting on the walls and carpet. All you do is add water to the pens and draw away! The one we bought had little stamps and templates included which Ella seemed to enjoy. There are many different ones available, amazon do seem to have a great selection.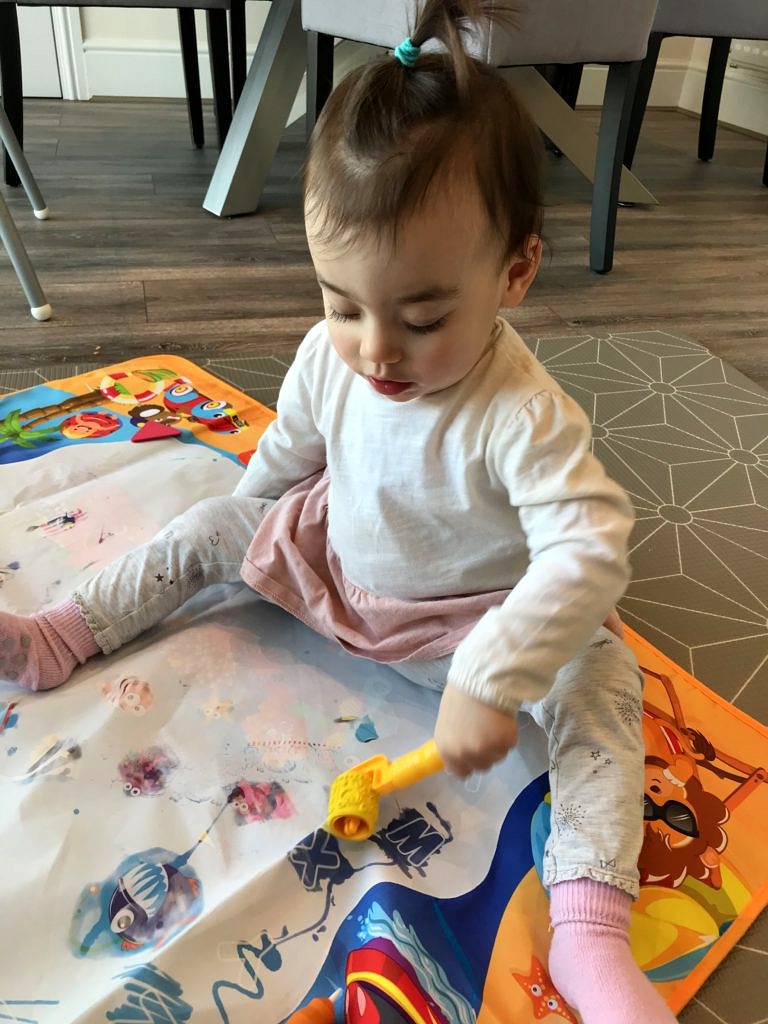 Colouring
I don't like to make too much mess so I figured the best way to introduce colouring would be with crayons and a colouring book. This seemed to keep my daughter entertained for at least 20 minutes. We have also tried the washable markers which are great but do end up everywhere. My next challenge is to try some paints with her, I can see see it going all over the wall!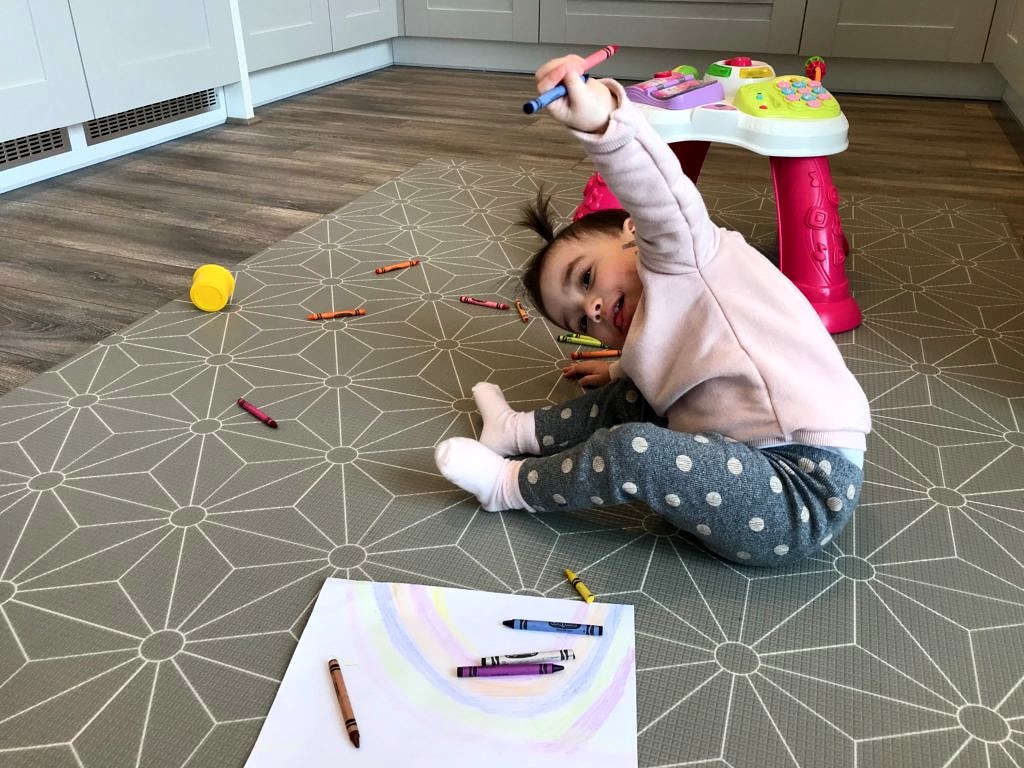 Baking
Baking is one of those activities that you can really get your little ones involved with, even if it's just a ready mix cupcake pack or homemade banana bread. I used this recipe and I let Ella help mix after adding all the ingredients which she really enjoyed doing. I find even giving her an empty bowl and wooden spoon helps whilst baking. That way she feels like she is still taking part without the mess! Not quite baking but we decorated digestive biscuits with icing sugar, before eating them, this kept Ella entertained for a while!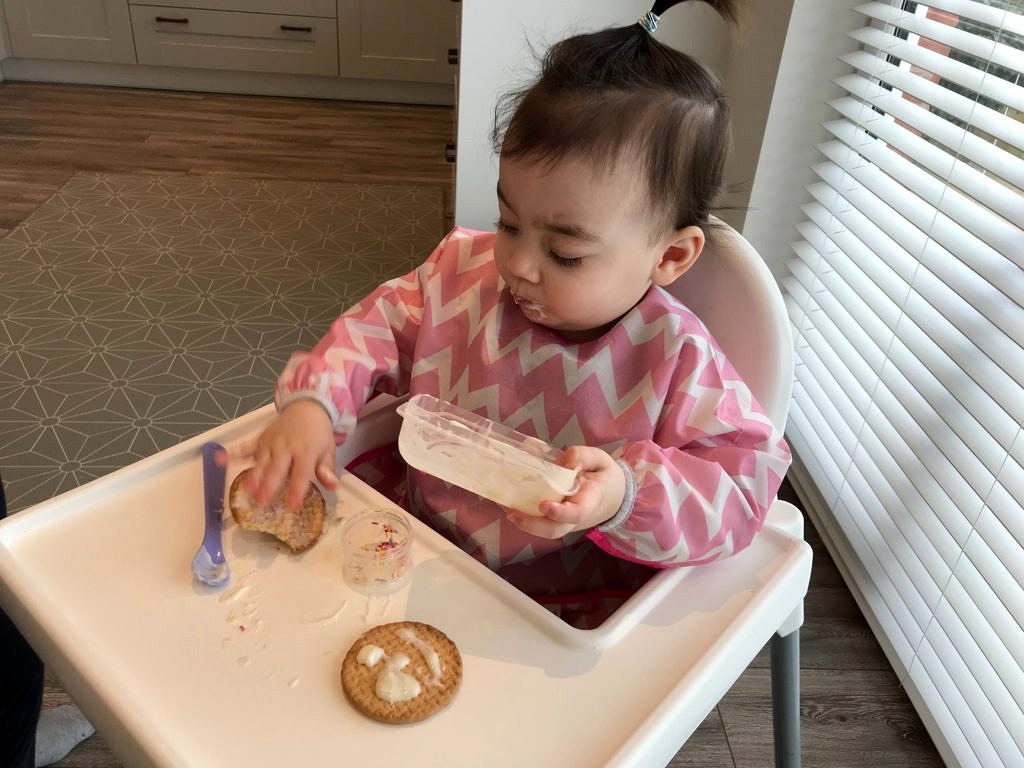 Arts and Crafts
It's amazing how some coloured wooden sticks and playdough can keep a toddler entertained for more than 10 minutes! Another great idea I saw online was pipe cleaners and a colander, they seem to love this one.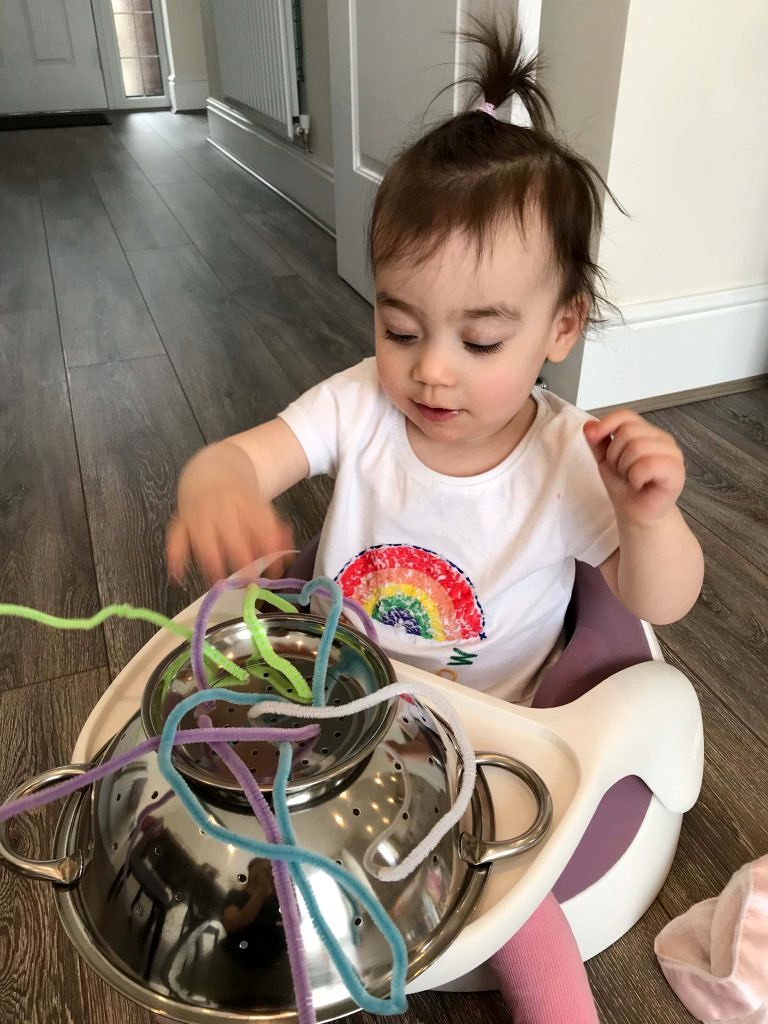 Screen Time
I try to limit TV and iPad time as this is something that can keep Ella occupied for a while and I start to feel guilty of not giving her my full attention if she has it for too long.
It is fantastic to see so many online baby classes now being ran from home in the current situation. We used to go to a class called Funky Monkey every week and the lady that runs it has uploaded a video on her Facebook page which Ella really enjoyed, this kept her entertained for half an hour so worth a try. I have included the link to her page here. For slightly older kids Jo Wicks is running PE classes on his You Tube channel which is a great idea and I know my nephew who is three has been enjoying these!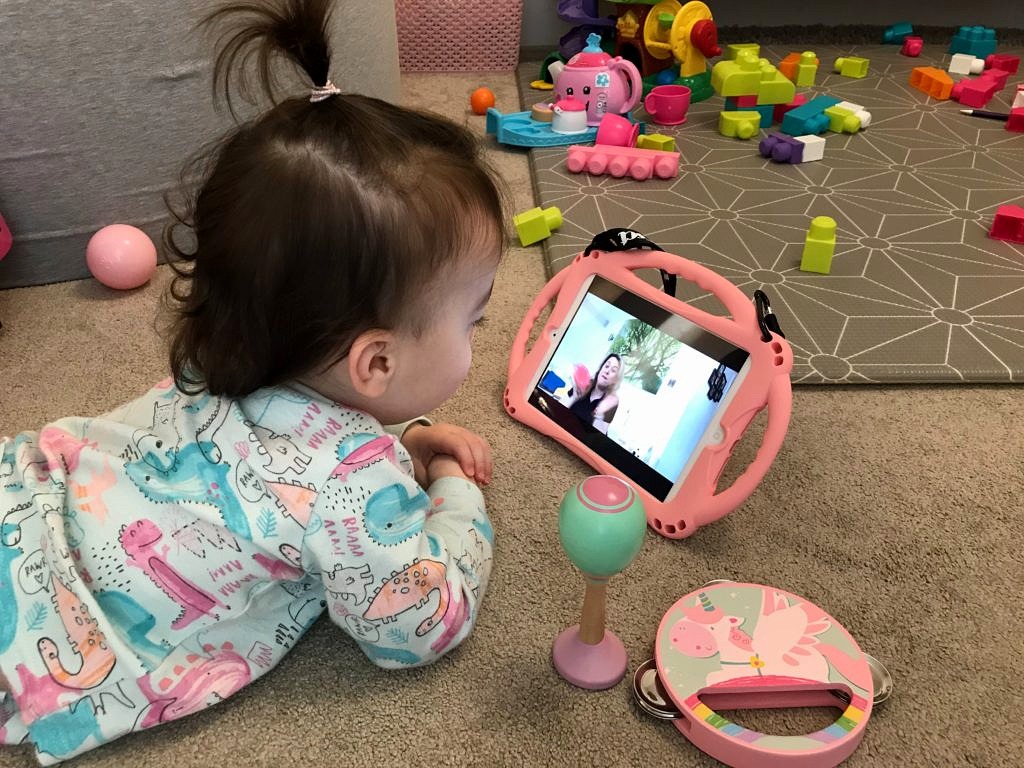 Toys
Recently we have bought a couple of new toys and kept them in the cupboard until we have ran out of ideas of things to do. Her play kitchen is one of her favourite things to play with right now, I'm sure by next week it will be something different again!
Hopefully this gives you a few ideas for spending all this time at home with a baby or toddler, let me know if you have any more I'd love to hear about them.