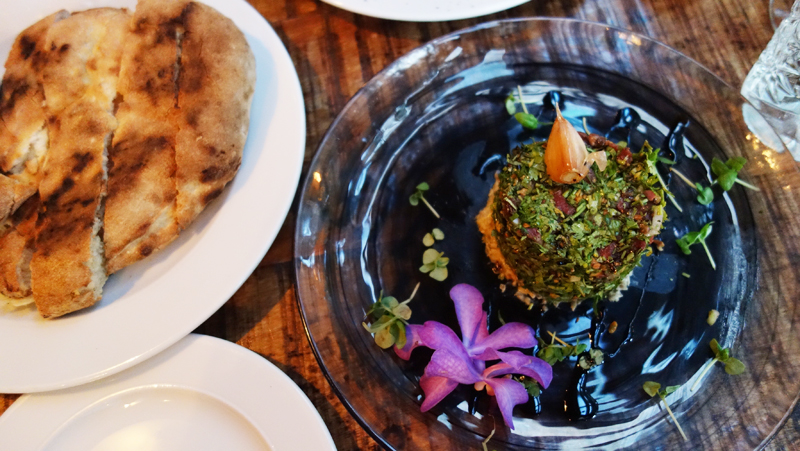 On a recent trip to Israel, I was invited to try out one of Tel Aviv's best restaurants, Hatraklin Wine and Meat Bistro. The restaurant is located down a quiet street in a restored building. From the outside the restaurant looks like an old building, but after stepping through the front doors you are immediately transported into a magical dining experience which is made up of different rooms each with there own character and style. The most romantic setting was outside in the courtyard, however during August it is just too hot to eat outside so we opted to eat in the main restaurant. As soon as we sat down at the table we were served the house wine which was a semi dry white wine which I really enjoyed. Ben and Shay, our waiters for the evening were extremely friendly and knowledgeable about all of the wine and the meat, explaining how the meat is cooked and served.

For the starter we tried to beef tartar which was on the specials menu. The dish consisted of very small pieces of rare sirloin steak, roasted pistachios, balsamic reduction, truffles and parsley. It was served in the centre of a glass dish in a perfect dome shape! It tasted as good as it looked, full of flavour and texture. We also shared the sirloin carpaccio with pesto and parmesan which was delicious, the meat was served rare and sliced incredibly thin. We were recommended to also try the Moroccan baked bread which is cooked on a hot stone, this was served warm and didn't take long until it was totally demolished!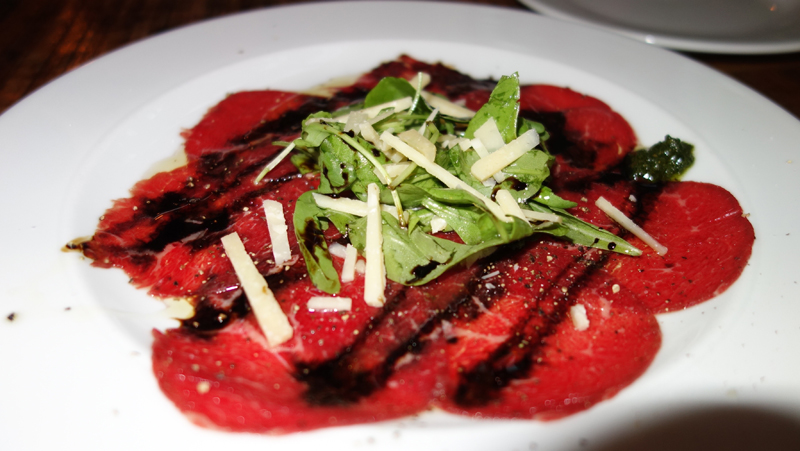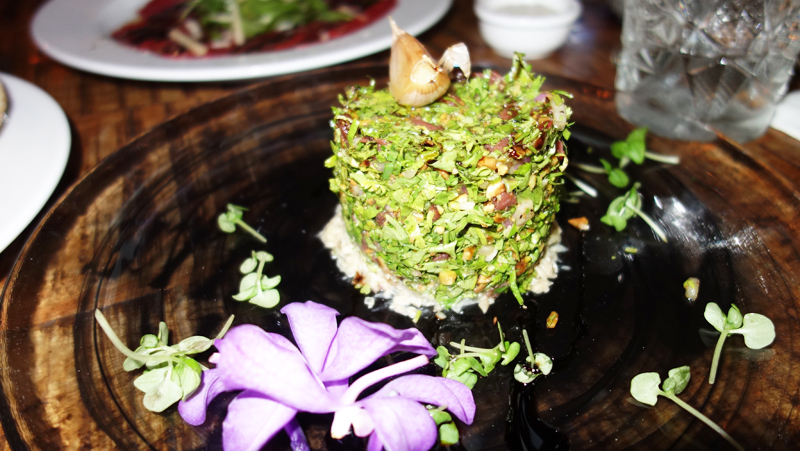 For the main course we tried the finely sliced raw sirloin which was served with a hot stone for individual cooking. I love this idea of cooking the meat yourself, it makes the experience a little more fun. The stone was about 350 degrees so the meat cooked in seconds! This dish was served with baked garlic, chimichuri and a homemade mustard sauce. The second dish we tried was the Roka steak which is rump steak strips served on a fresh green salad with parmesan, baked potatoes and sauteed onions. This meat was served medium rare and had a completely different flavour and texture to the sirloin.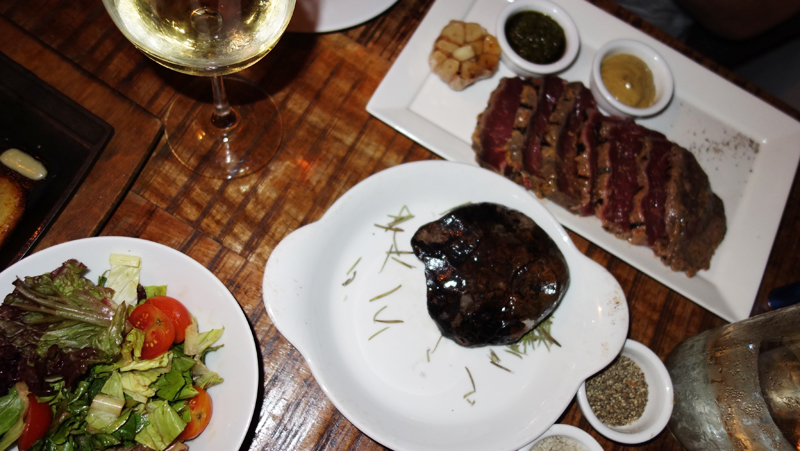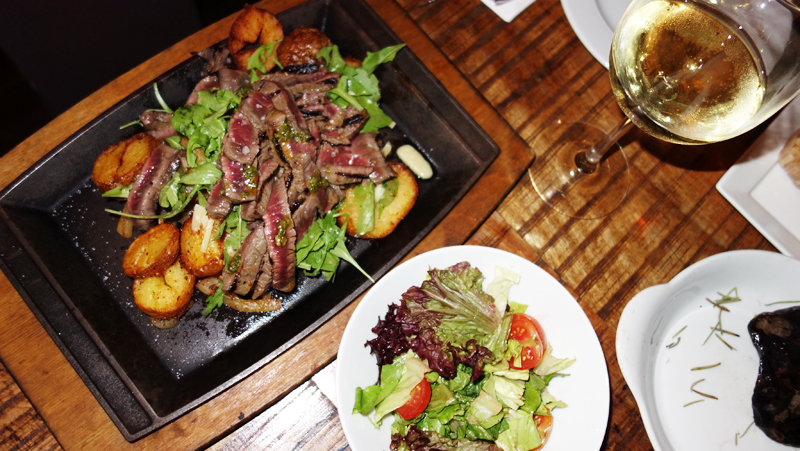 As if we weren't completely stuffed at this point we still found some room for dessert. This beautifully presented dish of hand made chocolate pralines and macaroons was a little plate of heaven! The other dessert was a Baba au Rhum, a traditional Italian dessert which is small cakes soaked in rum, served with a pistachio whipped cream and a raspberry coulis.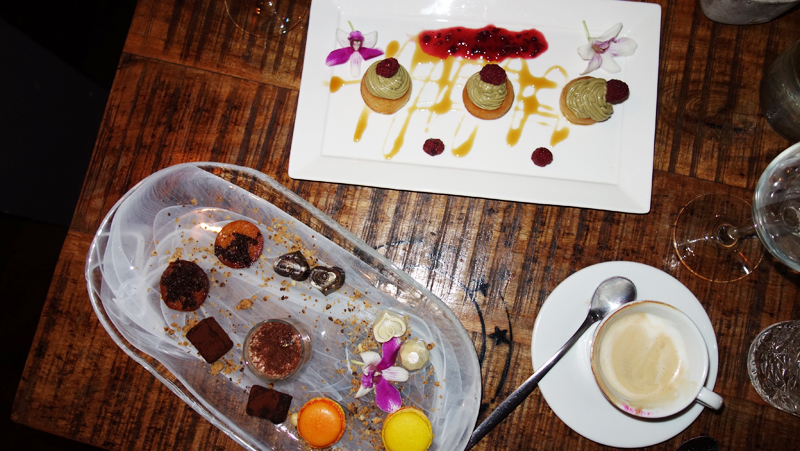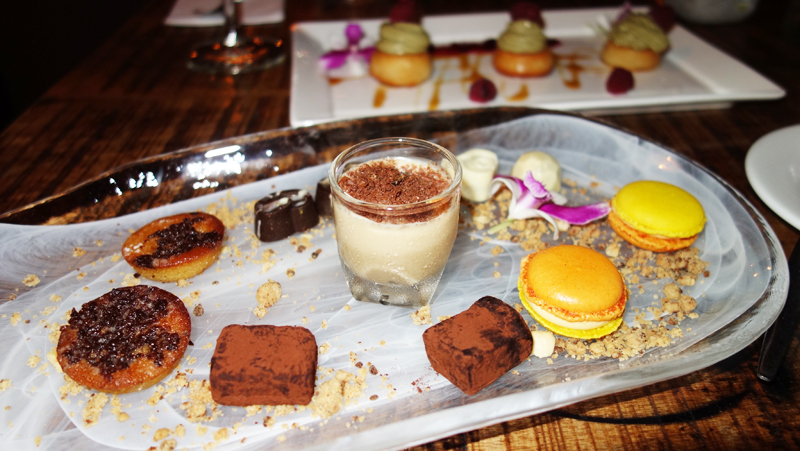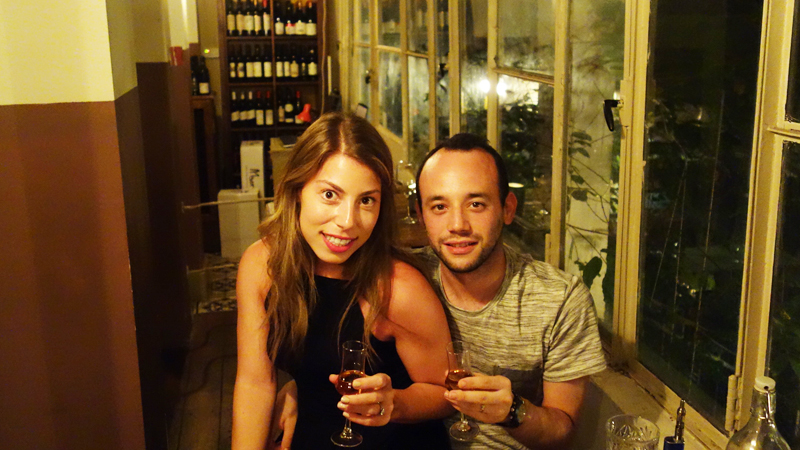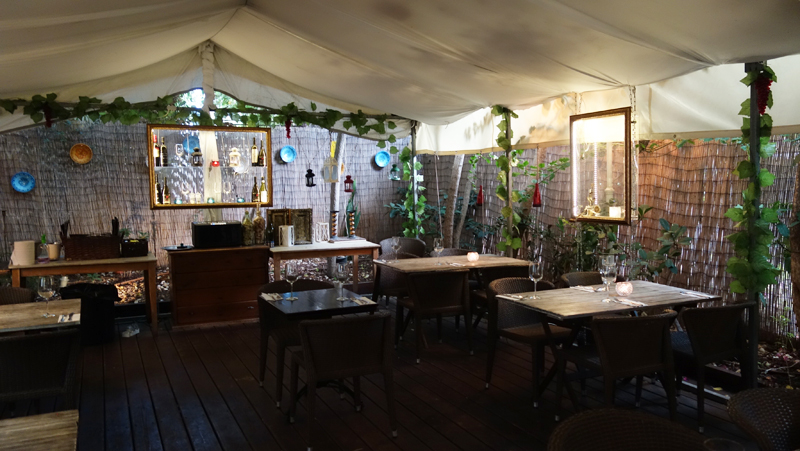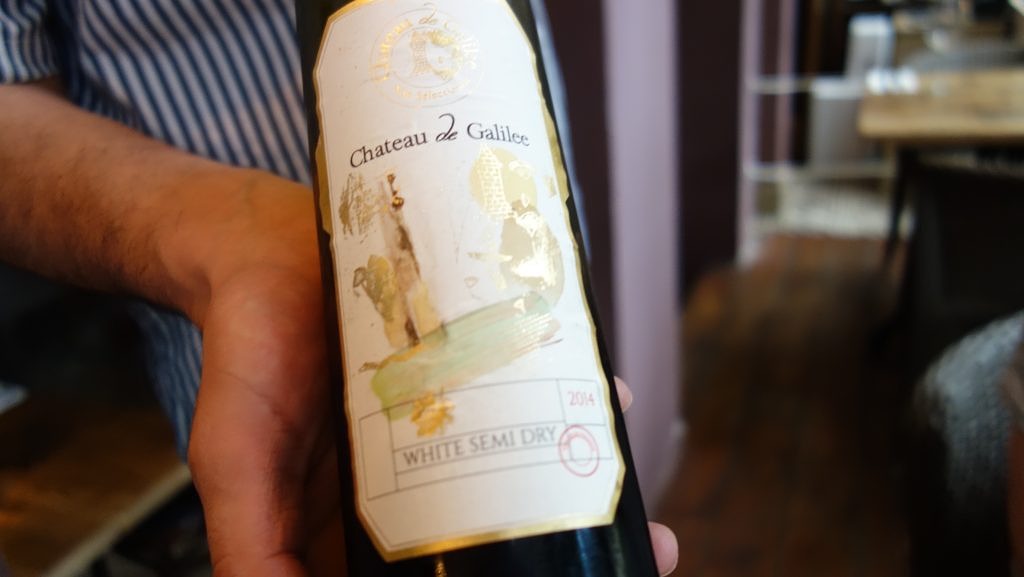 This place is a real paradise for meat and wine lovers, definitely must be visited when you visit Tel Aviv!