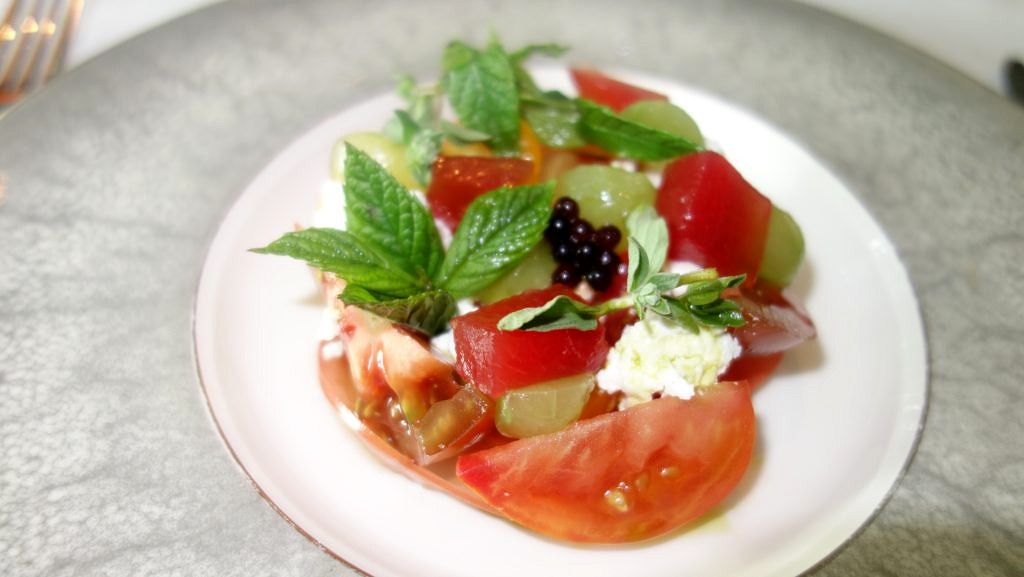 Every month the Lowry Hotel in Manchester launch a chefs choice menu in the River Restaurant using all seasonal ingredients. Three courses all for £24.95 is excellent value considering the quality of the food and expertise. The last time I visited the Lowry was for afternoon tea which you can read about here. The Hotel located on the edge of Manchester on the banks of the River Irwell and is the perfect place to visit for fine dining in a relaxed environment. The July chef's choice dinner menu was varied with enough choice for both meat eaters and vegetarians. We began our culinary journey with the delicious bread selection and olive tapenade whilst deciding what to order.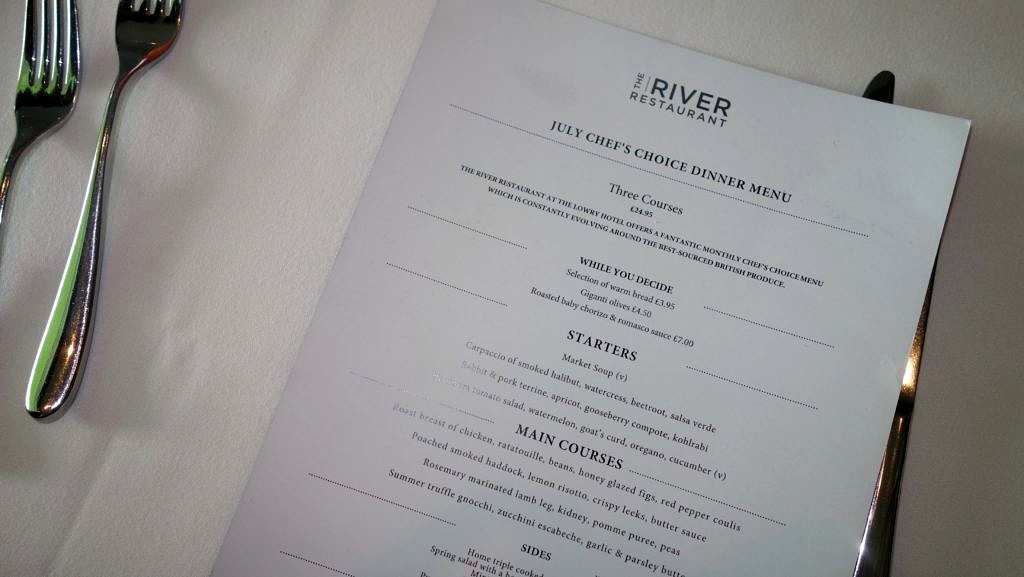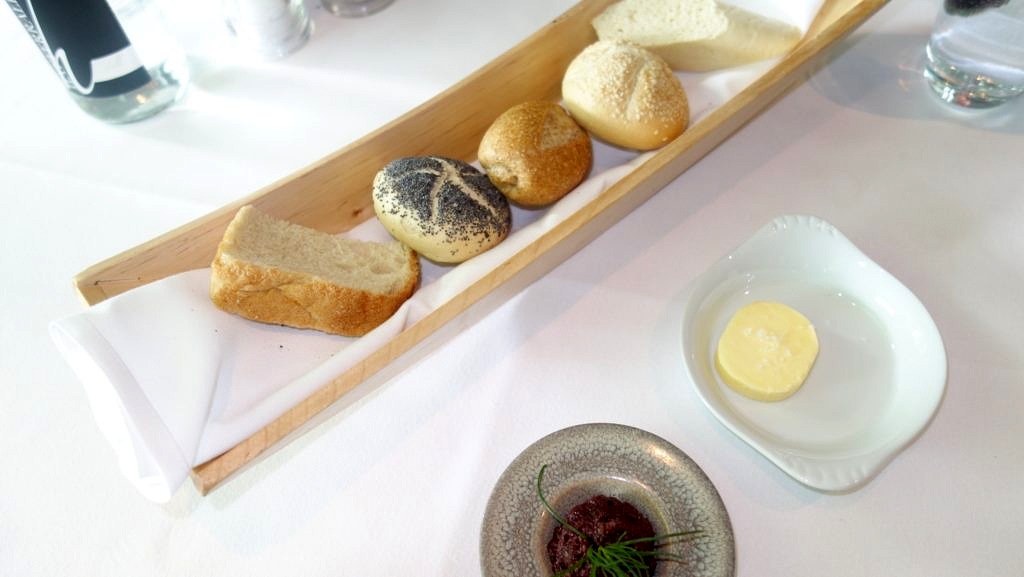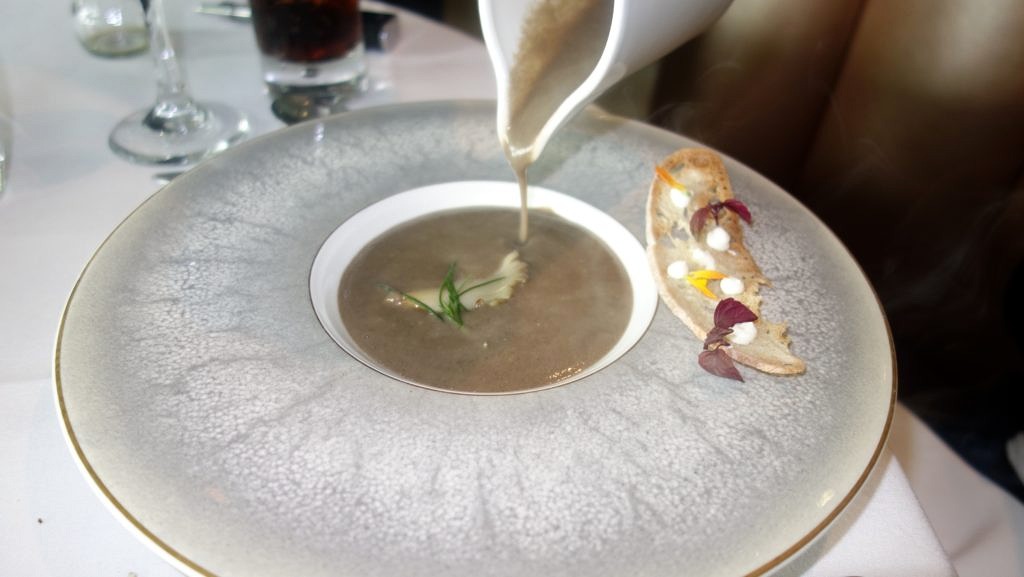 My husband ordered the market soup which was mushroom, this was poured into the bowl and served at the table which was unusual. I was told this was the best soup he had every had and I believed him after I had a taste. Absolutely delicious, rich in flavour and thick and creamy.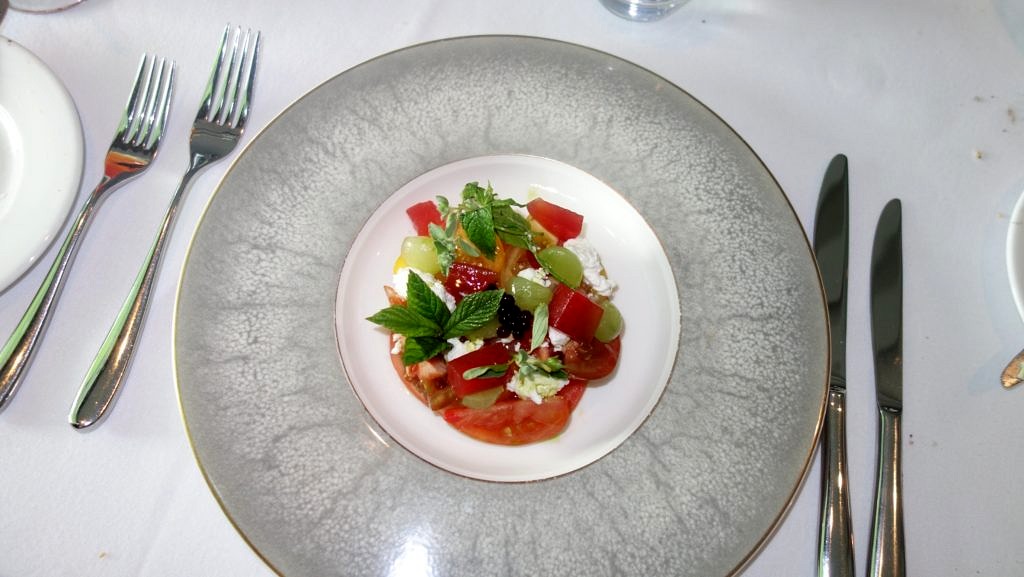 I absolutely love tomatoes so it was an easy decision choosing this heirloom tomato salad served with watermelon, goats curd, oregano and cucumber to start. This dish could not be faulted, from its exquisite presentation to its incredible flavours of summer all in one dish.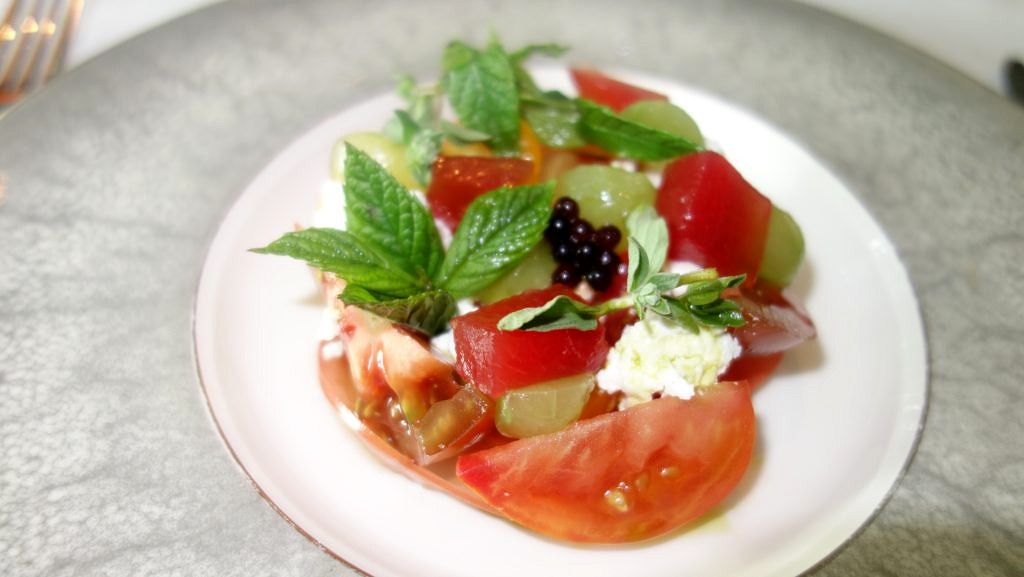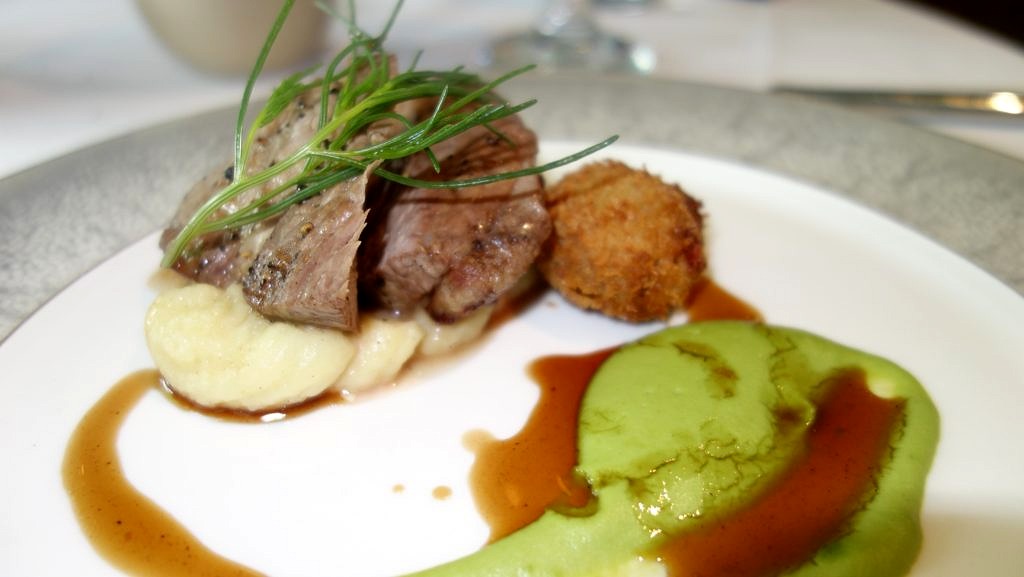 For main course we tried to rosemary marinated lamb, kidney, pommel puree and peas. The lamb was tender and juicy and served on a bed of mashed potato.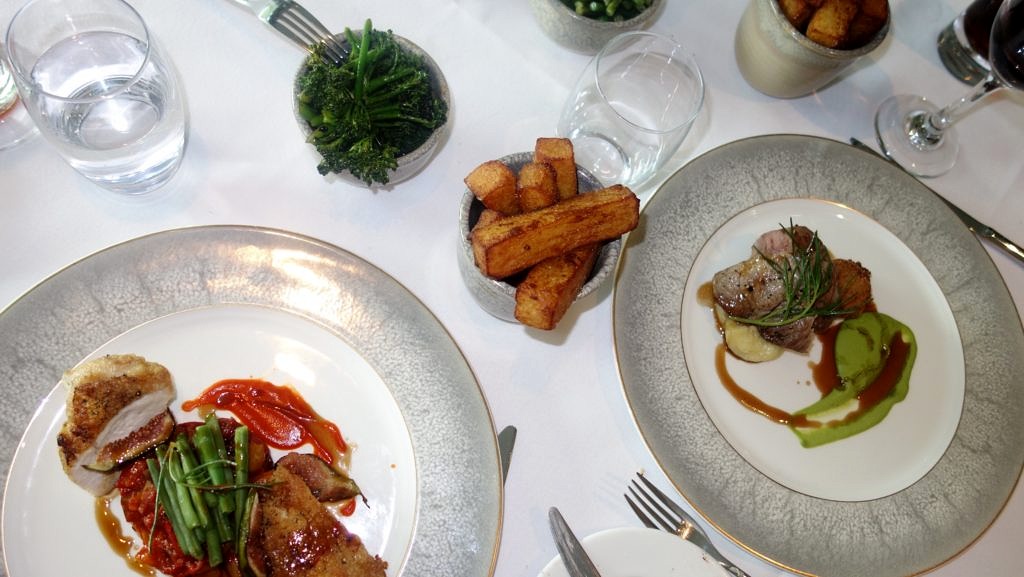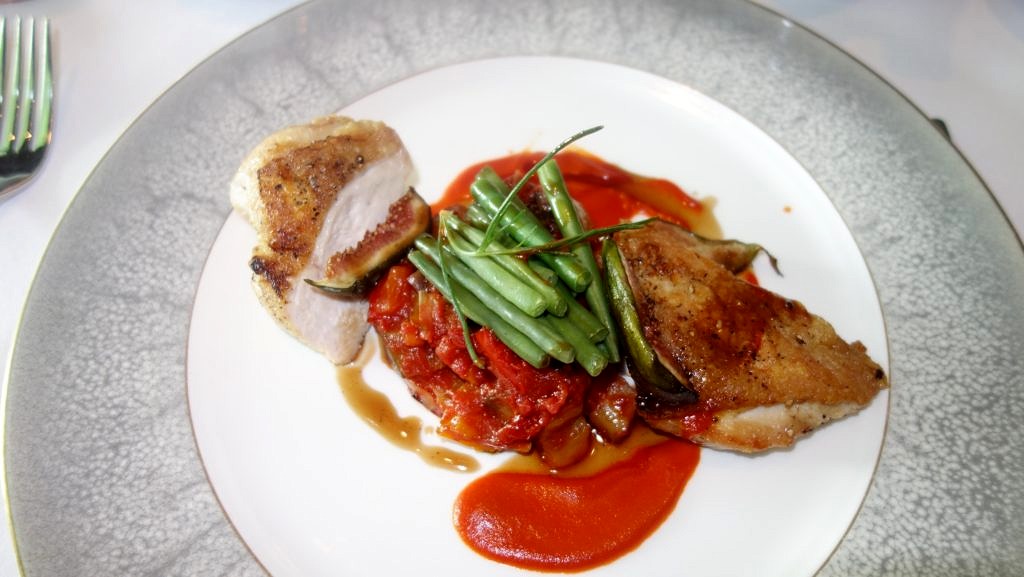 I ordered the roast breast of chicken with ratatouille, beans, honey glazed figs, red pepper coulis. An interesting mix of flavours on one plate, worked well but not sure I'd put sweet figs with ratatouille. Overall a great dish full of flavour and texture.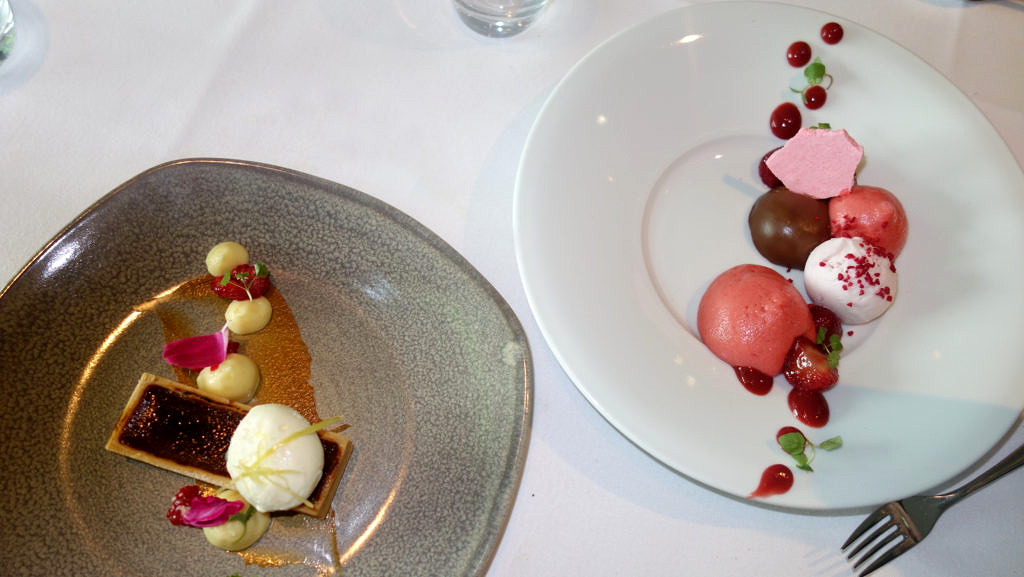 I have to say that dessert was probably the best course on the menu. The two dishes that stood out were the dark chocolate panna cotta, peppermint sorbet, textures of strawberries and the caramel tart, mascarpone ice cream and candied lemon. The presentation of these two dishes was like something out of Masterchef, simply stunning! The textures of strawberries served in the dark chocolate panna cotta were incredible, a light airy mousse, a coulis and a meringue all made from strawberries. Each of the these desserts were sweet with a zesty freshness to them, making them the perfect summer dessert.