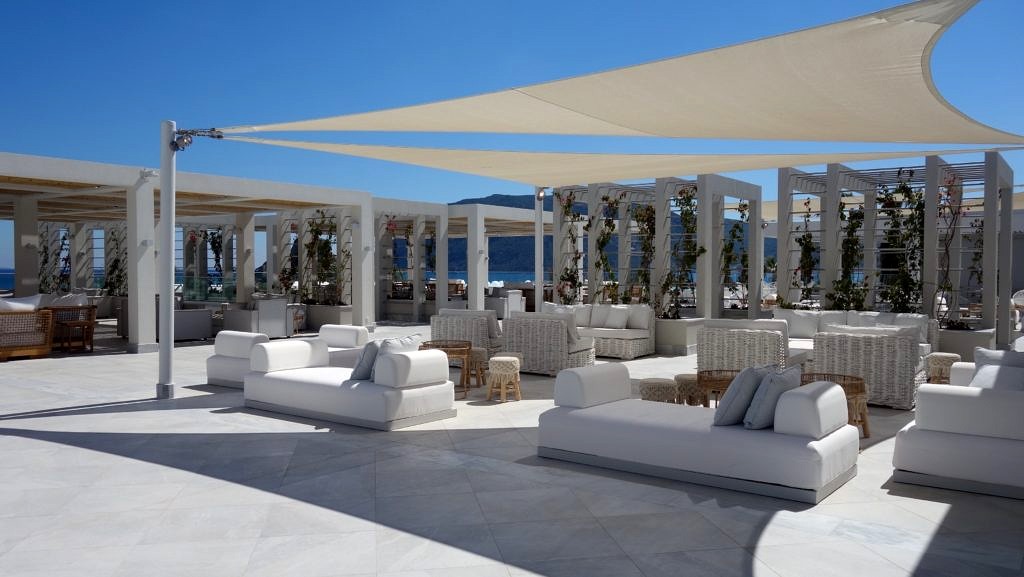 I visited Ikos Aria in May this year when it first opened its doors to the public, it was our first family holiday with our 10 month old little girl. Ikos Aria is a brand new hotel, part of the Ikos hotel group that opened in May 2019 on the beautiful island of Kos. Ikos hotels are known for their luxury, family friendly all inclusive resorts and now have 4 hotels in the group with another one due to open in Andalusia May 2020. The lovely thing about going to a brand new hotel is that everything is pristine and beautiful, not forgetting to mention the 5 star service and fine dining choices.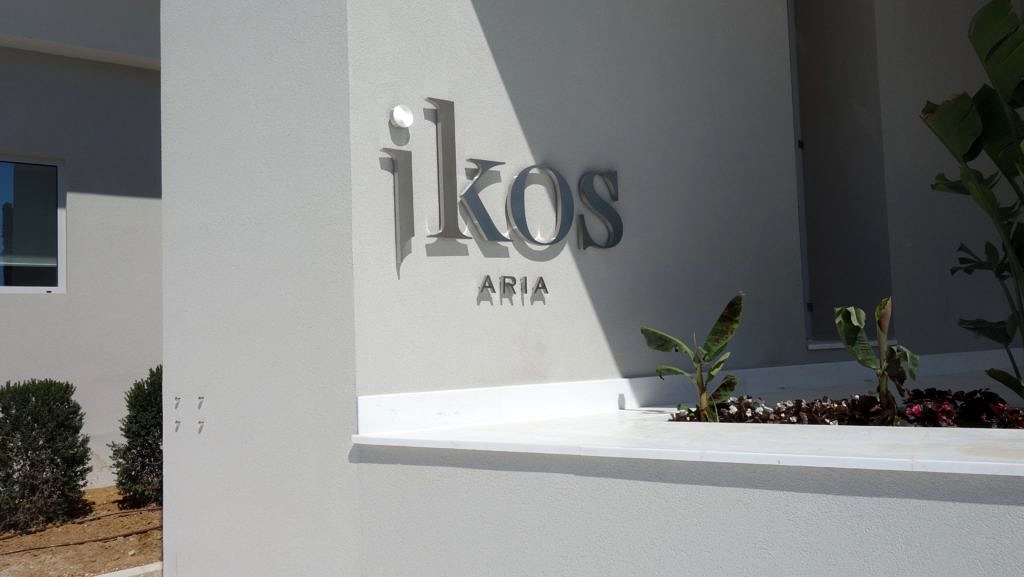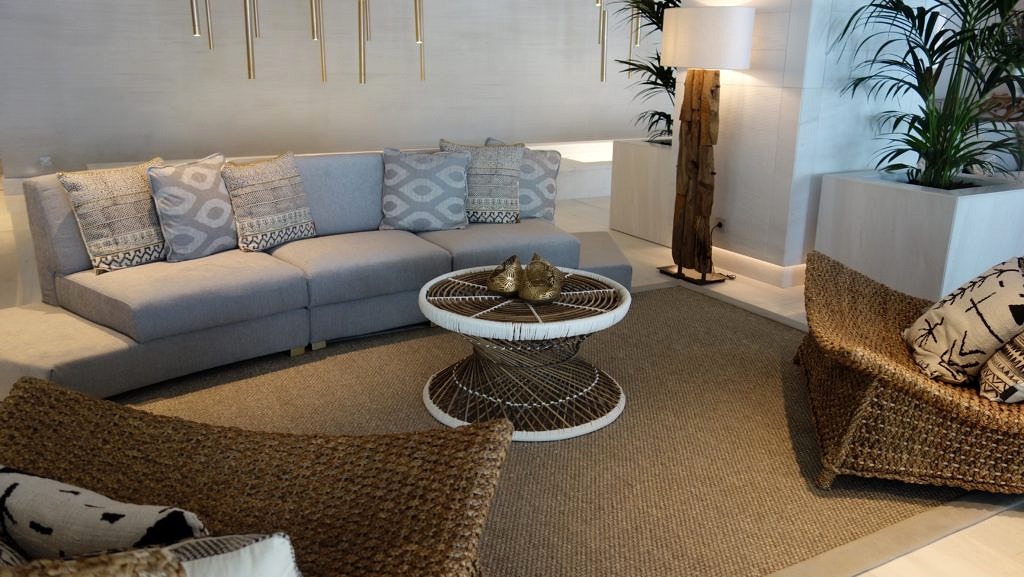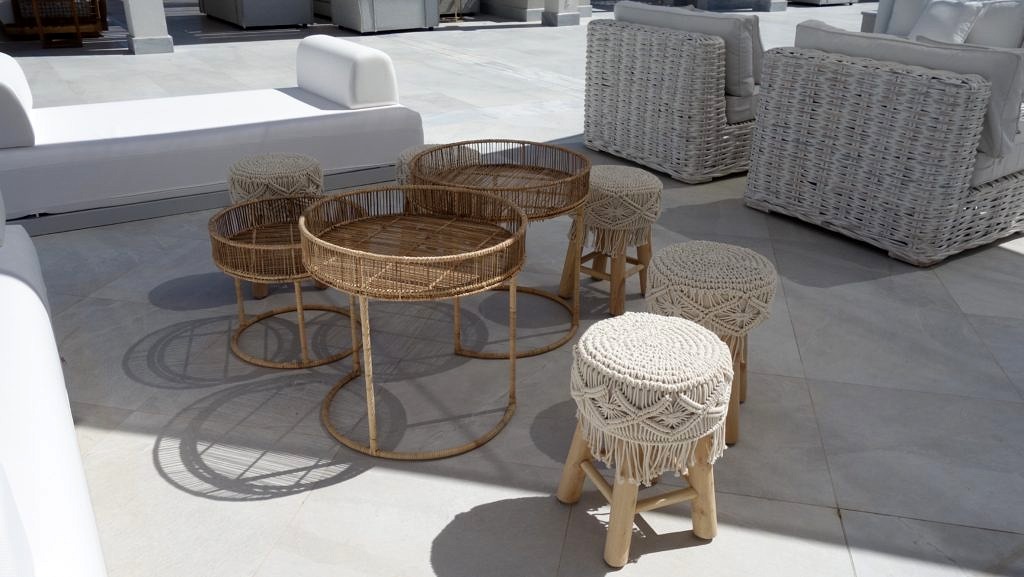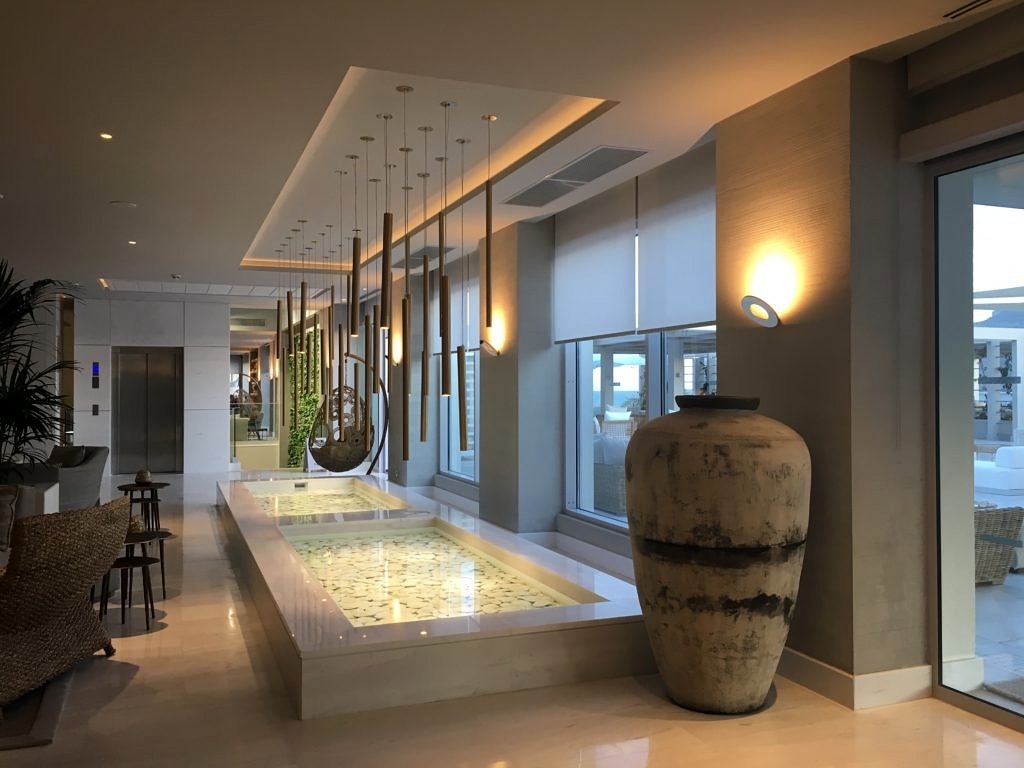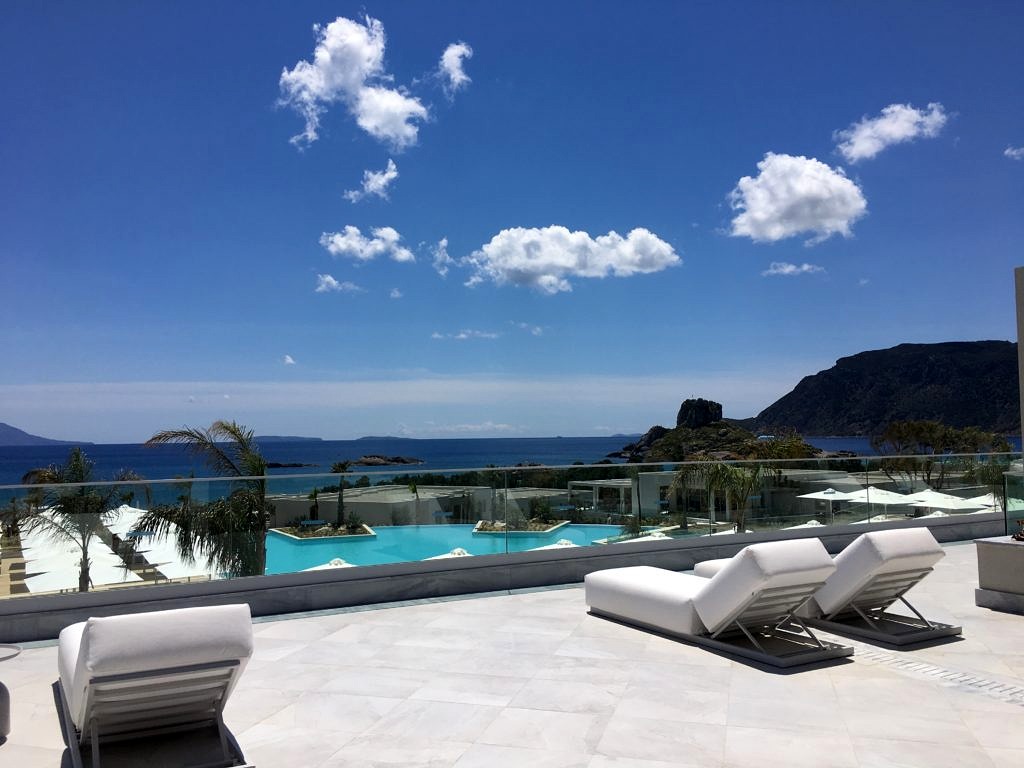 When we arrived at the hotel we were greeted by the lovely staff at the front desk who couldn't have welcomed us in a more hospitable way. The design of the hotel was second to none, such beautiful finishing touches and interiors, a true design lovers dream! From the statement lighting, rattan chairs and leafy plants in the reception areas to the contemporary rooms and modern decor in all the restaurants.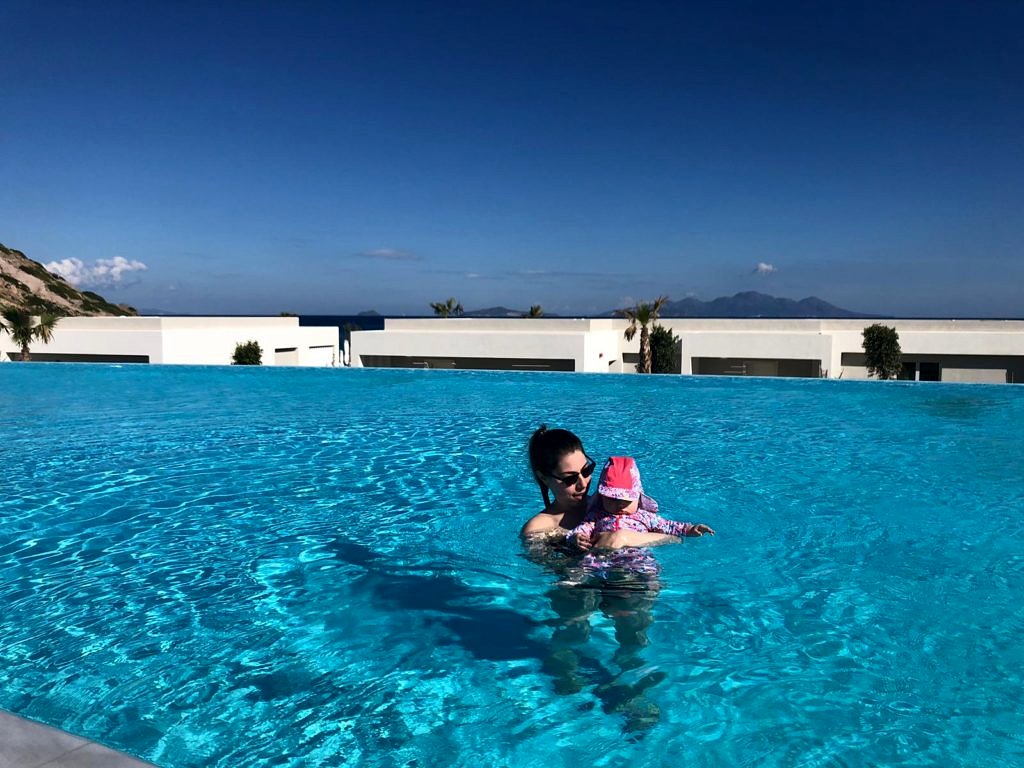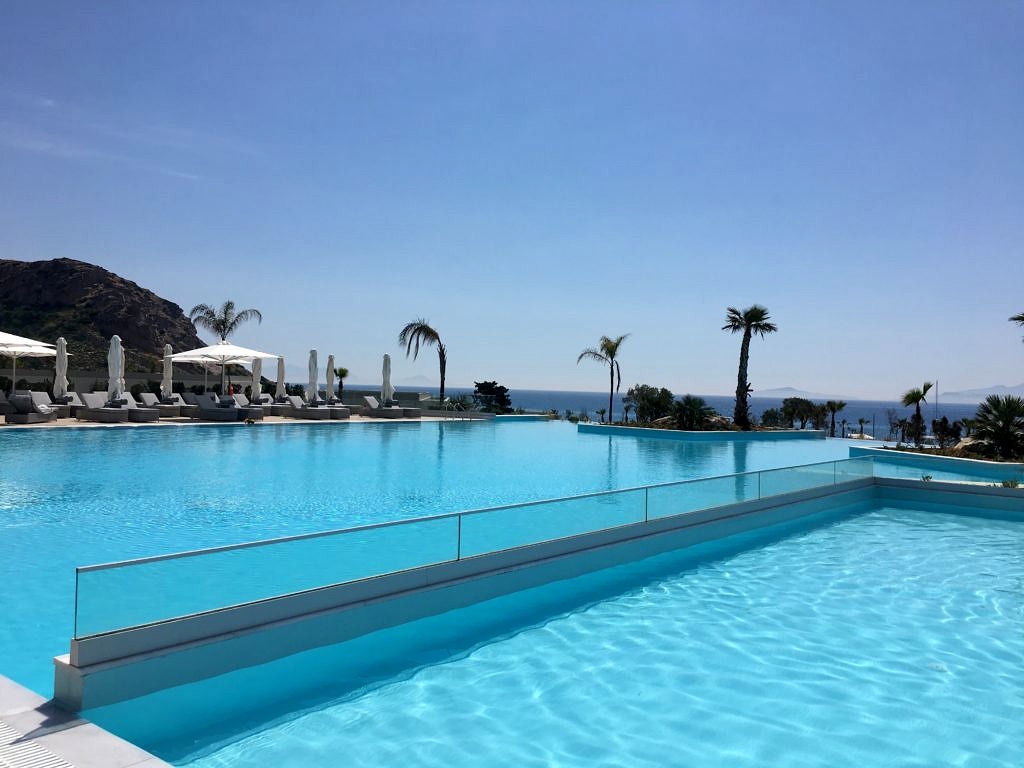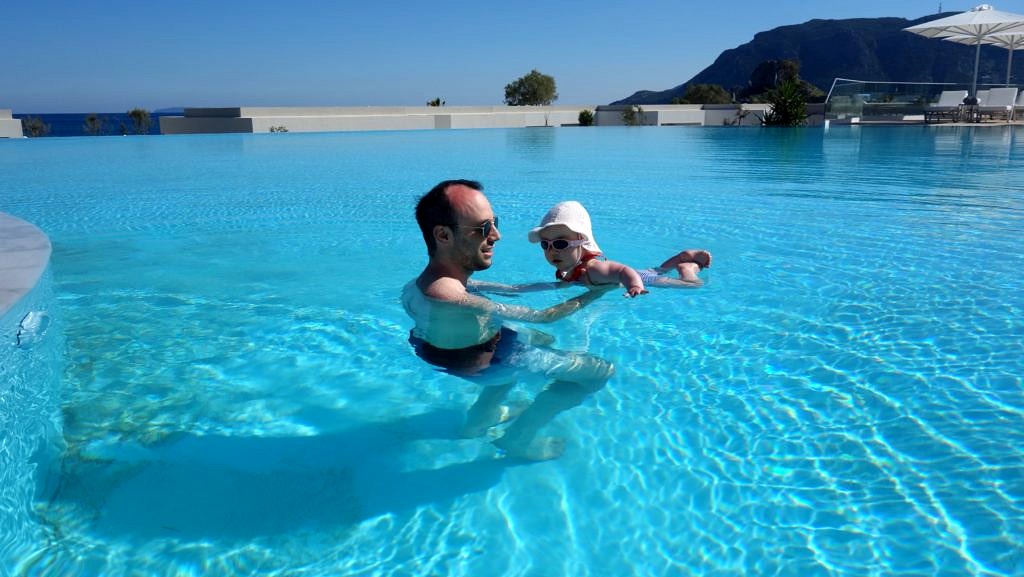 All of the pools were heated which was so good to take our baby swimming and not have to worry about her getting too cold. The main pool was sometimes just as warm (approx 30 degrees) as the baby pool. There are plenty of different pool areas to choose from each day, we enjoyed being round the main pool close to Flavours restaurant and pool bar but the other pools had just as good facilities and everything was only a few minutes walk away. The hotel also has a beautiful spa where I was lucky enough to experience a facial using the french skincare brand Anne Semonin. As well as an indoor pool the spa features a sauna, steam room, ice bucket, relaxation room and different types of showers!
There were 8 restaurants to choose from and something for everyone from Greek, Spanish, Asian and French you could try something different every day. We loved Ouzo, a beachfront Greek restaurant headed up by Michelin-starrred chef Lefteris Lazarou. We tried breakfast, lunch and dinner here and we were not disappointed! Georgia, who remembered us from Sani Beach last year looked after us and made sure we had everything we needed.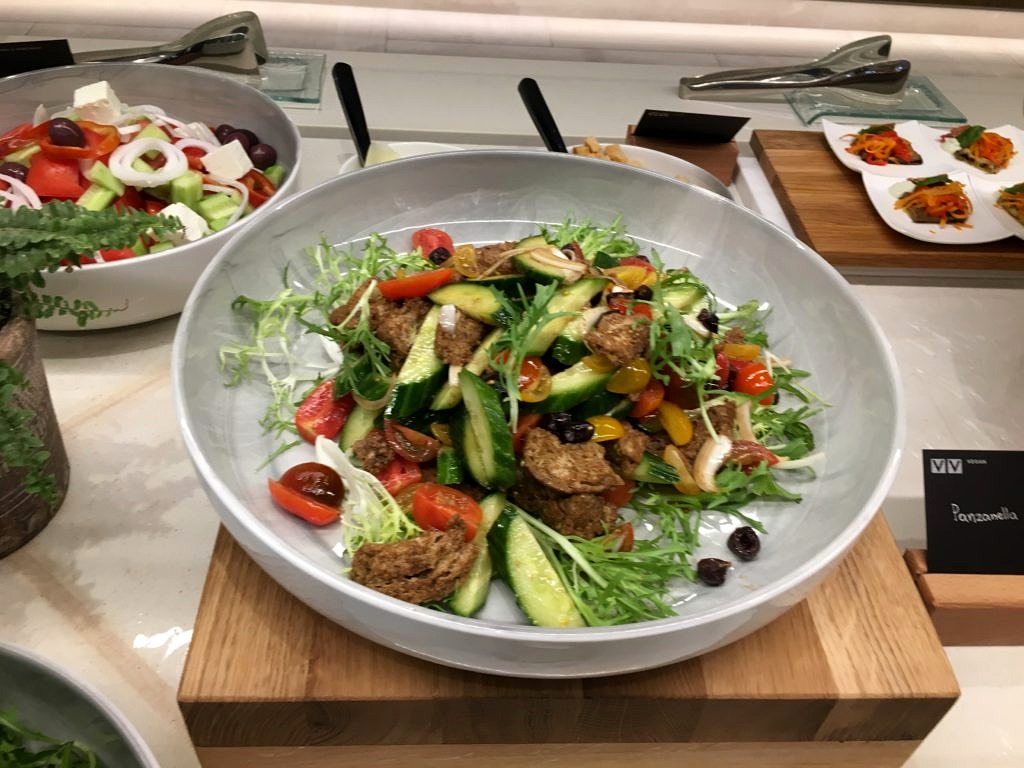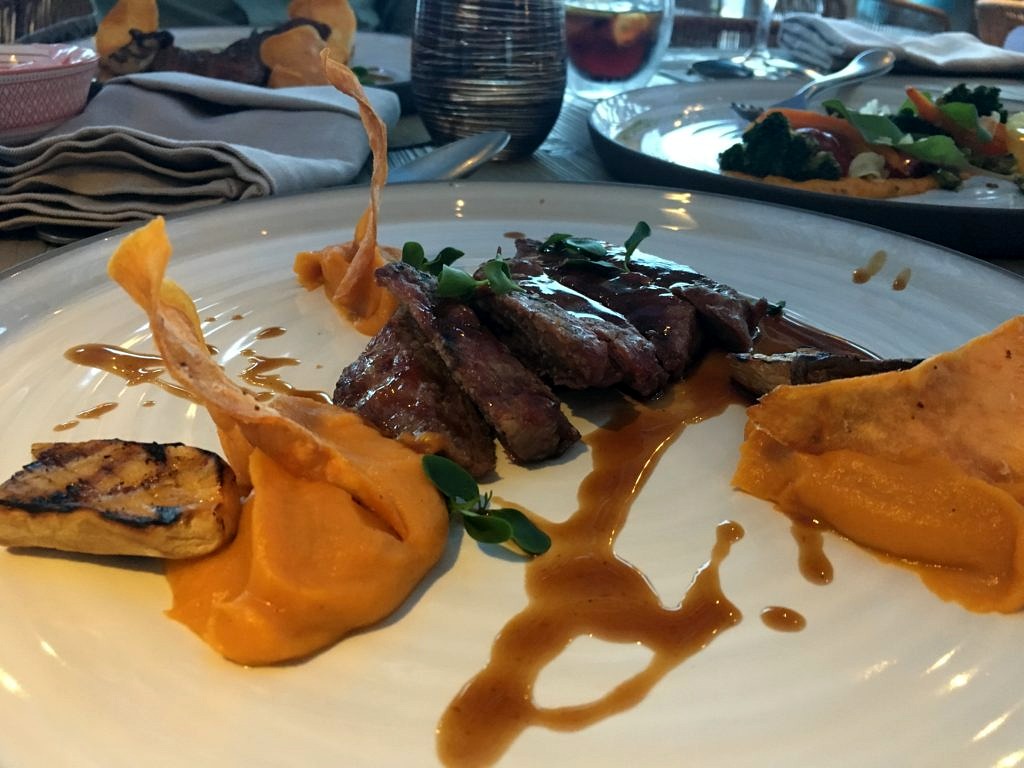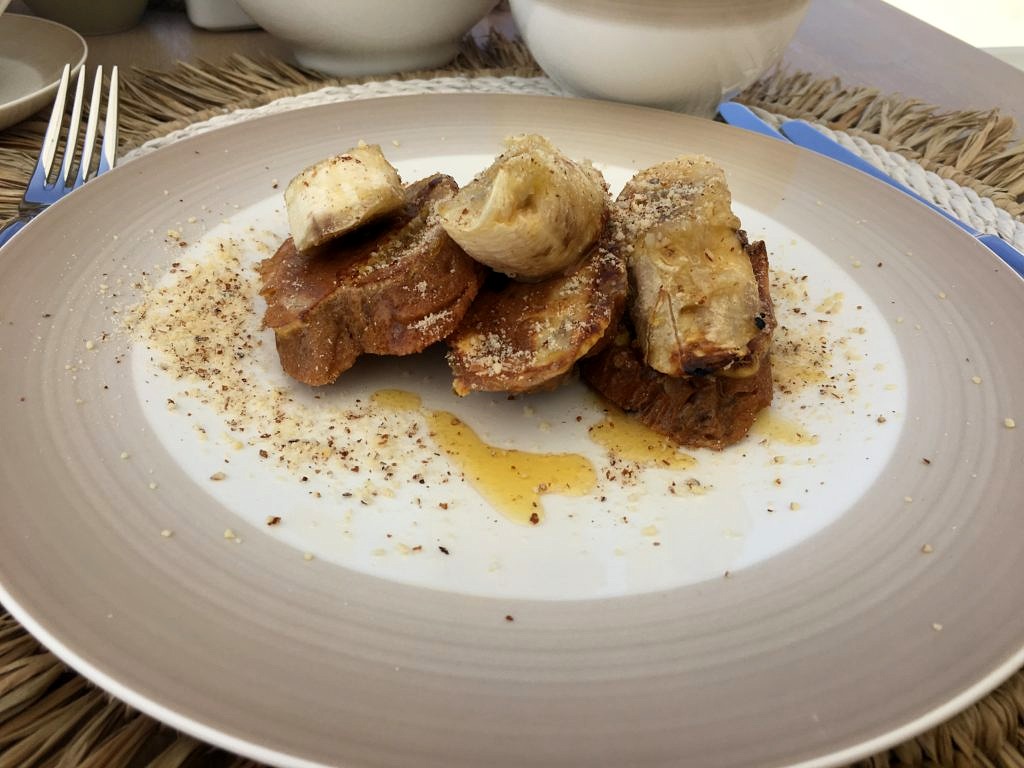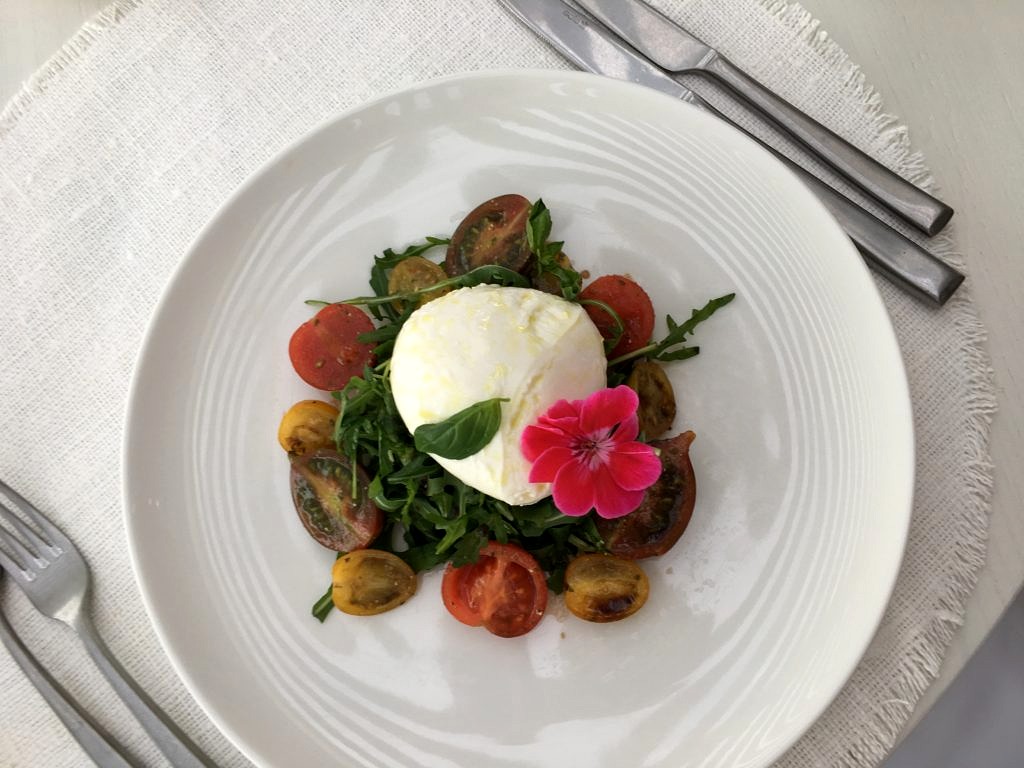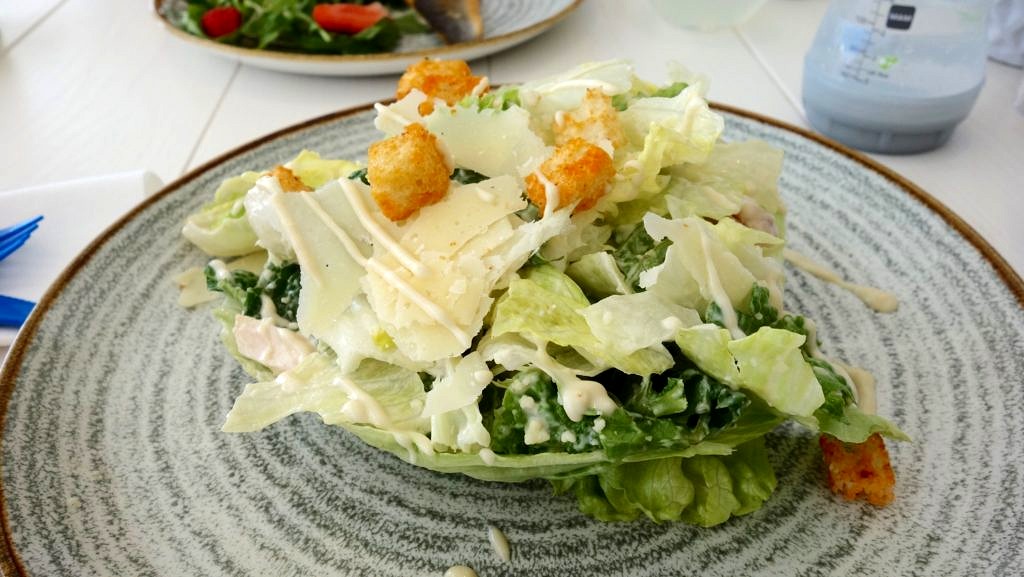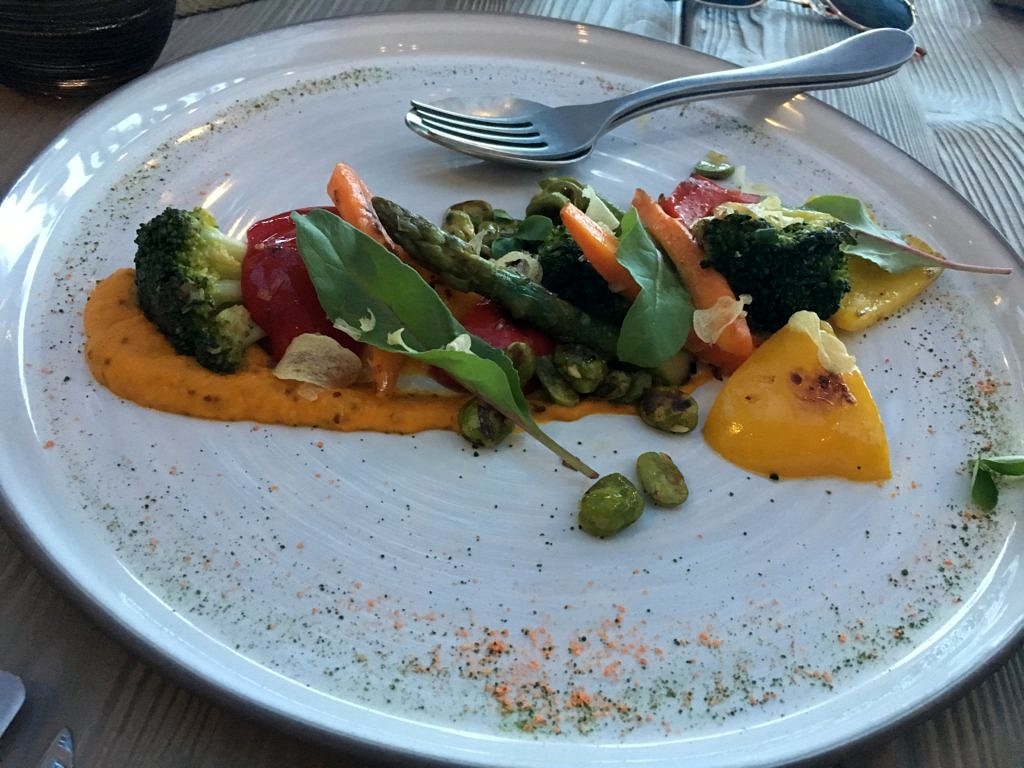 We stayed in a Deluxe Junior Suite which was a real treat. Plenty of room for a cot, some toys and all the luggage that comes with a family of three! Facilities included large bathtub with double sink, rainforest shower, mini bar, mood lighting, large tv on the wall, hairdryer, coffee machine. The living area had a sofa with coffee table and rug. Our terrace included outdoor furniture including sun loungers and a private little garden which was lovely to relax in whilst our baby would sleep during the day. You could also order food and drink to your room at any hour of the day!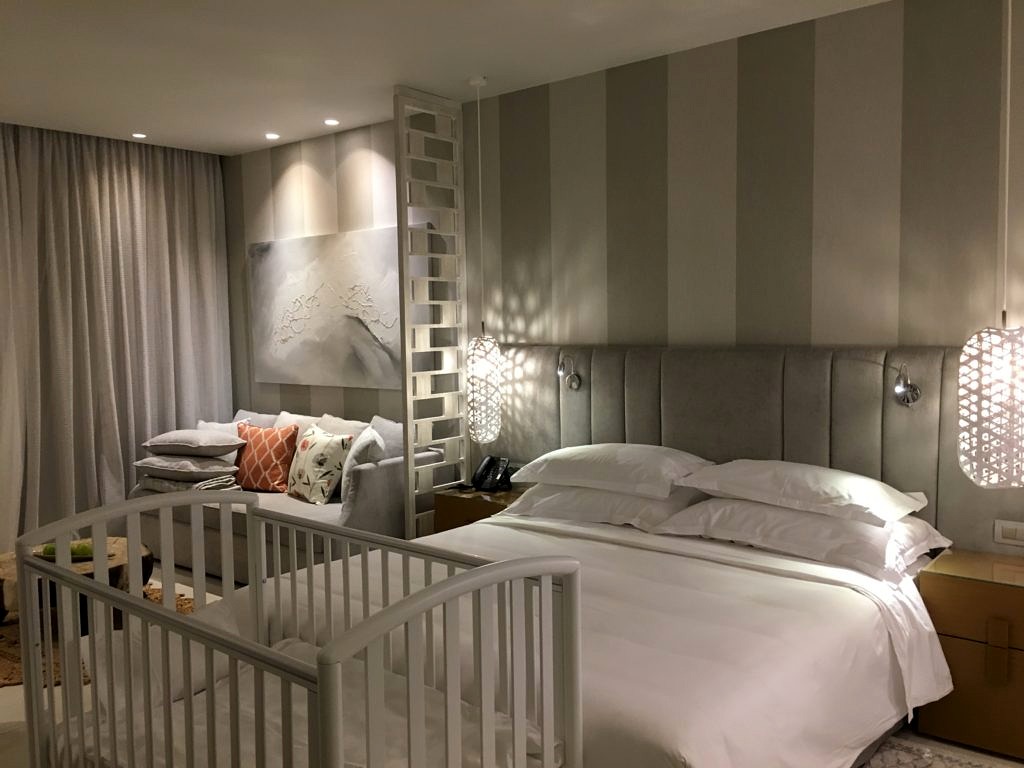 The hotel could not do enough for you, from the moment you arrive to the minute you leave you really are treated like the most important people in the place. Nothing is too much trouble and everything is a delight to do!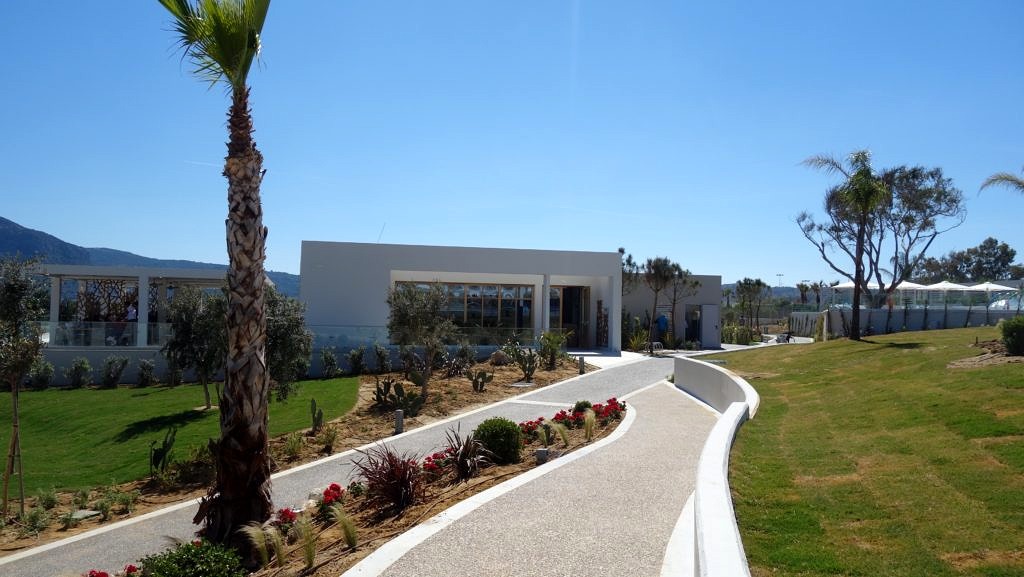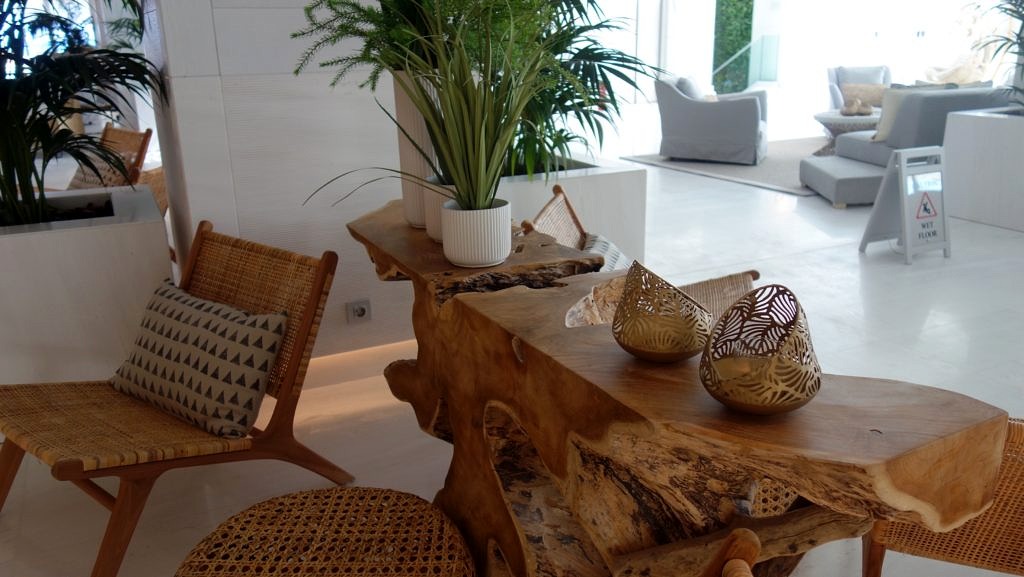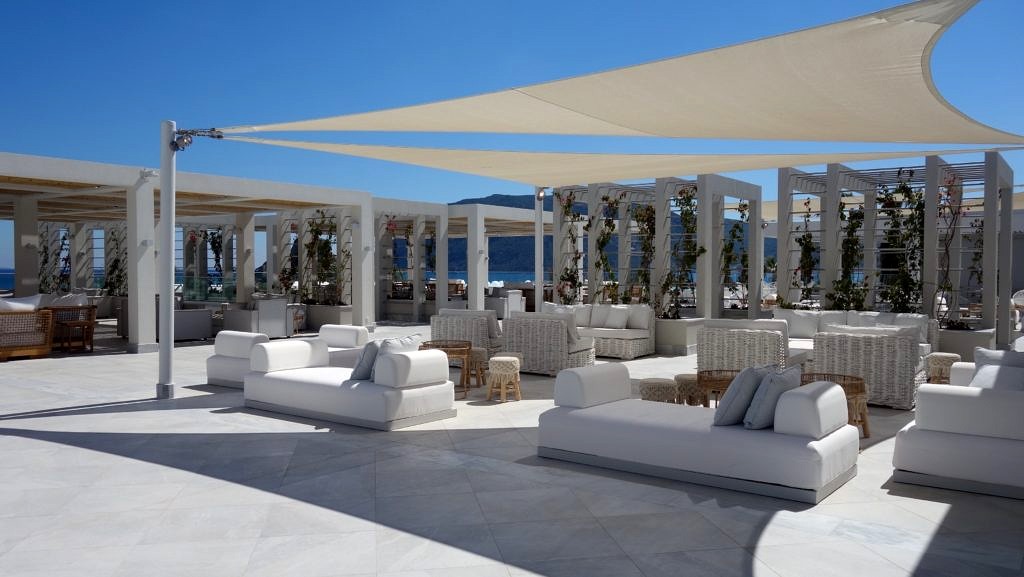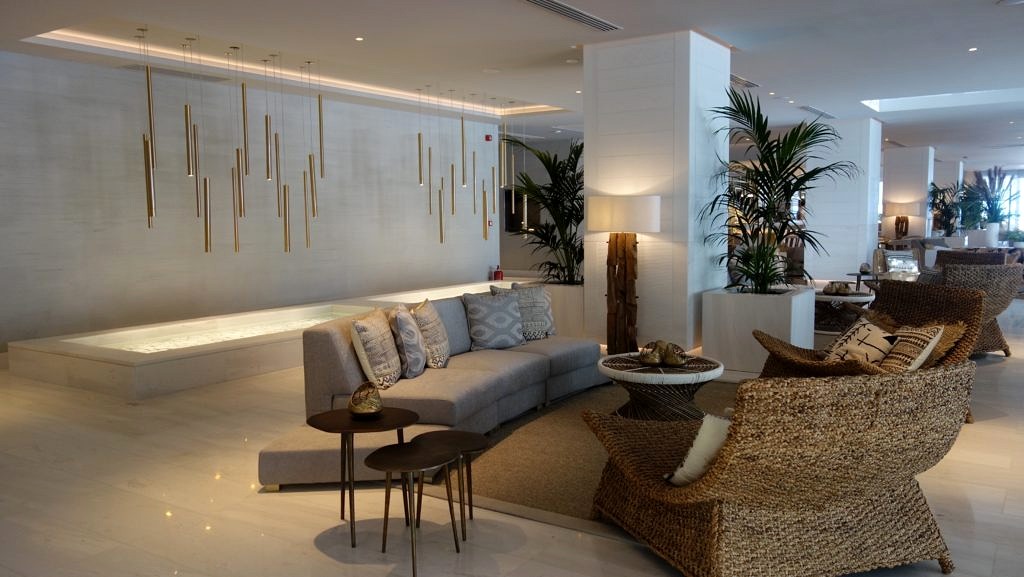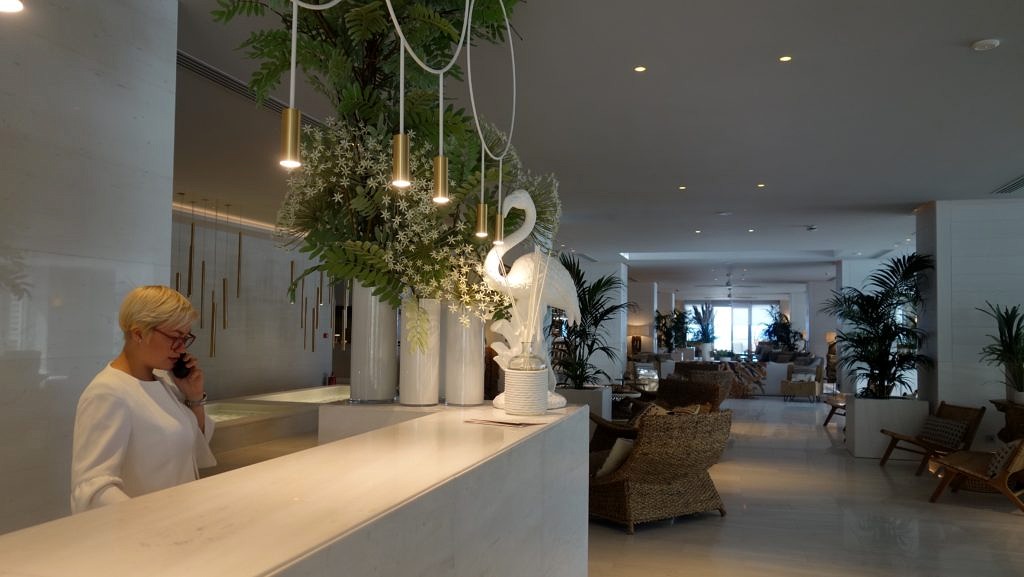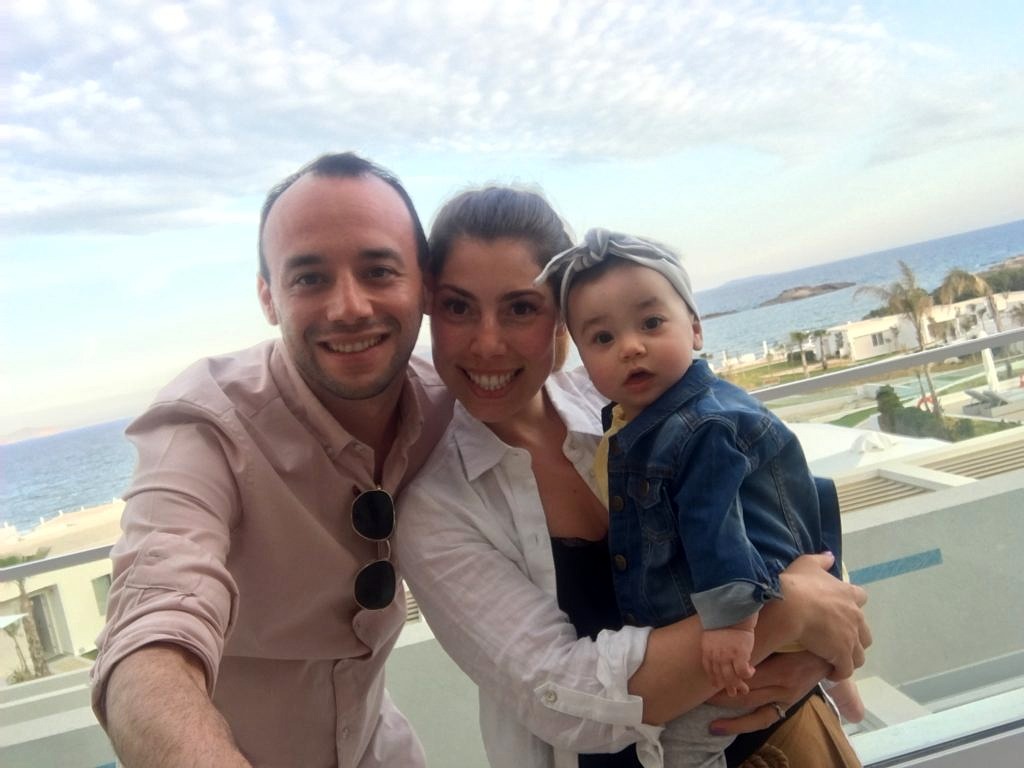 I would return to Ikos in a heartbeat as everything about this holiday was amazing and perfect for families!