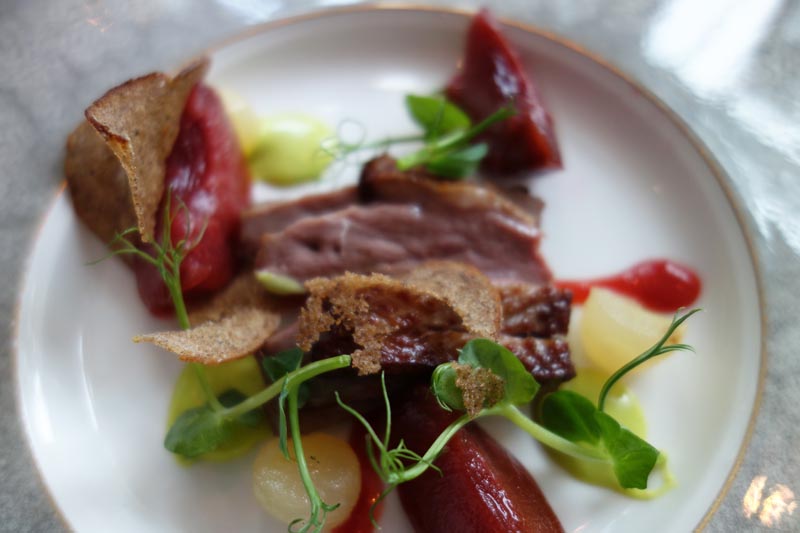 My mum and I recently visited The River Restaurant in the Lowry Hotel, a 5-star luxury hotel on the edge of Manchester overlooking the river and a stones throw away from Spinningfields. I have to admit I'm always a little dubious when it comes to hotel food especially big chains, needless to say the whole experience and exceptional service levels exceeded my expectations! Now onto the food…For starters we went for the honey glazed smoked duck and the gin cured salmon. The presentation was incredible, like something you would see on Masterchef! The duck was served with plums and wasabi creating a slightly oriental taste. 
The salmon was served with a light salmon mousse, dill and pickled cucumber. Both dishes were decorated with a rye bread crisp, fantastic use of colour, textures on both of these dishes. I have honestly never tasted anything like it.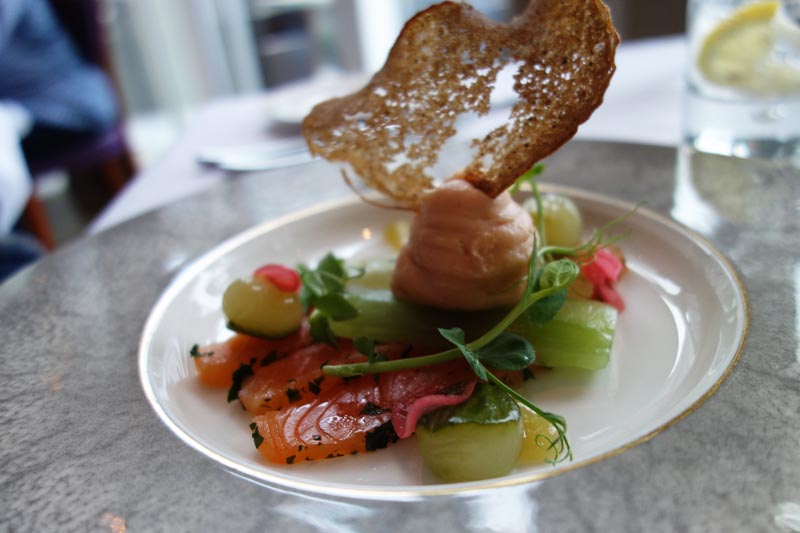 For the mains we ordered the chicken breast which was served with tarragon, broad beans and shallots. My mum ordered the sirloin steak with a peppercorn sauce which melted in your mouth. For sides we ordered the truffle mash, steamed vegetables, the tomato salad and I couldn't resist trying the triple cooked chips, these were definitely some of the best I have tasted! If you like the taste of truffle you will love the mash, it has an incredibly intense flavour but without it being overpowering. The food was cooked to perfection and surprisingly generous sized portions for a 5-star hotel.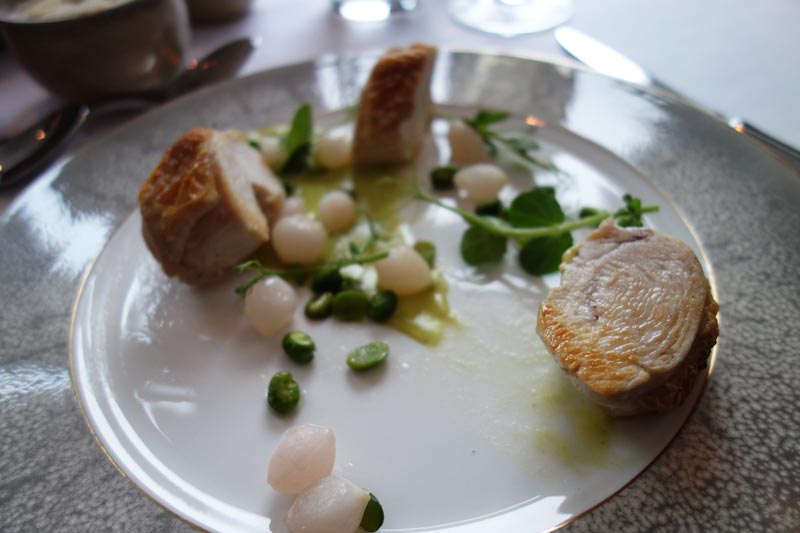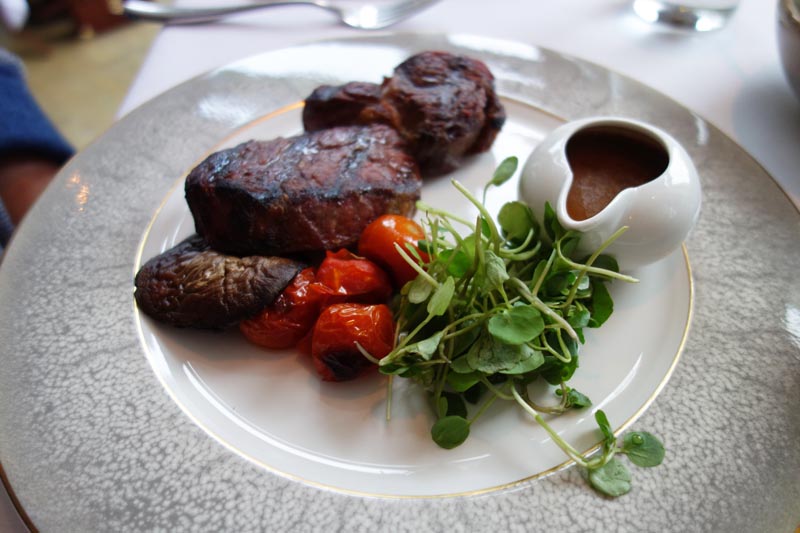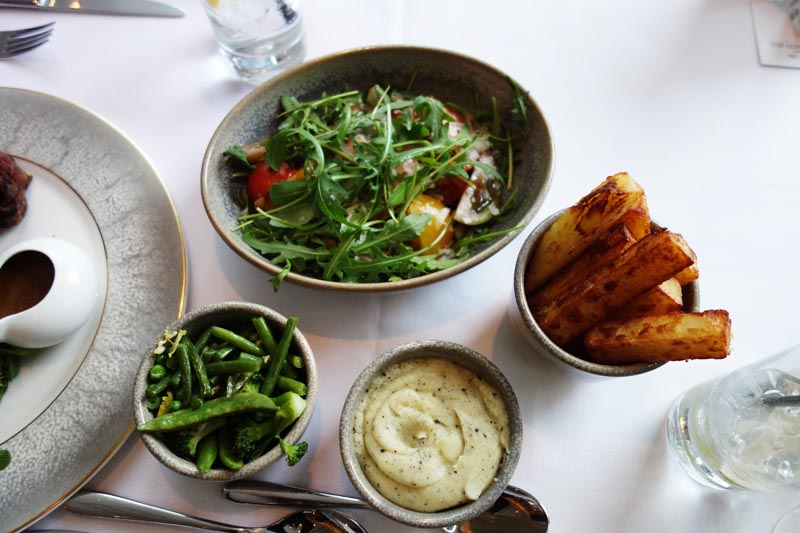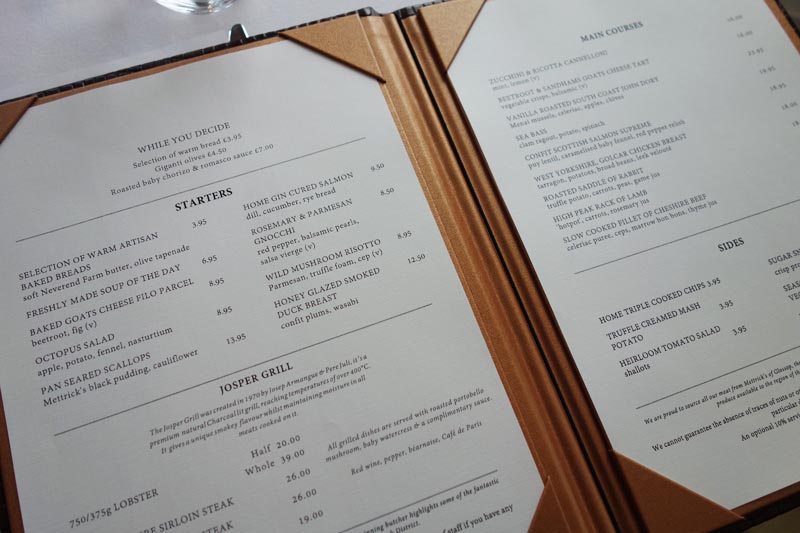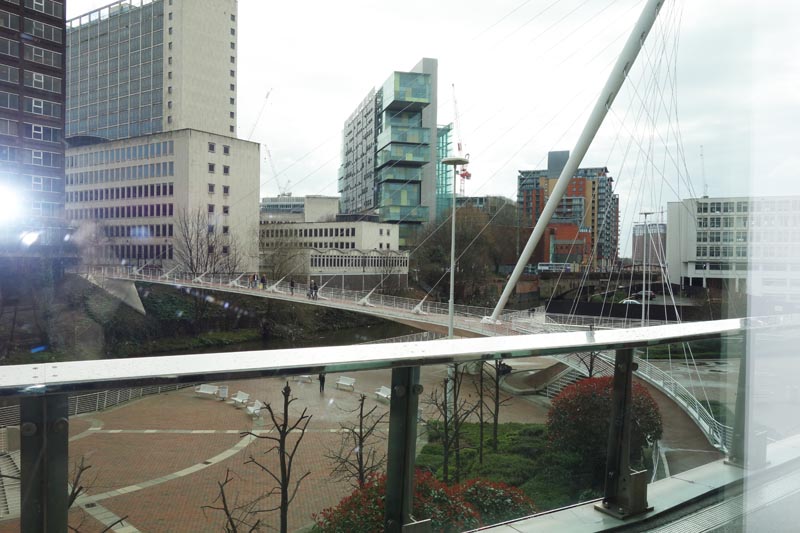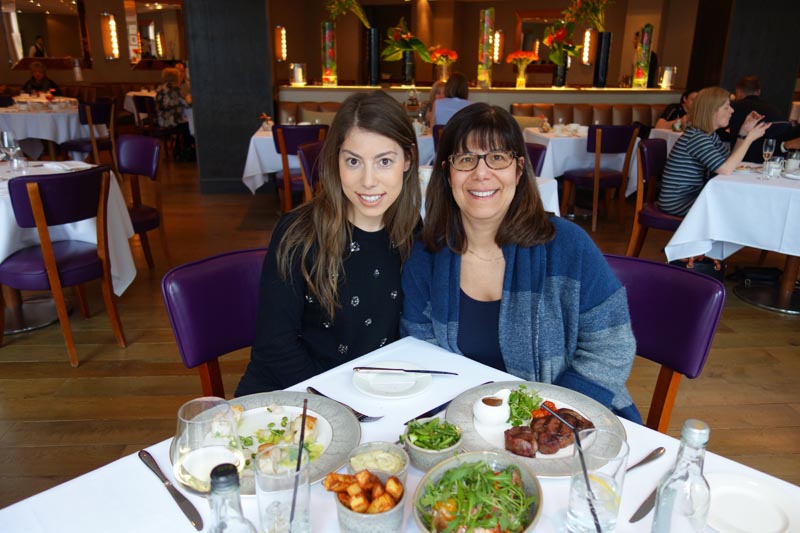 We managed to find room for dessert as we were so impressed at this point, we just couldn't resist! We tried the raspberry and white chocolate tart which was served with vanilla cream and cocoa nip and what I can only describe as an enchanted garden which was made up of peanut butter mousse, cocoa meringues, chocolate pudding and tonka bean ice cream. These desserts were heavenly and rich but at the same time had so much flavour! It will definitely not be my last time at this restaurant as the food was just exquisite, thank you to the Lowry for having me!